A weekend home from the NYS Fire Academy led Kourtnéy to Joe. Attending Friday night Bible study with a friend during her time at home, Kourtnéy laid eyes on Joe. A week later, they had their first conversation at post-Bible study basketball when Kourtnéy called for the "boy in the camo shorts" to throw her the ball, a smooth attempt to get Joe's name. A few weeks of awkward flirting went by until the couple had their first date.
For eight hours, Kourtnéy and Joe enjoyed each other's company on their first date. The pair went ax-throwing then took a walk around town before heading to a dinner reservation.
"Joe and I were talking about our pasts and what has made us who we are today," remembers Kourtnéy.  "In the middle of that conversation, Joe turns and looks at me with utmost intensity and told me how he promised to always protect and guard my heart and God's will for me. It was the kindest, most sincere promise anyone had ever made me. Right then I knew he was the one God had intended for me."
After ten months of adventure and laughter, Joe was ready to propose. Unfortunately, his plans were changed four times due to COVID-19. From Joe performing Frank Sinatra with a band at Kourtnéy's favorite restaurant to a spa day of pampering to a romantic night at a hotel, every idea was thwarted as business after business began to close. That was when Joe decided on a picnic in the park with the help of photographer John Schlia. The couple enjoyed a meal, that was cut short due to weather, before they walked to the spot Joe had designated in the park for the proposal. Proposing on the date that will always be remembered as the day the community shut down due to COVID-19, Kourtnéy's reaction made Joe forget all the original proposal plans.
Receiving an ice blue aquamarine engagement ring surrounded by icicles of small diamonds, Kourtnéy was so in love with the ring Joe had chosen that she was already dancing and squealing before she realized she still needed to say, "yes!" Despite feeling like he had botched everything he wanted to say during the proposal, Joe relaxed after seeing Kourtnéy's reaction.
The newly engaged couple then walked through the park taking engagement photos to commemorate their special day.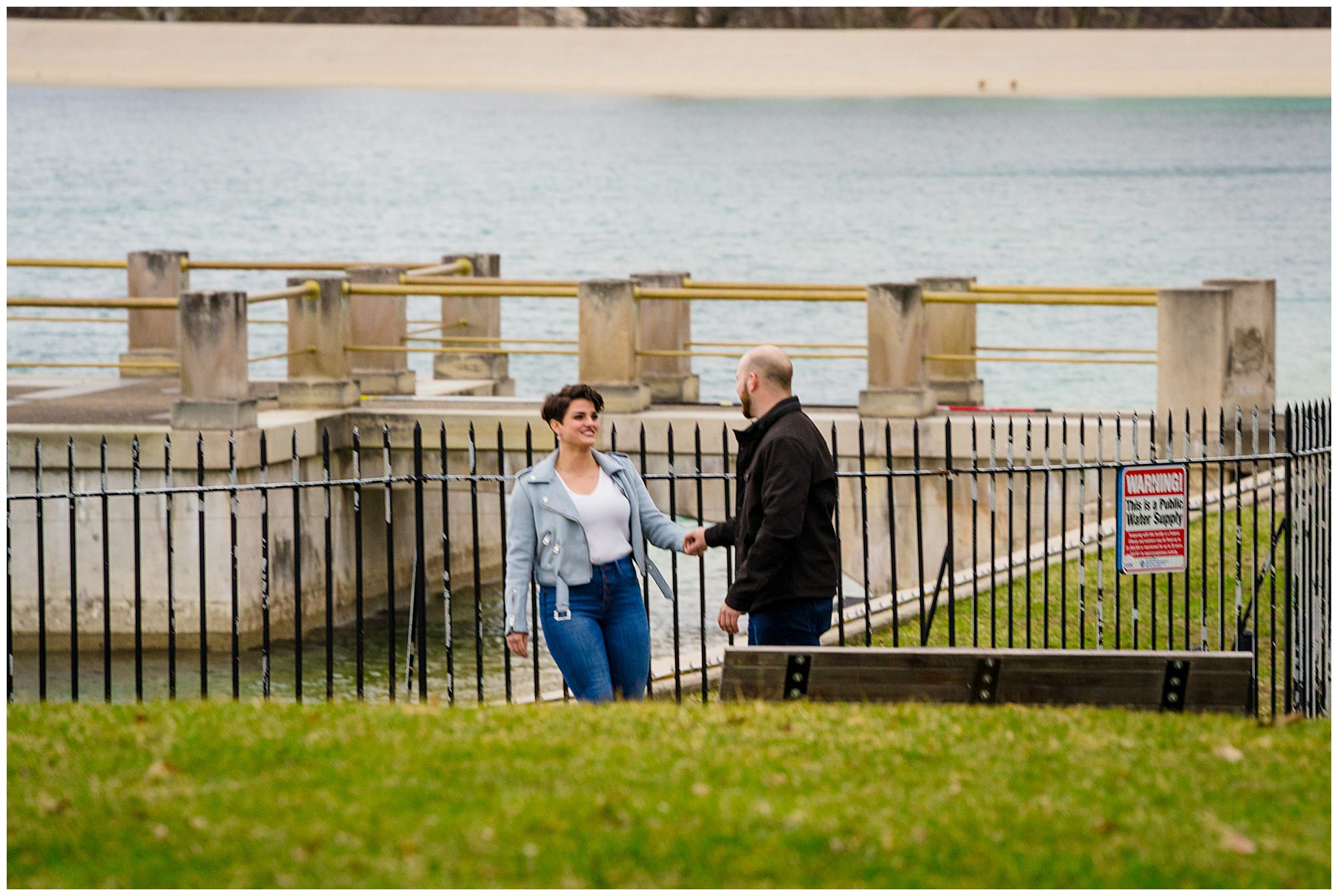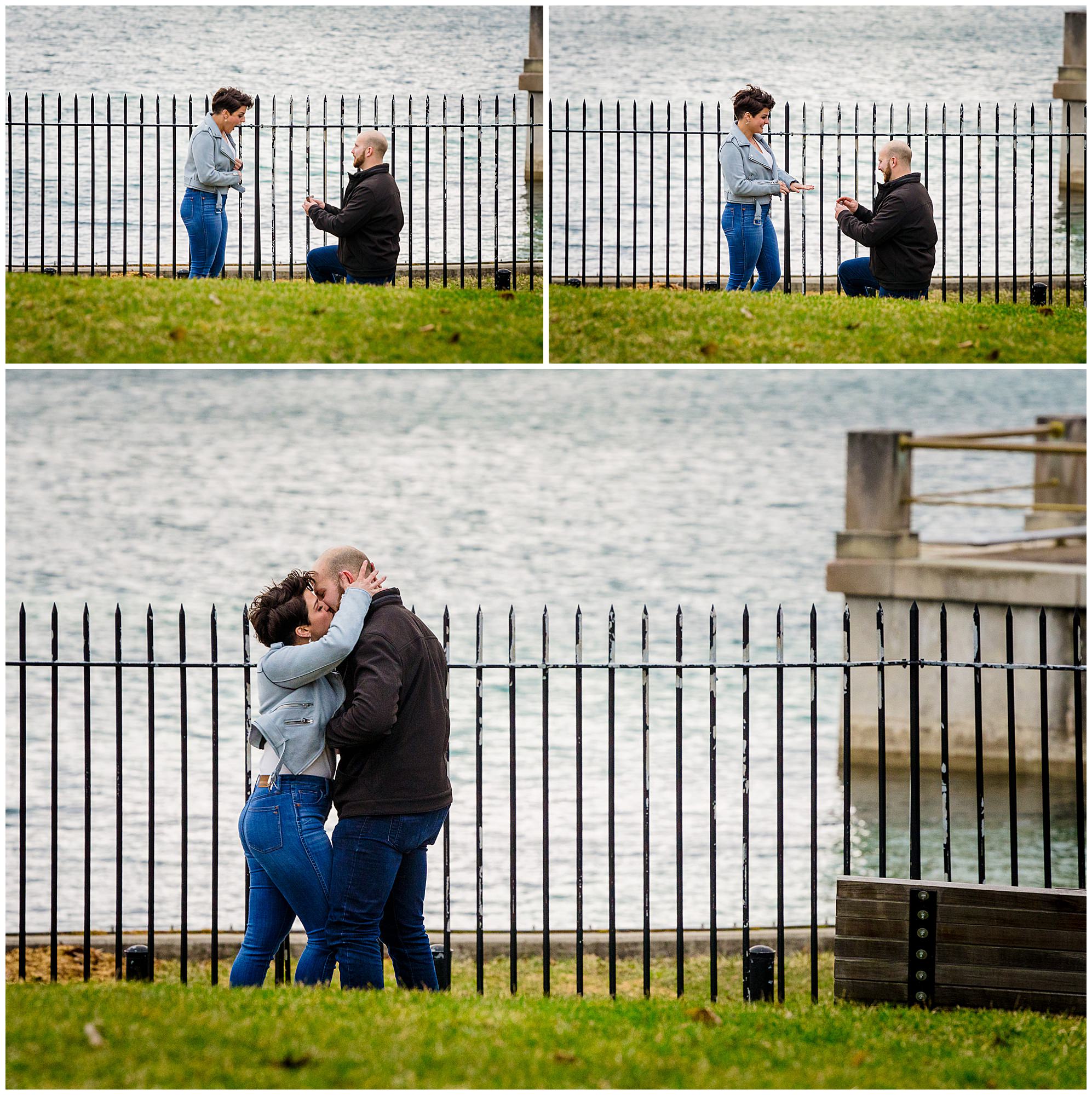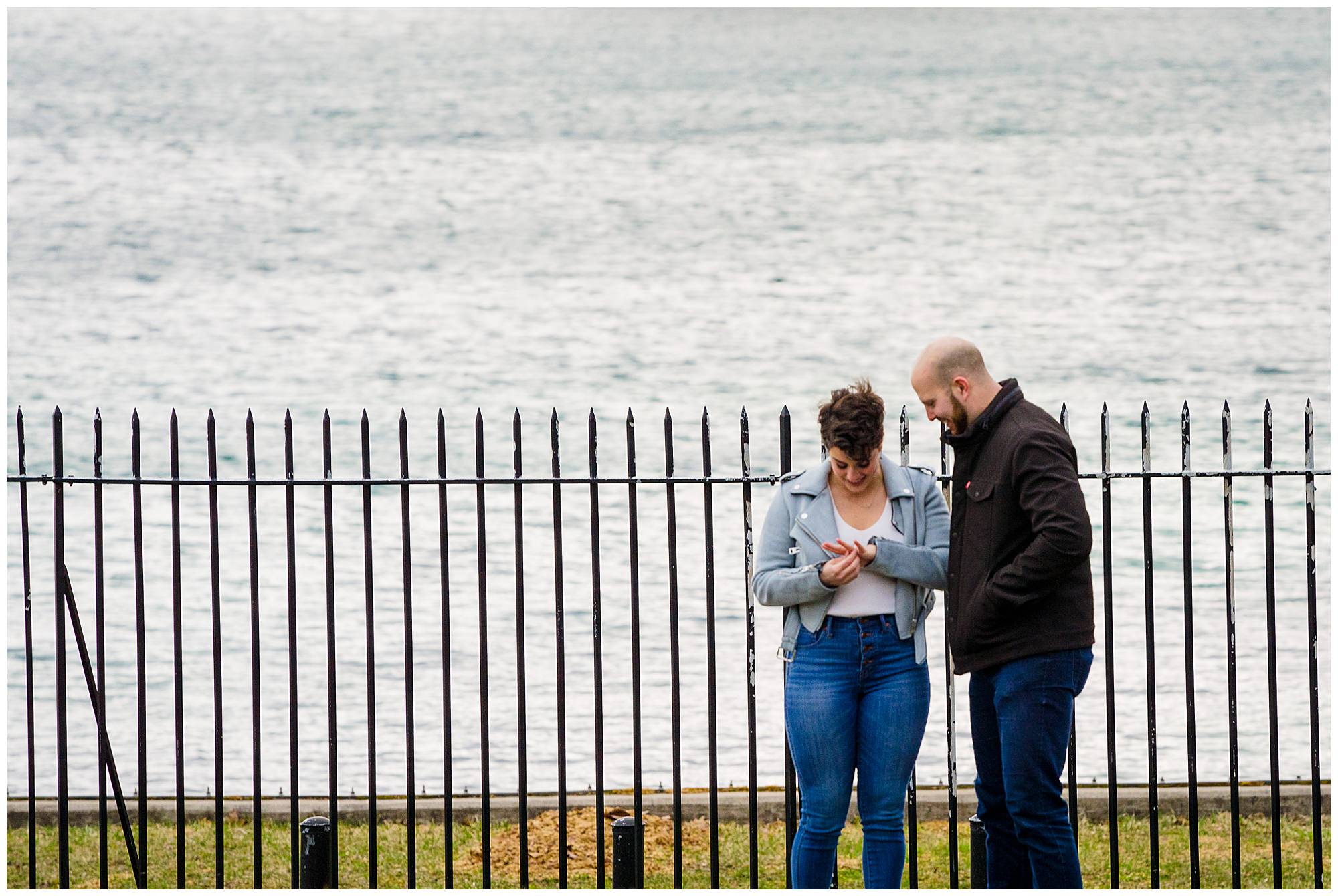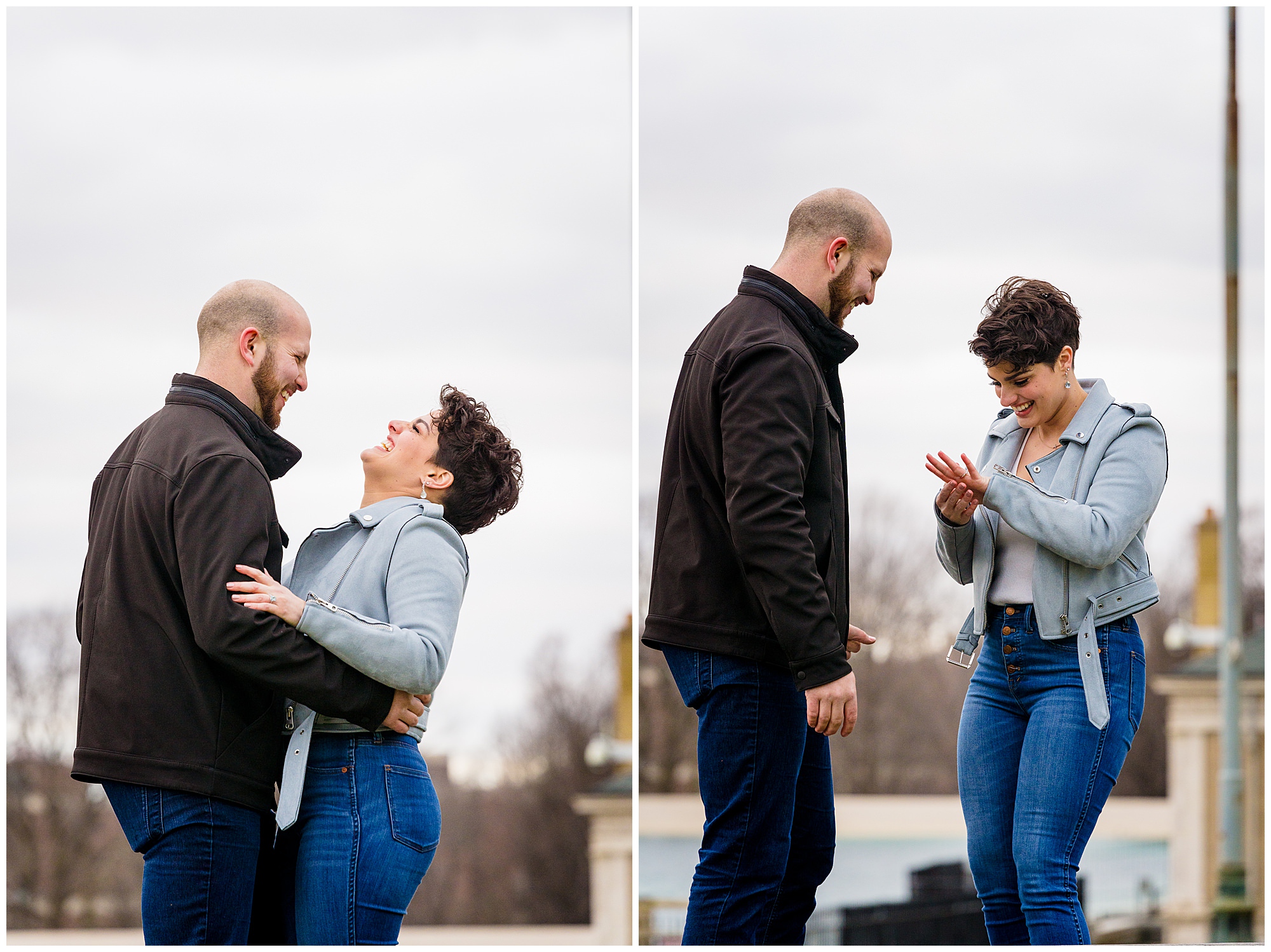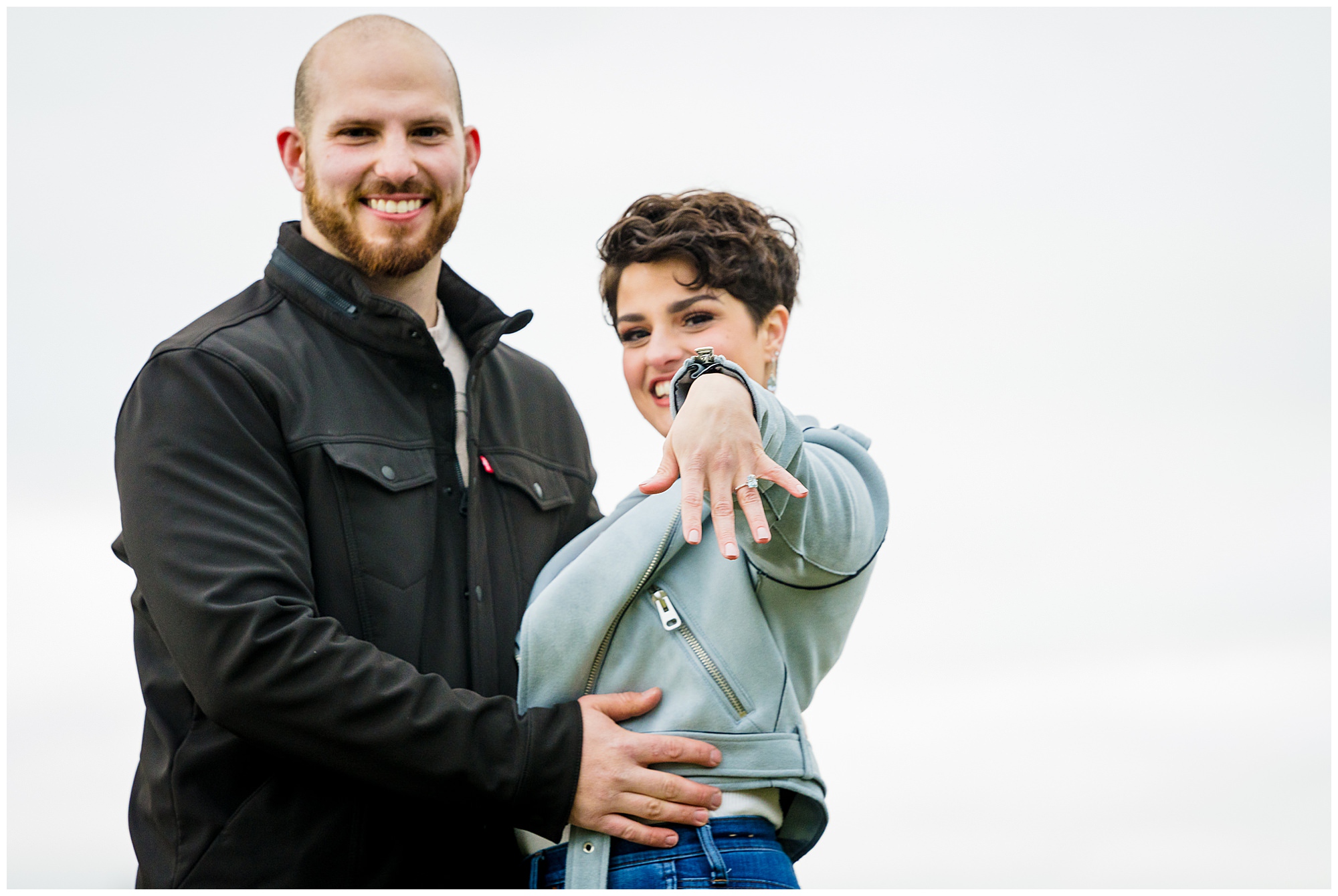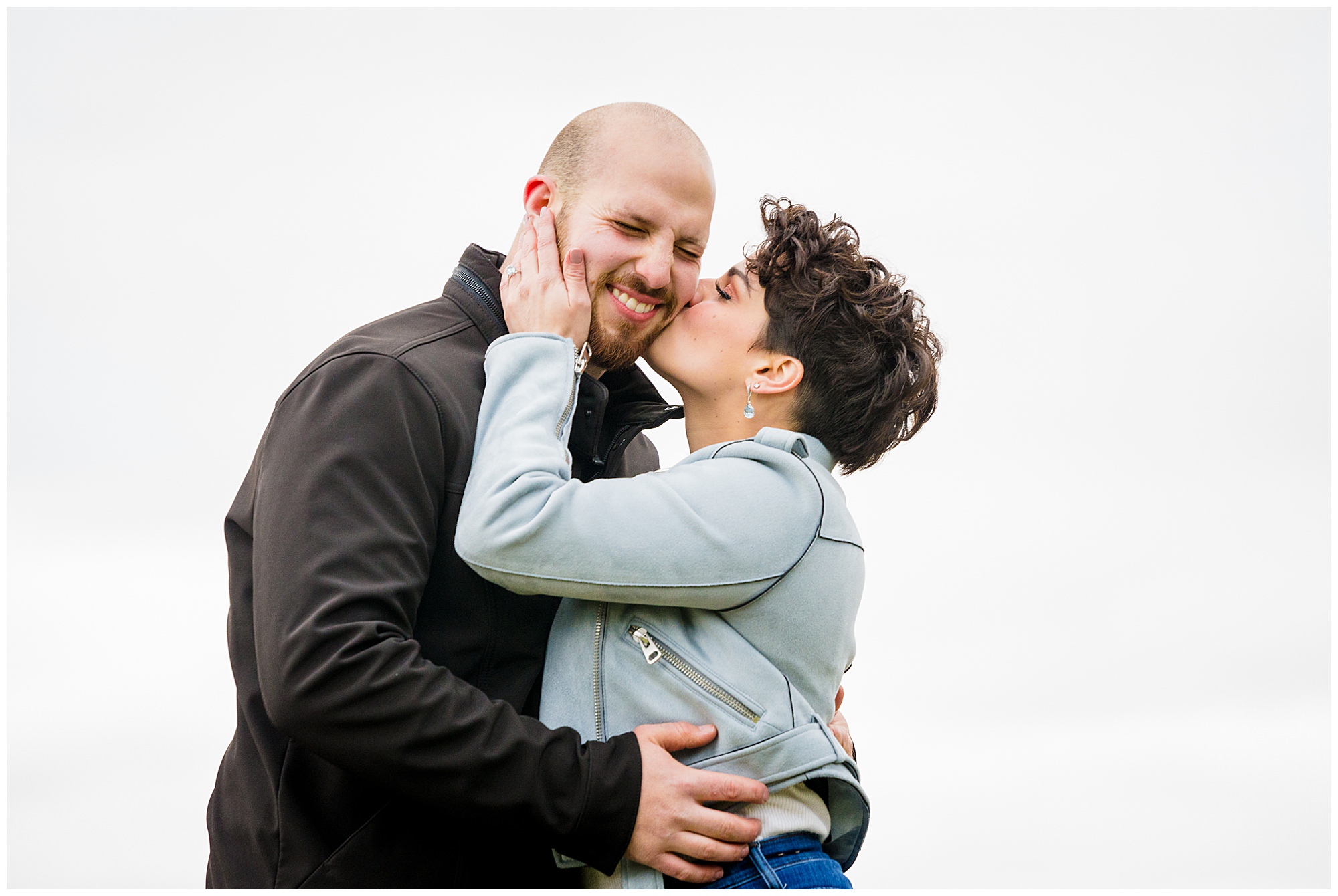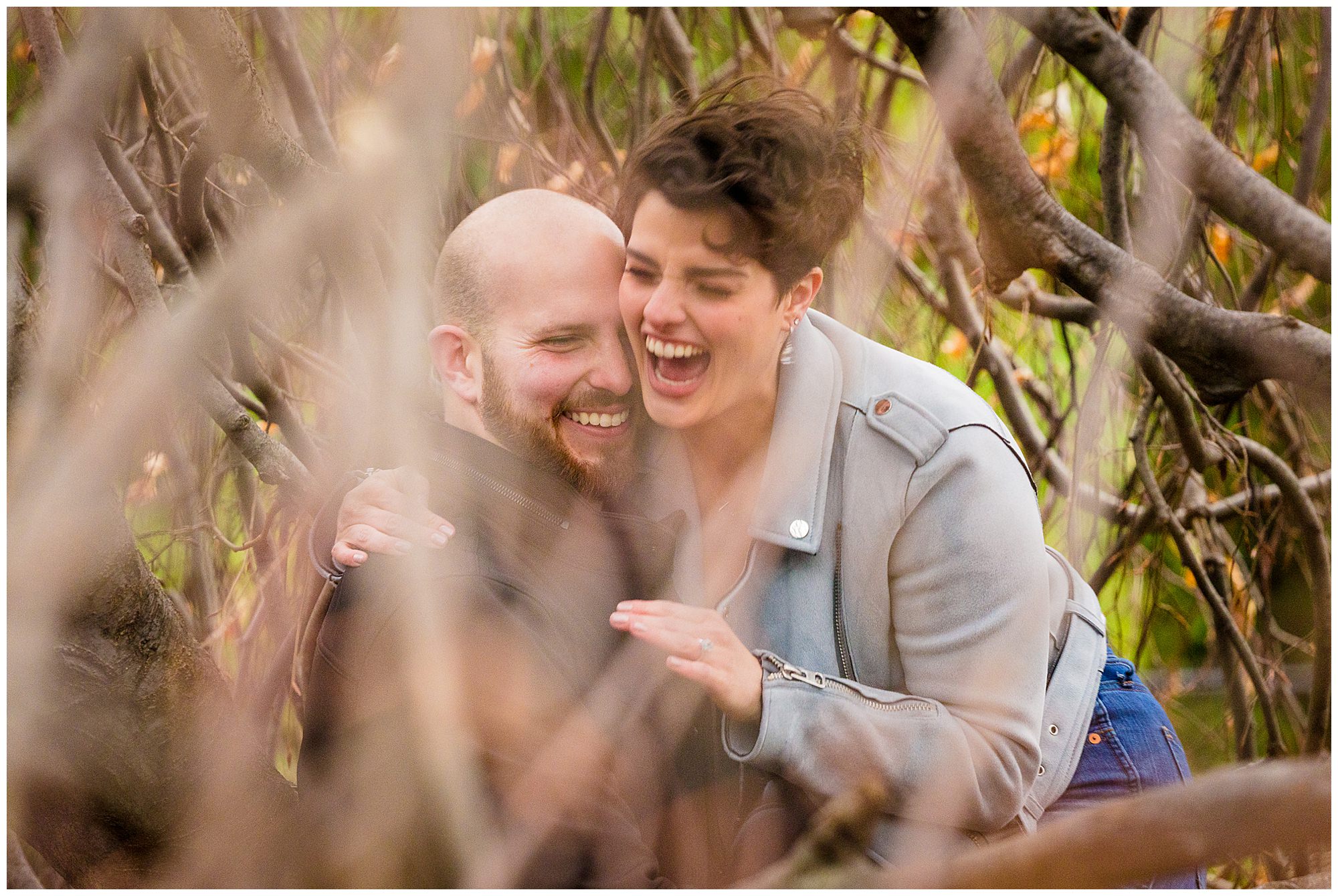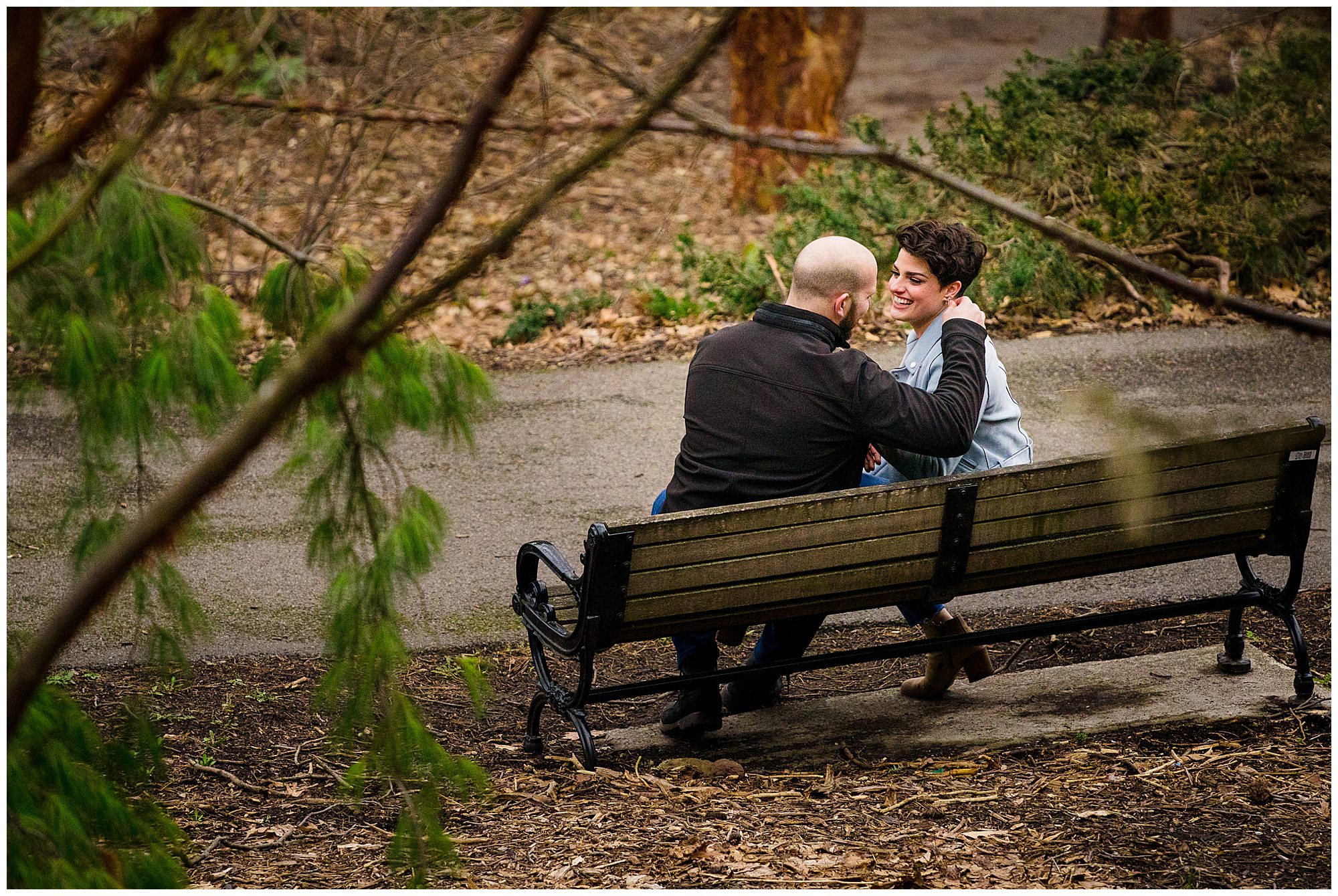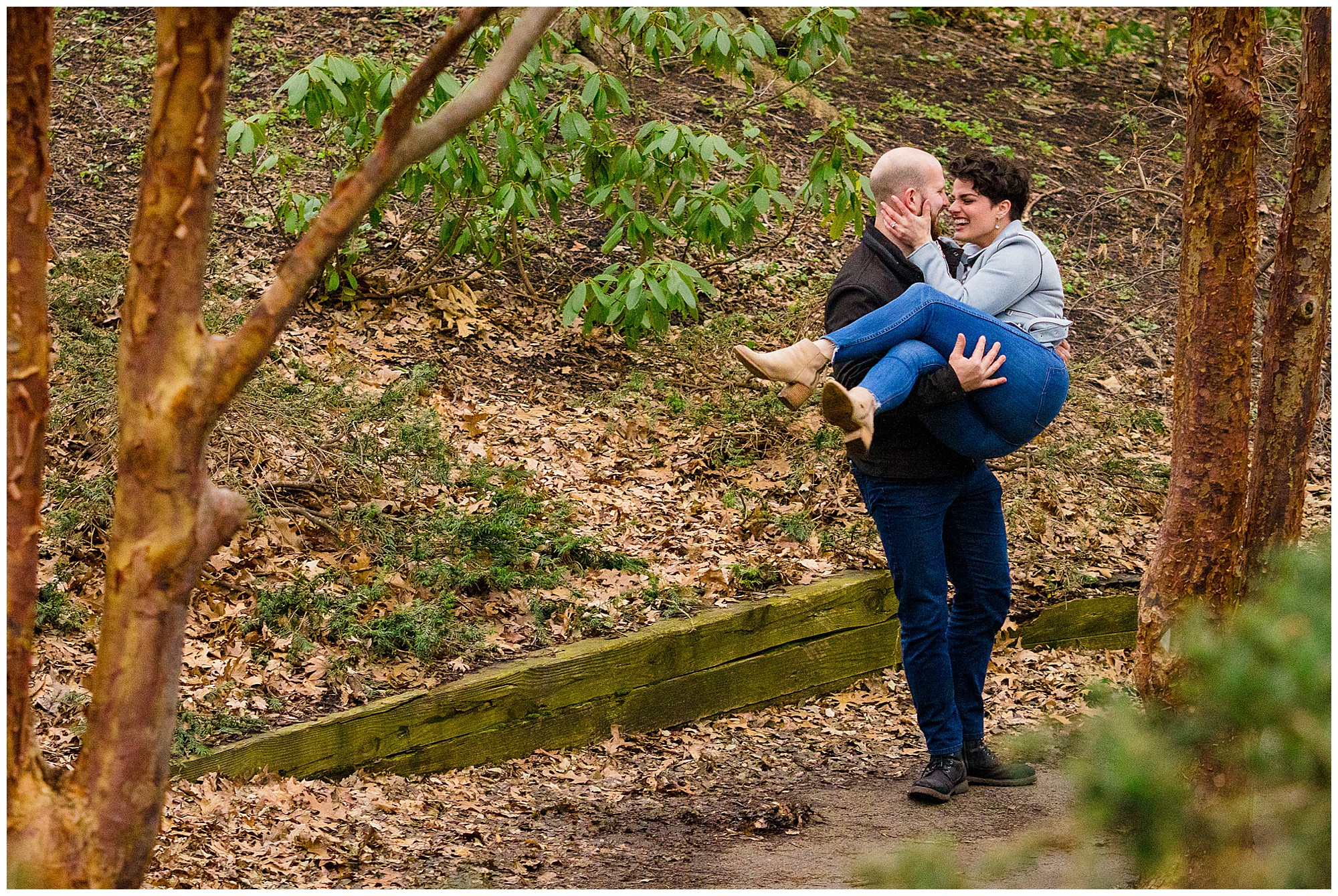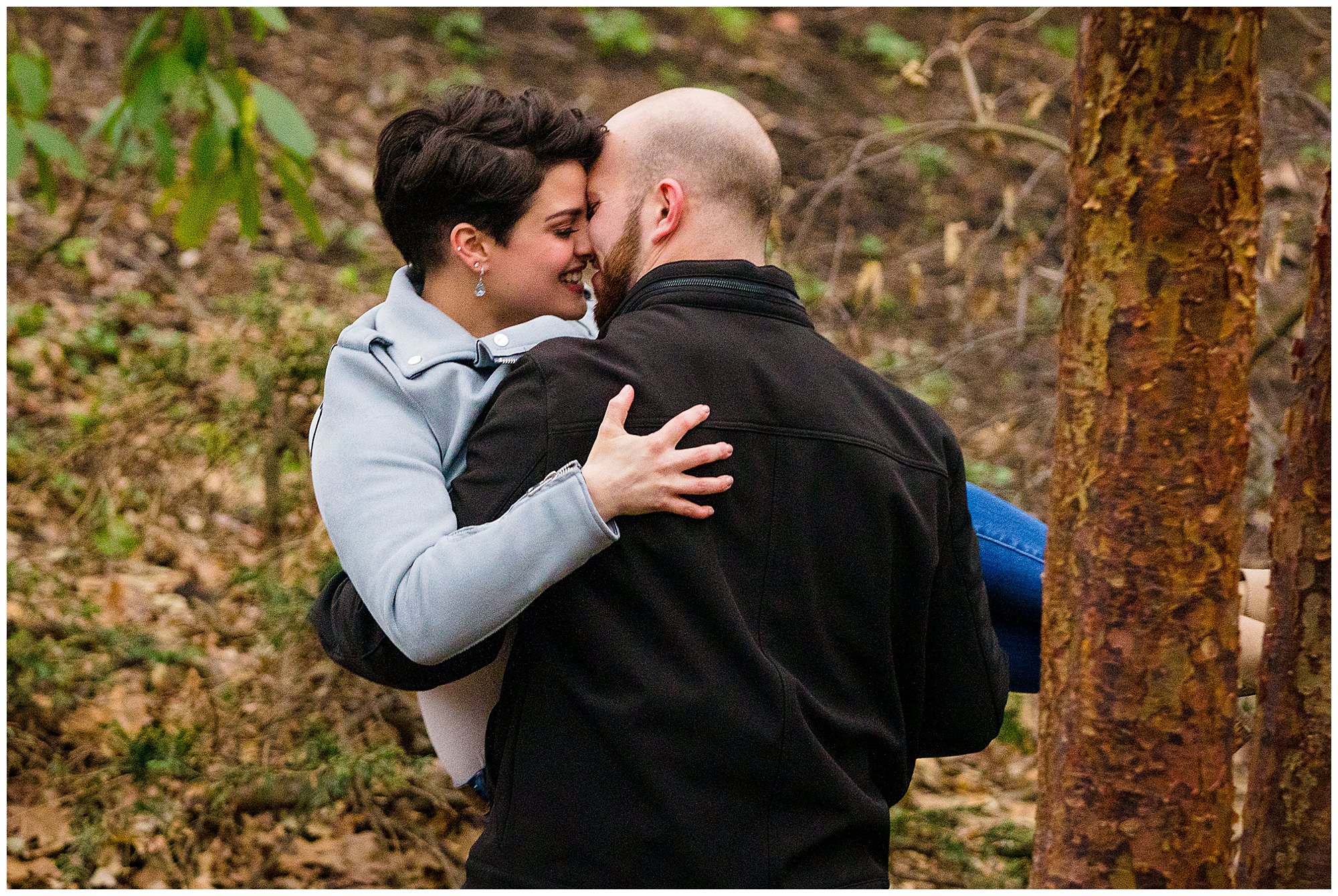 Written by Emily Rochotte