When it came to planning Emily and James' wedding, there was no Pinterest board, no color scheme, just a desire to have an intimate ceremony and a big party. The couple was so exited about getting married that they began planning their wedding three months after meeting on a dating app. They even set the date and booked the venue before they were officially engaged. James and Emily landed on the decision to have a ceremony with close family and friends followed by a celebration the next day.
Emily's brother, Dave, officiated the ceremony for 35 of the couple's closest friends and family which added a fun and touching element to the celebration. Emily wore a fitted, off-the-shoulder gown and James wore a blue suit with a black tie as they exchanged vows written for each other. Following the ceremony (and preceding it) guests enjoyed cocktails. Family and friends made toasts, and everyone enjoyed a dinner from New York City restaurant Little Owl.
With no detailed theme for how the venue should look, Emily and James relied on their florist, Maggie Hollingsworth, who created a lush mix of greens and whites that was displayed at the wedding ceremony and repurposed for the next day's party. The venue choices also played a part in the Emily and James' decorating decisions.
"We really wanted venues that had great design elements on their own – our wedding ceremony and dinner were in a beautiful West Village townhouse, and our reception/party the following night was in a really cool industrial space that didn't need much embellishment," explained Emily and James.
The night following the ceremony 130 guests gathered to honor the newlyweds. James kept with the blue suit style and Emily sported a halter jumpsuit. It was a party with non-stop music, kicking off with a live band playing tunes from the 70s, 80s and 90s that Emily and James had seen perform at one of their favorite restaurants which was then followed by a DJ to end the night. A BBQ menu was chosen to make it easy for guests to go between eating and getting up to dance when they wanted. The married couple shared their first dance to an Iron & Wine cover of the Talking Heads song "This Must be the Place."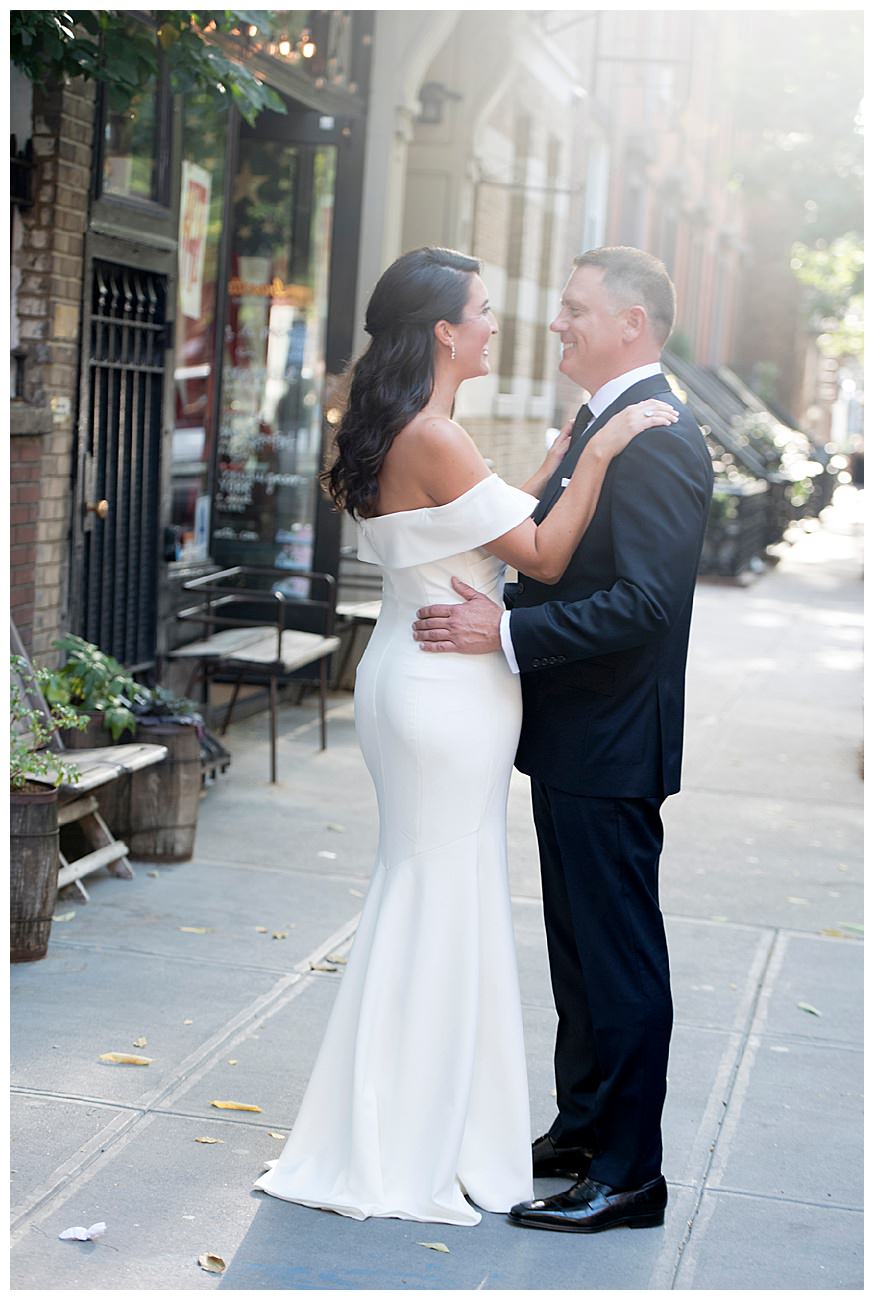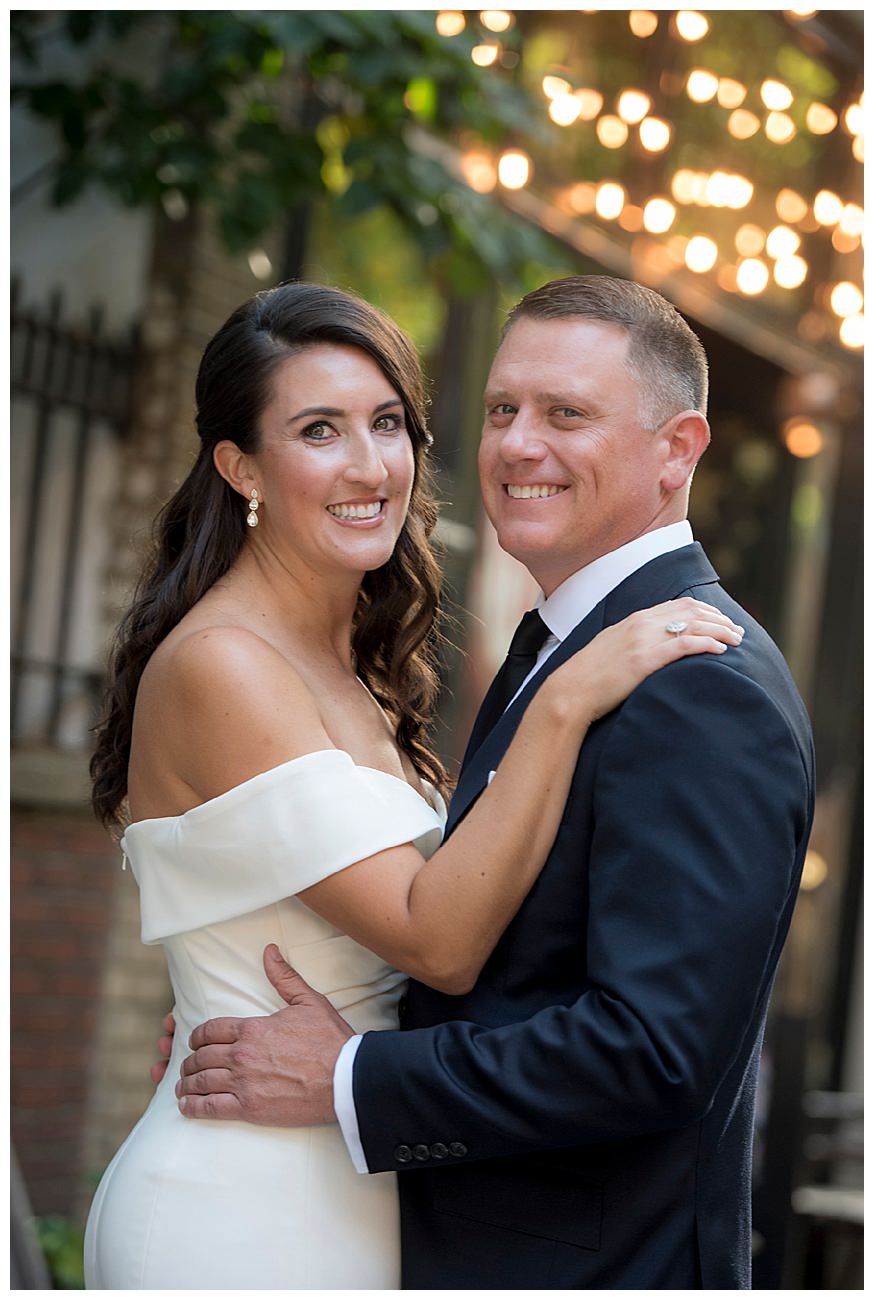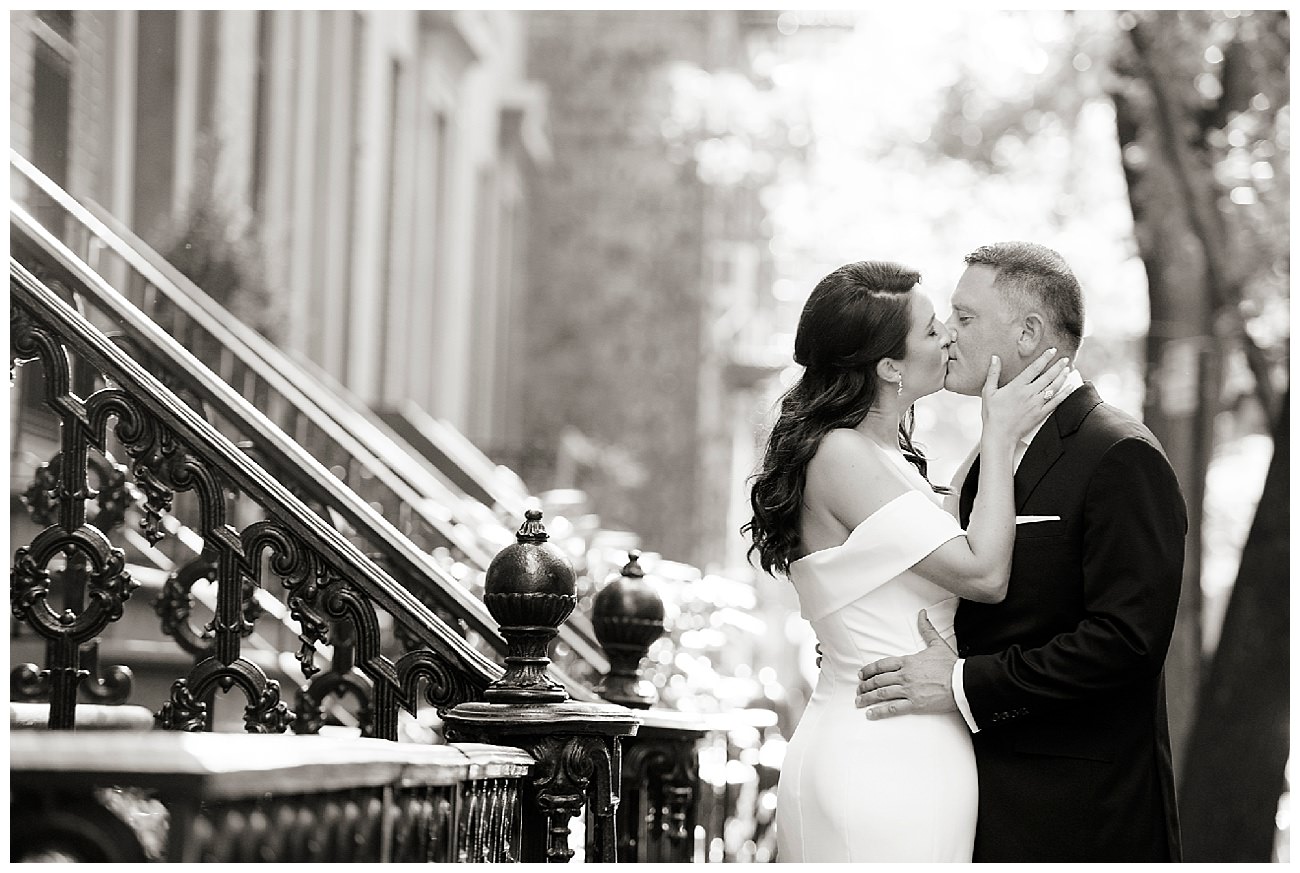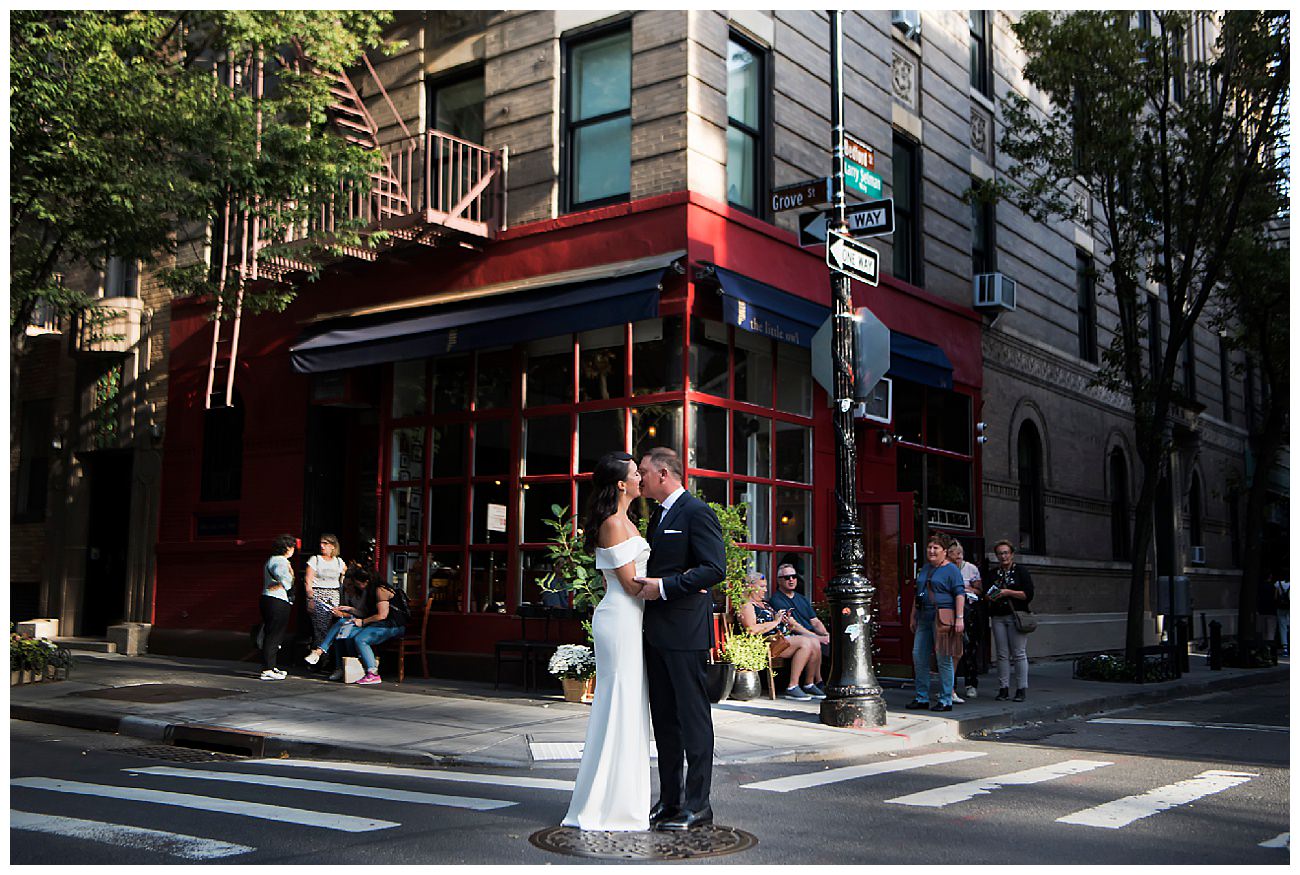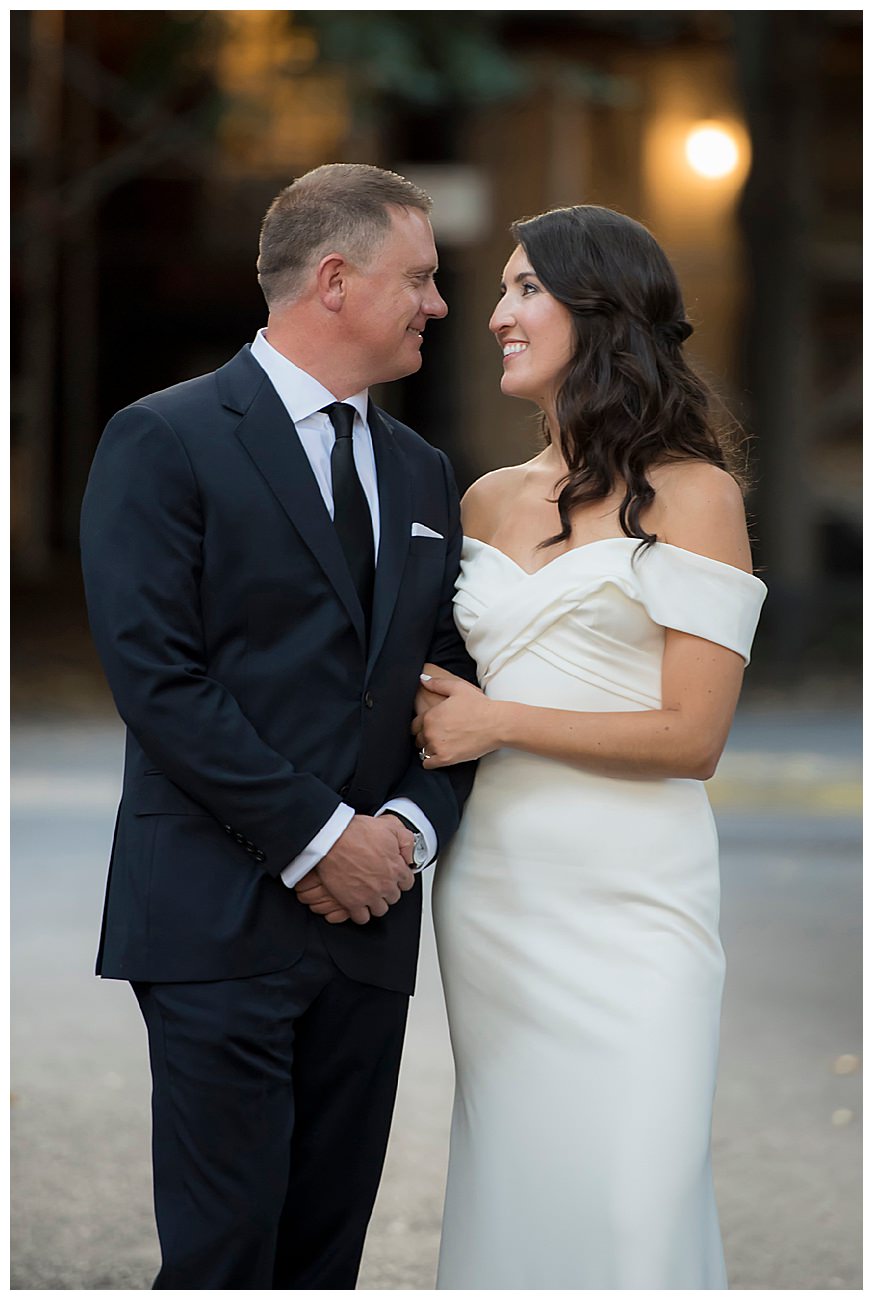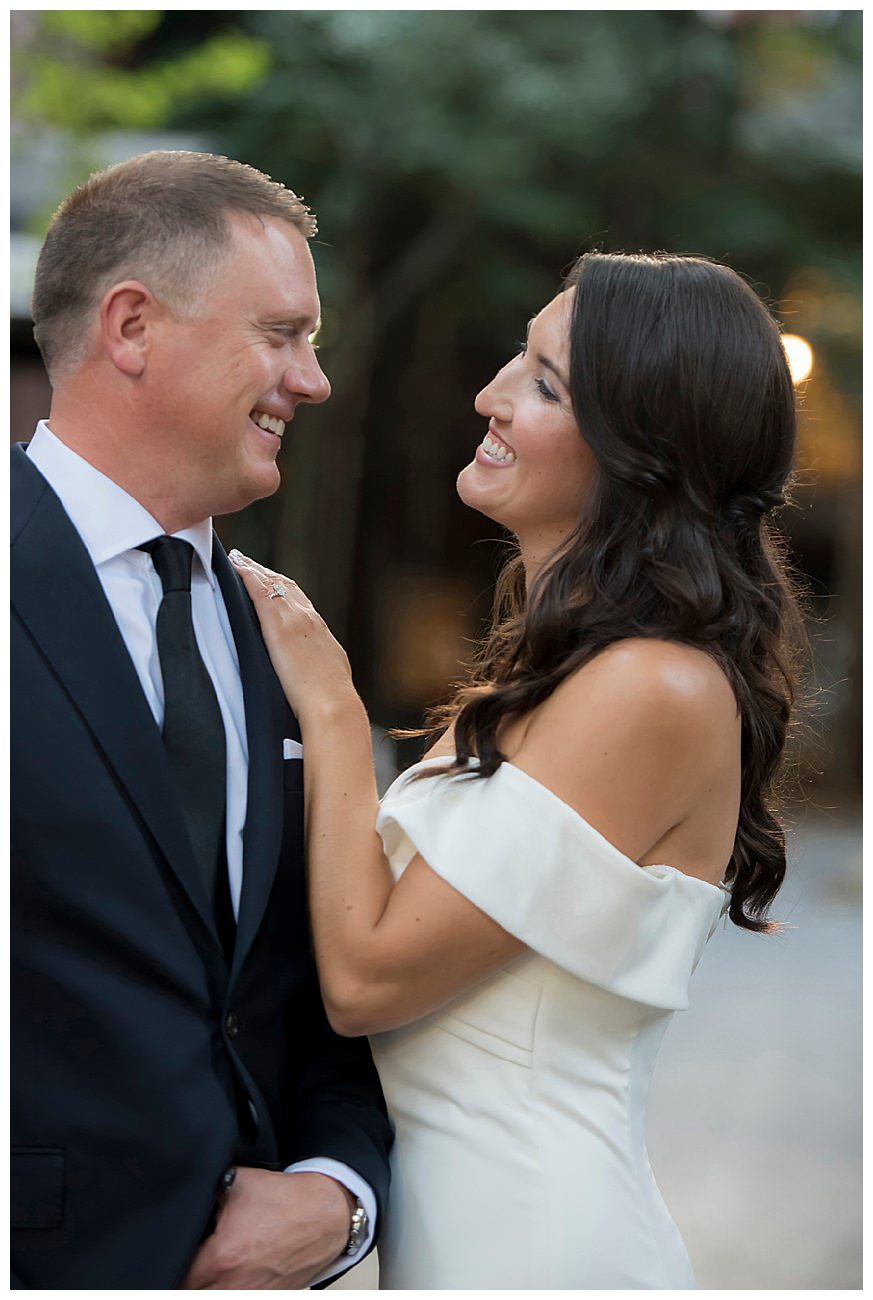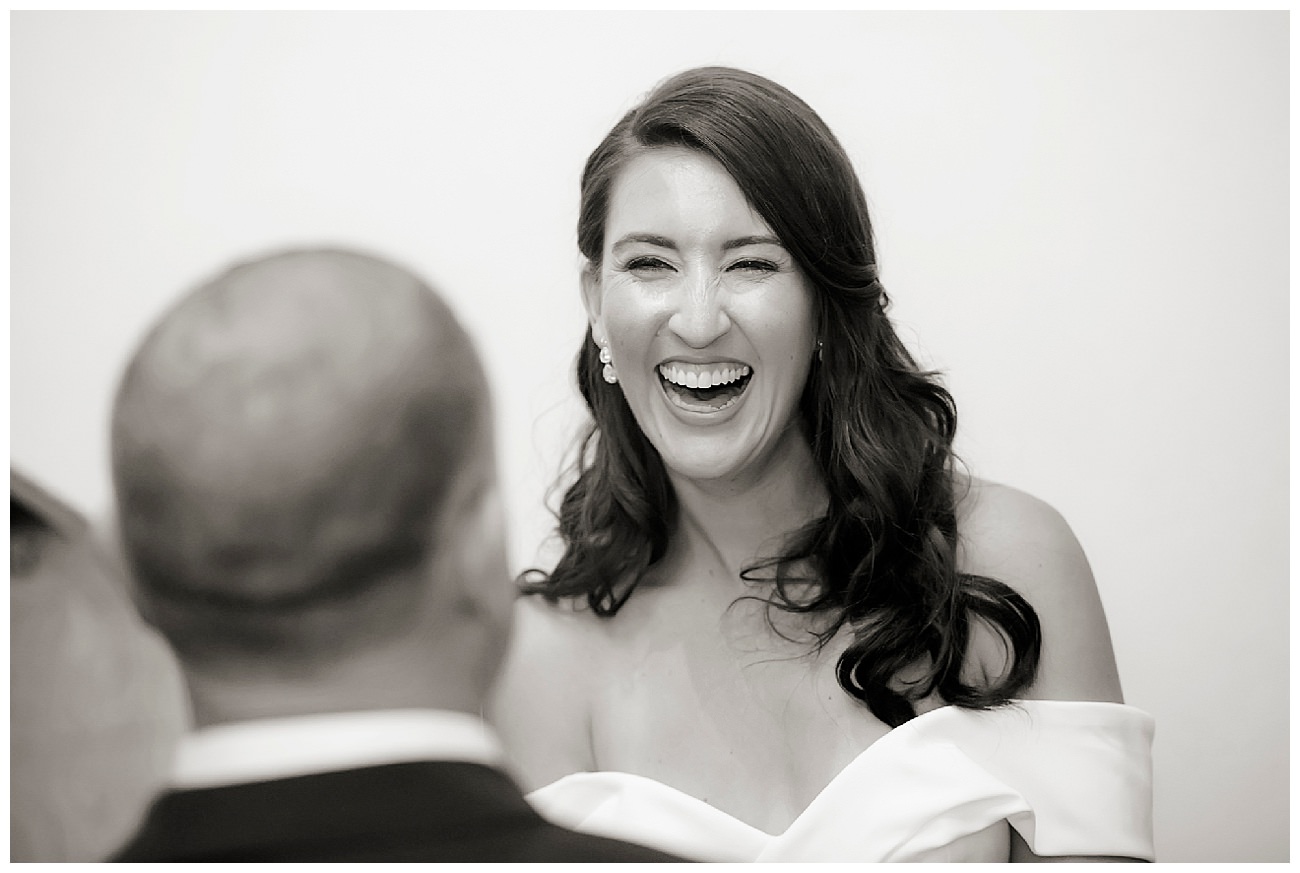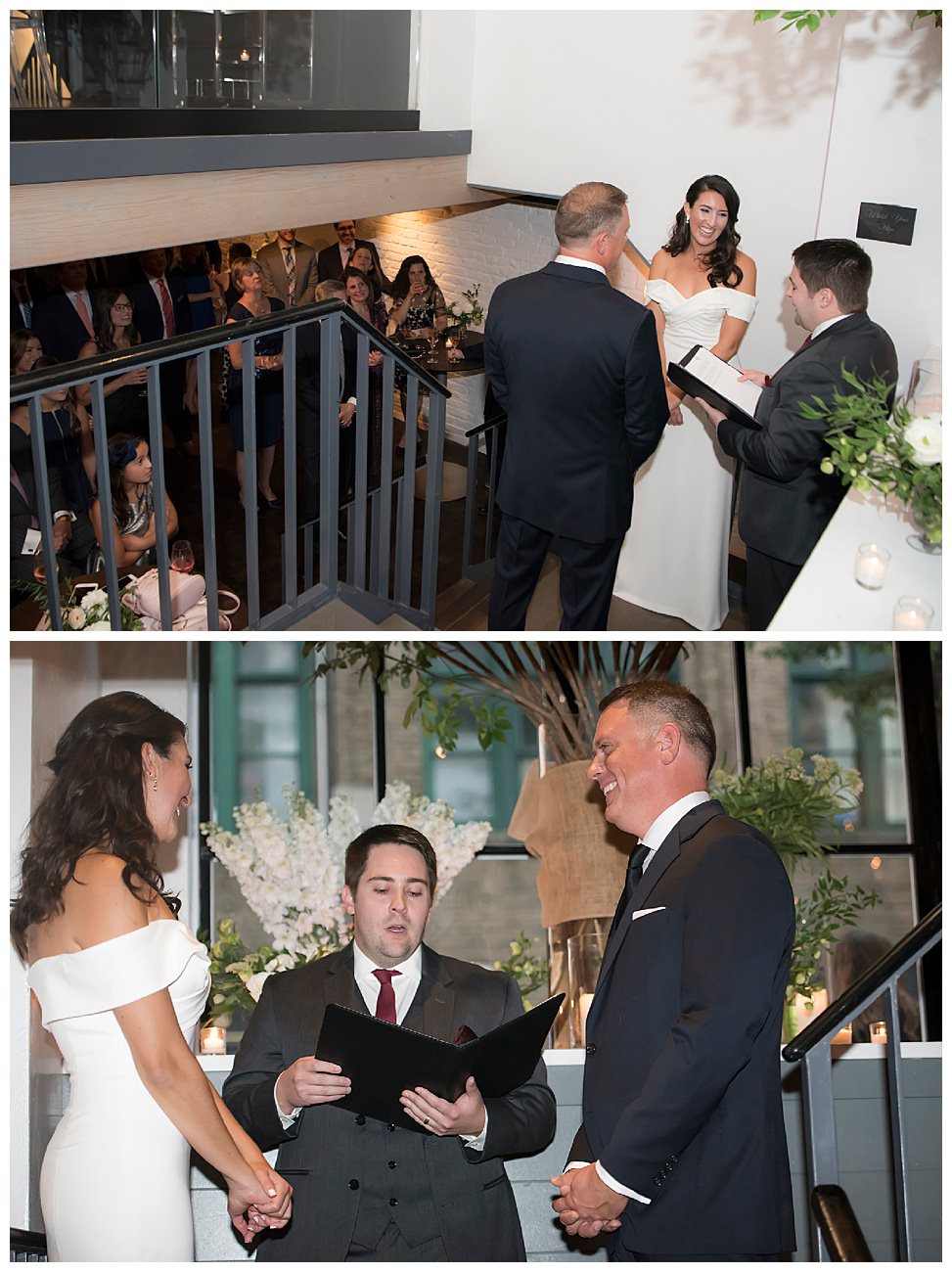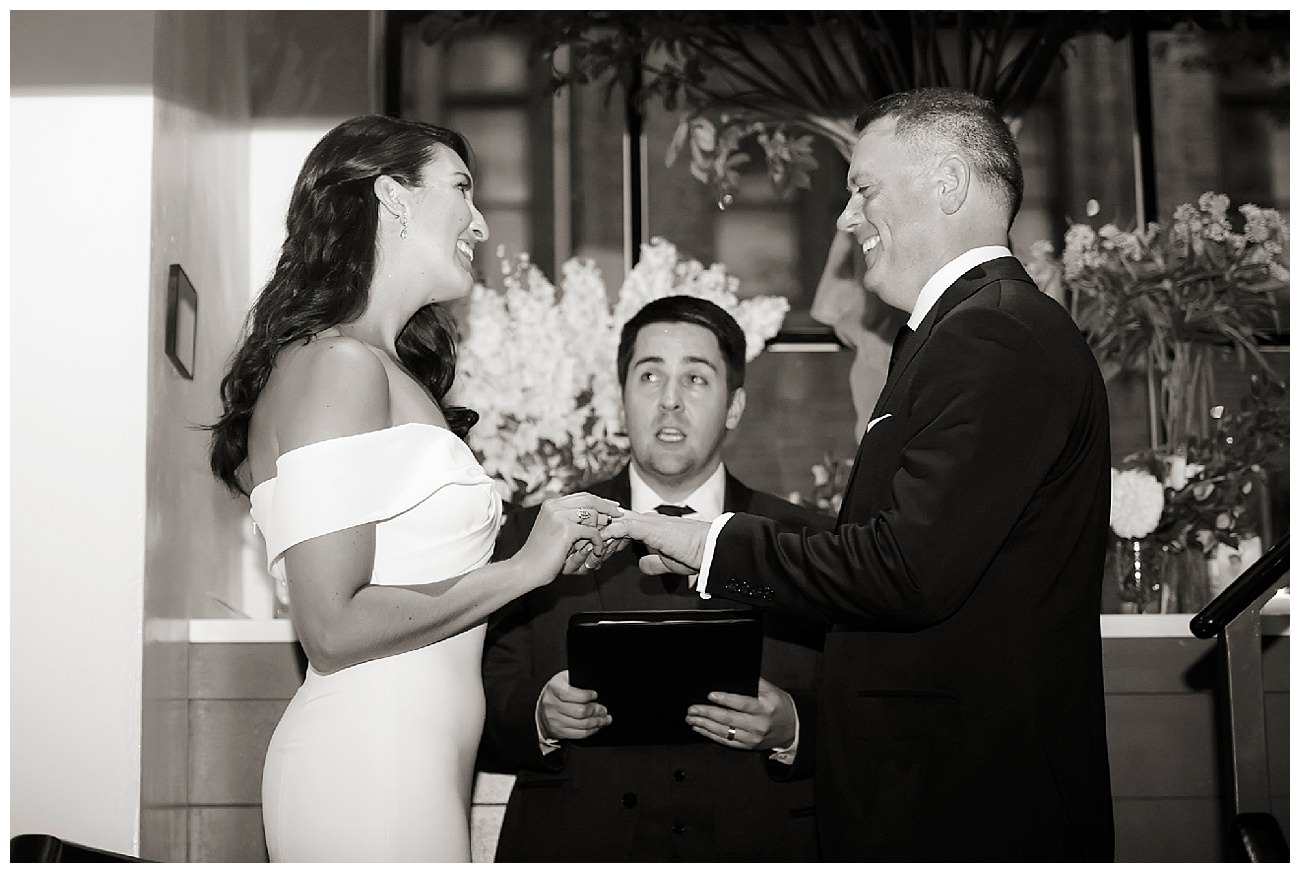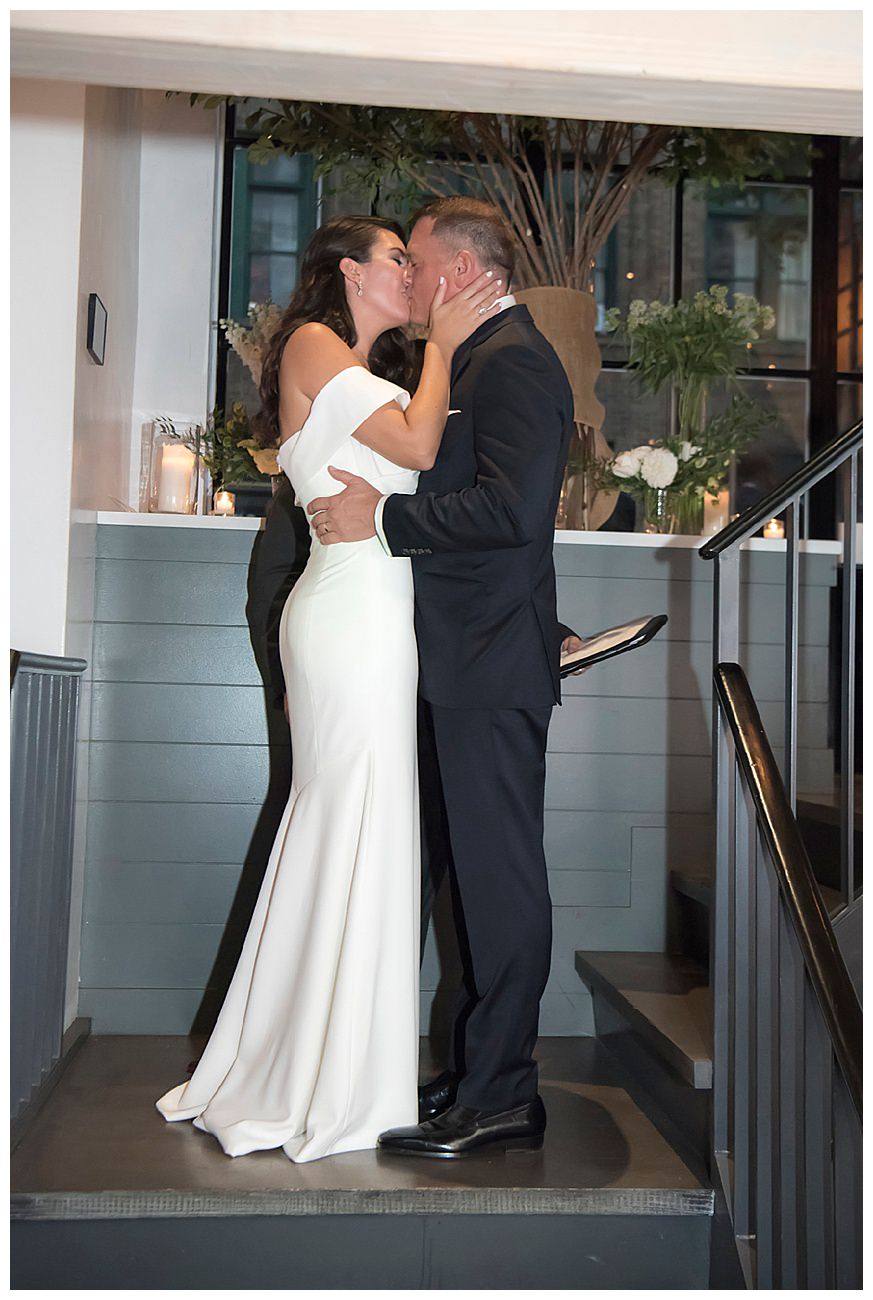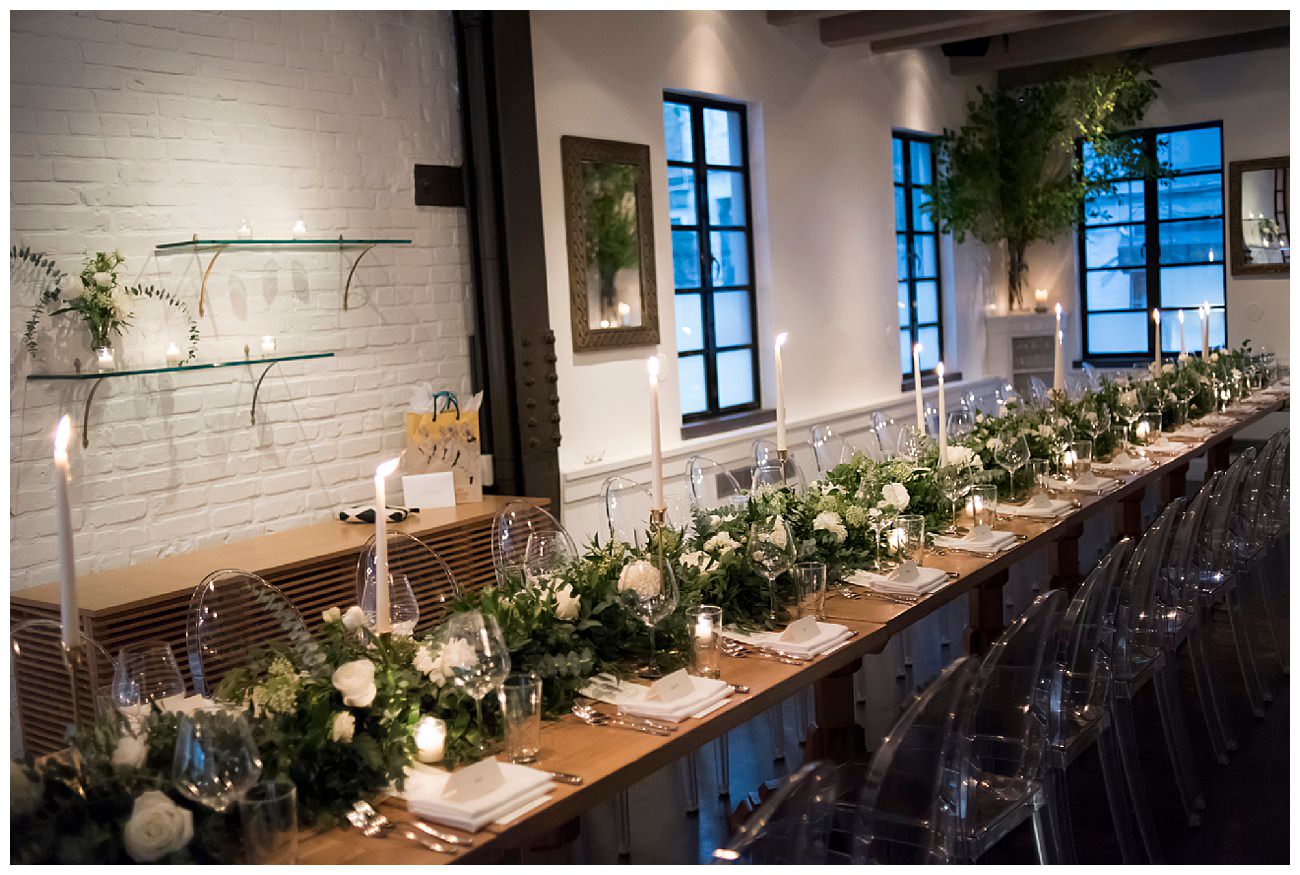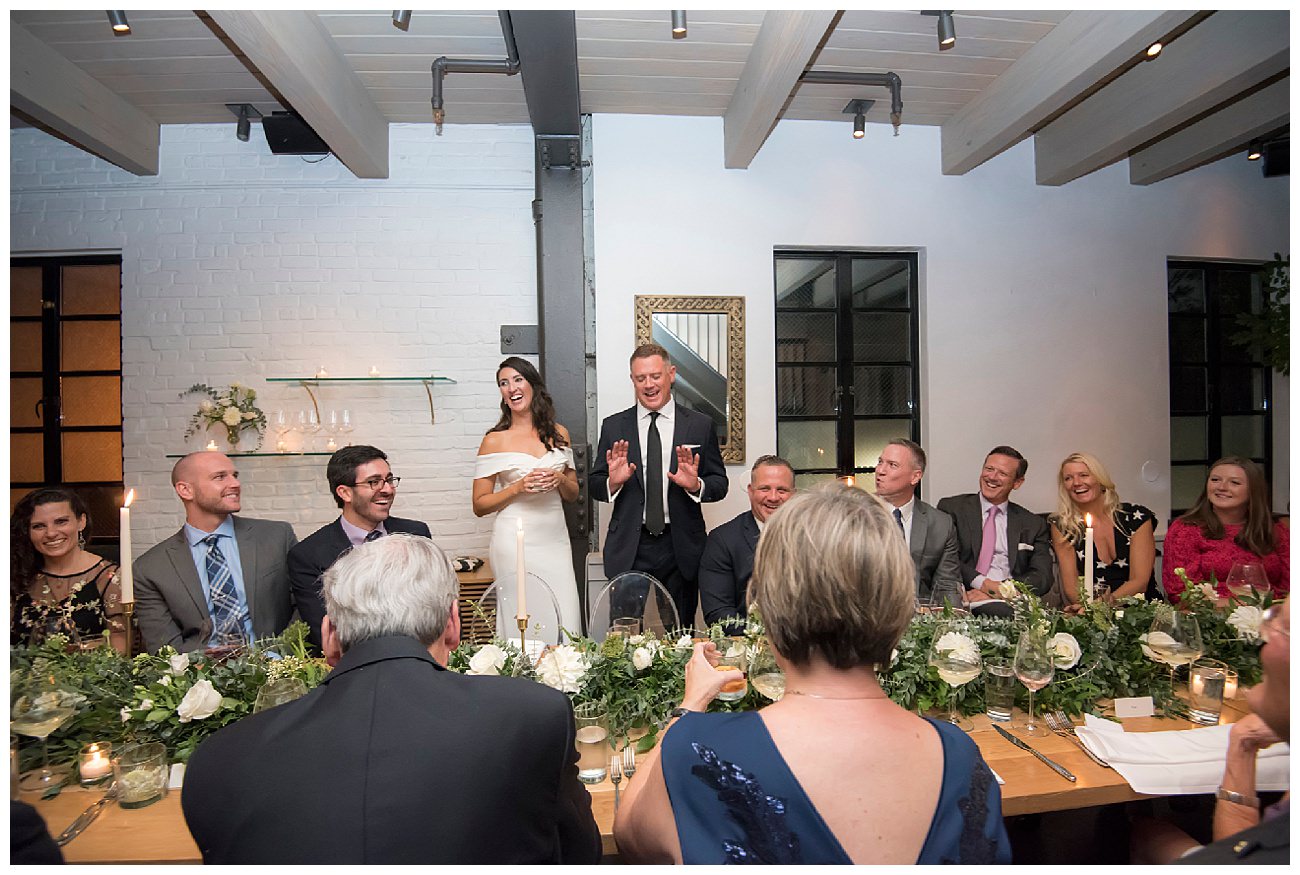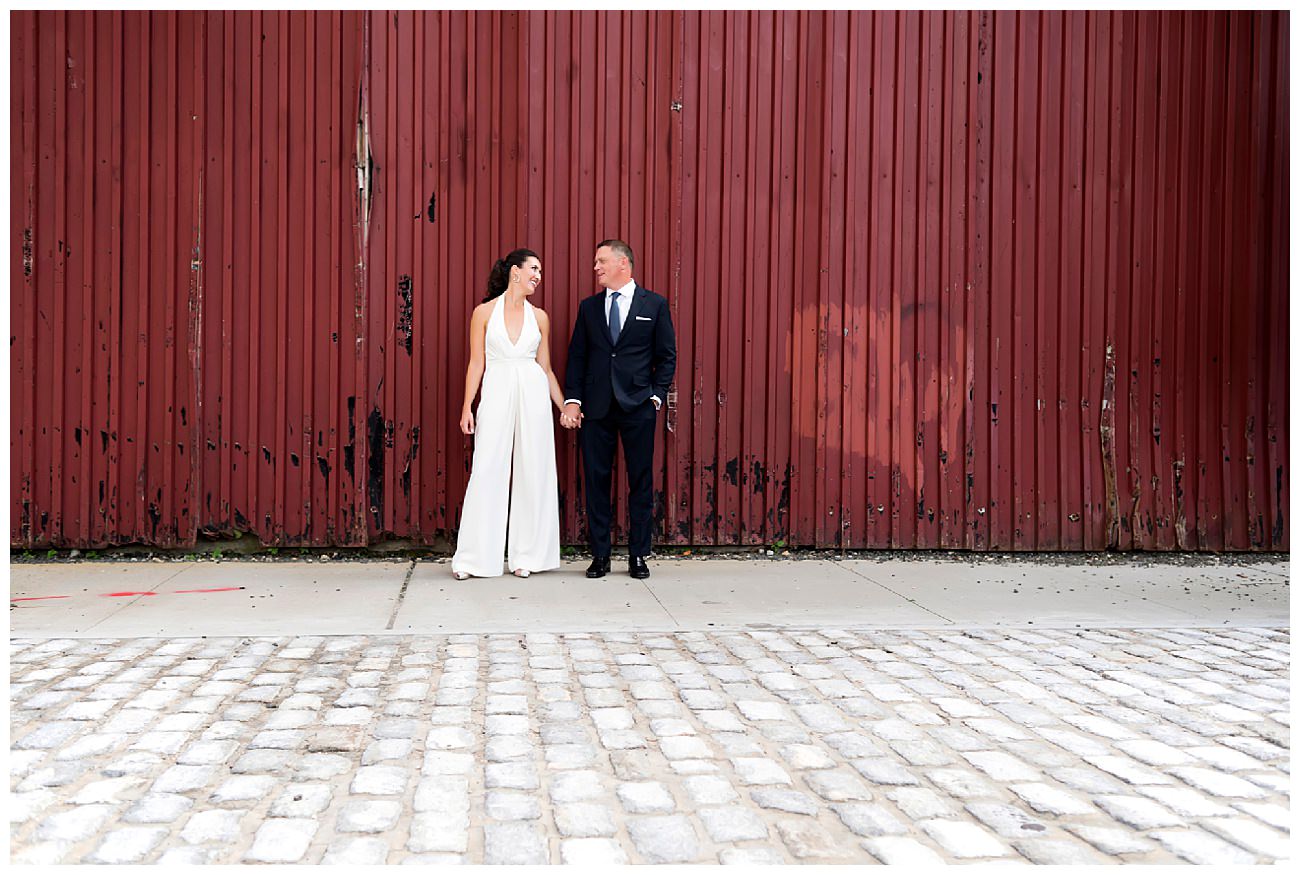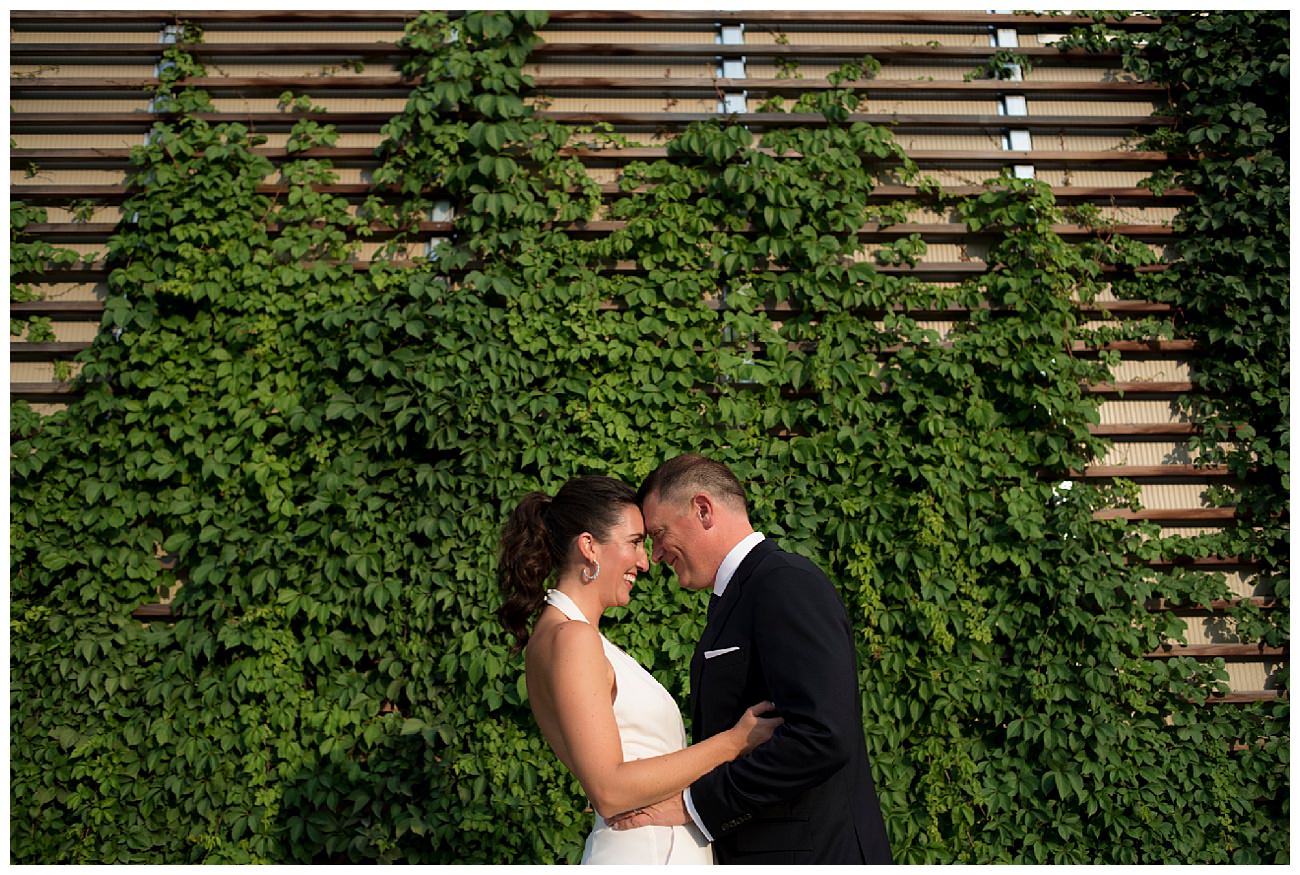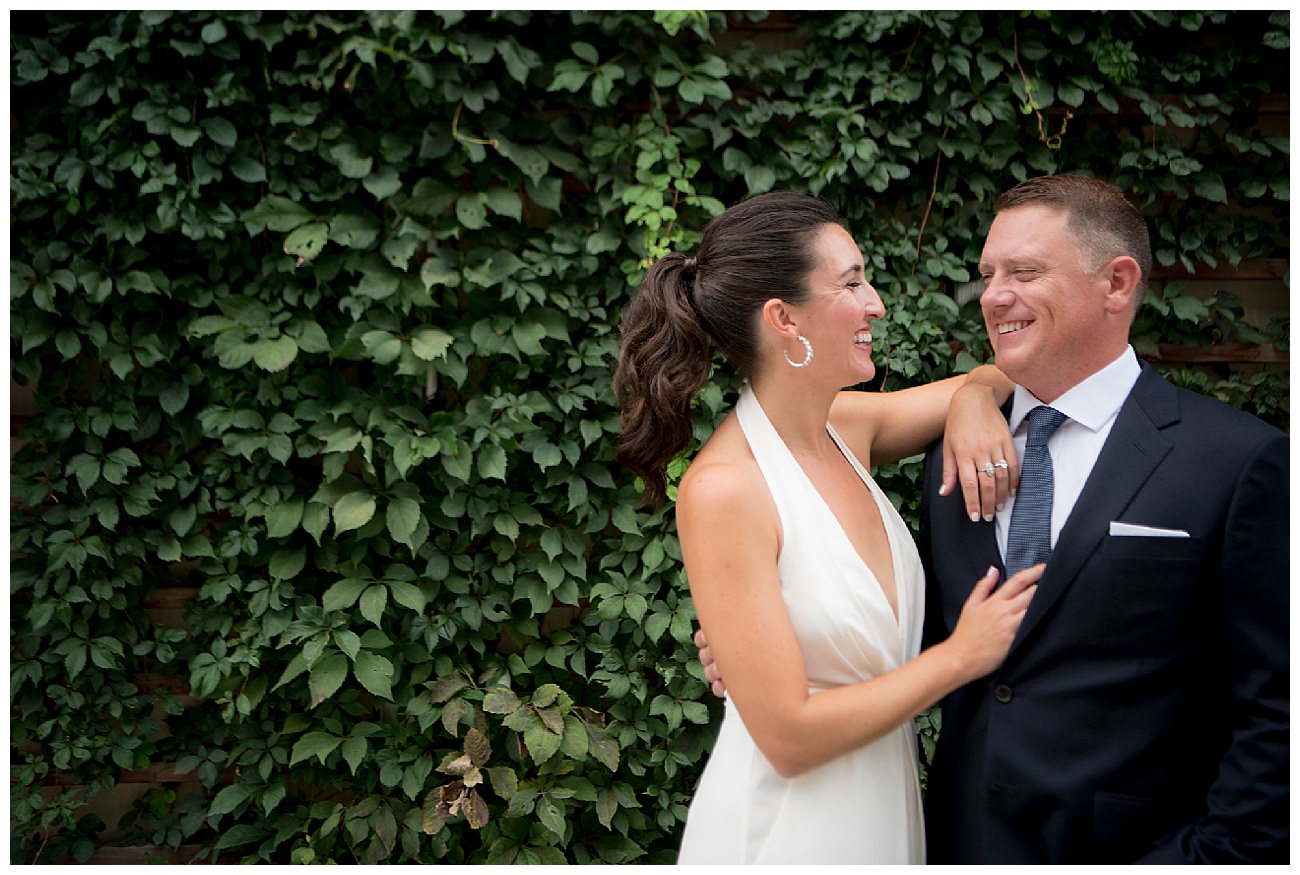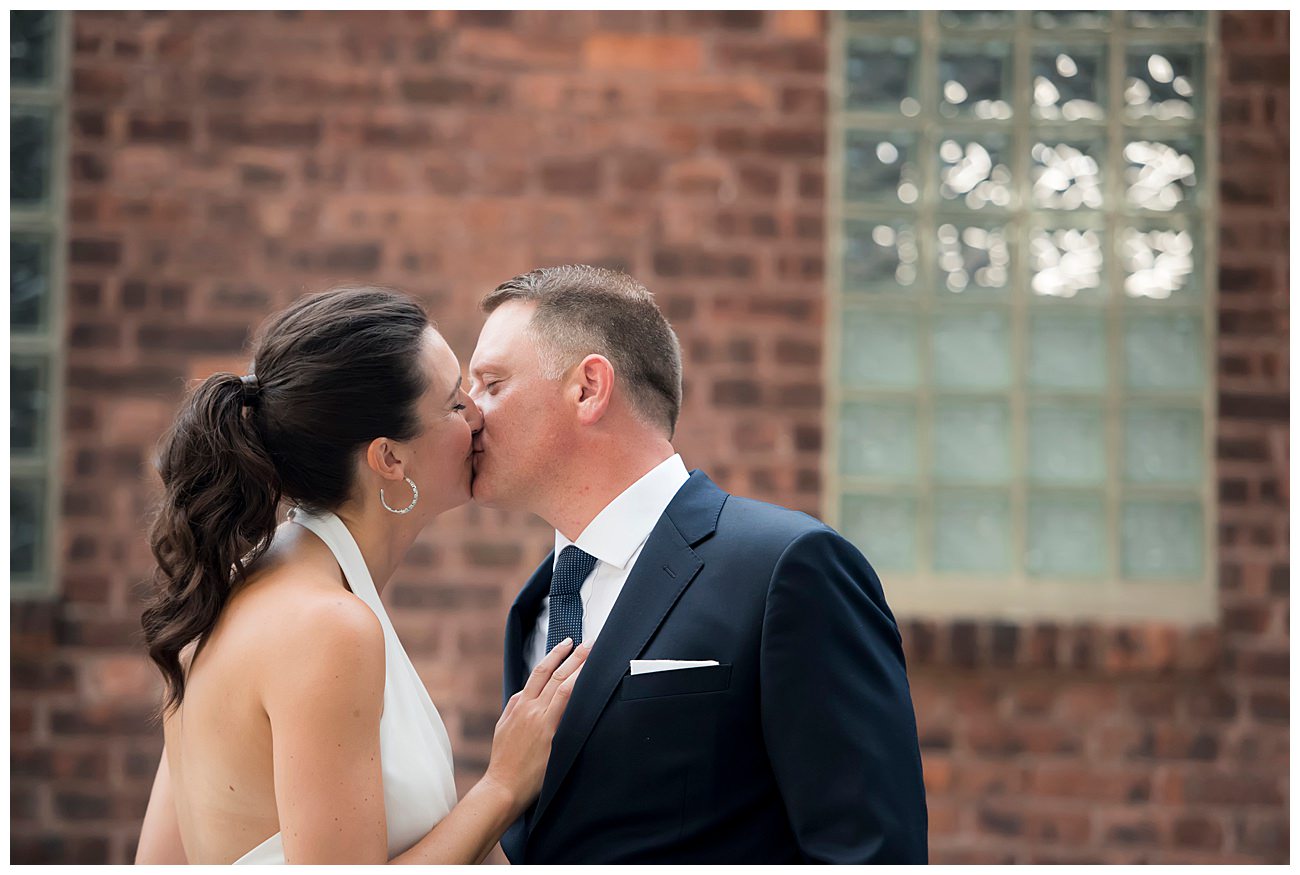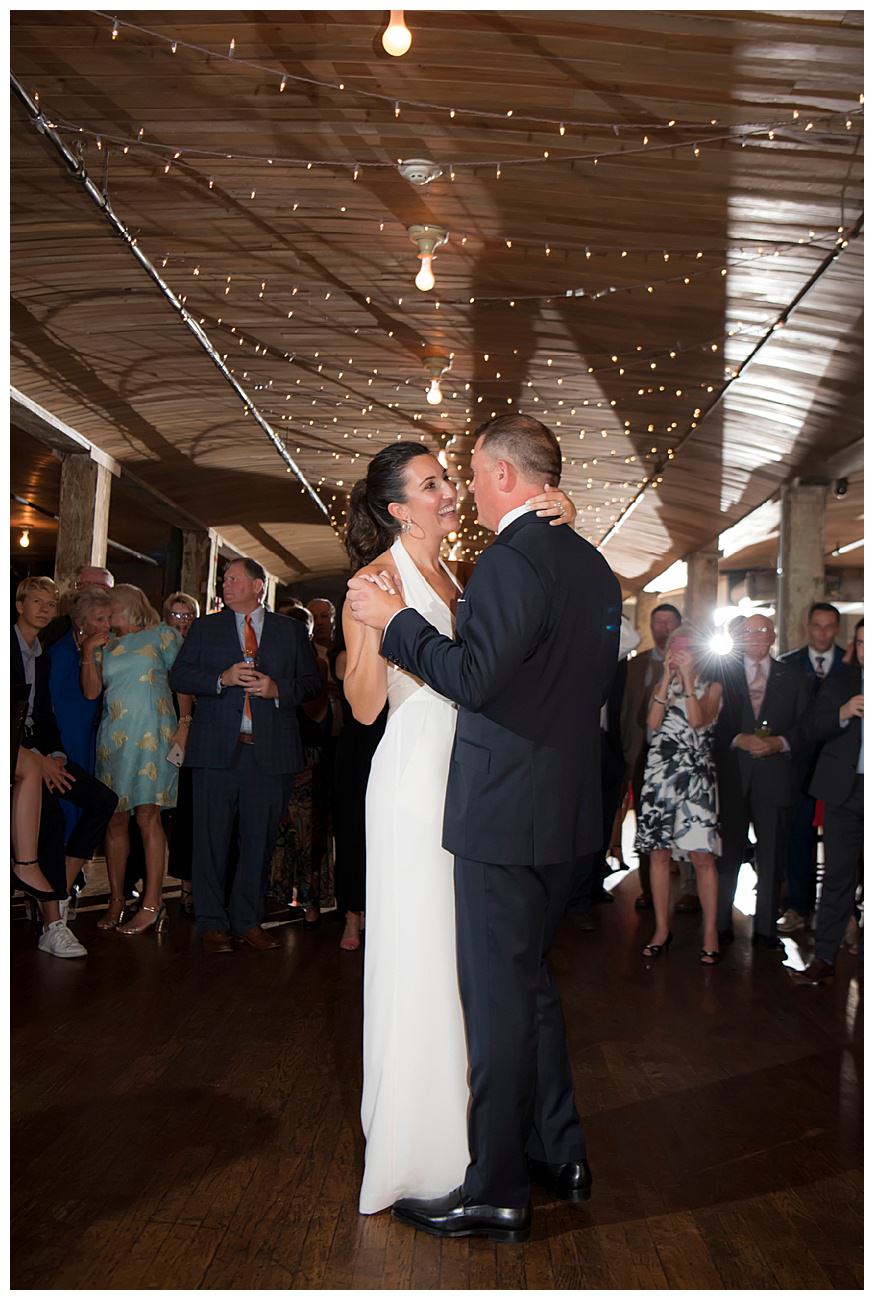 Written by Emily Rochotte