Want to be inspired for your gift giving this season? We asked the talents on our Love List, who are some of the most stylish, creative people we know, to share what they're coveting for the holidays. (P.S. Santa, we can vouch for them … they've all been very good this year!)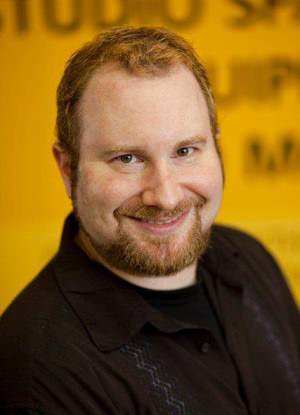 You'd think with awards such as "one of the best wedding photojournalists in New England" under his belt, Seth Kaye would be a bit intimidating, but that couldn't be further from the truth. His genuinely friendly demeanor makes him an absolute delight to be in the presence of, and as the regal title states, he's wicked talented. His wish list is a perfect mix of indulgence at a variety of price points from chocolates to artwork, plus a few hobby- and work-driven picks thrown in.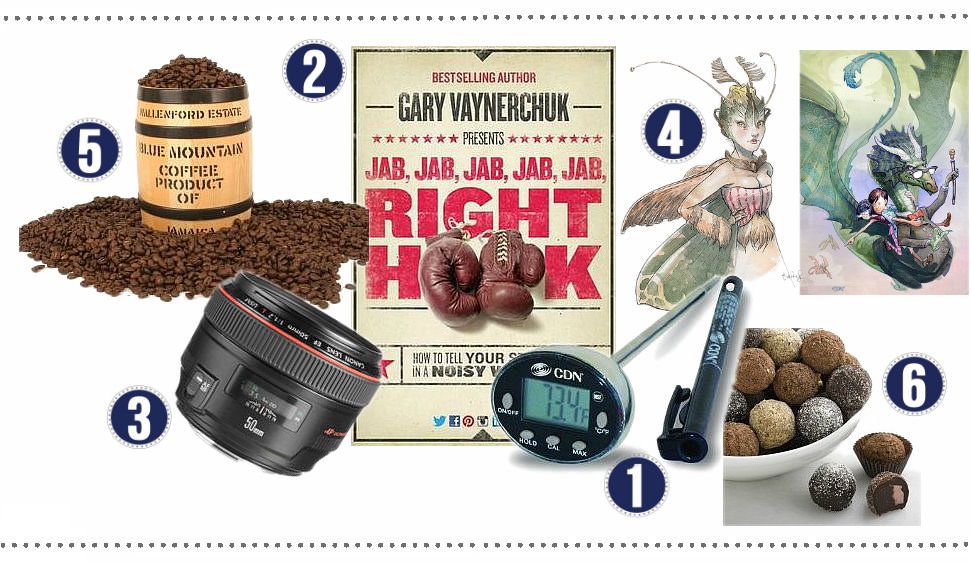 1. ProAccurate Quick-Read Thermometer, $17.99: Next to photography, the things I enjoy most are cooking and baking. This thermometer has gotten rave reviews and would be pretty helpful both in the kitchen and on the grill.
2. Jab, Jab, Jab, Right Hook: How to Tell Your Story in a Noisy Social World, $12.59 (Kindle edition): I'm a fan of Gary Vaynerchuk's no-nonsense approach to marketing. His new book is on my shortlist of things to read next.
3. Canon EF 50mm, $1,619: I recently had the opportunity to borrow a friend's—I have all the lenses I need to do my job well, but seeing the quality this lens produces makes it a piece of gear I now covet.
4. Art by Tony DiTerlizzi and Scott Fischer, prices vary: I have a working relationship with a local art gallery and have been fortunate to meet many amazing artists through them. There are two artists represented at the gallery whose work I would love to display on my walls, Tony DiTerlizzi and Scott Fischer. It would be difficult to choose which piece(s) to take home, though.
5. Blue Mountain Coffee Beans, $22: I'm a bit of a coffee fiend. I'm not exactly a connoisseur but I appreciate a well-brewed cup. While for the most part the darker roasts at Whole Foods get the job done I would love to try the beans from this company.
6. Chocolate-of-the-Month Club, $34.95/month: What list would be complete without mentioning chocolate?! A Chocolate-of-the-Month Club isn't the healthiest option but I can appreciate a monthly delivery of decadence.