Want to be inspired for your gift giving this season? We asked the talents on our Love List, who are some of the most stylish, creative people we know, to share what they're coveting for the holidays. (P.S. Santa, we can vouch for them … they've all been very good this year!)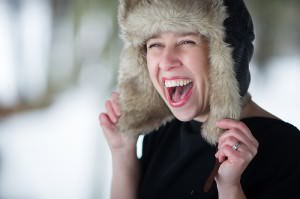 Sandra is hands-down one of my favorite people. Not only is she insanely talented behind the lens, but her outlook on life is pure joy. She will hug you the moment she meets you and cares about each of her clients as if they have been friends forever. Her wish list is filled with playful items, from a pink camera to happy gloves and even a made up holiday.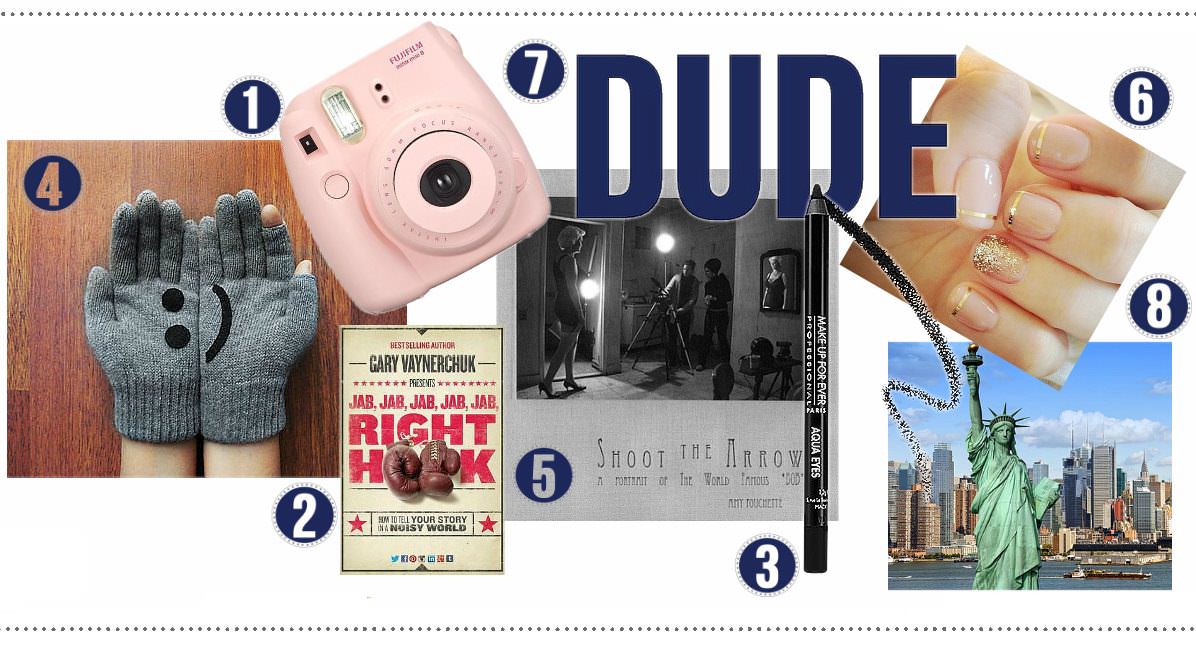 1. Fuji Instax Mini 8 Camera, $69: About a month ago I was at a bar and the bartender was taking a photo with this cute camera, lent to her by a regular customer. This regular was nice enough to let me take a few photos with the camera and I was hooked!
2. Jab, Jab, Jab, Right Hook, $17.99: Gary V is not for everyone but I've always gotten heaps of awesome information about social media from this guy. He's straight forward, funny and smart.
3. Sephora Aqua Eyes Eyeliner (Make Up For Ever), $19: I'm no expert when it comes to makeup but I do like a little eye makeup and this eyeliner goes on super easy. Unknown fact: I love Kim Kardashian's makeup! She on the other hand, save the drama for your mama … who totally loves it.
4. Texting Gloves, $40: Plain and simple, these gloves make me happy and let me shoot without freezing all my fingertips. Yay!
5. Shoot the Arrow, A Portrait of The World Famous *Bob*, $88: A friend of mine recently turned me onto this new book about the life of a New York burlesque dancer laid bare. Diane Arbus, a photographer who has since passed, has always been an inspiration of mine and these photos by Amy Touchette reminded me of the raw, intimate moments Arbus revealed of her subjects. Incredibly real and beautiful documentary photographs.
6. Holiday manicure, $25: I loved this manicure and can't wait to have it done for the holidays!
7. Dude Day, free: This is a holiday I made up. I want a day in which folks have to use the word dude in as many ways as they can to express themselves.
8. A Christmas visit to New York City: New York City is one of my favorite places, especially this time of year!