Want to be inspired for your gift giving this season? We asked the talents on our Love List, who are some of the most stylish, creative people we know, to share what they're coveting for the holidays. (P.S. Santa, we can vouch for them … they've all been very good this year!)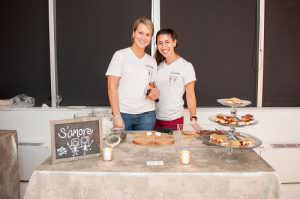 Two girls who carry a torch around to roast marshmallows … how can you not fall in love with Kate and Liz? And to add the cherry graham cracker on top, they're as sweet as the s'mores they serve up. This duo obviously thinks outside the box, so we weren't surprised when their wish list consisted of some super cool picks, such as a Monday Morning mug that changes from sad to happy face with hot liquids, Sriracha-themed clothes and a map that lets you scratch off destinations.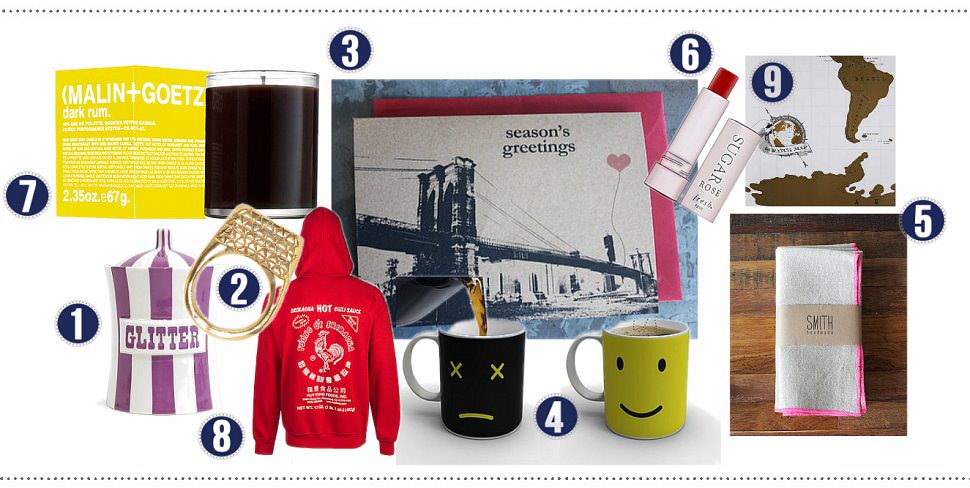 1. Jonathan Adler Canister, $88: Good organization is a must and nothing is cuter to hide stuff in than these canisters.
2. Dream Collective Jewelry: We saw their collection at the DailyCandy Bazaar and fell in love with everything!
3. Noteify Holiday Cards, $20: Since we are based in New York, these cards are perfect for sending holiday cheer and both the cards and the envelopes are made from recycled materials.
4. The Cottage Industry Monday Mug, $22: Simply pour in hot coffee or tea and watch the glum face transform into a happy one. Kate needs her cup of coffee in the morning and this mug perfectly reflects her morning persona.
5. Linen napkins from SmithHandmade, $52.40: These SmithHandmade napkins are a nice balance of girly and rustic.
6. Fresh Lip Sugar Treatment, $22.50: Perfect for everyday wear.
7. Malin + Goetz candle in Dark Rum, $14: The Malin + Goetz candles make every room smell amazing!
8. Sriracha sweatshirt, $44.99: When we aren't devouring sugar, we need to put Sriracha on everything!
9. Scratch Map, $30: We both love to travel and this scratch map seems great to see where you've been and may help inspire where to go next!
Photo by Mikkel Paige