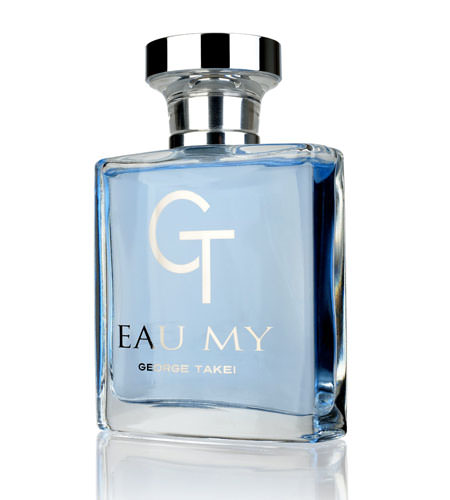 If I had to break up the Internet into two equal parts, it would be George Takei and everything else. His daily social media doses of memes, Trekkie references, brain teasers and equality call-outs just simply make life better and now he's testing the Internet to see just how much awesomeness he can put out there before it collapses. He's released his own signature fragrance and it apparently smells like "mandarin zest, Italian bergamot and fresh ozone transitioning to night-blooming jasmine."
The unisex cologne was lovingly dubbed "Eau My" as a punny nod to his catchphrase and in true Takei form, he's selling it on Amazon, a site that he frequents leaving a path of hilarious reviews of random products (inflatable unicorn horn for cats, anyone?). And his devoted followers are making him proud, leaving their own entertaining reviews of Takei's signature scent even before the product's December 15 release date.
Thank you Wil Wheaton for planting the seed.