This isn't your 90s slumber party at-home manicure.
In fact, the quality of ManiMe's customized stick-on gels is downright wedding-worthy, and come in trendy designs that will enhance any wedding day look.
After measuring your nails through their easy-to-use virtual scanning process, they send you your customized kit of non-toxic, cruelty-free, and 10-free gels that you simply peel, stick and smooth. It's really that simple, and within minutes, you have a gorgeously designed manicure that looks like you spent hours at the salon.
They have 17 collections to browse through, ranging from neutral to fun and funky, and many being a collaboration with a well-known designer, but here are some of our favorites.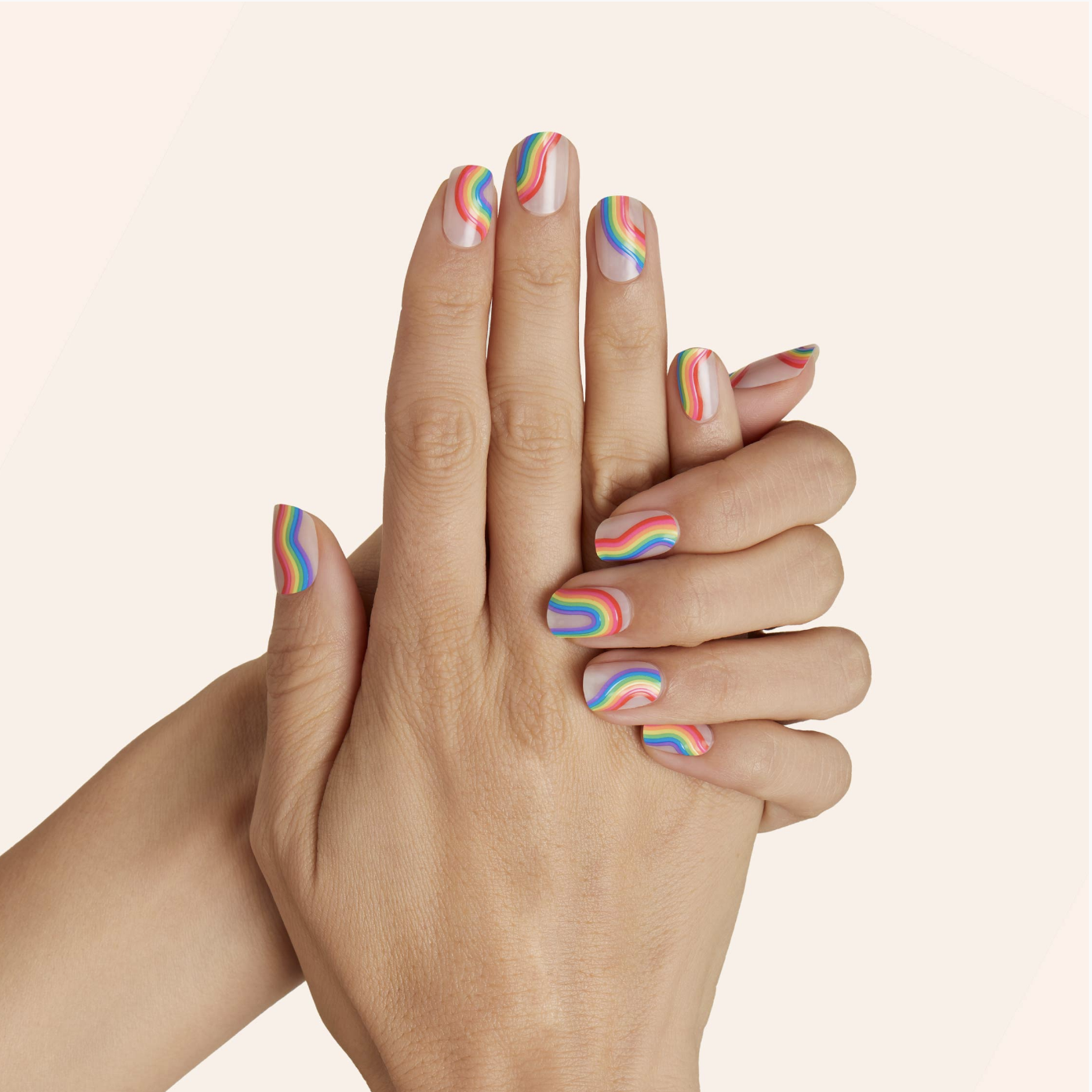 A design collab with LGBTQ+ darling Jonathan Van Ness, this retro wavy rainbow mani is the perfect pop for your Pride outfit.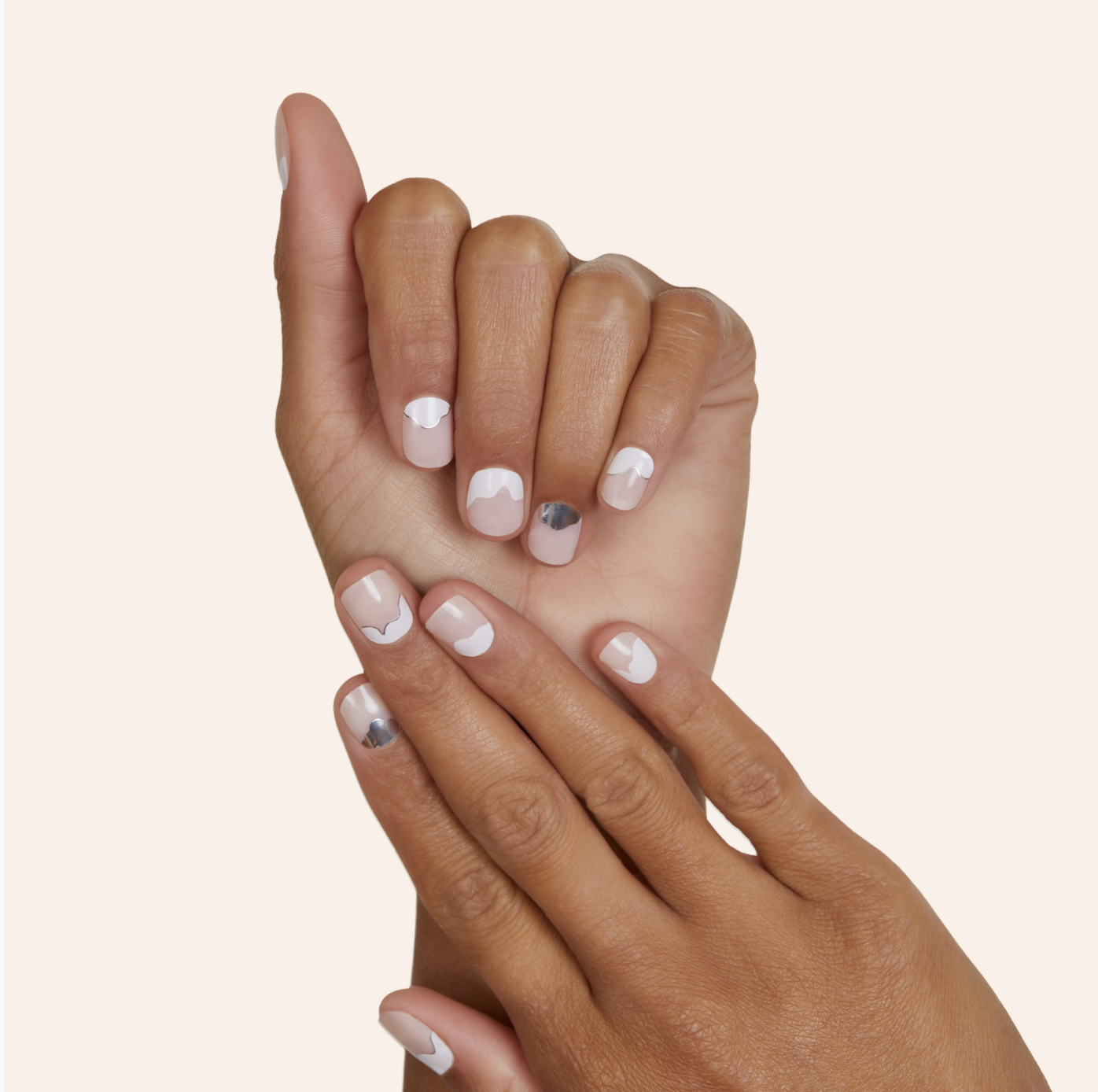 With cloud-like cuticle designs, scattered silver foil lining, and a warm sheer backdrop, this airy look is perfectly sophisticated.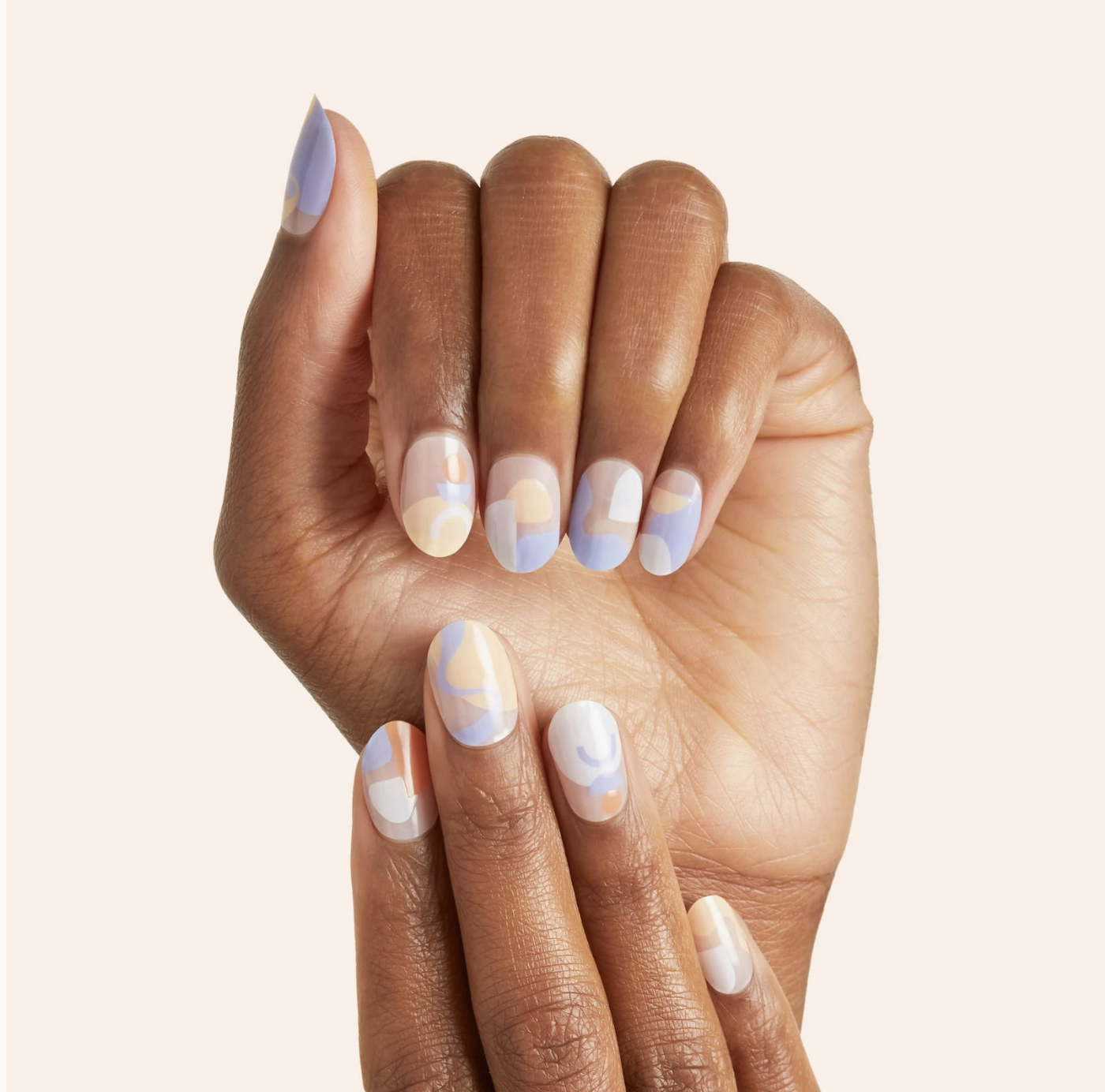 From their latest Summer Picnic collection, this abstract design features muted neutrals with playful pops of tangerine and lavender.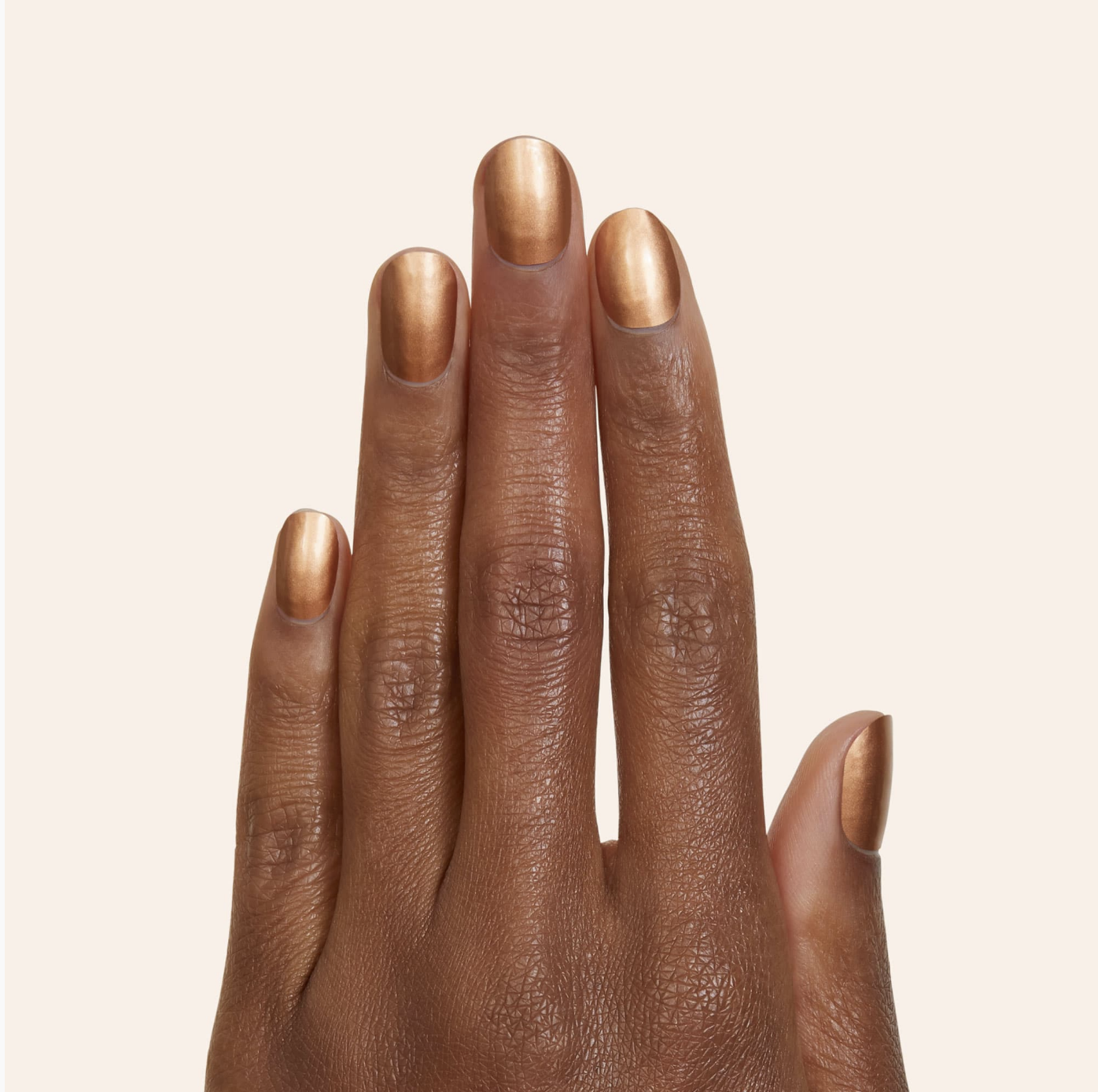 This gorgeous gold shade was created by Black artist Lux K for their BHM collection, and was inspired by one of Lux's first nail appointments. "My client wore a Notorious BIG Shirt. I always loved the visual we took that day, and wanted to pay homage to my journey that began in Brooklyn. I love how brown skin shines in gold and reminds us of our ancestors. I also love how gold jewelry is a statement to my culture, hip hop, and our lineage in Africa. Gold is universally beautiful on ALL skin hues – this set is about spreading love to everyone. It's the Brooklyn way. Word to Big."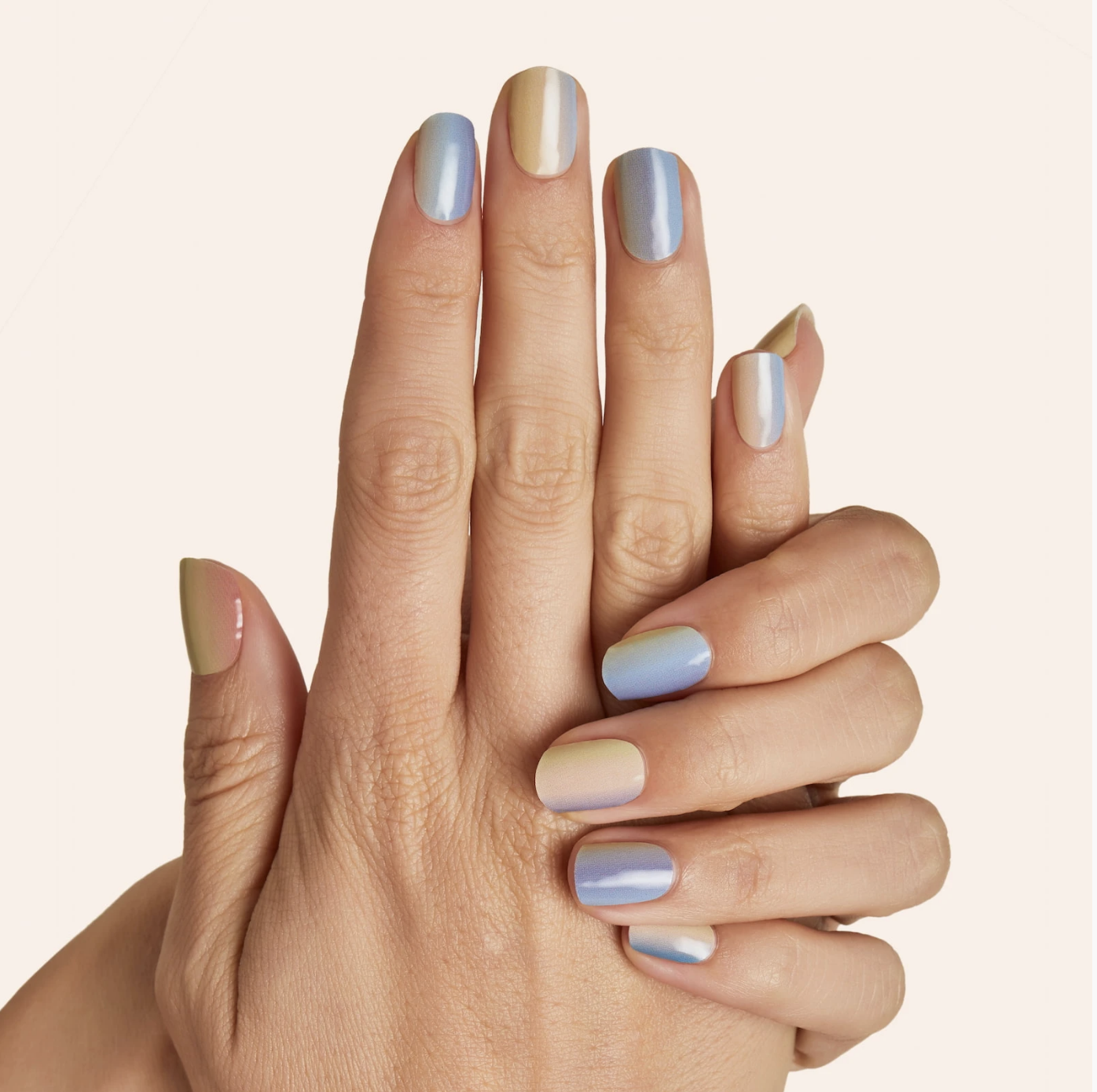 Another pick from their just-dropped Summer capsule, this dreamy gradient goes from ceremony to reception to honeymoon seamlessly.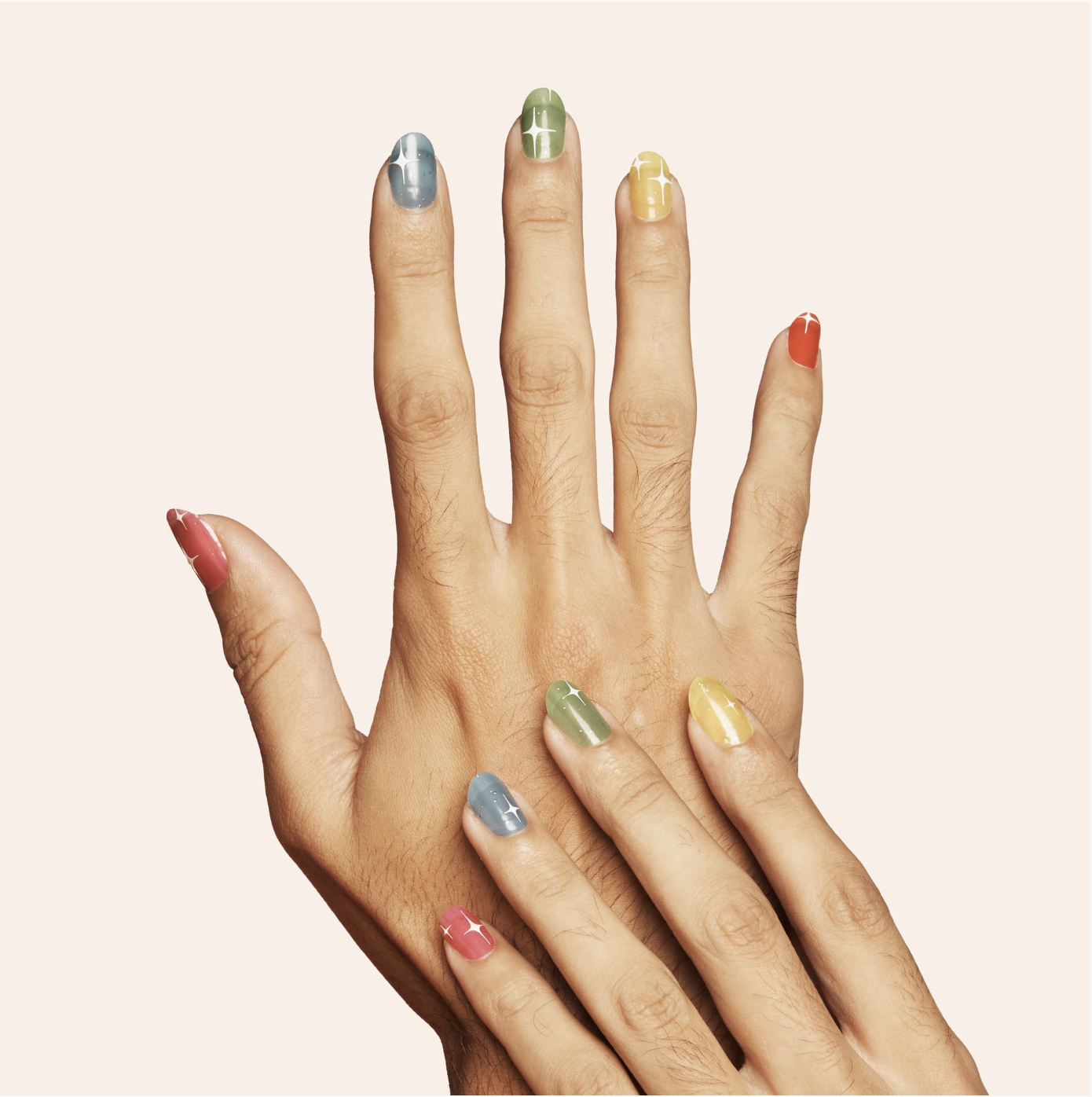 What's not to love with this semi-sheer, multi-colored mani? A glittery finish and white celestial bursts add extra flair to this Pride-worthy look.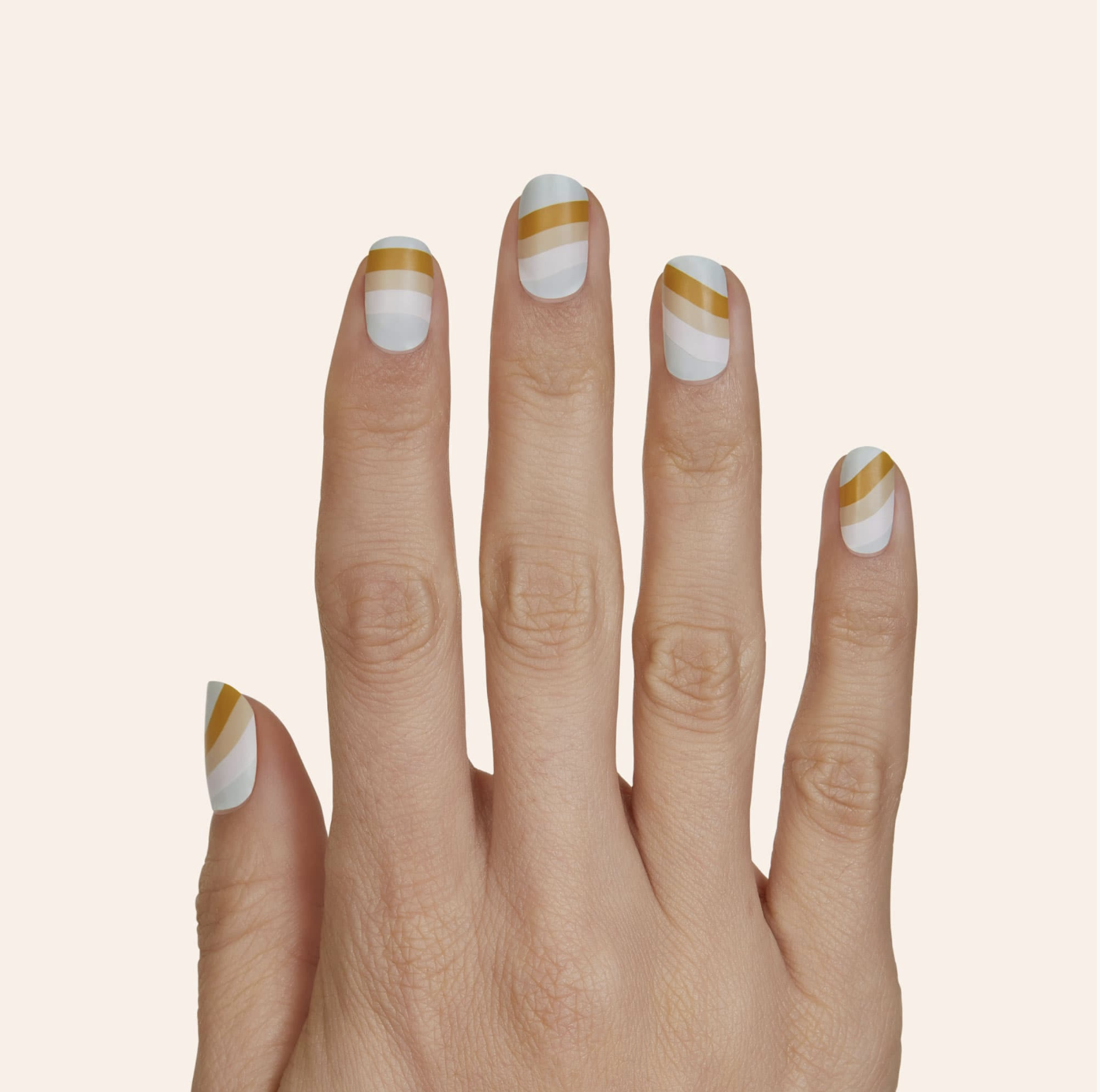 Balancing a bold design with gentle serenity, this look harmonizes beautiful tonal colors that are very on-trend.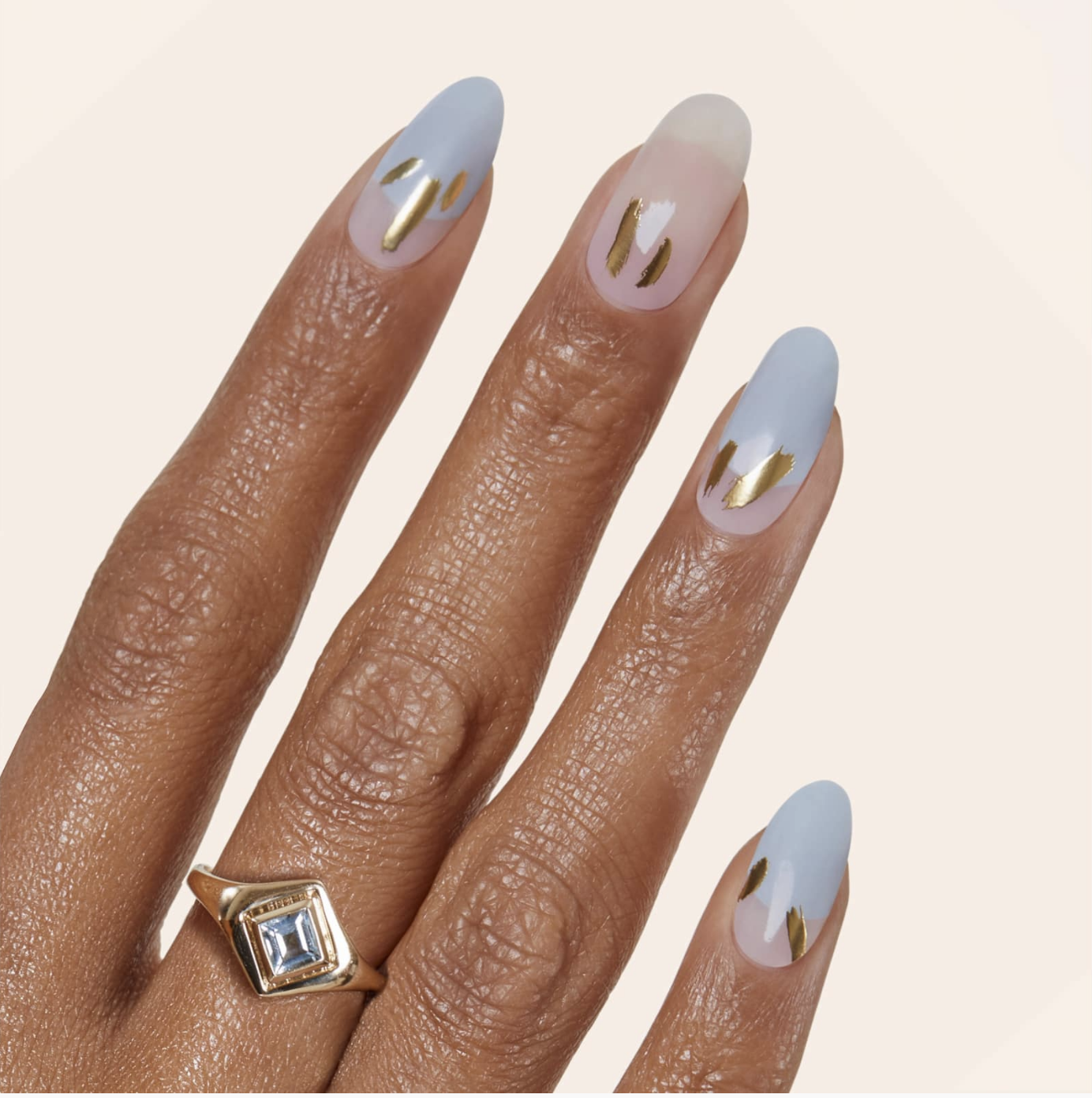 A fresh update to the French mani, this pretty dusty blue from their collaboration with fine jewelry brand Marrow is the perfect Something Blue.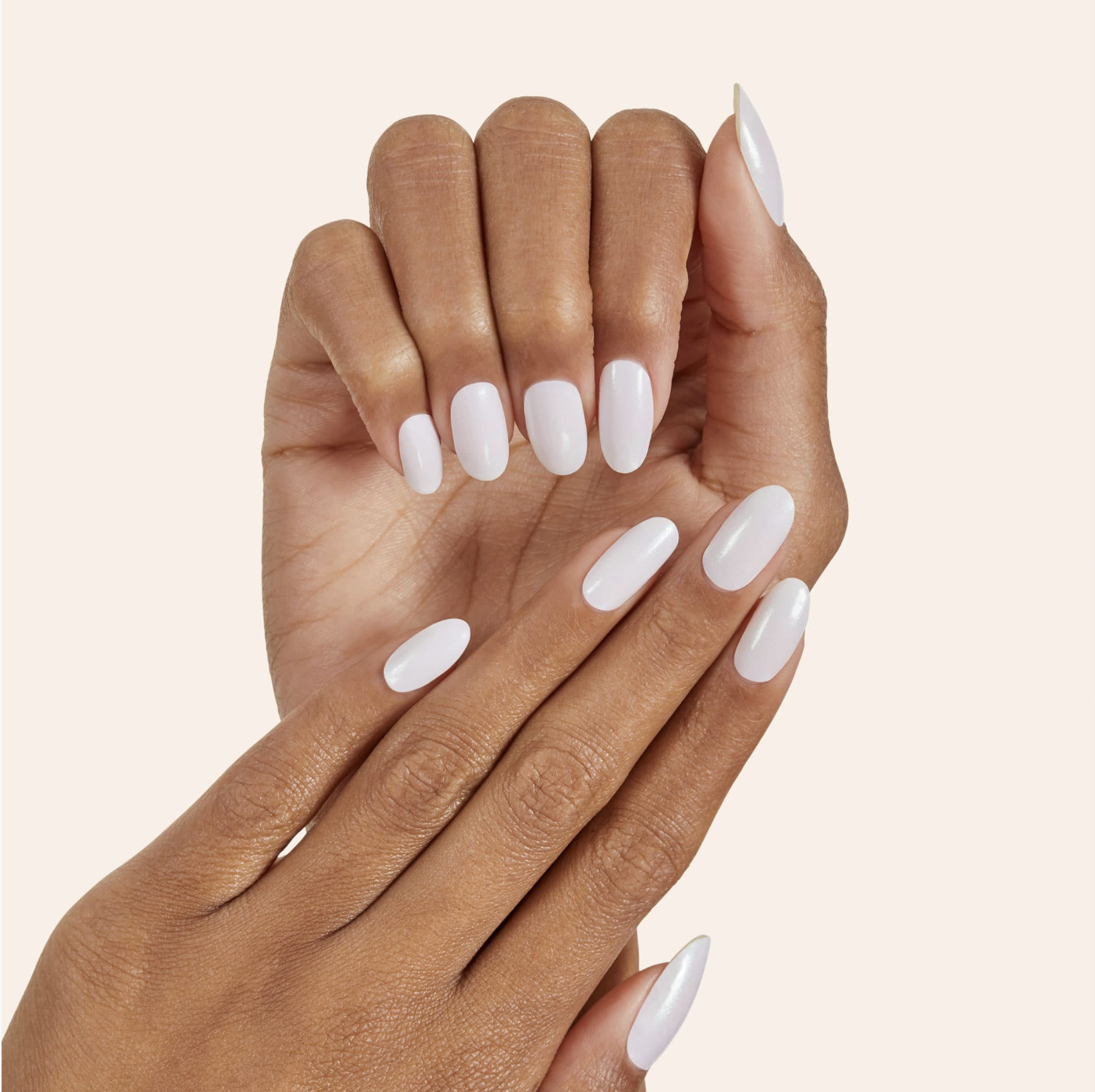 For the traditionalists, this off-white pearlescent shimmer is perfection.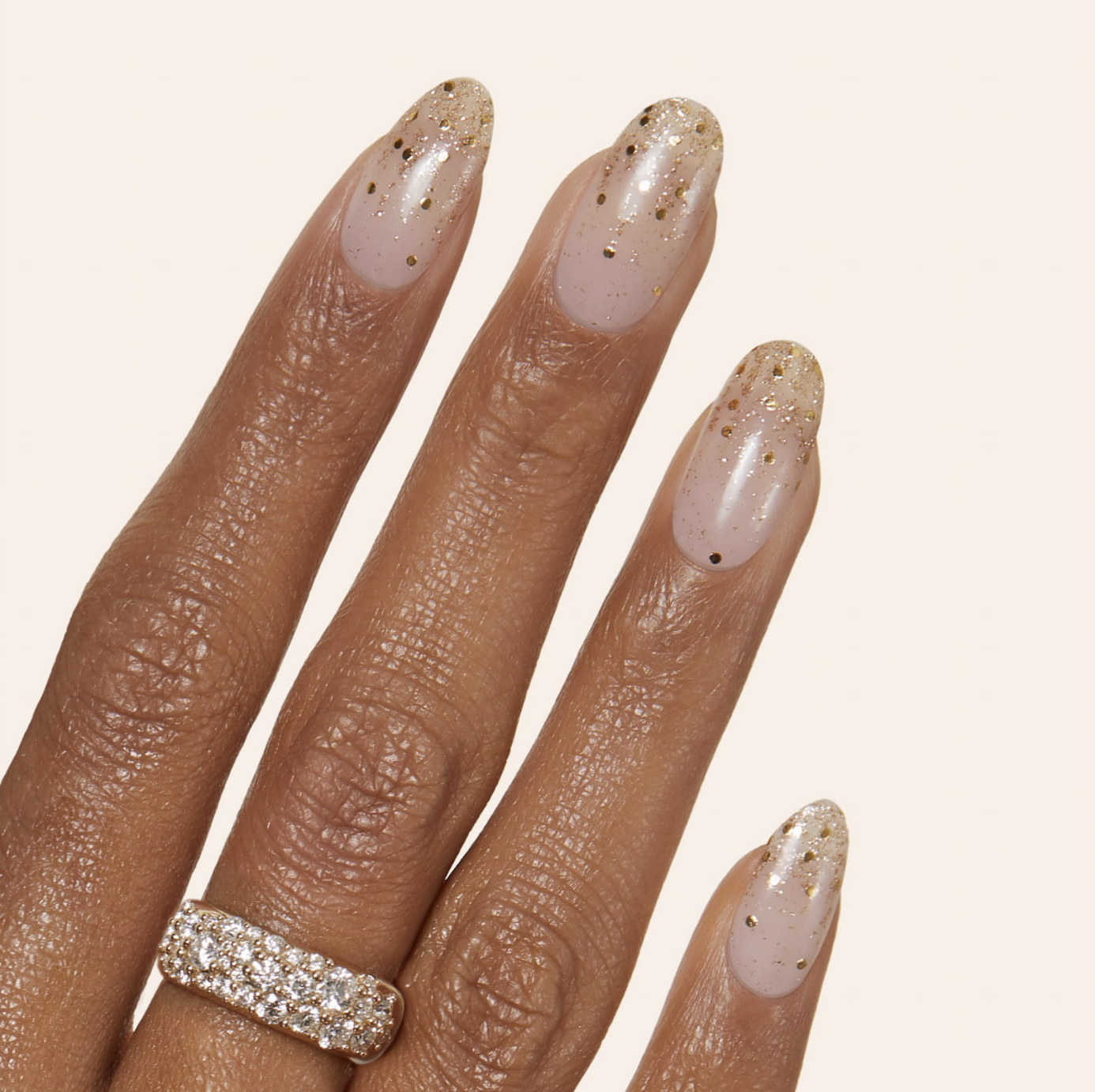 Like a flute of fine champagne, this shimmery golden design never fails to make an impression.