Oh hey, Elliott's my kid! Yes, after publishing several nursery tours, I'm finally letting you guys take a peek into my home and where my kiddo (sometimes) sleeps.
When I was pregnant, I would just stand in the room and instantly feel calm. I remember running my hands across her crib, folding and refolding her tiny newborn clothes, looking at the sheets just eagerly anticipating soon laying down a little head on them. I feel like I became a mom as I put this room together, and it's filled with sentimental details that really make it special.
In fact, a lot of details were actually from our wedding — I feel it's so important to let our wedding live on, and intertwine these amazing life events: the wallpaper was our custom motif created by Katie Fischer Design for all of our wedding stationery; the crib signage hung above our sweetheart table (my married last name is Knight); the dried florals in the mason jar decor are from my bouquet; the golden cats placed around held our escort cards and the witty needlepoint wall decor was from our welcome dinner. You may also spot some decor from our baby shower. Another element that I love is the quilt — this blanket was made by my grandmother when my mother was pregnant with me. She sewed it using fabric pieces from my mom's old maternity clothes. I loved this thing growing up, and kept it with me all through college. When I moved to New York, I left it at my parents' house as it had been so loved it was barely being held together. Well, for a baby gift, my mother had it repaired and restitched with new backing, and the torn patches covered with pieces of my baby clothes, giving it new life (cue the tears!).
A challenge that I had was lack of space — we live in New York City, so space is a full-on luxury here. With no closet to hide away items, I had to bring in storage-friendly furniture pieces and organize items in an aesthetically pleasing manner using vases for pacifiers, vintage wooden boxes to hold diaper duty necessities and why yes, that is a wine bottle rack that my baby swaddles are arranged on. The result was cozy, yet efficient.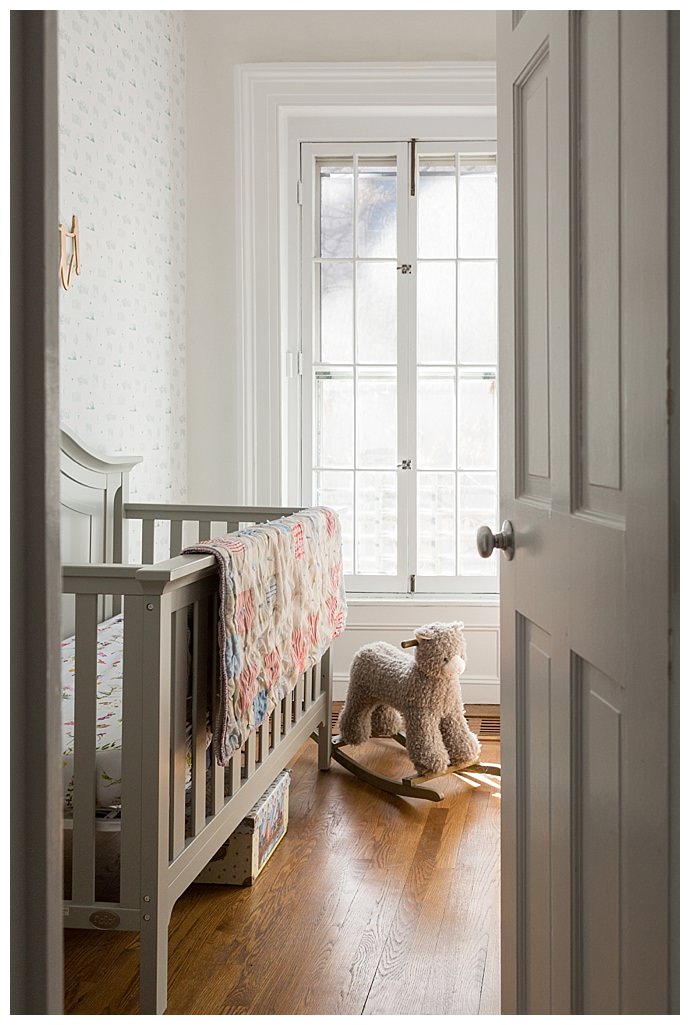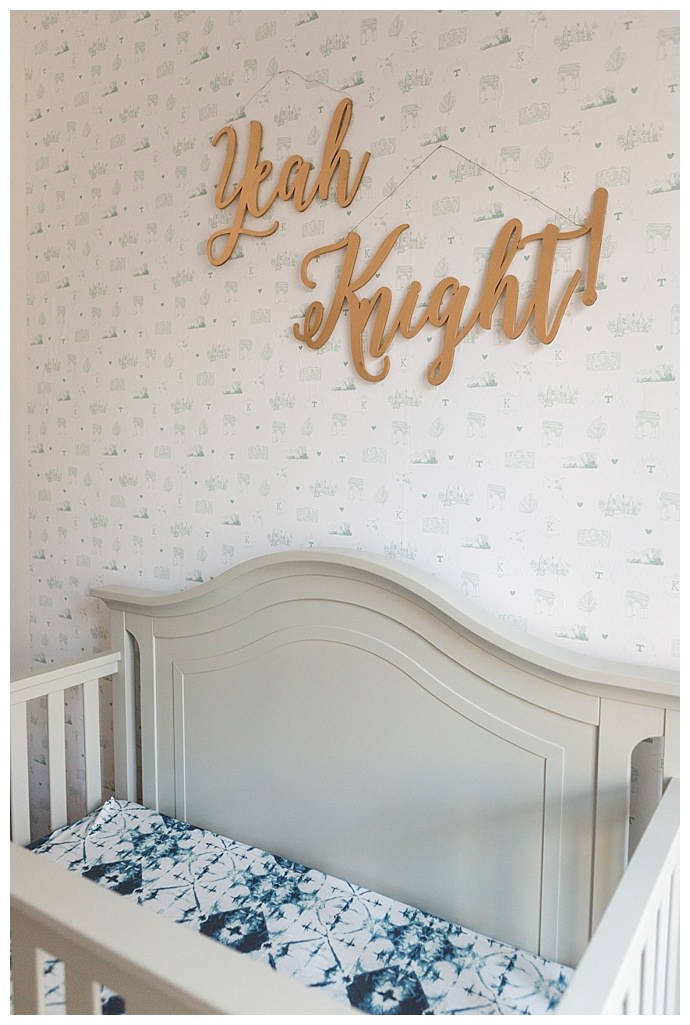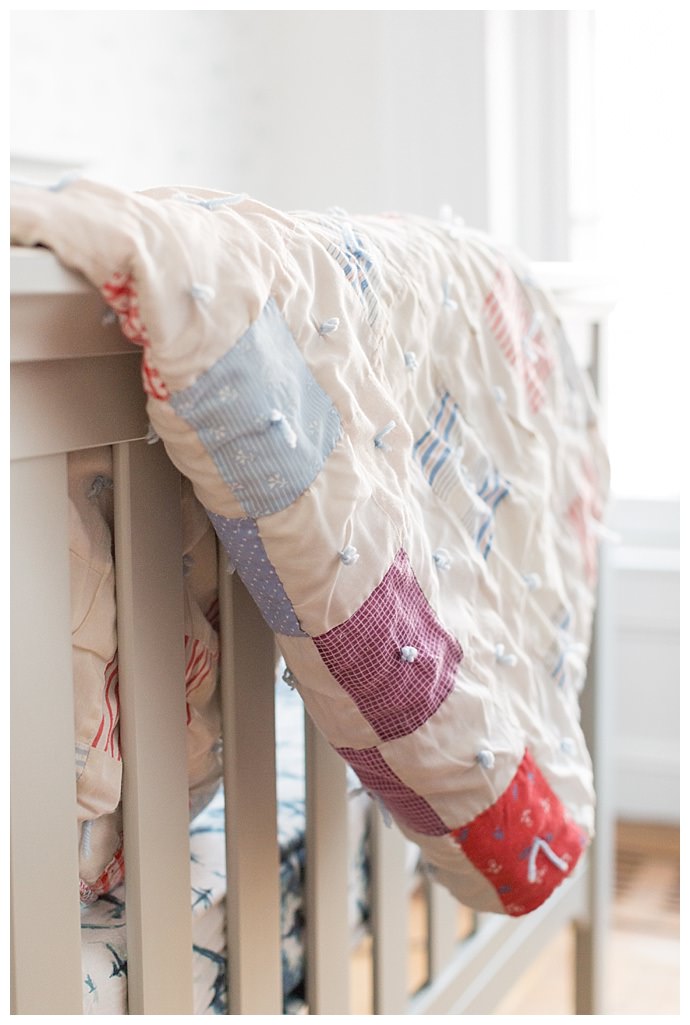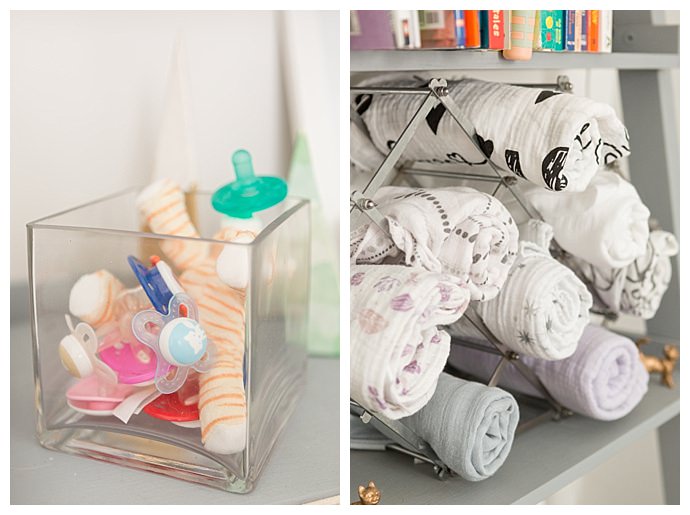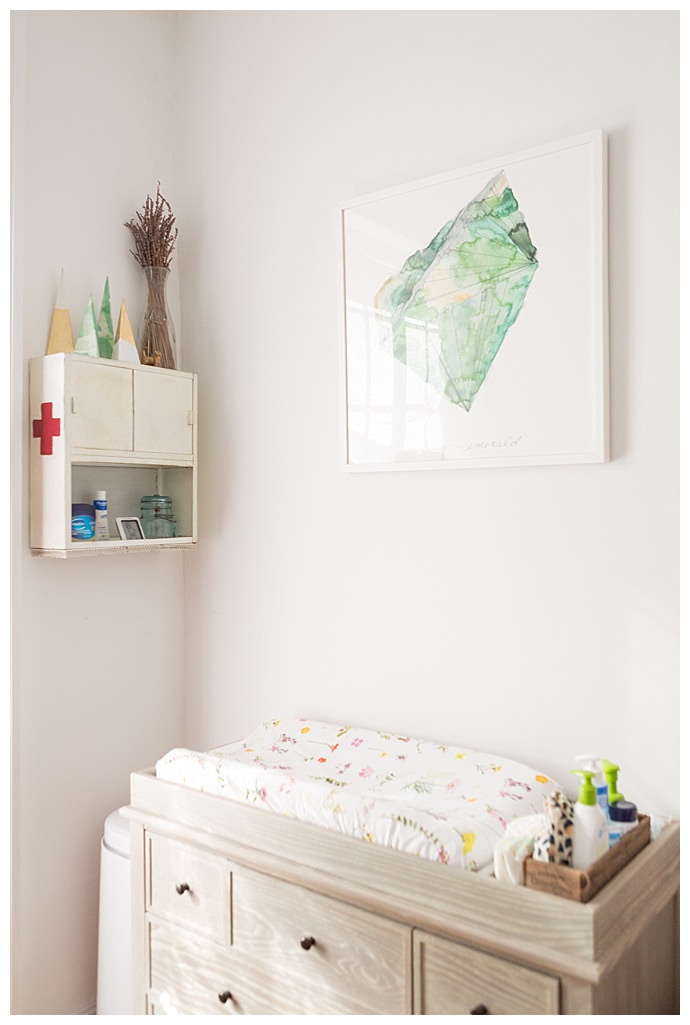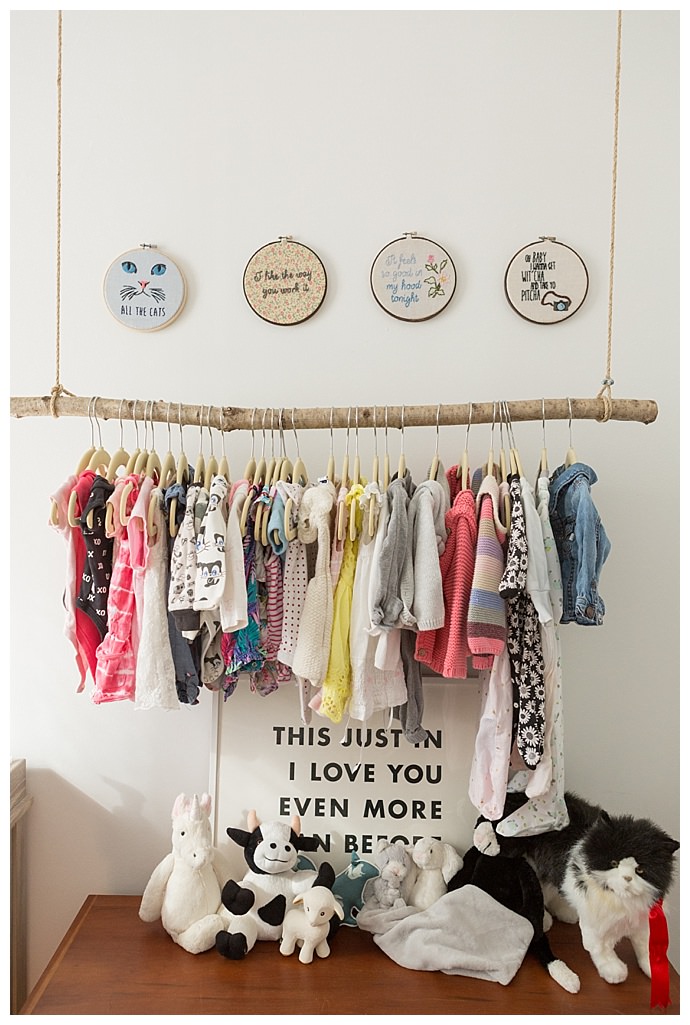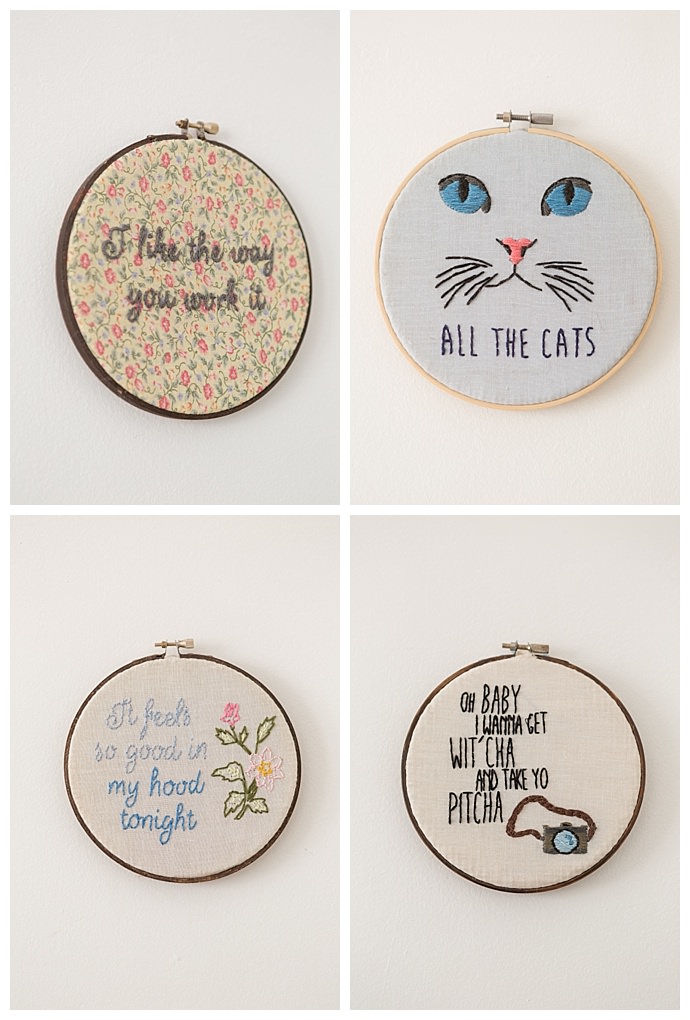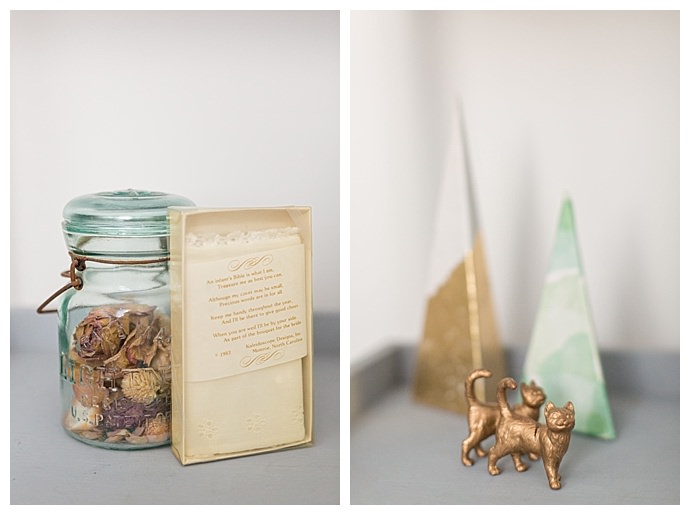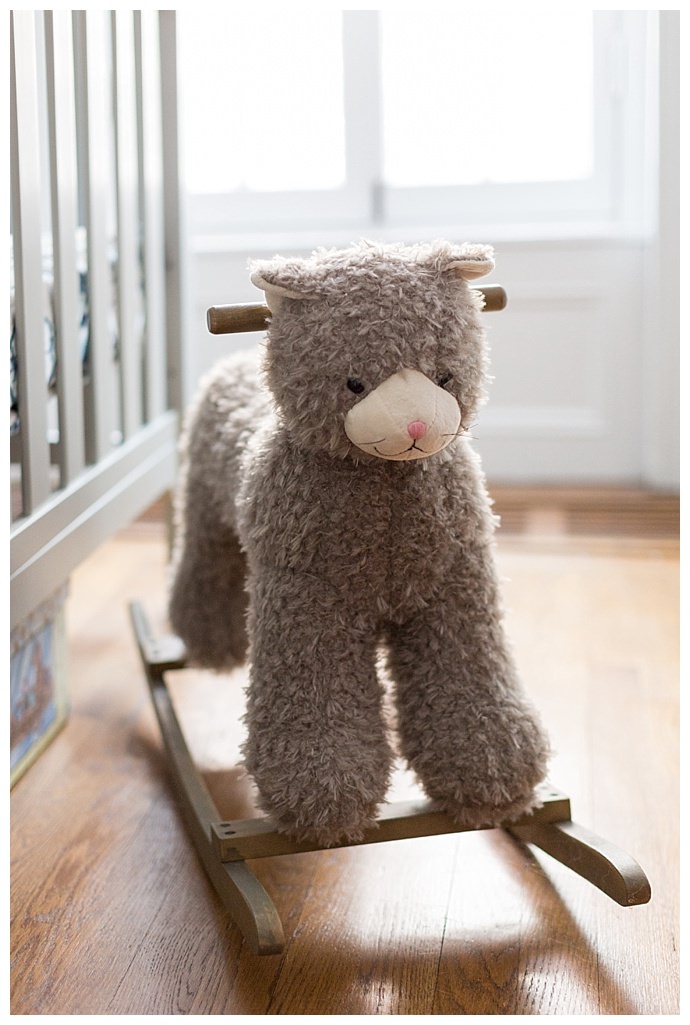 Shop the Nursery

*Editor's Note: This post contains affiliate links. Each time you purchase an item via our affiliate links, Love Inc. is receiving a small percentage of the sale, thus you are helping our small, equality-minded business grow and allowing us to provide more content for YOU! Isn't that just fantastic?
Written by: