Show love to your guests and Mother Nature with eco-friendly wedding favors that are memorable, low-waste, and customizable to your style.
Wedding favors are a great way to show appreciation for your guests—the people showing up for you before, during and after your wedding day. But let's be real, a lot of the time, favors end up getting forgotten on the table, or tossed in the trashcan the next morning, resulting in wasted money, and worst of all more landfill fodder.
With a little creativity, it's possible to show love to Mother Nature and your guests with memorable, low-waste, eco-friendly favors that your guests will be happy to take home.
Some simple guidelines can help you pick out a favor with a smaller carbon footprint. The first is to make sure it's actually a usable item. Ask yourself if this is something people can and will use after your wedding wraps up. Custom neon sunglasses may make for fun pictures the night of, but will your guests really bring them home and use them after?
Secondly, wherever possible source local or make it yourself. Supporting small businesses, cutting down on shipping and packaging costs, and knowing where your ingredients come from all have positive impacts.
Consumable items are a great favor that don't leave a lot of trash behind. Think sweet treats, soaps, drink mixers or other items that guests can eat or use up, and don't require much in terms of wrapping or packing.
Speaking of which, pay attention to the packaging. Instead of using cellophane bags and ribbon, consider butcher paper, reusable fabric squares or even vintage lace handkerchiefs or wallpaper samples collected from thrift stores. Your favors can add a beautiful and memorable touch to your décor. Stenciled burlap, or stamped butcher paper can make a charming, subtle impact. Or take the extra step to select something that does not need to be wrapped up at all.
Ideas We Love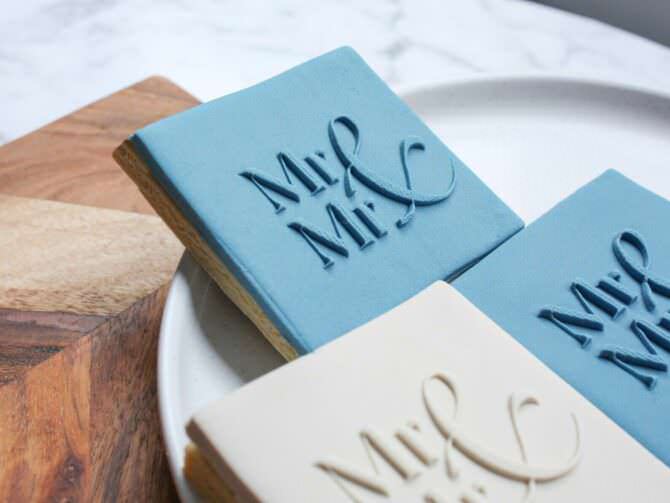 Sweet Treats
Honestly, who doesn't love cookies? And who hasn't fallen in bed, exhausted, after dancing for hours at a wedding and wished for a snack? Cookies make a delicious, customizable, consumable gift with endless options. Touch base with a local baker for a novelty cookie, or bake and freeze ahead of time with the best baker in your family. Dress them up by wrapping in pretty paper snack bags with a stamp, or even put that old box of CD envelopes to good use at last! A small selection of truffles, chocolates, or a cupcake to go can all send your guests home with a smile.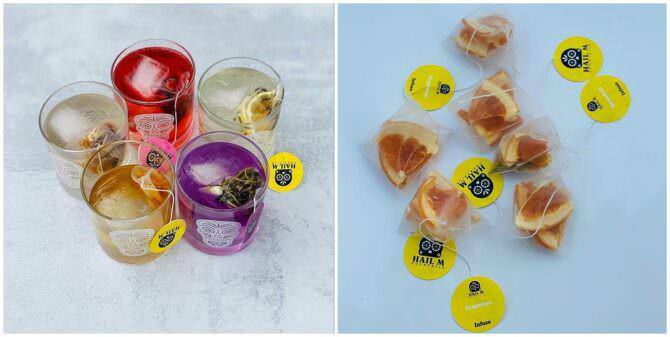 Drink Infusions
Inspire your guests to enjoy an amazing drink while going through the pictures on their phones from an amazing night! Send them home with drink infusions and instructions for mixers. The internet is full of recipes for drink infusions—herbs, dried fruit, and spices can all be assembled ahead of time, with a paper instruction for drink ideas. Or, check out these adorable cocktail infusions to toss in with a favorite beverage, just like using a teabag.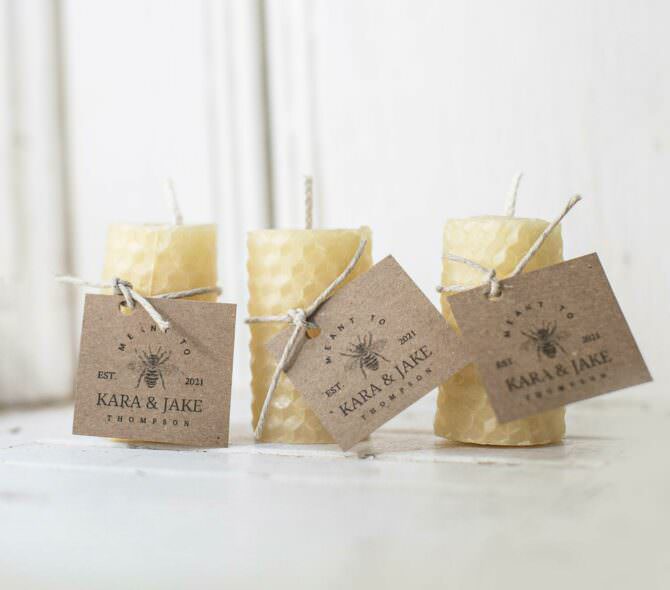 Beeswax Candles
There are so many reasons to love beeswax candles—they purify the air, burn cleaner, are less processed, and 100% biodegradable. They will look lovely on your tables too, with so many styles to chose from. While simple votives are lovely, and honeycombs are sweet, we love the look of these floral inspired candles.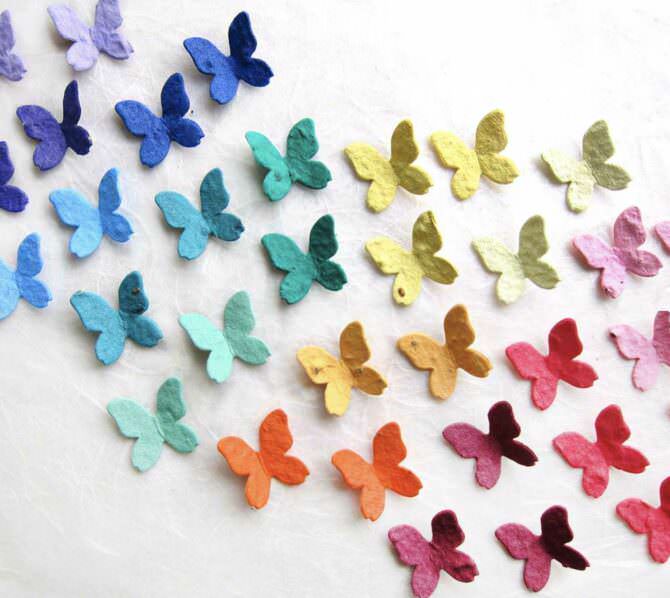 Pollinator Presents
Speaking of bees, help out pollinator friends out and give each of your guests a seed card—recycled paper with flower seeds inside. All your guest has to do is toss it in the ground after the reception and flowers will grow. There are countless beautiful options including whimsical butterflies, and these stunning cards which would allow you to write a small note of thanks for your guests. While many guests travel for weddings, be sure to try for seeds that would be native plants for the majority of people.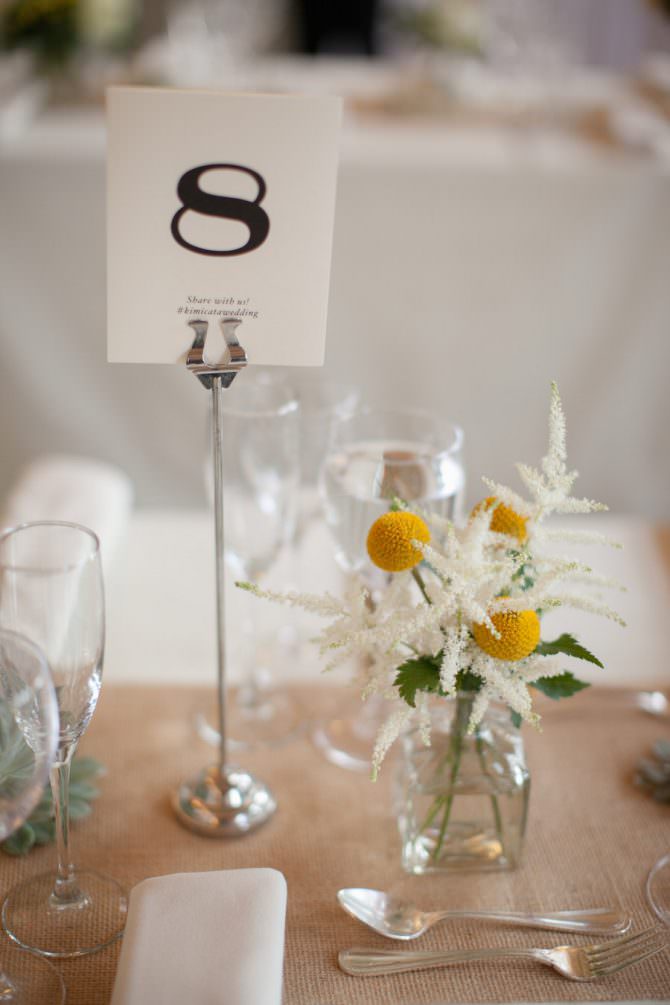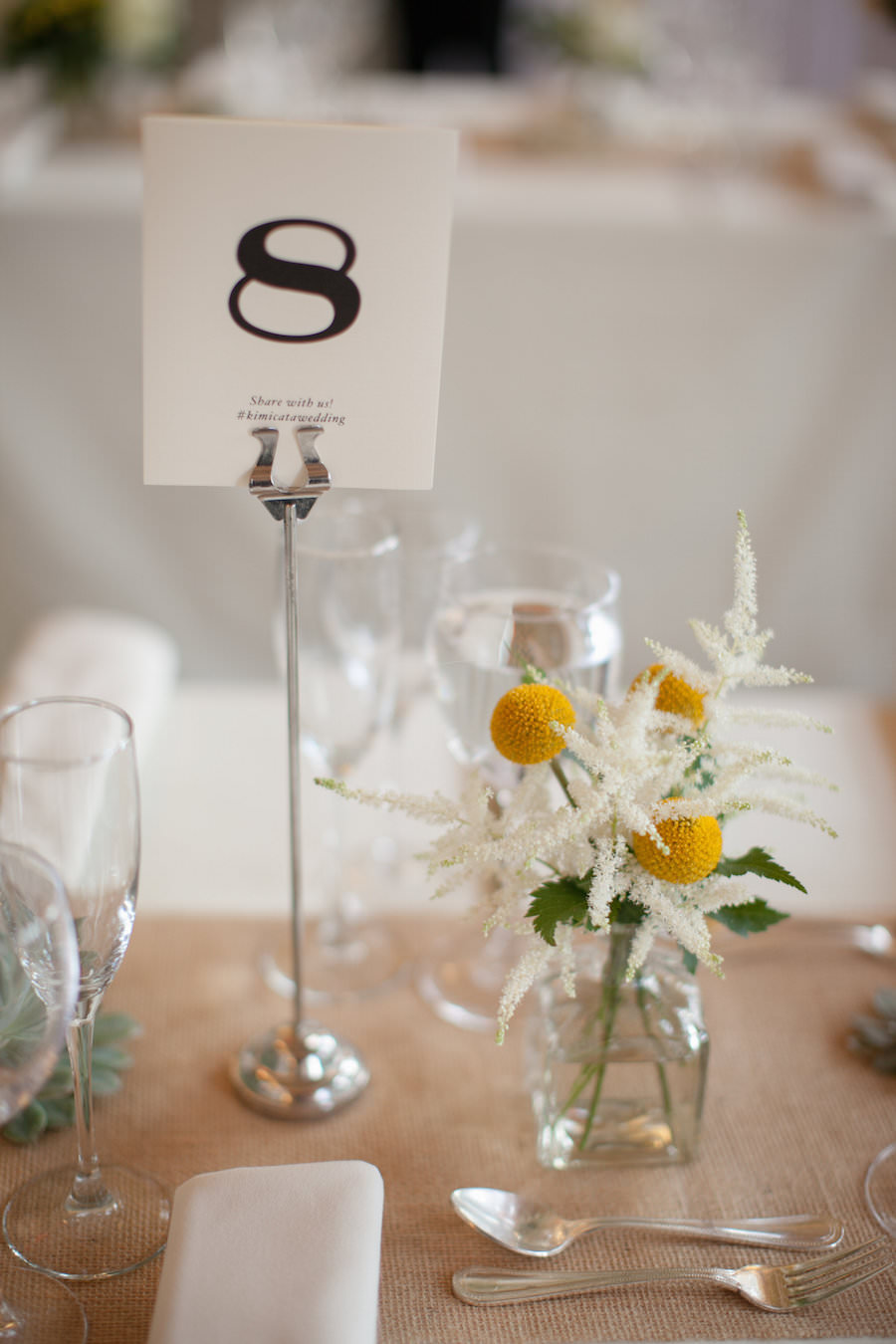 Bud Vases
One of the best ways to help Mother Nature is to repurpose what we already have. Start scouring your local thrift and vintage stores early for an eclectic yet coordinating collection of budvases that will look lovely with a simple flower at each place setting. Or use twine to tie on a name and table number, and put a small flower in each one. Your guests can enjoy this low-cost memento from your wedding long after the day is done.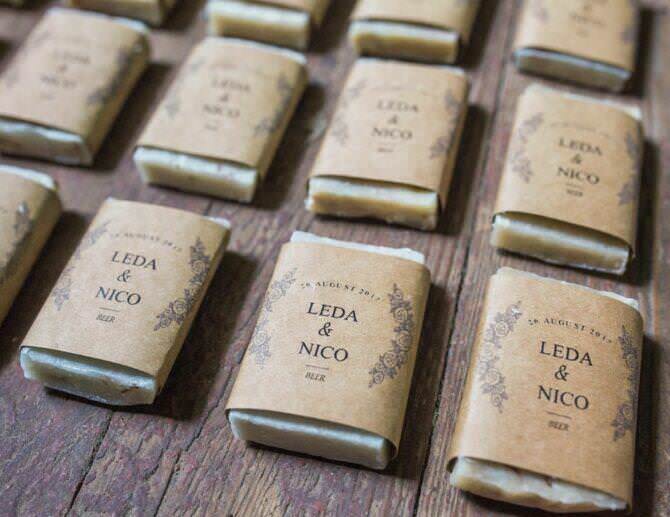 Feel Refreshed
The morning after a wedding can be a rough one for guests, help them shake the cobwebs off by giving them a favor to refresh and reinvigorate. Shower steamers are pretty, usable, and would feel great after a late night. A fragrant, botanical soap also makes an awesome gift people will actually use. Local soap companies often make plant-based, sustainable soaps and are happy to work on custom orders. You can also look online for handmade soaps with ecofriendly, customized wrapping.
Written by Erin Sernoffsky | Cover Photo by Leila Brewster from Christine and Spencer's Rustic Berkshires Wedding
Editor's note: Some of these links are affiliate-based, which means we earn a small commission when you purchase from these links (and helps our small business keep providing free equality-minded® wedding content to you!)