When Brittany and Alex learned they were pregnant, they knew this time around was going to be different. "We miscarried our first pregnancy back in September, and that event has played a huge role in shaping our approach to this pregnancy," Brittany says. "In the beginning, there was definitely trepidation, a hesitancy to get our hopes up for this one. But the further we got into this pregnancy, the more and more we clung to our gratitude, meditated on positivity and wanted to thoroughly celebrate his life that has already brought our own so much richness before he's even arrived."
The parents-to-be are the dynamic duo behind Sculpted Films, their Michigan-based videography, photography and floral company that specializes in weddings. "Our bread and butter is based around capturing the events that bring people together in life, so we wanted to take advantage of the opportunity to throw a party for everyone by planning a non-traditional baby celebration instead of your traditional shower with only women and awkward baby shower games," Brittany says. "It was the perfect gateway into parenthood for us." We absolutely adore this modern baby celebration, captured by one of their second shooters at Sculpted Films, who beautifully documented Brittany and Alex's joy-filled day with friends and family before sneaking away for some sweet moments during a quick maternity shoot.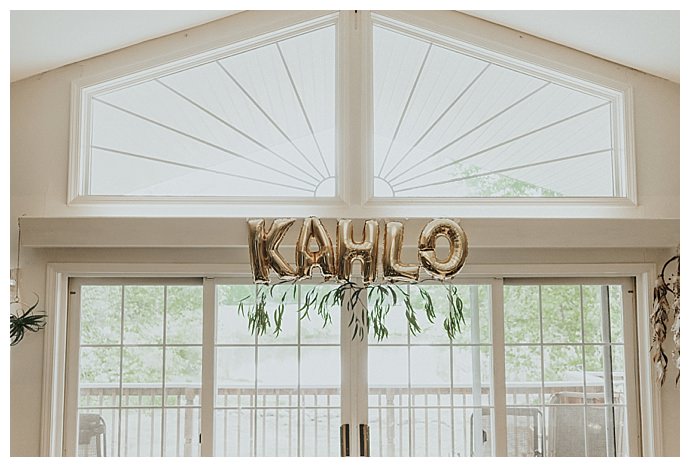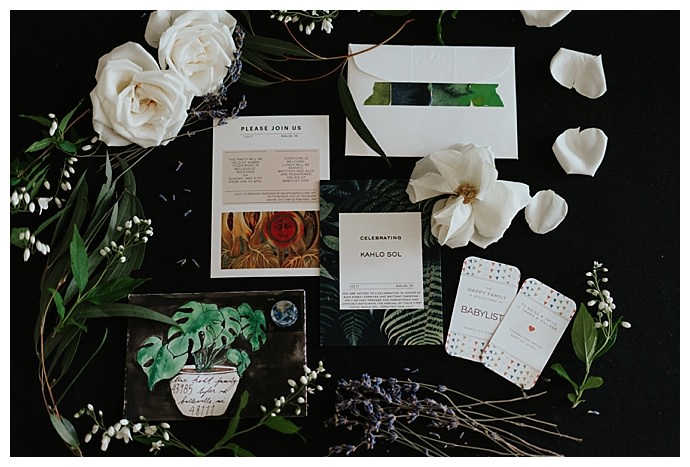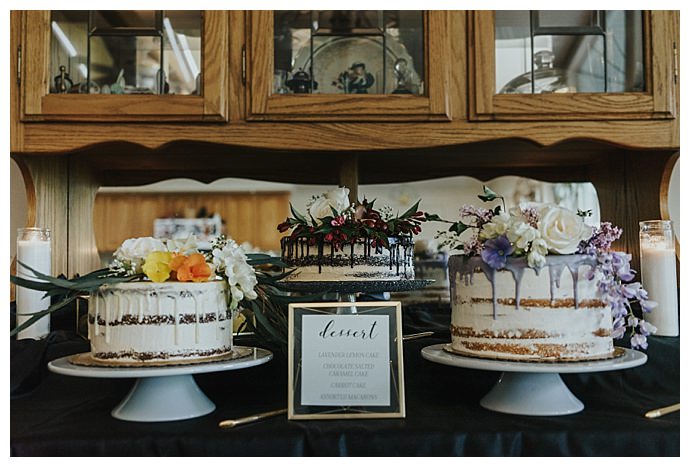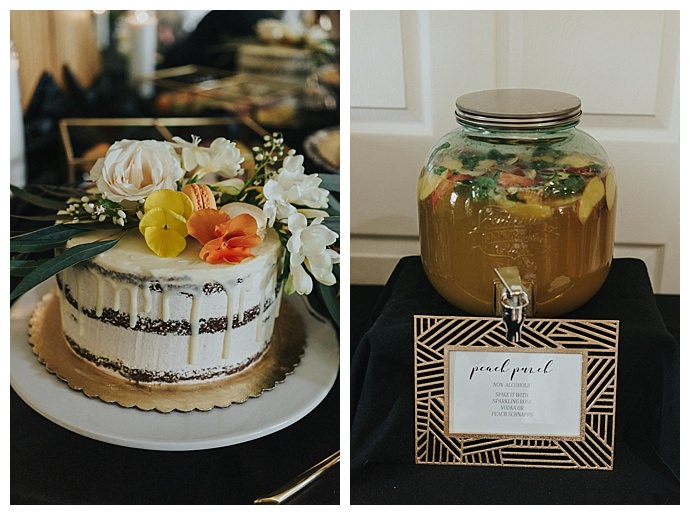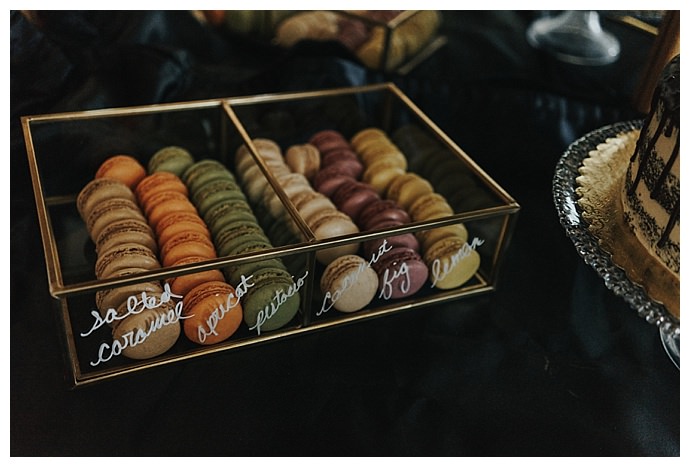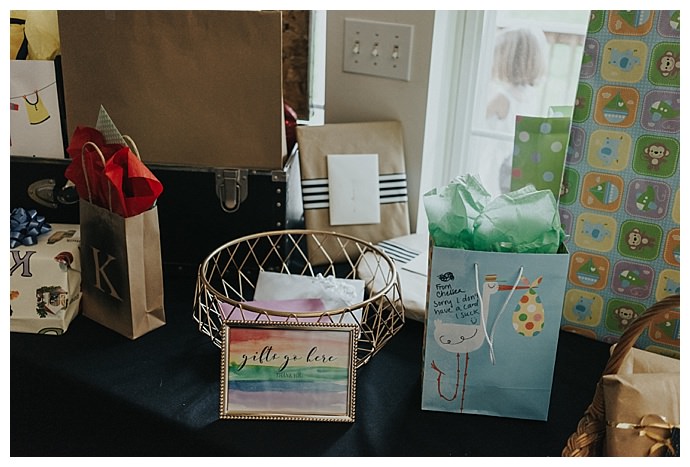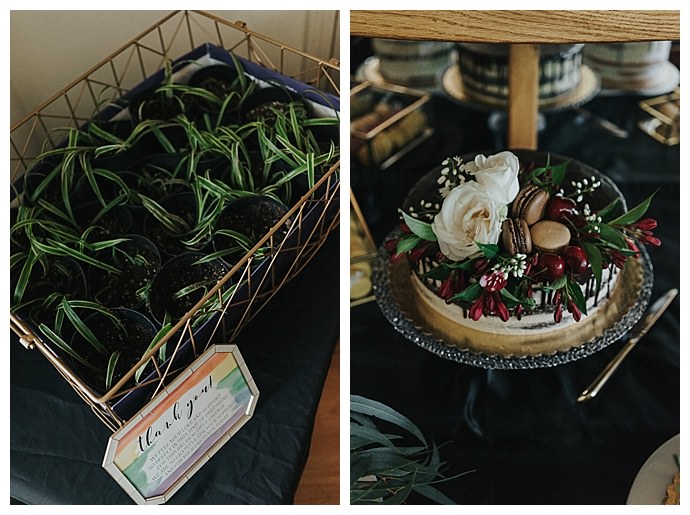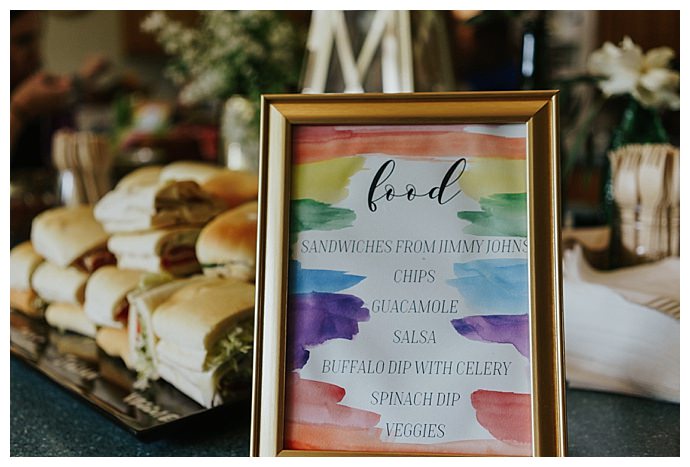 A baby born after a miscarriage is often called a rainbow baby, signifying the beauty that follows a dark storm, and Brittany and Alex wanted to pay tribute to their little one by incorporating rainbow touches into the decor for the shower. They used watercolor to paint rainbows on the signs that labeled the gift table, the delicious food spread and the favor table, where Brittany and Alex sent their guests home with spider plants from their own garden. "It seemed fitting to thank our guests by sending them off with a little reminder of Kahlo that will grow as he does," Brittany says. The dessert display also followed the rainbow motif, with three decadent drip cakes adorned with vibrant flowers and a colorful display of macarons in apricot, fig and salted caramel flavors.
Delicate greenery hung from the five gold balloons that spelled out their little one's name: Kahlo, a name that came to Brittany while she was lying awake one night, battling pregnancy-induced insomnia. "Since it hit me out of nowhere in a moment of quiet, without me searching for it, I like to think that he told me what his name is, and I was just present enough in that moment to listen," Brittany says. "I nudged Alex awake to see what he thought of it, and it wasn't long that we were both in agreement on what our babe's name would be: Kahlo Sol." In search of a name that would honor his Mexican heritage, Kahlo was a perfect fit, paying homage to Frida Kahlo, an icon in Mexican culture known for her progressive feminism, her work as an activist and her unique artistry and individuality. "And Sol is Spanish for sun, so that's his middle name because he is already our little ray of sunshine," Brittany says. "I believe that names have powerful implications for who we become, and his name means so much to us, so that's why it was the front and center focal point of our decor."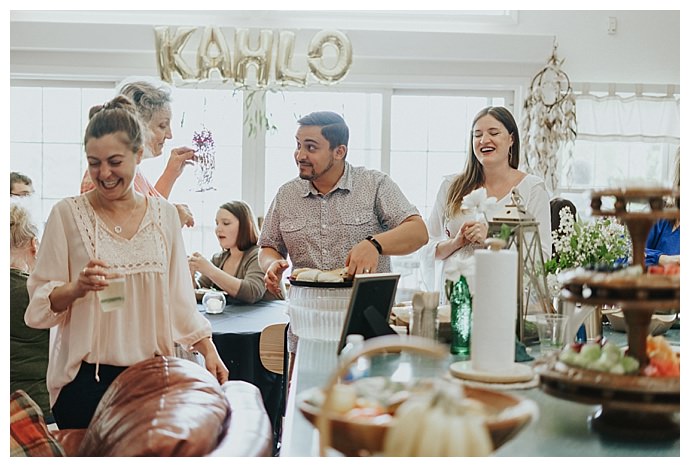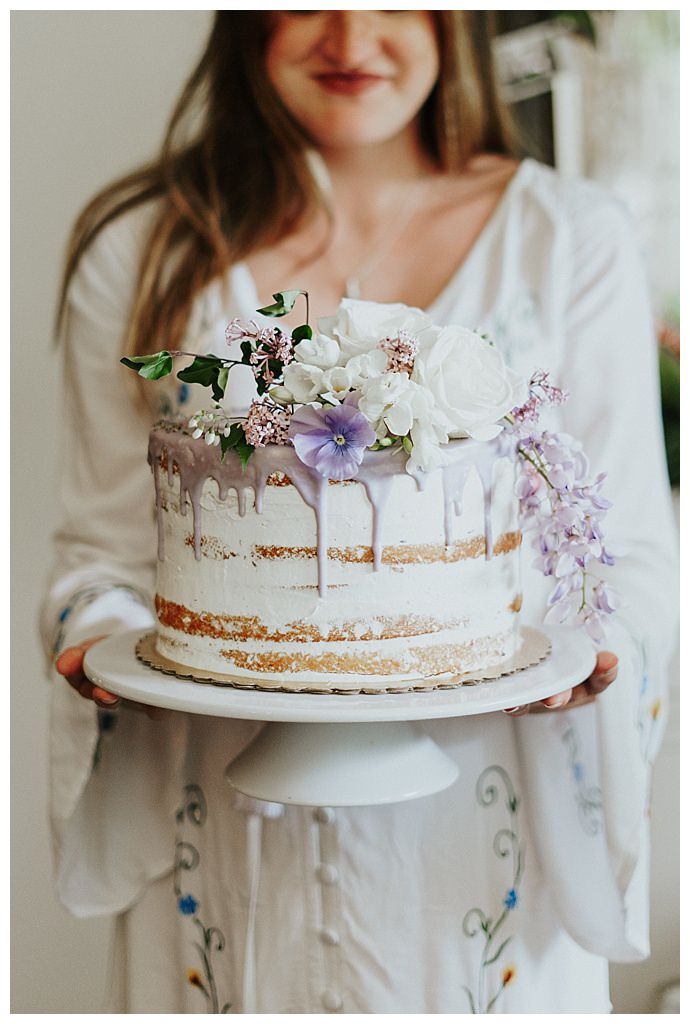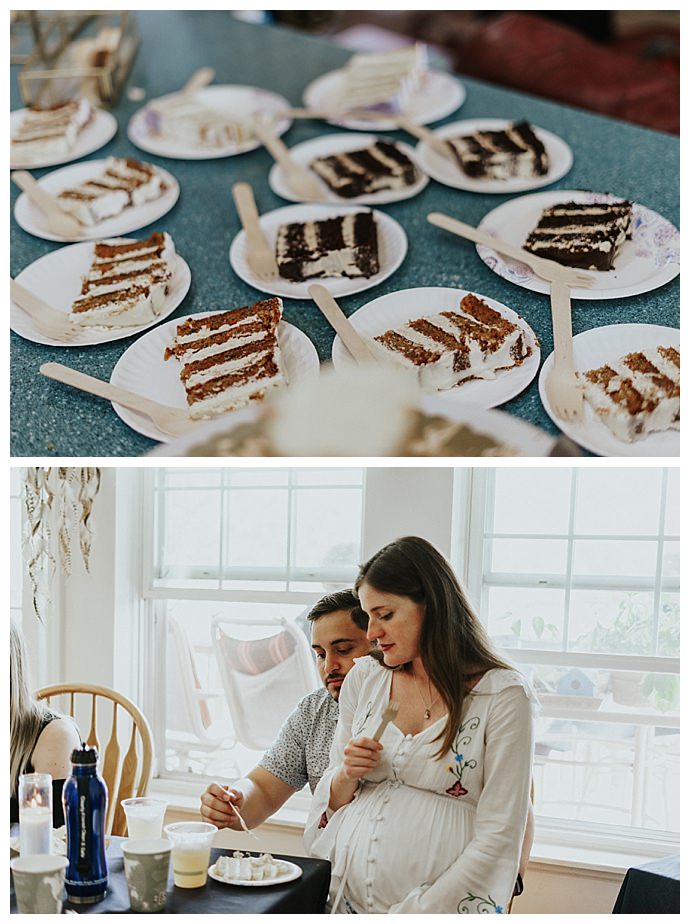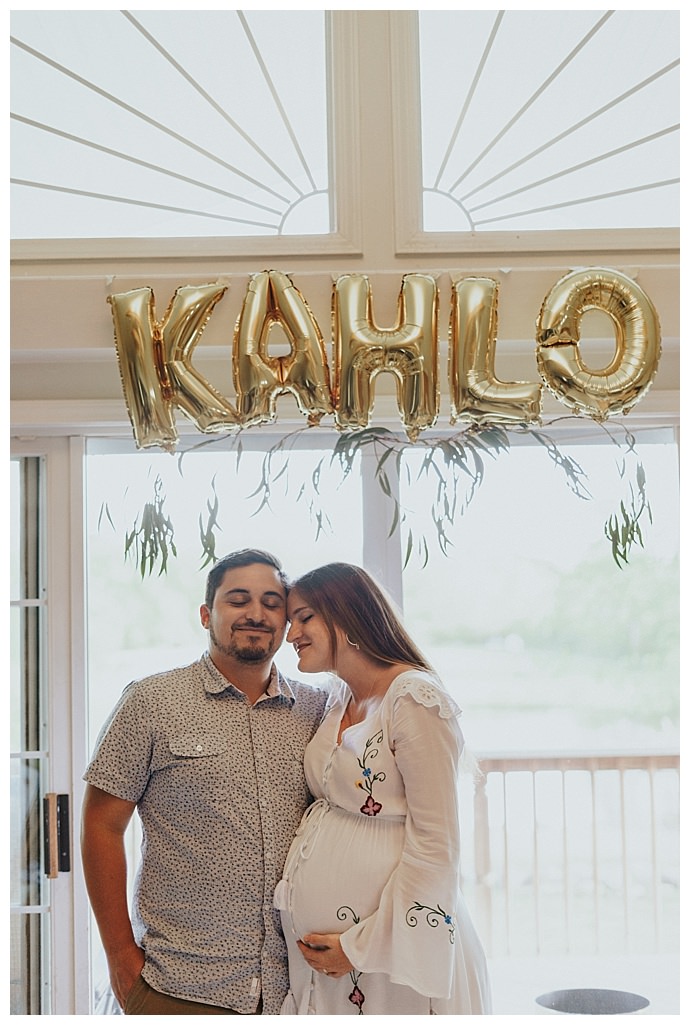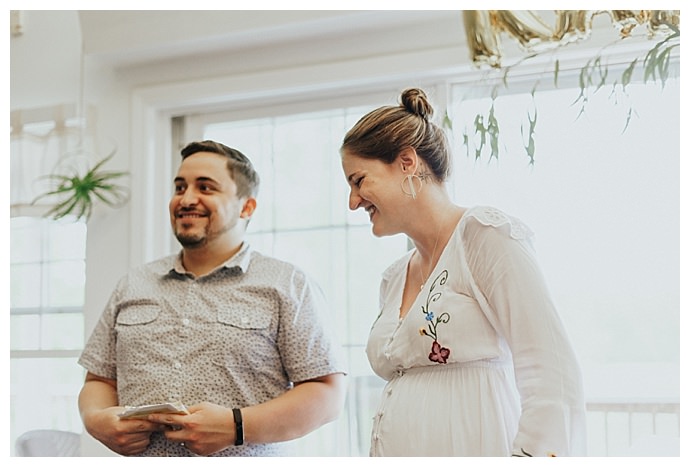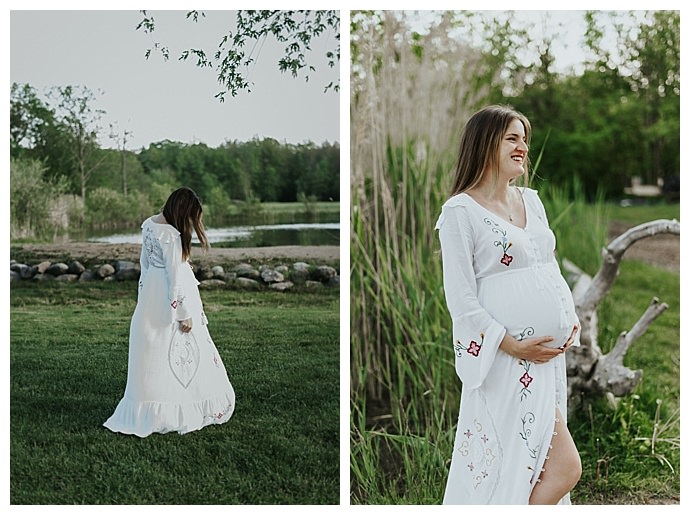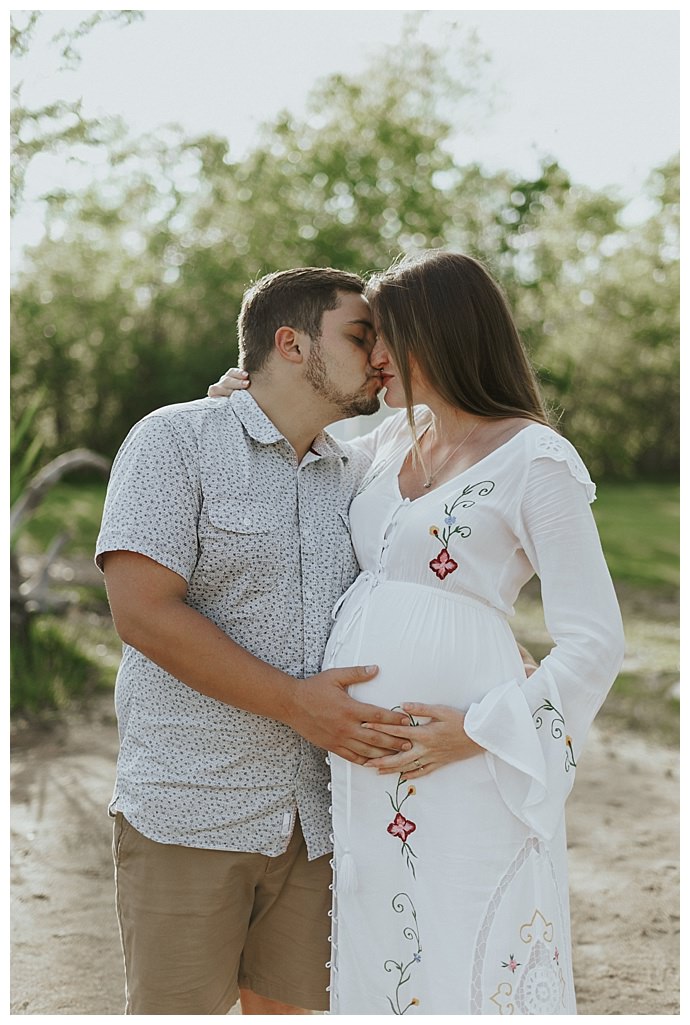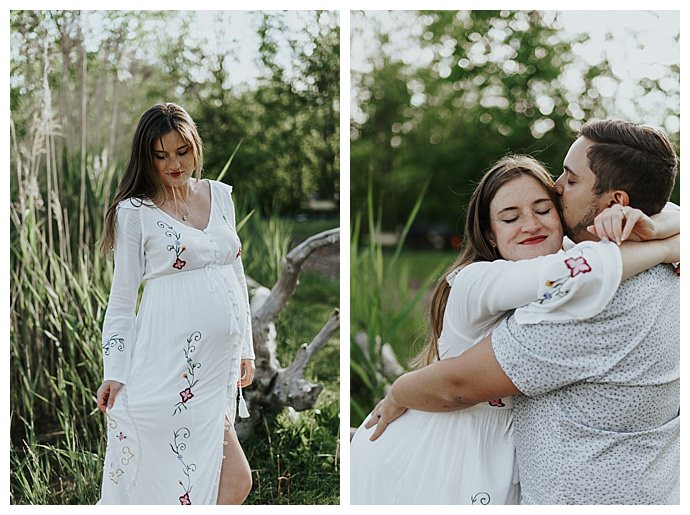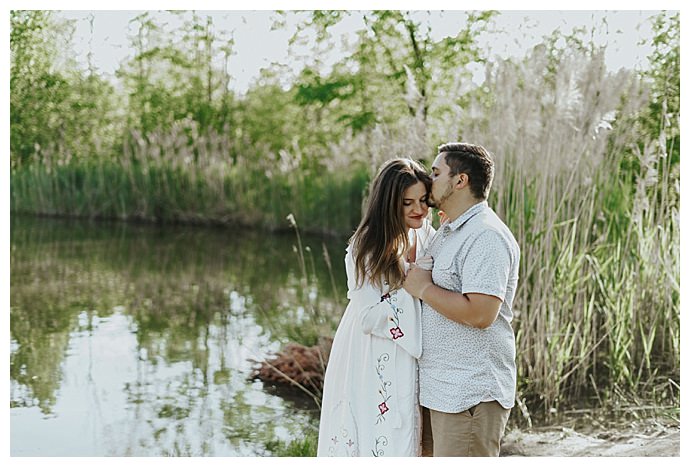 Team of Talents
Photography, Event & Floral Design: Sculpted Films
Stationery: Moo
Invitation Envelops: Naomi Bulger
Cake Design: Amalia Bakery Detroit
Maternity Dress: Fillyboo Maternity
Registry: Babylist