At age four, Violet had outgrown her nursery and her parents knew that she needed a space that could sleep, play and grow into. "And it had to be on a budget," her mom adds.
"We wanted the space to feel playful and bright and not too girly, but it had to reflect Violet's personality. She loves animals so we included animals anywhere we could!"
Sanabria & Co. designed a space that is both kid- and parent-approved complete with a cozy canopied nook for reading and lots of shelving and baskets to keep toys organized. Whimsical details like the animal heads and polka dots on the wall keep it stylish while still being age-appropriate.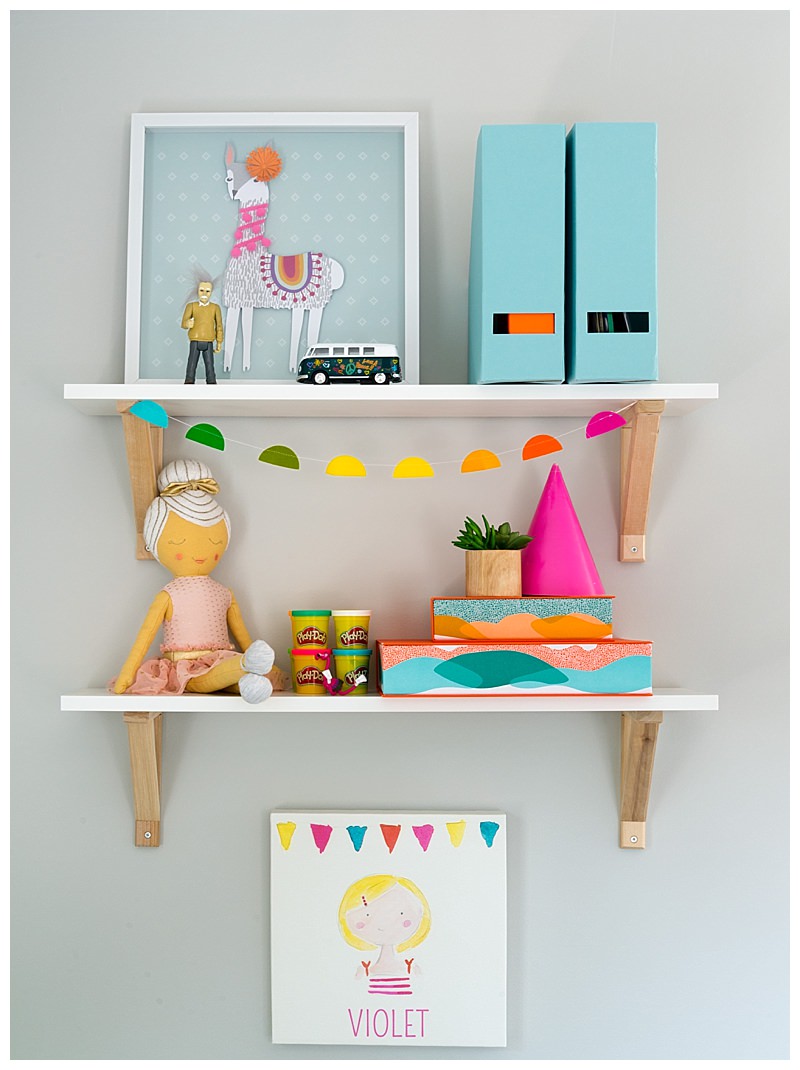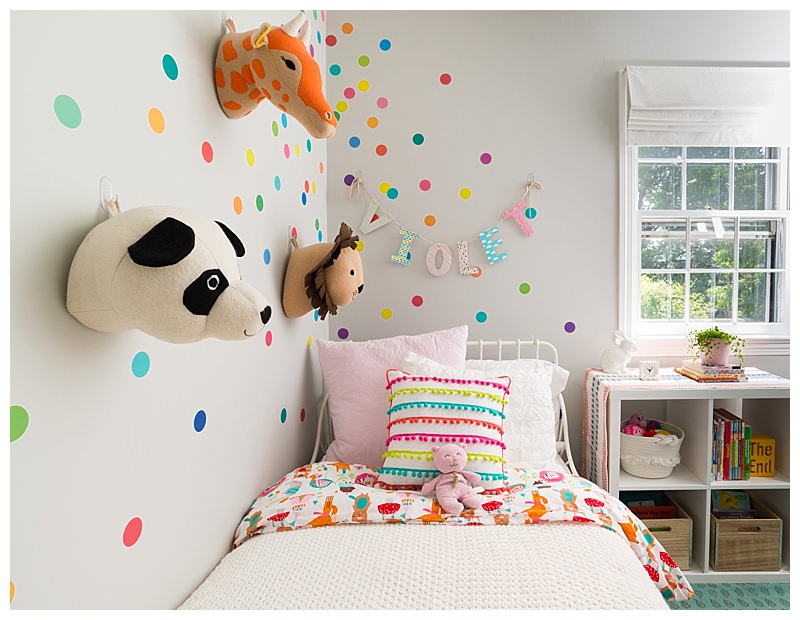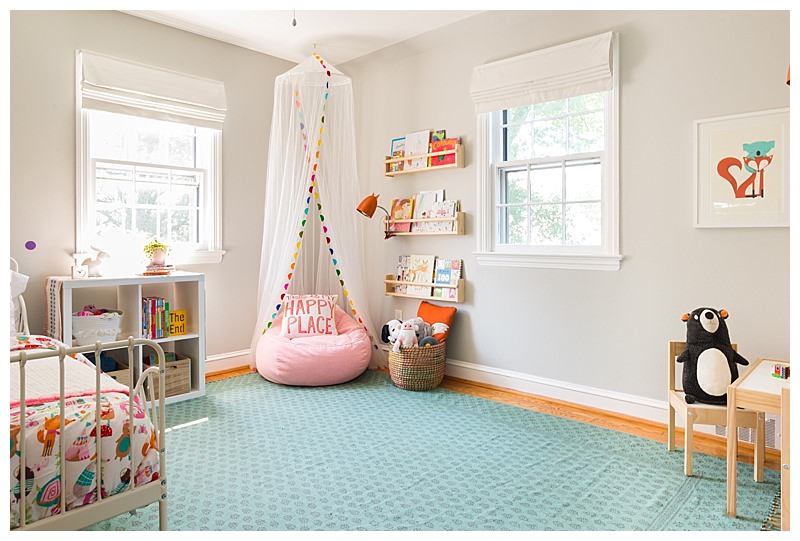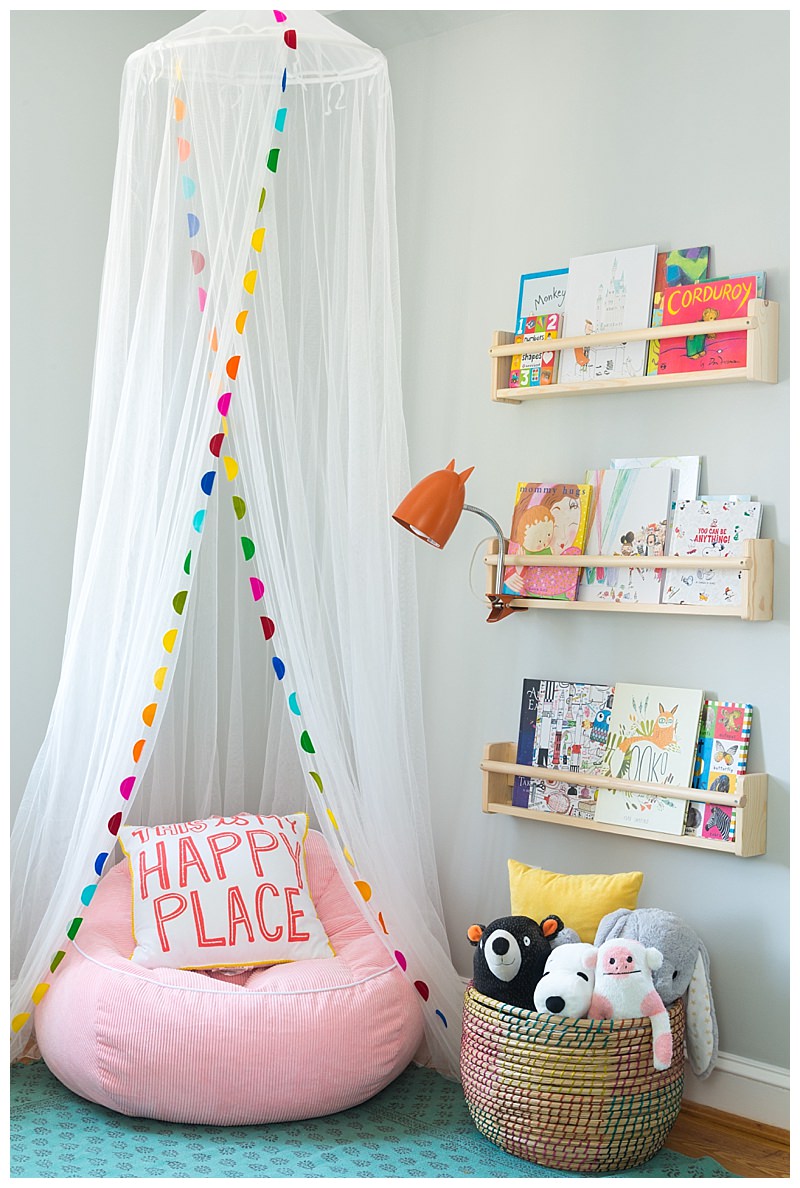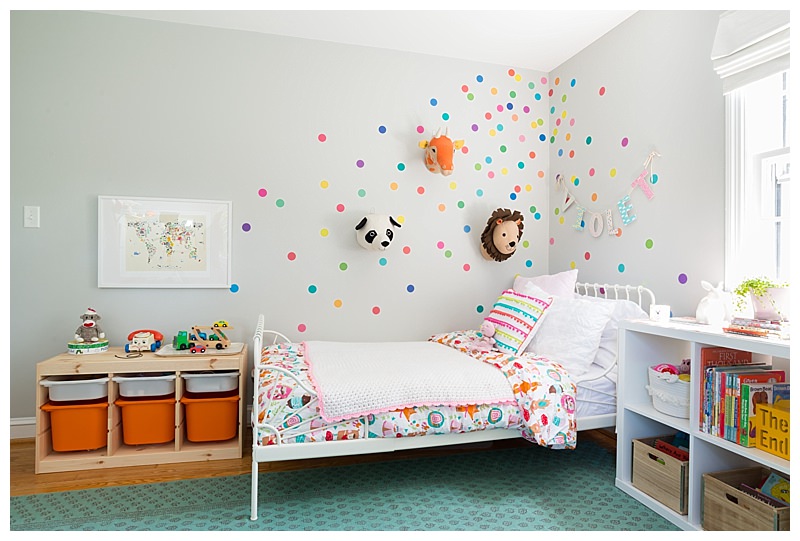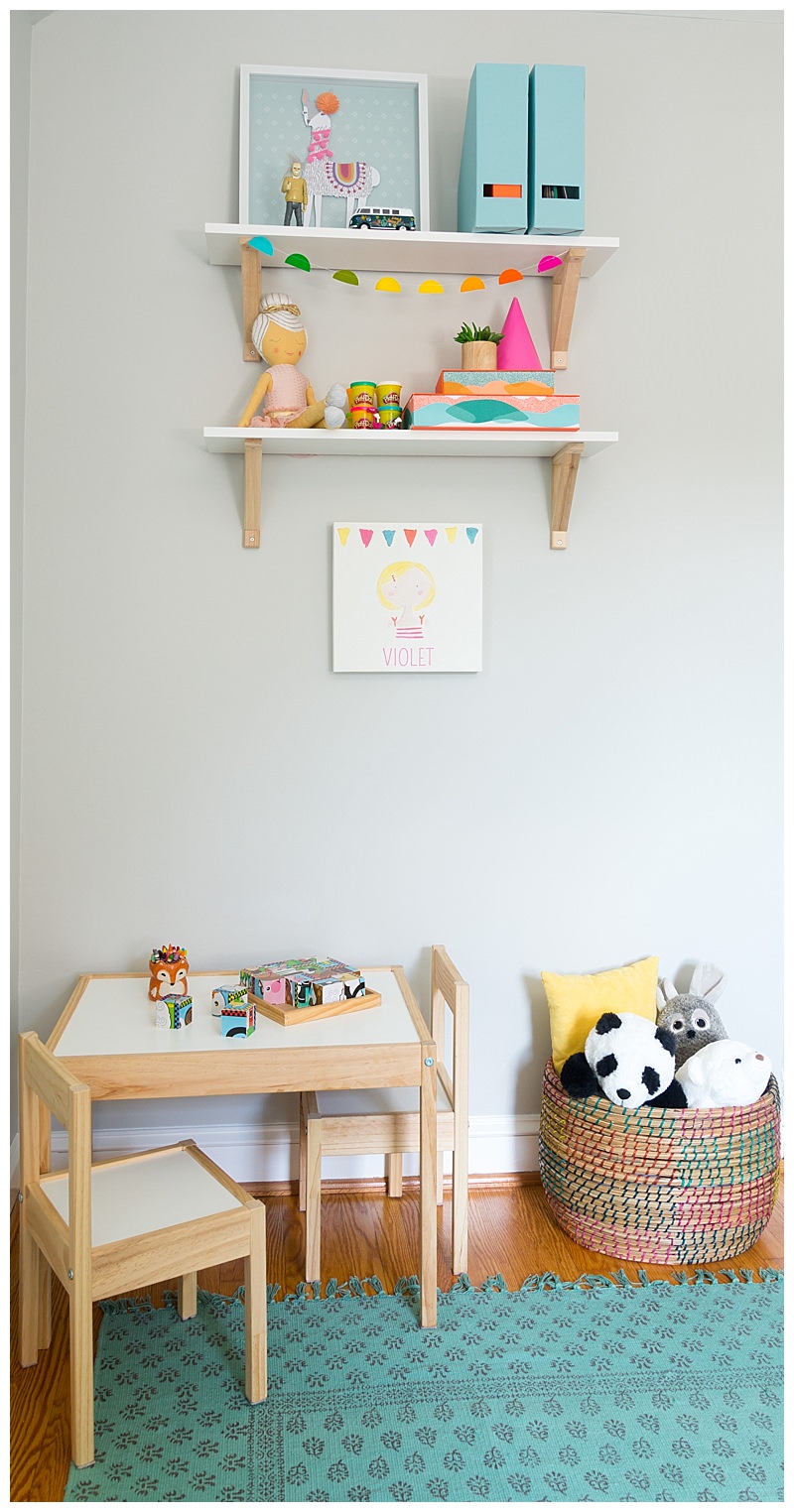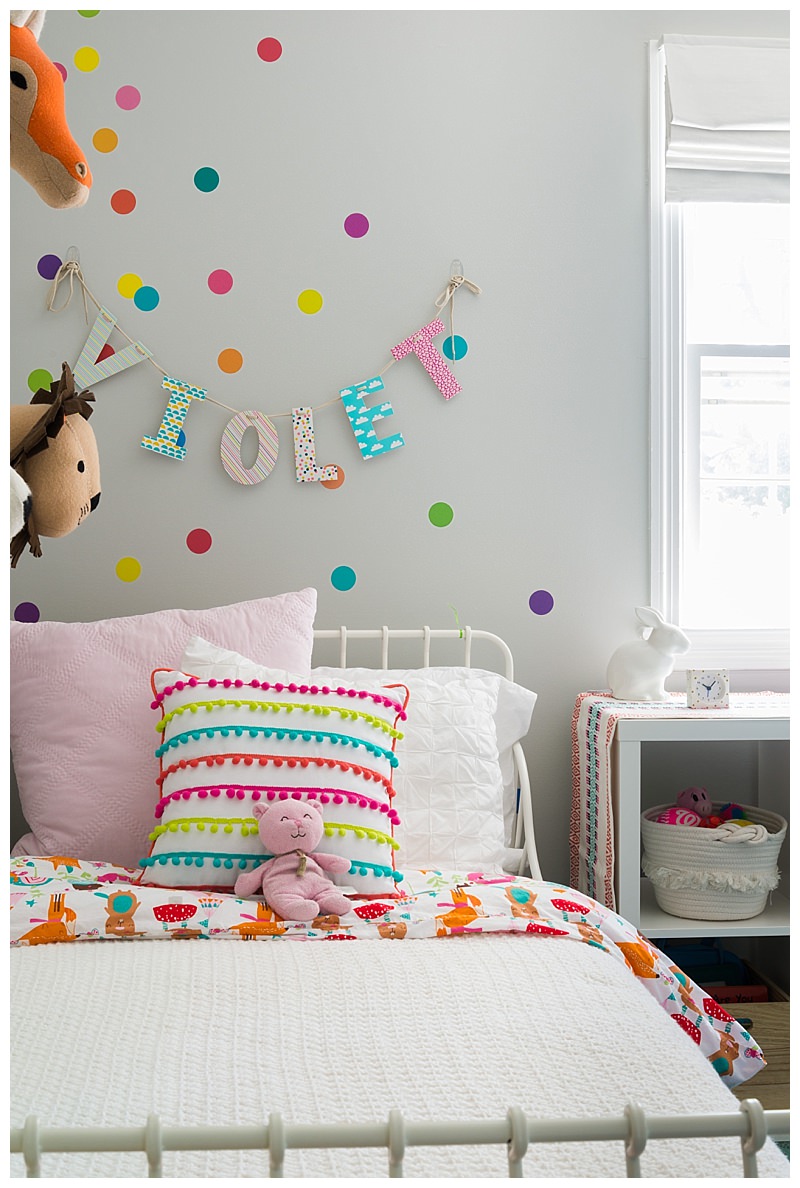 *Editor's Note: This post contains affiliate links. Each time you purchase an item via our affiliate links, Love Inc. is receiving a small percentage of the sale, thus you are helping our small, EQUALITY-MINDED™ business grow and allowing us to provide more content for YOU! Isn't that just fantastic?