Of all the ways to dress a wedding party, the mix and match look is among our faves and not just because it's held its position as one of the top wedding trends over the past few years. Whether by mixing colors and matching styles or through corresponding colors and varying styles, not only does a mismatched wedding party allow its members to wear something that is more aligned with their individual style, but it also adds a layer of depth to what would otherwise be an analogous group. The mix and match approach is most commonly seen in bridesmaids dresses, but as today's blog proves, the notorious trend is applicable to suits, too! Just like flowers can be masculine, so can quirky fashion choices. So if you're on the hunt for some dapper style inspiration for your wedding day, check out these eight wedding parties who absolutely nailed the mismatched trend.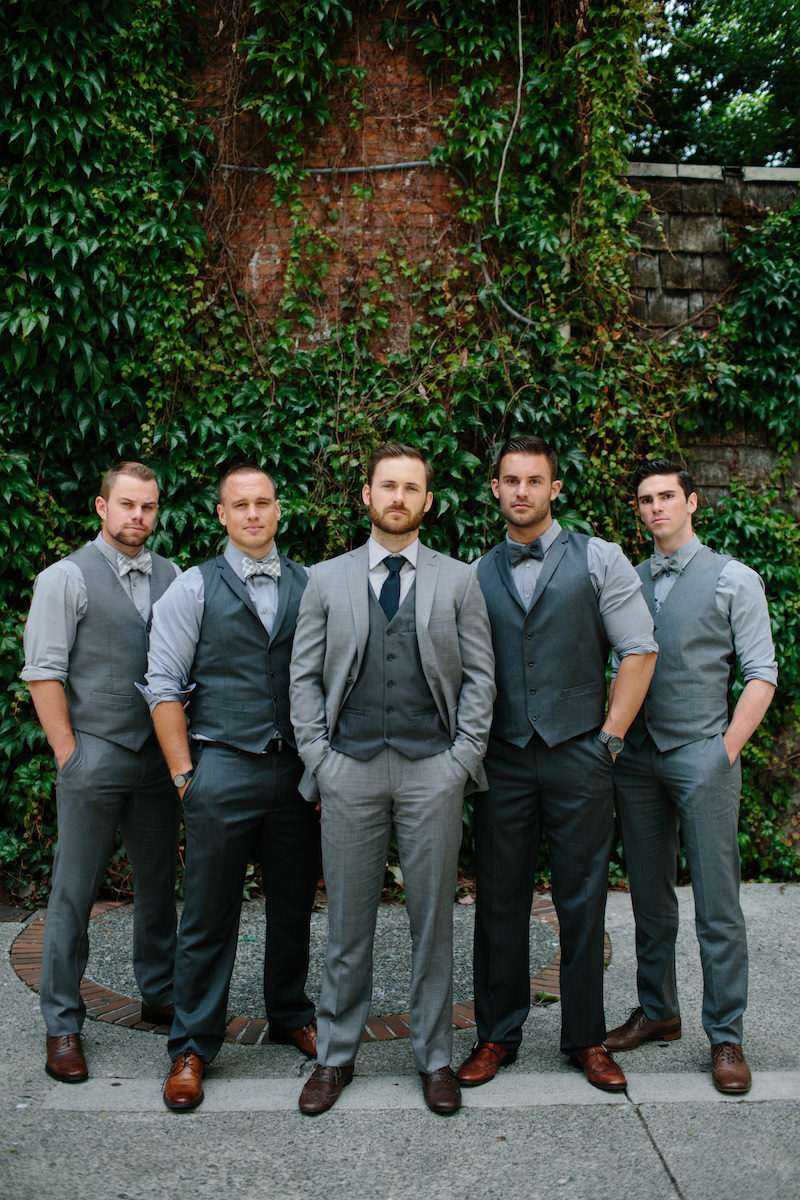 This dapper wedding party proves the mismatched look is suitable for more than casual affairs. Clad in hues of gray, two styles of vests and corresponding bow ties, this wedding party look is one of our favorites. | photo by Berkley Vopnfjord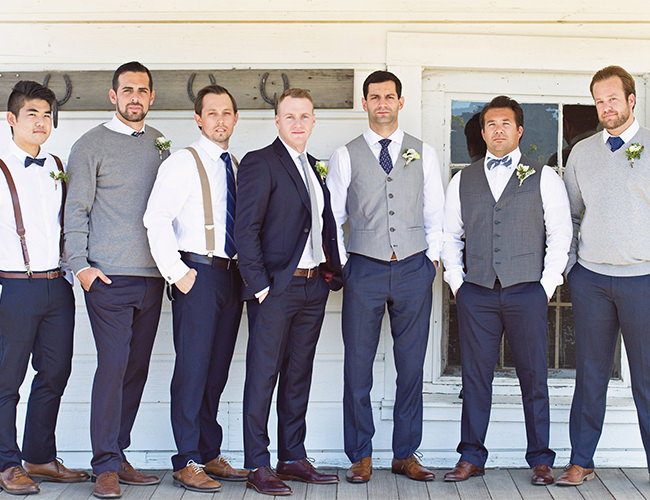 Navy hues and shades of gray go a long way for this wedding party. With bow ties, vests, suspenders, sweaters and and a jacket for the groom, each groomsman's individual style blends into one cohesive look when lined up together. | photo by Katelin Wallace Photography | via Inspired by This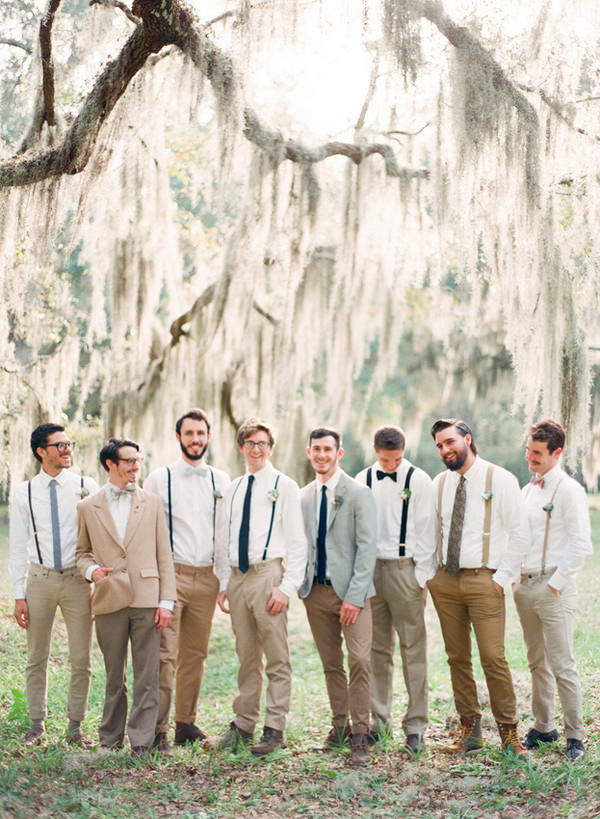 We can't suspend our love for these suspender-clad groomsmen. For a rustic wedding in St. Augustine, Florida, this group of fellows looked blissful wearing varying shades of neutral-colored pants and navy accessories. | photo by Shipra Panosian | via Ruffled Blog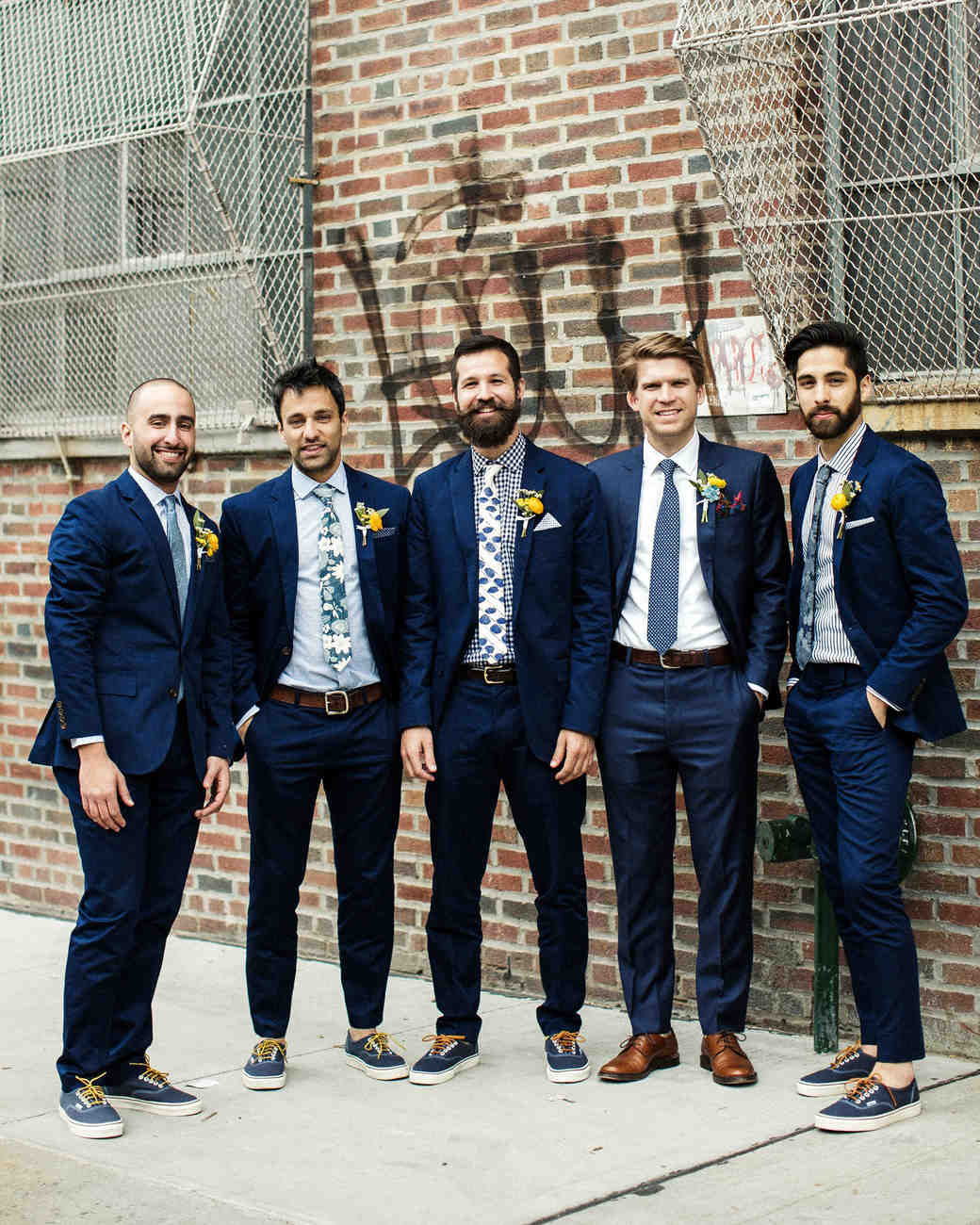 We love the casual yet polished look of this wedding party from a Brooklyn wedding. With only subtle differences in their shirts and ties, this dapper bunch wearing J.Crew is mismatched in the best way. | photo by Samm Blake | via Martha Stewart Weddings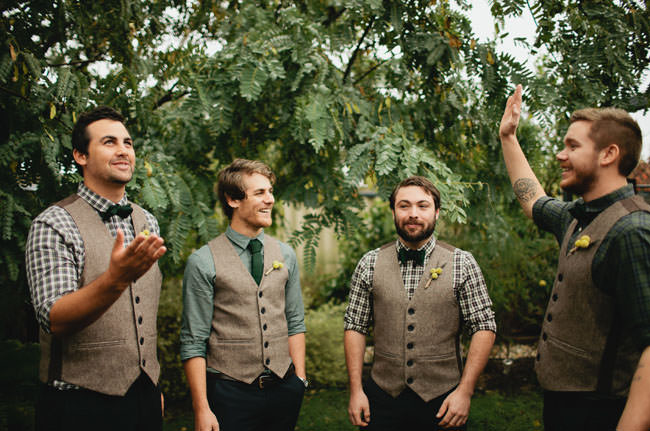 Plaid shirts and tweed vests were on the style menu for this wedding party. We love that the groom is set apart from the groomsmen in a solid shirt and tie instead of a bow tie! | photo by Tim Coulson | via Green Wedding Shoes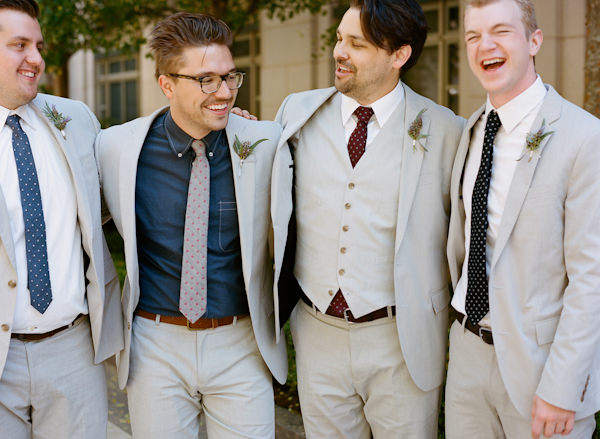 A brunch soirée in Nashville was the perfect occasion for these stylish light gray suits paired with patterned neckties. | photo by Austin Gros | via Snippet & Ink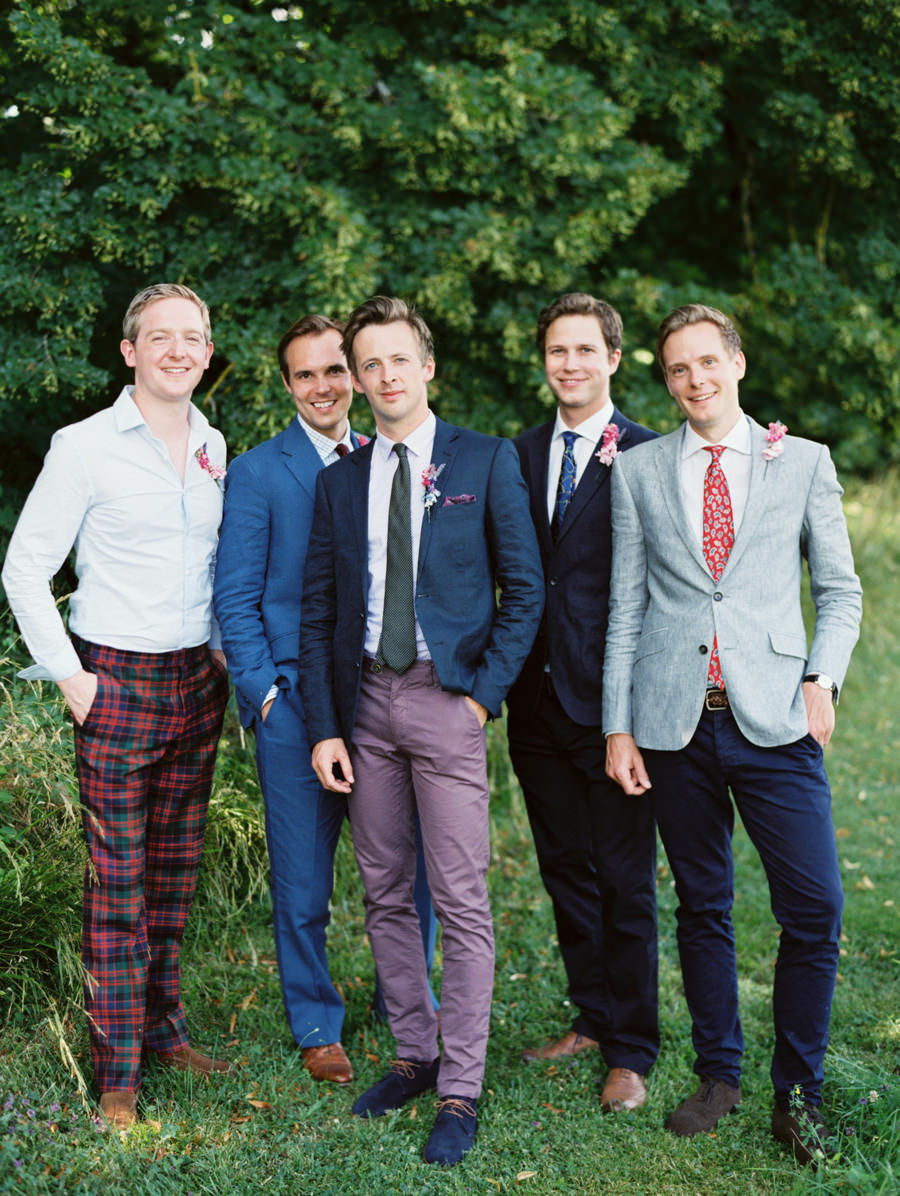 We love this eclectic group who dressed the part for a romantic wedding at a chateau in France. But it's the groom wearing purple pants and velvet shoes that's really stolen our hearts.| photo by Erich McVey | via Style Me Pretty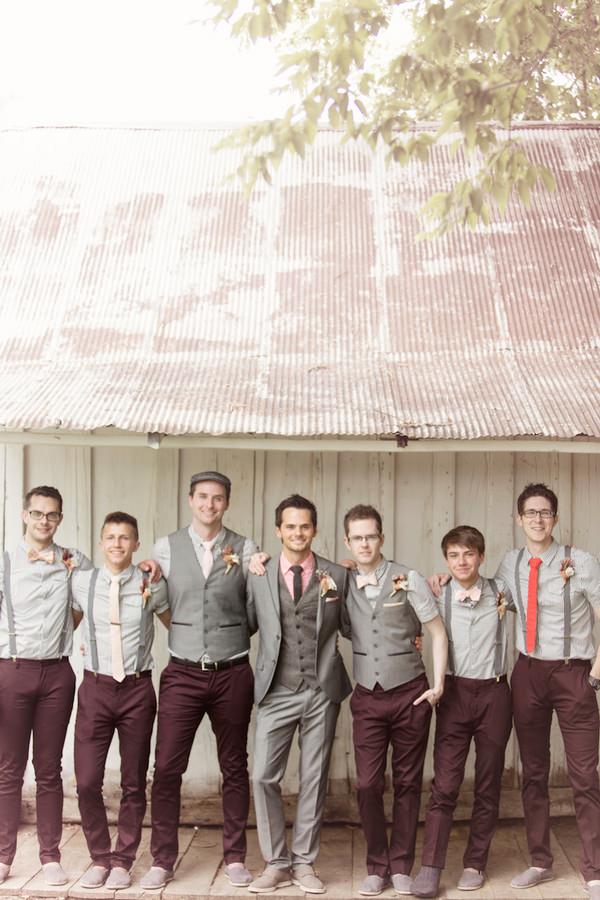 This stylish combination of burgundy and gray was perfect for a DIY barn wedding in Michigan. | photo by Glass Jar Photography | via The Wedding Community Blog
*Editor's Note: This post contains affiliate links. Each time you purchase an item via our affiliate links, Love Inc. is receiving a small percentage of the sale, thus you are helping our small, equality-minded business grow and allowing us to provide more content for YOU! Isn't that just fantastic?