There's something so romantic about two people declaring their love for each other surrounded by Tennessee's majestic mountains with the sounds of wildlife and nature hanging in the air as they exchange vows. For Ryan and Jason, that intimate setting for their wedding was exactly what they had in mind. 
"Making the decision to elope was one of the greatest challenges we faced," Jason and Ryan say. "We are very close to and have the support of our family and friends, but at the same time, we wanted the day to be about us without the hustle and bustle of a wedding. Looking back, we wouldn't have done it any other way!" Captured by Erin Morrison Photography, Ryan and Jason's Great Smoky Mountains elopement was extra sweet and oh-so stylish.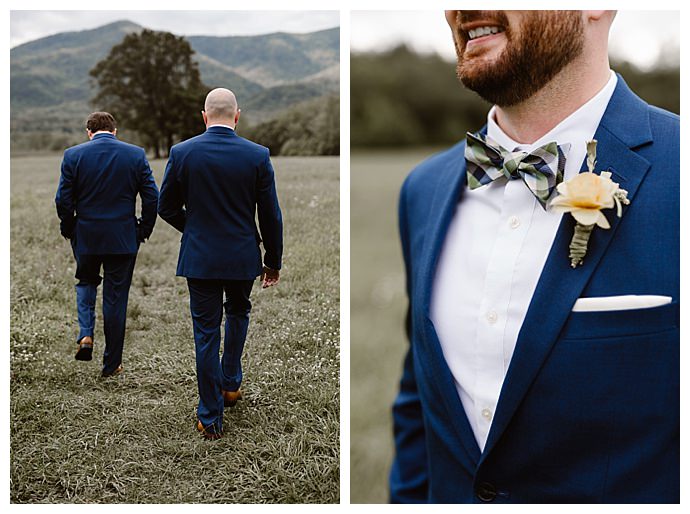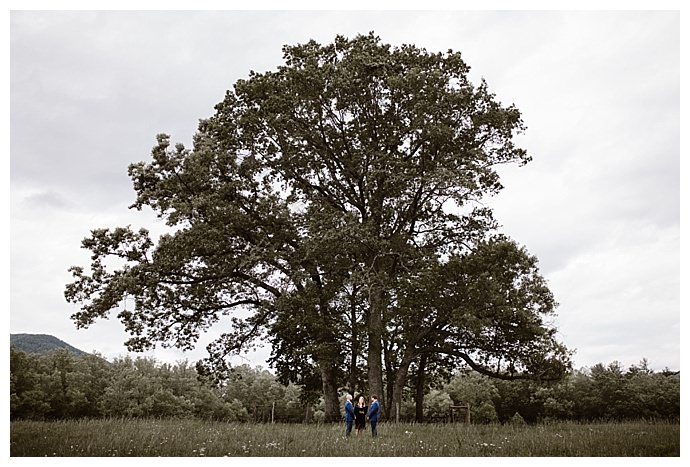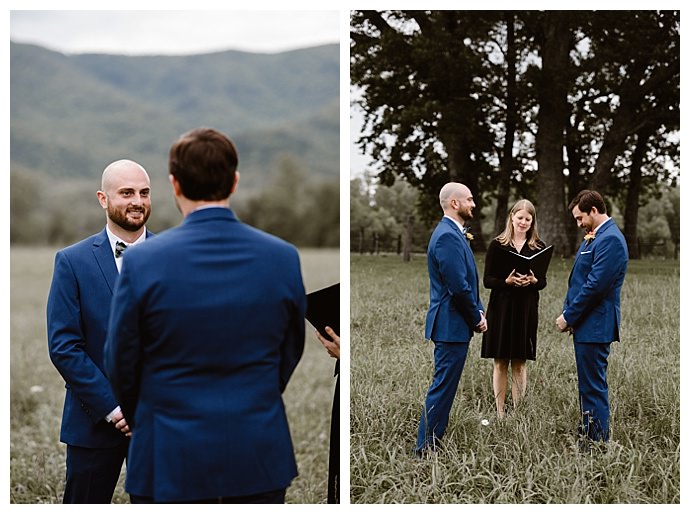 The Love Story
Jason was celebrating his birthday with friends out in the historic French Quarter of New Orleans the same night Ryan was meeting up with a friend for drinks. As Ryan and his friend were catching up, they ran into Jason, whom Ryan's friend knew. He introduced the two and unknowingly played matchmaker as they decided to join Jason and his friends for the rest of the night. A few dates later, Ryan and Jason had made it official, and they embarked on the next six years together. After countless vacations, one coming-out story and one dog adoption, it was time for Jason and Ryan to tie the knot!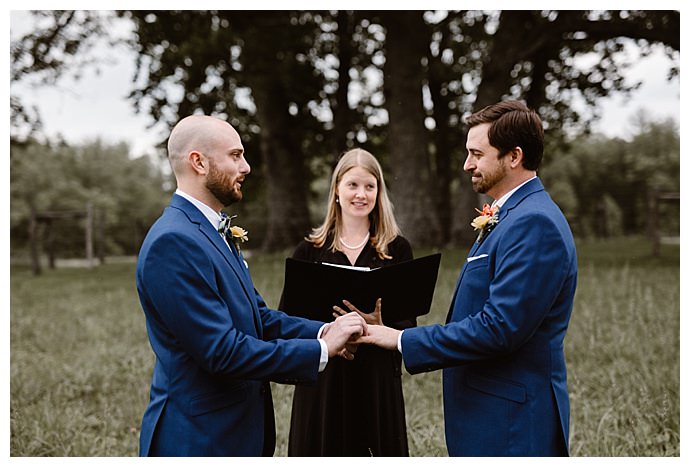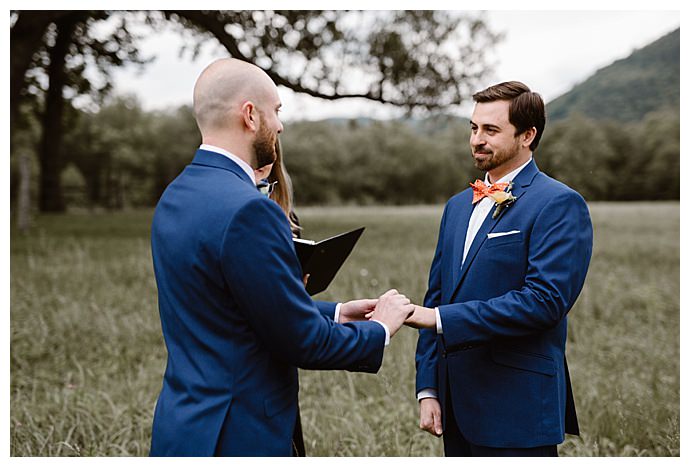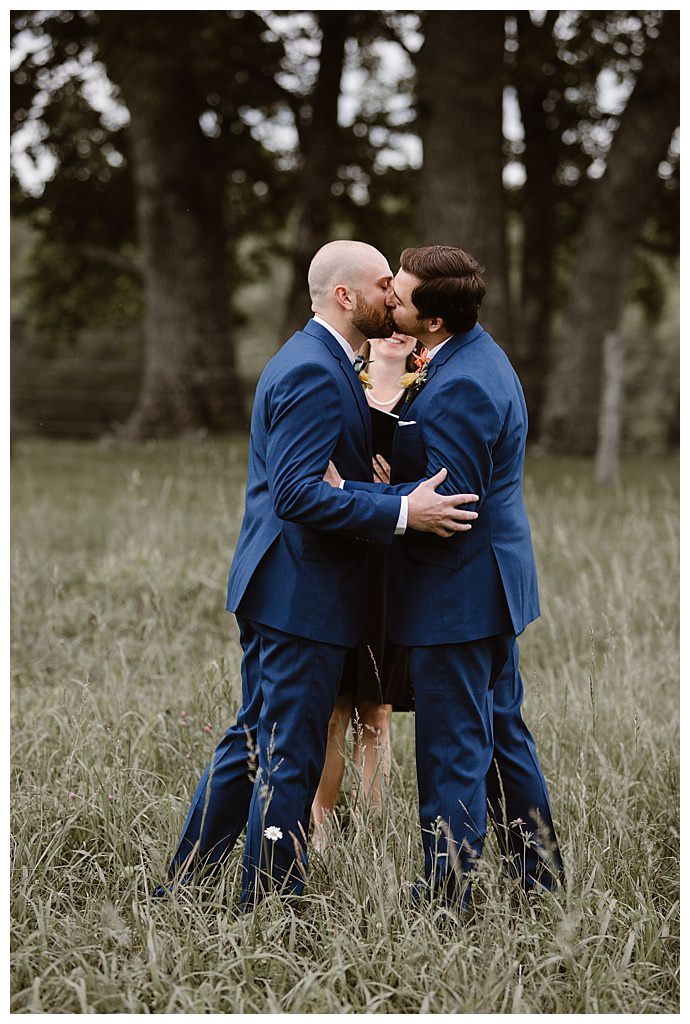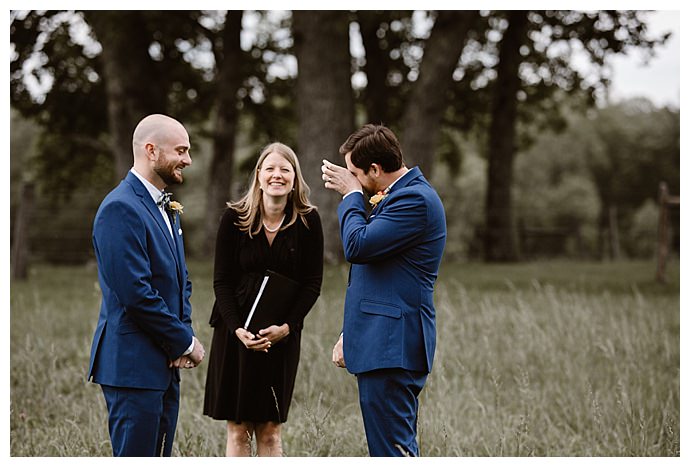 The Ceremony
When Jason and Ryan envisioned their wedding day, the location was a no-brainer. "The Great Smoky Mountains has always been a special place to us," they say. "It was the destination of our first trip together, and we returned on multiple occasions. There was never a question — if we were not going to have a wedding in New Orleans, we were going to elope to the Great Smoky Mountains." Wearing matching bright blue suits, the grooms accessorized with patterned bow ties, colorful socks and wooden yellow boutonnieres that Jason made by hand.
They chose the charming Cades Cove, which is surrounded by majestic views of the mountains, to exchange vows with just their photographer and the officiant. "We were lucky enough to have a minister that allowed us to tailor-make our ceremony exactly the way we wanted it," they say of the ceremony that included readings from Psalms and the First Letter of John as well as a poem by Pablo Neruda. "One thing that was important to us was that the same person's name was not to be said first each time throughout the ceremony. So one time the minister would say Ryan and Jason, and the next time she would switch it to Jason and Ryan. We liked that this gave it a more egalitarian feel."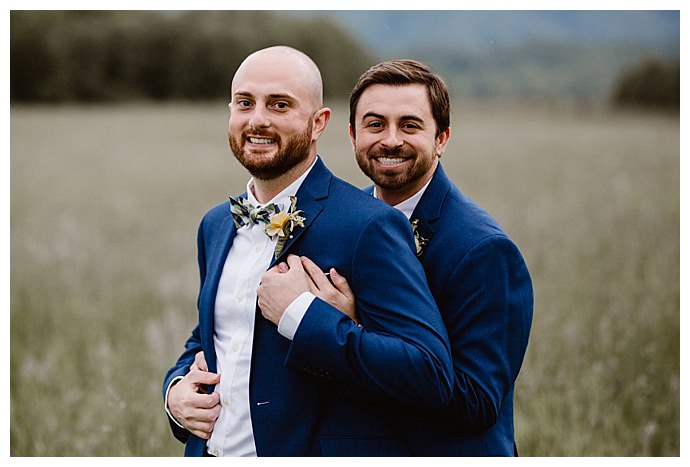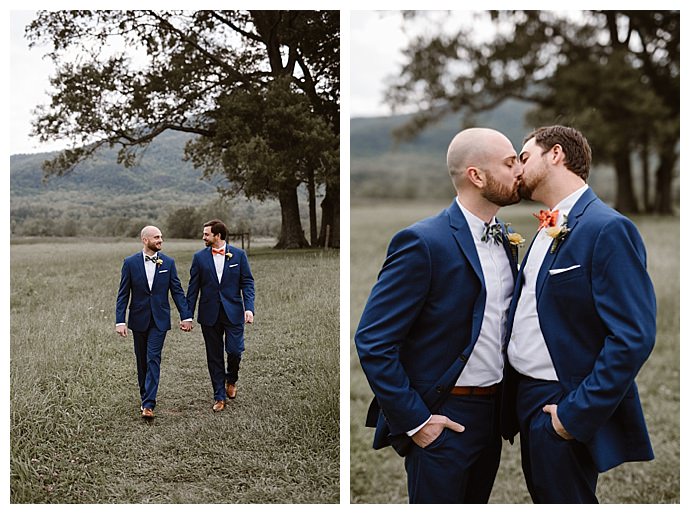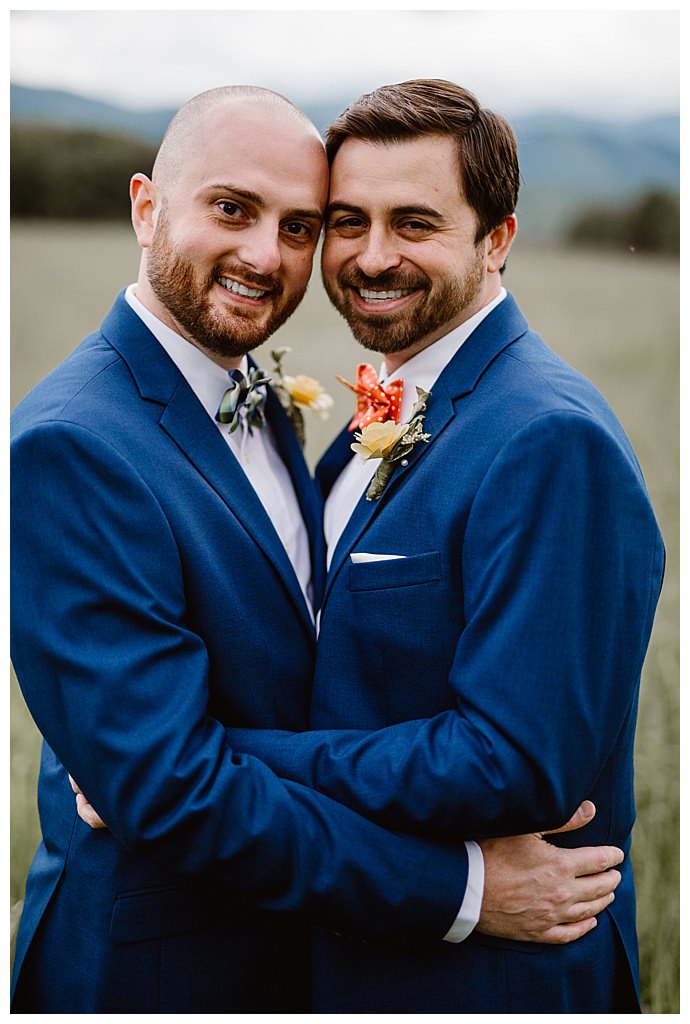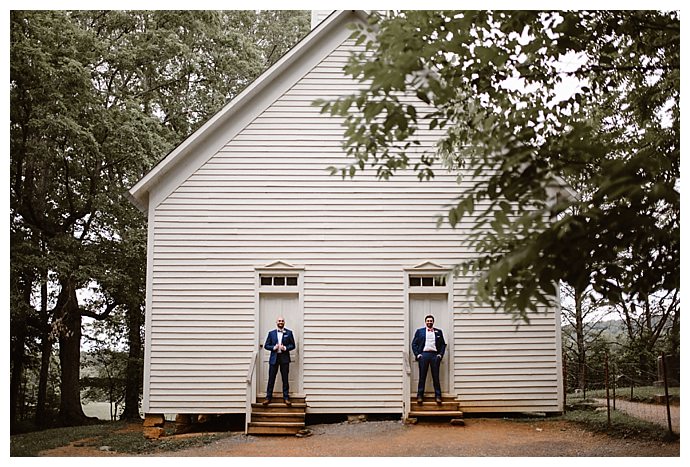 The Celebration
"We celebrated with champagne and wedding cupcakes at our secluded mountain cabin together with our dog, Roxie," the grooms say. "We spent the week in Tennessee, enjoying hiking, relaxing and, of course, Dollywood!"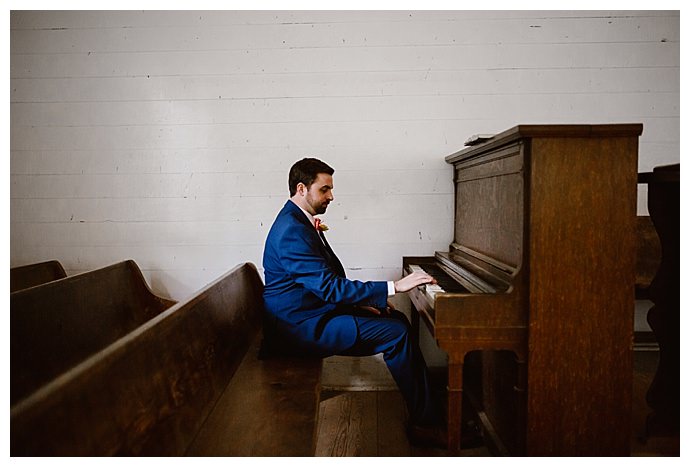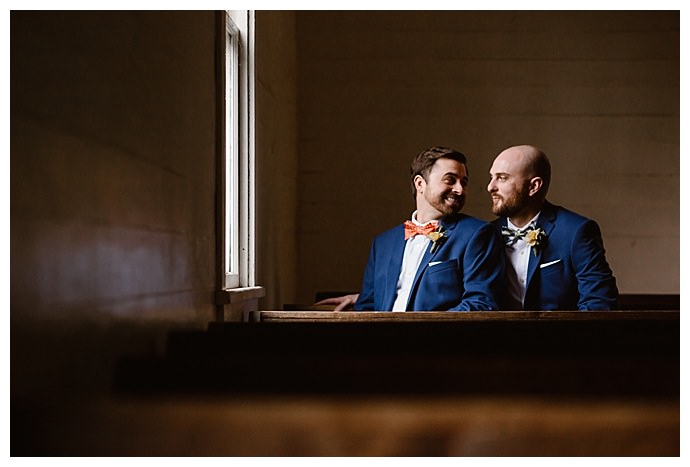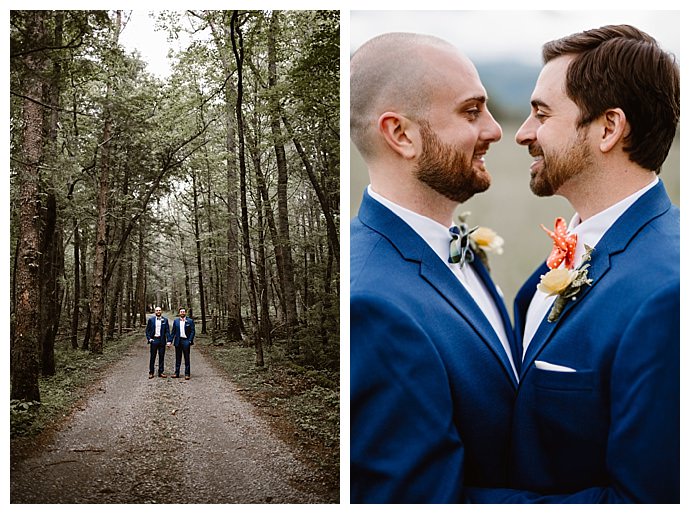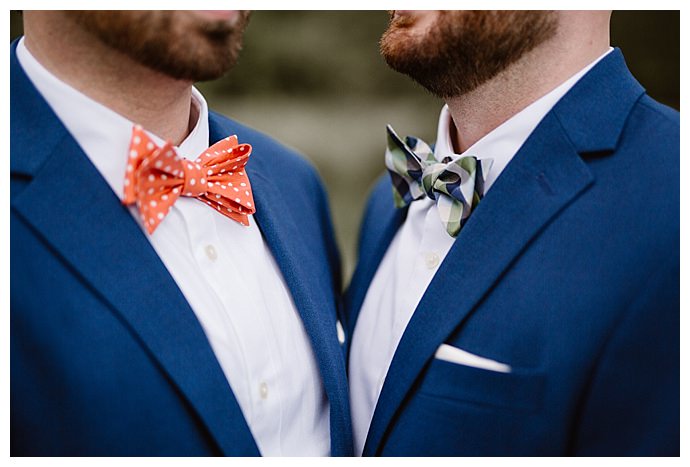 Memorable Moment
For Jason, the drive from their cabin to the ceremony location was especially memorable on their wedding day. "It was a little over an hour drive, and we were both a lot more nervous than we thought we'd be," he says. " I remember talking to each other the whole way there and having butterflies in my stomach the entire time." For Ryan, he says, "my most memorable moment was hearing the officiant say 'I now pronounce you husband and husband' while standing in an open field surrounded by the mountains."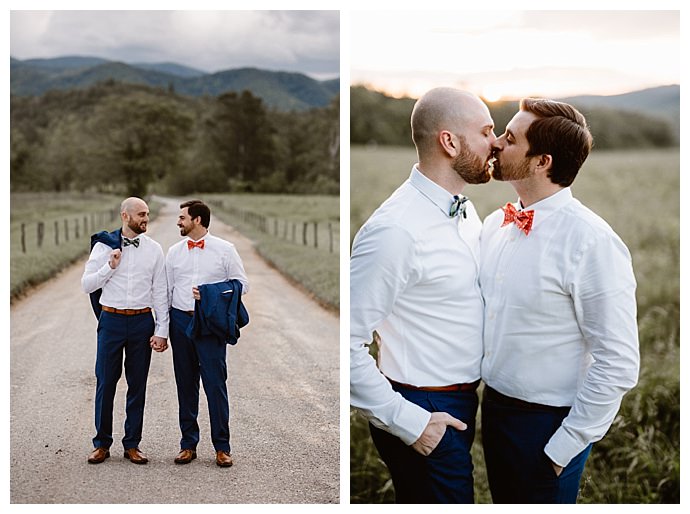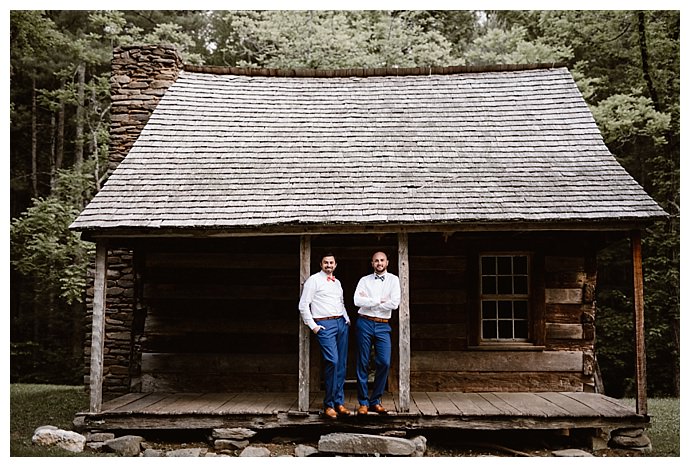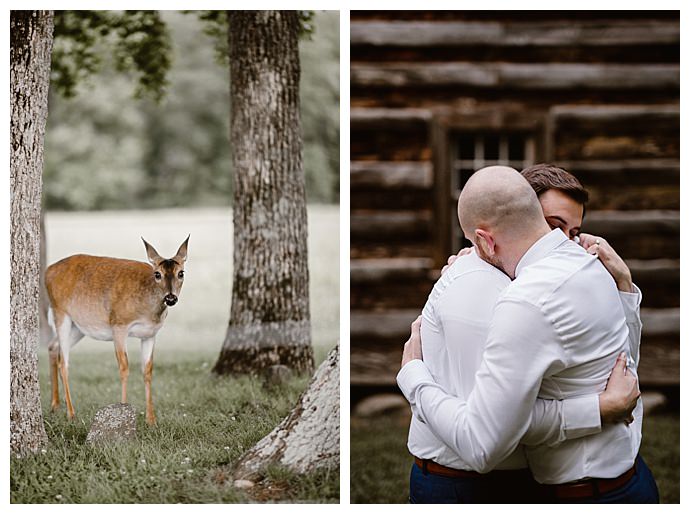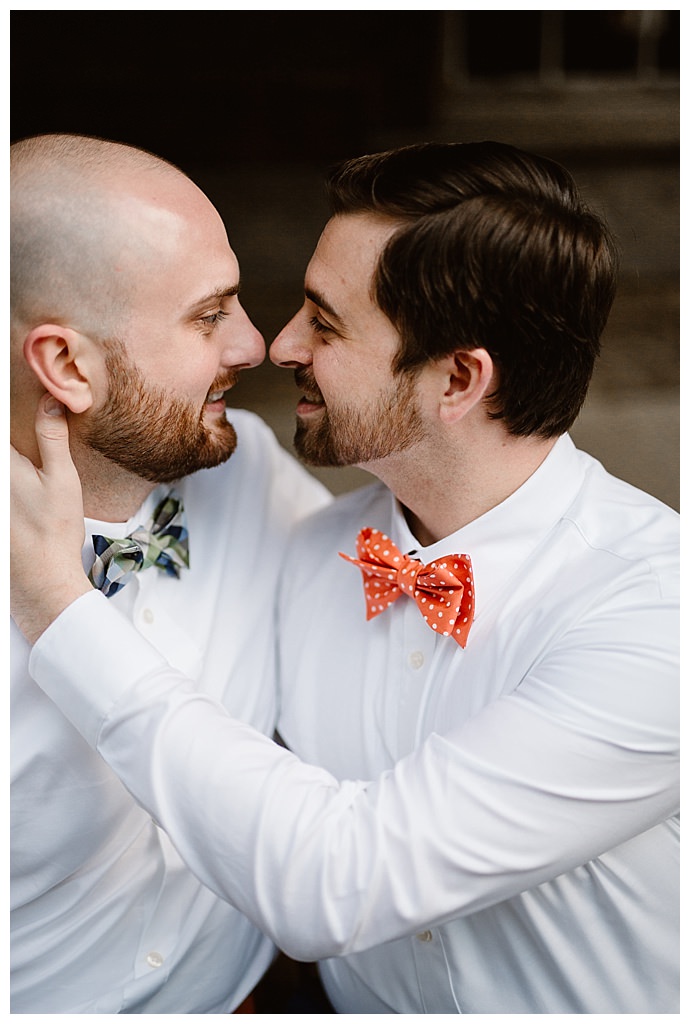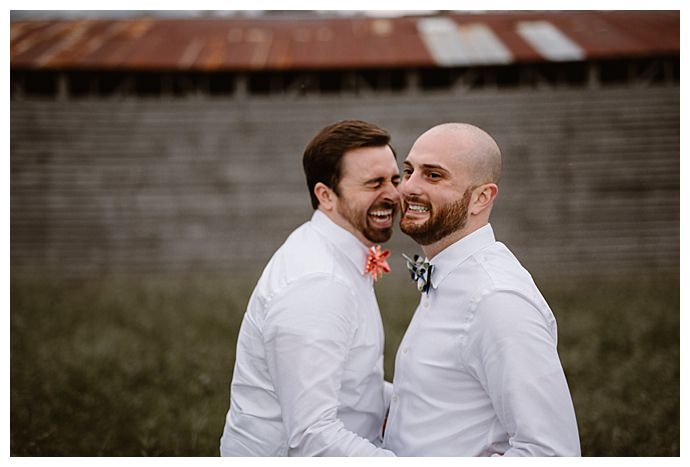 *Editor's Note: This post contains affiliate links. Each time you purchase an item via our affiliate links, Love Inc. is receiving a small percentage of the sale, thus you are helping our small, equality-minded business grow and allowing us to provide more content for YOU! Isn't that just fantastic?