Now that labor day has come and gone, we can brazenly proclaim our excitement for the arrival of Fall! Because, if I'm being honest, I've been waiting for this day since the last colorful leaf fell to the ground last year. And as Autumn swoops in with its tasty PSL's and crisp, cool air, Fall wedding season comes right along with it.
So today we're turning to Fall's shining star — the pumpkin — and we're swooning over all the creative ways couples have incorporated the distinguished orange gourd into their wedding decor. Among our favorites are the pumpkin boutonniere, the DIY card box and different ways pumpkins served as vases for beautiful floral designs. So if you're as ready for Fall as we are, get cozy and be inspired by these 15 creative pumpkin wedding ideas.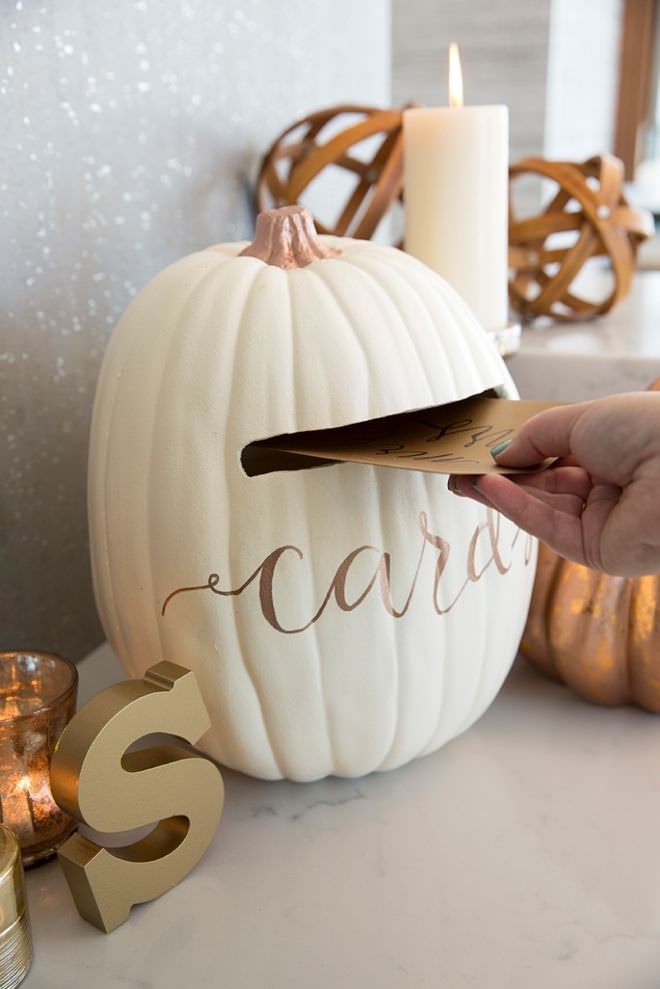 Not only will your guests love leaving their cards in this pumpkin card box, but it's also something you can make yourself! | via Something Turquoise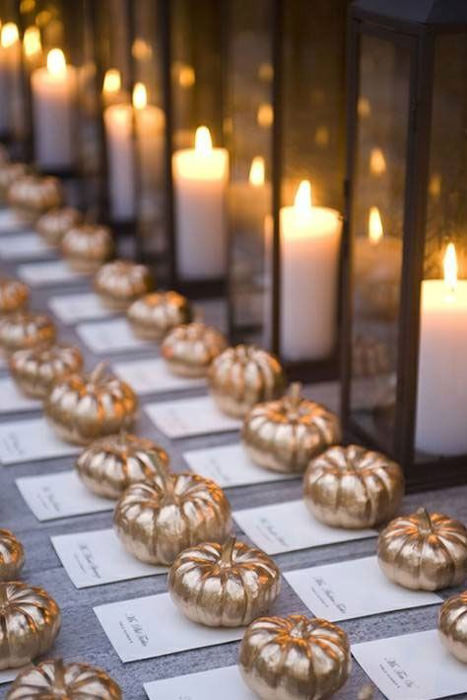 Painted metallic pumpkins add an unexpected touch of opulence to this escort card display. | via Swank Productions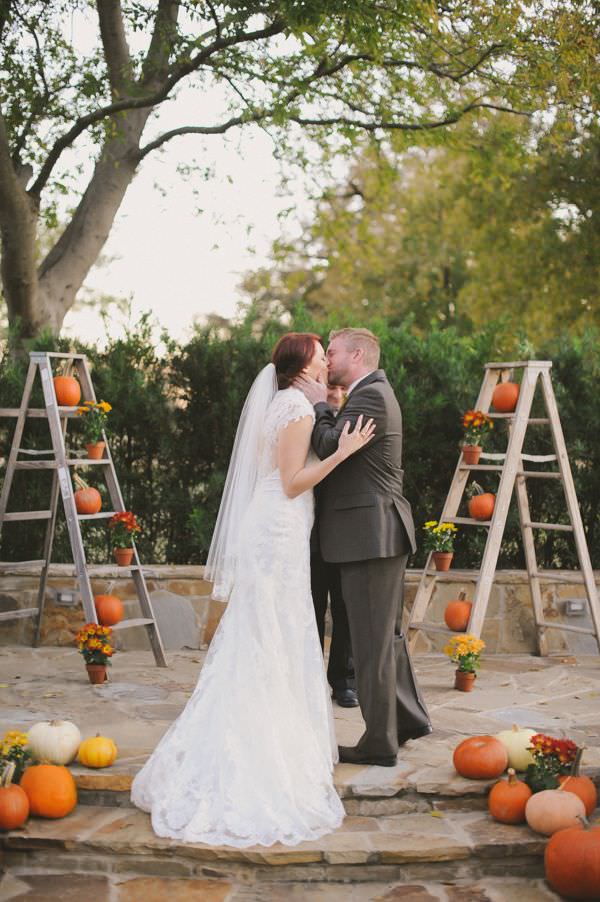 How festive is this ceremony setting with ladders stacked with pumpkins and fall flowers? | via Ruffled Blog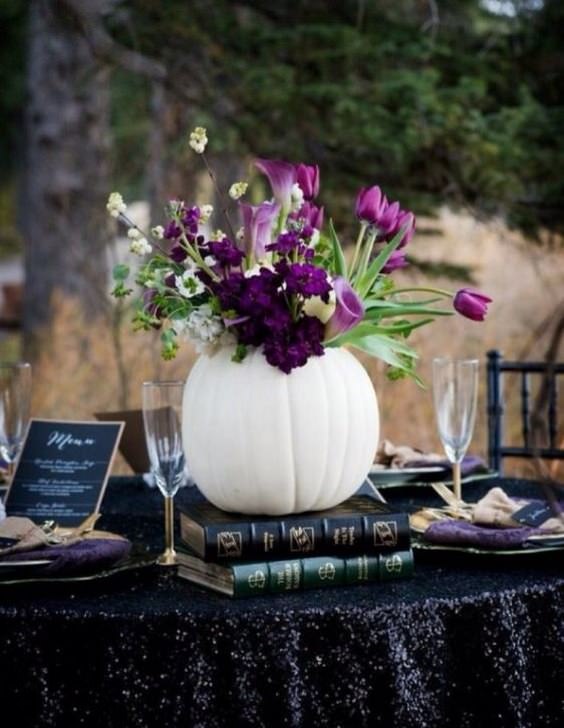 A white pumpkin filled with lush florals creates a decadent table centerpiece. | via Style Me Pretty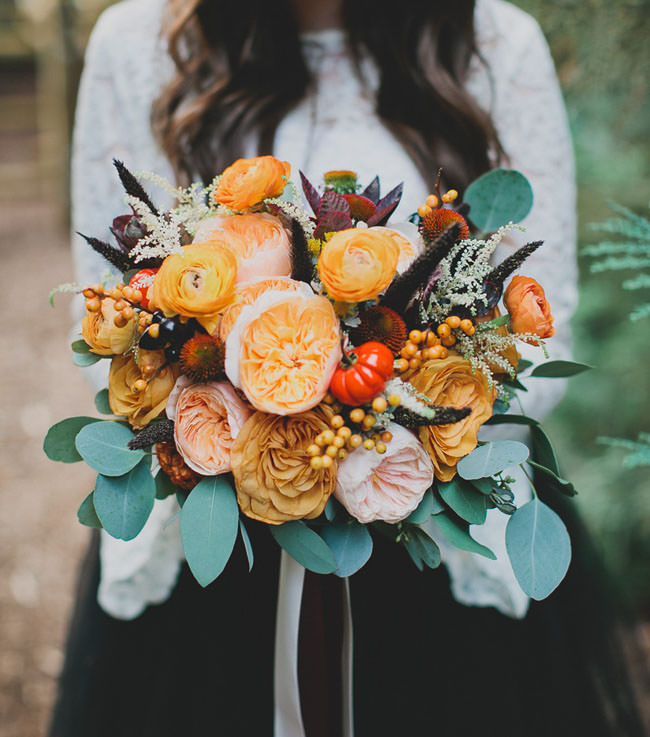 This dreamy, harvest-colored bouquet, featuring garden roses, ranunculus, eucalyptus, baby's breath and mini pumpkins perfectly embodies Fall. | via Green Wedding Shoes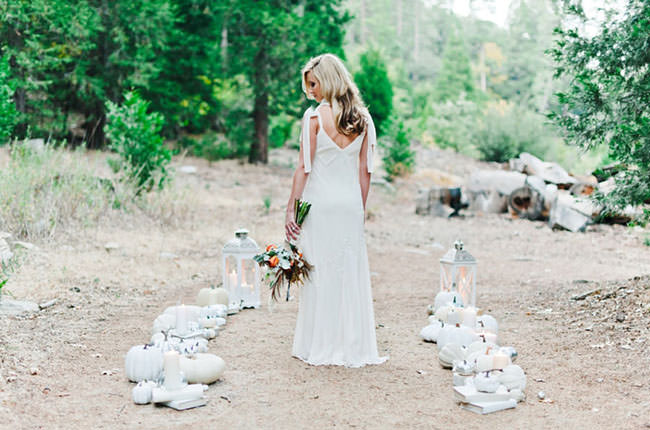 Clusters of ivory and silver pumpkins sprinkled between pillar candles and lanterns create a romantic nook that's perfect for saying "I do." | via Green Wedding Shoes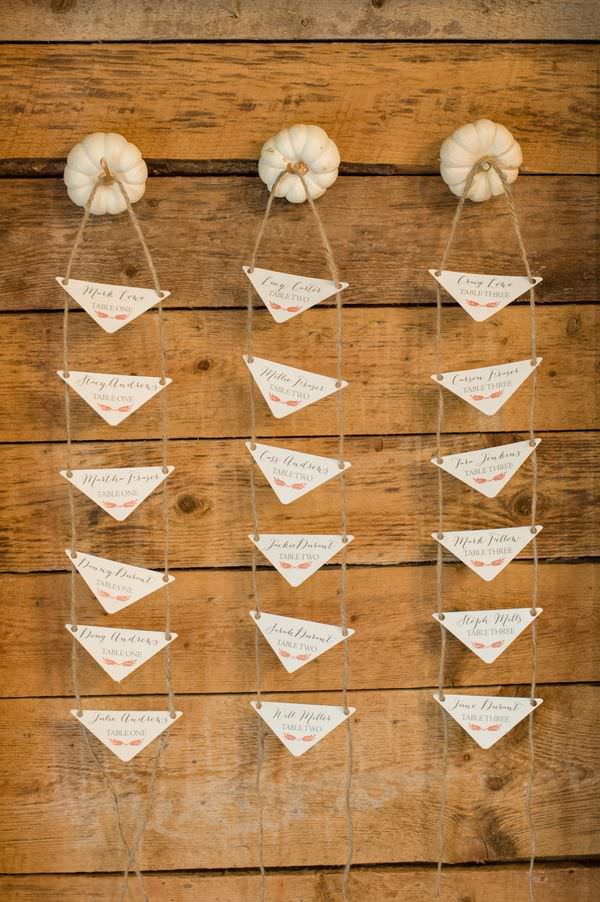 Put those pumpkin stems to use, and create a charming hanging escort card display that will wow your guests. | via Swooned Magazine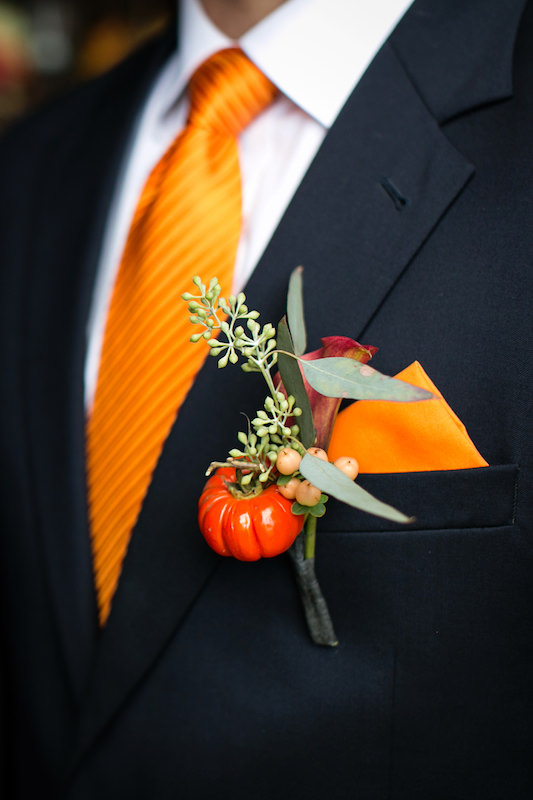 Squee! This pumpkin boutonniere is the cutest Fall wedding accessory. | via Party Slate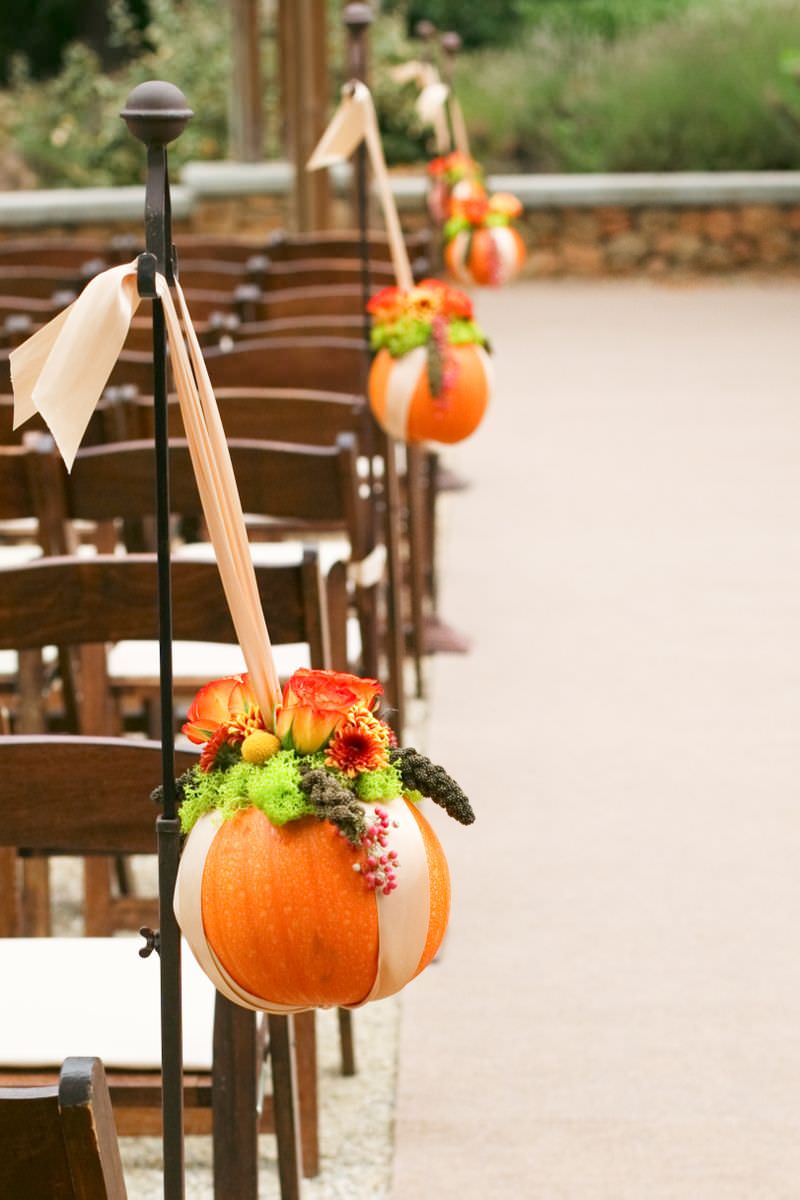 We are in love with the look of this pumpkin-lined aisle where hanging pumpkins serve as a vase for autumn-colored blooms! | via Blooms by Martha Andrews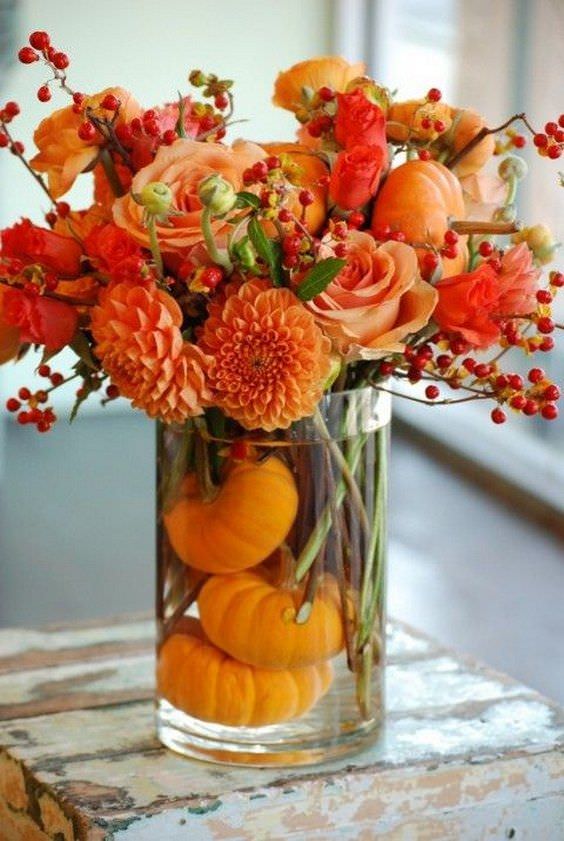 Forget floating candles; throw some mini pumpkins in a vase for a beautiful floral arrangement and a festive, statement centerpiece! | via Decozilla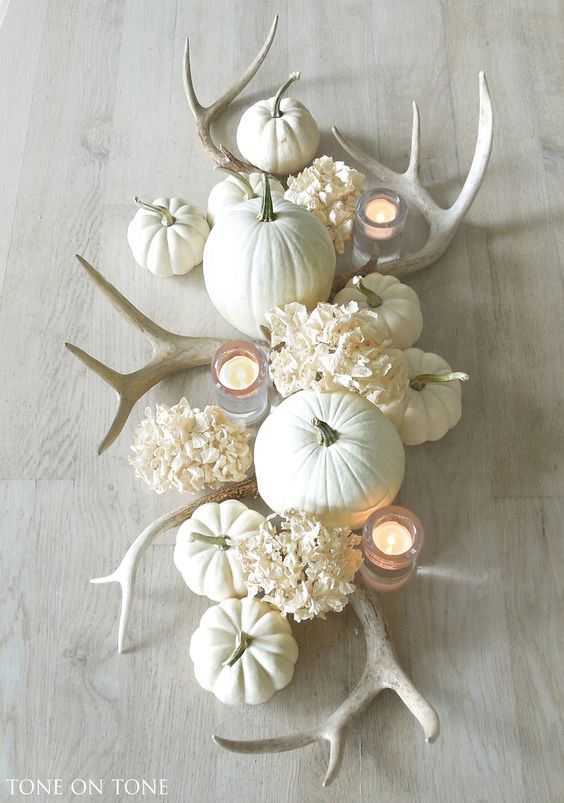 This blog post shows you just how easy it is to create a rustic centerpiece using pumpkins, antlers and a few candles. | via Tone on Tone Antiques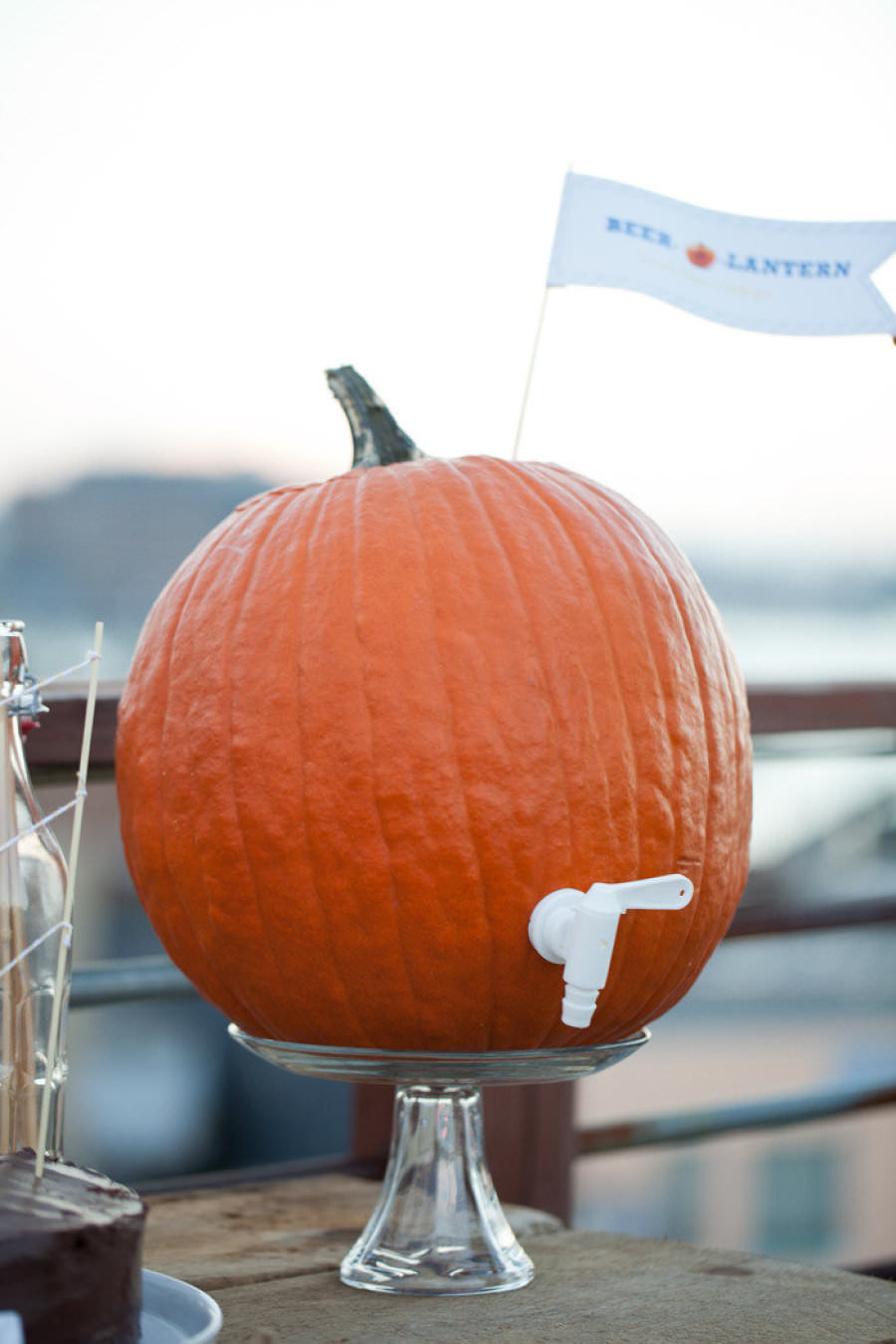 Transform a large pumpkin into a keg or drink dispenser with a simple spigot, and blow your guests away with your unique drink table! | via Style Me Pretty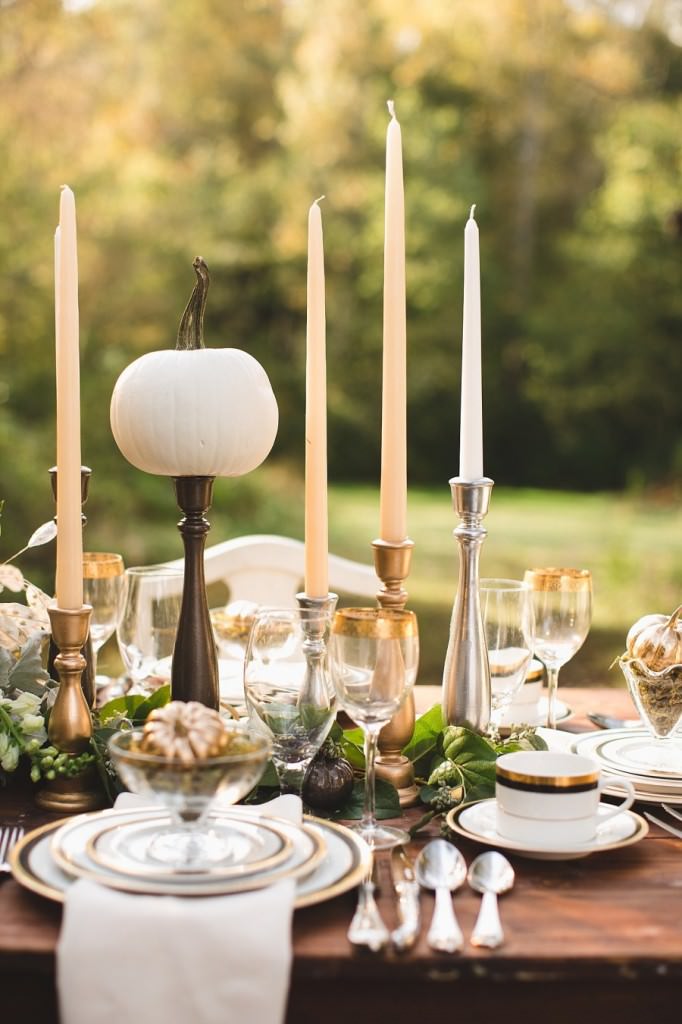 We love the way this elegant Fall tablescape is sprinkled with pumpkins! For added drama, use candlesticks to elevate your pumpkins. | via The Perfect Palette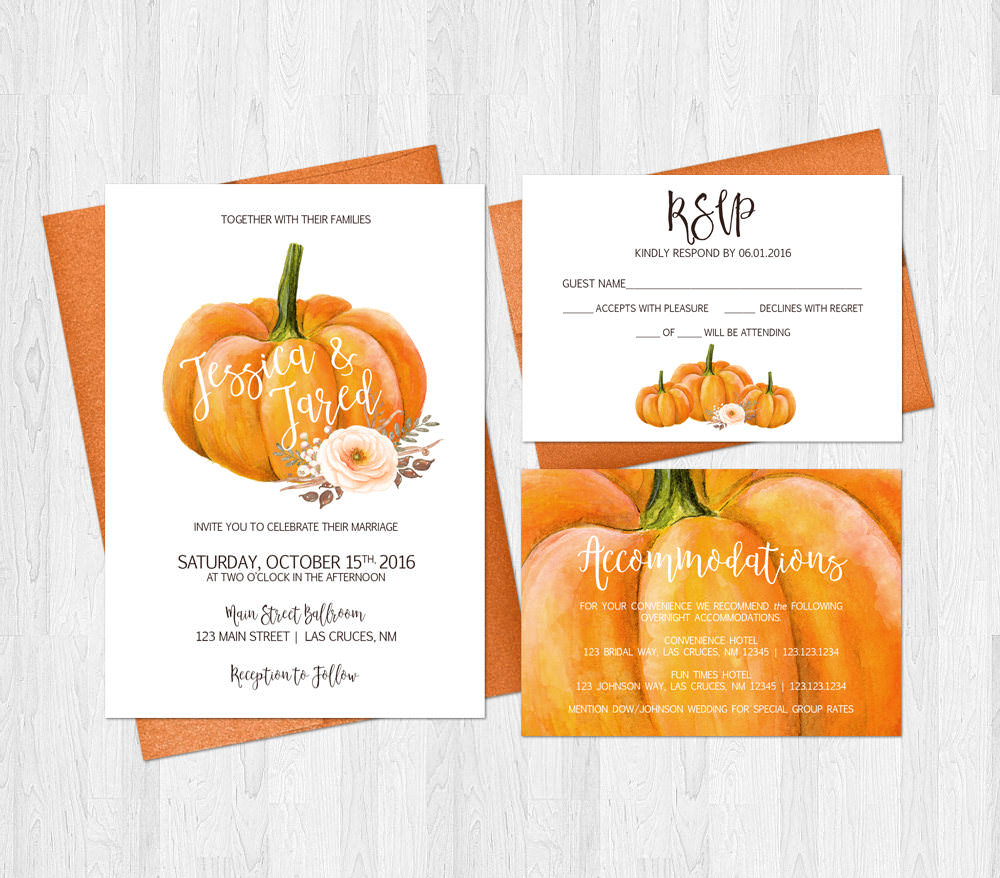 This vibrant wedding invitation suite couldn't get any more festive! | via Etsy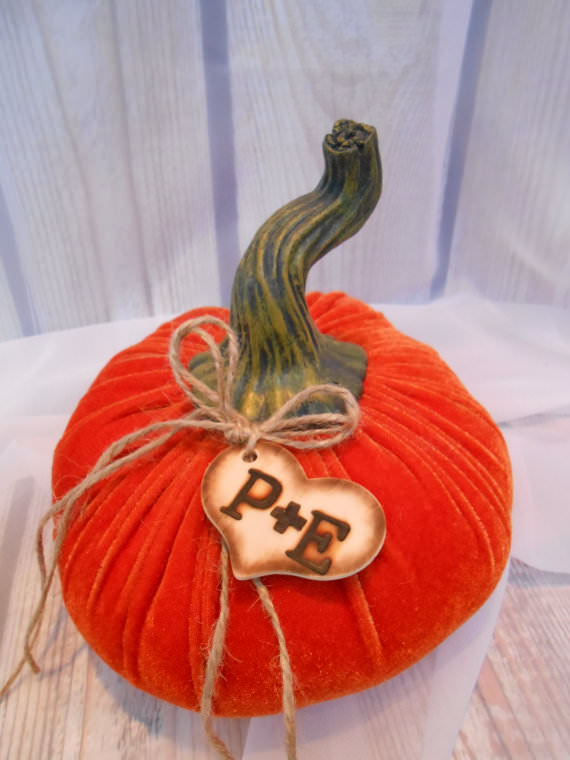 Send your ring bearer down the aisle with a plush pumpkin pillow and a personalized charm for an autumnal touch. | via Etsy
*Editor's Note: This post contains affiliate links. Each time you purchase an item via our affiliate links, Love Inc. is receiving a small percentage of the sale, thus you are helping our small, equality-minded business grow and allowing us to provide more content for YOU! Isn't that just fantastic?