Your wedding is a night to remember, but who says it has to end when the music shuts down?
If you know your crew is going to want to keep hanging after the wedding has officially come to a close, plan take the party elsewhere. Here are a few wedding afterparty ideas that will keep the party going long into the night.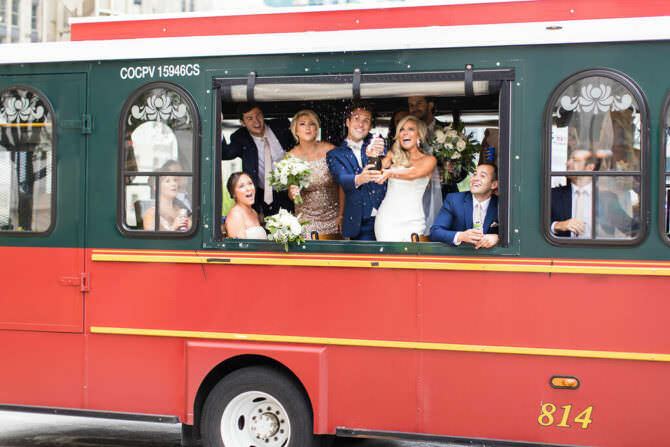 Party Bus Rental
To keep the party moving forward to another locale, you can rent a party bus. Serve drinks, dance and party it up, (don't forget to offer alcohol-free beverages!). | Photo from Urban Allure Events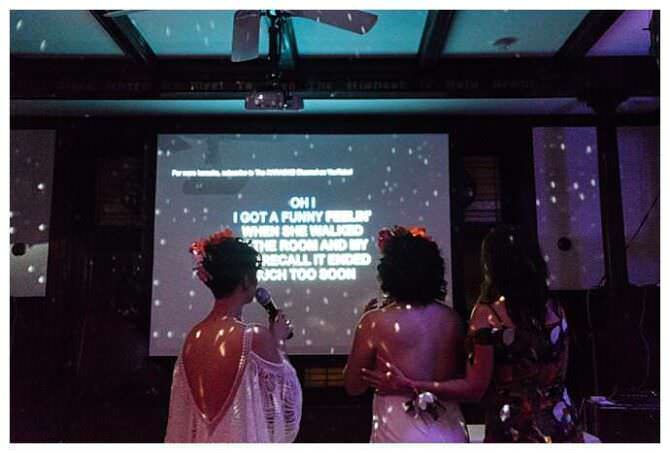 Karaoke Party
A karaoke machine might be small, but it's powerful enough to let everyone hear hilarious renditions of songs sung by some of your favorite people. The Moukey karaoke machine (available on Amazon for $220) also has fun lights to keep the party going, even if you don't have any other "party" options available at the time. | Photo by Wilde Scout Photography from Doreen and Dani's Tropical 70s-Themed Wedding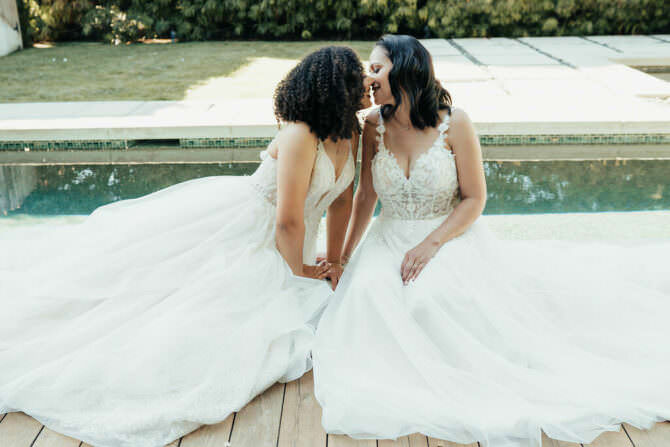 Host a Late-Night Swim Party and Barbecue
If you're staying at a hotel the night of your wedding, ask them about their pool rules. They may let you host a party at their outdoor pool after your wedding concludes. Make sure to tell your guests beforehand to bring their swimsuits if they want to swim! Alternatively, you can rent a private pool for a uniquely upscale experience. Private pools available for rent from Swimply, rates will vary. | Photo by Michelle Tachet Photography from Elegant Poolside Wedding Inspiration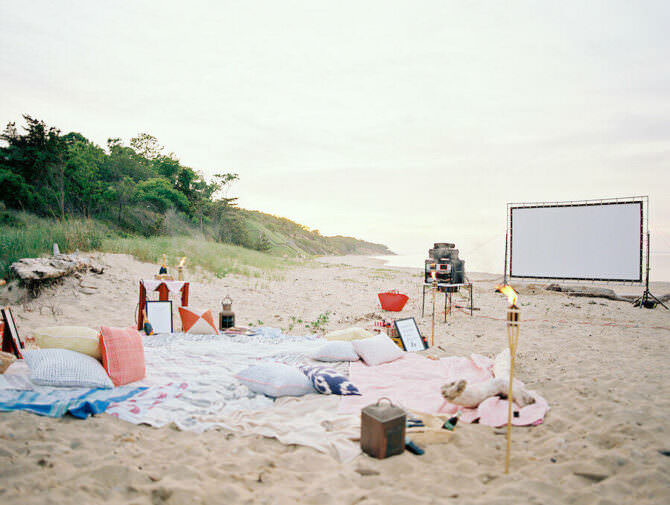 Inflatable Screen for a Movie Showing
What better way to have your guests get to know you and your new spouse than by showing them your favorite movie? If the weather's nice, you and your guests can cozy up for a fantastic movie night with an inflatable screen. Rent one out for the evening, or buy one for future events. | Photo by Christina Zen Photography from Magical Movie Night Bach Party on the Beach
Milk and Cookies as a Final "Shot"
Tap into your inner child and have your caterer serve up milk-and-cookies for the afterparty, adult-style (or bake your own!). We guarantee they'll be a hit with guests. | Photo from Kirbie Cravings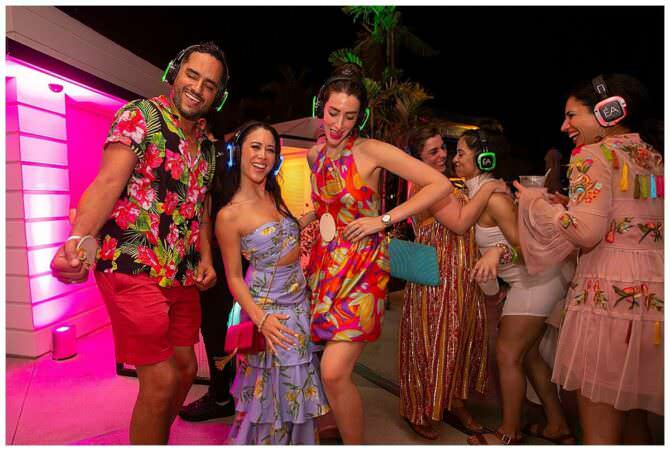 Silent Disco With Bluetooth Headphones
If you can stay outside at the venue but can't be loud, one of the best ways to continue partying is by having a silent disco. Each guest staying for the afterparty should have a pair of noise-canceling headphones. From there, they can play and dance to whatever music they want! | Photo from 8 Incredible Wedding Ideas from Engage! Summit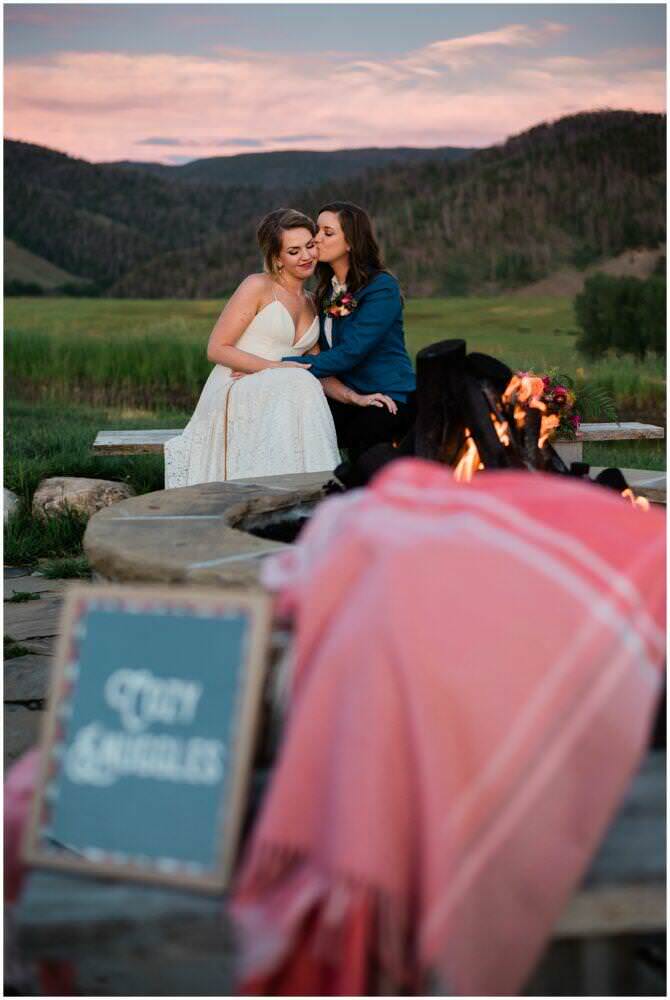 Spend Cozy Time Together With a Fire Pit
Settle in with your loved ones around a fire, all from the comfort of your backyard. You can roast marshmallows over a fire pit while swapping stories from the day . The ambiance will surely have you feeling romantic and nostalgic for a night that isn't over yet. | Photo by Jennie Crate Photography from Cozy Summer Camping Wedding Inspiration
Don't Let the Party Stop at Your Send-Off
The main festivities might be over, but that doesn't mean you and your spouse have to turn in for the night just yet. An afterparty is a perfect way to make the most of the time remaining with your loved ones before you and your partner set off on your new married life together. With luck, you'll find things you can easily include in your budget.
Written by Jack Shaw | Cover photo by T&V Photography from Saori and DeVante's Boho Wedding