Like many things in this world, sayings on kids outfits tend to be extremely heteronormative (*cue frustrated sigh*), but we've found some super cute — and inclusive — onesies and tees for littles with same-sex parents. Let your kid show off your same-sex family status with one of these two-mom and two-dad outfits.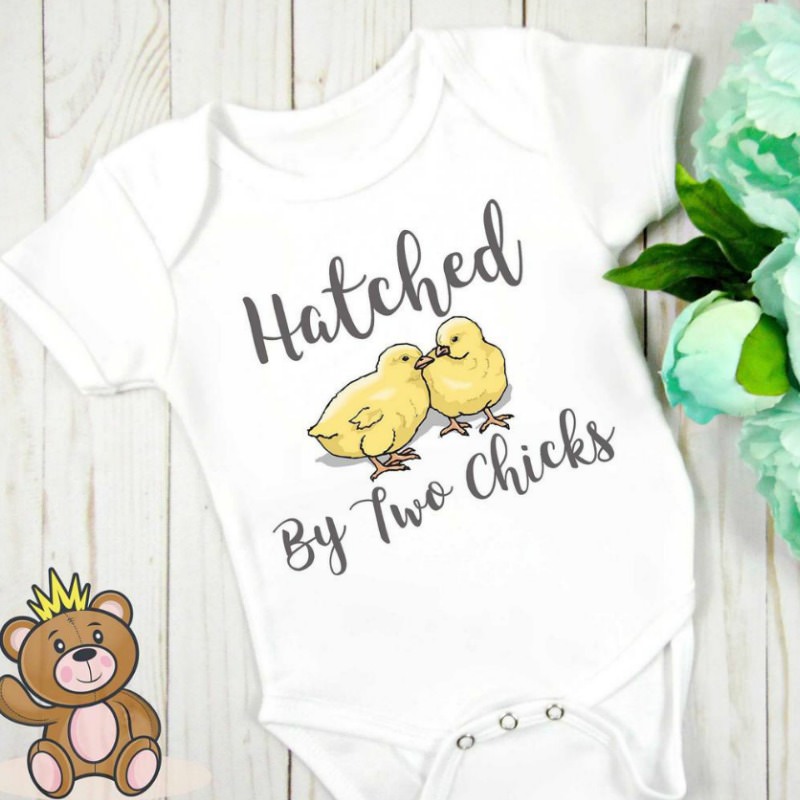 Hatched By Two Chicks Onesie ($12.59): This precious cotton onesie makes a great gift for expecting mothers. Available in long or short sleeve.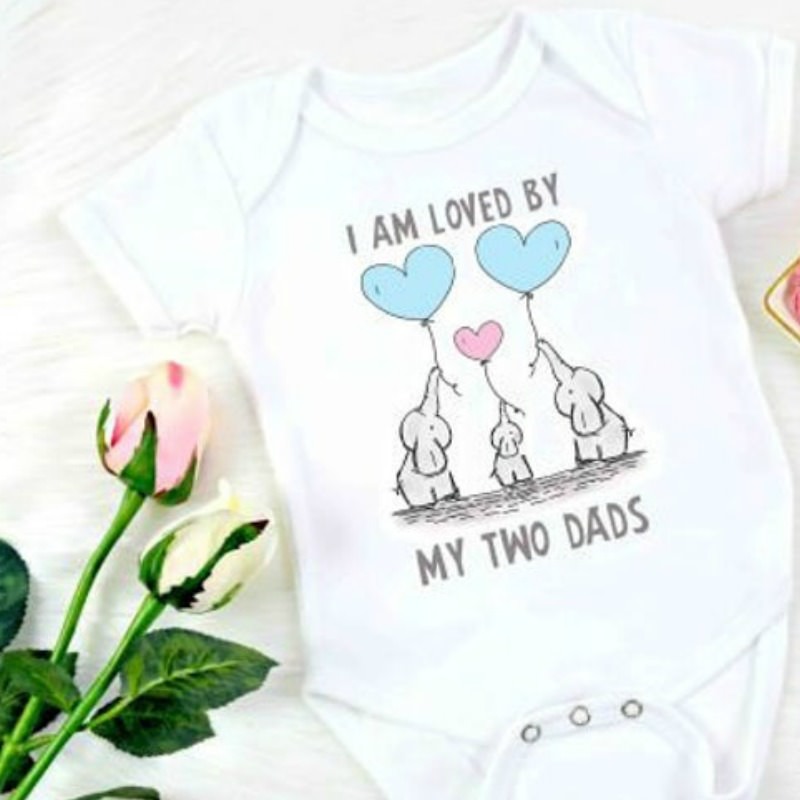 I Am Loved By My Two Dads Onesie ($12.95): This adorable two dads onesie features 3 elephants, each with heart balloons. The color of the baby elephant's balloon signifies gender of baby.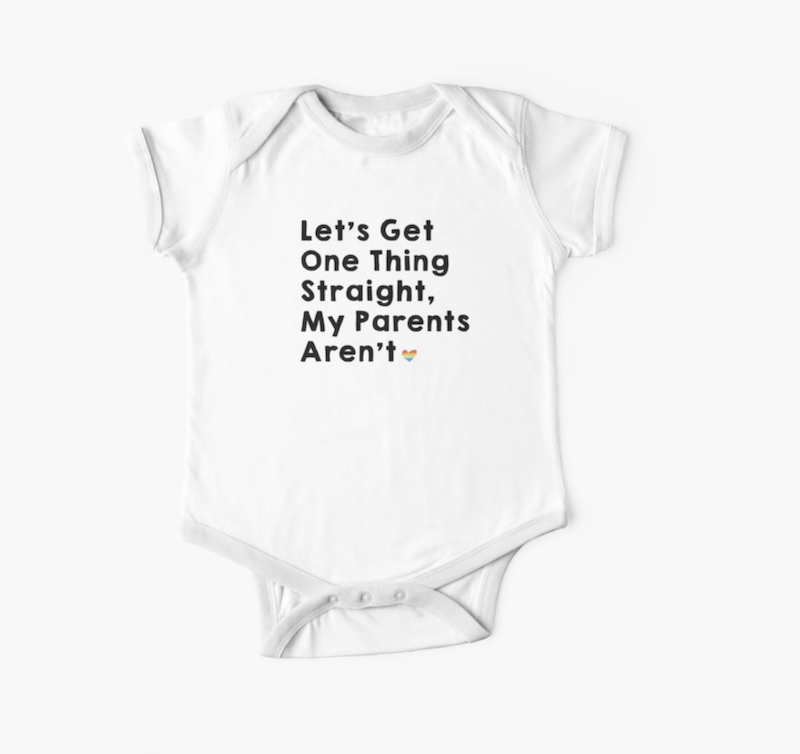 Let's Get One Thing Straight, My Parents Aren't ($17): This matter-of-fact onesie is equally adorable.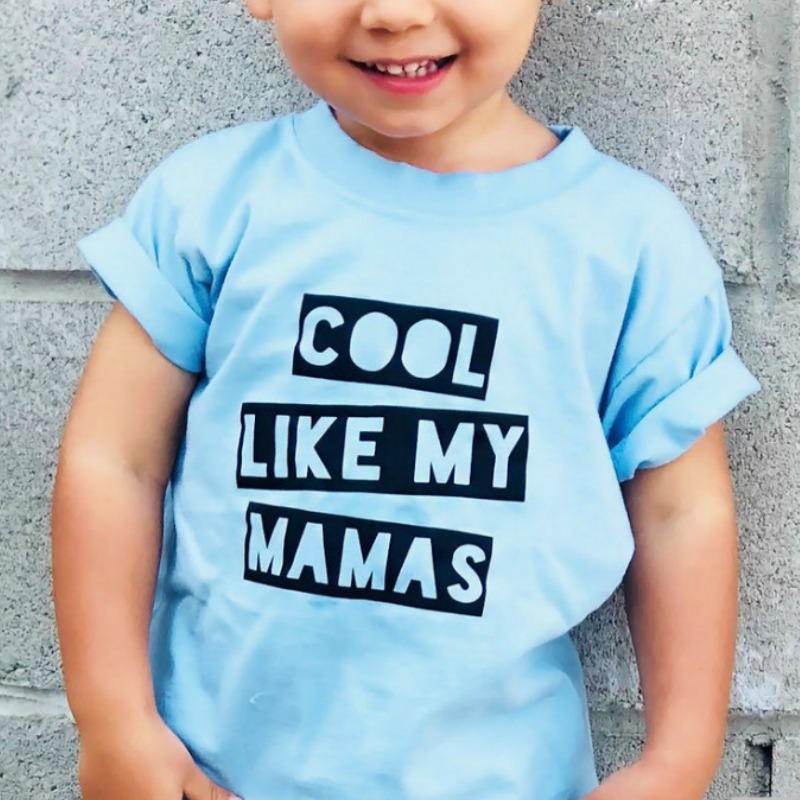 Cool Like My Mamas T-shirt ($17.52): Kids will love this cool like my mamas t-shirt that's available in a wide choice of colors as well as sizes from infant to 12-14 yrs.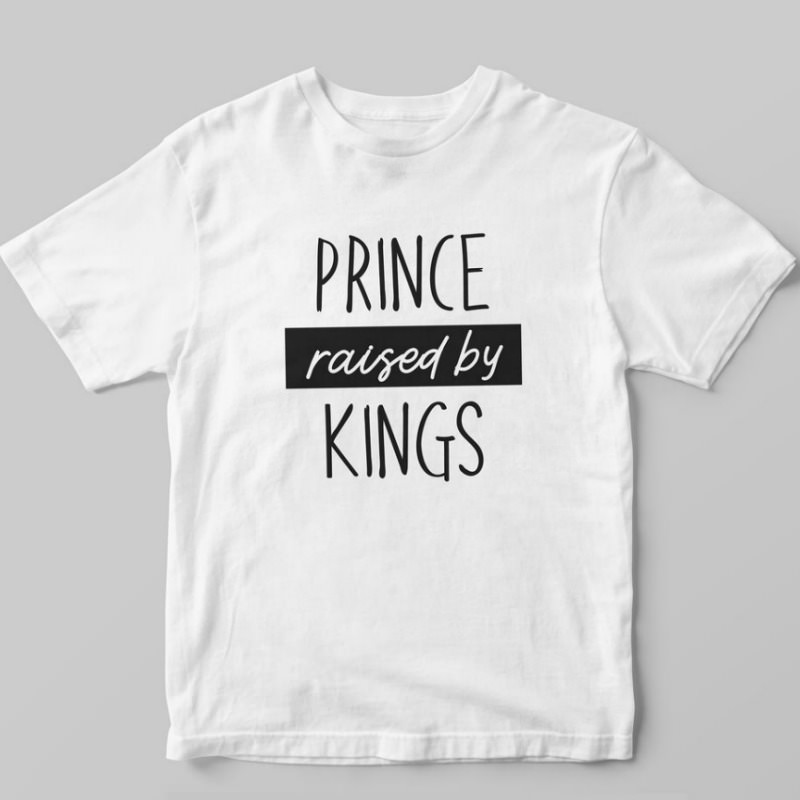 Prince Raised By Kings T-Shirt ($17.52): For your little prince who is raised by kings, this is the t-shirt to wear. Wide range of sizes for kids of all ages, starting at toddler.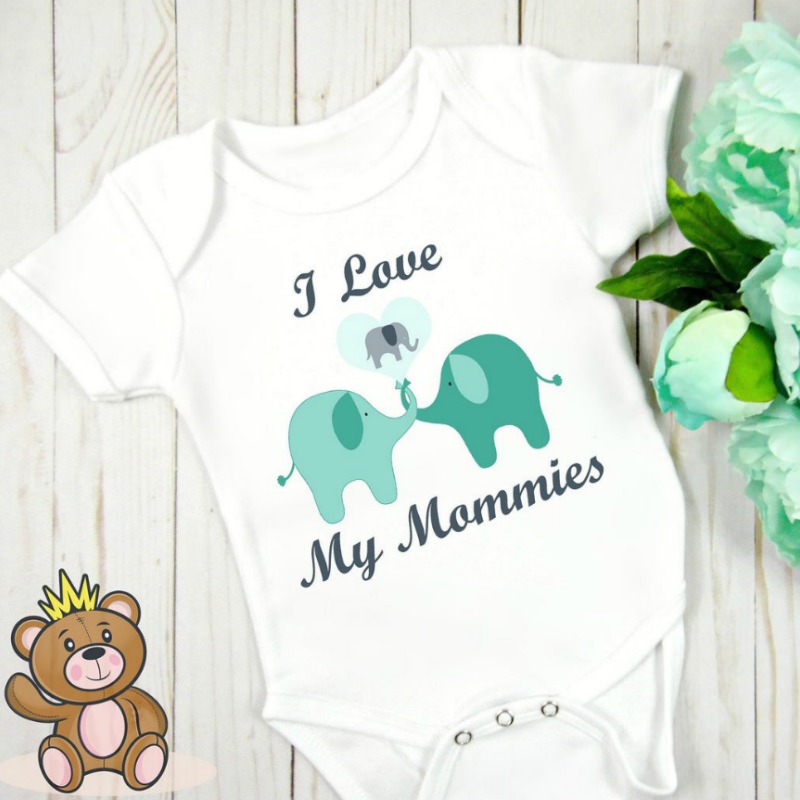 I Love My Mommies Onesie ($12.59): This cute onesie proclaims I Love My Mommies. This onesie would make a perfect gender neutral gift for expecting moms.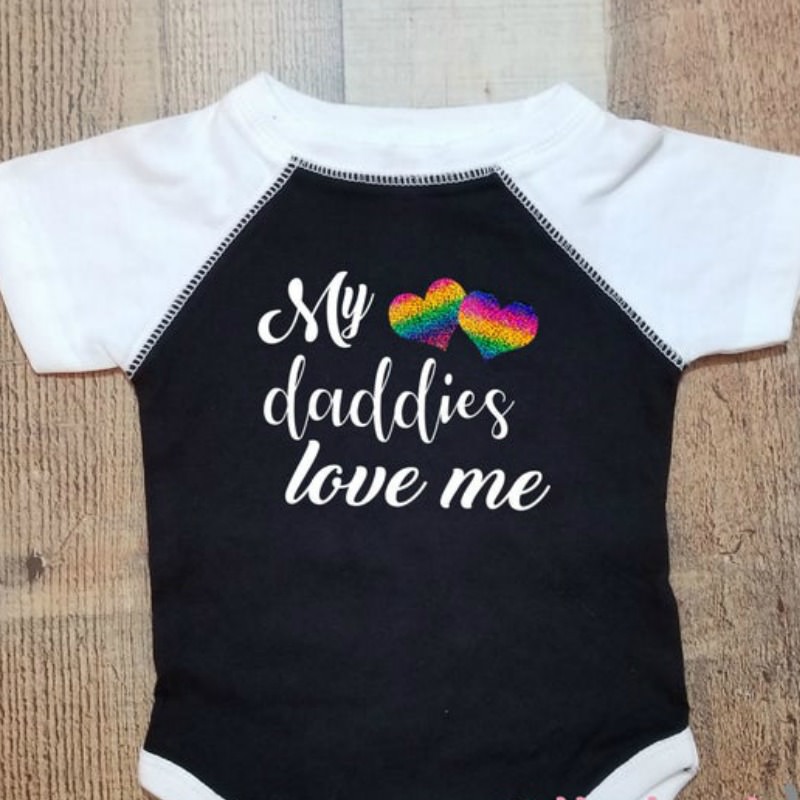 My Daddies Love Me Onesie ($20): This infant one-piece is a sweet reminder of two daddies love. Optional pants and hat also available for a matching set.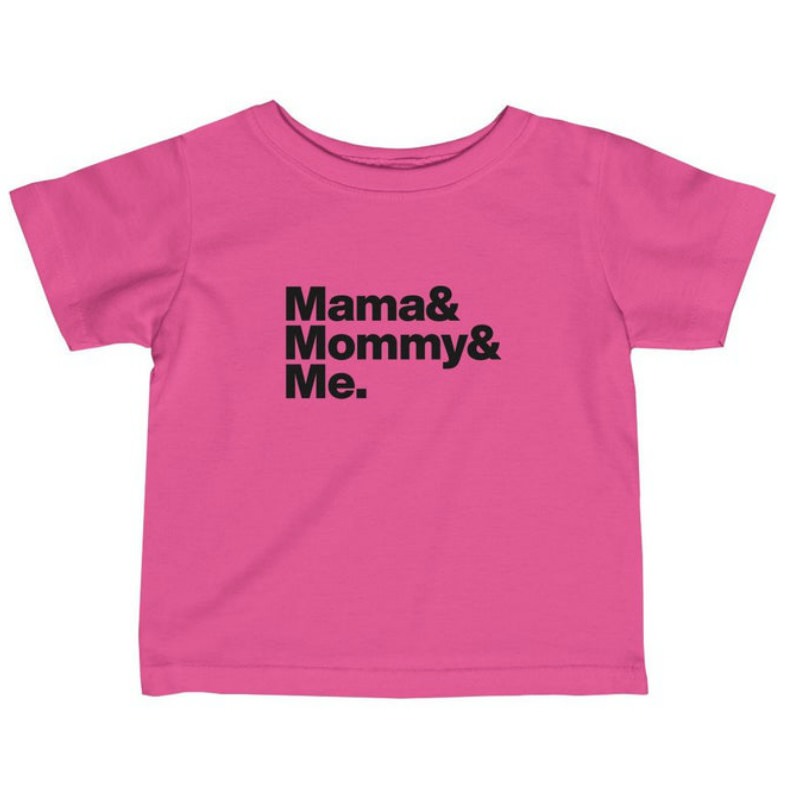 Mama Mommy And Me Infant T-Shirt ($16.99): Sweet infant t-shirt in a range of colors sharing the family unit of Mama, Mommy and Me.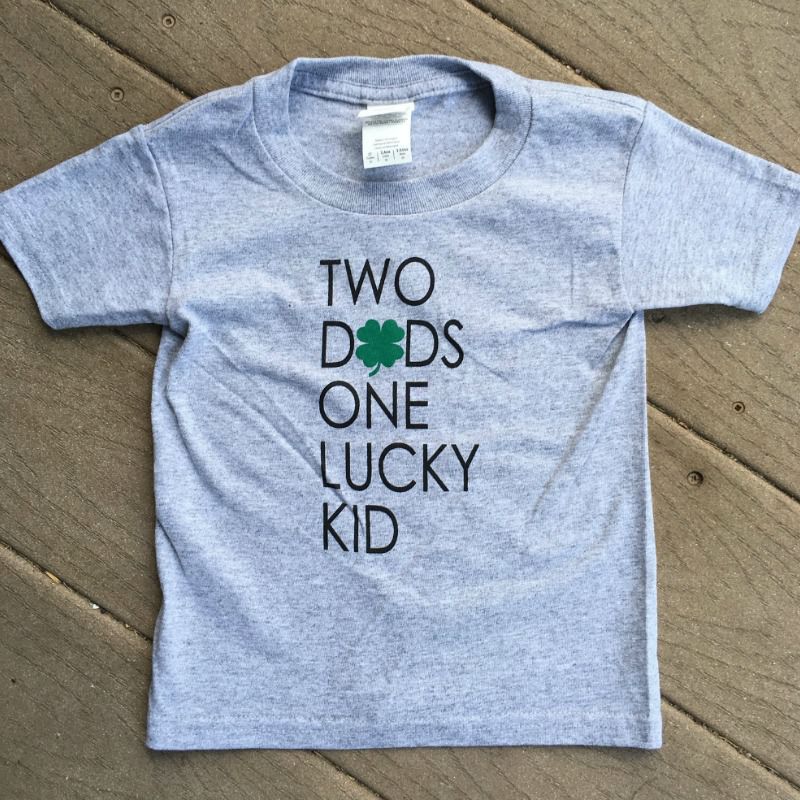 Two Dads One Lucky Kid Toddler T-Shirt ($20): This infant and toddler t-shirt is a cute statement that works well for St. Patrick's day and beyond.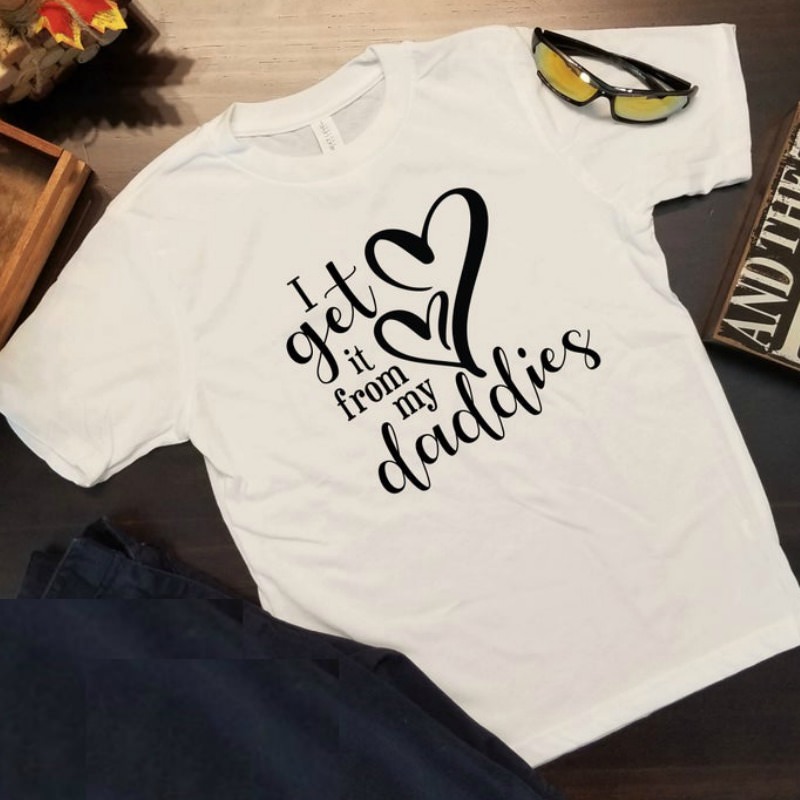 I Get It From My Daddies T-Shirt ($18): Kids will love this gender neutral t-shirt in sizes ranging from toddler to kids 14-16.