Andrea Zajonc Photography captured this beaming family of three in the Pearl District of Portland for an adorably charming family session to commemorate Adam and Brad's engagement. With freshly baked cookies and a playground beckoning nearby, Adam and Brad knew they had the perfect recipe to keep their son happily entertained for their emotive family shoot. The happy soonlyweds cozied up to their animated son, took a ride down the slide and ventured through the playground before sharing an intimate smooch along the Williamette River. The love within this close-knit family is heartwarmingly palpable, and we simply can't get enough of their smiles and the joy that permeates through their engagement pictures.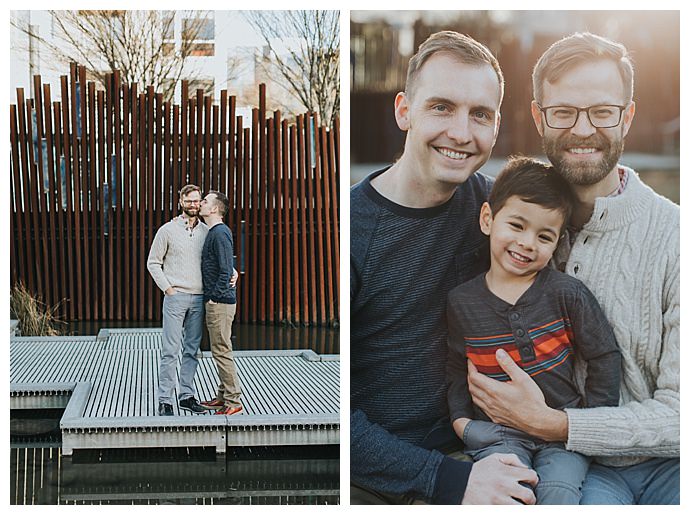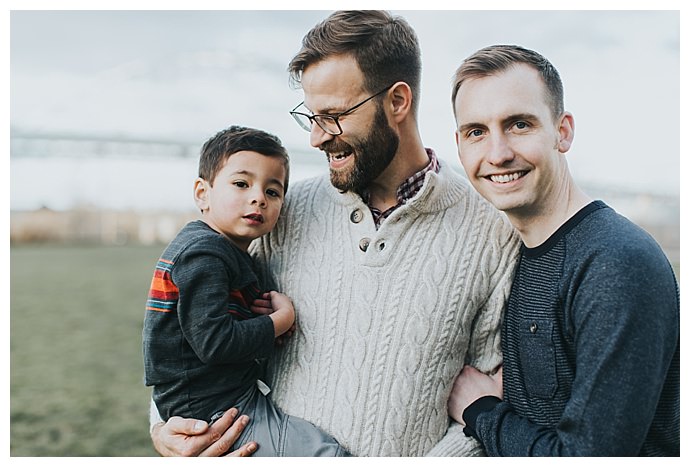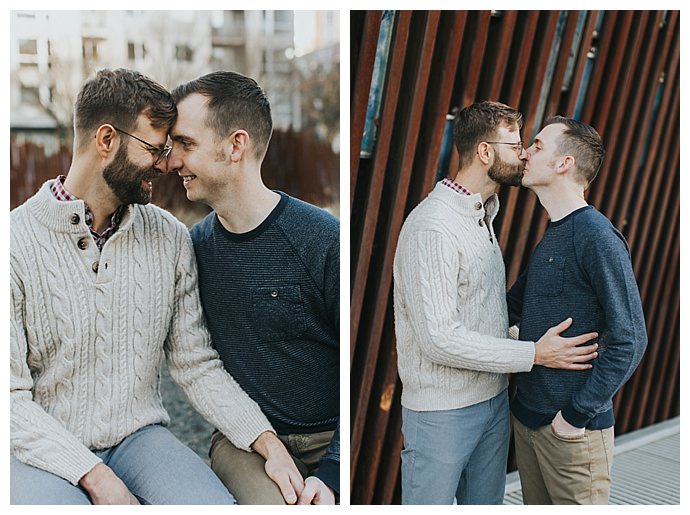 The Love Story
According to Adam and Brad, they met the old-fashioned way. Brad was out with his friends one night when Adam and his brother, Kyle, showed up at the same bar. Kyle successfully assumed the role of wingman, and now 10 years later, Adam and Brad are engaged with an adorable son who lights up their life. They dated for nine years before getting engaged, but it was quickly evident that they had found something special in each other. "Things just work with us," Brad says. "We knew early on that neither of us could see our futures without each other."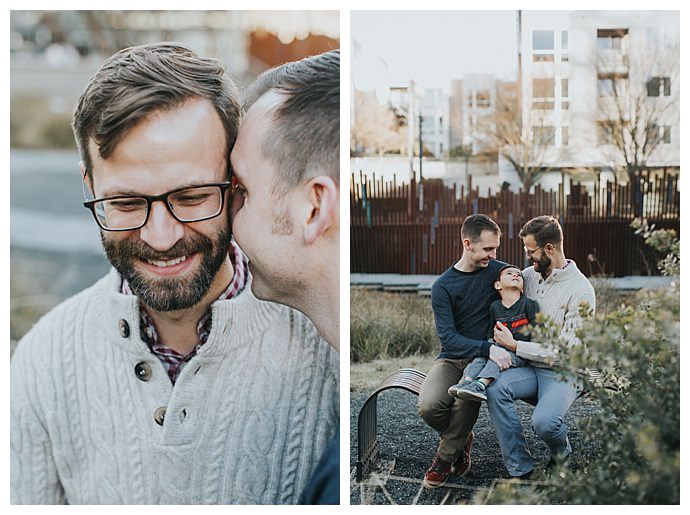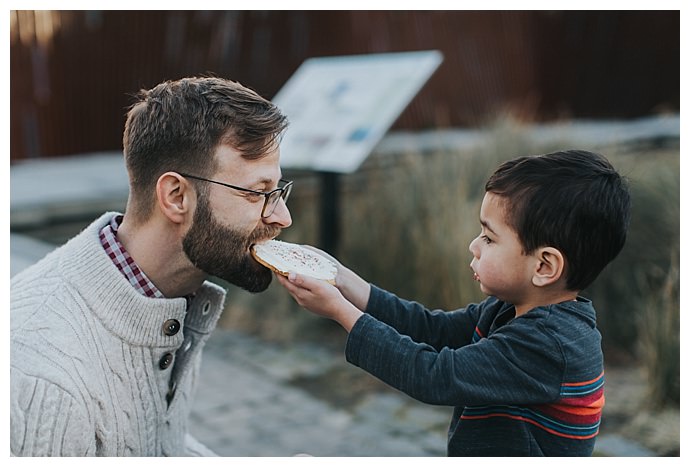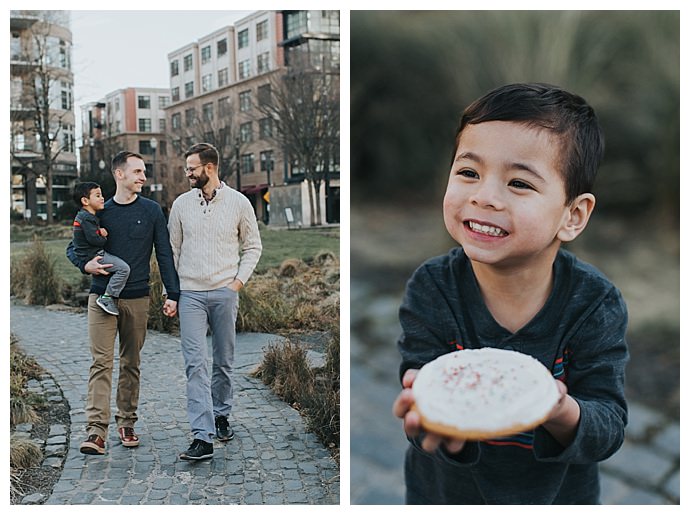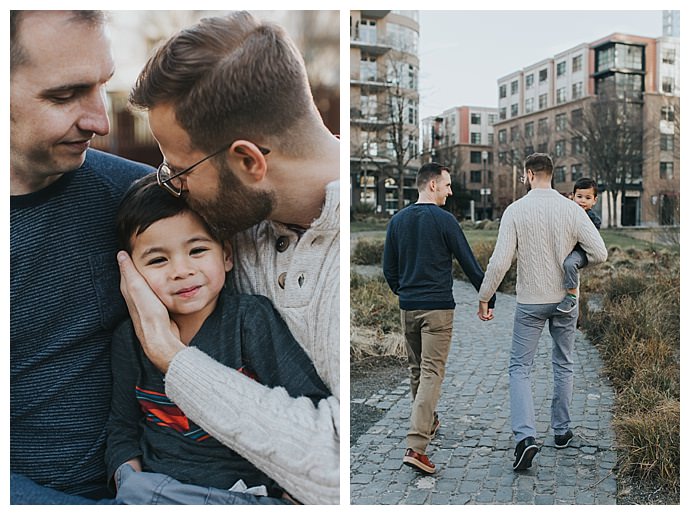 The Proposal
After Adam shocked Brad with a huge surprise party a few months before the proposal, he learned Brad wasn't keen on surprises and knew he wanted the moment to be intimate and low key. When Adam and Brad took their son on a trip to celebrate the New Year, Adam realized the time was right on the first morning of 2016 when they were sitting on the couch watching "Daniel Tiger's Neighborhood," their son nestled comfortably between them.
With the sound of cartoons filling the room, Adam casually handed Brad a jewelry box, as if he had just been asked to pass the remote, and Brad opened the box to find a pair of Paul Smith cufflinks. "We had talked about marriage many times over the years and made a deal that whoever ended up proposing wouldn't do so with a ring," Adam says. "When I first proposed, he was a bit shocked. But we had the best day talking about plans and letting friends and family know. It was such a great day!"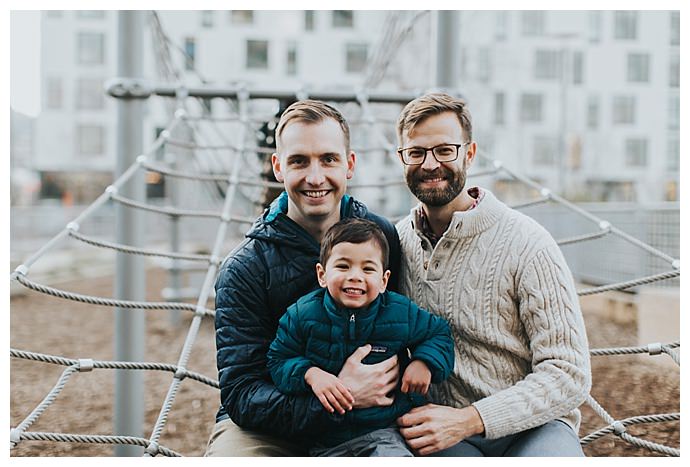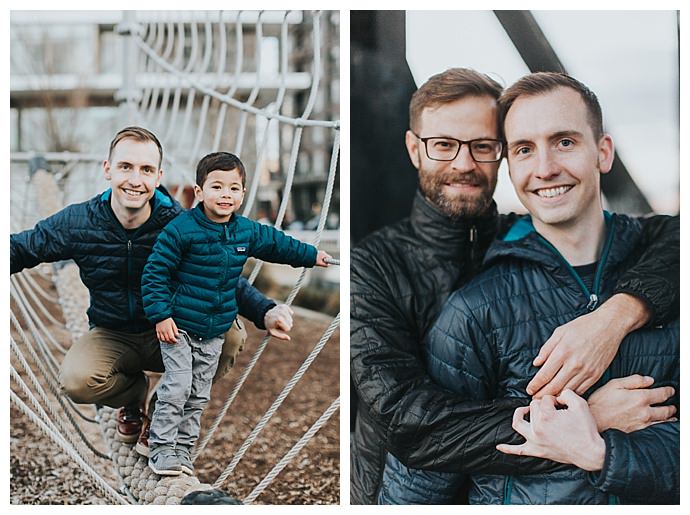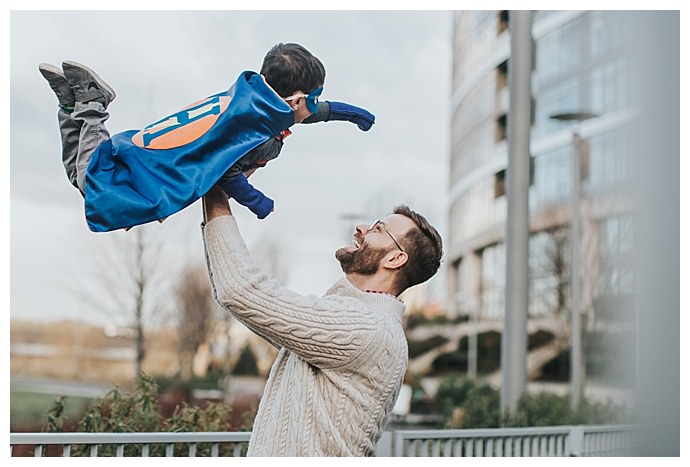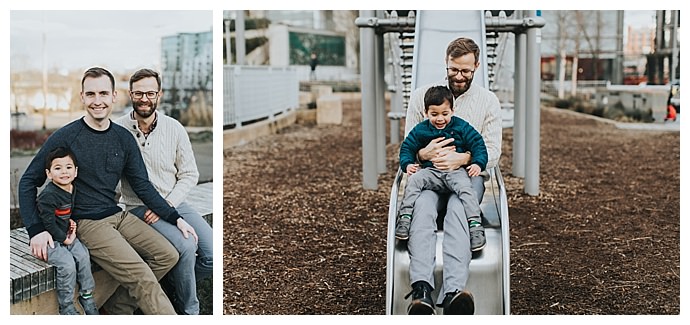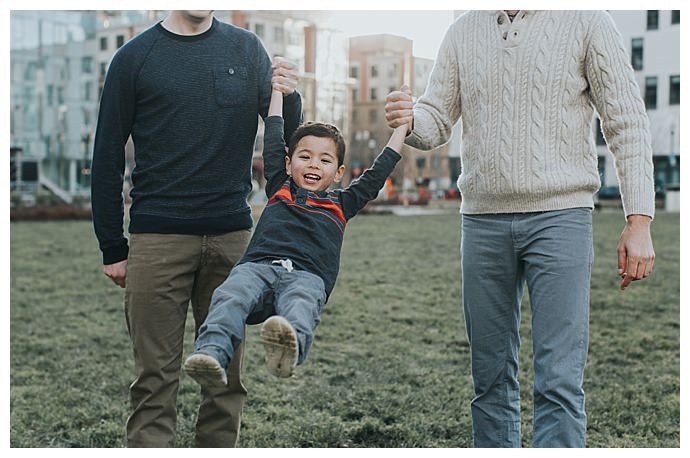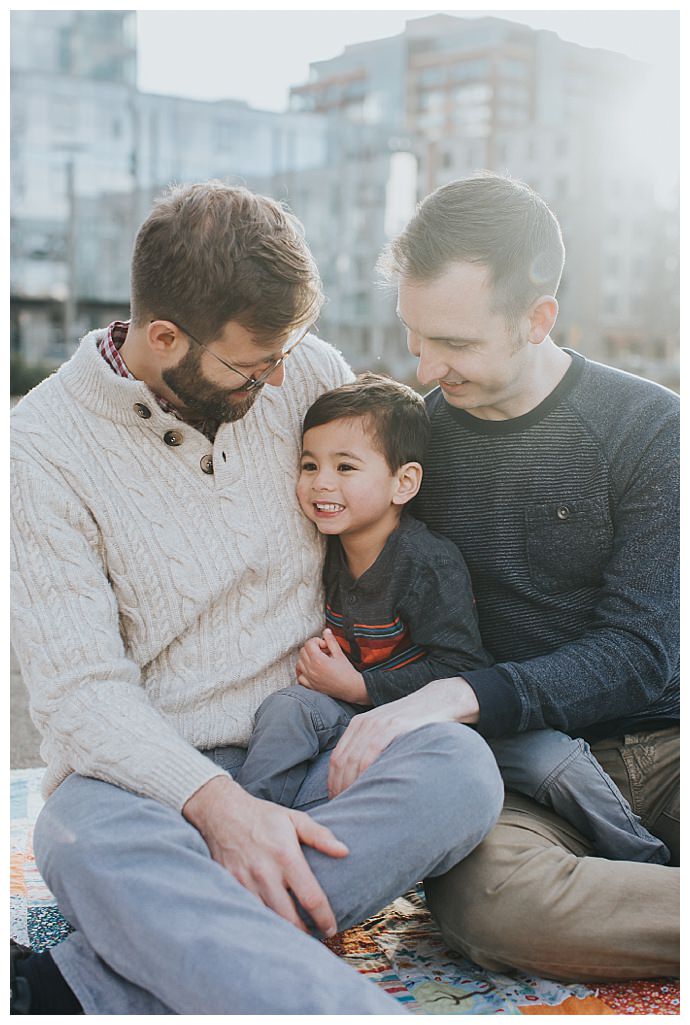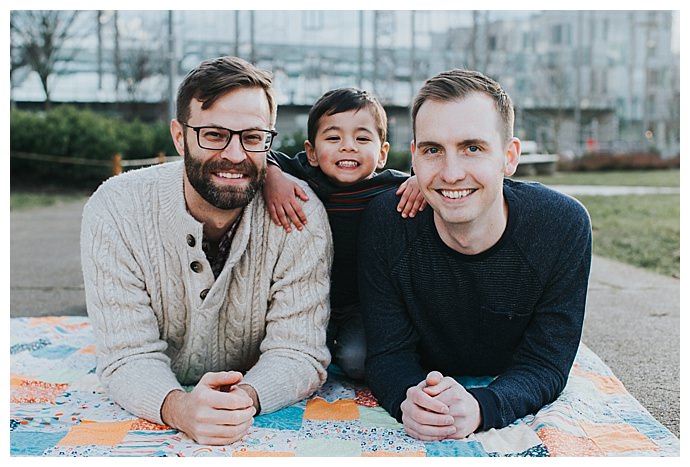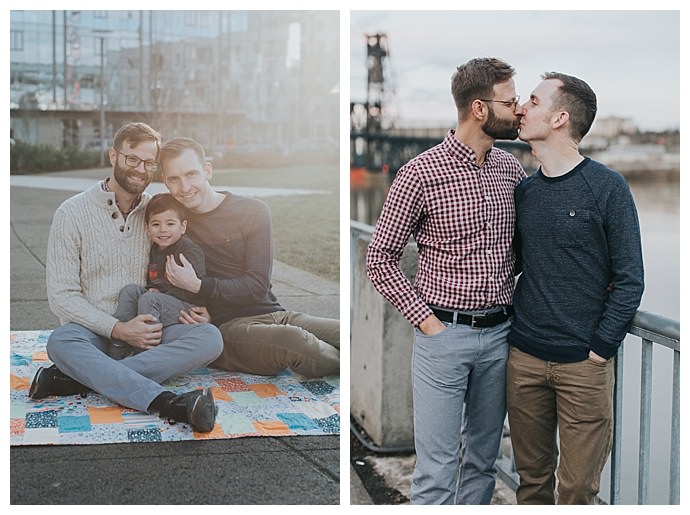 The Rings
After Adam proposed with Paul Smith cufflinks, Brad gave him a complementary pair, which they'll both wear on their wedding day later this year. Brad's wedding ring is a domed 14K white gold band with a high polish, and Adam's ring was custom made with heirloom white gold jewelry, which his mother passed on to him.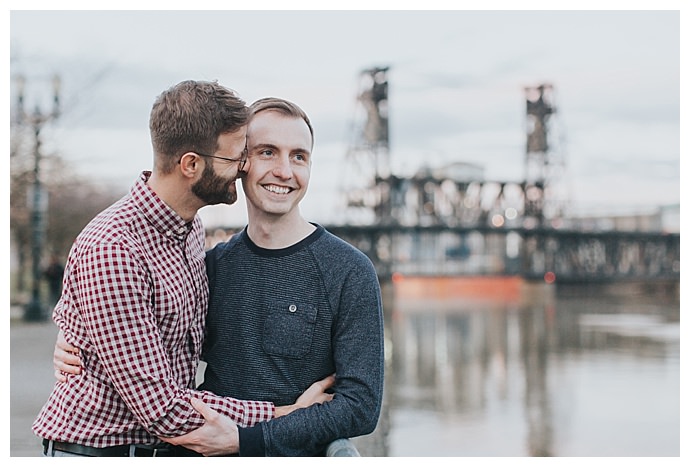 The Wedding Date: September 2017