Want to have a red carpet-worthy look when you walk down the aisle? Consider renting! Since the average bride or groom can't justify a $5,000 accessory splurge, companies are making designer wear accessible by renting out fashions at a fraction of the retail costs. Here are our six favorites: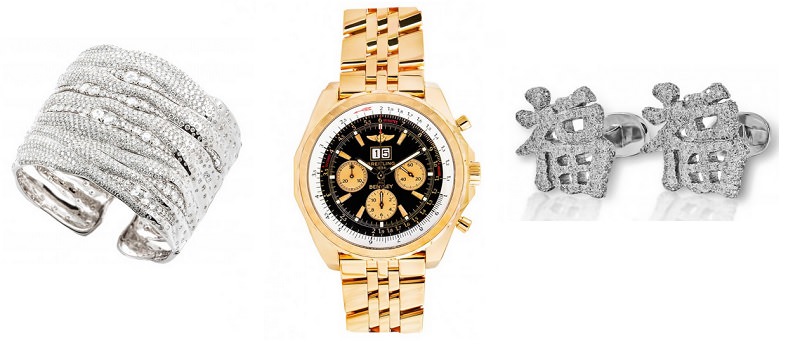 Haute Vault is the latest in accessory rental sites with a plethora of options for both men and women, including cuff links, watches, earrings, bracelets and tiaras. And if you absolutely fall in love with the piece (and have several thousand to spend) you have the option of purchasing your rental.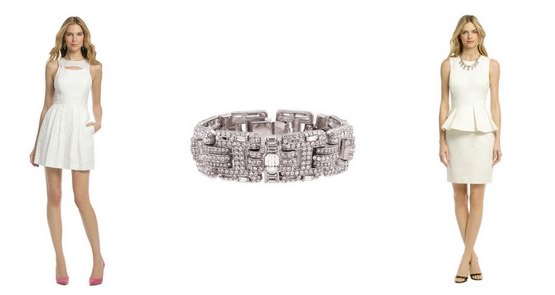 I have Rent the Runway to thank for many last-minute wardrobe solutions. Their virtual closet is packed with designer dresses and handbags that are perfect for bridesmaids, showers and, for the alt bride, perhaps even a wedding dress! While they can ship nationwide, if you're in New York City, take advantage of one of their two showrooms located at their headquarters in SoHo and at Henri Bendel in Midtown.

Fresh Neck is basically like Netflix for ties. You sign up for a membership, create your queue of items and they'll ship the first three out to you. And it's not limited to just ties—you can rent cuff links, tie bars, suspenders, lapel pins and more.

If a Chanel clutch is what you're coveting, check out Bag Borrow or Steal, which got its claim to fame on the first Sex and the City movie. Rented by the month, their inventory reads like a Who's Who list in the designer world. And they've even added a few watches, sunglasses and jewelry into the mix.

Adorn.com offers fine jewelry rentals as well as clutches and hair accessories. We recommend tapping into the free consultations with their style experts to help you pick the bling that will work best with your wedding day style.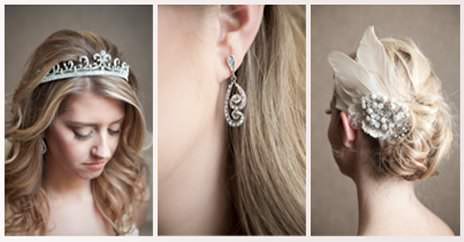 Specifically targeted to wedding day fashion, Happily Ever Borrowed has bridal accessories such as belts and sashes, headbands and tiaras, hairpins and combs, veils as well as jewelry, discreet ring boxes, clutches and ties.