Being that one of our many passions is making your wedding plans sail along smoothly, seamlessly and in style, our weekly series will keep you in the loop with our latest product crushes plus all the best online promotions and discounts! This weekend, discover which roses don't have thorns, get in the "ring" for stackable bling and find out how you can give your dad or new father-in-law the gift of a six-pack this Father's Day without forcing him to get in shape. Happy shopping!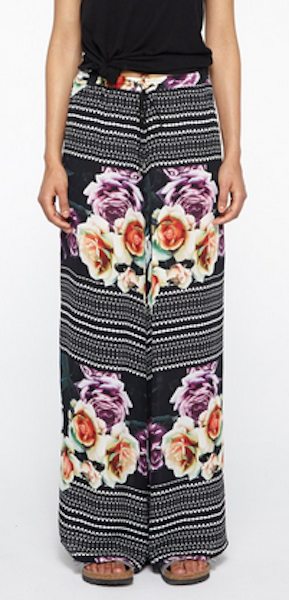 Rosa Wide Leg Pants by Nicole Miller
Every rose has its thorn … except for the summery, colorful roses on your new Rosa Wide Leg Pants from Nicole Miller (because that would kind of hurt). Feel breezy and graceful as you take a long stroll on the beach with your beloved!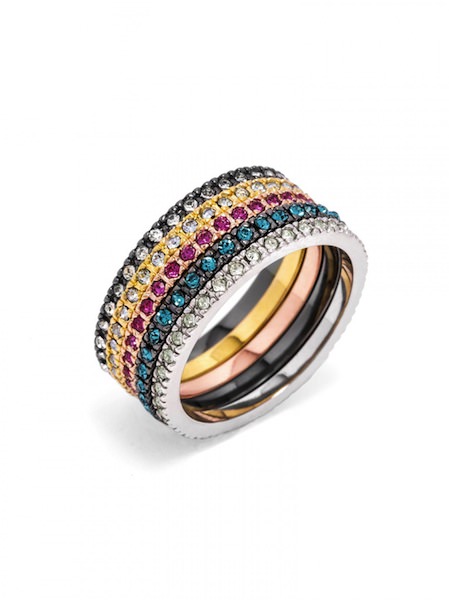 Whimsy Ring Set from Bauble Bar
If exchanging rings at the altar put you into a sort of ring-bling frenzy, you're not alone. Stackable rings are all the rage, and you can find tons of styles at Bauble Bar, like this rainbow Whimsy Ring Set. Get 15% off when you buy three and 20% off when you buy five!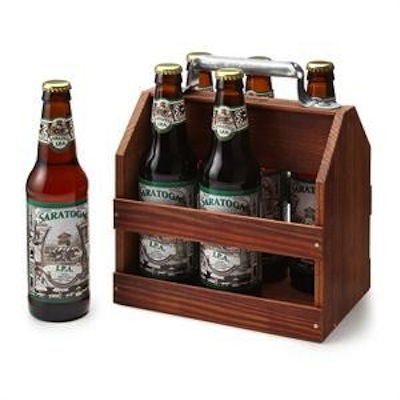 Wooden Six-Pack Beer Carrier from Classic Hostess
We are all a fan of six-packs, aren't we? No, not the rock hard abs … the drinkable kind of six-packs. After the wedding festivities, spend some quality time with your dad or new father-in-law outside and bring along some of your favorite beers in this Wooden Six-pack Beer Carrier that you just bought him for Father's Day! But feel free to mix and match … some people like the taste of hops more than others.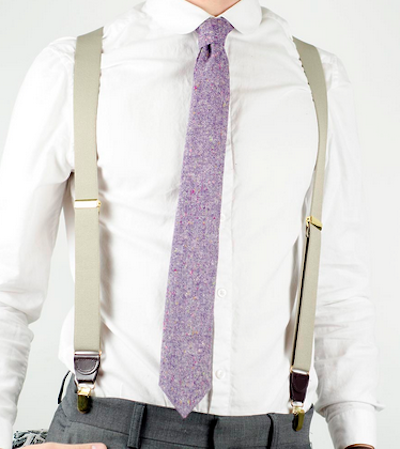 Wool Tweed Necktie from Scoutmob
There's nothing we love more than texture, and this Wool Tweed Necktie from Scoutmob certainly fits the bill. Look debonair on your wedding day sporting this eye-popping tie in purple, rose, balmoral or pepper!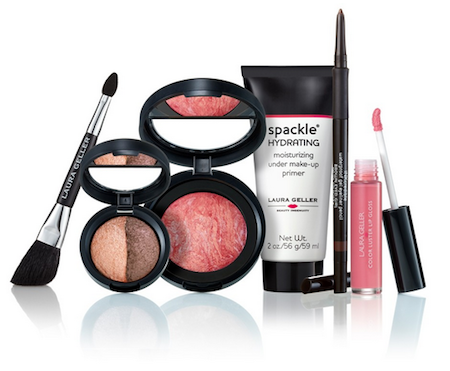 Happy & Beautiful Kit from Laura Geller
Since you'll undoubtedly be Happy & Beautiful on your wedding day, it only makes sense that this makeup kit from Laura Geller would be calling your name. Complete with eye shadow, blush, moisturizing primer and pink gloss, you'll have everything you need to be naturally stunning on the big day!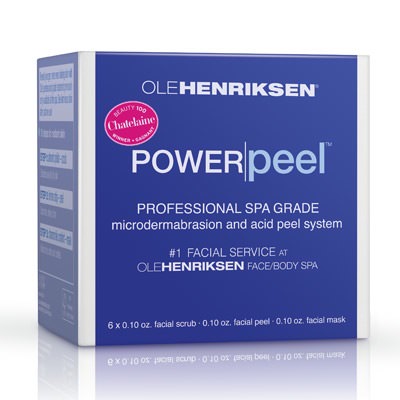 Power Peel by Ole Henriksen
Just in time for the wedding, smooth out that complexion and reduce the hyperpigmentation from all that backyard sunbathing you've been doing. This Power Peel by Ole Henriksen is a three-step facial treatment that will have your skin looking brighter and more radiant than ever before after just one use!
*Editor's Note: This post contains affiliate links. Each time you purchase an item via our affiliate links, Love Inc. is receiving a small percentage of the sale, thus you are helping our small, equality-minded business grow and allowing us to provide more content for YOU! Isn't that just fantastic?