Being that one of our many passions is making your wedding plans sail along smoothly, seamlessly and in style, our weekly series will keep you in the loop with our latest product crushes plus all the best online promotions and discounts! This weekend, check out this glam take on the boho flower crown, make your day shine in more ways than you think and add a "pinch" of lobster to your wardrobe. Happy shopping!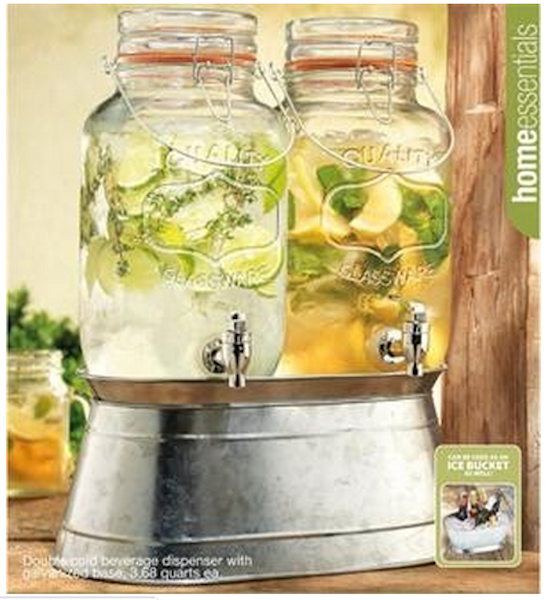 Twin Glass Beverage Dispenser from Classic Hostess
With all that dancing at your summer wedding, your guests will surely need to stay refreshed. Add a little rustic elegance to your celebration with this Twin Glass Beverage Dispenser from Classic Hostess, providing your guests with their choice of two beverages served in style (looks like the perfect place to house some red and white sangria side-by-side)! Snag 15% off on orders over $149 with the code SPRING15. Ends 4/26!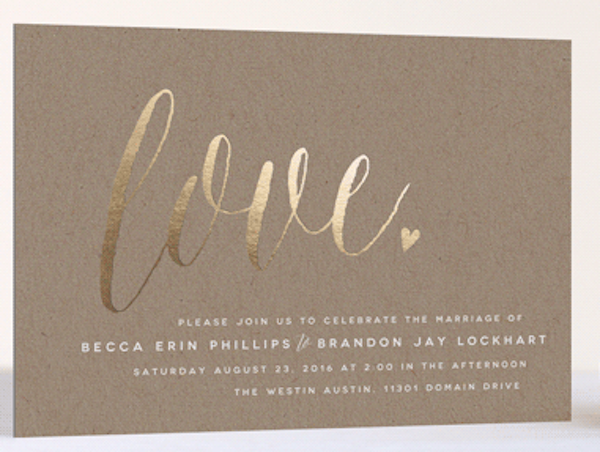 Foil-Pressed Wedding Stationery from Minted
Make your special day "shine" down to every last detail, including the wedding invitations. From now until 4/27, anything and everything foil-pressed is 20% off with the site code SPRINGFOIL. Choose from gorgeous designs that range from the classic, timeless and chic design pictured above to something with a little more spunky and "wild" (yes, they have a leopard foil-pressed wedding invitation)! You are bound to find a design that lets the true essence of your relationship shine through.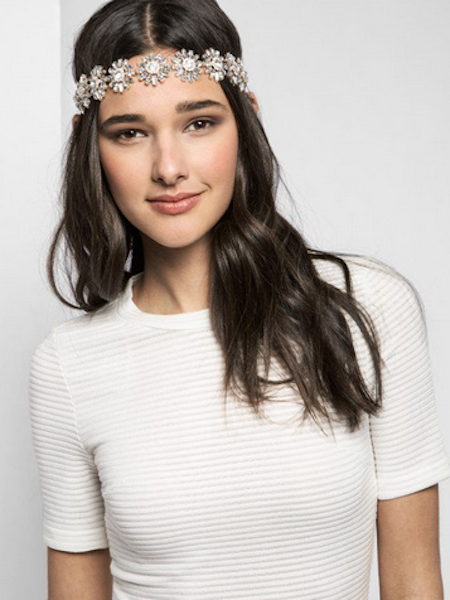 Crystal Firecracker Hair Band from BaubleBar
Hair flair is all the rage! This Crystal Firecracker Hair Band from BaubleBar is a stunning glam take on the boho flower crown. Hurry and start browsing — this quirky yet upscale accessory is becoming a bestseller! Save 15% on your first order by simply entering your e-mail address and checking your inbox for the promo code!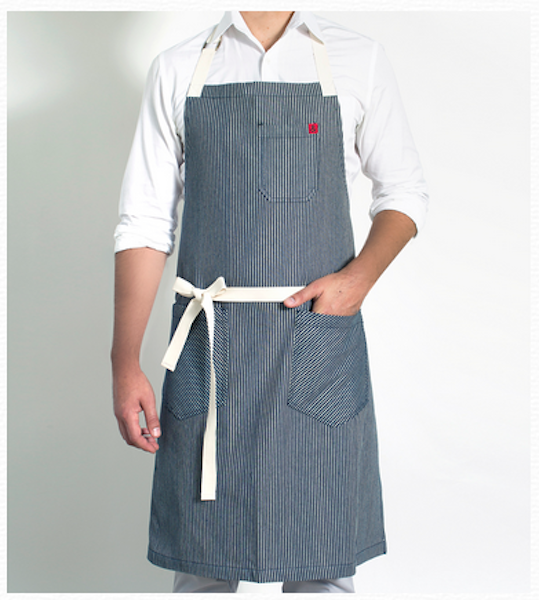 Hickory Apron from Scoutmob
How is Scoutmob such an addictive goldmine? We stumbled upon this sturdy, comfortable hickory apron that will become your kitchen necessity. Hosting an engagement party complete with summer grilling? Not only do we love smoky meats, but we love that this apron is stylish, has ample pockets for your grilling tools and is perfect for the DIY couple that has a passion for cooking (and hosting)!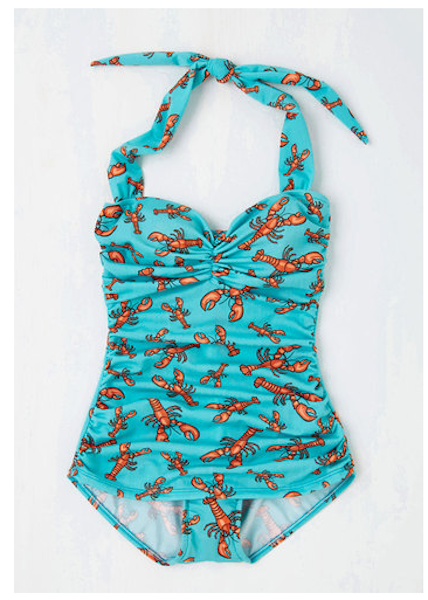 One-Piece Swimsuit in Lobster from ModCloth
Rock lobster! No, we're not referring to the B-52's song (although, it is pretty fun). But we are talking about rocking lobster in this adorable one-piece swimsuit from ModCloth! Don't you think it's time to get a little more adventurous with your swimwear and just in time for your romantic getaway? ModCloth has tons of one-piece styles, including vintage, adorable prints (like these lobsters!), frilly skirted suits and more!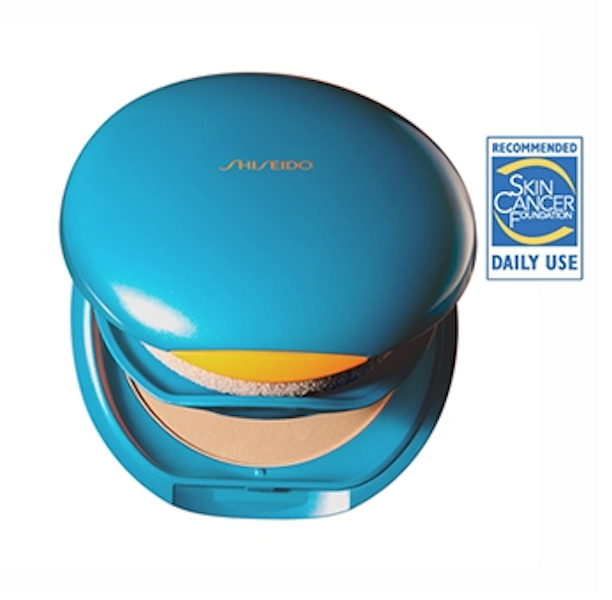 UV Protective Compact Foundation from Shiseido
With all these outdoor, summery events coming up (the wedding, the engagement party, the bachelor/ette party), who wants to get a horrible sunburn and look like a lobster? We know we said yes to rock lobster…but that doesn't mean subjecting your unprotected skin to harmful UV rays. Luckily, Shiseido has a powdery, water-resistant foundation that provides a long-lasting, natural matte finish and broad spectrum sunscreen. Shop now and receive three deluxe samples with any foundation purchase!
*Editor's Note: This post contains affiliate links. Each time you purchase an item via our affiliate links, Love Inc. is receiving a small percentage of the sale, thus you are helping our small, equality-minded business grow and allowing us to provide more content for YOU! Isn't that just fantastic?