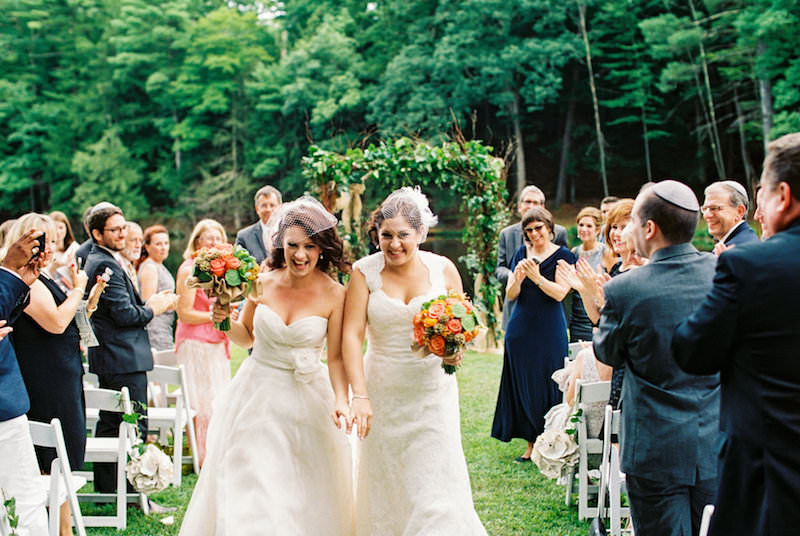 Two femme brides tying the knot often means double the dresses, but before you and your fiancee head to the bridal salon, there are a few things to keep in mind before saying Yes to the Dress(es).
You each have your own distinct personalities, so let those shine in your wedding dress picks. You may be a free-spirit while your lady is more traditional, so don't feel like you have to be matchy-matchy. In fact, some of the most amazing weddings I've seen have been two brides wearing two very different designs!
While different designs are encouraged, different tones of white (or blush, tan or blue) are not. A beautiful ivory next to a bright white can actually appear dingy in photos, so be sure to stick with the same shade.

Keep the venue/season in mind. This goes for all couples — while you want your wedding fashion to be representative of you, a massive ball gown might look out of place at an August barn wedding (not to mention, you'll be sweltering). Pick a design that goes with the aesthetic of your day.
If you want to surprise each other during the First Look (which end up being some of my personal favorite wedding shots!), have a trusty friend who has an eye for design go shopping with each of you or, if you're shopping at the same salon, enlist the help of the consultant so she can ensure that your two dresses will look great side-by-side.
You can make even the most different of styles look cohesive with accessories or similar bouquets. "Using accessories in the same theme or color would be a great idea," says Love Inc. fashion editor, Krista Roser. "Adding statement shoes in the same color or vibe is another way to bring the two looks together."
Photo from Elena and Lindsey's Catskill Resort Wedding, photographed by Alexis June Weddings
By Brittny Drye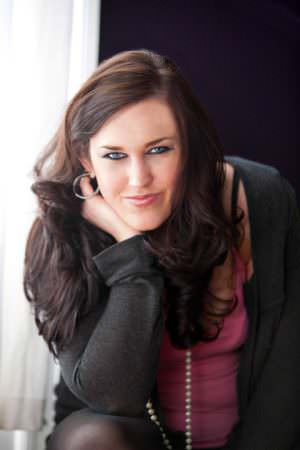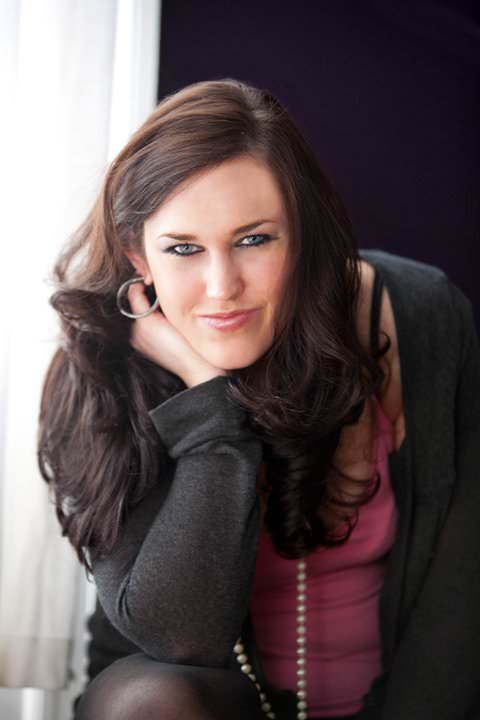 Brittny Drye is the founder and editor-in-chief of Love Inc. magazine. A fierce cheerleader for marriage equality, she launched loveincmag.com in 2013 as a way to to celebrate both straight and same-sex love, equally. She lives in New York City with her fiancé and their cat, Scout.