Being that one of our many passions is making your wedding plans sail along smoothly, seamlessly and in style, our weekly series will keep you in the loop with our latest product crushes plus all the best online promotions and discounts! This weekend fill in the missing blanks from your registry, bequeath your crew with gorgeous engraved gifts and score your stationery at a discount!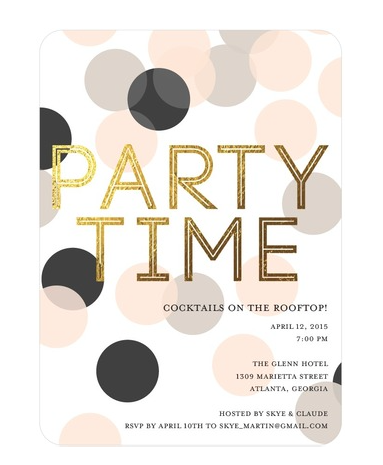 Lavish Time Black Party Invitations
Stationery is one of the spendier facets of weddings — and parties in general — but it's also an important part of the planning puzzle, as it helps set the tone for the event and gives your guest a little insight into formality. Tiny Prints is taking 25% off party invitations until Sept. 14 with code 25OFFPARTY.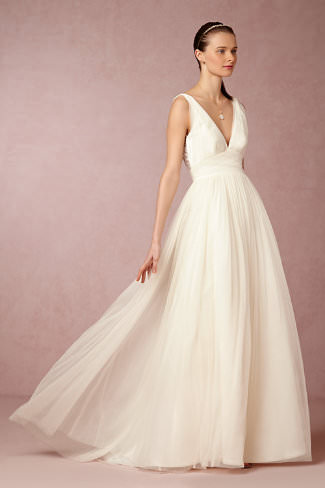 We swoon hard over the gowns at BHLDN, with obvious reason: The flowing frocks are designed by names such as Tadashi Soji, Watters, Needle & Thread, Adrianna Papell and more. It's the sale section on the BHLDN site, though, that really sets our hearts a-flutter: Many items can be found with a couple hundred knocked off, but every once in a while, like with the Aimee gown, they're over half off the original price.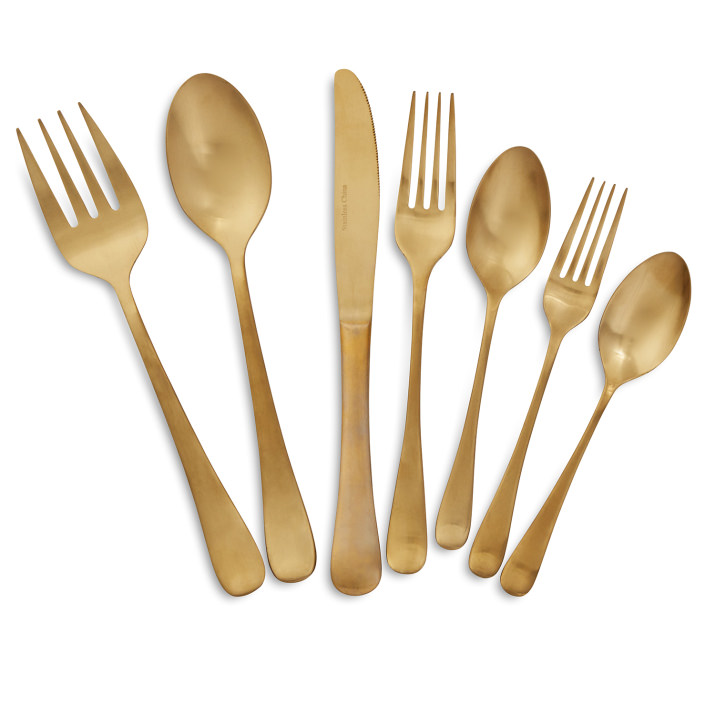 As the trickle of wedding gifts starts to slow, you might notice one or two things you really yearned for missing from your trove of new goodies. If those things happen to be kitchen and cooking items, then Sur la Table has got your back. Score up to 65% off with their Great Fall Sale and fill in the blanks from your registry.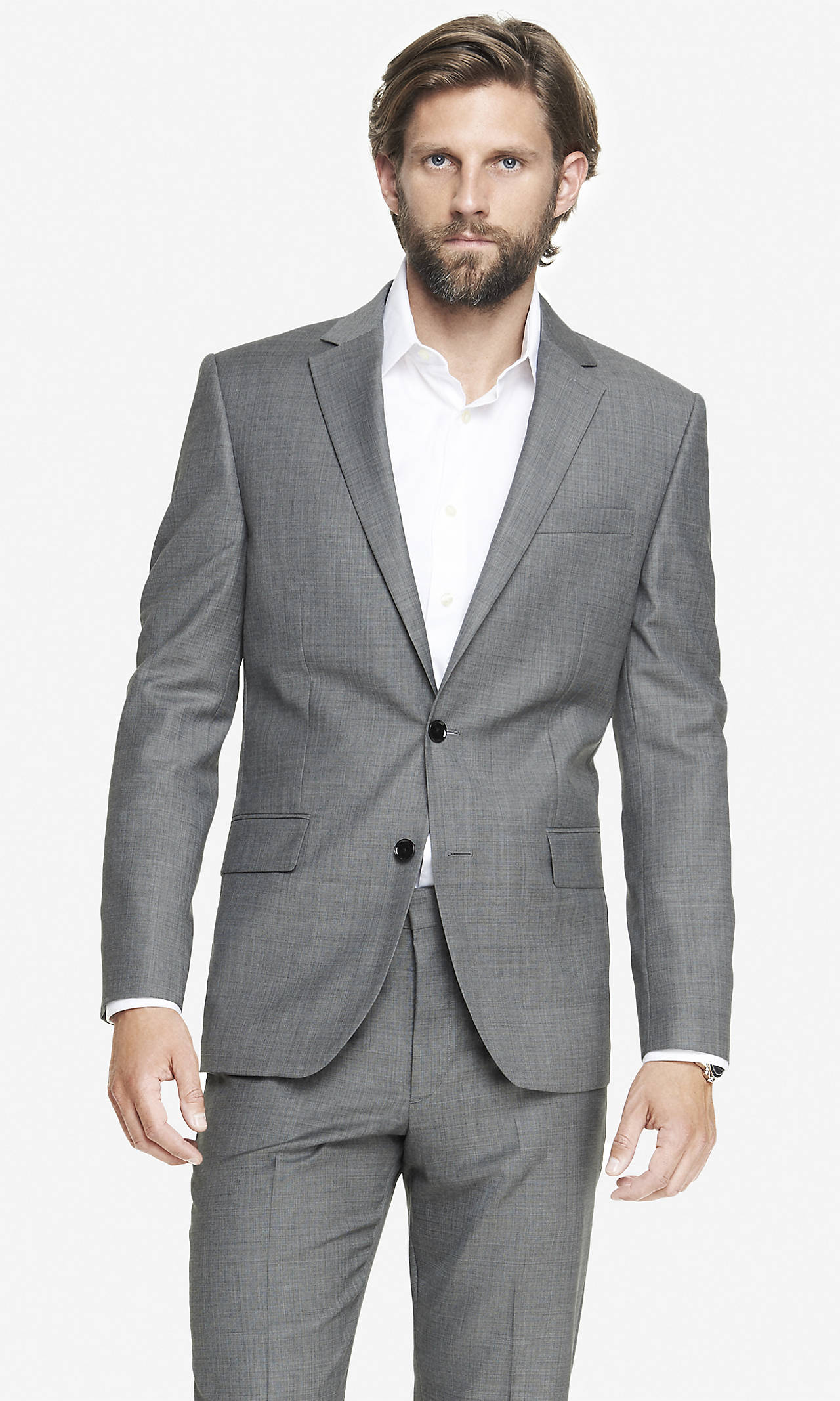 Suits are a great investment, but an investment in every sense of the word: Those bad boys don't come cheap. Express, though, is gonna throw you a bone and take $100 off matching suit jackets and pants, so you can roll in style without sacrificing all your hard-earned dollars.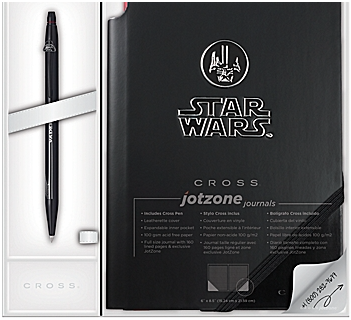 JotZone Darth Vader Star Wars Gift Set
Personalized gifts for your crew or parents are the best. And there are few better ways to truly personalize something than to get it engraved — whether it be with their initials, a sweet note or a moment or joke the two of you share. Get free engraving at Cross when you spend $100 or more with code ENG2015.
*Editor's Note: This post contains affiliate links. Each time you purchase an item via our affiliate links, Love Inc. is receiving a small percentage of the sale, thus you are helping our small, equality-minded business grow and allowing us to provide more content for YOU! Isn't that just fantastic?