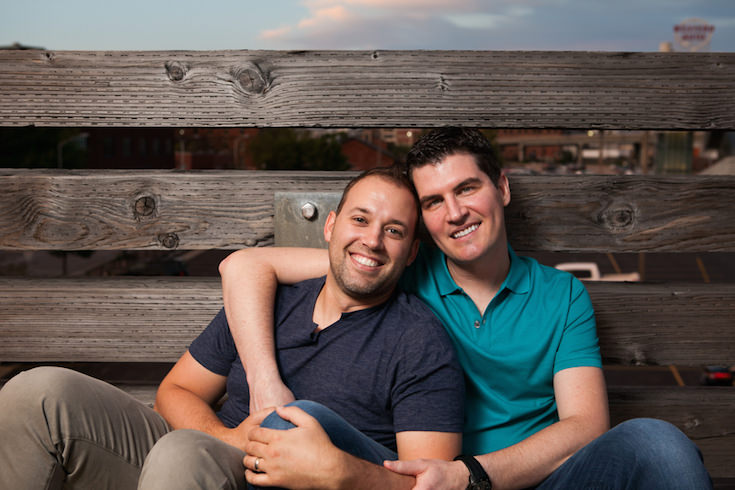 We're currently swooning over this at-home engagement session by Morgan Miller Photography not only for the hip interior design but the closeness of these two is so transparent. Seriously, they're never more than two inches apart … I love how in love with each other they are!
With Morgan behind the lens, Caleb and Jason had their love captured in their newly purchased loft, located in the heart of Kansas City's Crossroads Art District. Rooftop views, fireside snuggles and stolen kisses in the stairway are just a few of the amazing moments that were documented.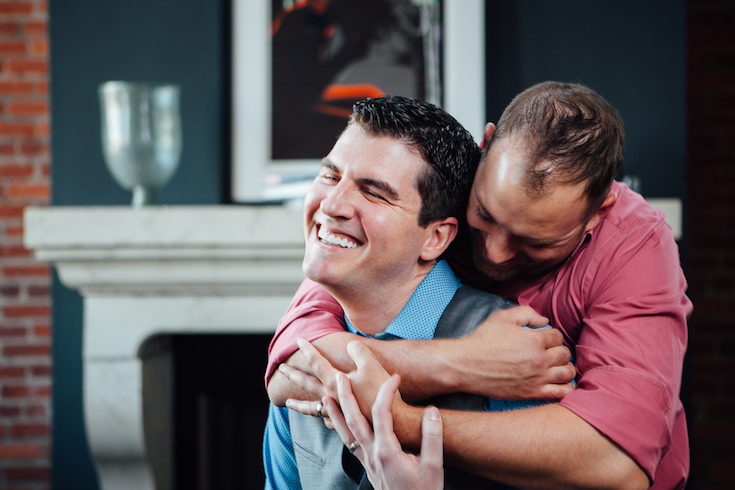 By Brittny Drye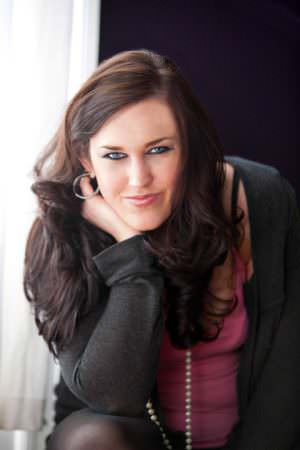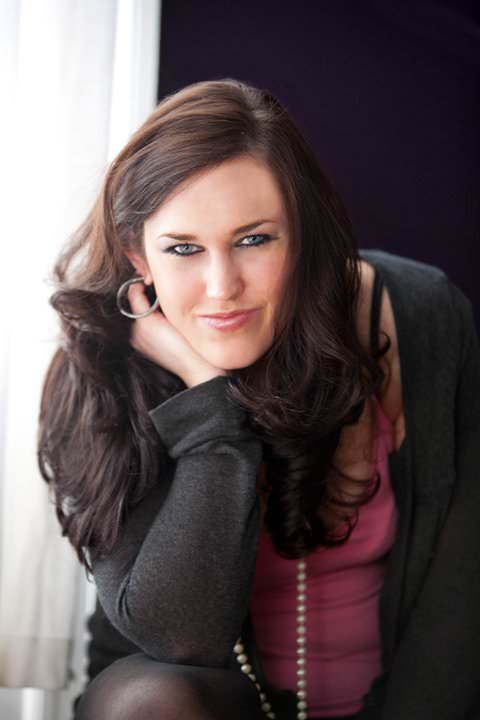 Brittny Drye is the founder and editor-in-chief of Love Inc. magazine. A fierce cheerleader for marriage equality, she launched loveincmag.com in 2013 as a way to to celebrate both straight and same-sex love, equally. She lives in New York City with her husband and their cat, Scout.