Being that one of our many passions is making your wedding plans sail along smoothly, seamlessly and in style, our weekly series will keep you in the loop with our latest product crushes plus all the best online promotions and discounts! This weekend, celebrate Earth Month with some eco-friendly goods, get inspired with some creative ways to light up your big day or find out how you can literally pop the question to your bridesmaids. Happy shopping!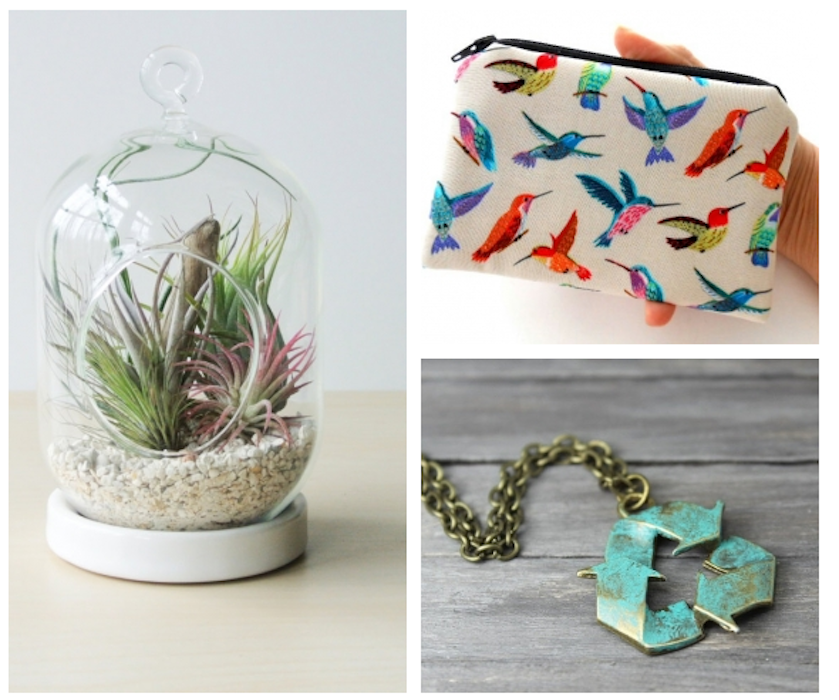 Eco-friendly products by Etsy
Did you know that April is Earth Month? Etsy has tons of recycled, eco-friendly and upcycled products to choose from. Whether you are an Earth-loving happy couple looking for recycled wedding day decor, just want to browse some handmade jewelry or are hunting for ways to accessorize in eco-friendly style, Etsy has some amazing goods just waiting to be unearthed!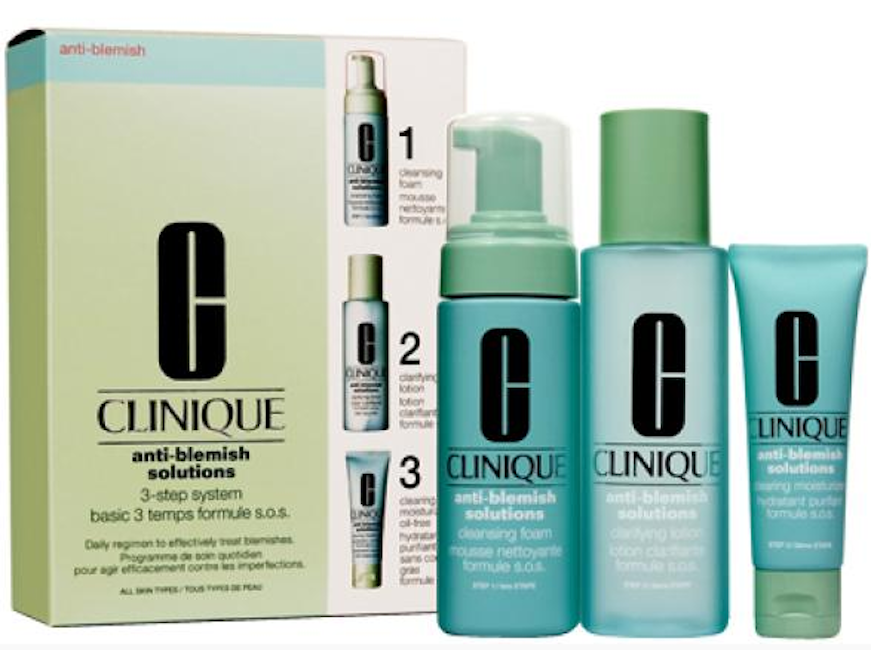 3-Step Anti-Blemish Solution for Men from Clinique
I love anything that has three simple steps, don't you? For any soon-to-be grooms who are experiencing some wedding planning stress breakouts, now is the time to try Clinique's 3-Step Anti-Blemish solution for men. From now through April 14th, get a free Clinique for men face scrub with the purchase of any two products that are labeled with a "free gift" bubble.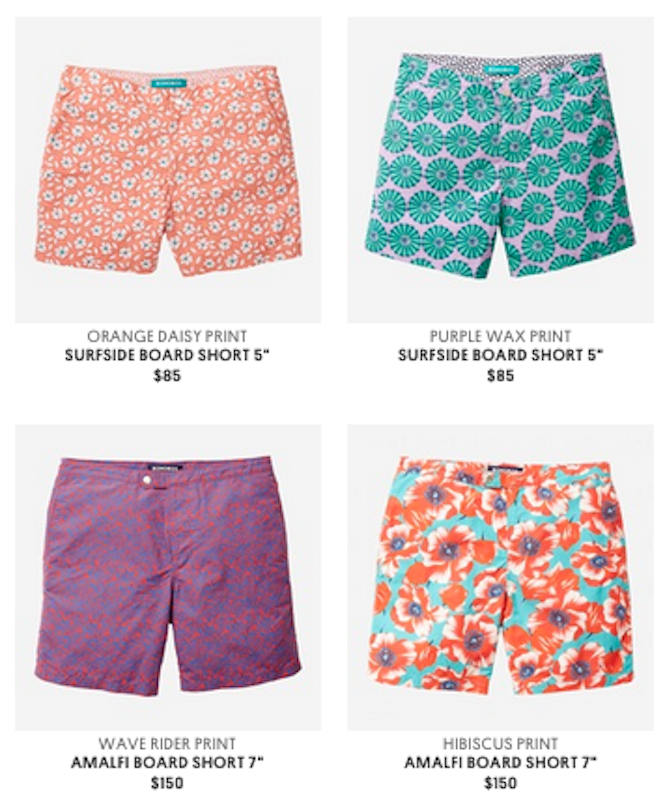 Swim Trunks from Bonobos
Packing for a honeymoon or just going on a vacation with your honey to escape this erratic weather? Bonobos has a slew of new swim trunk arrivals, and we can't get enough of the bold, vibrant patterns (love the top right)! If you're a new customer, save 20% on your order now through April 30th using the code SPRINGSTYLE at checkout. It's time to "lighten up" for warmer weather!
Lanterns and Lamp Shades from Fab.com
Who knew lighting was such a good "outlet" in which you could express your unique vibe as a couple on your wedding day? Whether you're cat lovers, need a pine cone lamp shade for your rustic winter wedding, think it would be awesome to cast some amazing starry-patterned shadows on your venue wall or want to add some crazy, fun light-up cubes to the reception, you can find it on Fab.com. Get 20% off on 4/11 and 4/12 on any furniture and lighting purchase!
Flower Assortments and The Ooh La La at TheBouqs.com
Find bouquets for any wedding palette on TheBouqs.com! Whether you are looking for some floral tabletop inspiration, springy decor or the perfect bouquet to clutch as you glide down the aisle, you won't be disappointed with this selection. From now through April 30th, receive 10% off the Ooh La La Bouqs with the code APRILBOUQ10!
Handmade Goods from Scoutmob.com
For the artsy, crafty couple who would love to add some unique details to their big day, ScoutMob.com is a treasure trove. Bath tea soaps can make a wonderful guest favor, handcrafted map table numbers can be perfect for the adventurous, travel-loving couple, or you can quite literally "pop" the question to your bridesmaids with a fun confetti popper. But just a warning…once you start browsing on ScoutMob, you'll be settled in for the evening.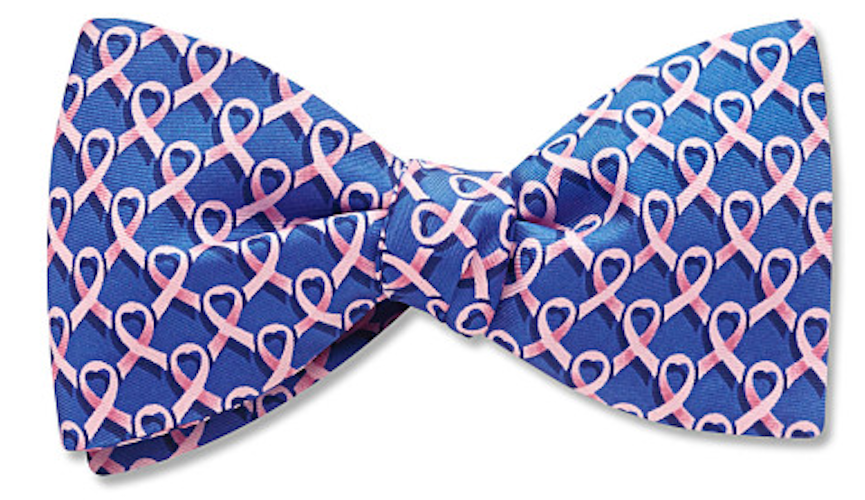 Pink Ribbon III Bow Tie at BeauTiesLtd.com
You can look incredibly spiffy on your wedding day and do so while supporting a cause. Buy a Tie for a Cause, and 25% of that sale will be donated to the non-profit organization the tie represents. Plus, Beau Ties features tons of other pictorial, fun ties that may hold special meaning for you as a couple!
*Editor's Note: This post contains affiliate links. Each time you purchase an item via our affiliate links, Love Inc. is receiving a small percentage of the sale, thus you are helping our small, equality-minded business grow and allowing us to provide more content for YOU! Isn't that just fantastic?