There was no lack of emotion, style, or elegance to be had for Jessica and Camille's wedding at the Taglyan Cultural Complex in Hollywood, California.
The swoon-worthy vibes started with their head-turning attire; Jessica in a custom embellished Aria Bacacci trumpet gown and Camille in a custom chic tux by JB Clothiers. They shared a first touch and a prayer with Camille's mom before heading to the ceremony — one of Camille's favorite moments of the day!
In keeping with Jessica's love for white orchids, an aisle lined with petals and glass vases filled with dripping white blooms, set the scene for their dreamy outdoor space. Each bride chose a song for one another to walk down the aisle to; adding such emotion in the sweetest of ways as their parents escorted them down the aisle.
A clean design, colored uplighting, and metallic accents made the ballroom shine. They brought the glam to the dance floor as fog rolled through the space having the couple look as though they were dancing on the clouds. A traditional family dance was also held before dinner, setting the stage for the fun night ahead.
As for the stunning five-tier cake with gold accents, "Ha! We had a fake cake!" shares Jessica. "We ordered six sheet cakes and served it right after we 'cut' our fake cake. We also saved a lot of money this way."
"Every little moment was special." continued Jessica. "It was fun, it was exciting, and it was a day that we both planned and saved for, for over two years."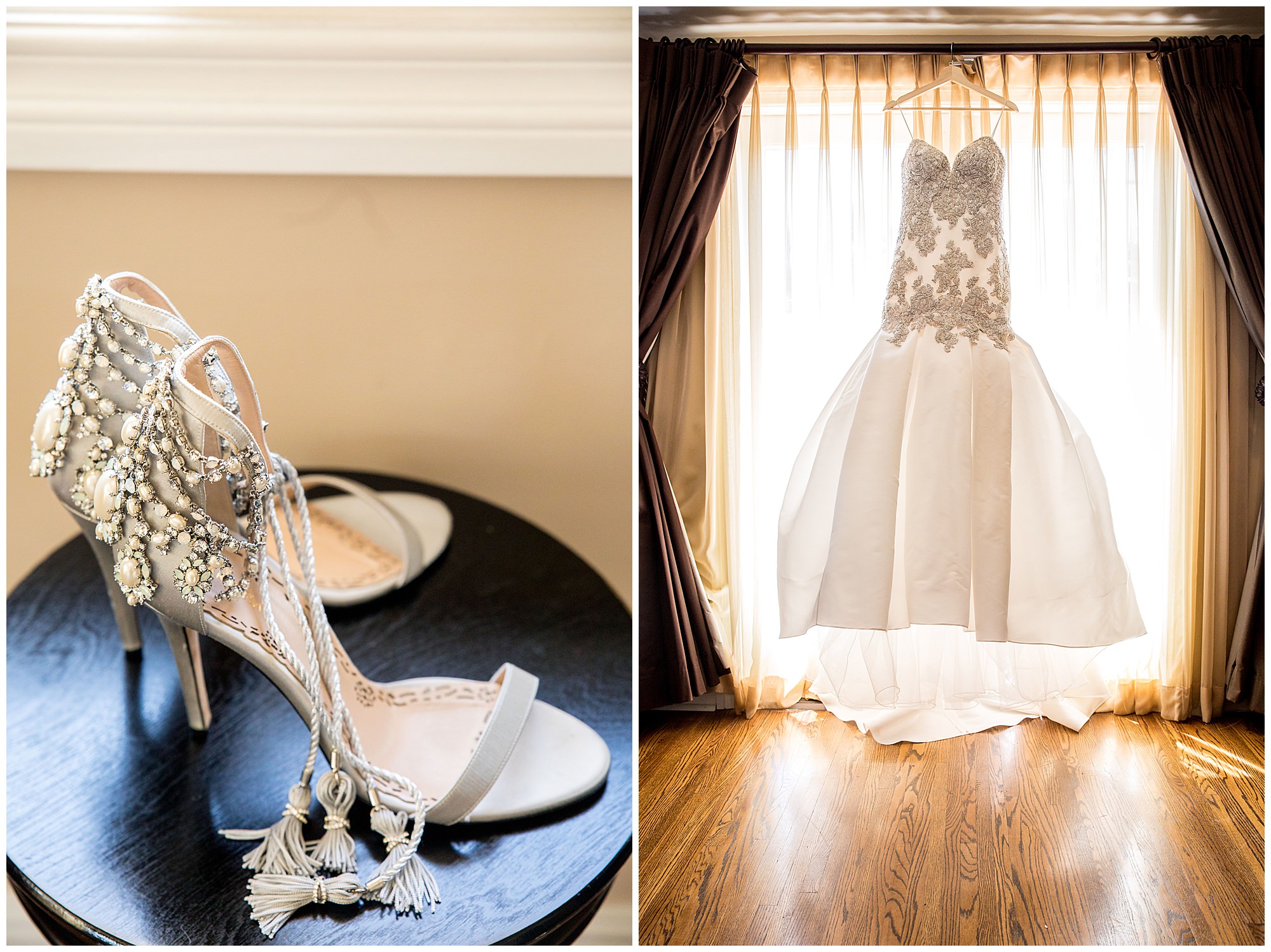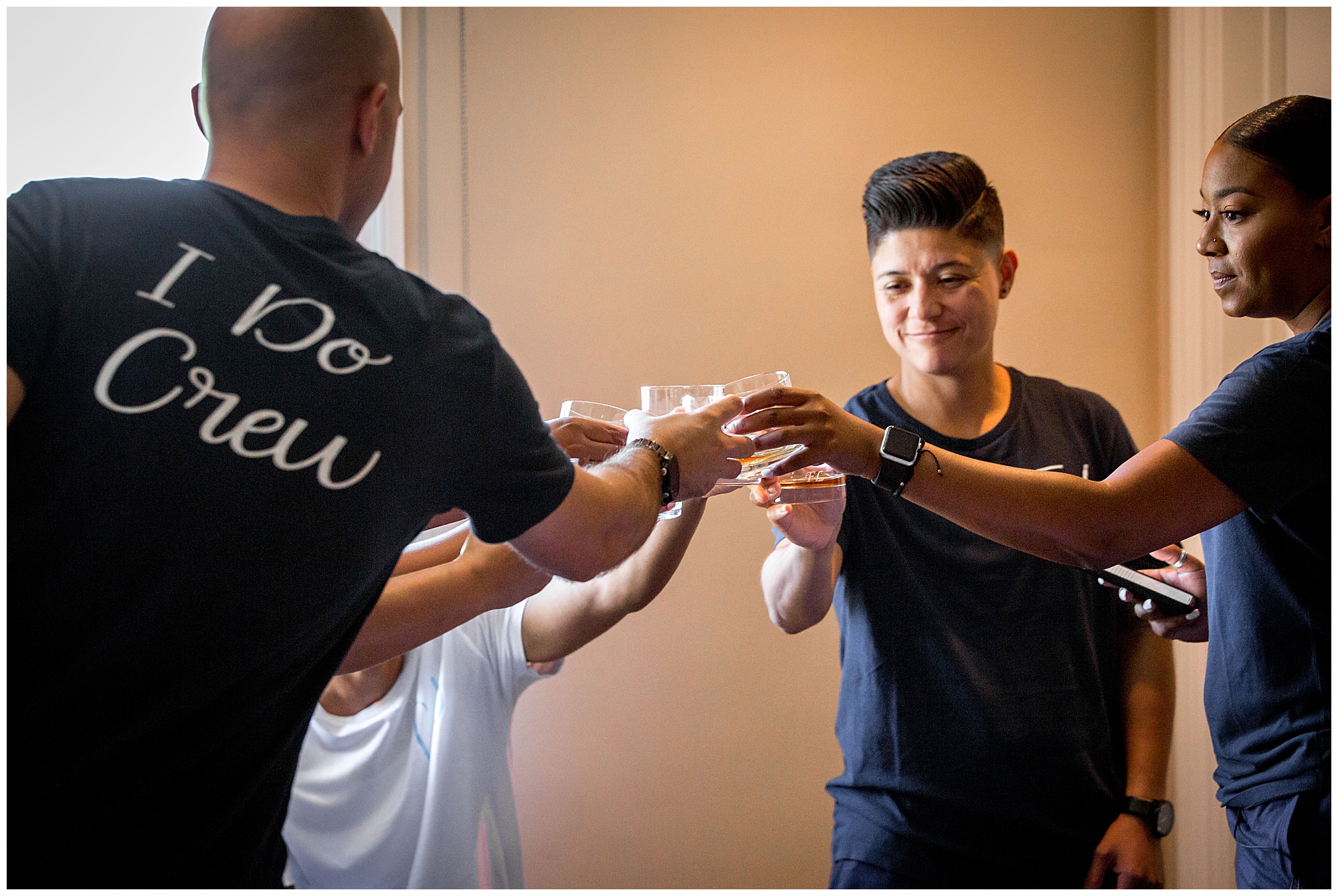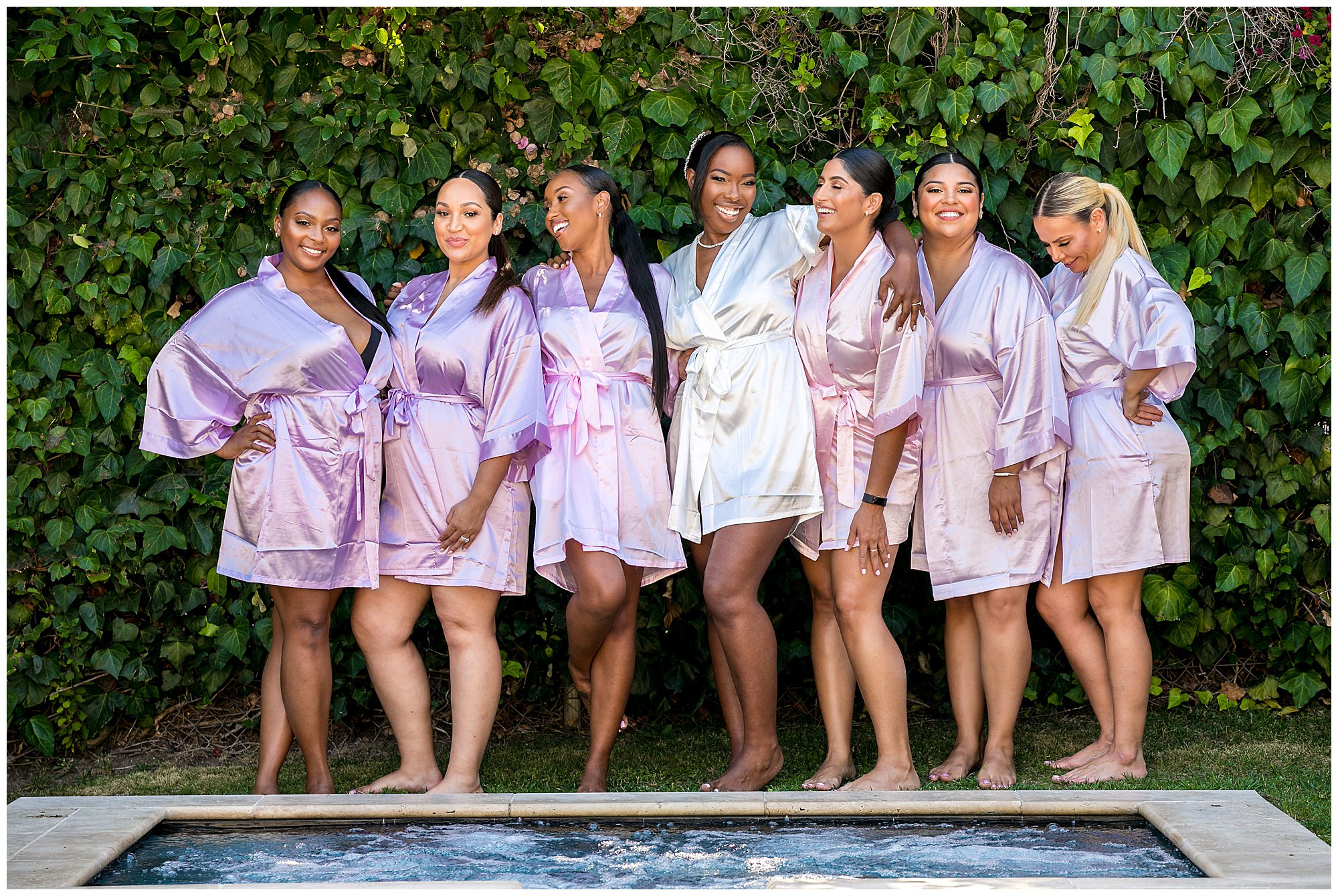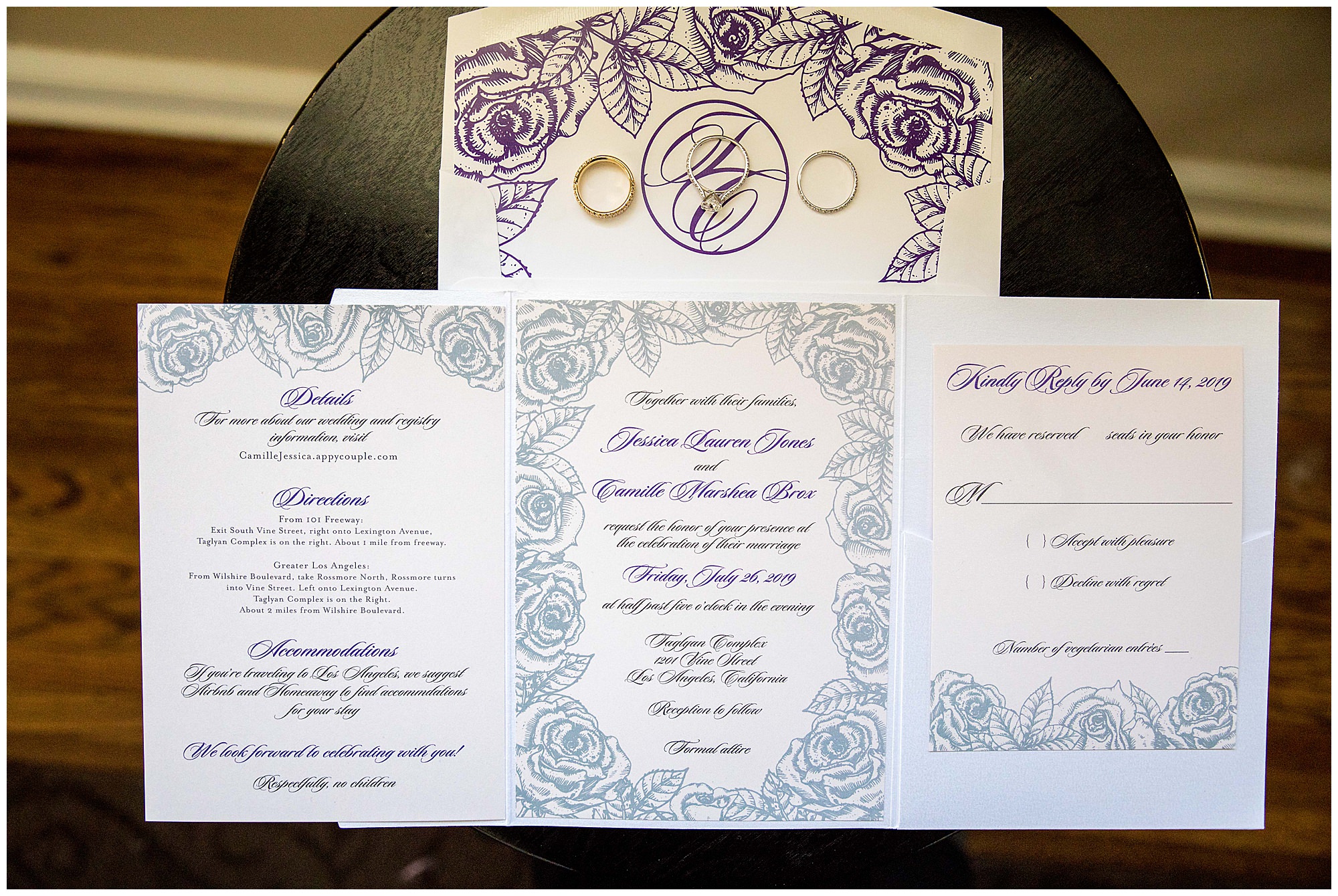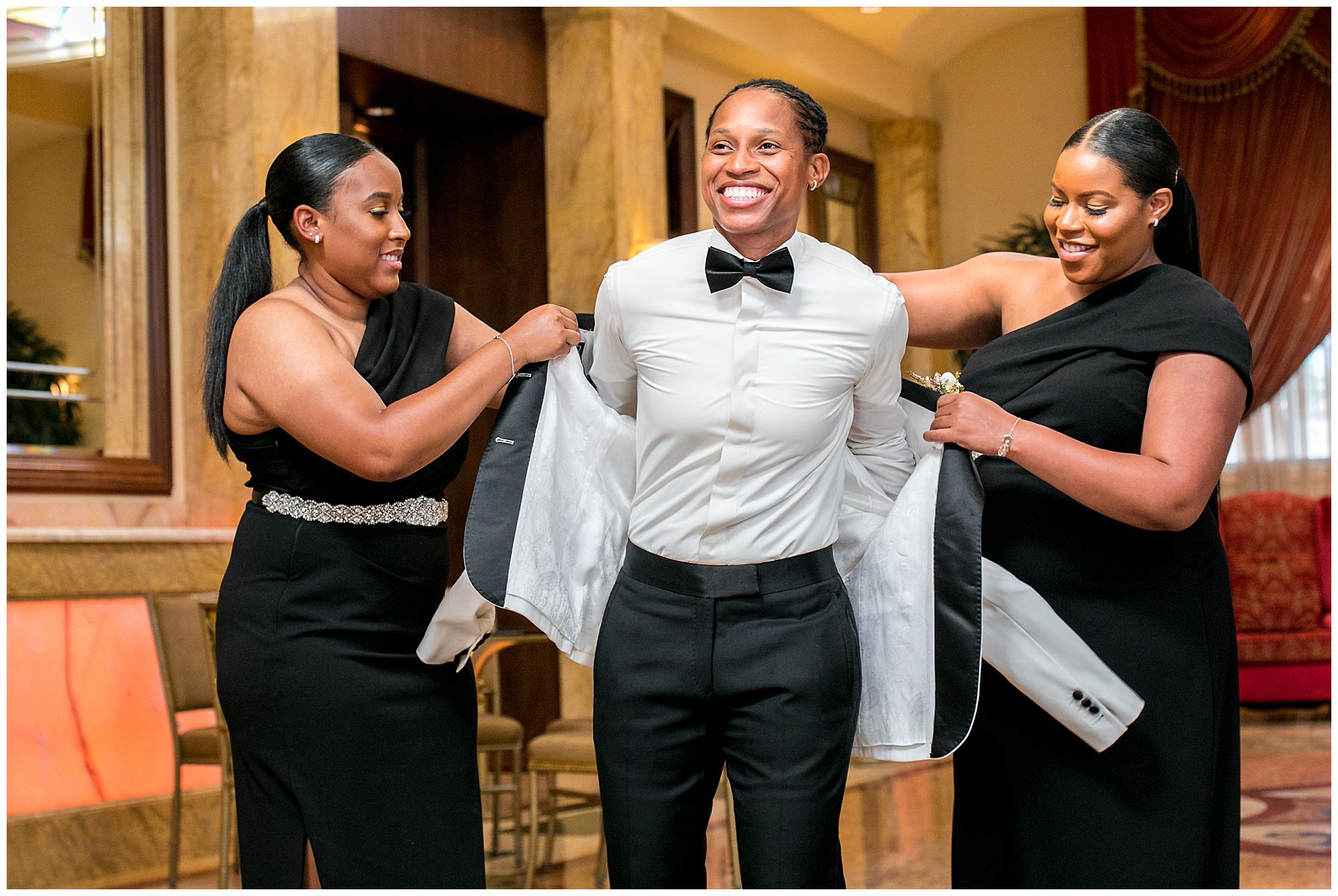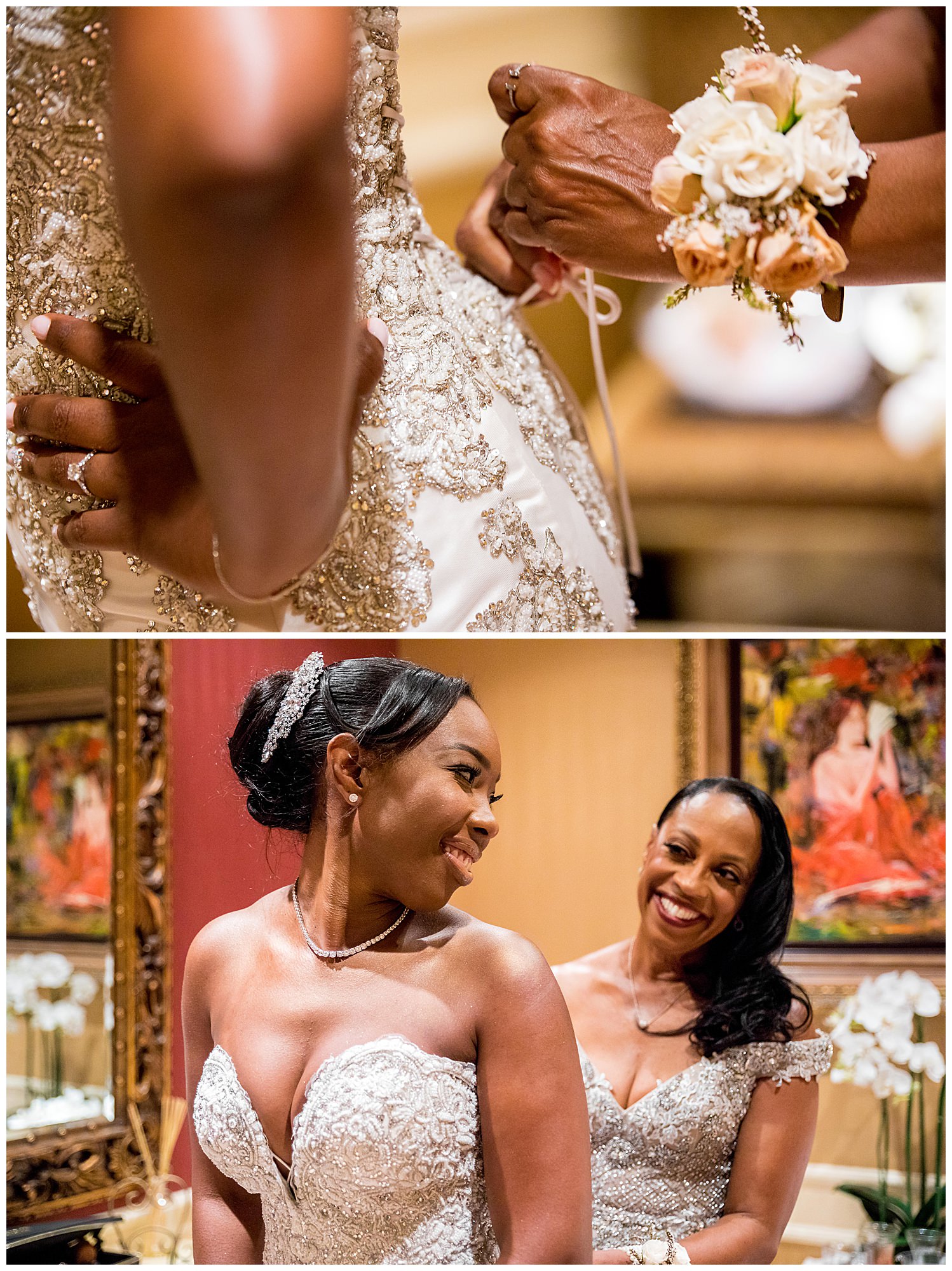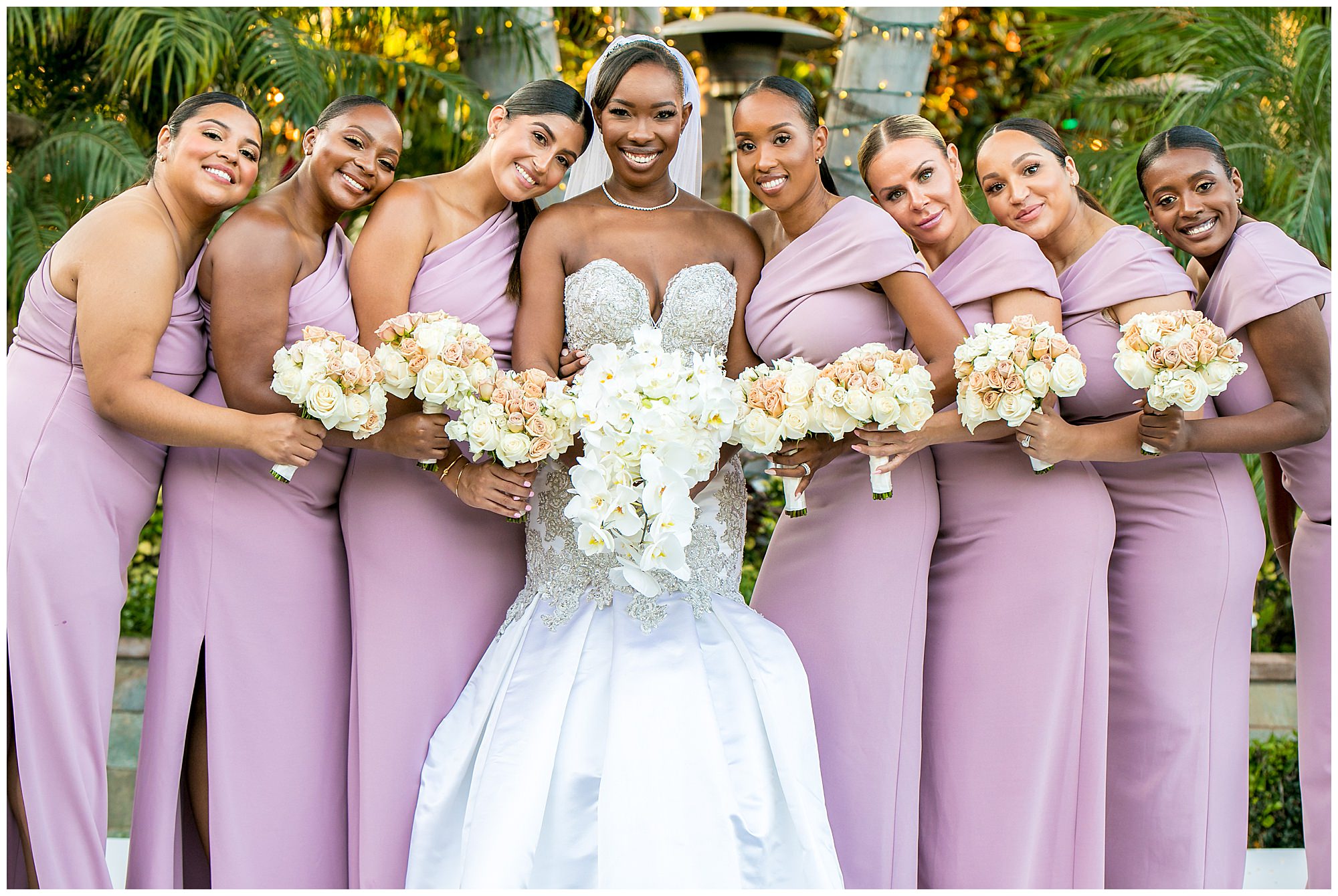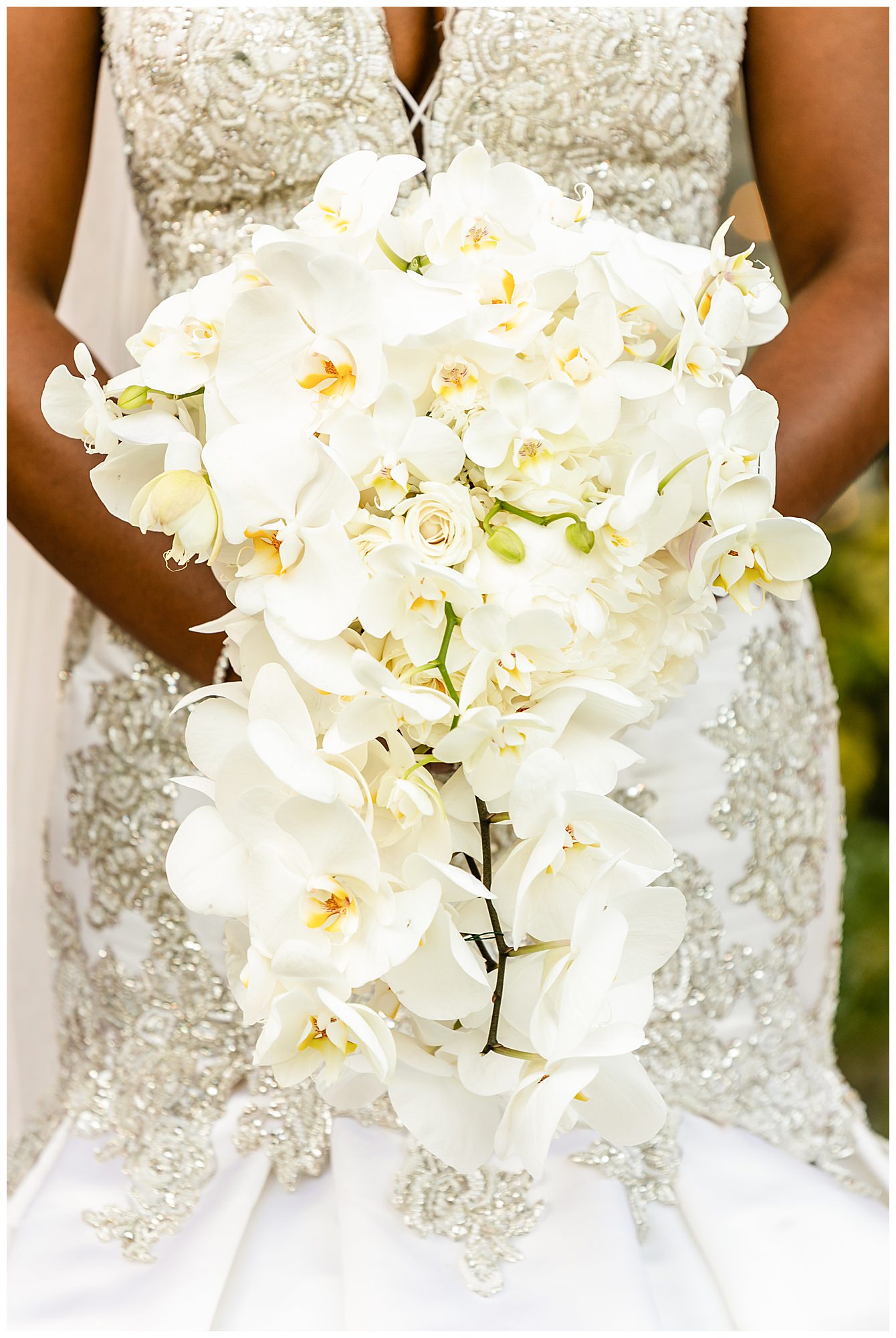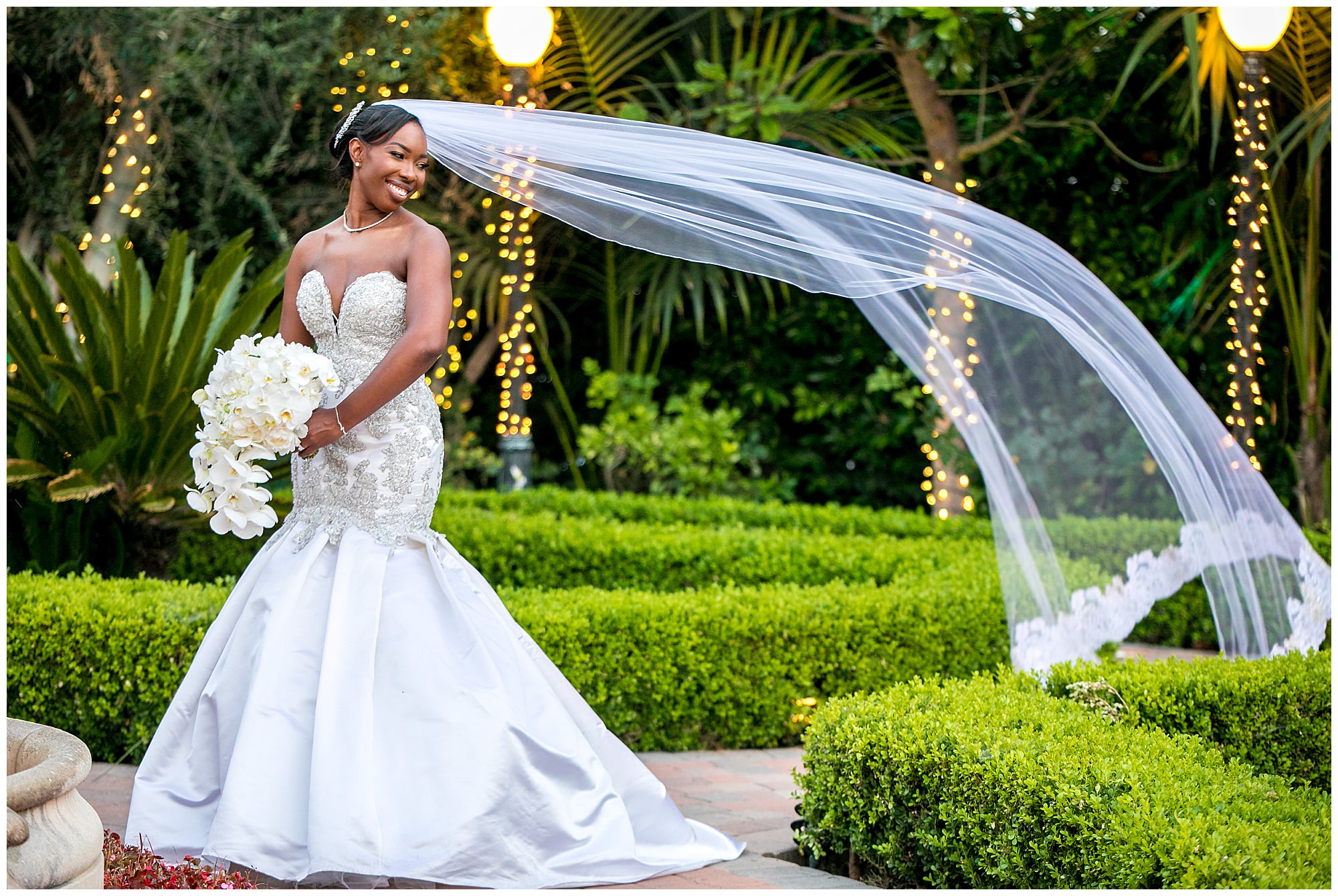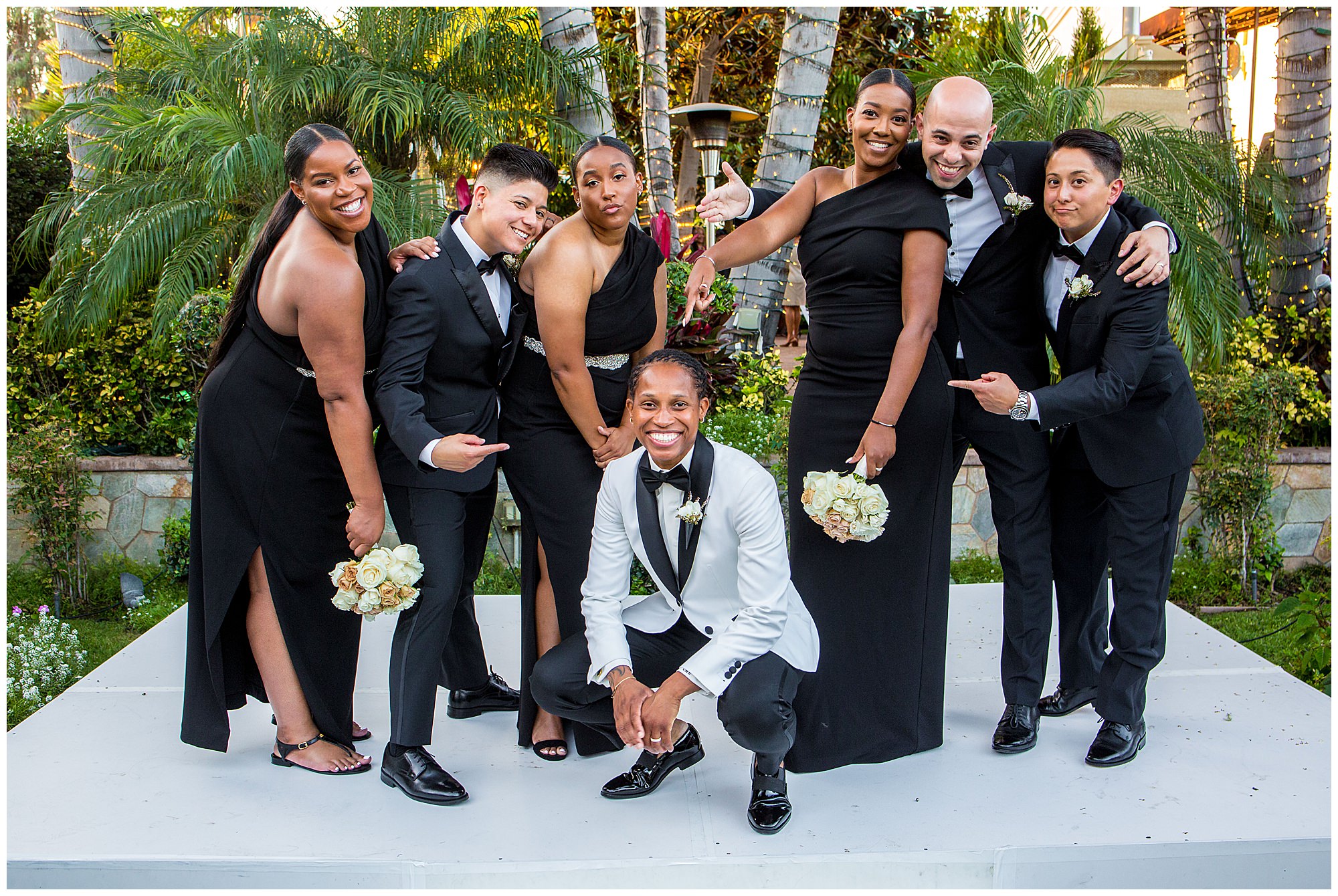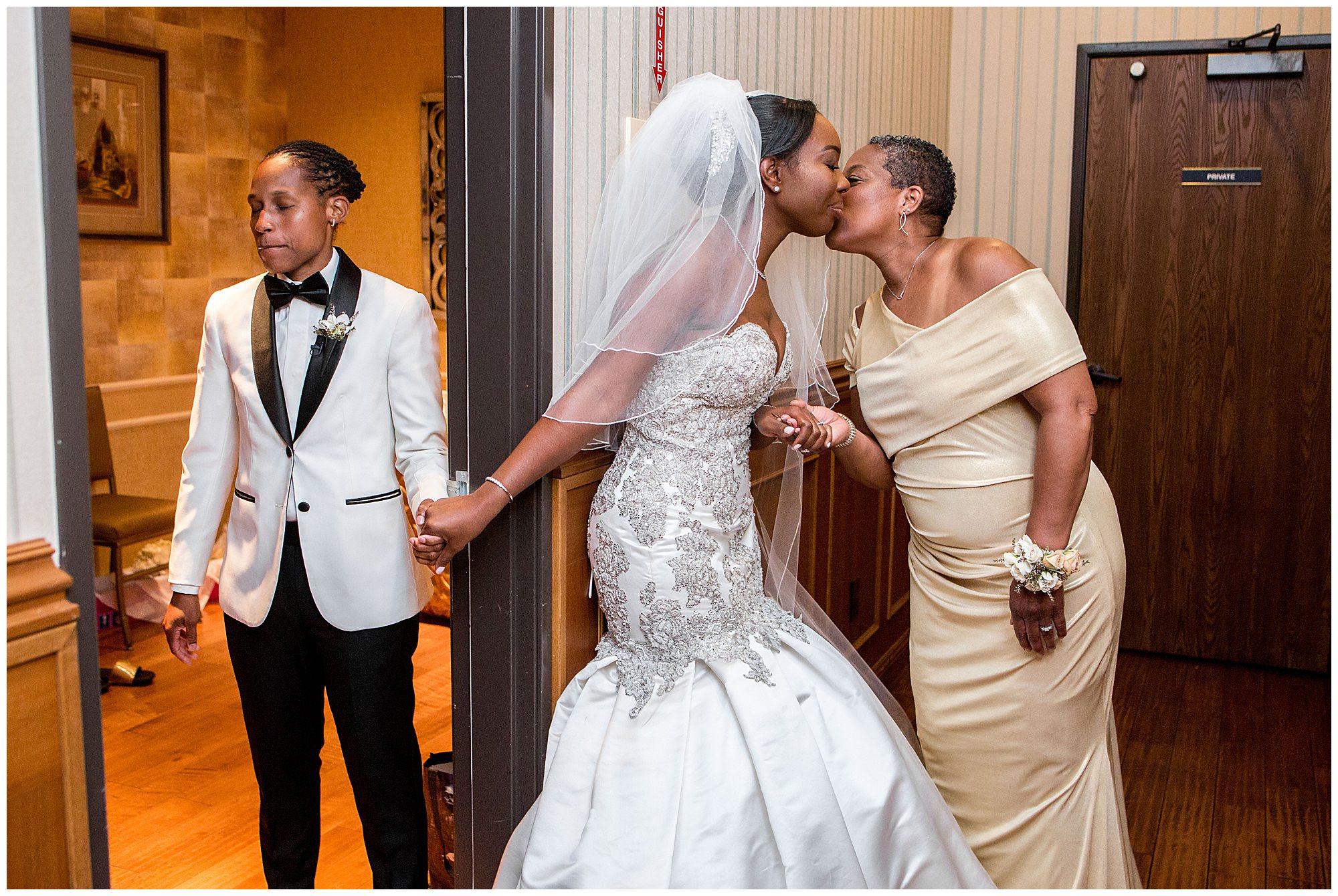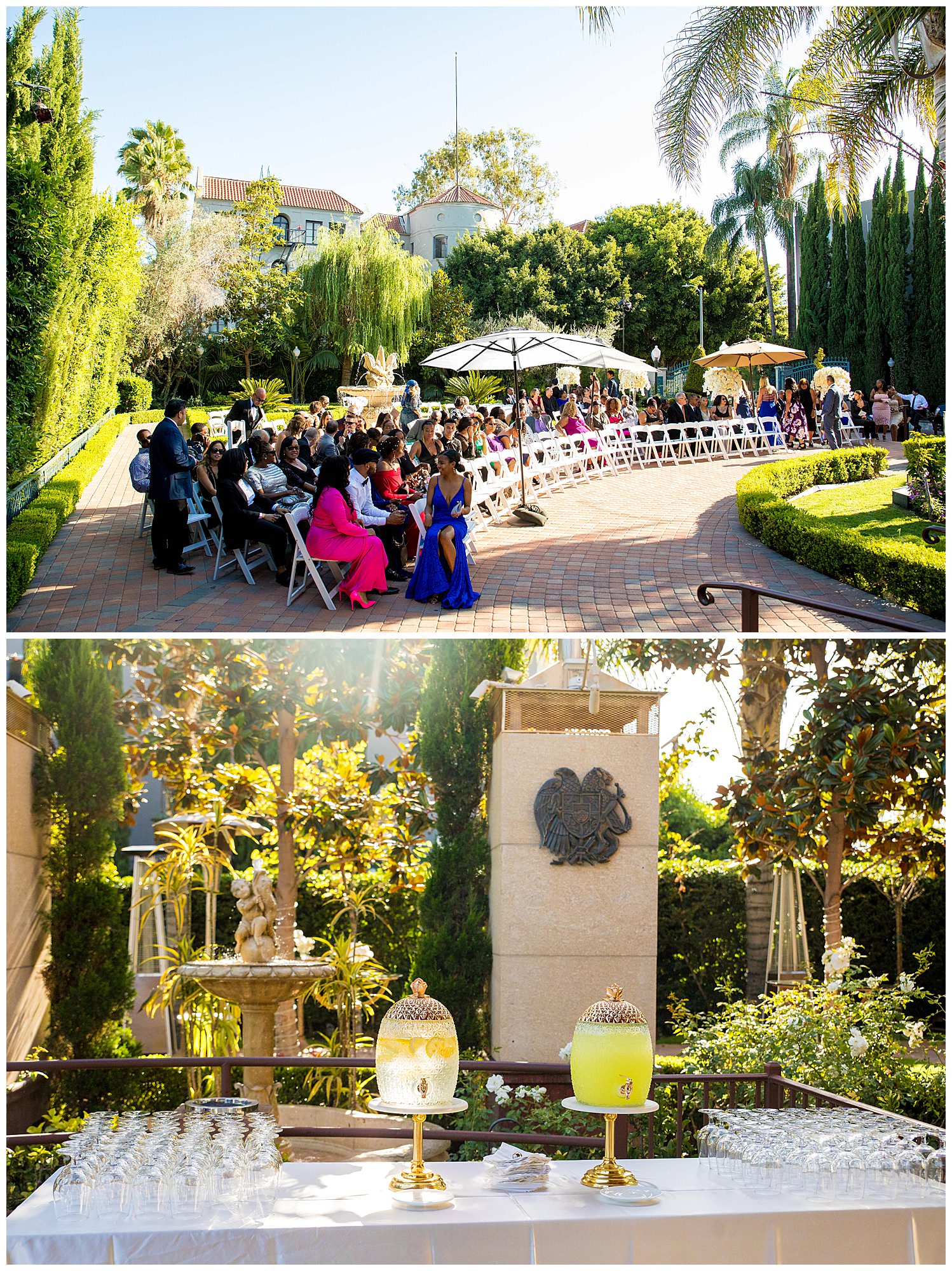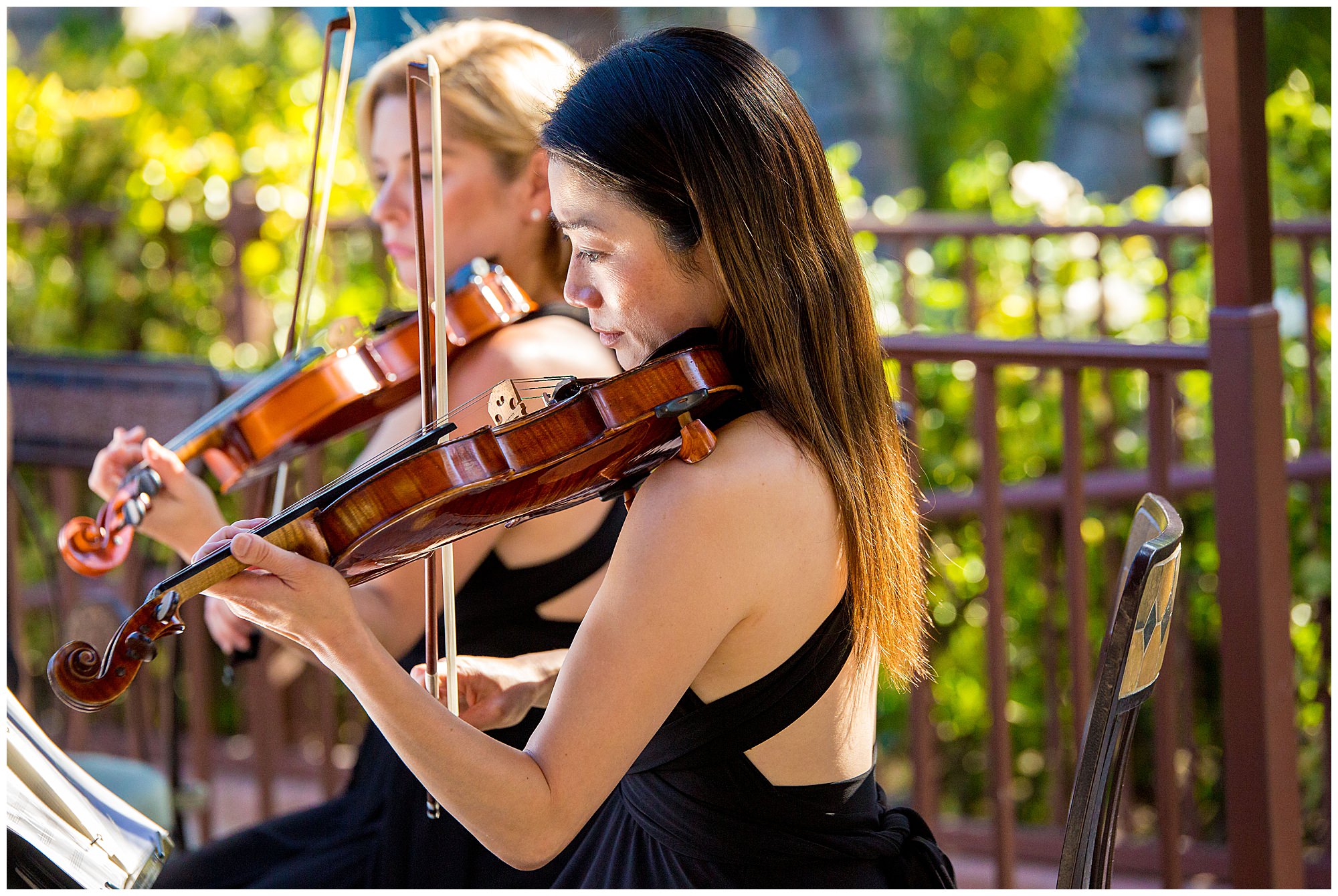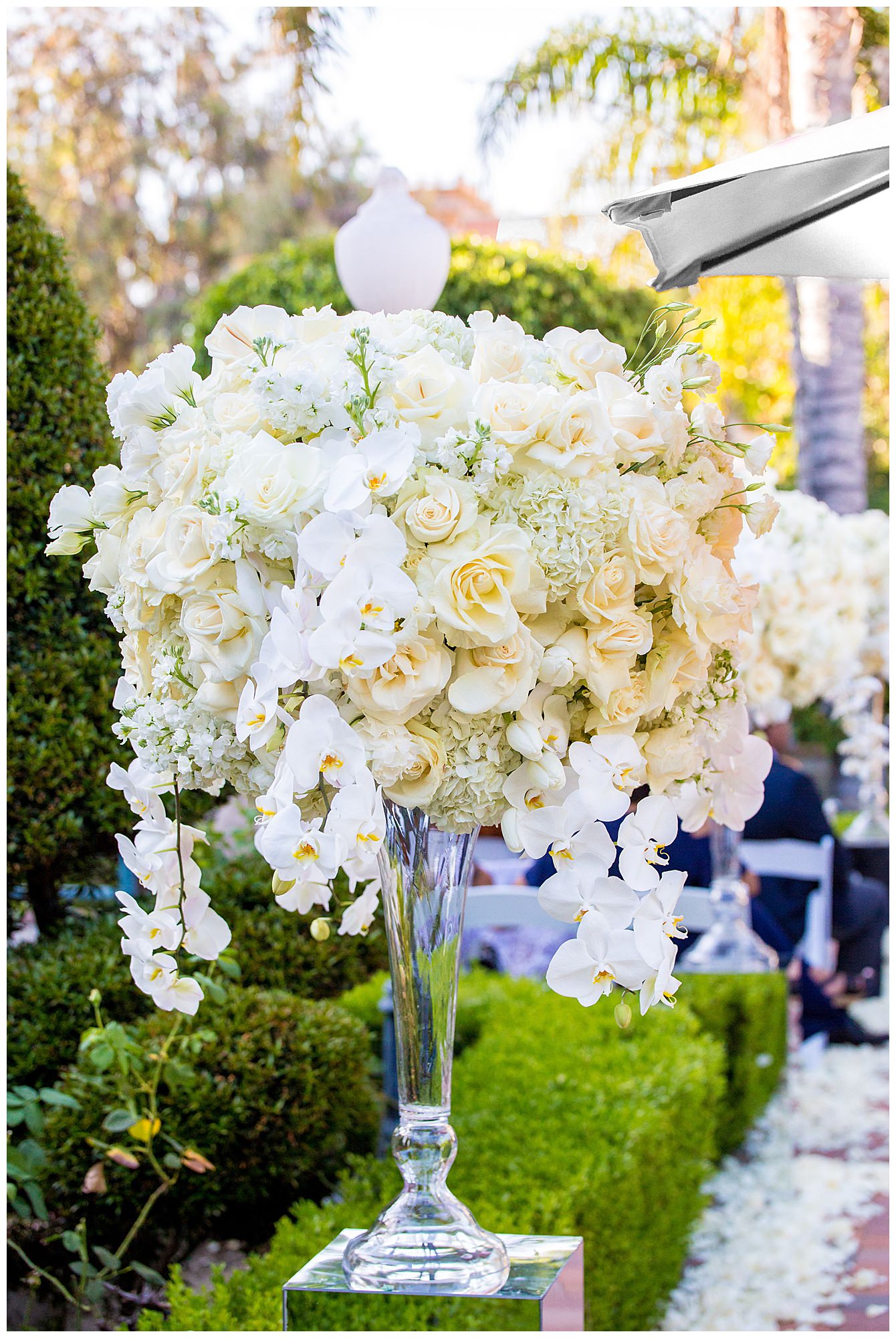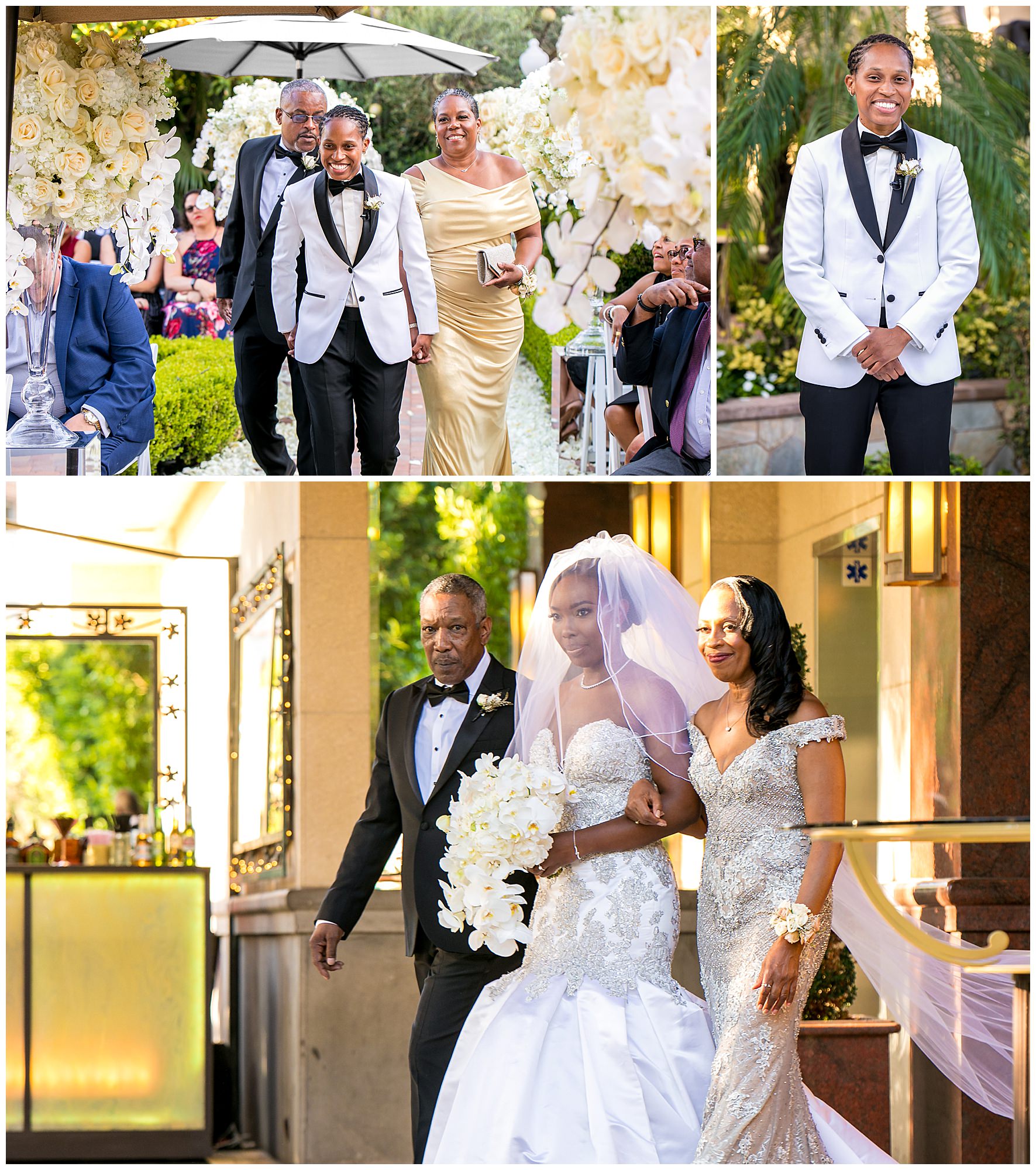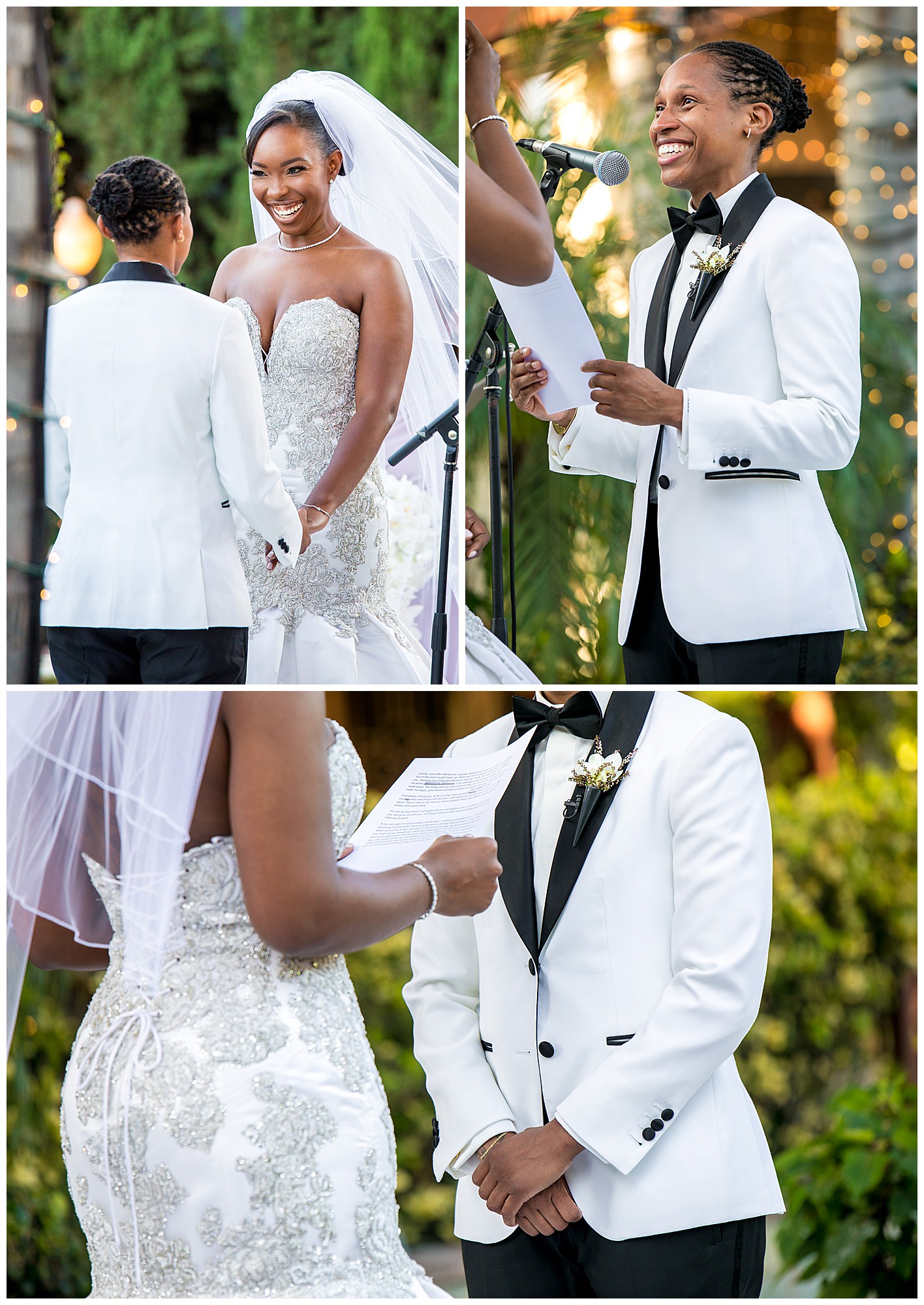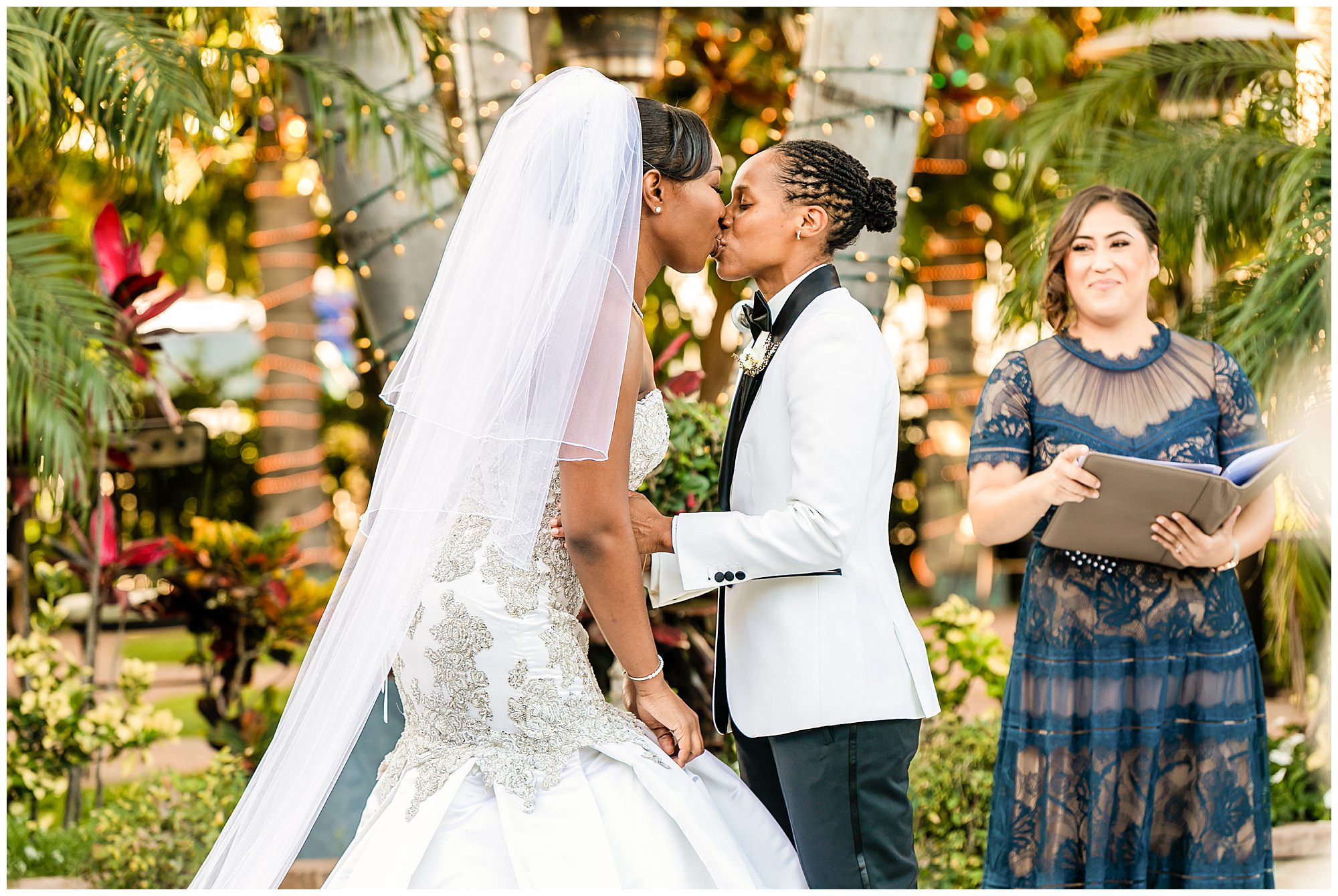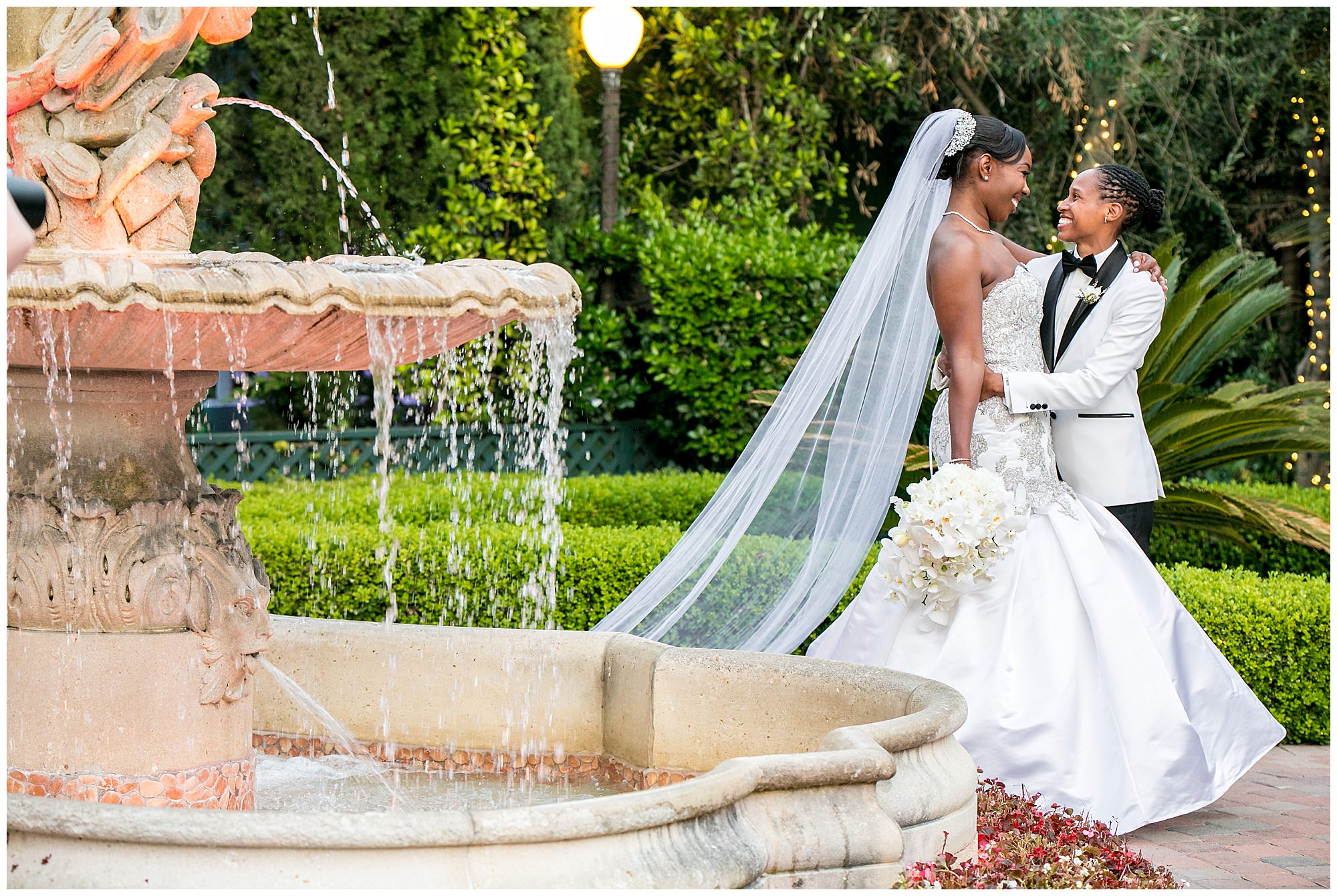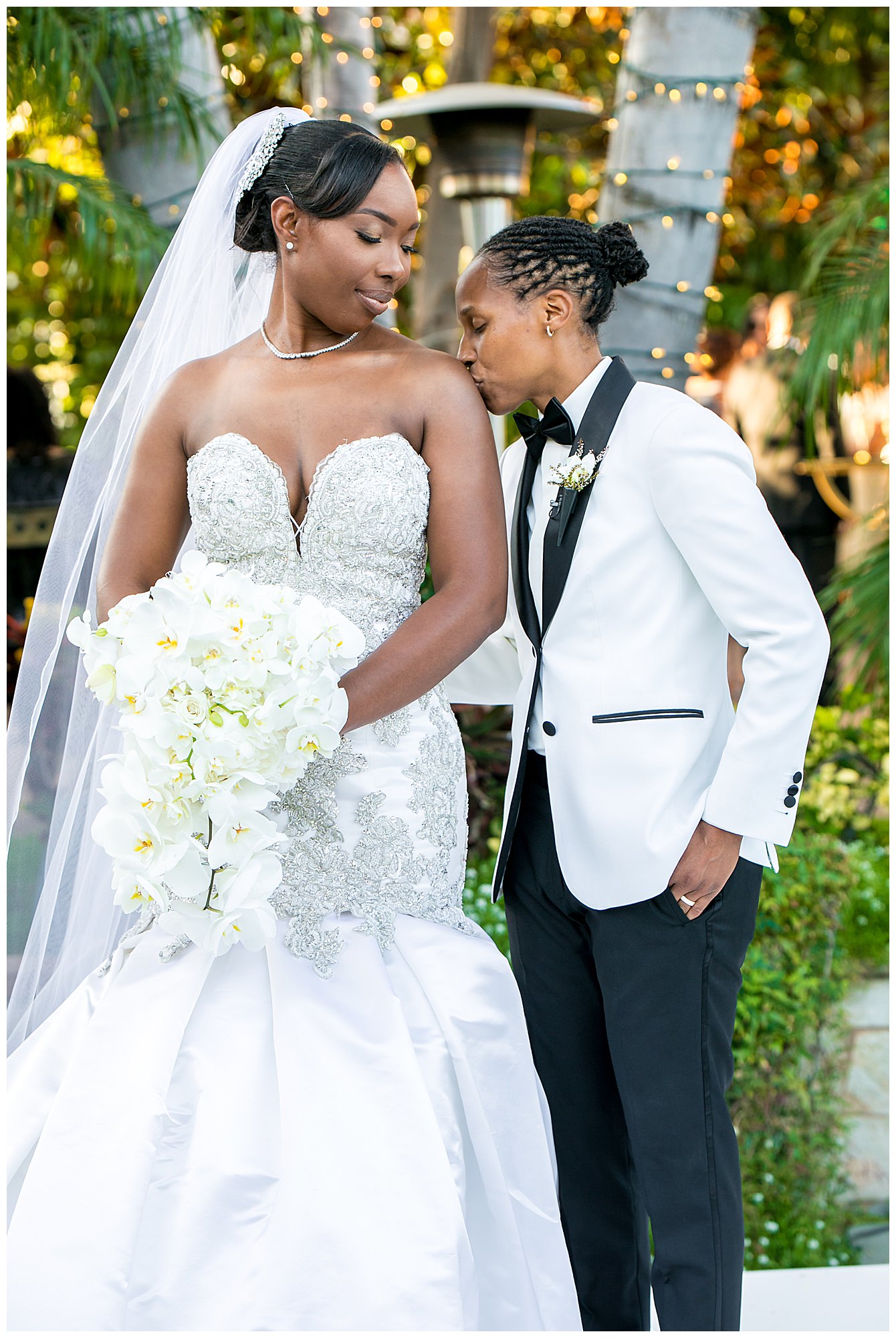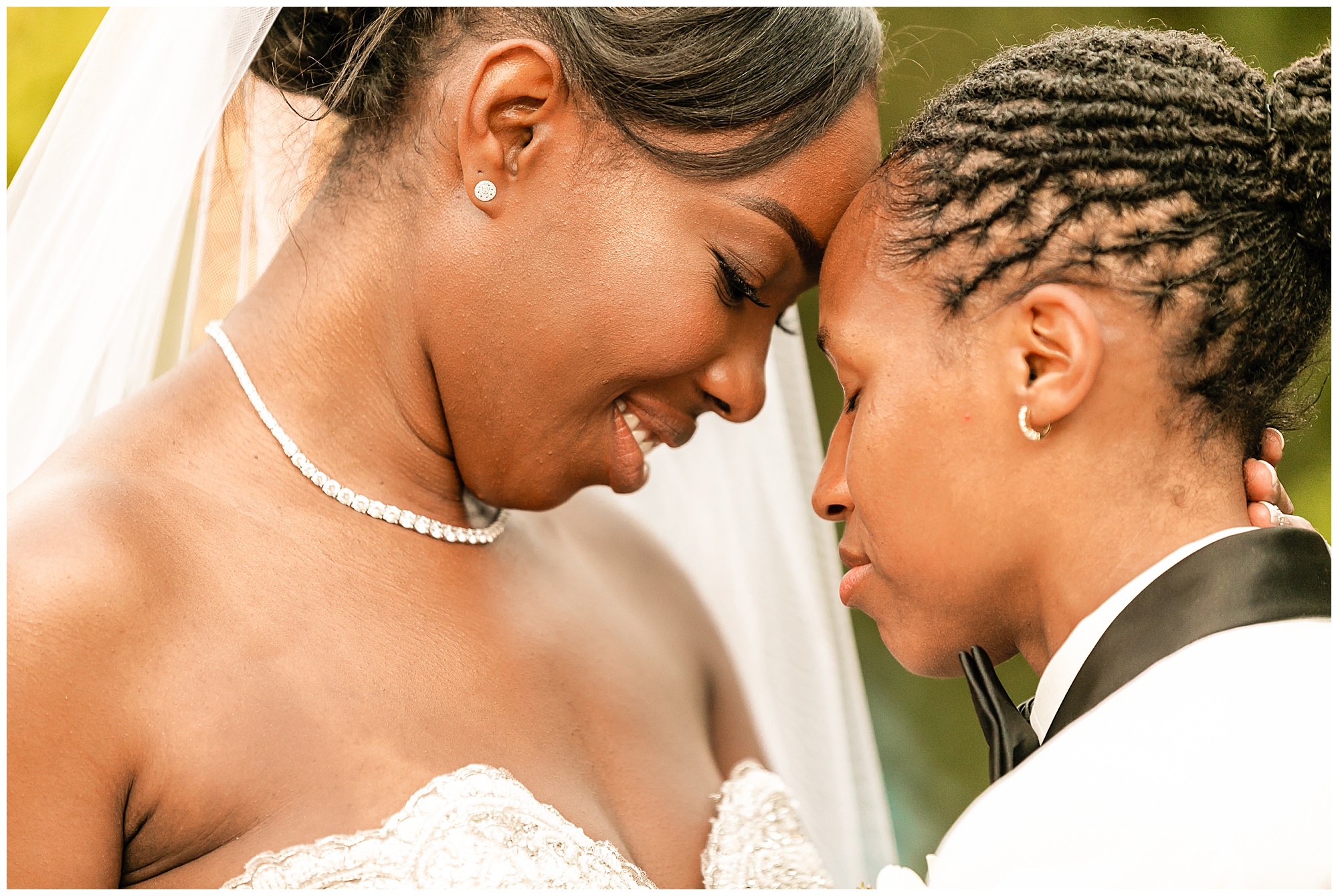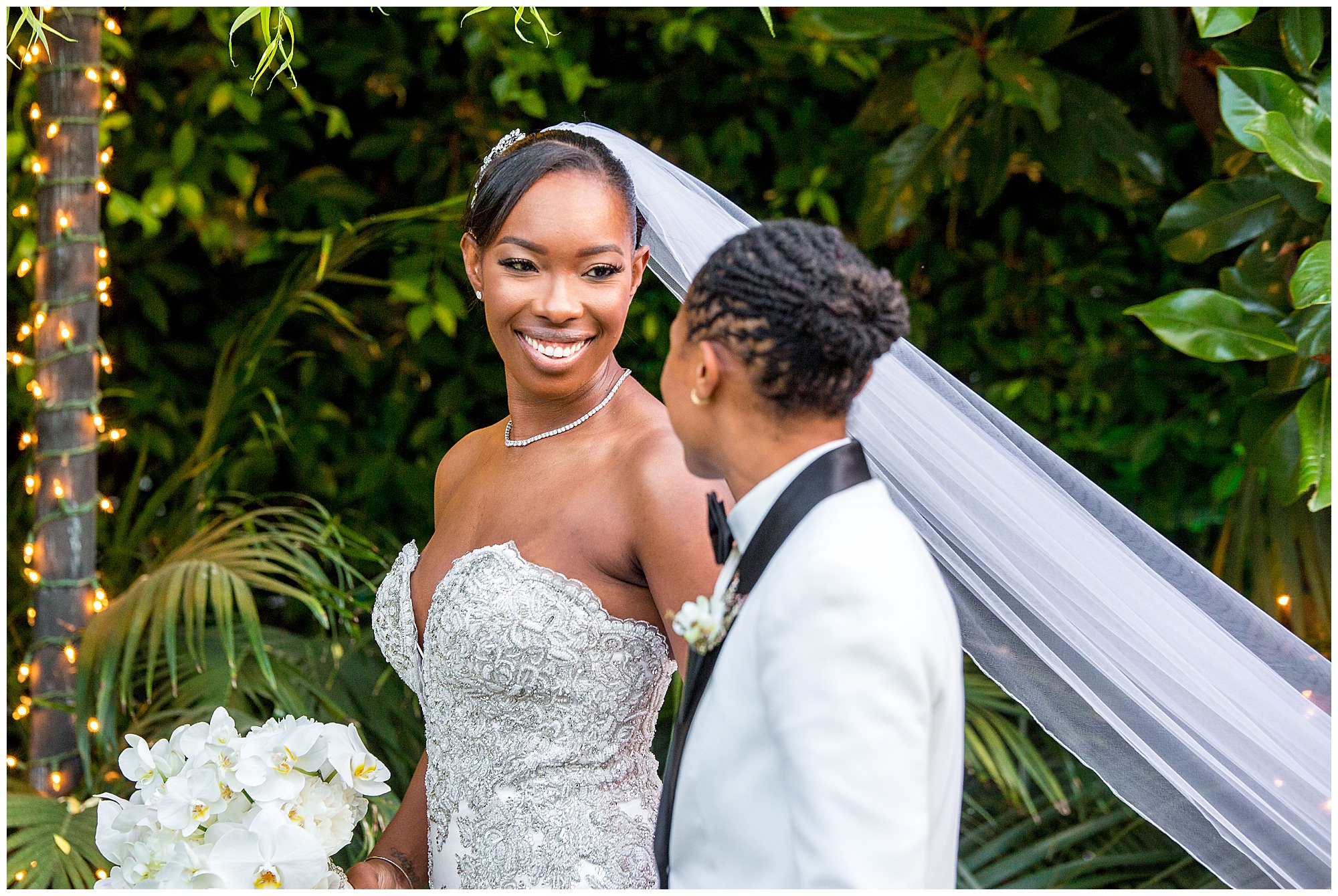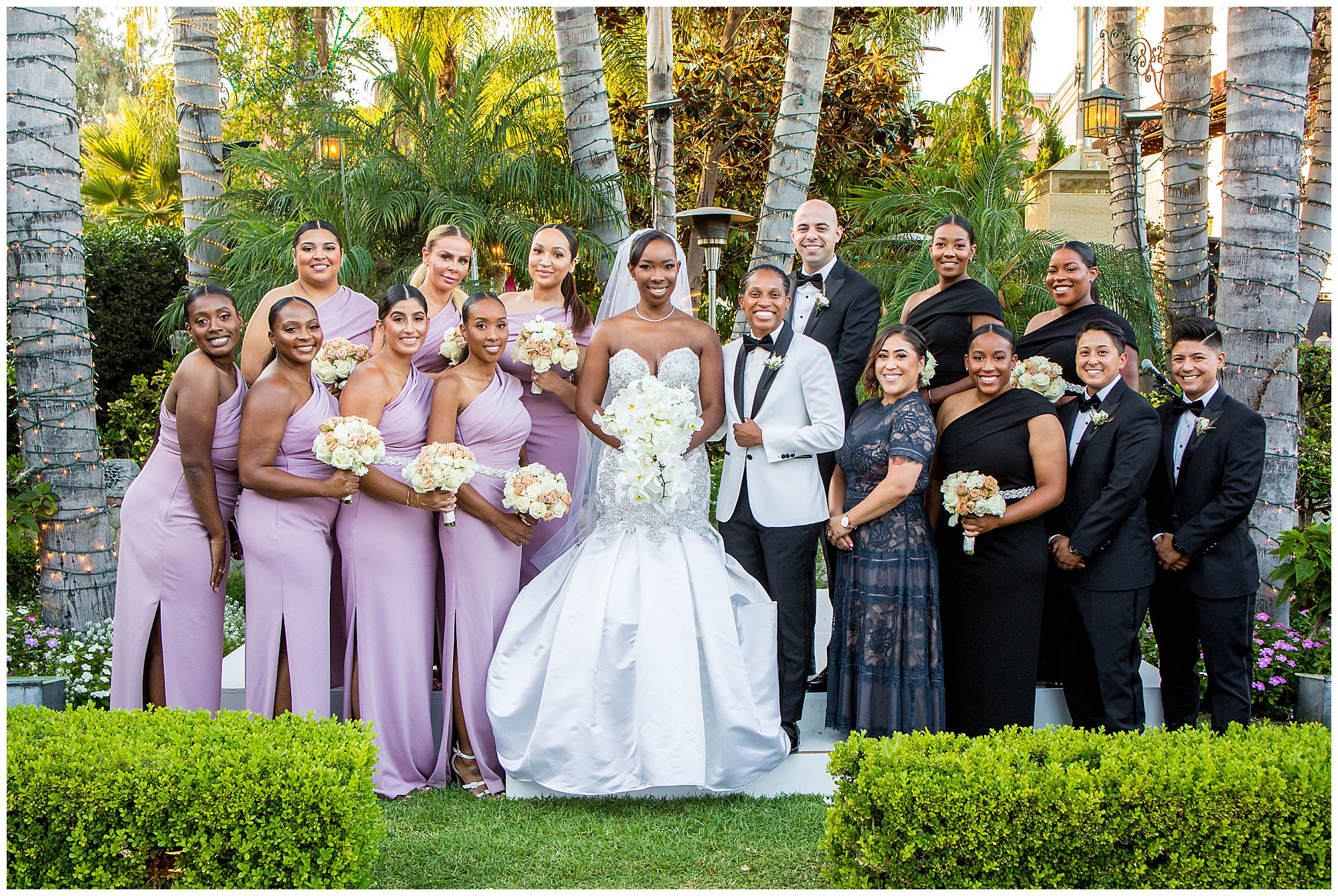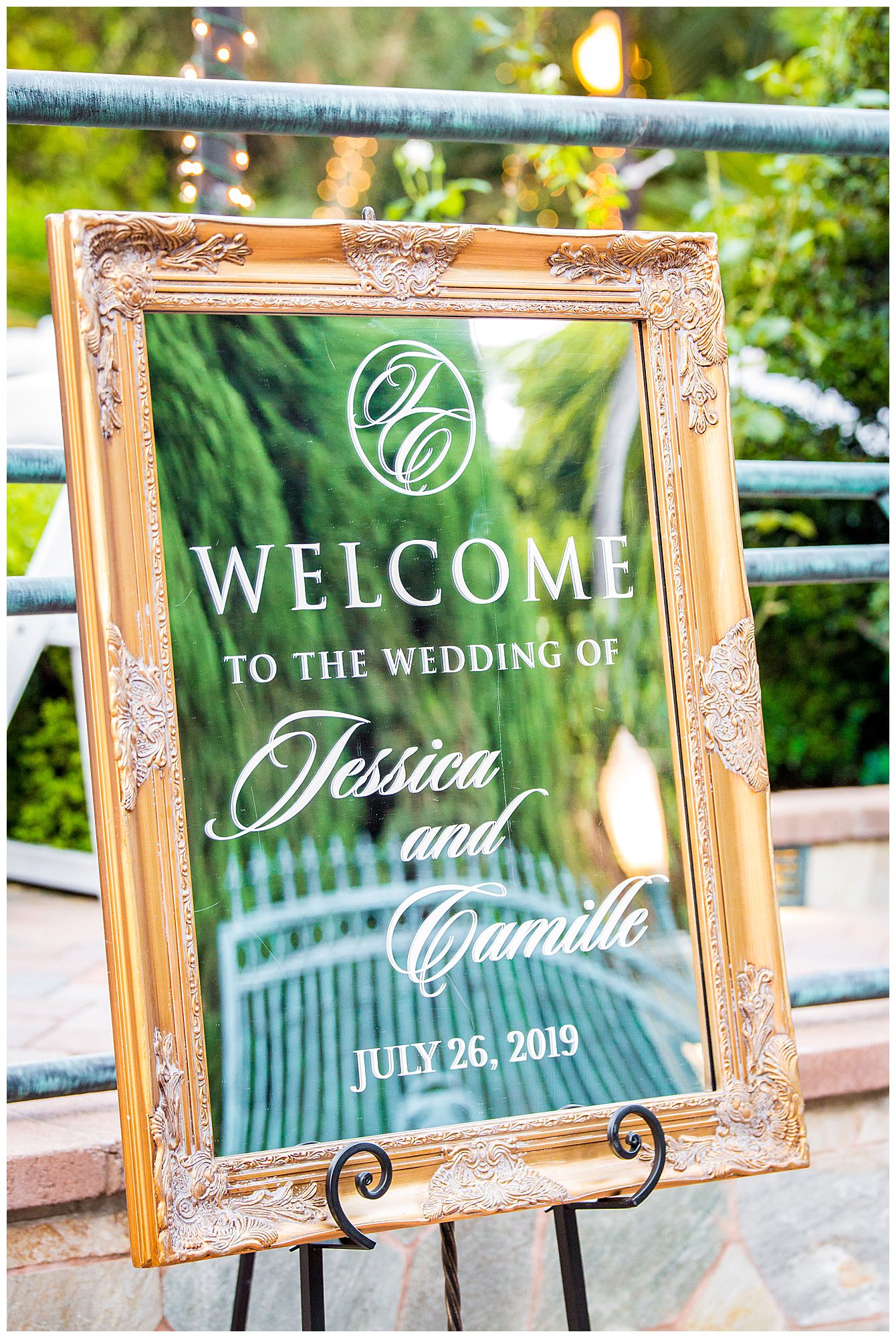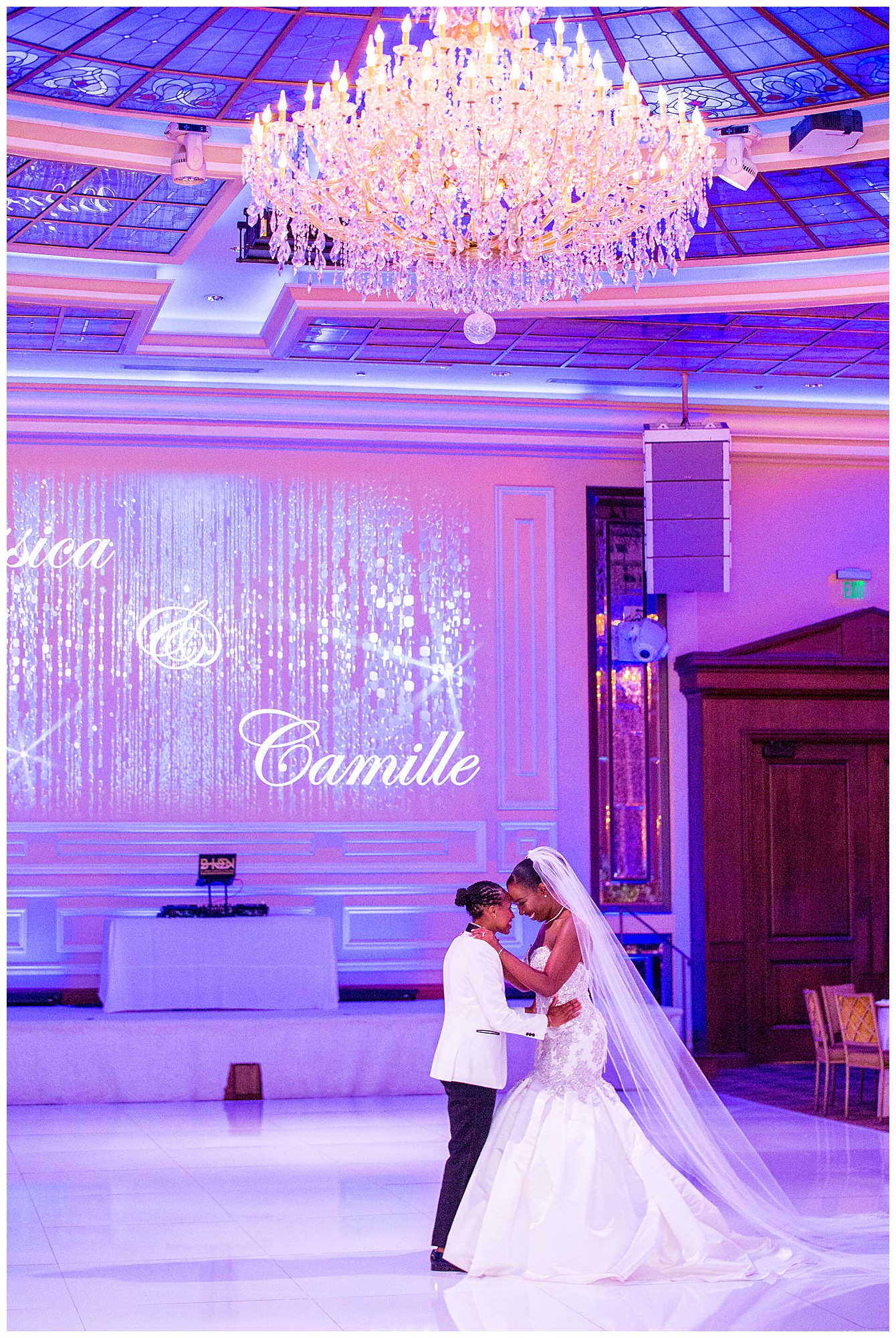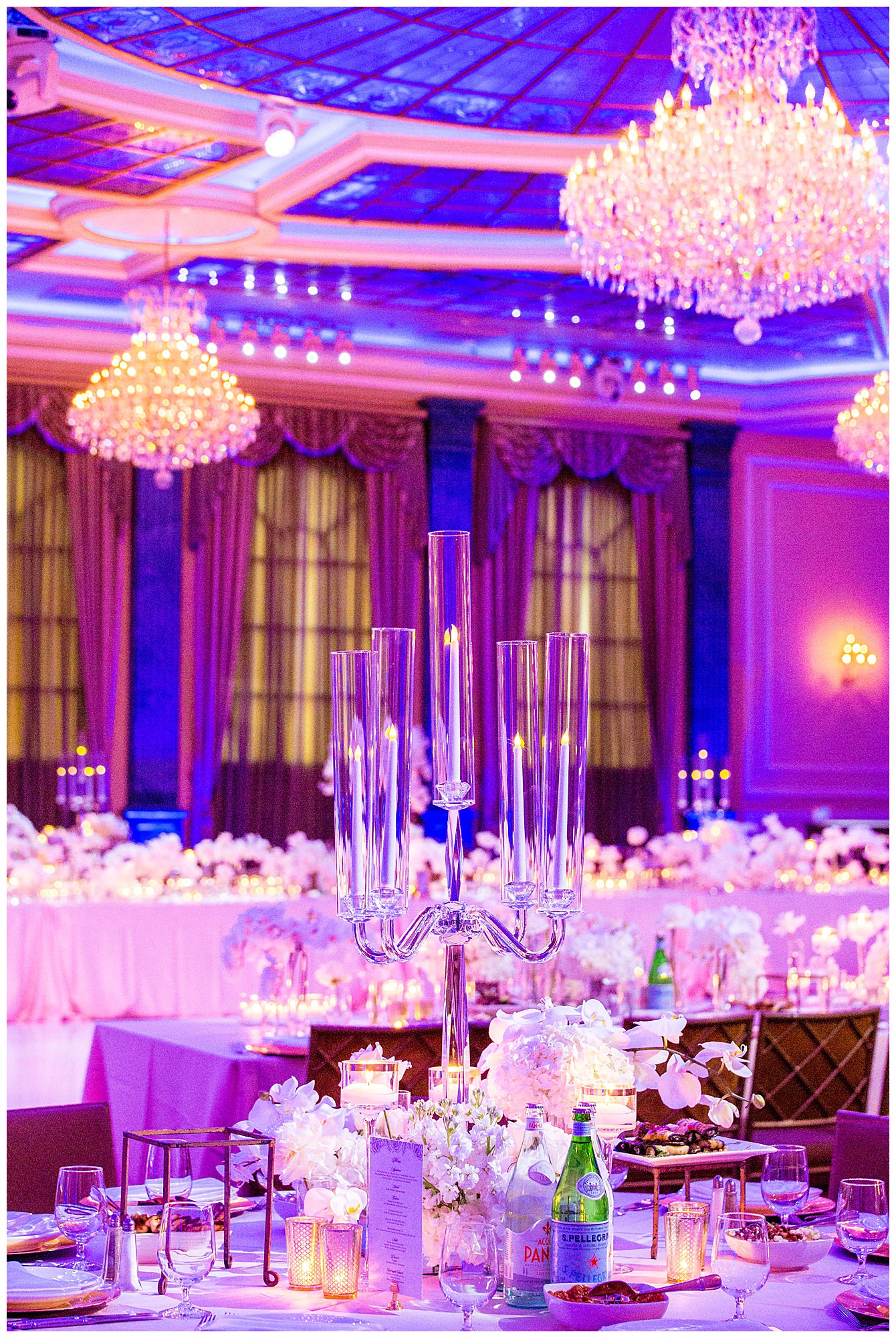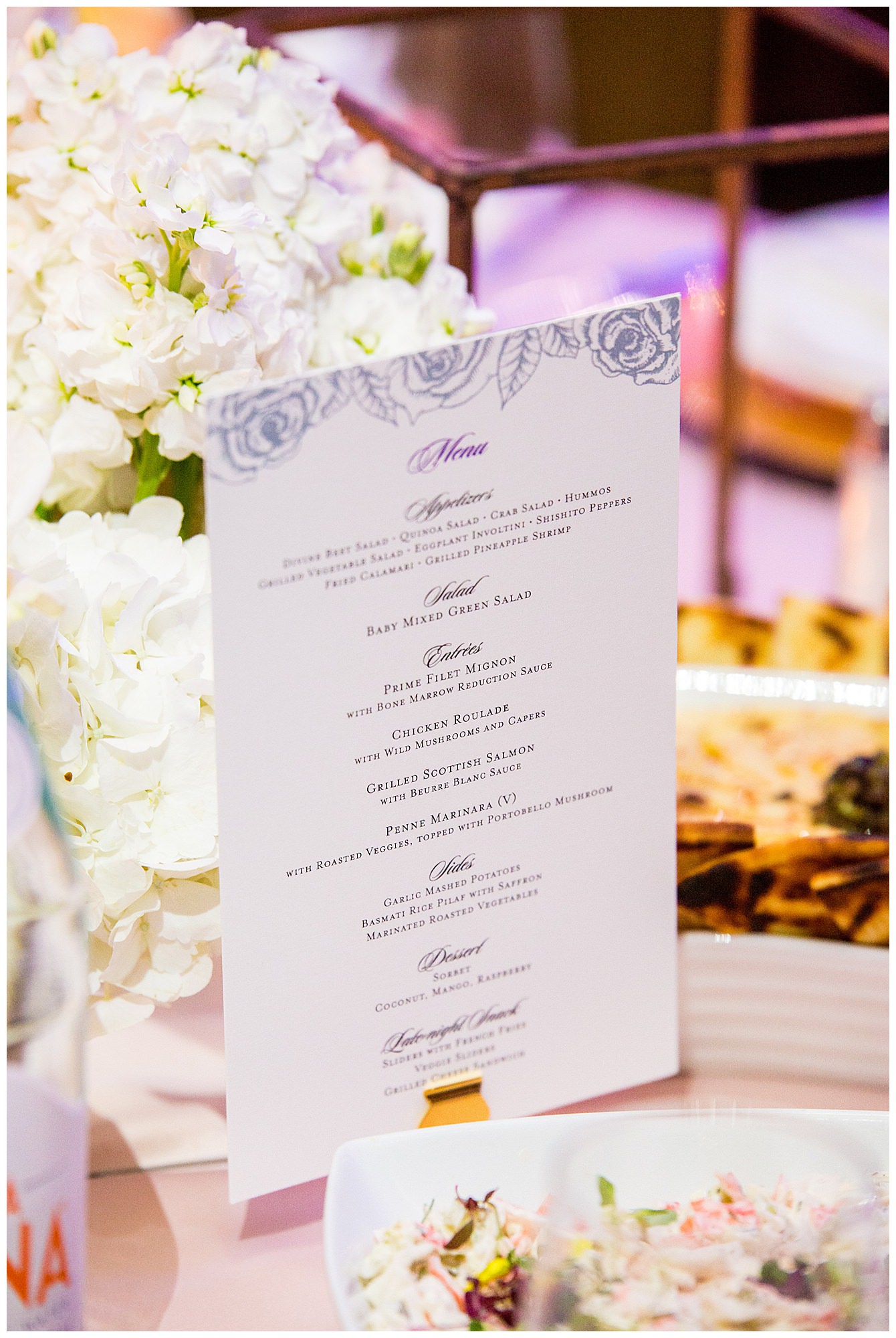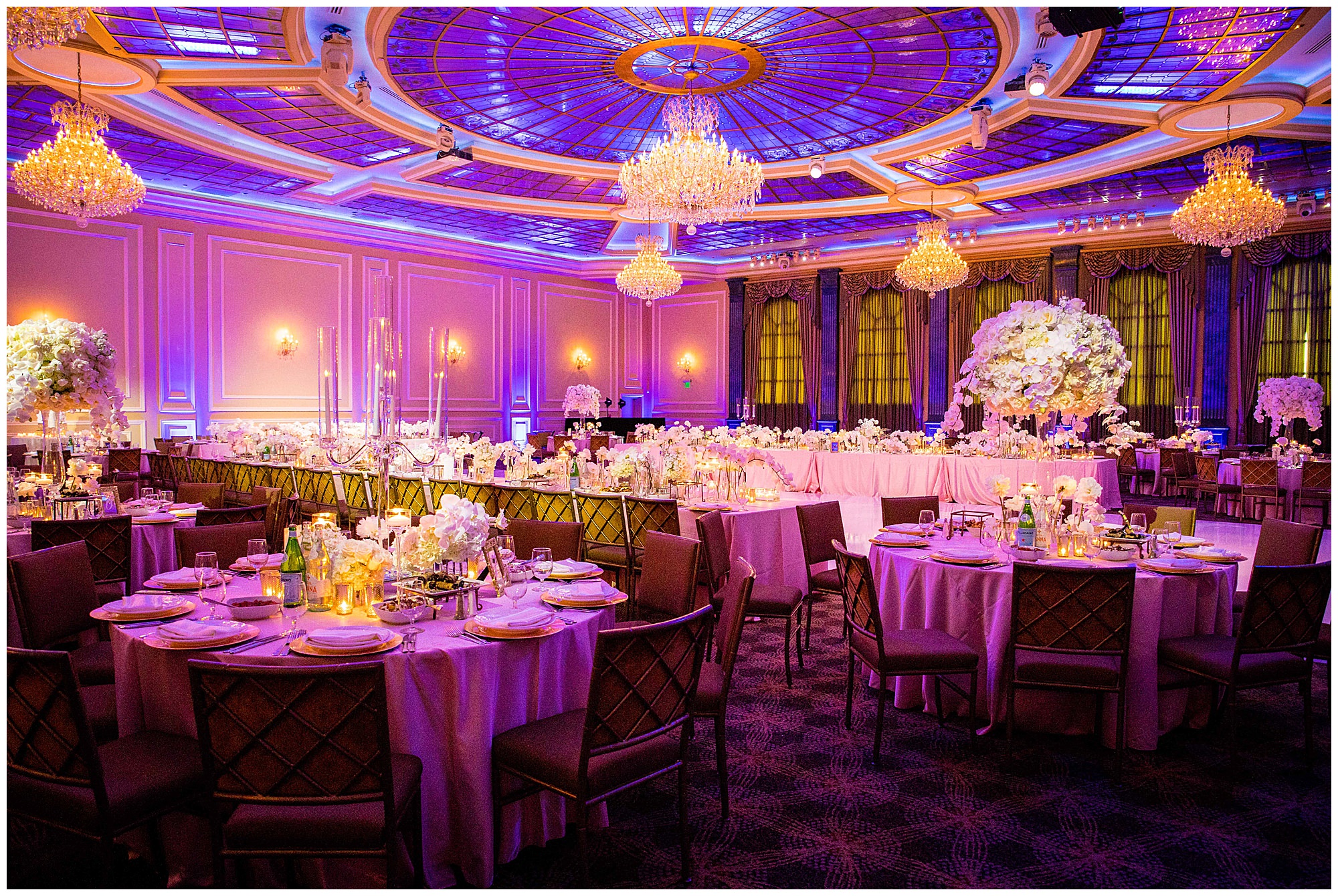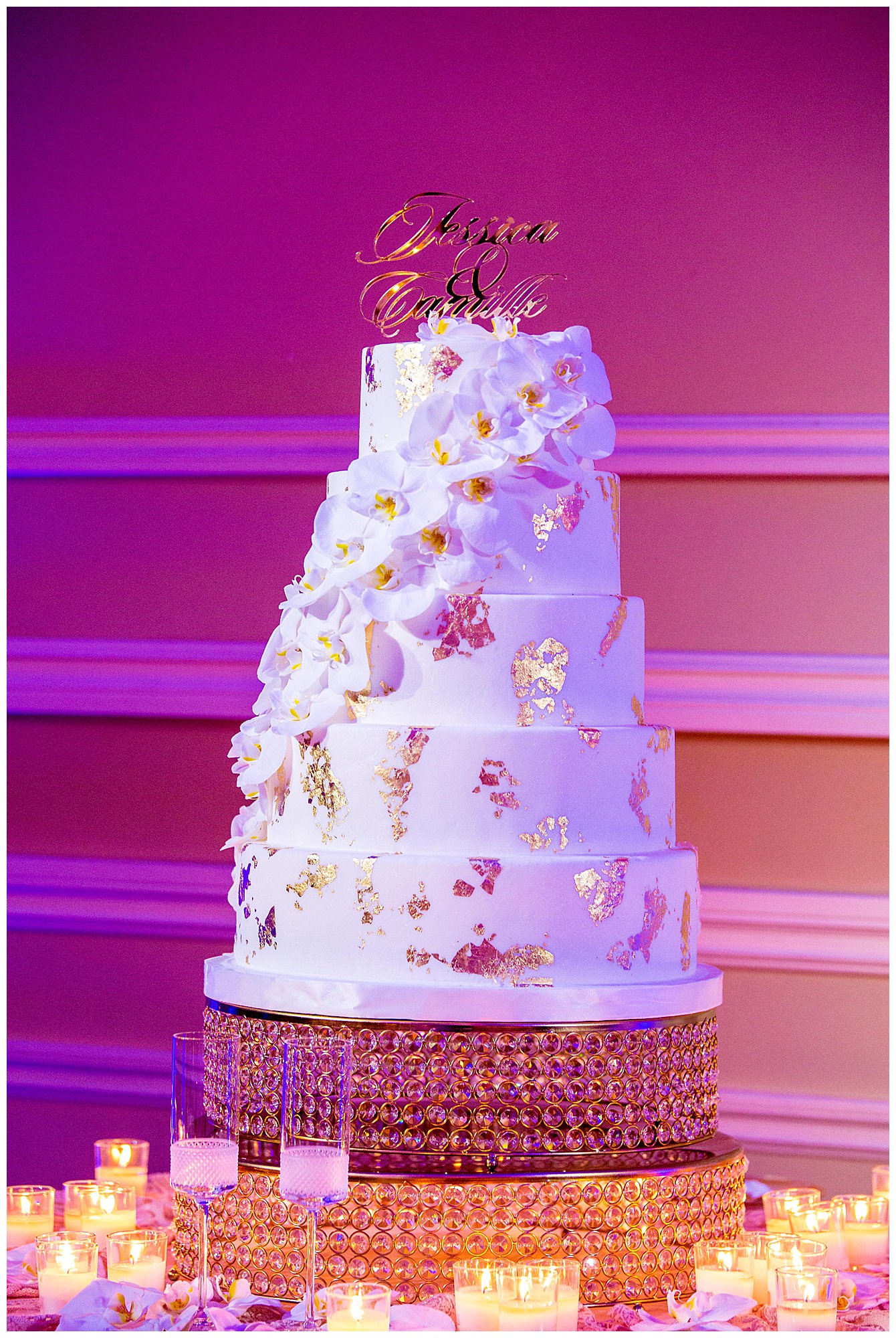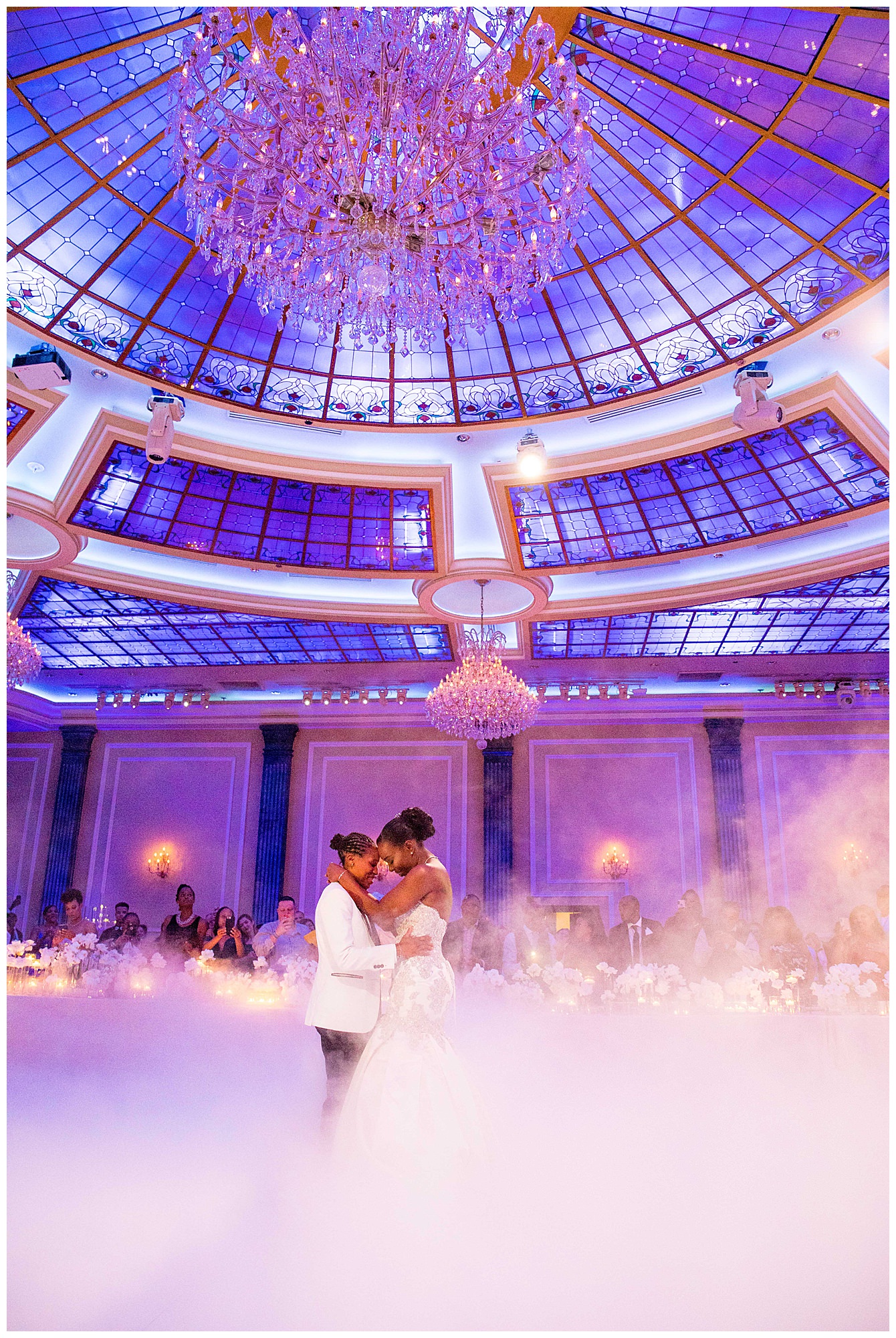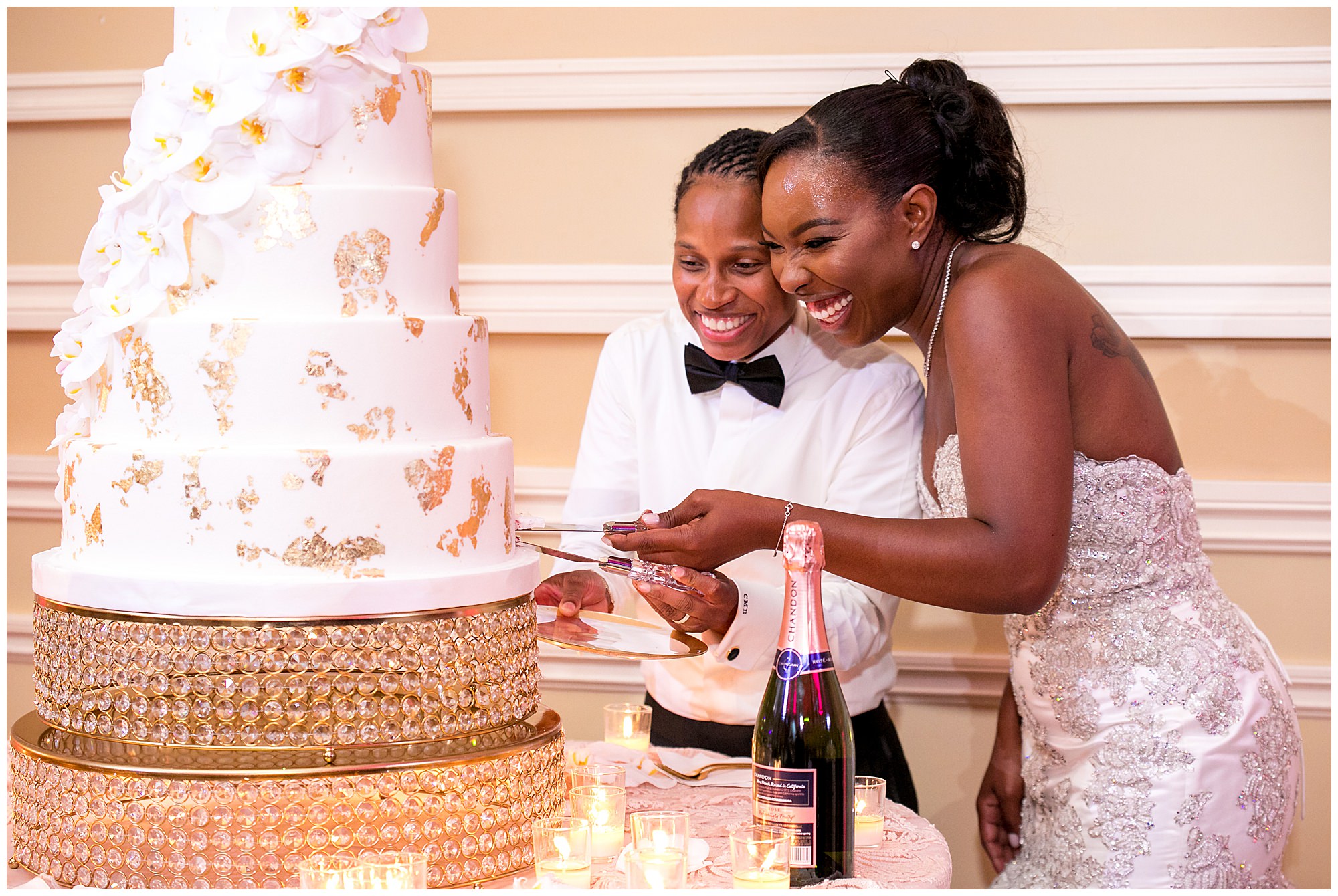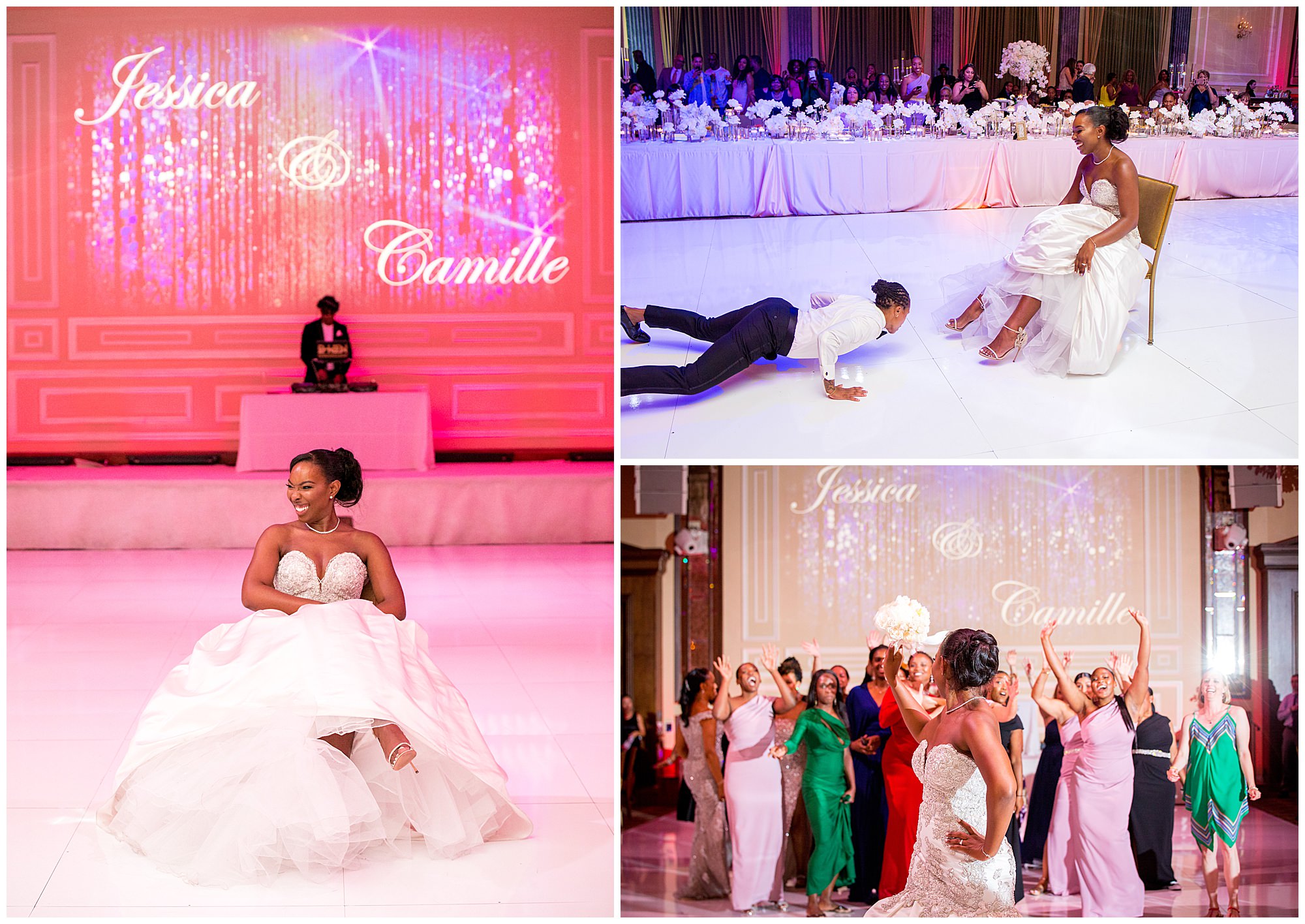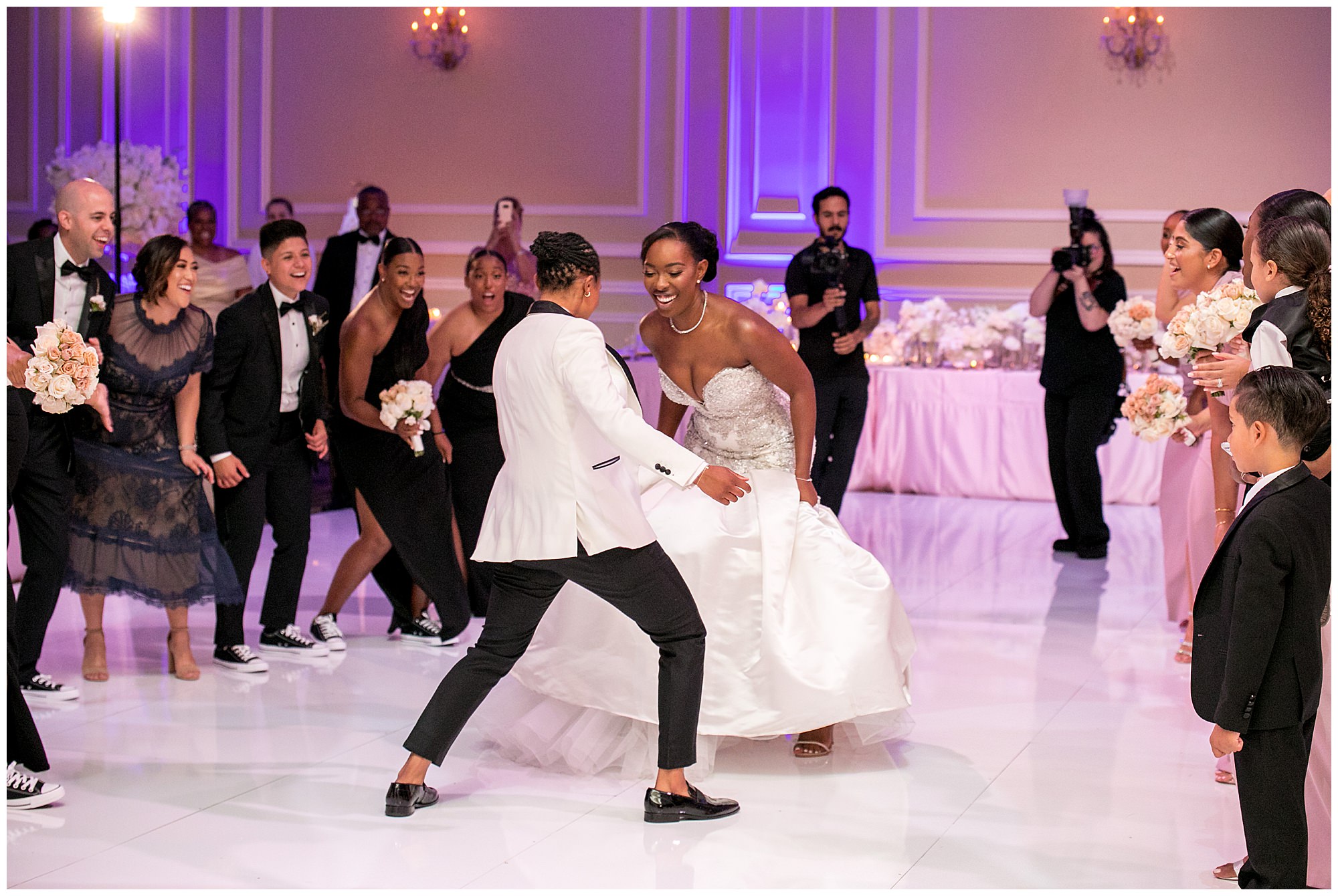 Written by Alyssa Carfang