'Tis the season for giving but there's no reason the gifts you give (or put on your own wish list!) can't inspire you for your wedding. For our 2015 Holiday Gift Guide, Love Inc. editors have curated a series of gift ideas that can also serve purpose for the big day.
We all have that friend who is just amazing at making something from nearly nothing – whether it's creating an amazing outfit from fabric scraps, meticulously gathering and curating a gorgeous scrapbook or furiously doodling away in their weathered notebook. For these crafty cats and DIY dominators, we've found enticing essentials and tools to take their creation game to the next level.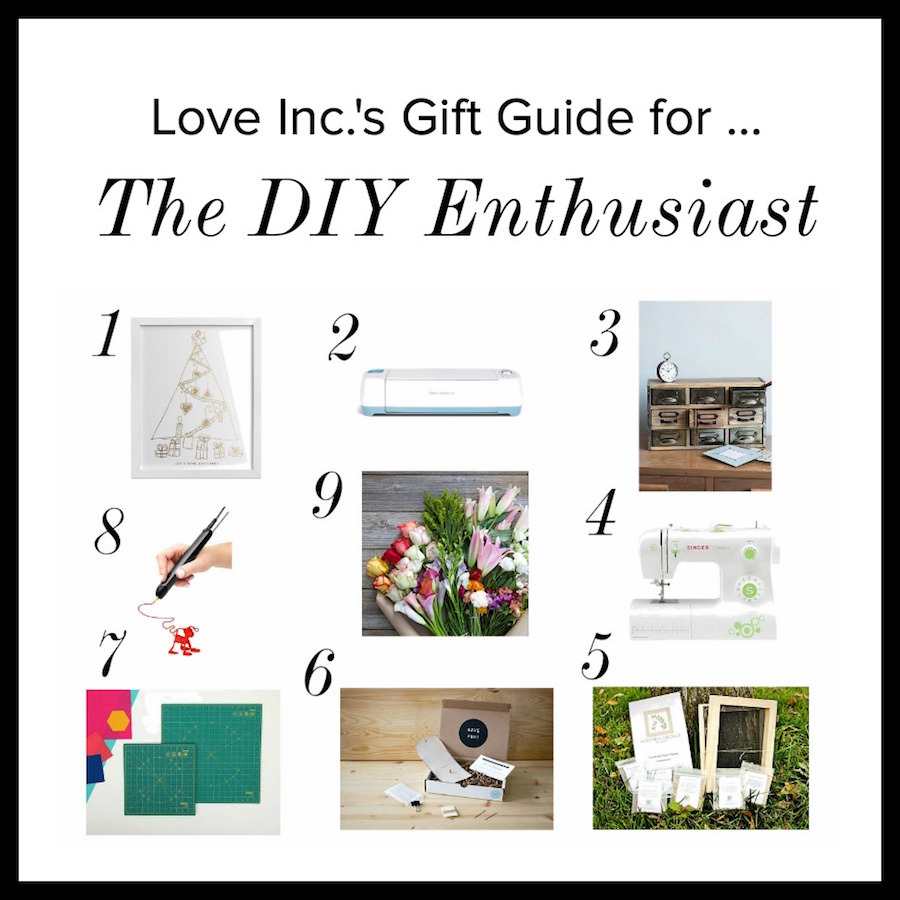 1. Your Drawing as Art: For the budding artist there's no bigger accomplishment (or compliment!) than seeing your piece framed and displayed on a wall. Whether showing off a kiddo's drawing or giving an aspiring creative that little extra boost, their framed work (that can also be reproduced in foil) will shine like the smile on their face. Available at Minted.com for $104-$248
2. Cricut Explore Air: Take the pain out of painstaking cutting and let this amazing machine handle it. For the friend who adores laser cut anything – this machine handles over 60 materials from vellum to leather – the Cricut Explore Air will make those gorgeous vinyl decals or handsome key fobs a considerably easier task. Available at Cricut.com for $220
3. Crafty Catalogue Storage Chest: Organization is key for any DIY-er, but those plastic storage bins don't fit into everyone's aesthetic appeal. Fancy up their stash spots with this mini storage chest. With nine removable drawers perfect for securing bits and bobs such as buttons, spools, stickers, pins or more everything will have its place – and the label windows will help them keep track of what goes where. Available at Modcloth.com for $48.99
4. Singer Esteem II Sewing Machine: If you've got a bud who has a passion for fashion, arm 'em with the tools to make their projects the most amazing. Singer's Esteem II takes their sewing game to the next level with its automatic needle threader, adjustable stitch length and width, built in patterns and oodles of functions. Adieu difficult threading, hello New York Fashion Week! Available at Target for $129
5. Paper Making Kit: For the eco-loving DIY enthusiast, what better way to focus on a project while helping Mother Earth than making your own paper out of recycled paper? None. There is no better way. Whether for cards, journals or collages, kids of all ages will enjoy the process of recycling paper into a whole new creative endeavor. Available on Etsy.com for $39.95
6. Leather DIY Kit: Perfect for the newbie DIY-er, this fully packed kit comes with nearly all things necessary to make a simple, small wallet. They can follow along with the instructions to lean how to do the saddle stitch to turn the piece of leather into an actual money-toting wallet. There are few better feelings than the one of accomplishment … even if you need a little help to get there. Available at Etsy.com for $50
7. Olfa Spinning Square Cutting Mat: Gone are the days your DIY pal should have to manually shift their mat around or change position to get the smooth, clean cuts need for their project. Like the Lazy Susan of cutting mats, this bad boy does all the rotational work so they can focus on staying on the straight and narrow … or zig-zag, or scallop …  Available at Craftsy.com for $32-$62
8. 3D Doodler: Doodling in the digital age has gotten a whole lot … cooler. The 3D Doodler brings new life – and dimension – to simple (and elaborate) drawings. Feed your artistic friend's soul with this 3D printing pen that brings their visions to life – or as close to life as possible. Available on Fab.com for $99.99
9. Farmer's Choice Florals: Winter doesn't have to mean void of gorgeous blooms. Gift your friend with a floral fancy a surprise selection of stems (from the side of a volcano!) and let them have at arranging the flowers in a way that makes them happy. Aspiring floral designers and seasoned petal pushers alike will love this bright gift – even better, sign 'em up for a subscription so they can receive a new box of blooms every month. Available at Bouqs.com for $40-$70
*Editor's Note: This post contains affiliate links. Each time you purchase an item via our affiliate links, Love Inc. is receiving a small percentage of the sale, thus you are helping our small, equality-minded business grow and allowing us to provide more content for YOU! Isn't that just fantastic?  
By Christen Moynihan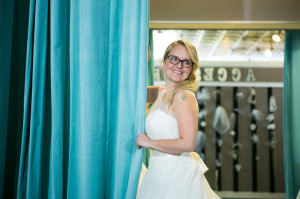 I'm from a small mountain ski town and now live on the outskirts of a big Texas city. By day, I edit The Broke-Ass Bride, own Bourbon & Sparkle and generally ogle all things tulle and shiny. By night, I'm a cat cuddler, bourbon drinker and voracious high-fiver. Follow along on Twitter and Instagram (@brokeasschris10).