Even though we have four years of holiday traditions already under our belts, this first Christmas with my husband as a married couple feels different. While our normal traditions will remain, I want to showcase our newlywed status during this special time of year. These five ideas are the perfect way to celebrate your recent nuptials and deck those newlywed halls!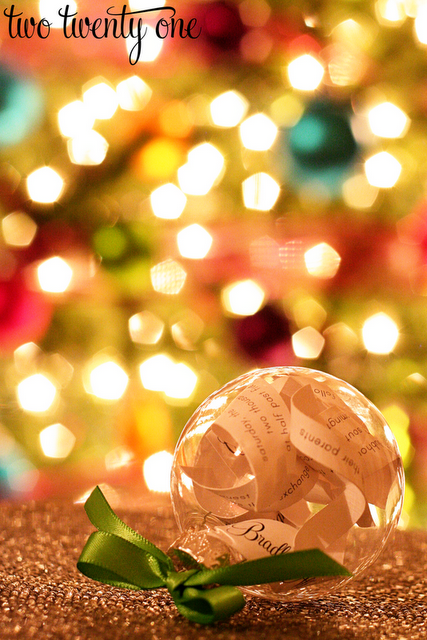 If you have a few extra wedding invites lying around, cut them into strips and place them in a clear ornament (you can find them at Michael's Craft Stores). | Photo by Two Twenty One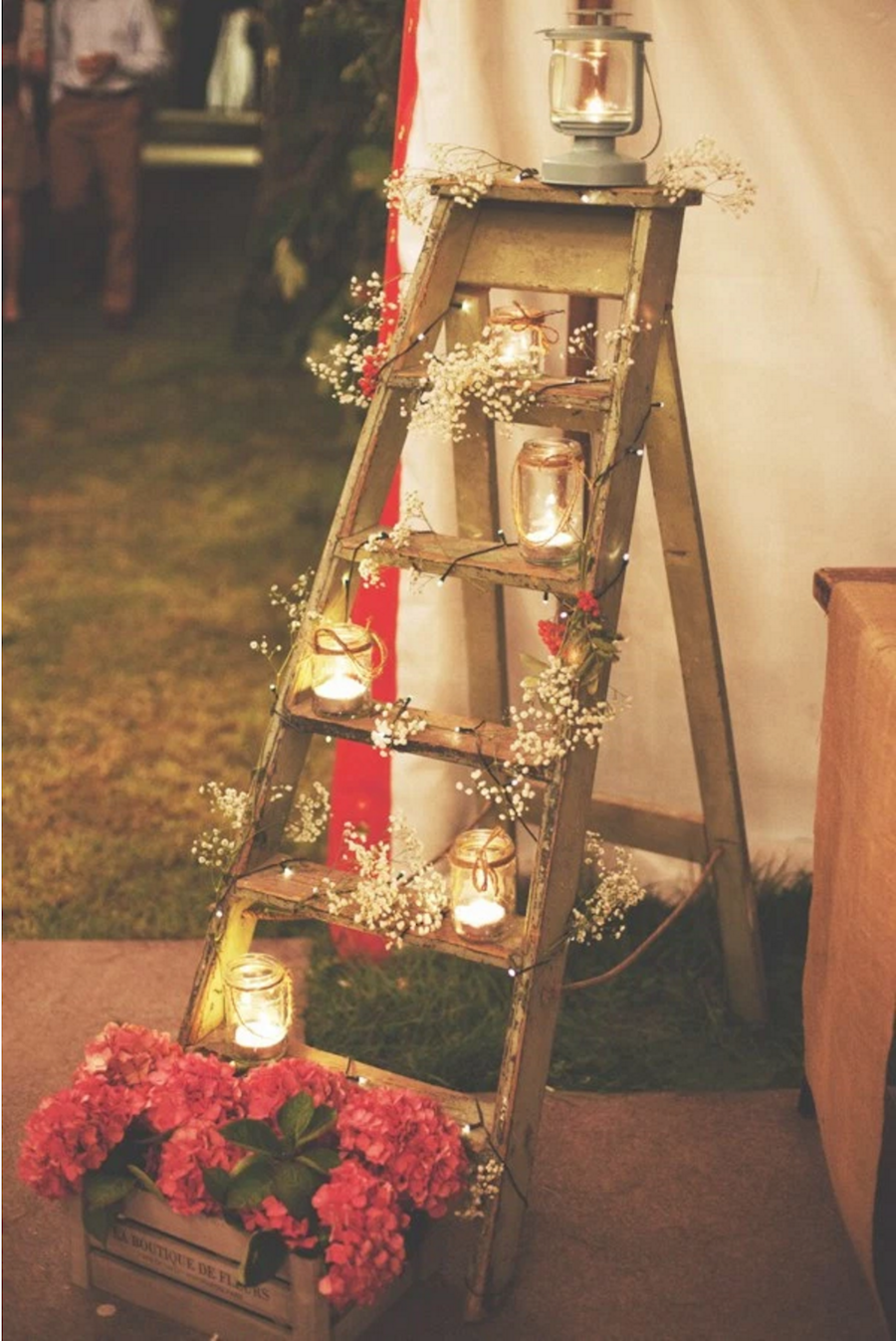 I don't know about you, but I have a lot prop pieces from my wedding that are currently stashed in storage. While they may not have a place in the normal day-to-day decor, the holidays are the perfect excuse to bust them out again. | Photo by Rachel Hudson via Love My Dress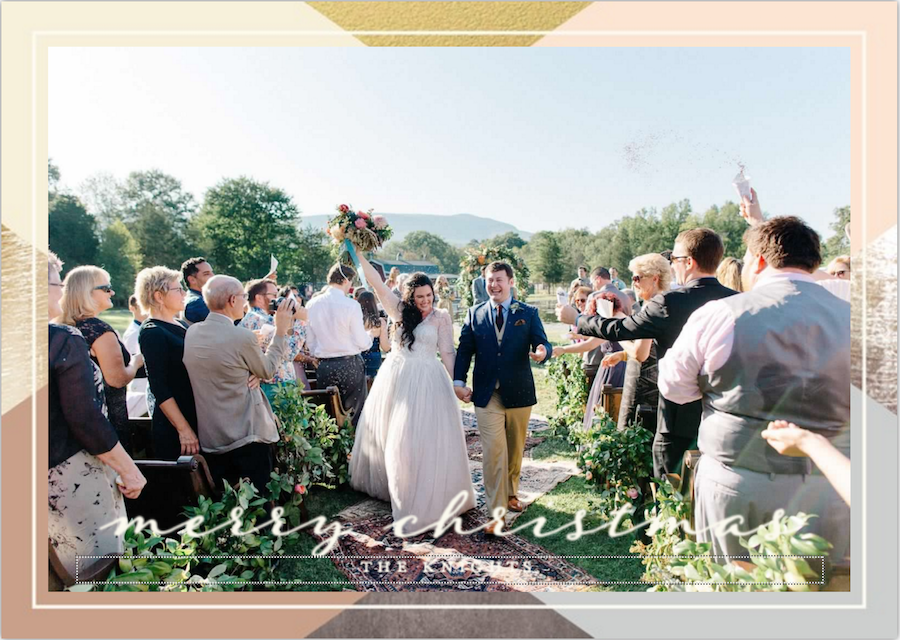 Put those professional photos to use by sharing with friends and family through your holiday cards! TinyPrints.com makes it extremely easy to customize holiday photo cards and it's a great way to debut your wedding photos to the world! | Photo by Allan Zepeda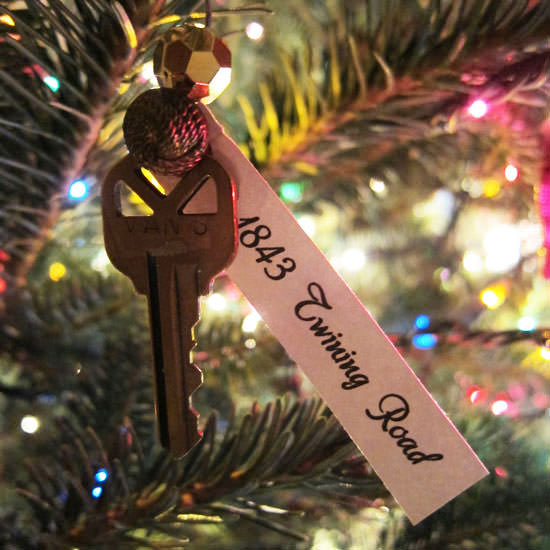 If you moved into a new home together, get an extra copy of your key made and turn it into an ornament. Print out the address from cardstock so you'll always remember. | Photo via In My Own Style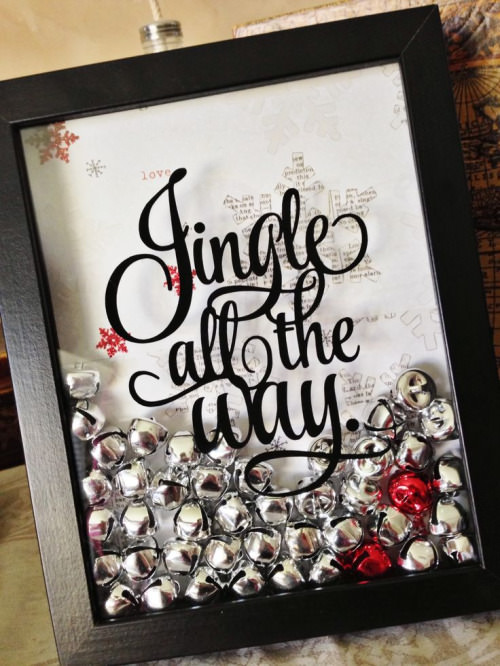 This easy DIY from Kerri Bradford gives a little jingle to your holiday decor. I love the idea of adding a bell every year, starting with your first Christmas as a married couple, and adding colored bells when you have a baby. Get the full DIY tutorial here.
*Editor's Note: This post contains affiliate links. Each time you purchase an item via our affiliate links, Love Inc. is receiving a small percentage of the sale, thus you are helping our small, equality-minded business grow and allowing us to provide more content for YOU! Isn't that just fantastic?  
By Brittny Drye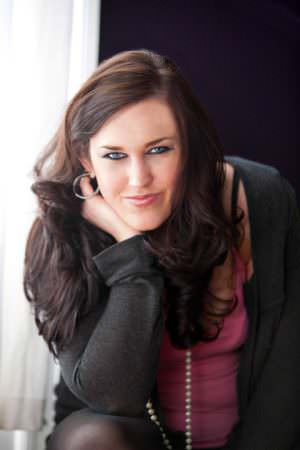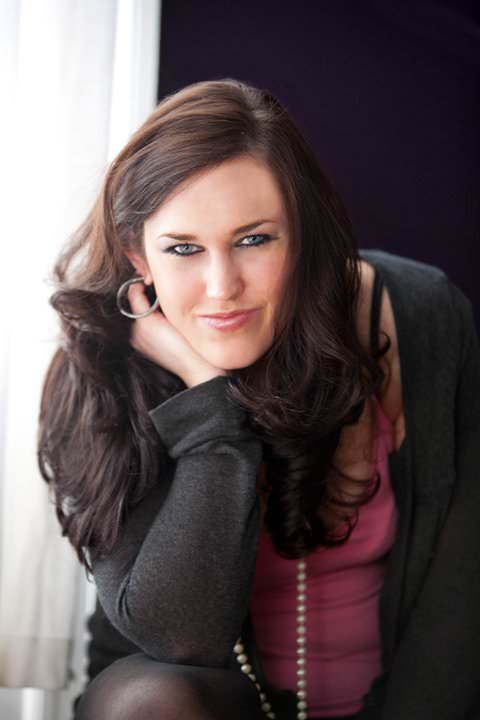 Brittny Drye is the founder and editor-in-chief of Love Inc. magazine. A fierce cheerleader for marriage equality, she launched loveincmag.com in 2013 as a way to to celebrate both straight and same-sex love, equally. She lives in New York City with her husband and their cat, Scout.