The story of Erin and Amanda's relationship begins at Pride. The two were at the same ball happening at a bar. Erin walked in the Ms. Runway category and Amanda cheered on this stranger from the audience, filming the performance and shouting out "BAE." They didn't officially meet that night but Erin won the category, and Amanda's heart. Four months later, by complete coincidence, Erin's profile popped up on Amanda's Instagram Discover page. Amanda sent a DM to Erin and after messaging back and forth, sent the video that was taken the night of Erin's performance.
Four years later, their story came full circle when Amanda proposed to Erin at World Pride in New York City. Prior to the event, Amanda asked Erin's parents for their blessing to get married. Knowing they had their support, Amanda got together their close friends for the big day and everyone but Erin was in on the secret. Luckily, Erin is always one to dress up for events of all kinds, and Pride was no exception. Erin got her makeup done as Amanda sneakily packed the Blue Nile diamond.
The group found a good area to watch the March from and once they were settled in their spot, Amanda and a friend snuck off to find someone who had a speaker to get in on the proposal planning.
Once they'd secured sound, the speaker played "WTP" by Teyana Taylor. Amanda ran up to Erin to tell her they were playing her song and Erin jumped into runway mode. As she began to twirl for the crowd, Erin turned around to see Amanda down on one knee. She screamed, "Yes!" as their friends and passersby cheered for the couple.
To commemorate their engagement, Amanda and Erin did an outdoor photo shoot with Calen Rose in Jersey City.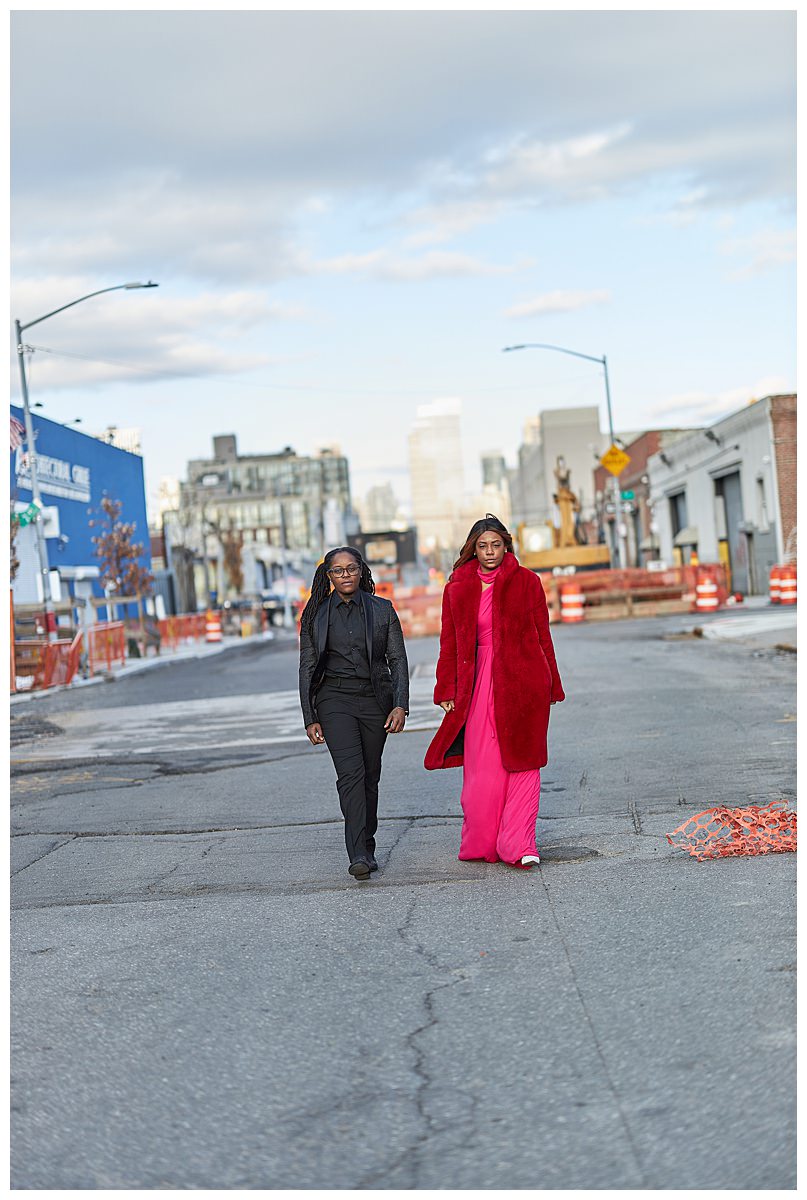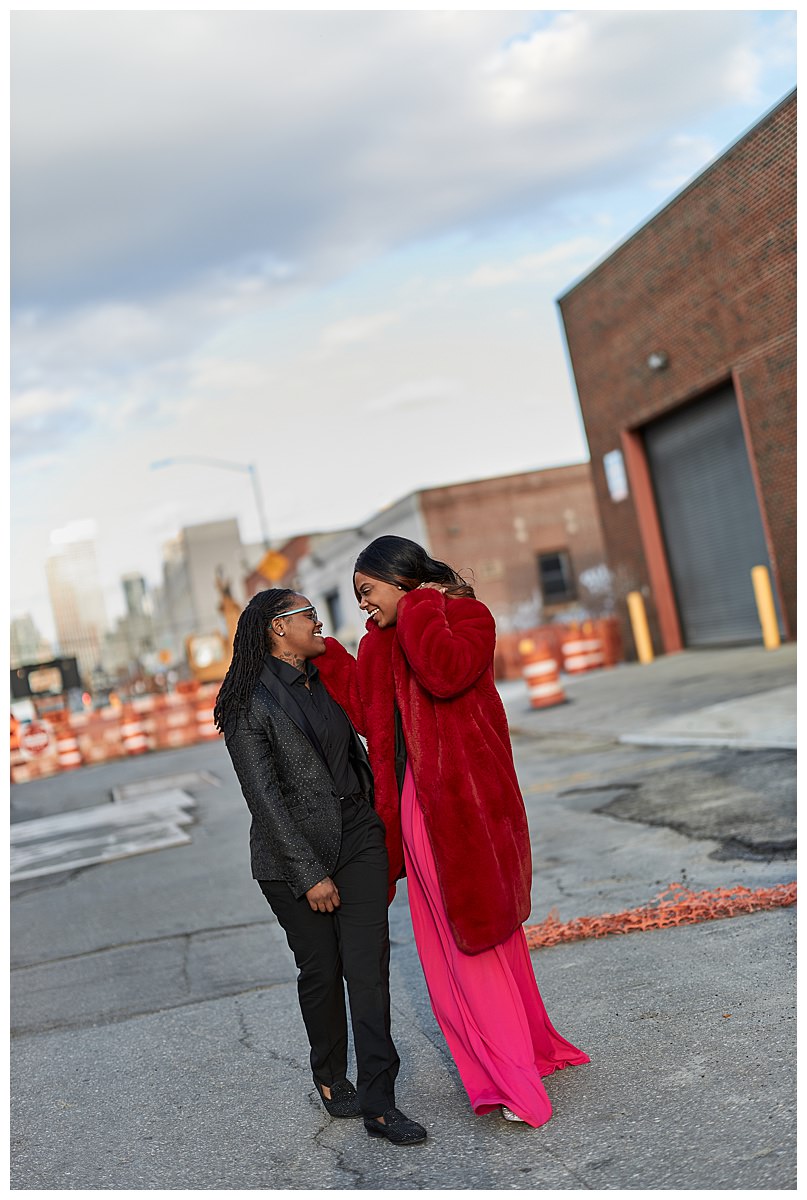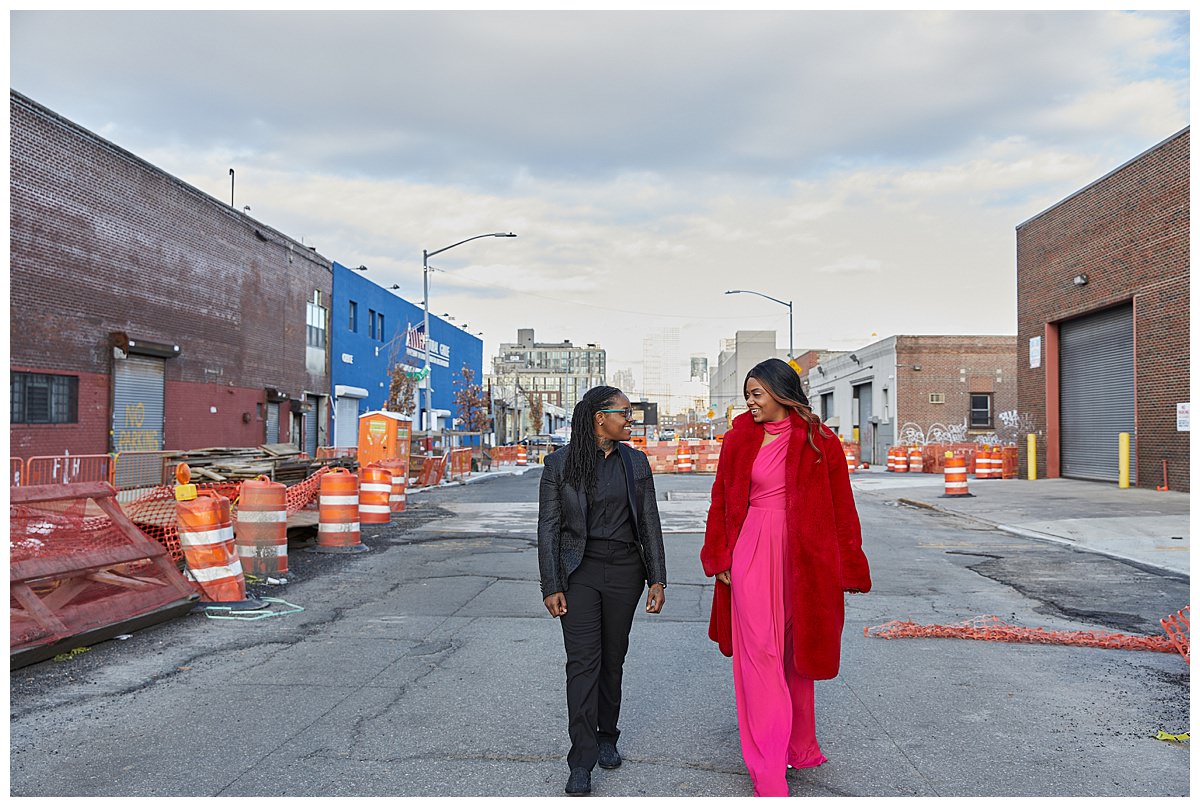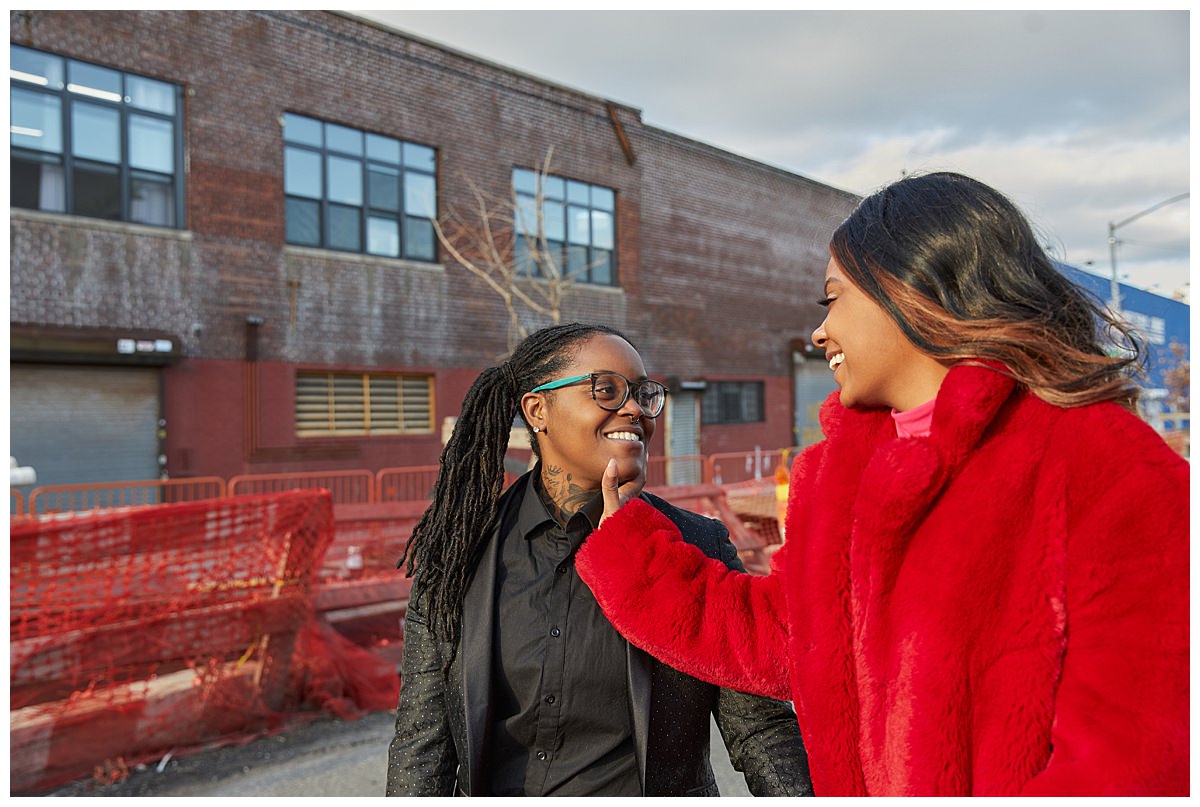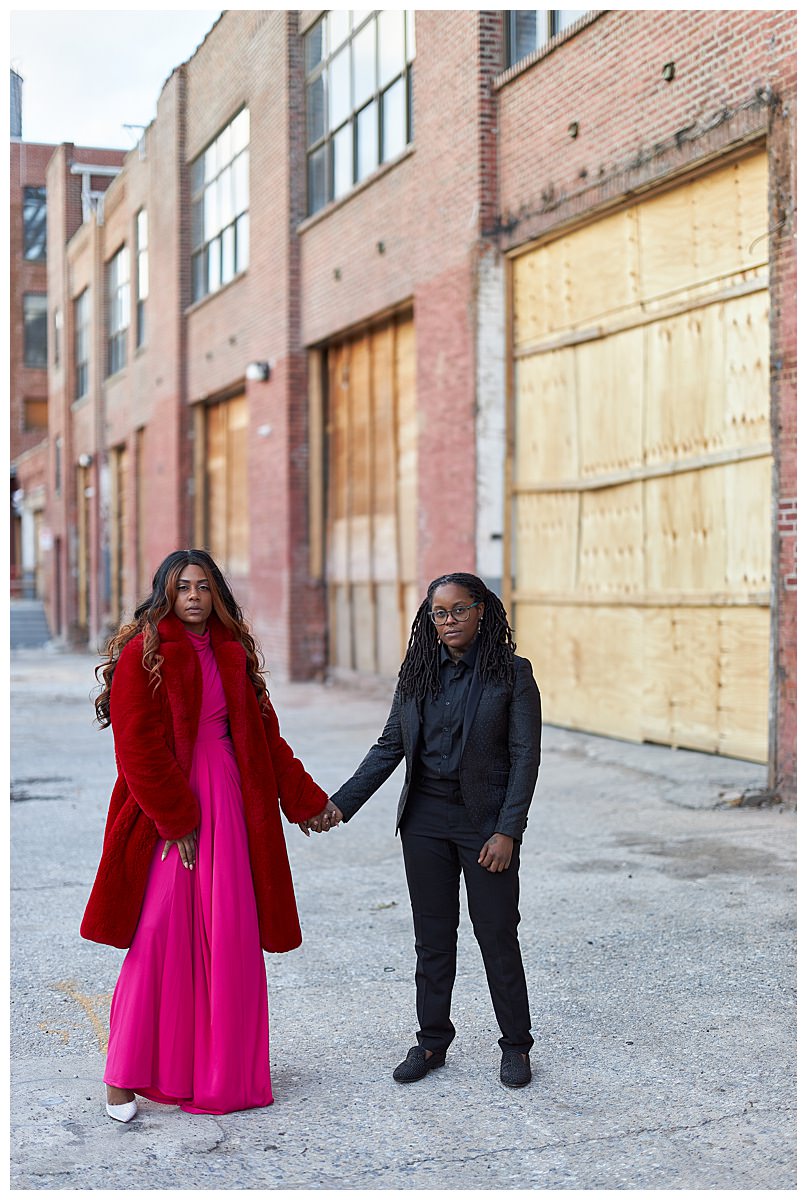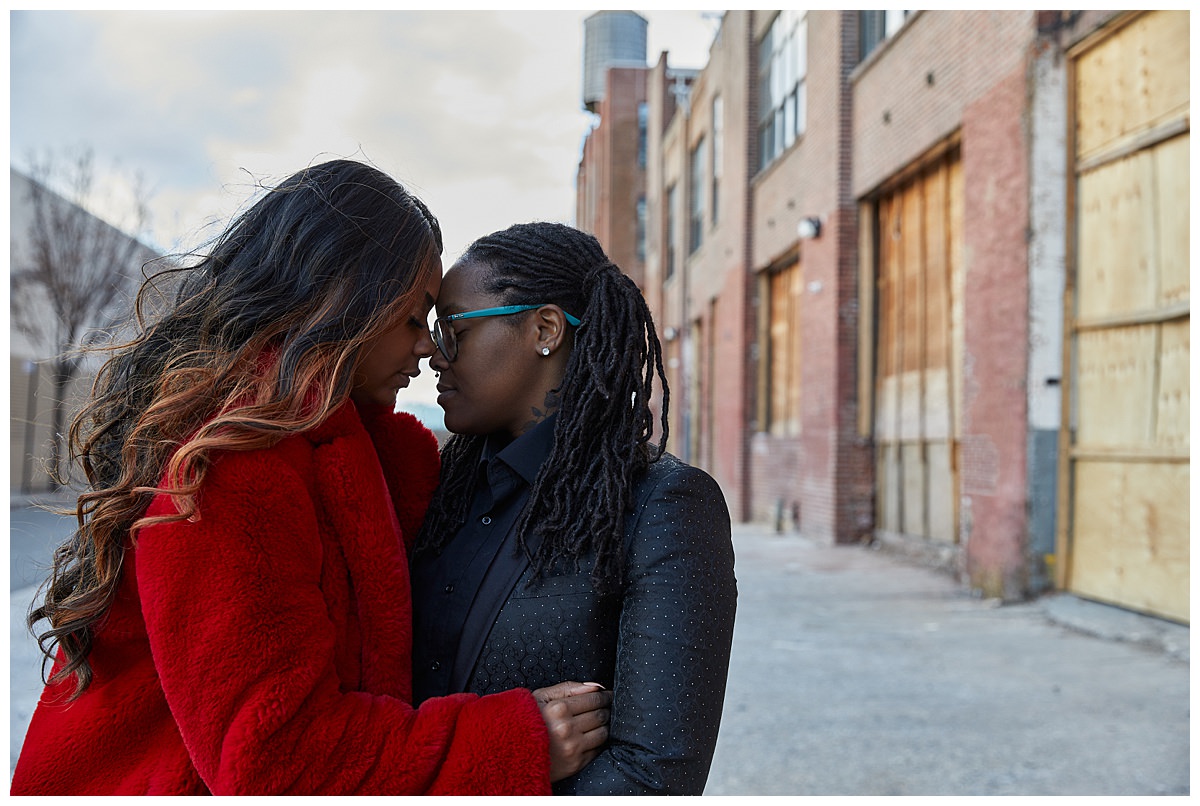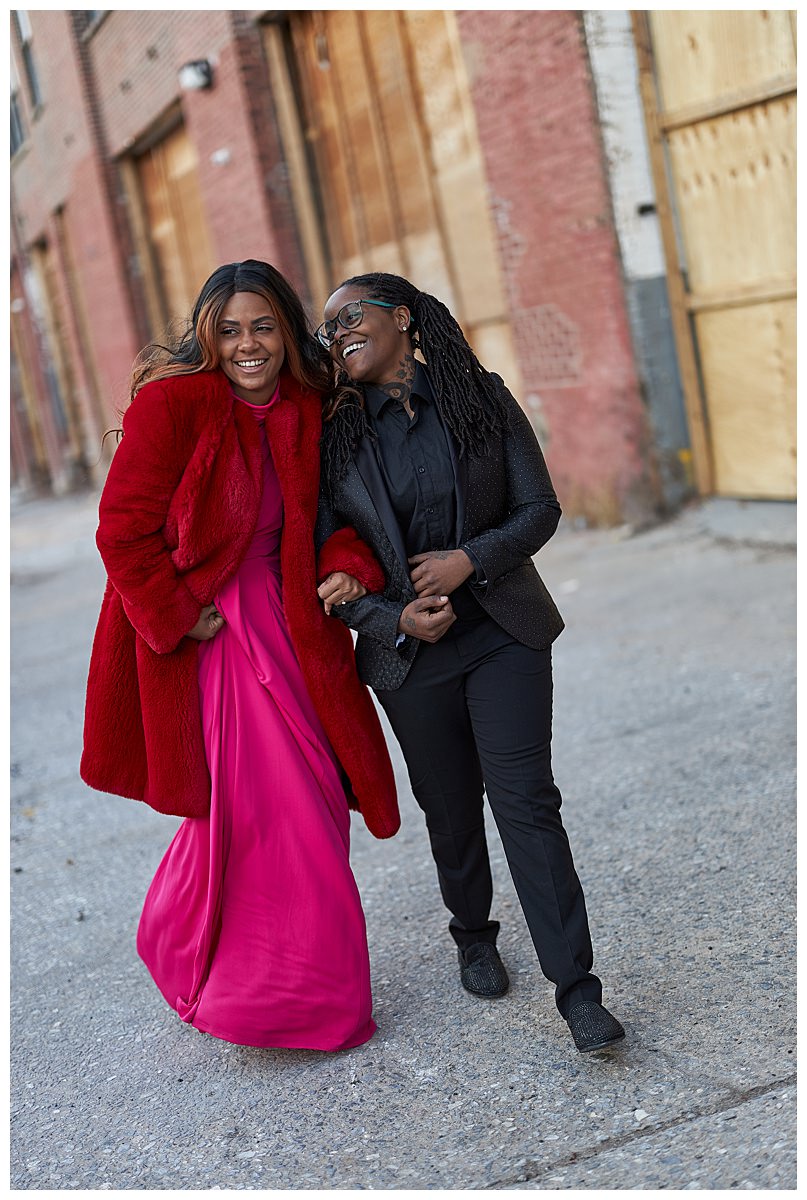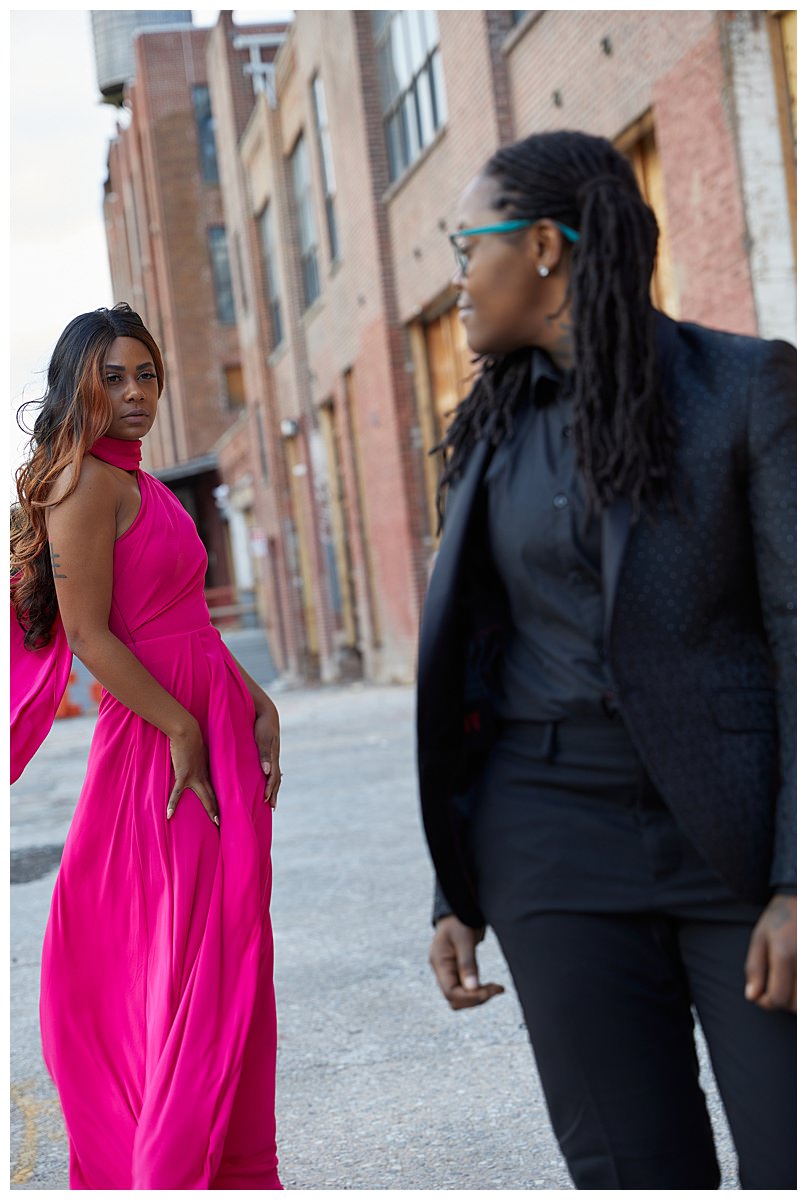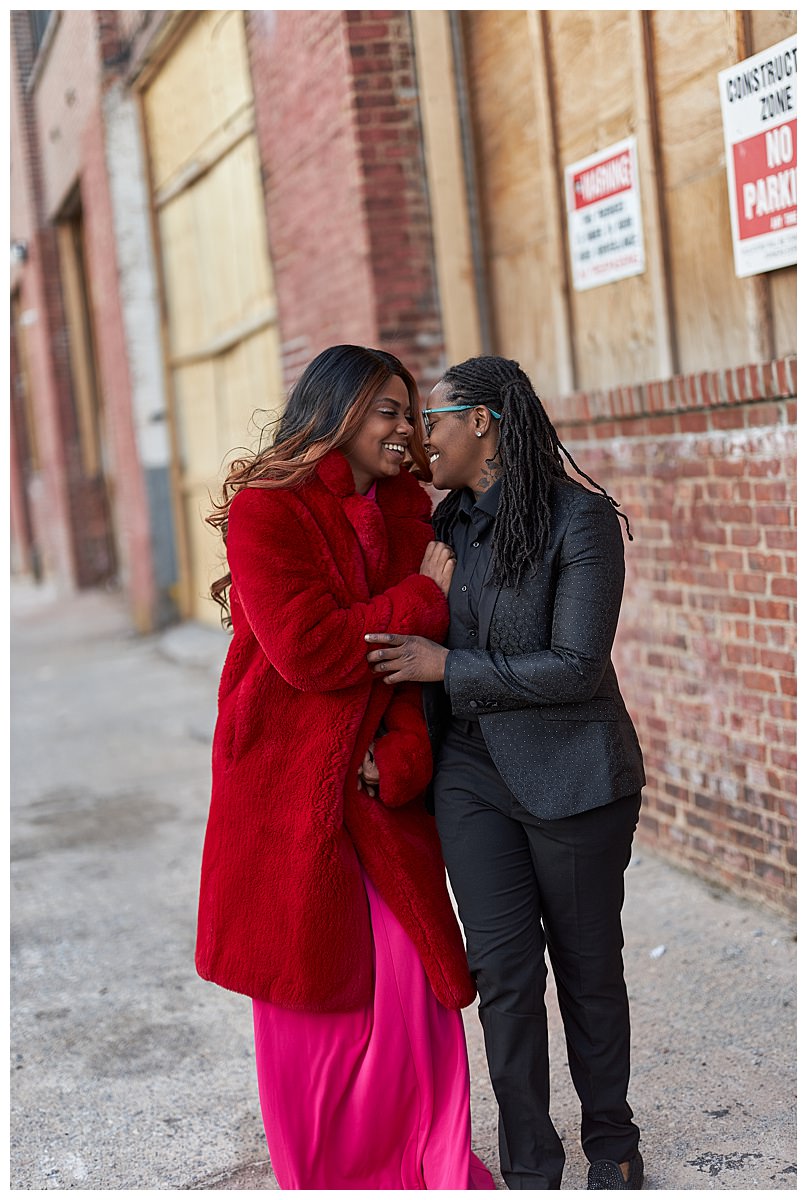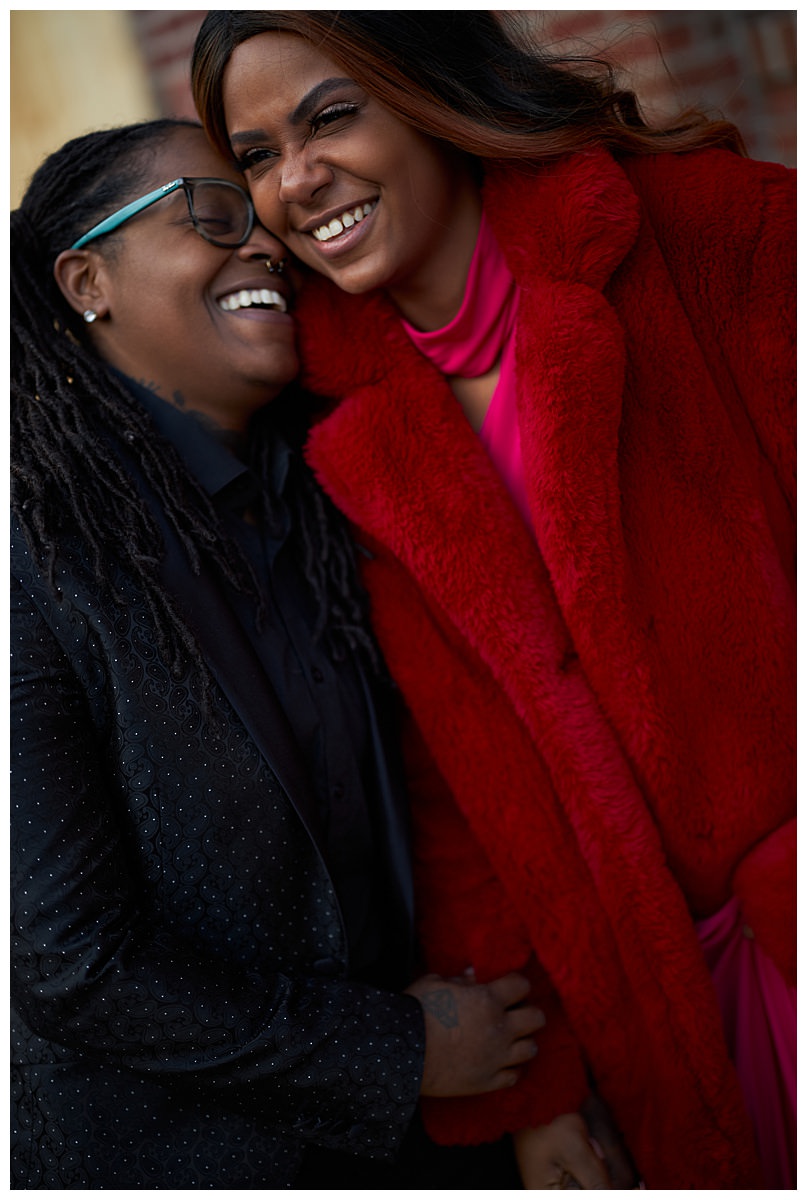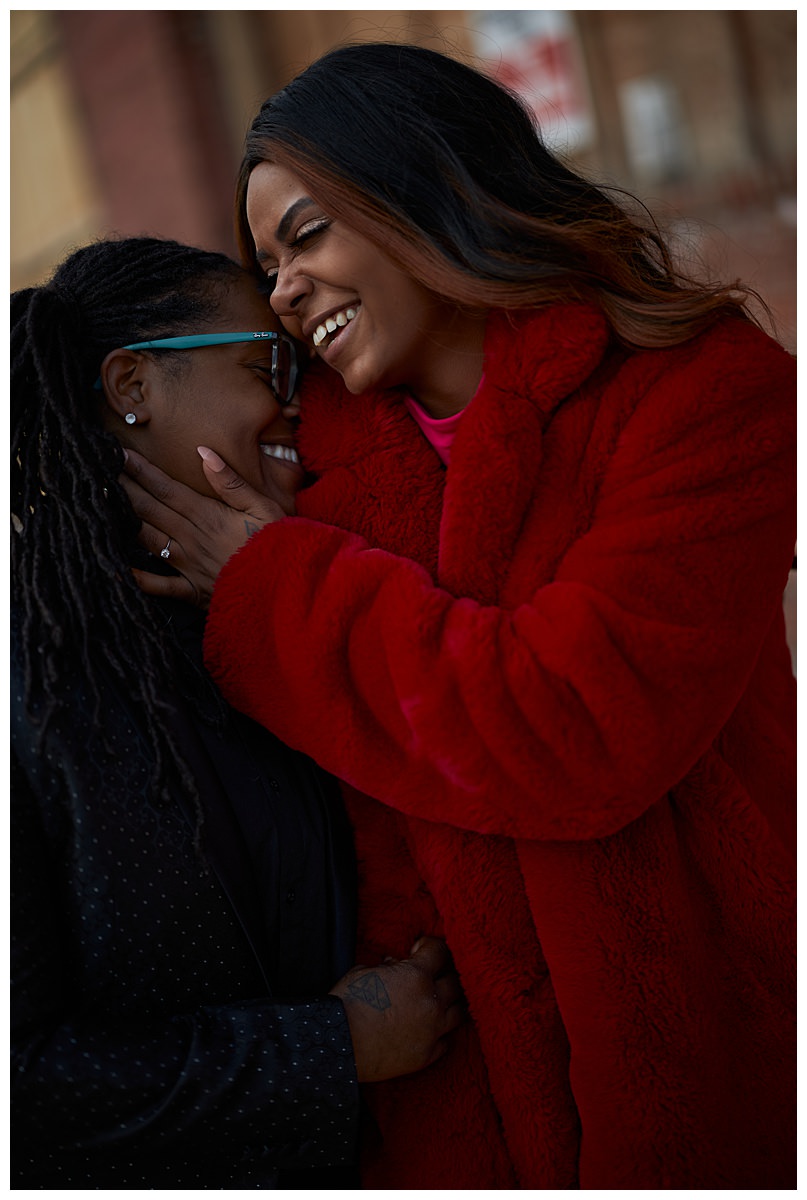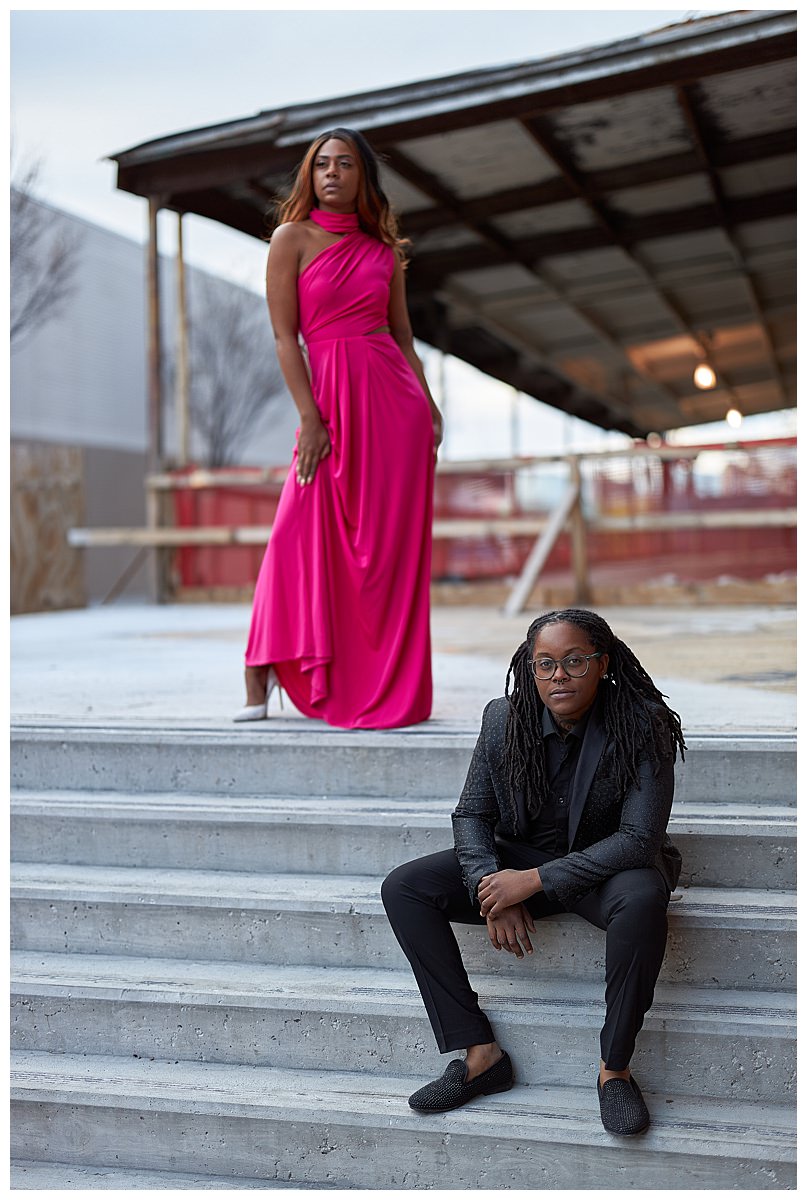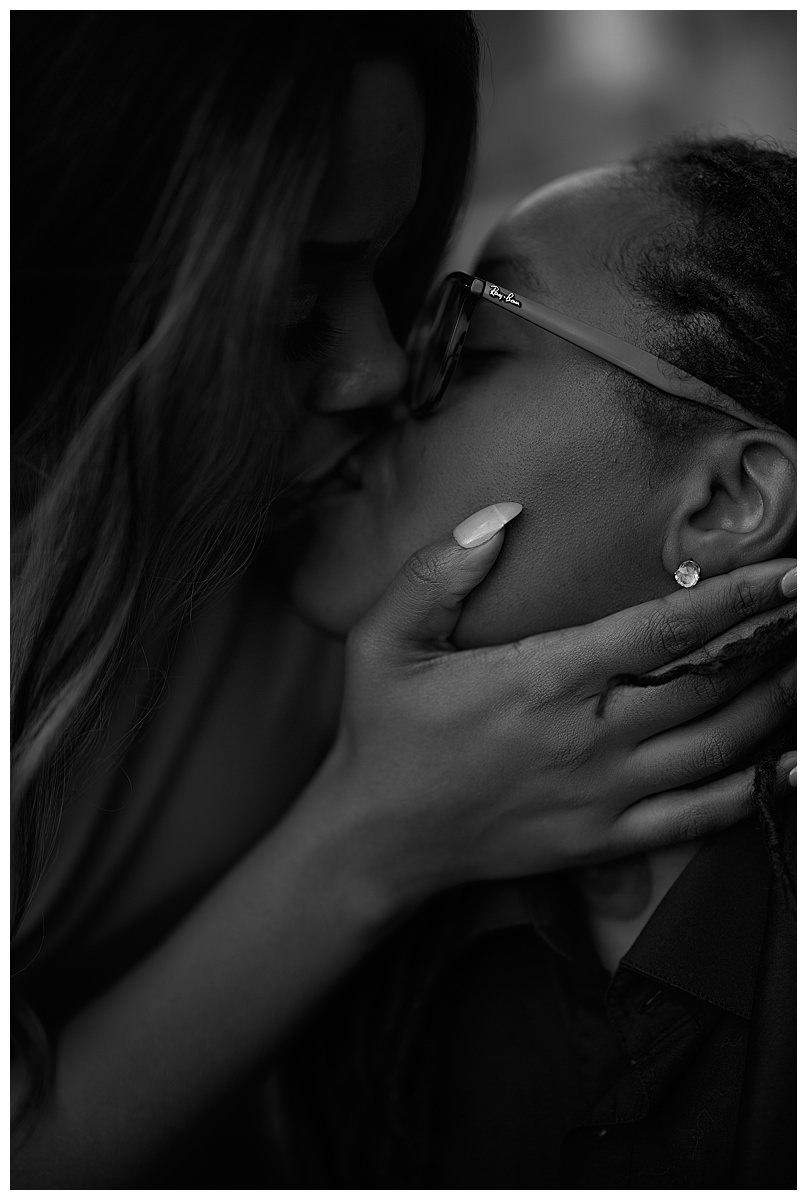 By Emily Rochotte