As we look back on 2017, at all the weddings both big and small, we're reminded of the incredible ways that love was celebrated throughout the year. From intimate elopements and decadent affairs to destination celebrations, couples who wed in 2017 loved incorporating personalized details, lush greenery, hanging florals and timeless neutral colors. But a new year is on the horizon, and that means new and exciting wedding trends to look forward to! We got the inside scoop from celebrity wedding planner Mindy Weiss — who has planned weddings and events for some of the biggest names in Hollywood and has also written one of our favorite wedding planning books — on the colors, design elements and traditions that she predicts will take the wedding world by storm next season. So as we wait for the sun to set on yet another year, here are the trends we can look forward to seeing in 2018!
Metallic Colors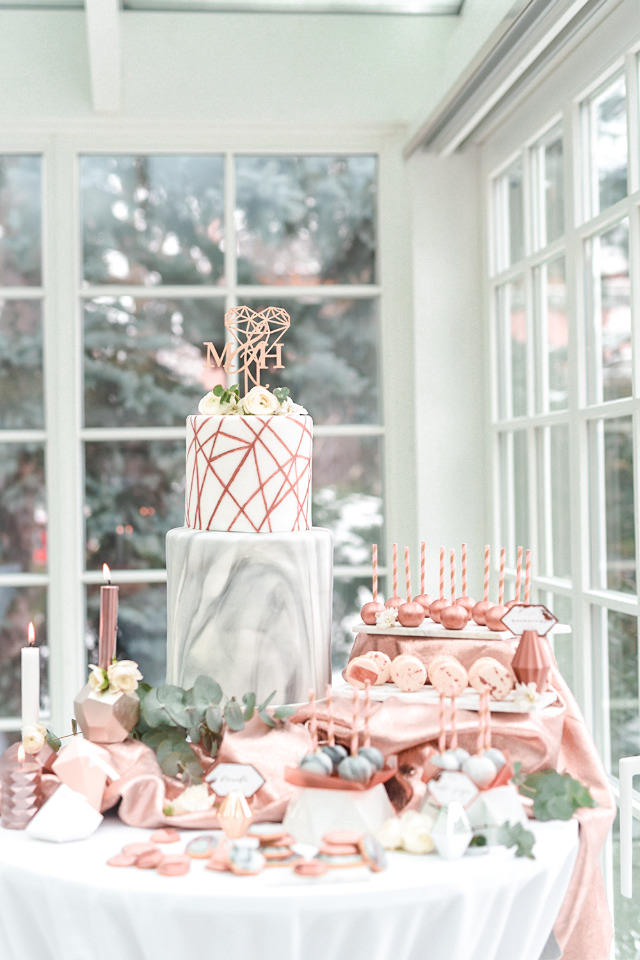 A surge of shiny, metal-y shades are expected for 2018 alongside the neutral and pastel color palettes that were trendy in 2017. "A new twist this season is adding metallic touches on your tables, reception decor and even your bridesmaid dresses," Mindy says. "The contrast between the soft pastels and the striking metals creates a nice, unexpected visual for guests." | photo by Elena Matiash Photography | via Wedding Chicks
Smaller But More Florals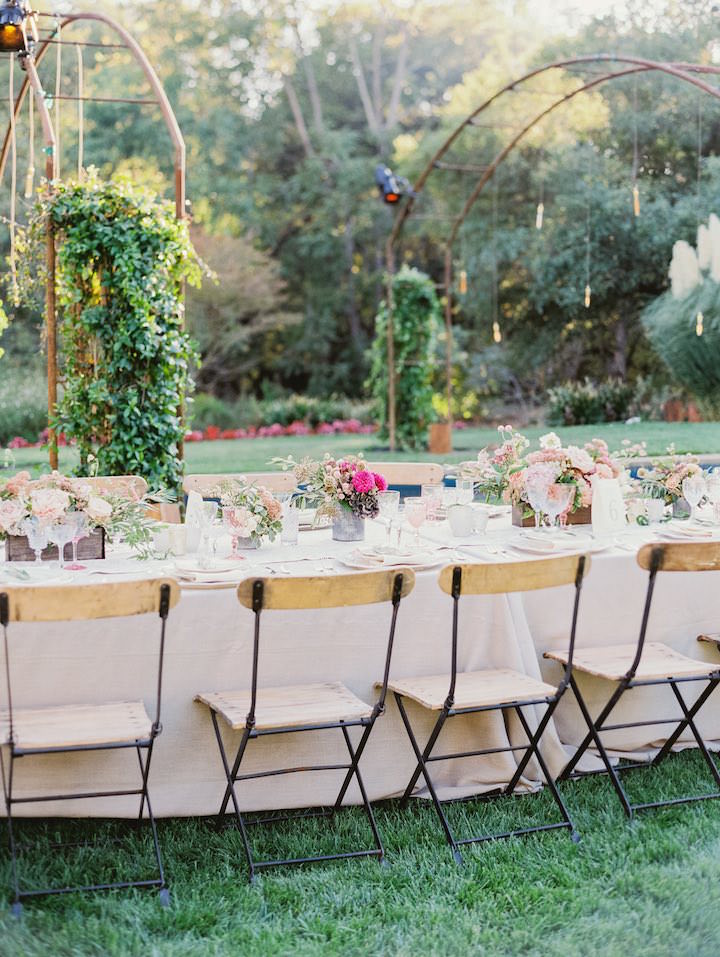 Bigger isn't always better. Tall, elaborate floral arrangements are being traded for lower centerpieces in 2018 that allow for more conversation across the table. But to keep the table from looking bare, Mindy says we will likely see more of the smaller arrangements sprinkled across the tabletop. Mindy also says cascading greenery, arranged in unstructured ways, is sure to shine! | photo by Michele Beckwith Photography | via MODwedding
Amaranthus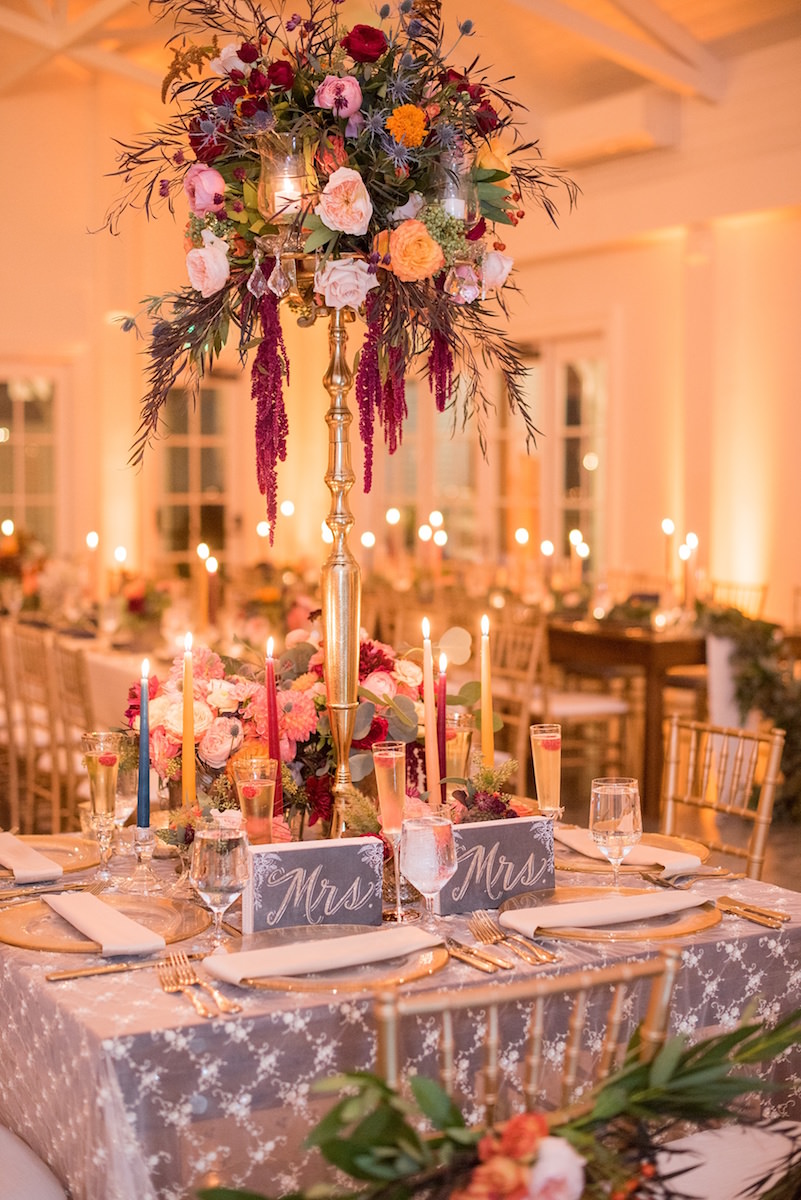 Our favorite whimsical drooping flower is back with a vengeance! Mindy says the lush, cascading flower known for its eye-catching color will be found everywhere — from bouquets and boutonnieres to reception floral arrangements. And we couldn't be more excited! | photo by Mikkel Paige Photography | via Love Inc.
French Service Dinners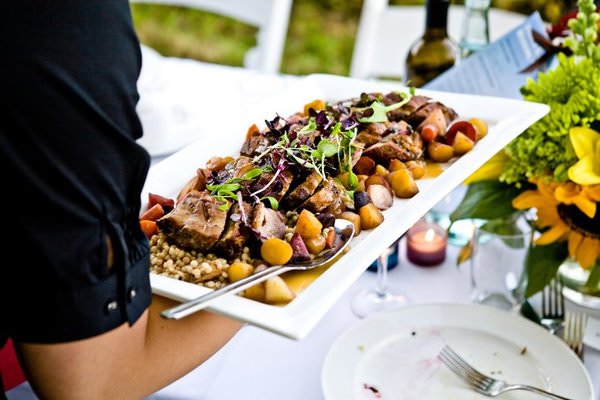 As the host for their closest friends and family, soonlyweds are always on the lookout for ways to serve their guests dinner in a way that best suits their style. As popular as family-style service is, Mindy says it can limit the amount of available space for decor on the reception tables. "A great alternative is French service where waiters go around guest-to-guest with trays of food that they can pick from," Mindy says. "Yummy appetizers like Brussels sprouts and french fries can stay on the table for guests to nibble on." | via Perfect Wedding Guide
Cakes on the Decline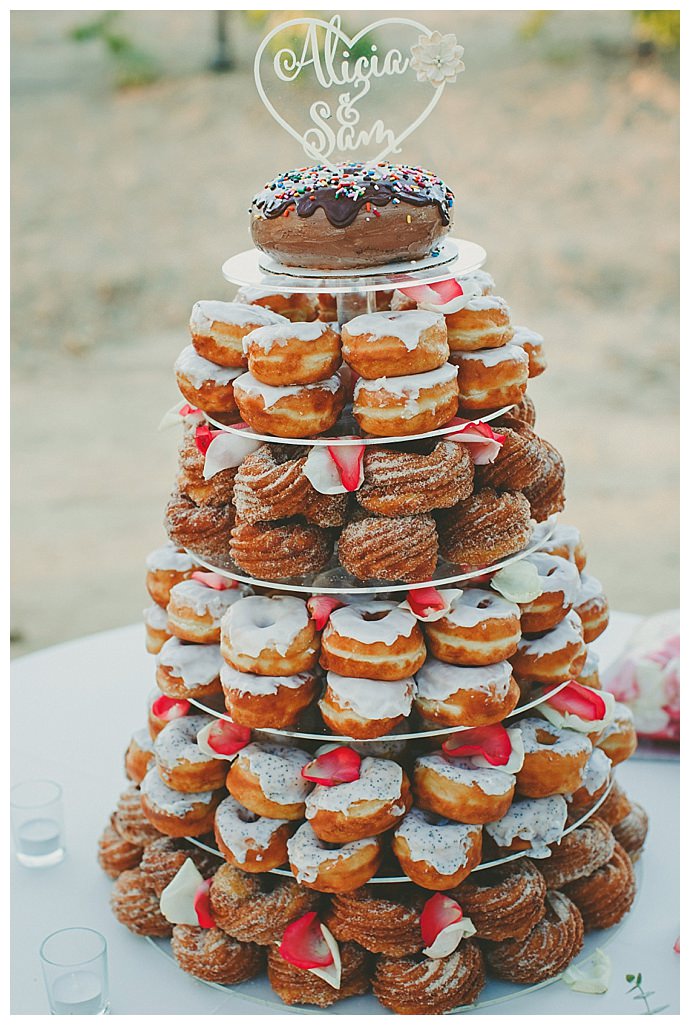 Towers of confectionary tiers have had their moment on top. Now, as couples are eager to hit the dance floor, Mindy predicts cakes in 2018 will be smaller and pre-sliced for convenience, and desserts will be on-the-go. "There will be more dessert options like passed pretzels and churros that can be devoured right on the dance floor," she says. | photo by Ryan Horban Photography | via Love Inc.
Gift Lounge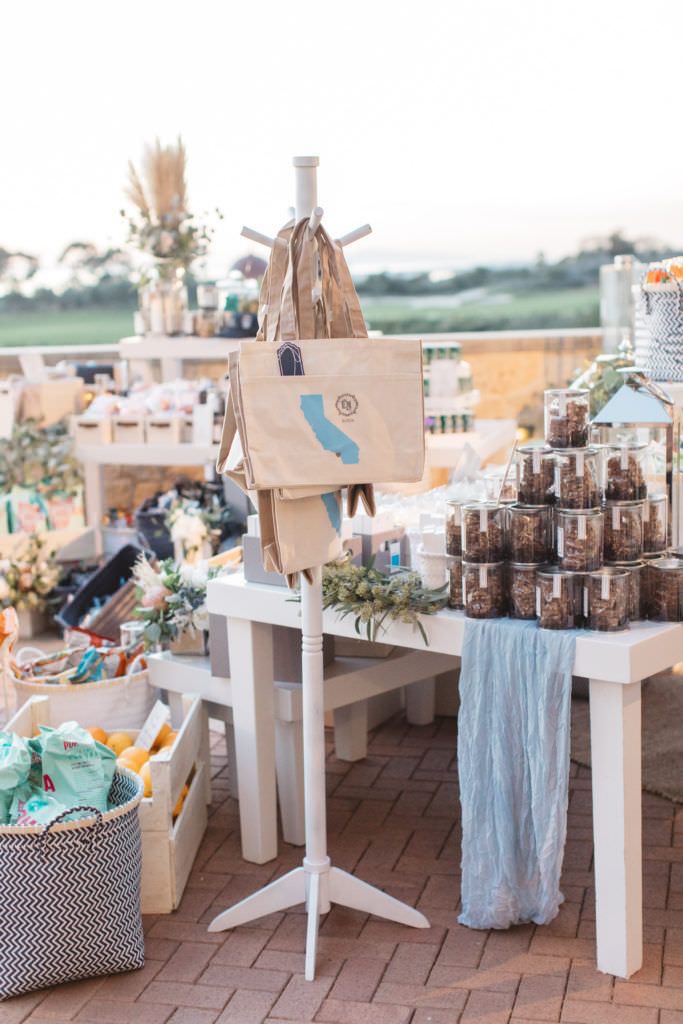 No more nights and weekends spent stuffing welcome gift bags before the big day! This upcoming season, Mindy predicts gift lounges will be all the rage. "Instead of having bags delivered to rooms, guests can pick and choose what they like from an assortment of items upon arrival at the hotel," she says, adding it's also a great way for the couple to welcome their guests and see everyone before the wedding! | Photo by Brandon Kidd Photography
Less Traditional Invites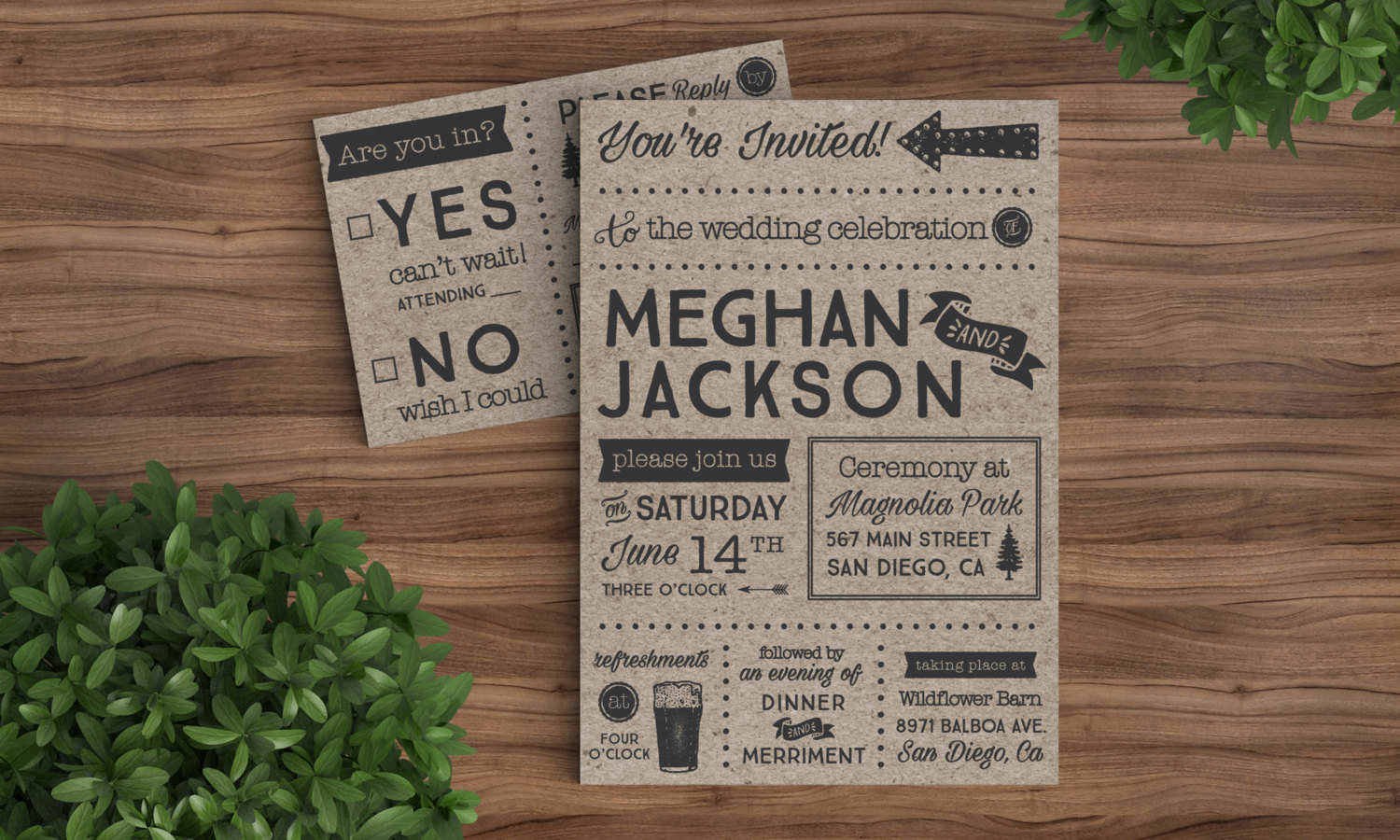 As tradition becomes less of a focus in weddings, couples are electing to have more fun with design details, such as their invitations! Although paper invites are here to stay, Mindy says elements like bold, mixed fonts and custom logos unique to the couple will be more popular than the monogram that has dominated in years past. | via Etsy
Useful Favors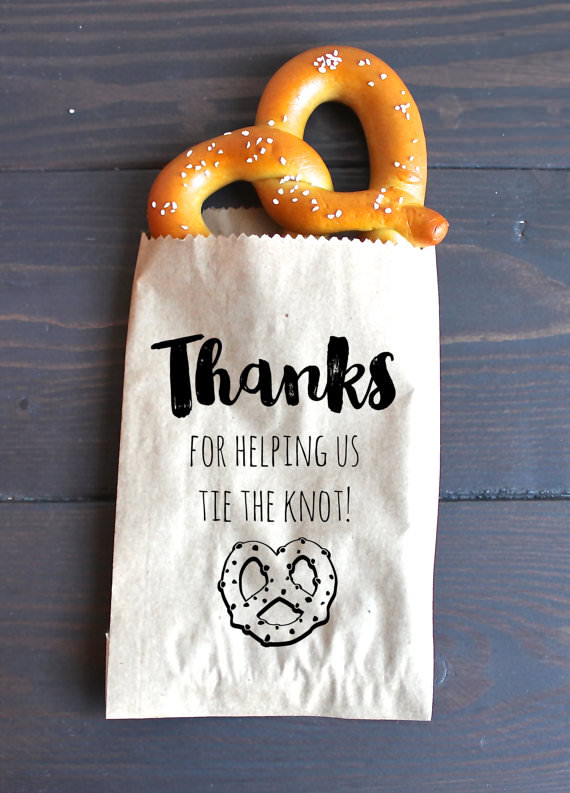 When it comes to wedding favors these days, practicality is key. If your guests head straight to the junk drawer to stash your favor when they get home, then you're just wasting your money! Mindy says choosing useful favors, such as a hot fresh pretzel or a Starbucks gift card, is a much better alternative. "People always need carbs after a night of partying, and who doesn't want a nice warm latte to start their day the next morning?" she says. | via Etsy
Colored Candles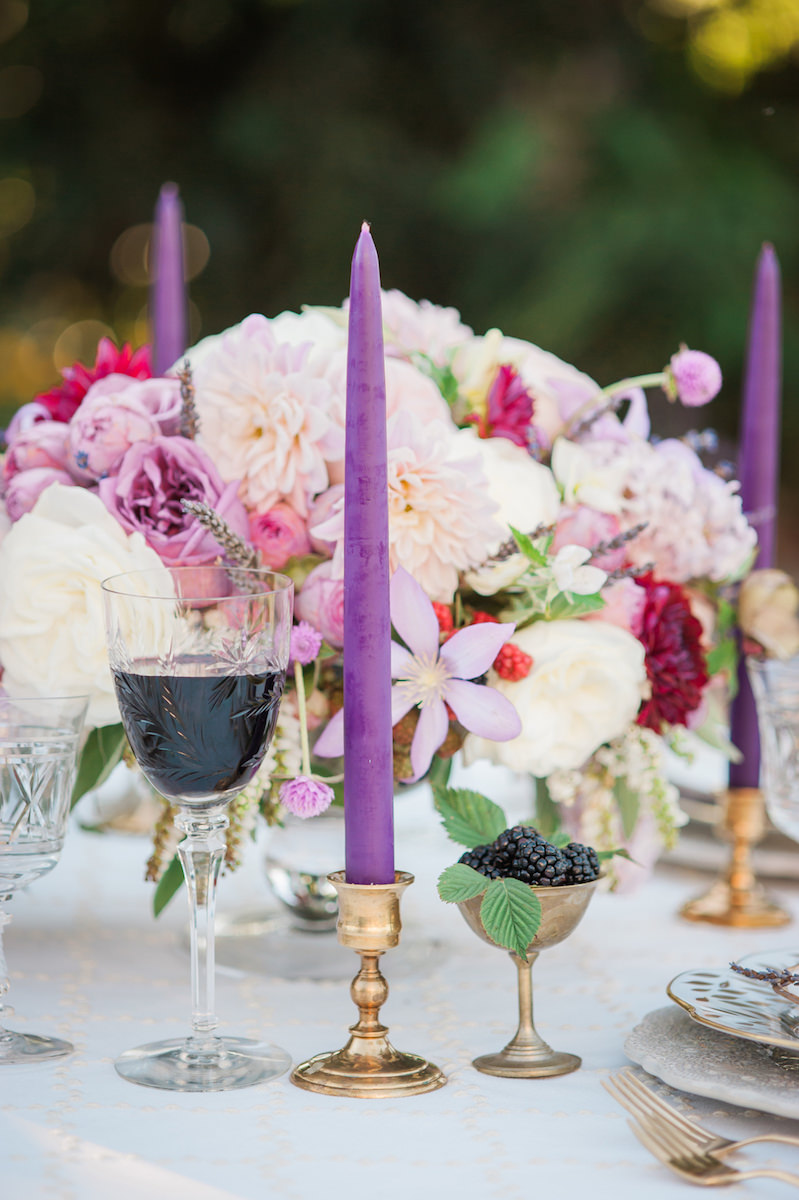 Toss white and ivory candles to the side in 2018, and add colorful candlesticks to your tabletops for the perfect pop of color. "Colored candles on tablescapes or peppered throughout the event space are an easy way to add something unexpected to your decor," Mindy says. Whether you have your heart set on floating, pillar or taper candles, a little color will go a long way in making your design special. | photo by Gertrude and Mabel Photography | via Borrowed & Blue
Balloons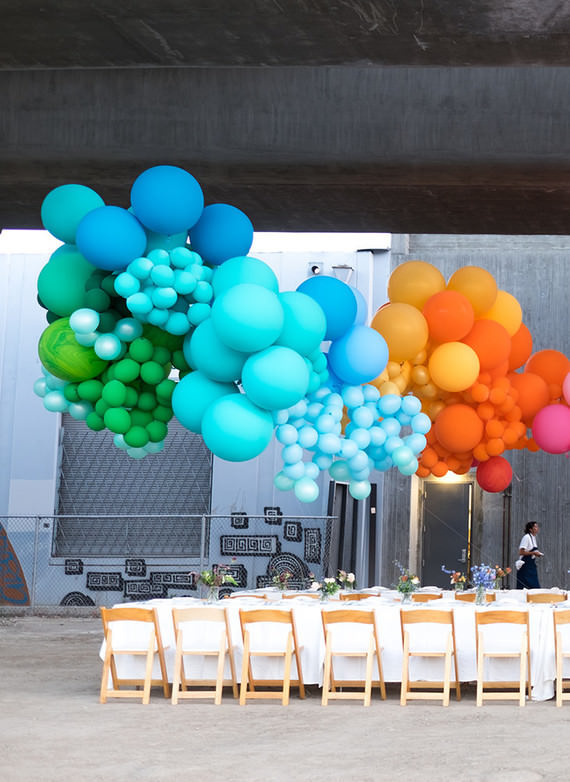 For 2018, Mindy suspects we'll see a resurgence of balloons in wedding design, and as the ultimate symbol of celebration, it's not hard to see why! The versatility and textures that balloons provide — not to mention the assortment of colors! — create endless opportunities for epic backdrops, unique table decor and festive portraits! And if you're extra trendy, Mindy says, opt for metallic balloons to keep things chic but fun. | photo by Sam Ortiz | via 100 Layer Cake
Greenery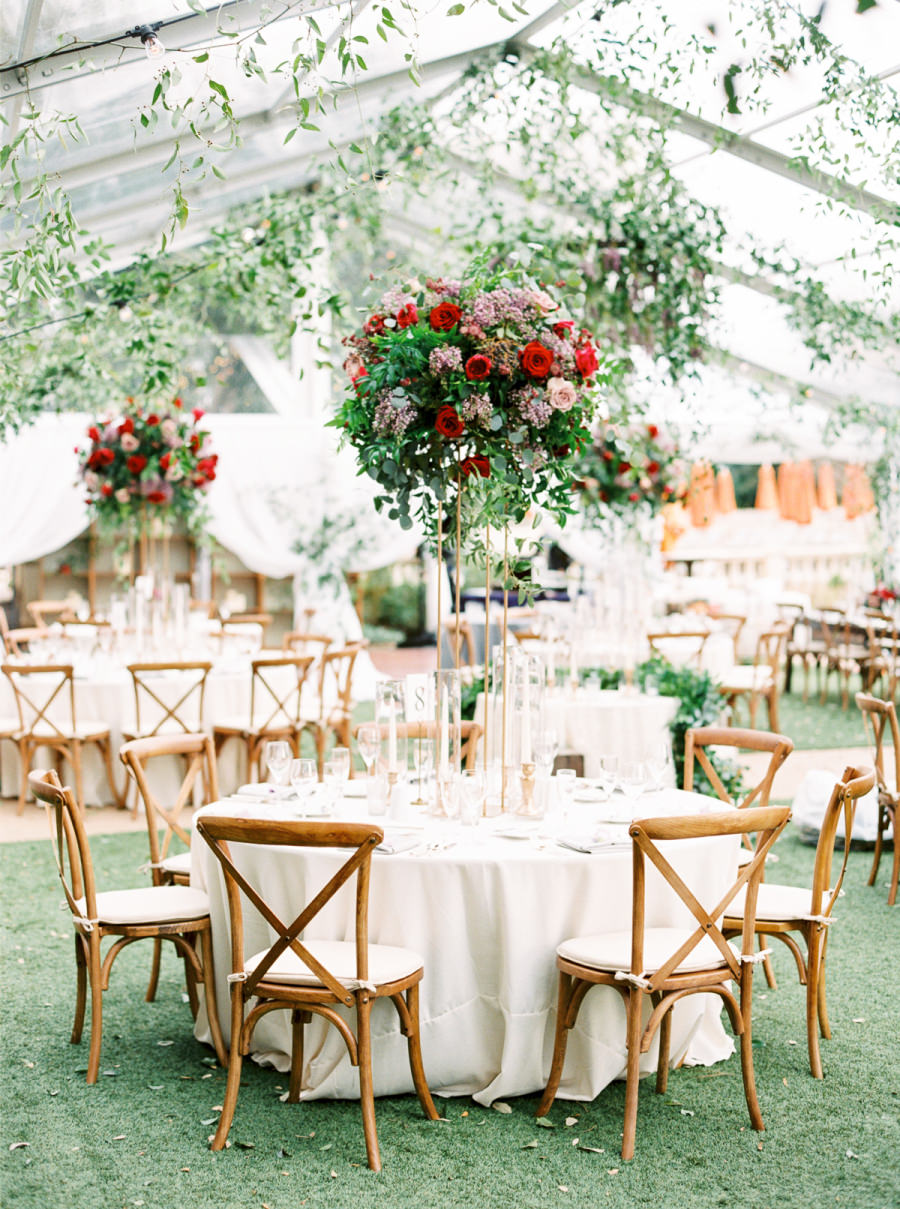 Greenery will reign in 2018. But Mindy says we'll especially see lavish, suspended greenery replacing the popular hanging fabric treatments that are often hung in tented receptions. "Using greenery adds that natural element and makes things really feel organic and crispy," she says, which is music to our ears because we aren't anywhere near ready to let go of lush garlands and greenery filled bouquets! | photo by Jen Dillender Photography | via Style Me Pretty
*Editor's Note: This post contains affiliate links. Each time you purchase an item via our affiliate links, Love Inc. is receiving a small percentage of the sale, thus you are helping our small, equality-minded business grow and allowing us to provide more content for YOU! Isn't that just fantastic?