An eclectic blend of southern flair with vintage and modern elements, Josh and Ryan's Knoxville wedding was one for the books! Captured by T&K Photography, their magical day began with the two grooms getting ready together and ended with them taking a spin on the dance floor — the perfect way to cap off a day that was eight years in the making after Ryan first asked Josh to dance on New Year's Eve. And all the moments in between were filled with heartfelt details that reflected the happy newlyweds' relationship and the love they share together.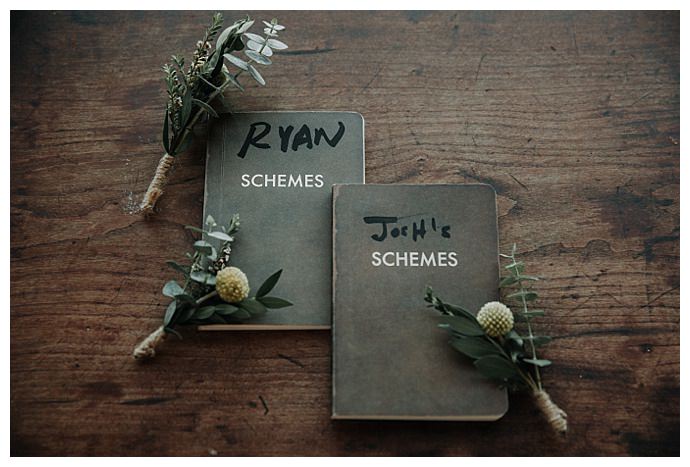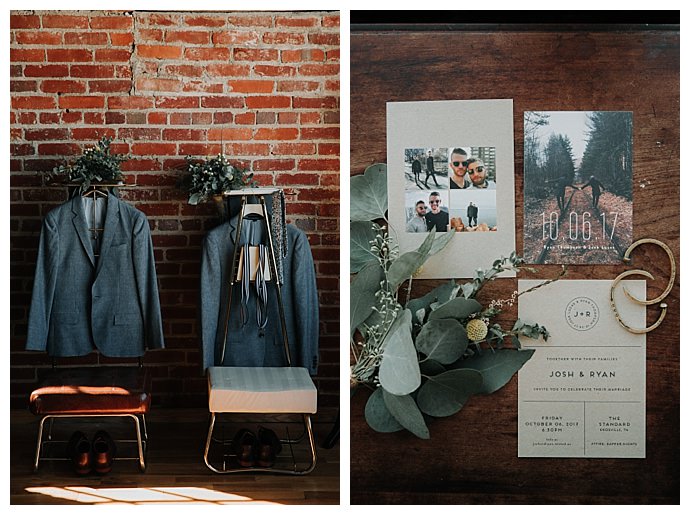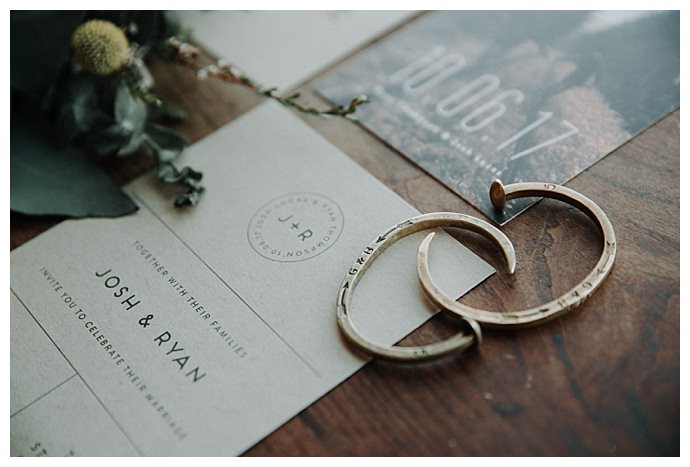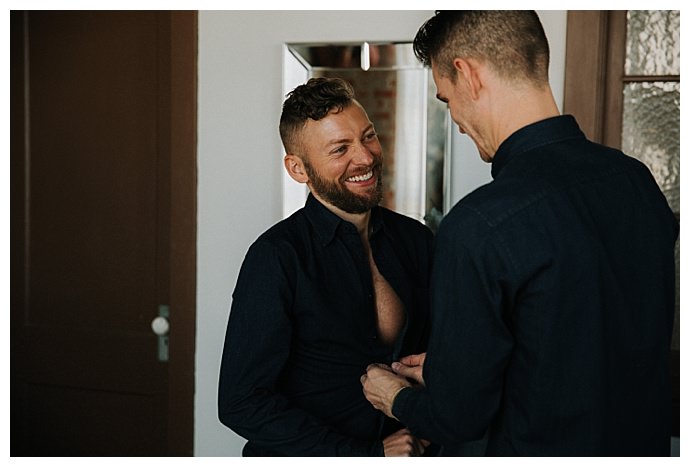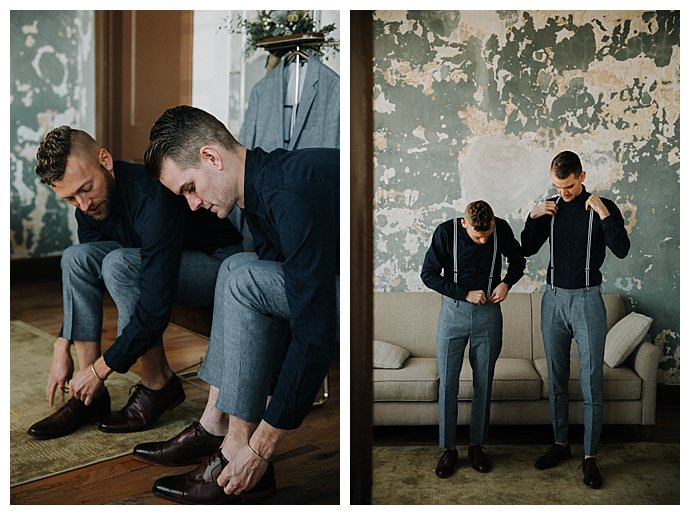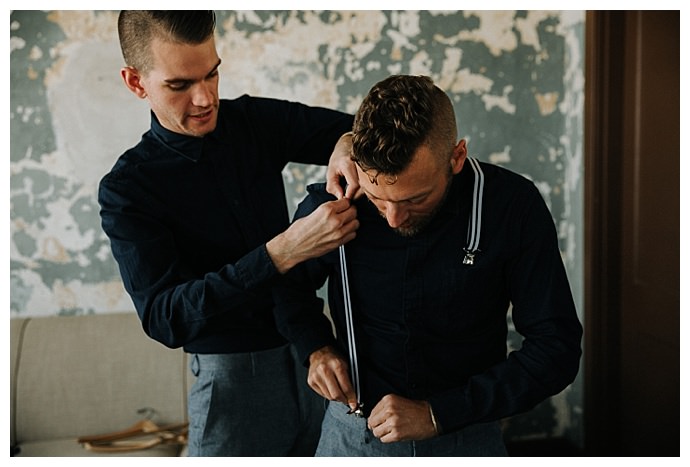 The Love Story
The first photo of Ryan and Josh together was taken before they'd met, capturing a moment that would become the very beginning of their love story — they just didn't know it yet. The photo shows Ryan walking into a New Year's Eve party at a club in Lexington, Kentucky. And next to him, Josh is dancing alone. "I guess you could say we were destined to meet on the dance floor," Josh says. Ryan noticed Josh by himself and asked him if his friends had left. When Josh said yes, Ryan extended an invitation that would change their lives forever: "You can dance with me if you want."
On the exact same day six years later, after they'd met each other's family, braved the hardships of long-distance, met many new friends and had exciting adventures around the world, Josh and Ryan were together at last in their apartment in New York City. Ryan turned to Josh and said, "Did your friends leave you? You can dance with me if you want." It was the cue Josh had been waiting for for more than a year. He reached into his pocket and pulled out a pair of matching rings and got down on one knee. "Ryan said yes," Josh says. "Now we will never dance on our own."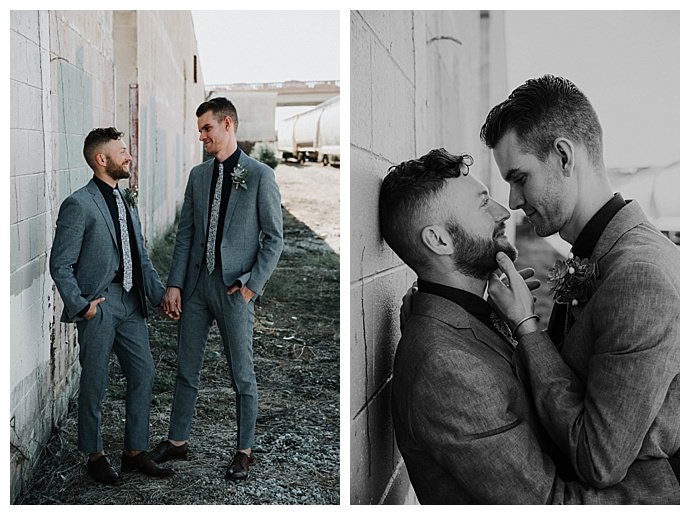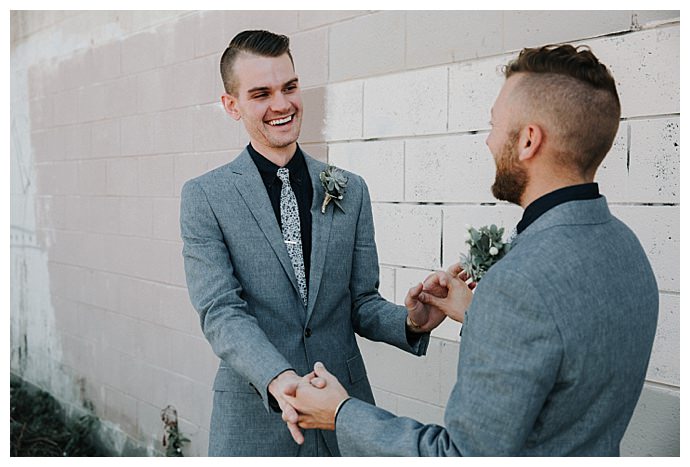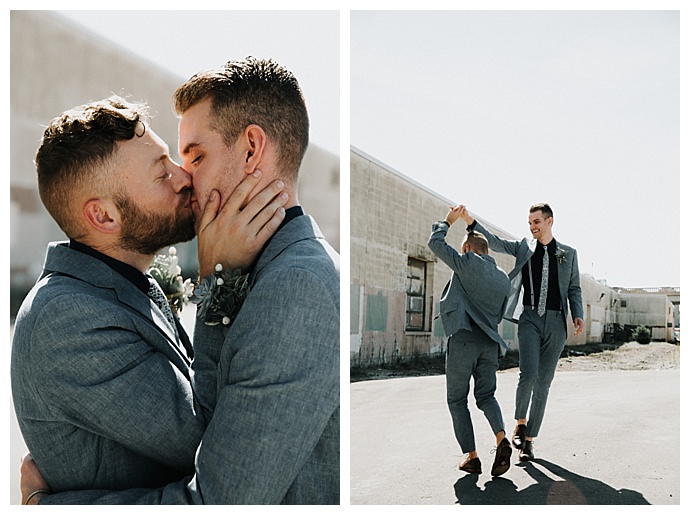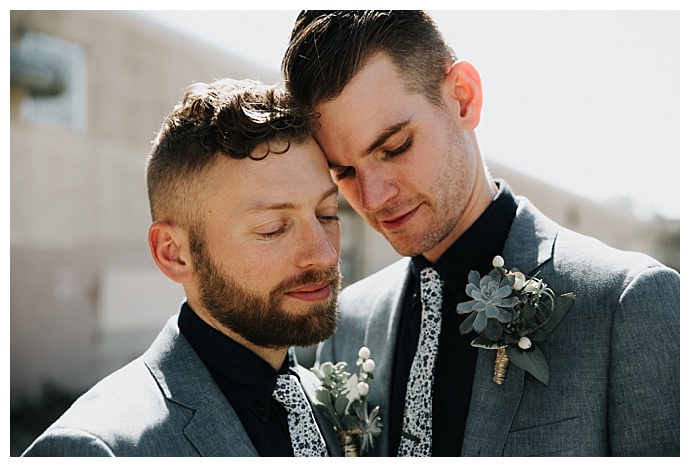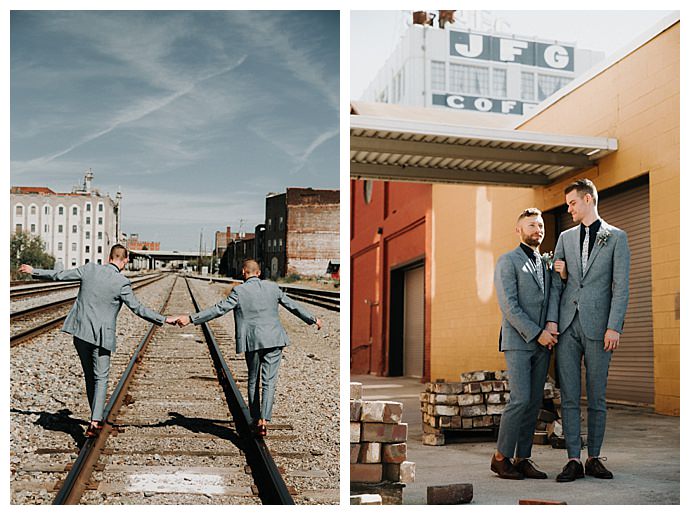 The Ceremony
Because Josh and Ryan are both from the south, they knew they wanted to get married in Tennessee. They fell in love with the exposed brick and modern yet vintage feel of The Standard  in Knoxville and decided on a theme of dapper nights. So it was only fitting that the grooms donned dapper J.Crew suits paired with dark denim shirts, floral ties and suspenders under their jackets. The wedding party was clad in navy and midnight blue, and for the ceremony, one of Josh and Ryan's closest friends got ordained so she could marry them, and the grooms exchanged vows against a backdrop of vintage doors with hanging greenery and Edison bulbs illuminated above them.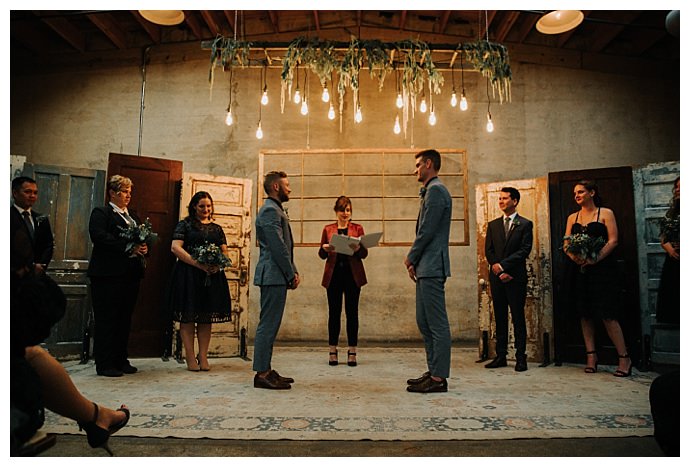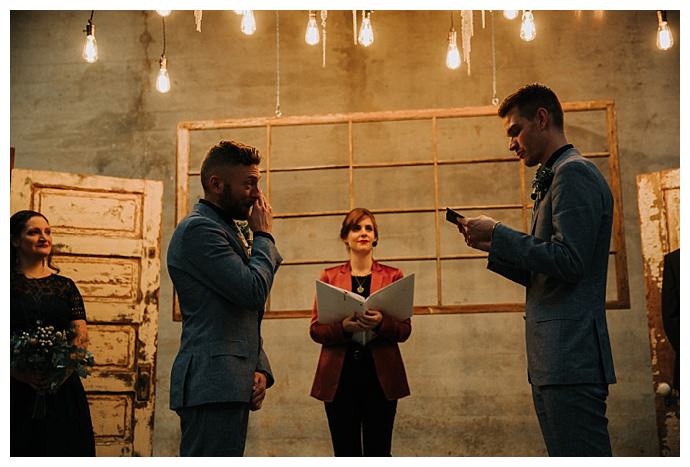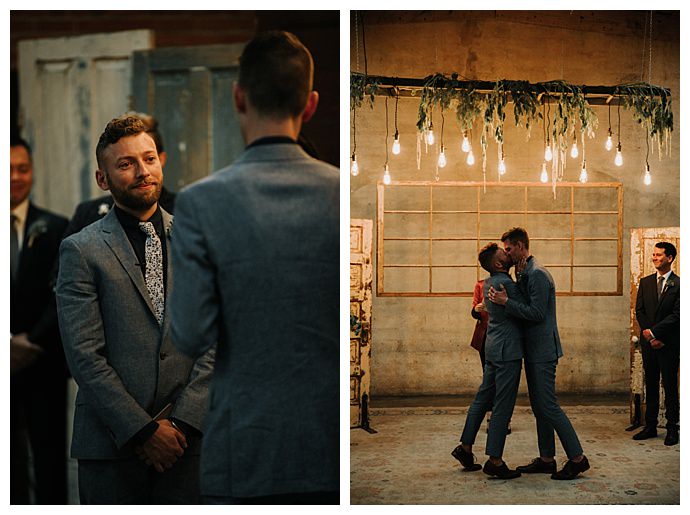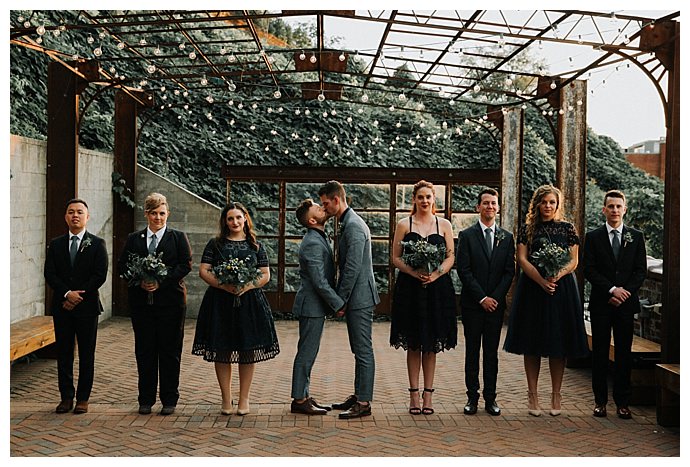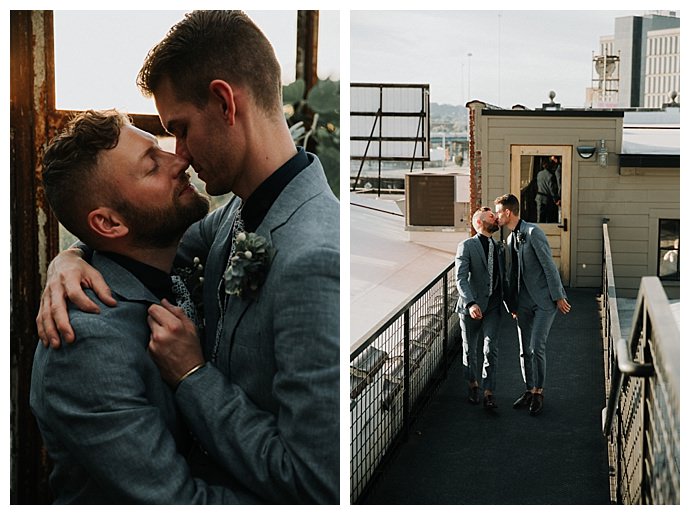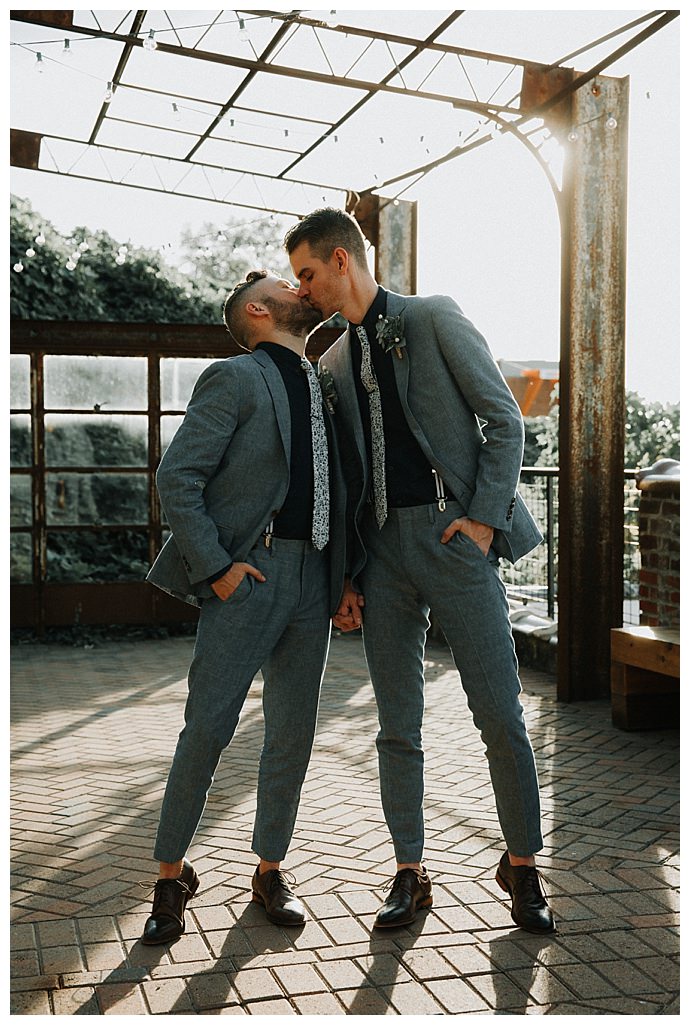 The Party
One of the perks of having a southern wedding was that their venue was close to the vintage rental company that Josh's mom and aunts own, Sisters Vintage Rental. "We wanted to create a unique wedding that fit our style," the grooms say. "We just wanted to blend our styles of vintage and modern. We wanted folks to feel like they were walking into our New York City apartment, so we wanted everything to have a personal touch."
They used a coffee table atlas from their own apartment for the guest book, and, with the help of their parents, they built 16 tables for the reception. Each table had a unique centerpiece, from vintage books and a variety of clocks to a vintage camera, all accented by greenery and air plants. And for favors, they sent their guests home with succulents placed in unique vessels that had been sourced from flea markets and antique shops in Tennessee and Kentucky. Finally for dessert, a three-tiered naked cake was baked by a family friend and topped with a topper they found from the Brooklyn Flea Market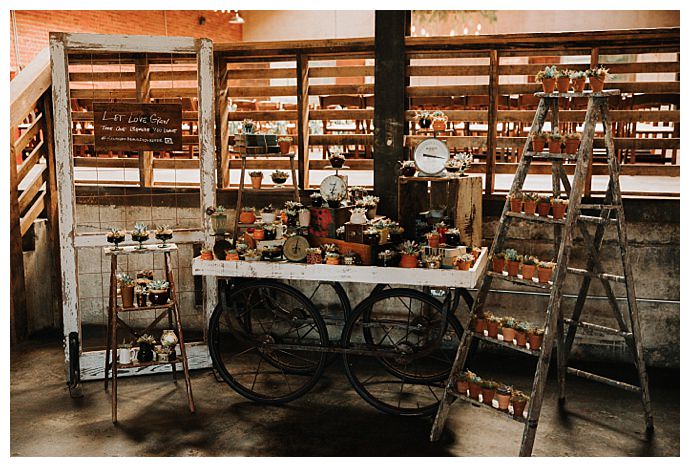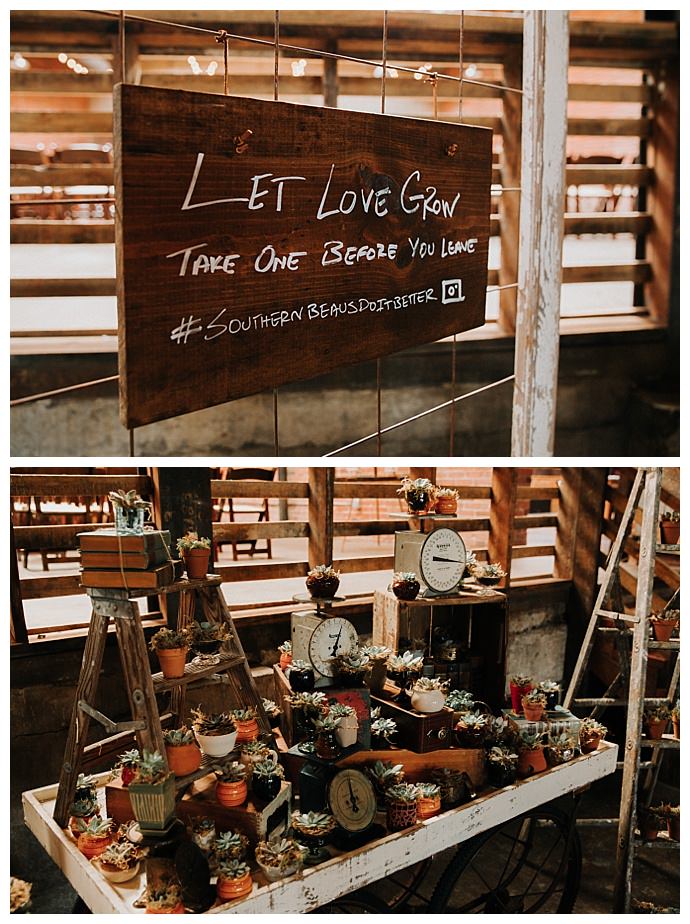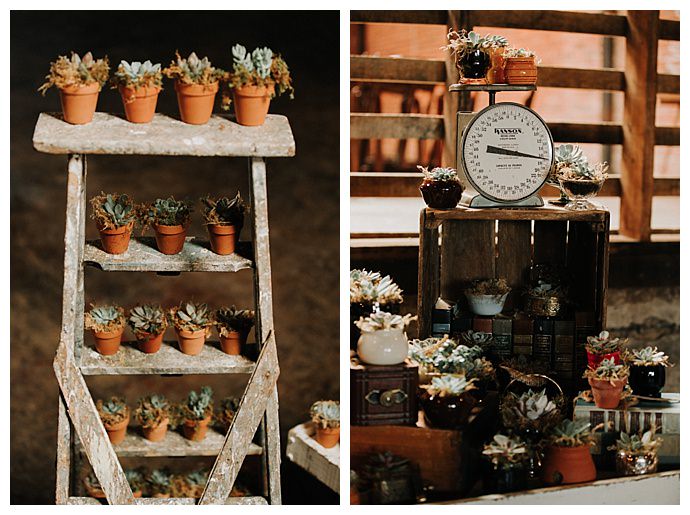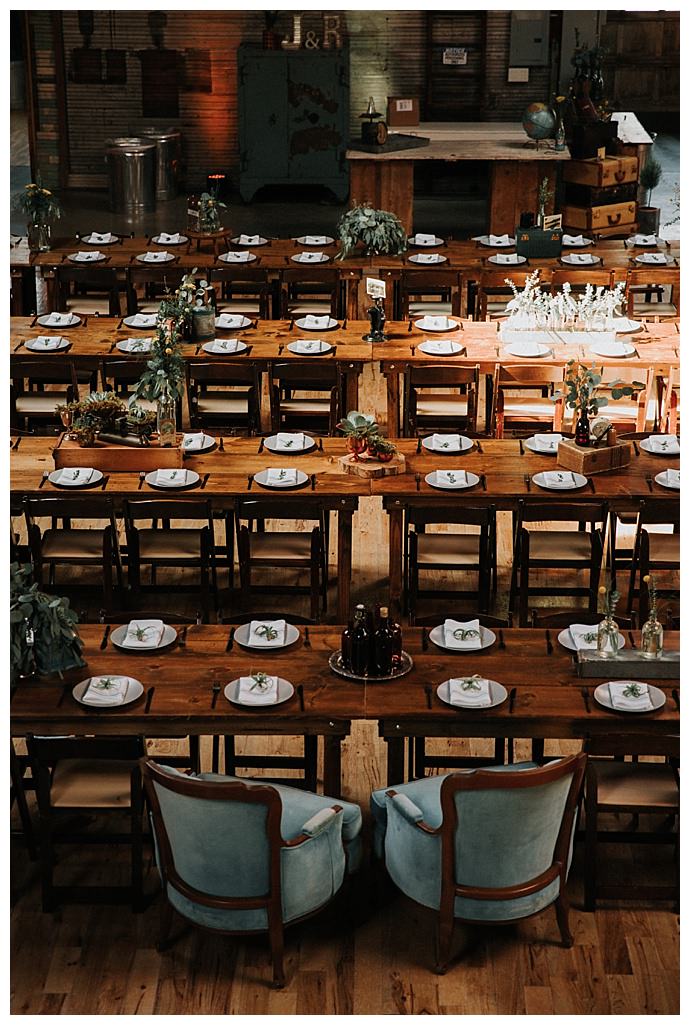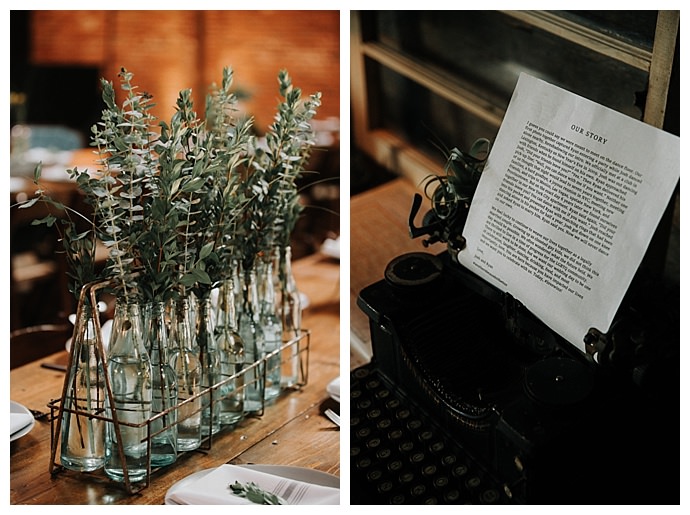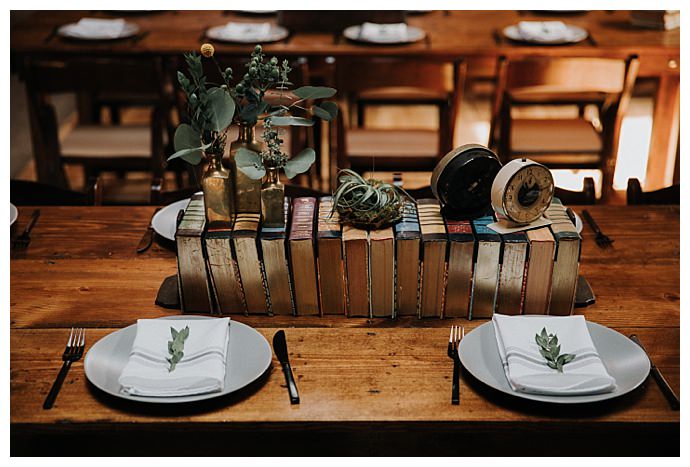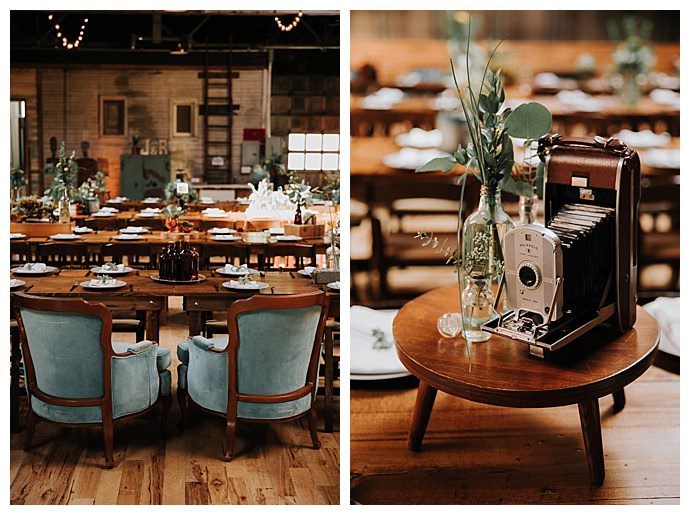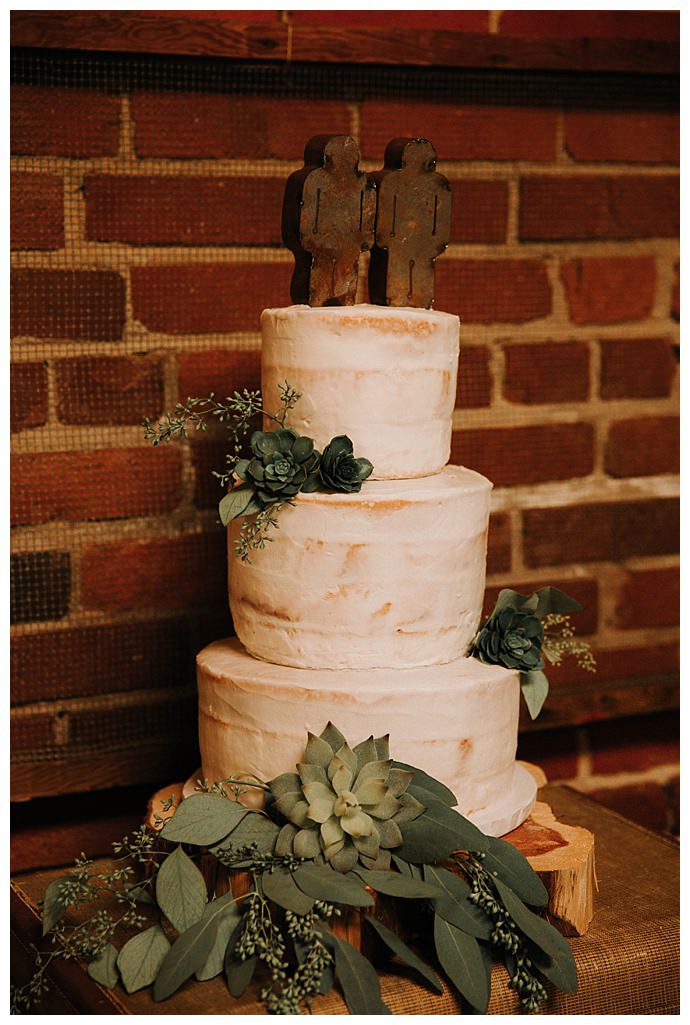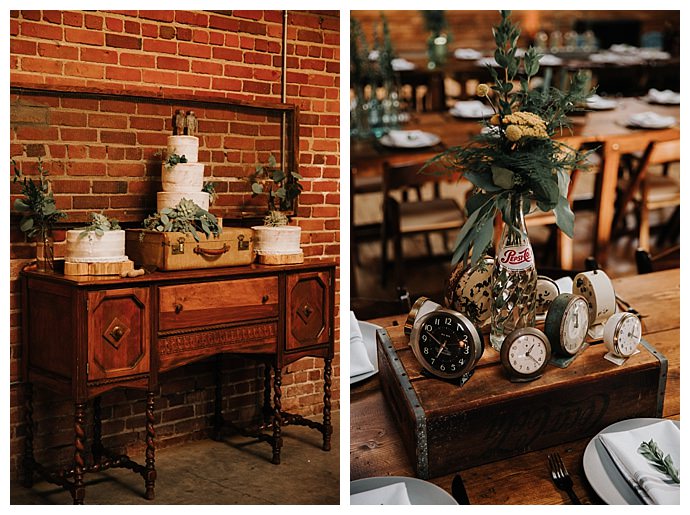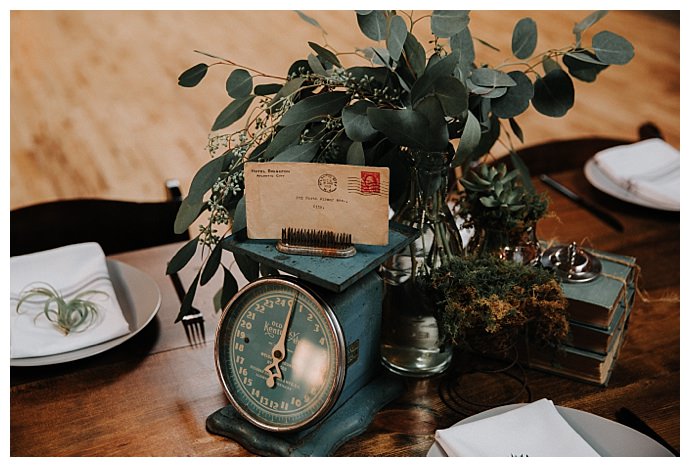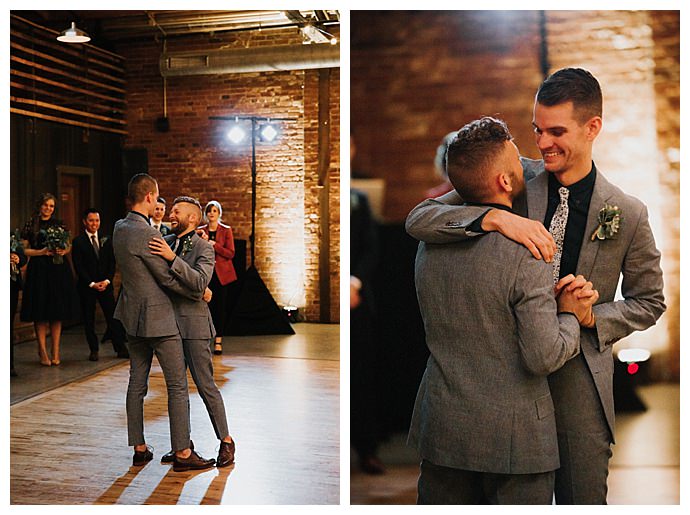 Submitted via Matchology
*Editor's Note: This post contains affiliate links. Each time you purchase an item via our affiliate links, Love Inc. is receiving a small percentage of the sale, thus you are helping our small, equality-minded business grow and allowing us to provide more content for YOU! Isn't that just fantastic?