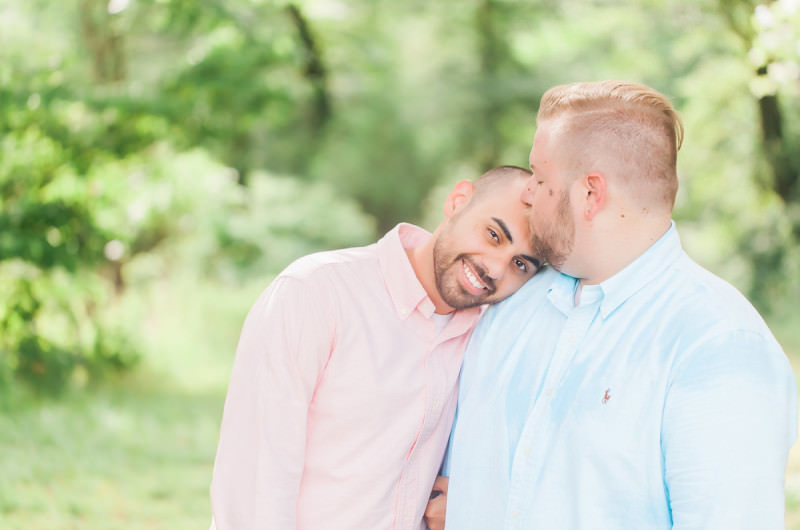 Cody and Rob's Cheery North Carolina Engagement Shoot
Before you indulge in today's engagement session, we must warn you, be prepared to grin! While putting together Cody and Rob's engagement shoot, we couldn't help but break into a smile at the sight of these two and their adorable dog, Eddie! Captured by Casey Hendrickson Photography, Cody and Rob explored a local trail in Raleigh, North Carolina, for their engagement photos and had an absolute blast while doing so. And to cap off a perfect day, they brought Eddie to Starbucks to share some refreshing iced coffee in their Mr. and Mr. mason jars.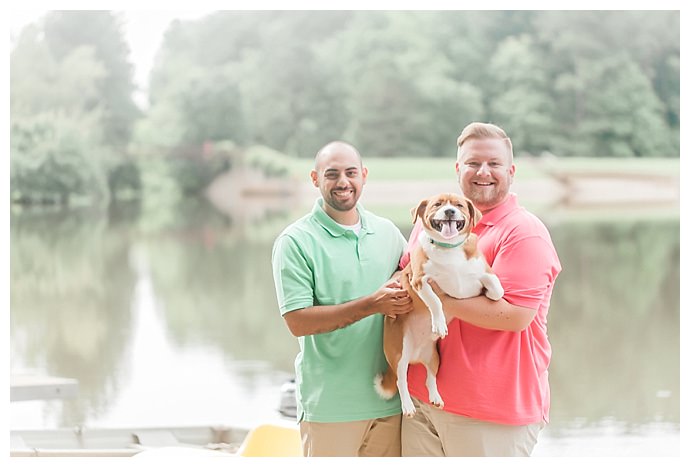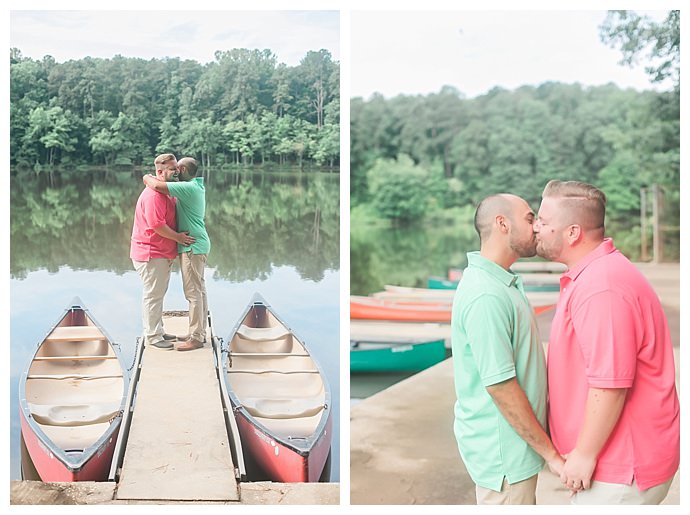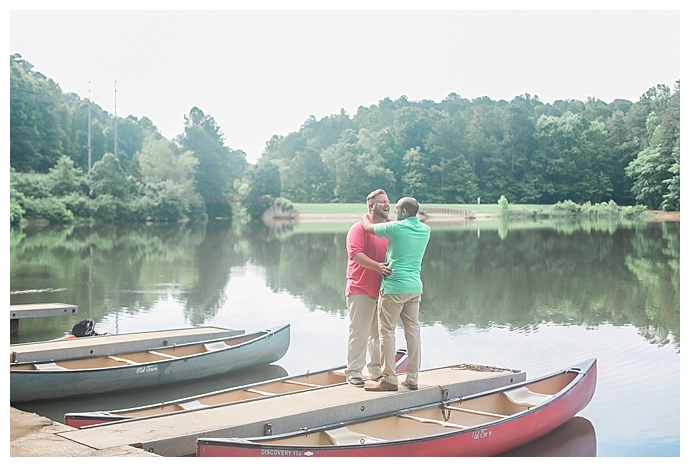 The Love Story
In a city of 8 million, Cody and Rob's best shot at finding each other while living in New York City was online. Luckily, the stars aligned when they both logged on, and it wasn't long before they were meeting for their first date. The spark was there and they soon started dating, spending as much time together as possible and exploring the incredible city they lived in. And when it was time for their next adventure, Cody and Rob moved to Raleigh, North Carolina. "The move to Raleigh has been great for both of us, and our relationship has never been better," Cody says.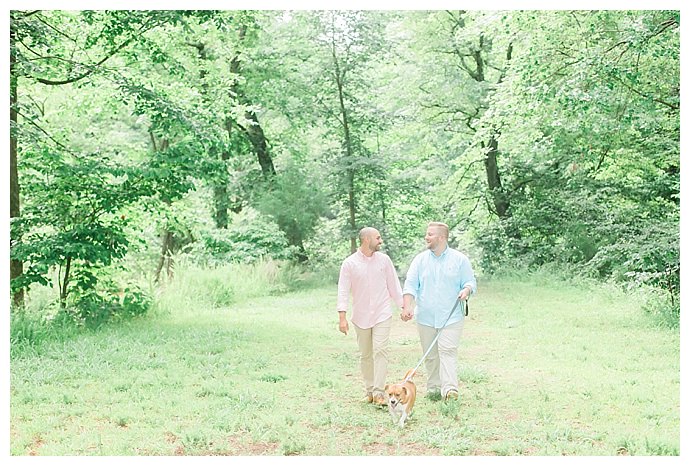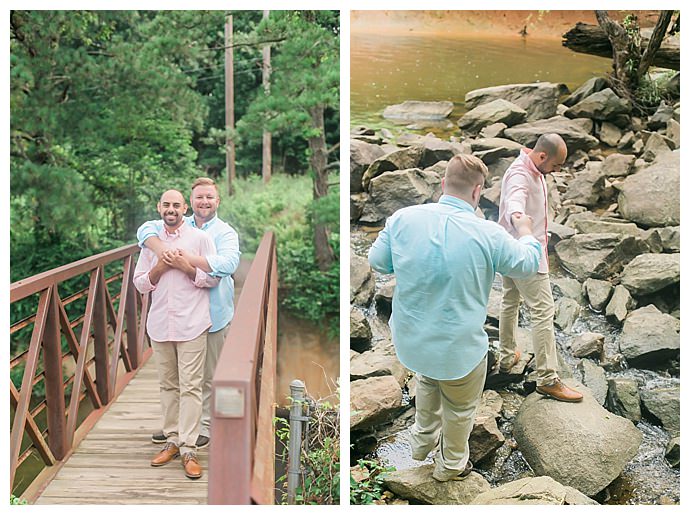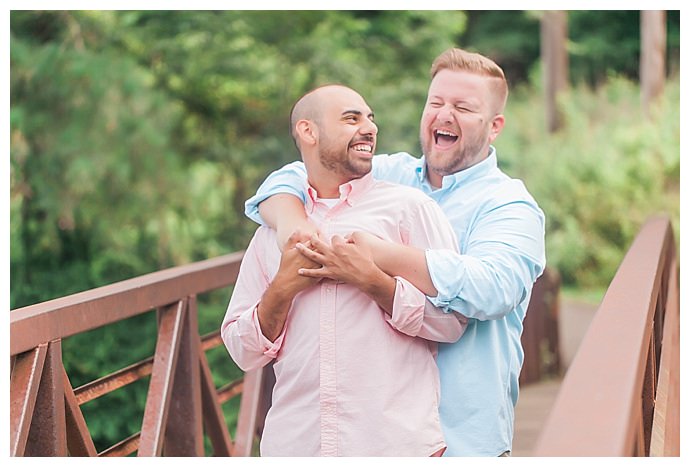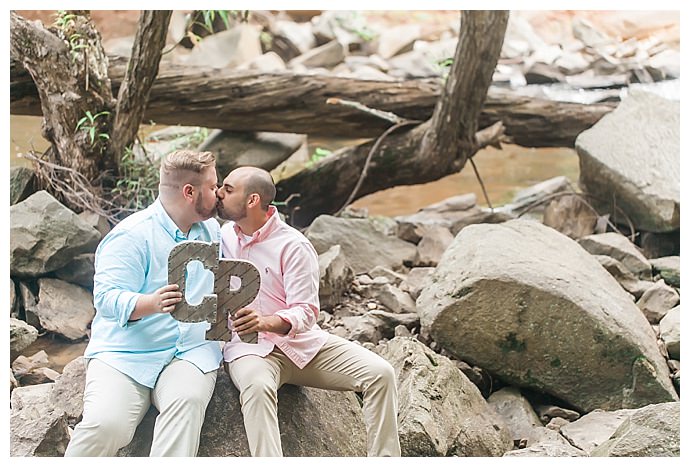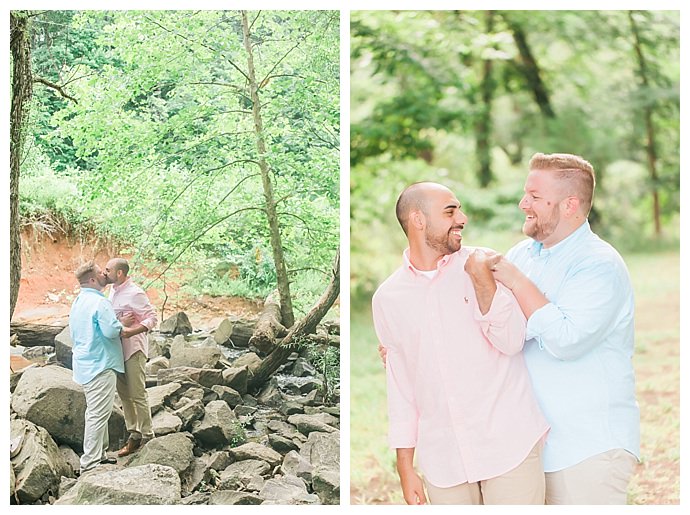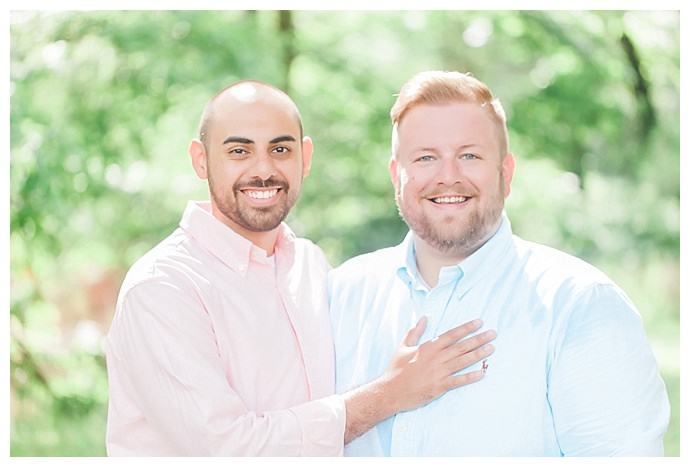 The Proposal
Rob was competing in a Lip Sync Battle when he planned the surprise of a lifetime for Cody. Cody had seen his performance of "Pitch Perfect's" Barden Bella's winning number earlier in the week when Rob and some of his friends had performed it at a charity event for Raleigh's LGBT Center. So he wasn't expecting that this performance would have an entirely different ending. "Little did I know that at the end of this encore performance, Rob would drop to one knee and ask me to spend the rest of my life with him," Cody says. "Of course the answer was yes! I have never been so surprised in my life!"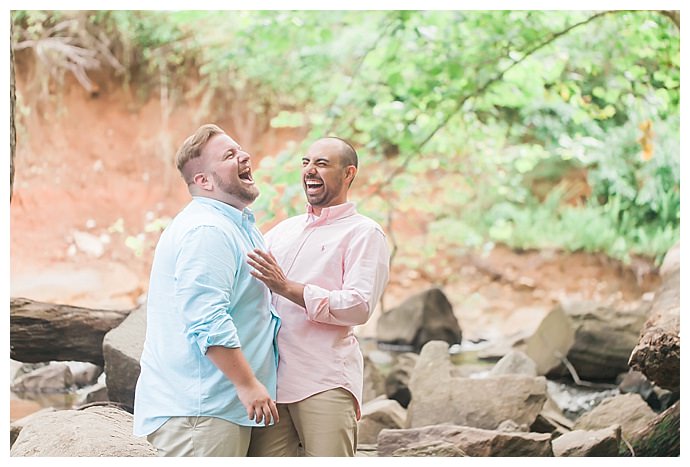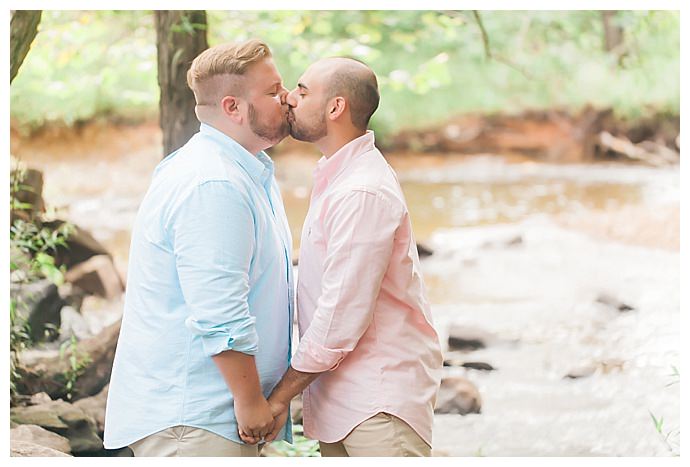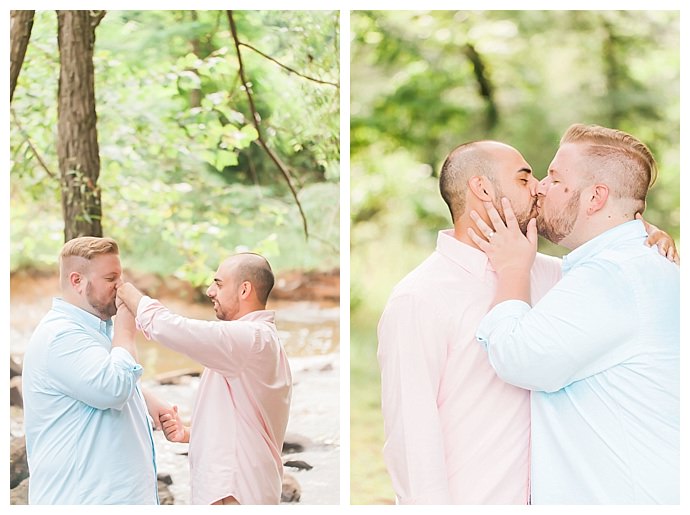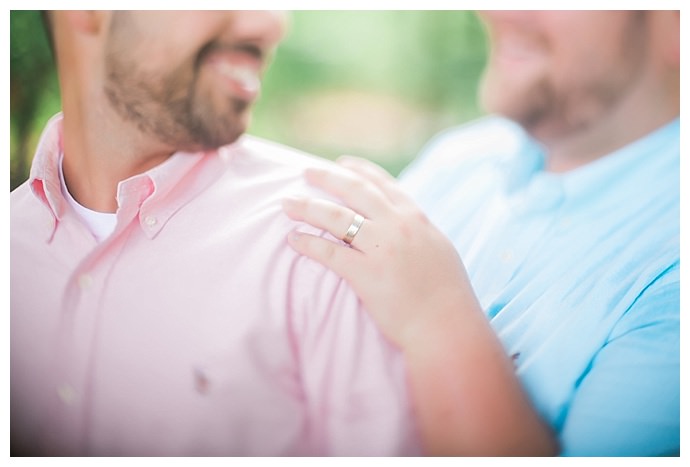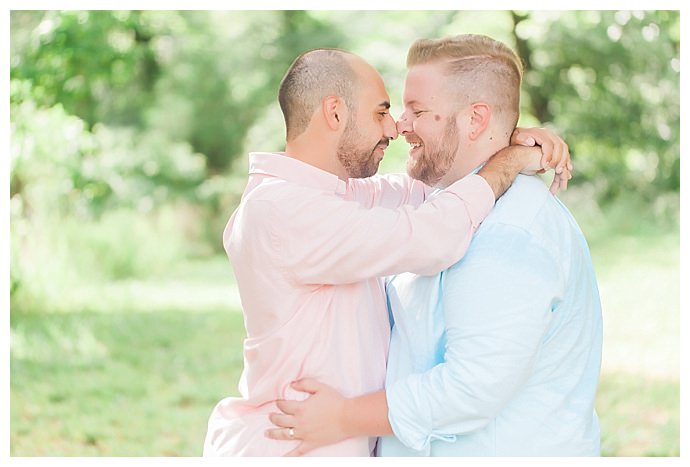 The Rings
"The ring Rob gave me is a two-toned white and yellow gold band," Cody says. "Rob now has a ring as well, which is a complementary band that is all white gold. These bands, while different, both represent us individually and as a whole."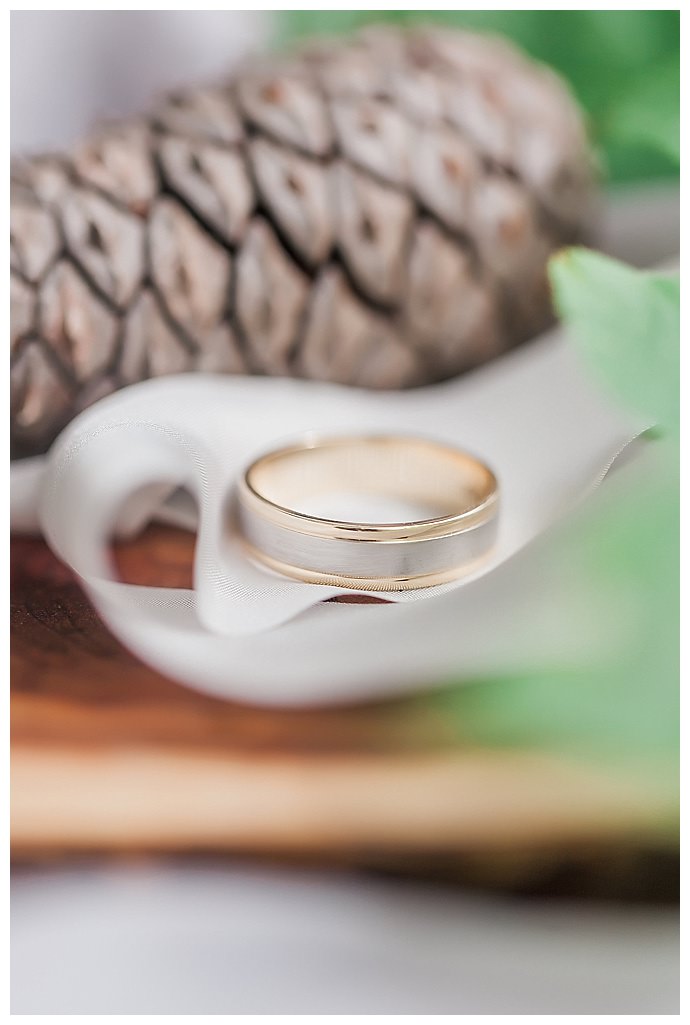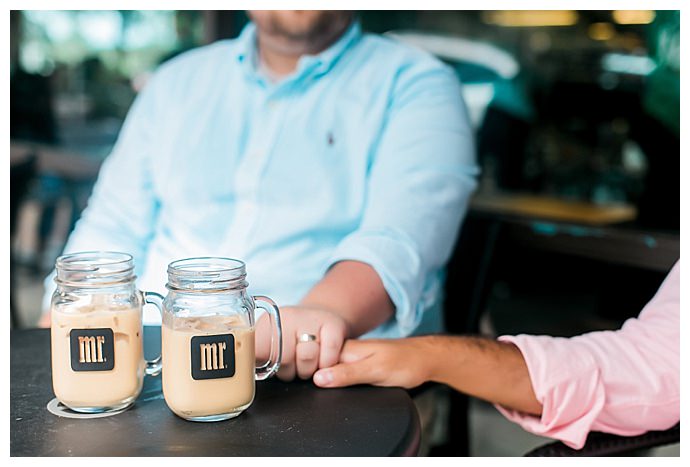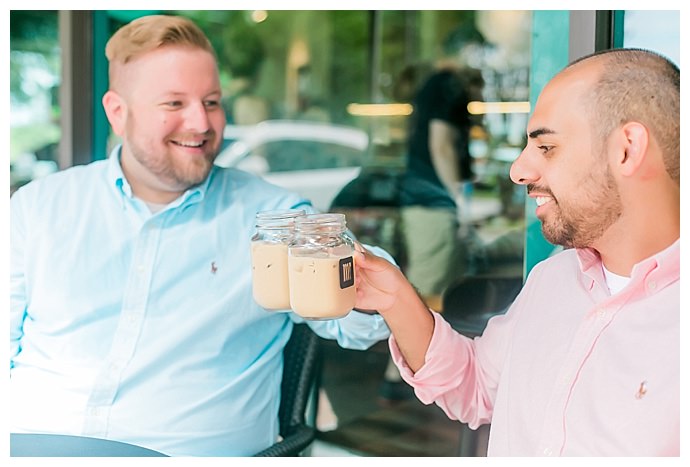 Submitted via Matchology