A wedding planner herself, Radhika knew she wanted her own wedding to Robert to be an outside-the-box surprise, literally. The couple decided to get their guests together under the guise of an engagement party with the insider help of Robert's brother, whose task was to "host" the fake party by gathering RSVPs and encouraging family to attend.
Radhika channeled her company's branding as wedding inspiration, selecting white invitations with gold foil pineapples, a nod to the matching pineapple tattoos the couple has. To balance the simple, muted invitations, the couple decorated with colorful flowers, an Indian wedding tradition, and gold spray-painted pineapples. Robert and Radhika kept their personal florals simple. Robert in a small, colorful boutonniere looking vibrant again his light blue suit and Radhika donning a flower crown and sleeveless Willowby by Watters gown.
Two weeks before the "engagement party," Robert's brother invited the couple's family members to a dinner. Radhika and Robert (who works with Radhika at RAD Occasions) bought time to get ready by telling their family that unfortunately they had a styled shoot that day and couldn't see them until dinner.
Robert and Radhika got ready together at their home along with their two cats, who were dressed for the occasion wearing a bow tie and flower. The cats also made an appearance at the wedding in the form of artwork on the postcard guest book created by Radhika's cousin-in-law featuring illustrations of the felines and destinations the couple had traveled.
After a relaxing afternoon getting ready, Robert and Radhika arrived at dinner to tell their family that they were actually at the couple's wedding ceremony, officiated by Robert's brother.
Family played an important part in the surprise wedding. Robert's parents rockhounded the stones in Radhika's ring and the gold came from Robert's great uncle. Radhika accessorized with her late grandmother's silver anklets.
After dinner, the family headed to the fake engagement party. Guests were served prosecco made on Robert's parents' property as they arrived and when everyone was there, the newlyweds entered in their wedding attire and shouted, "Surprise!" Robert followed the stunned silence by exclaiming, "Surprise, you are actually at our wedding reception!" The room exploded with joy which kicked off an amazing night.
Robert and Radhika worked with a caterer to create a menu that reflected their favorite foods from their travel to Europe. Guests were served twists on the couple's favorite cocktails – an Old Fashioned and a margarita. The dessert table included Parisian treats like pistachio cream puffs and Indian sweets. The wedding cake combined the newlyweds' backgrounds – a lavender Earl Grey cake decorated with a henna design.
Keeping the wedding day a secret while getting guests to make sure they attended was no easy task, but Radhika and Robert pulled it off, creating an amazing day for themselves and their guests.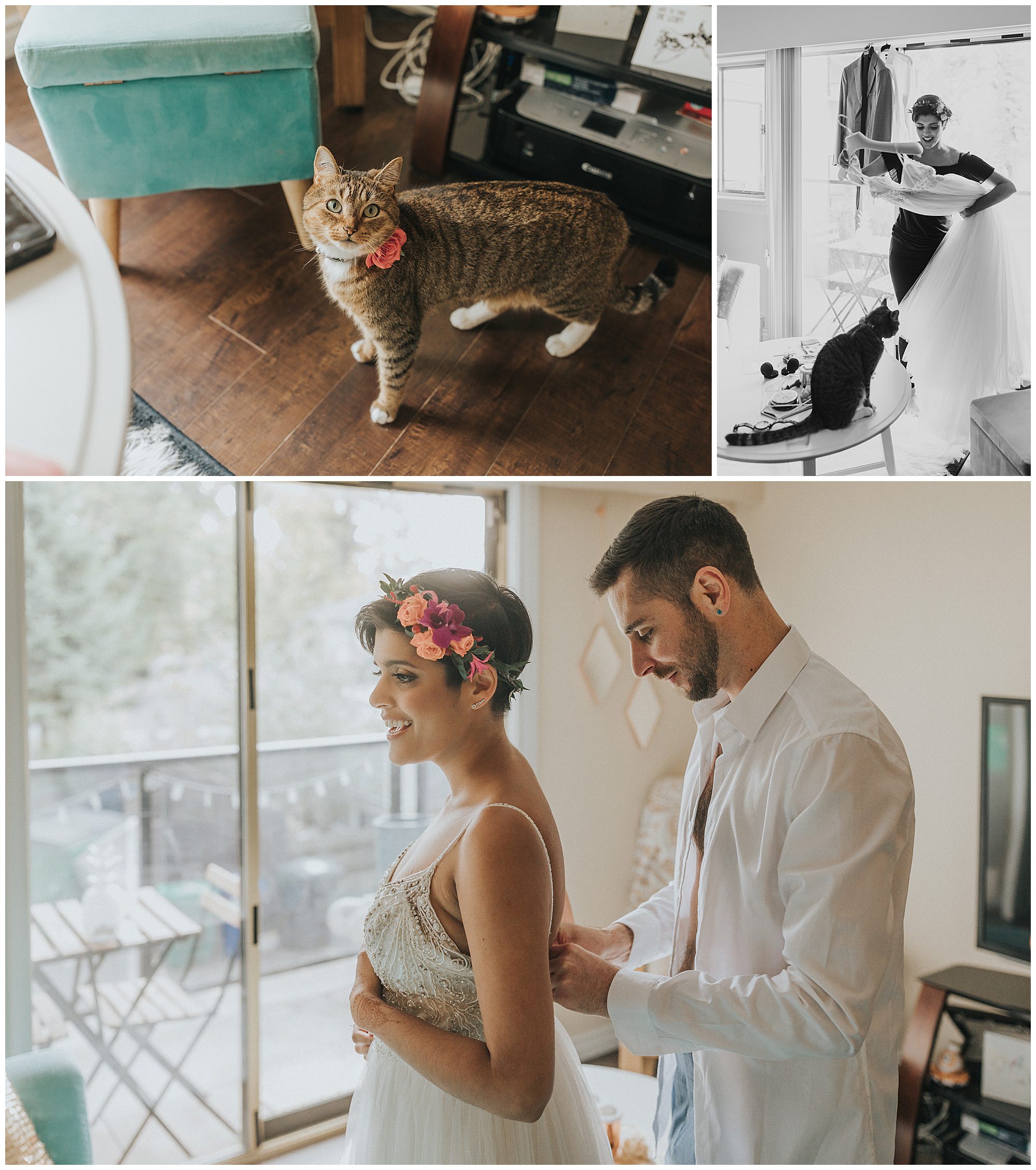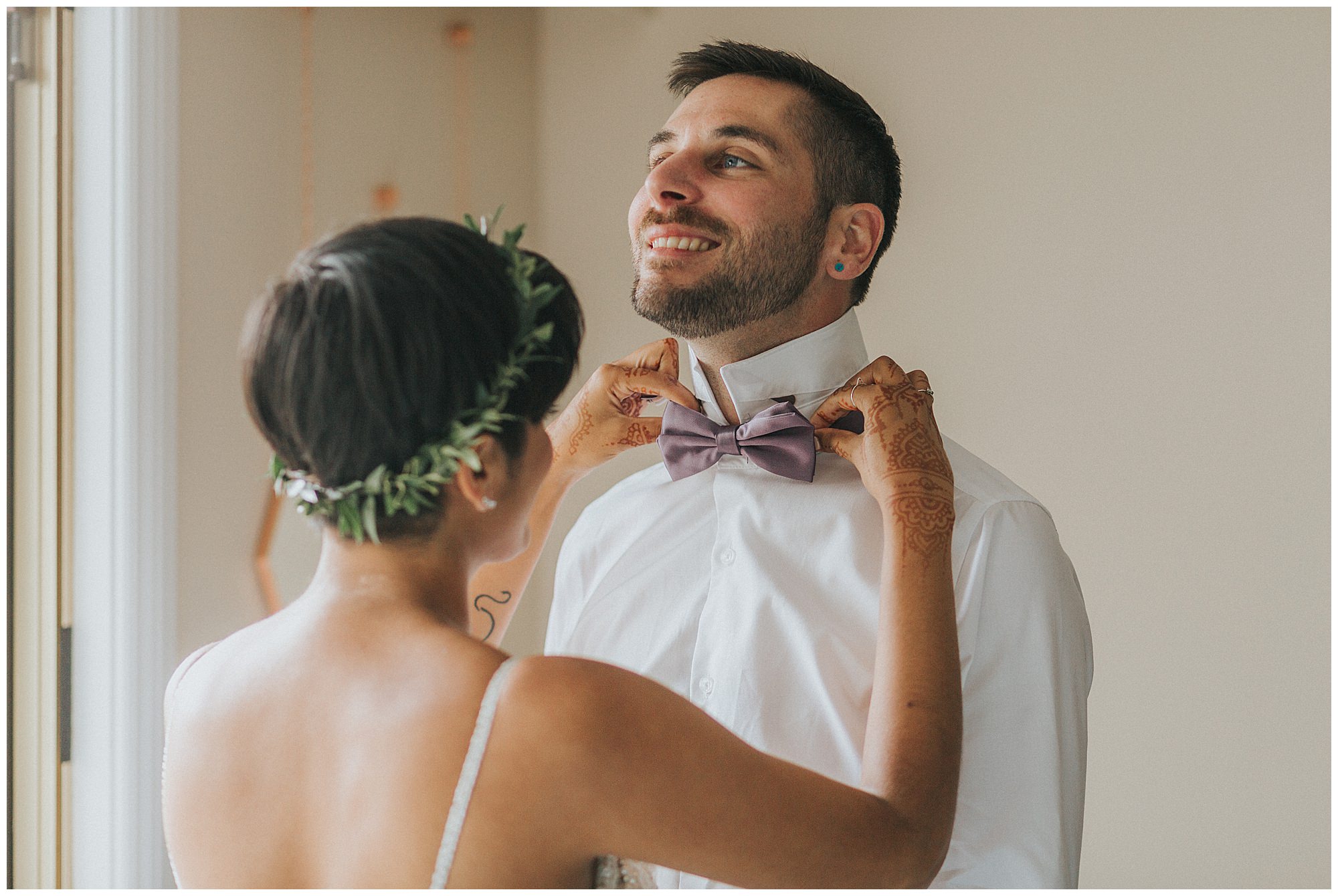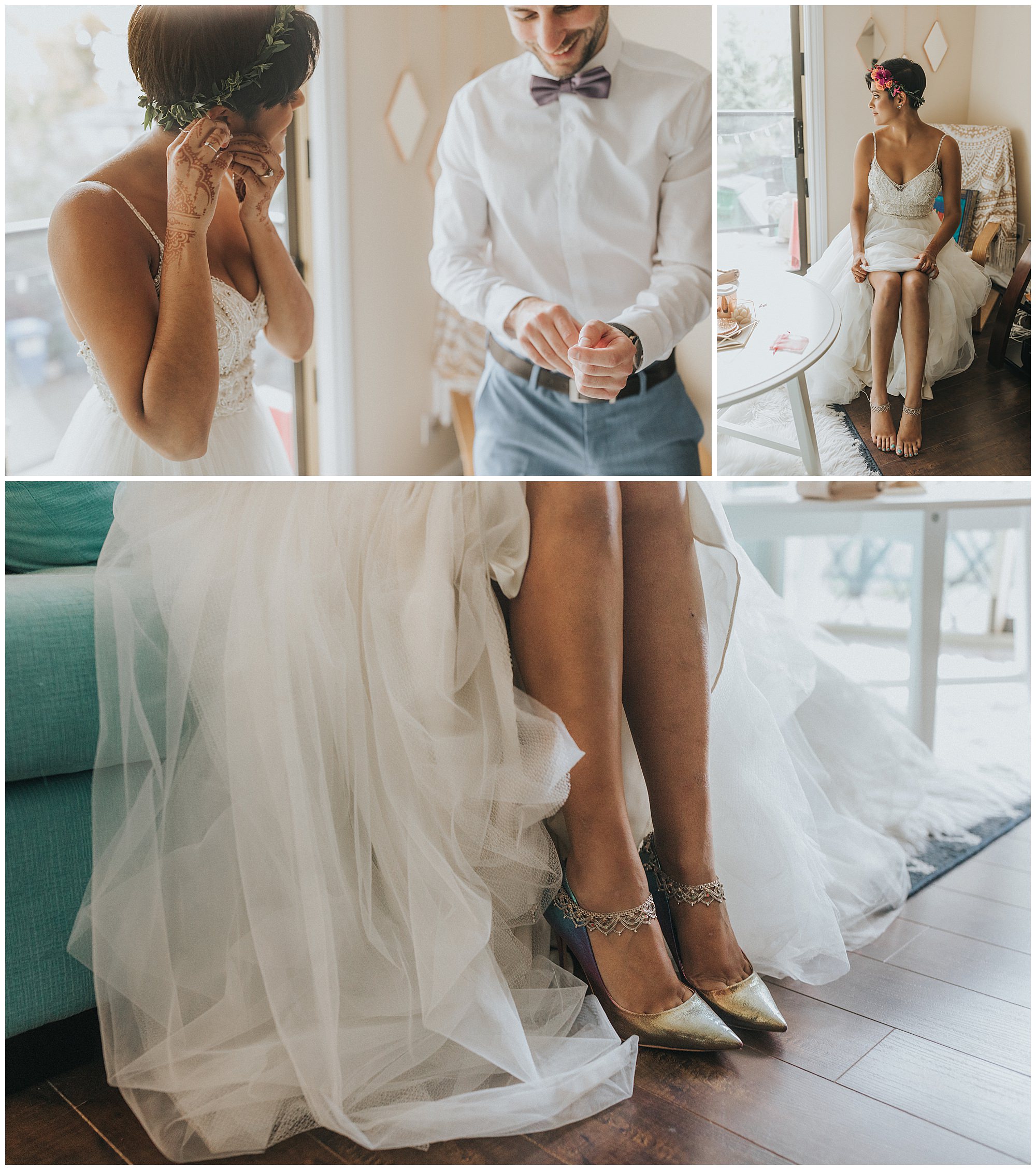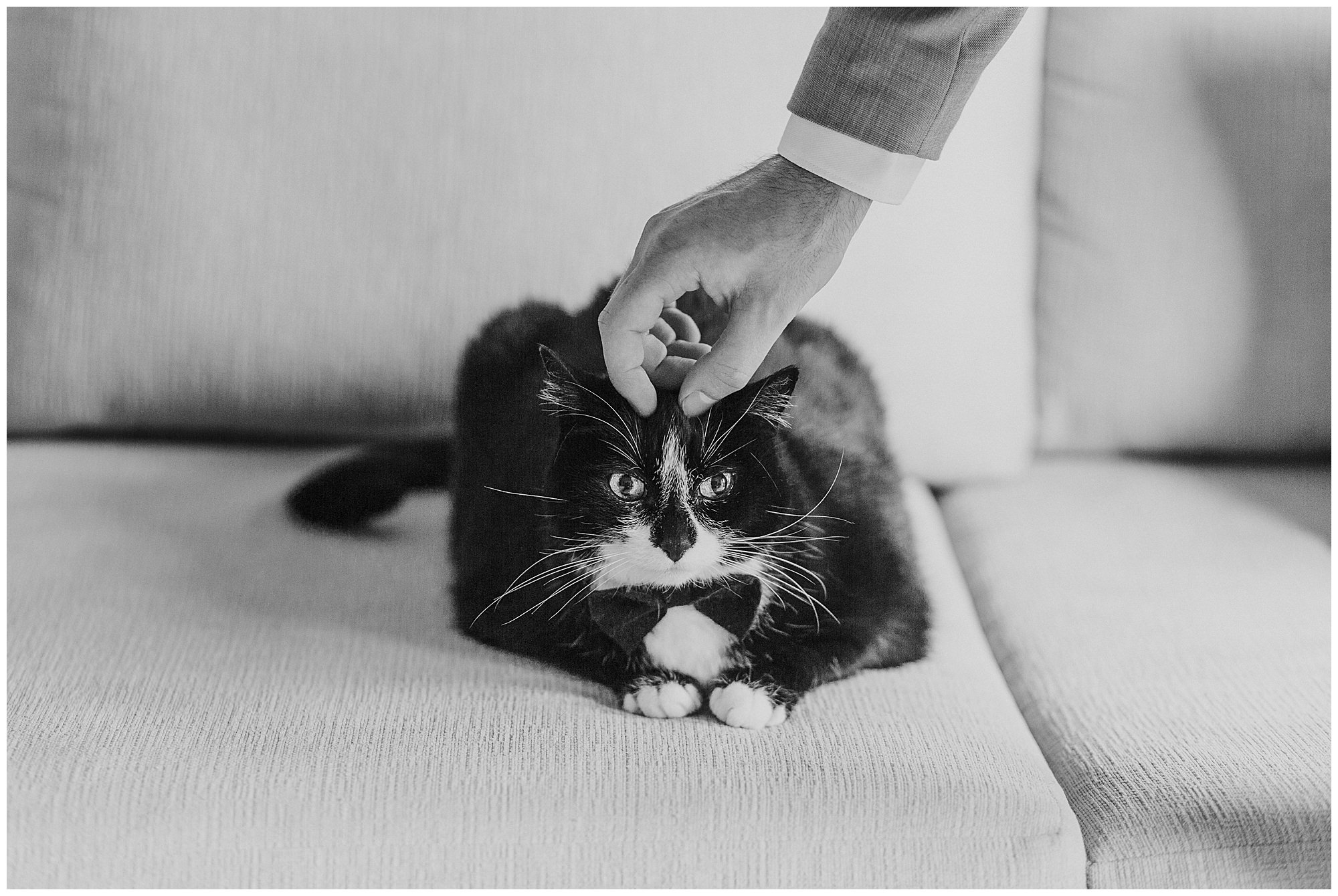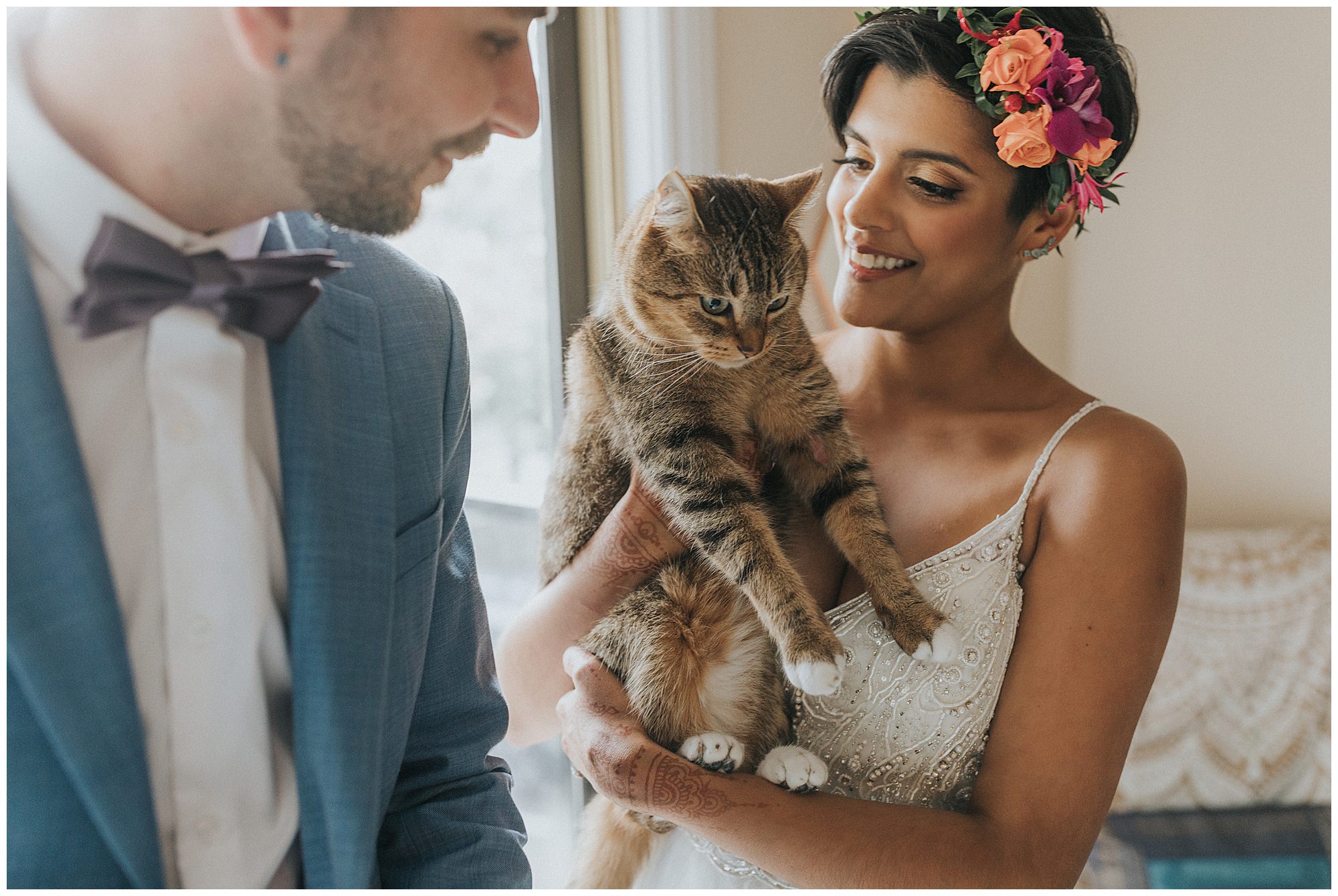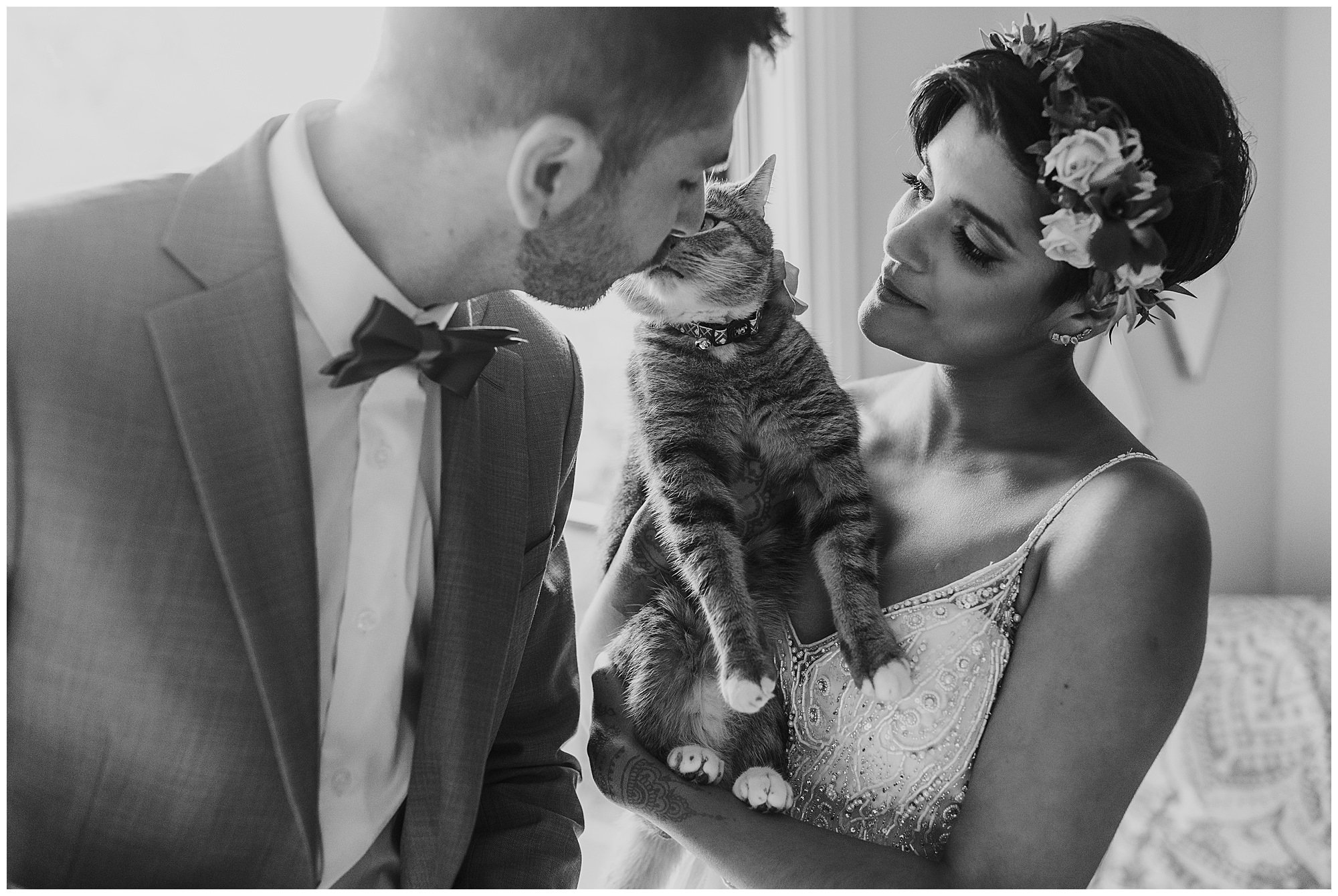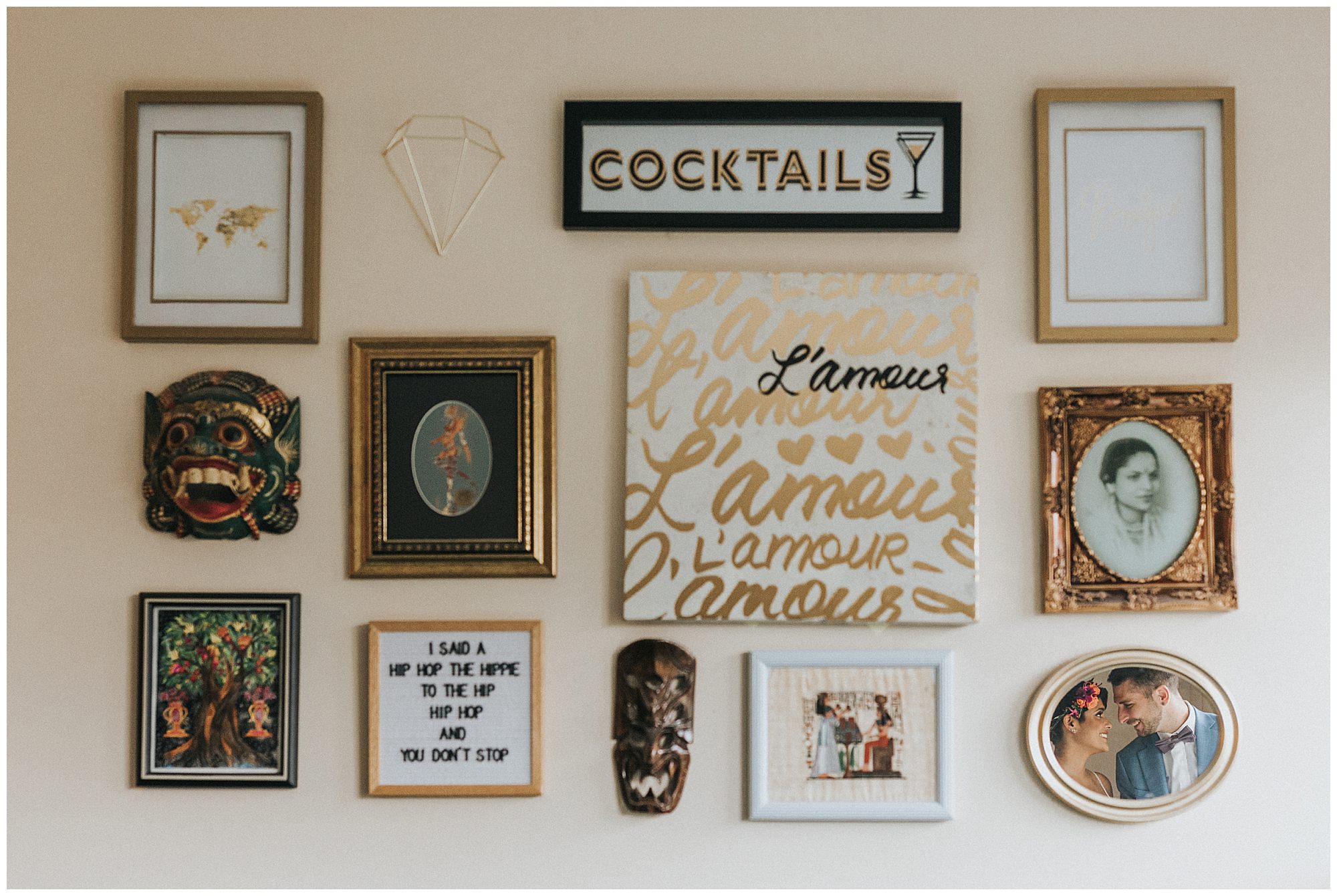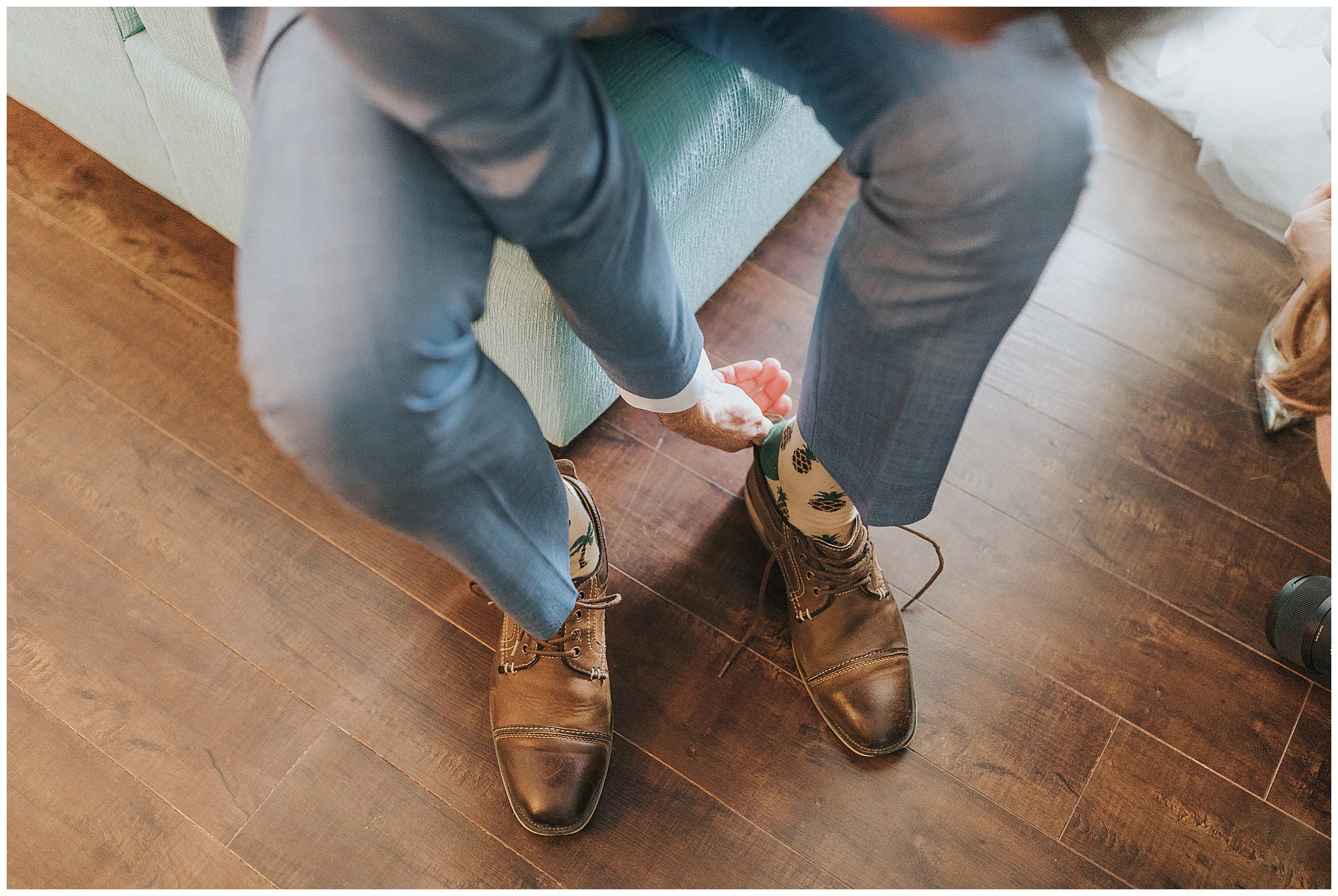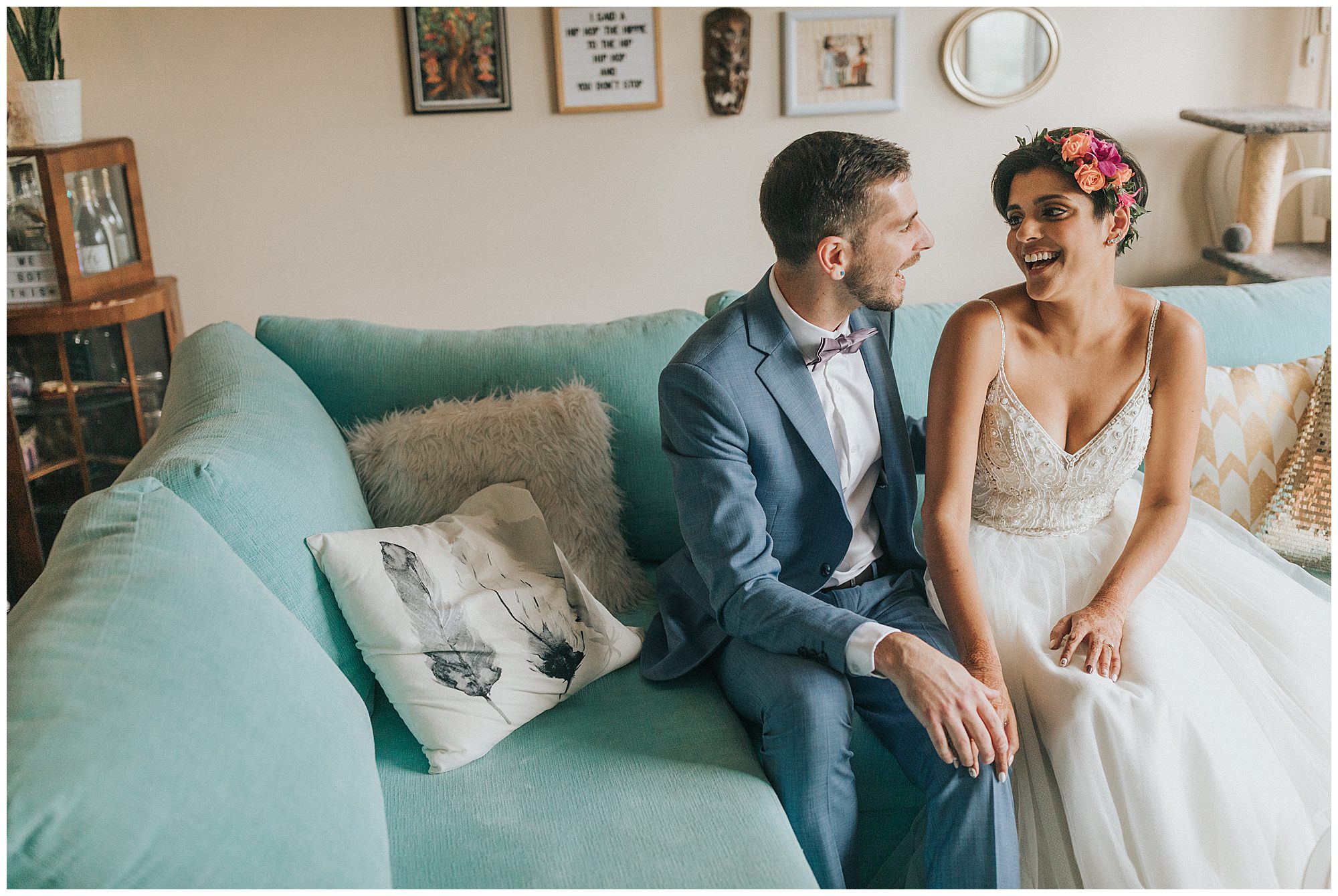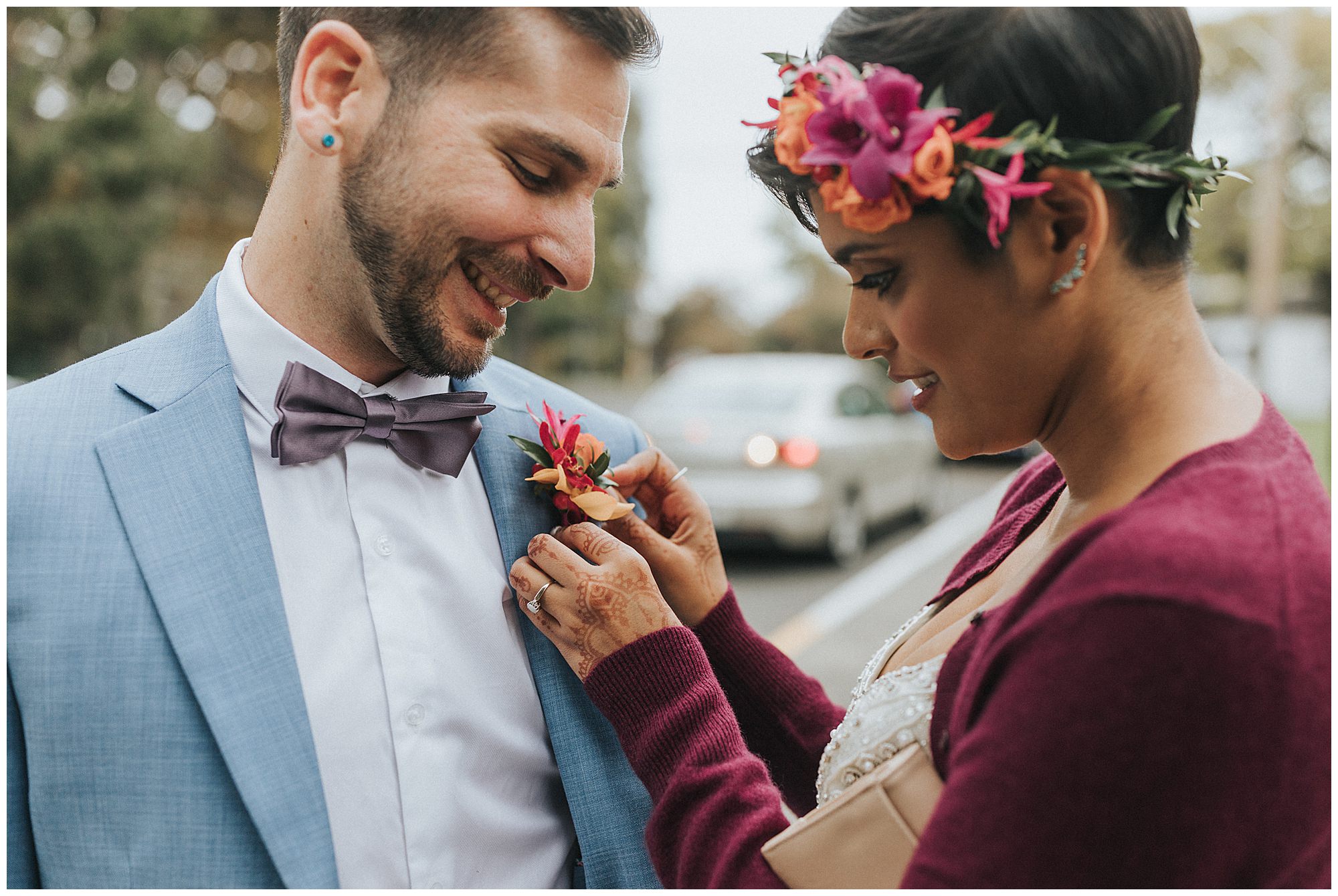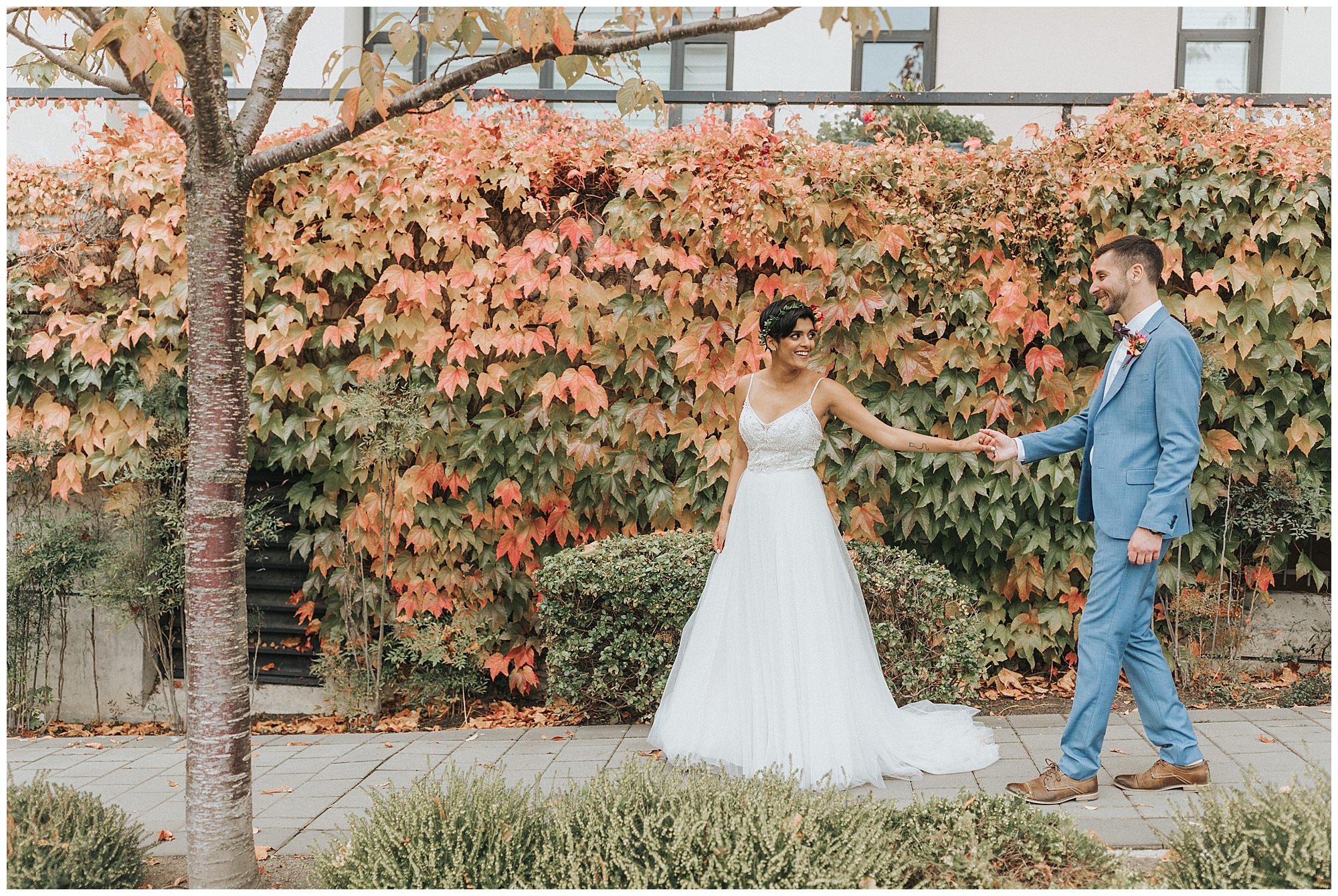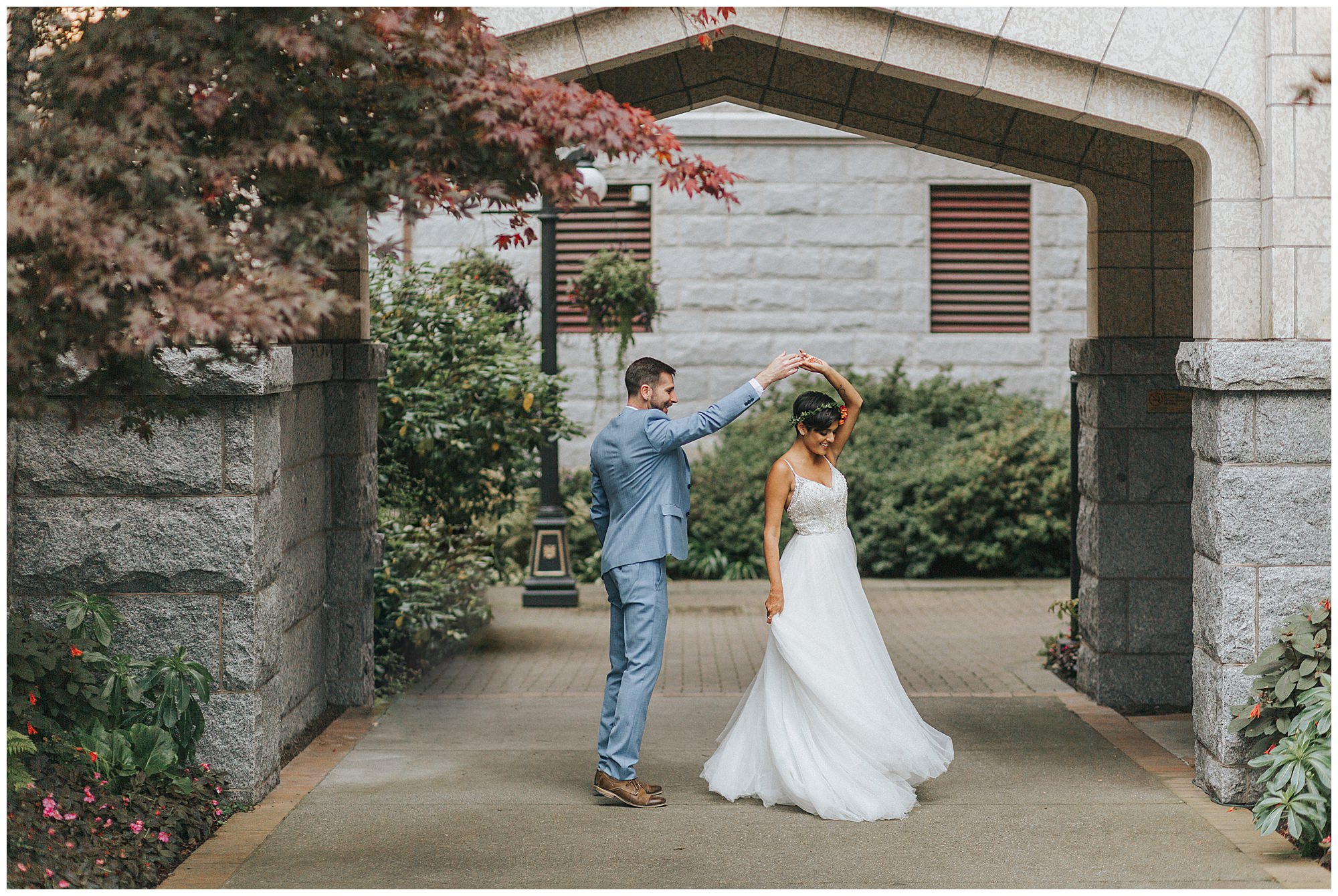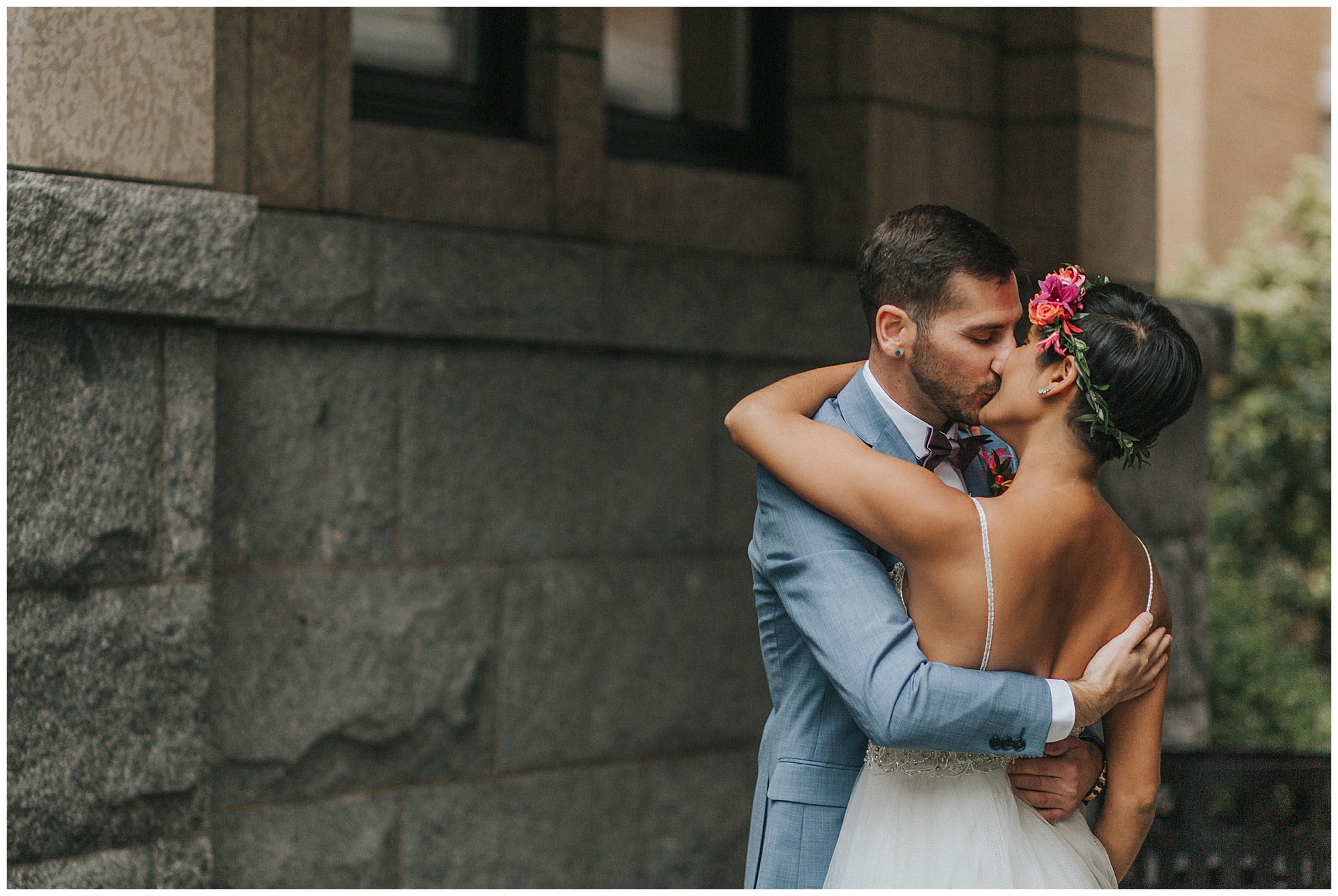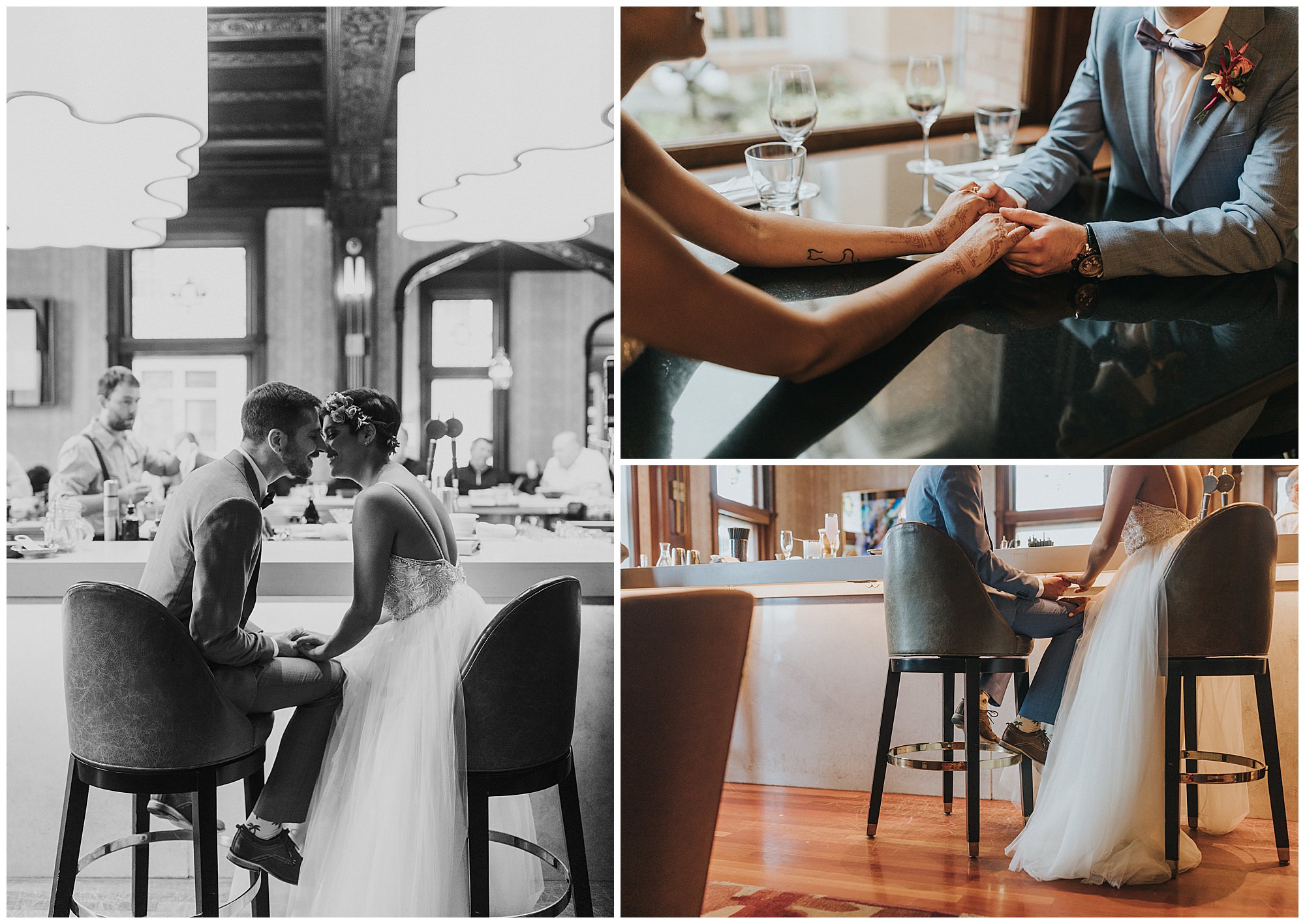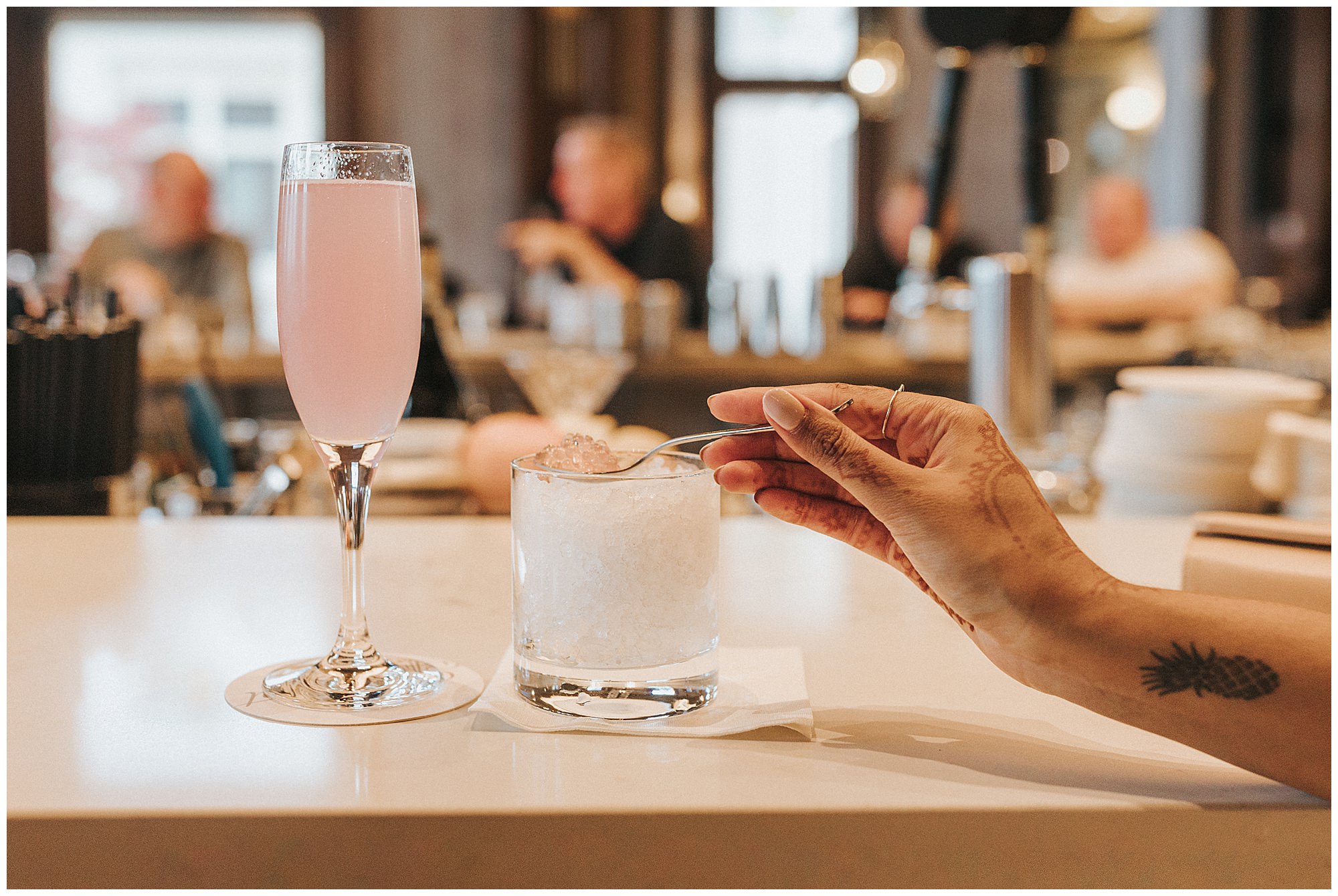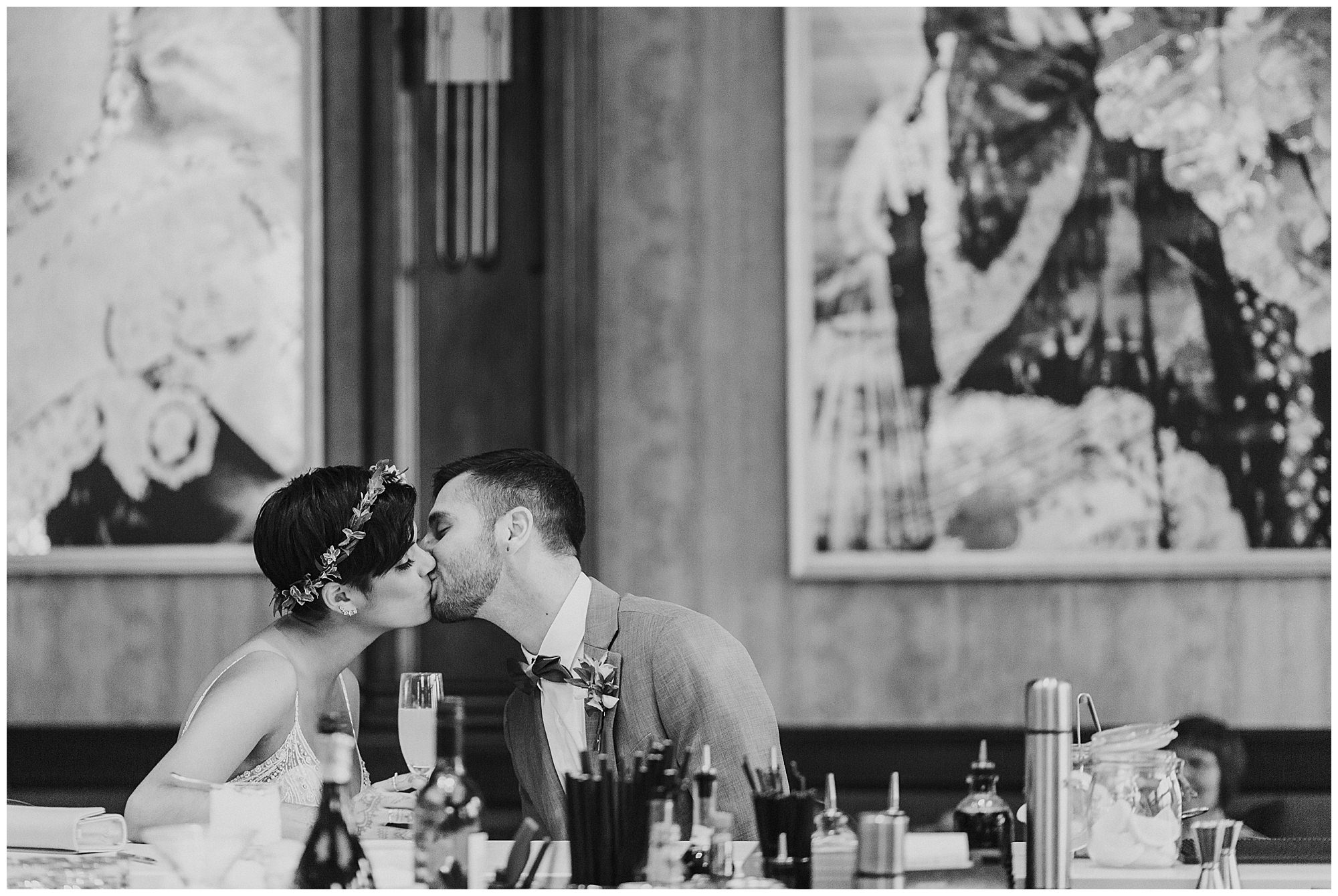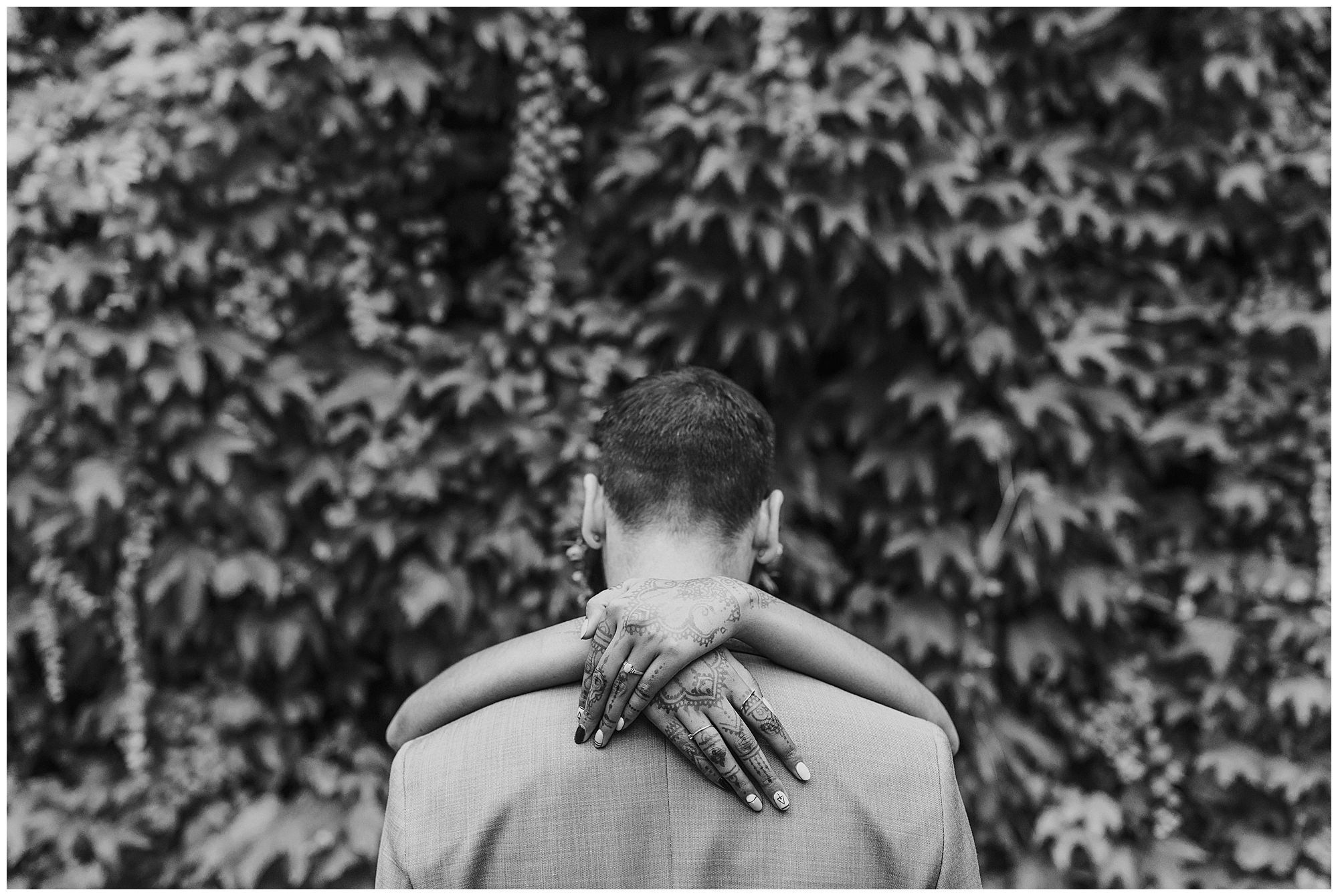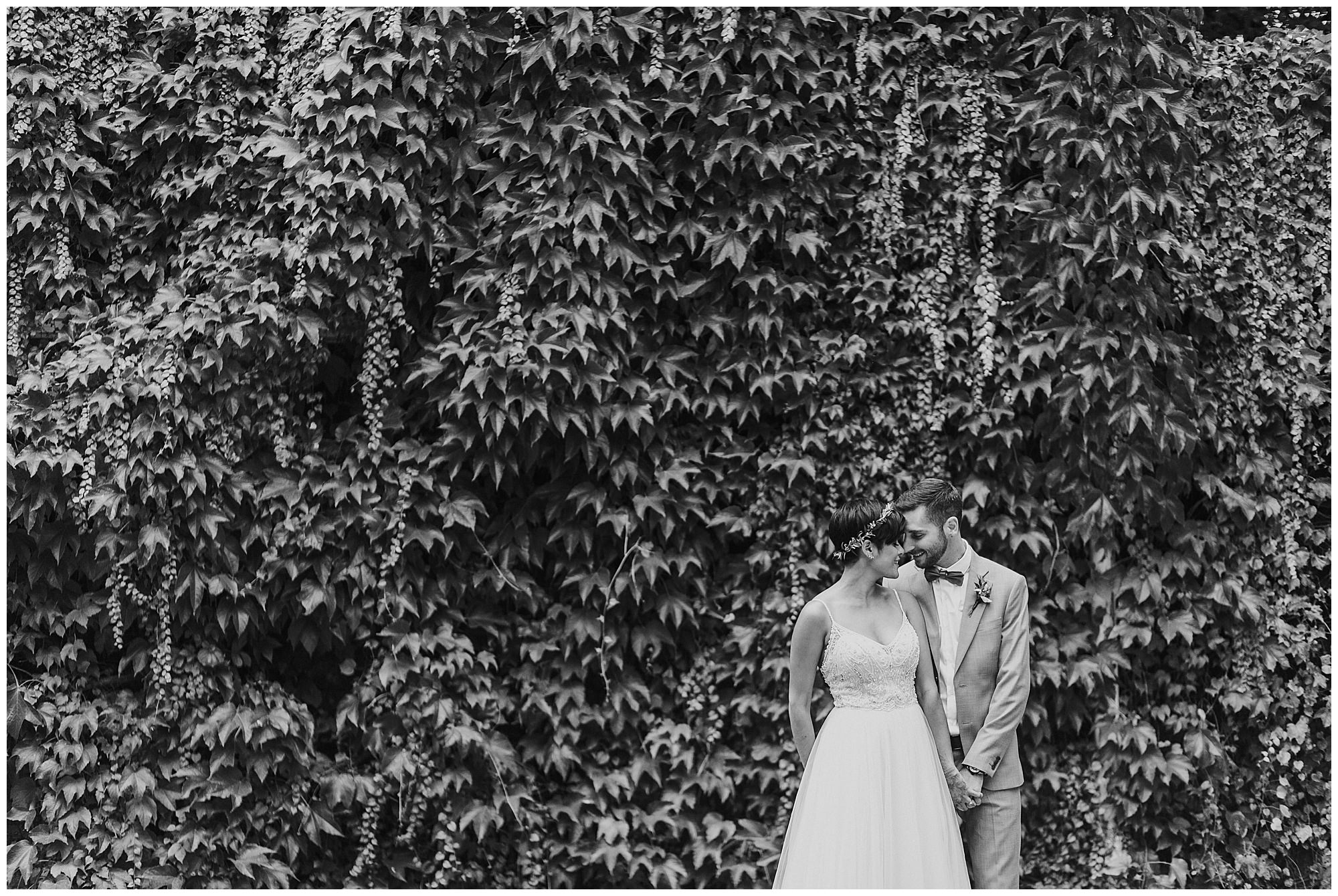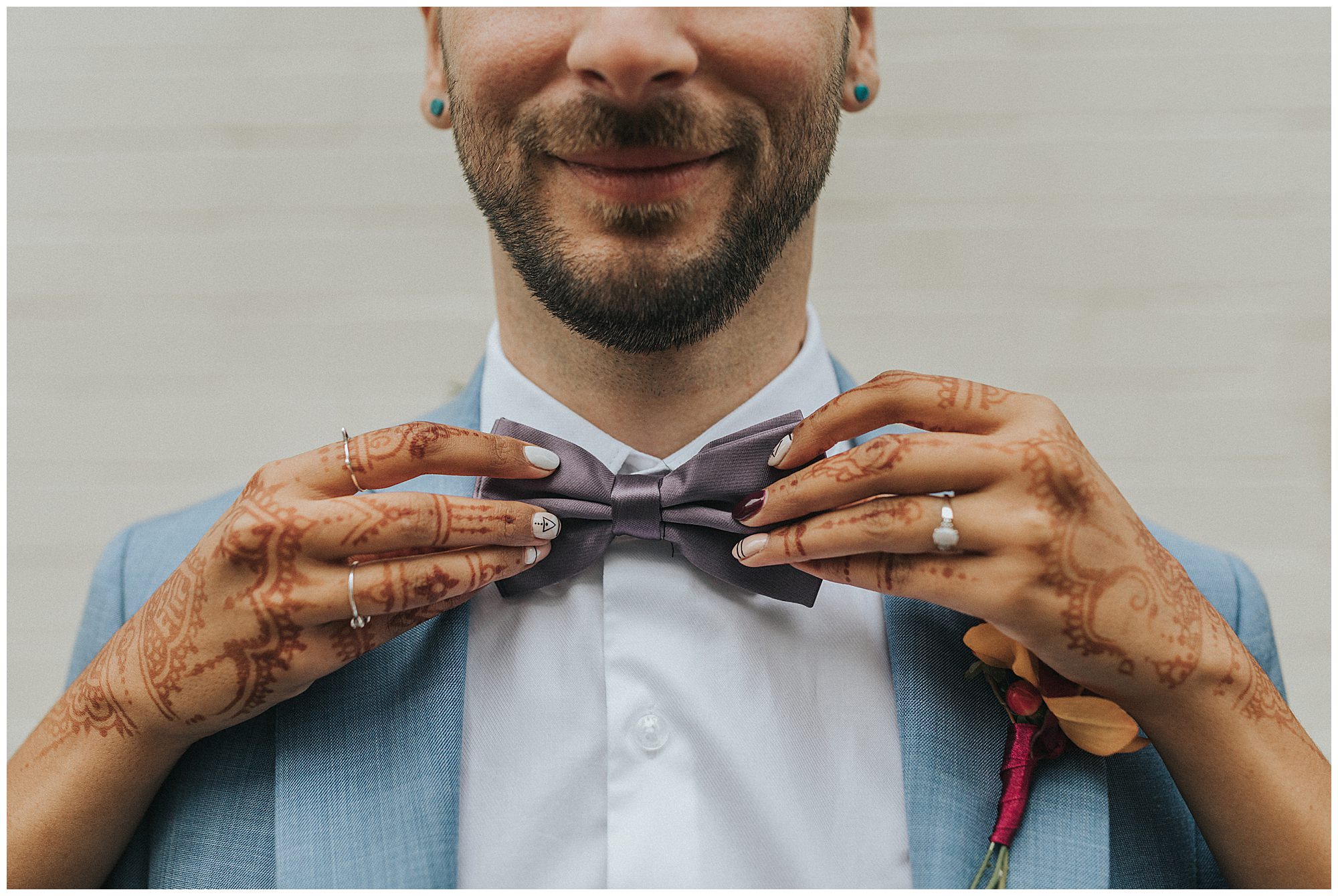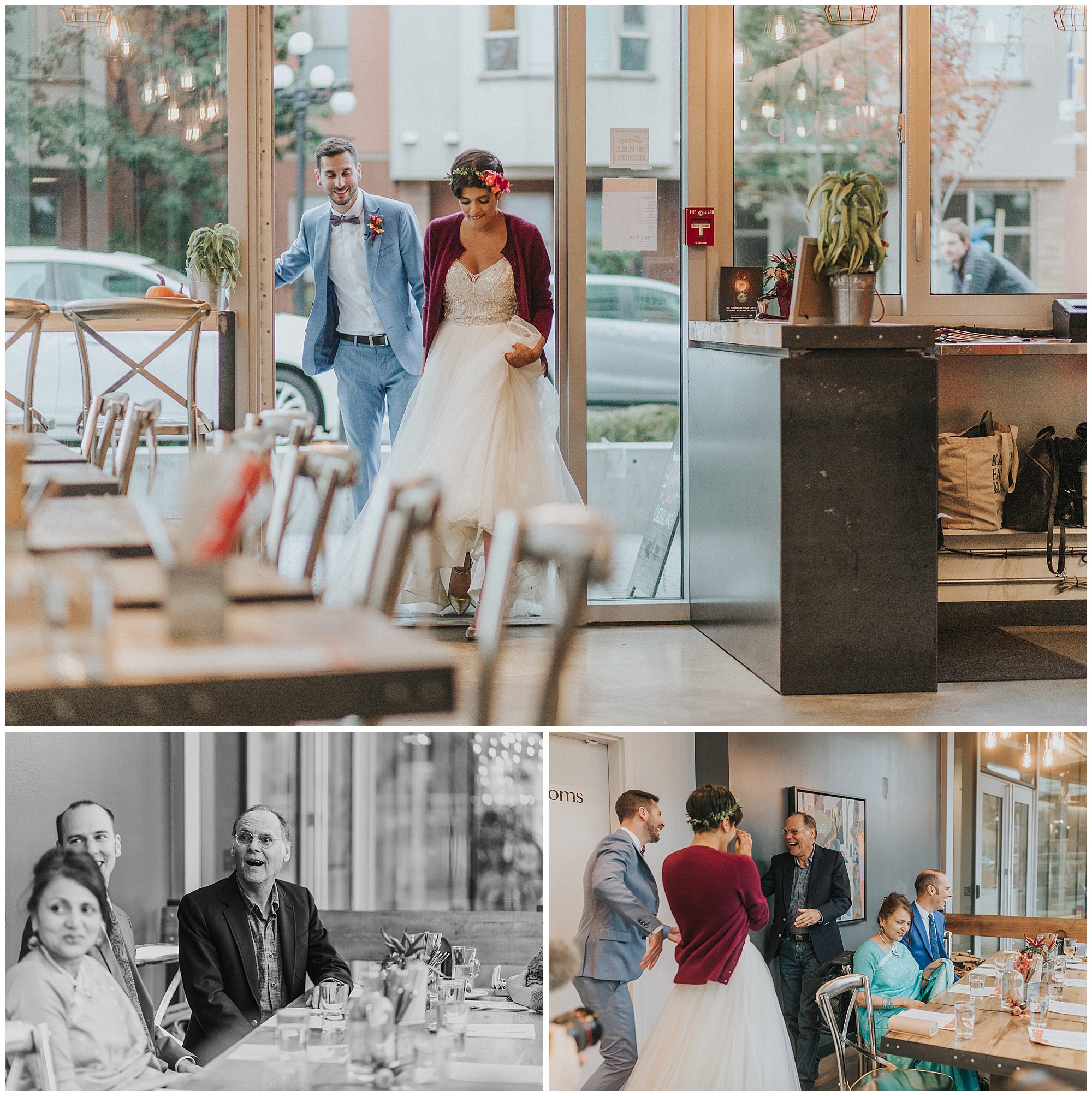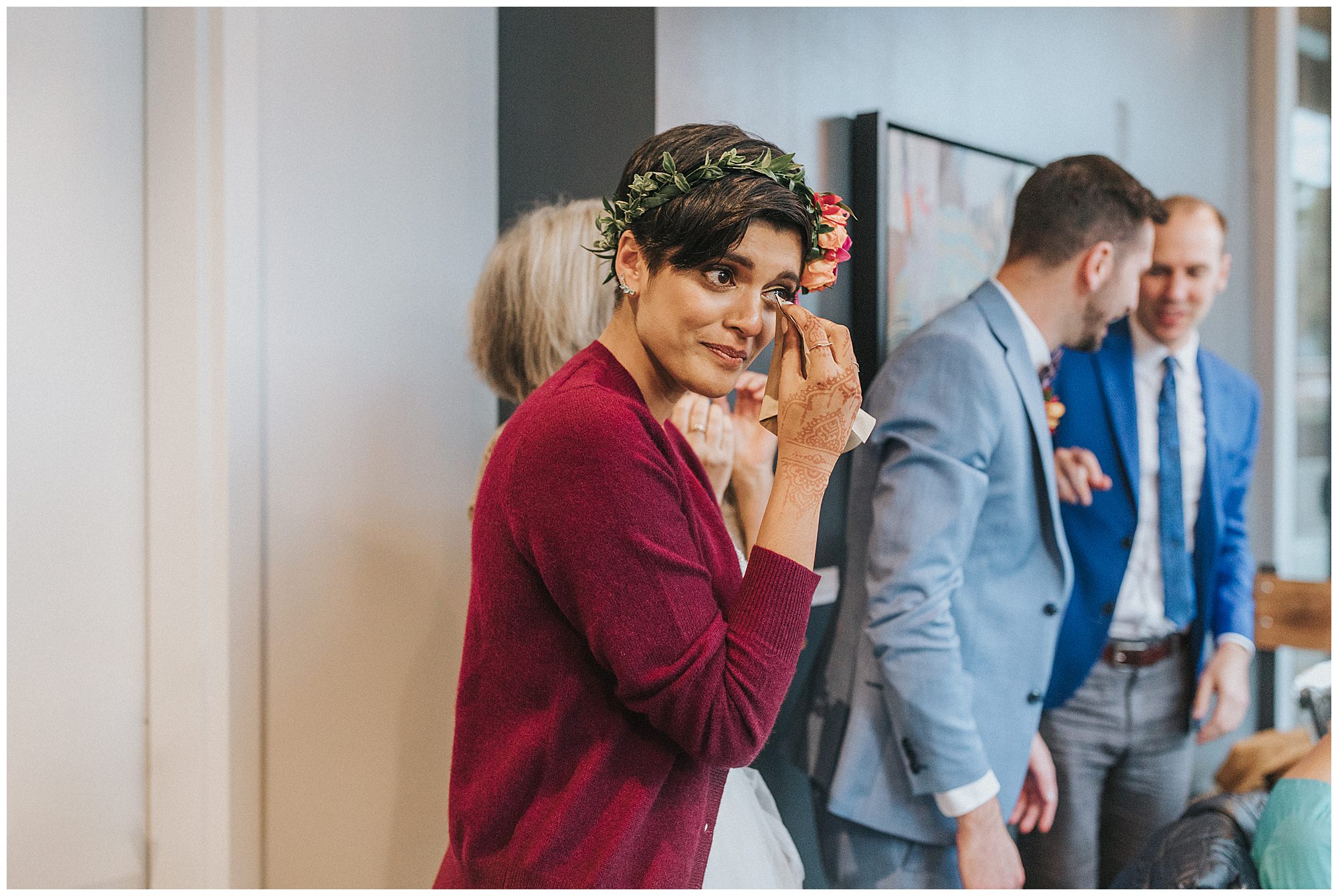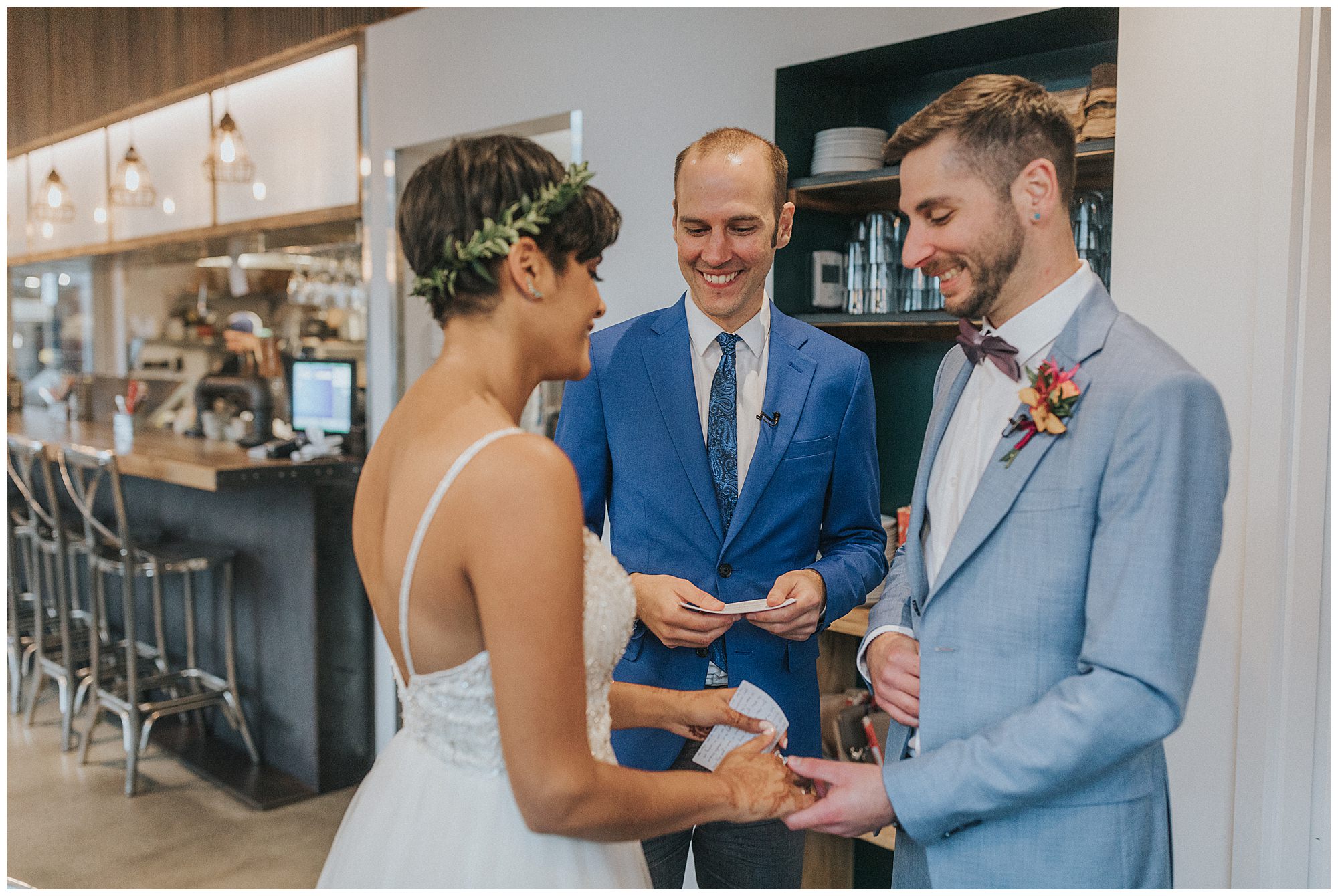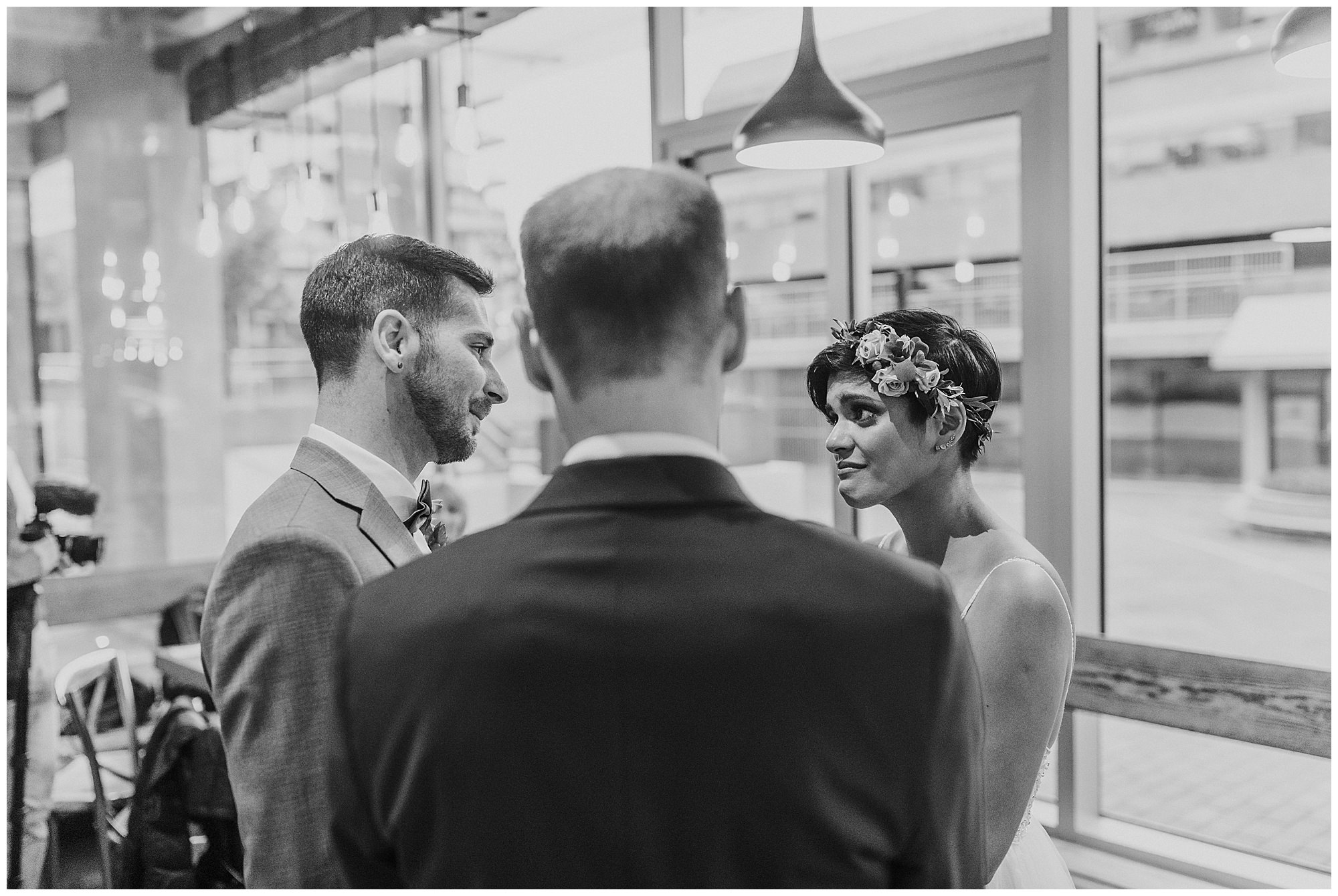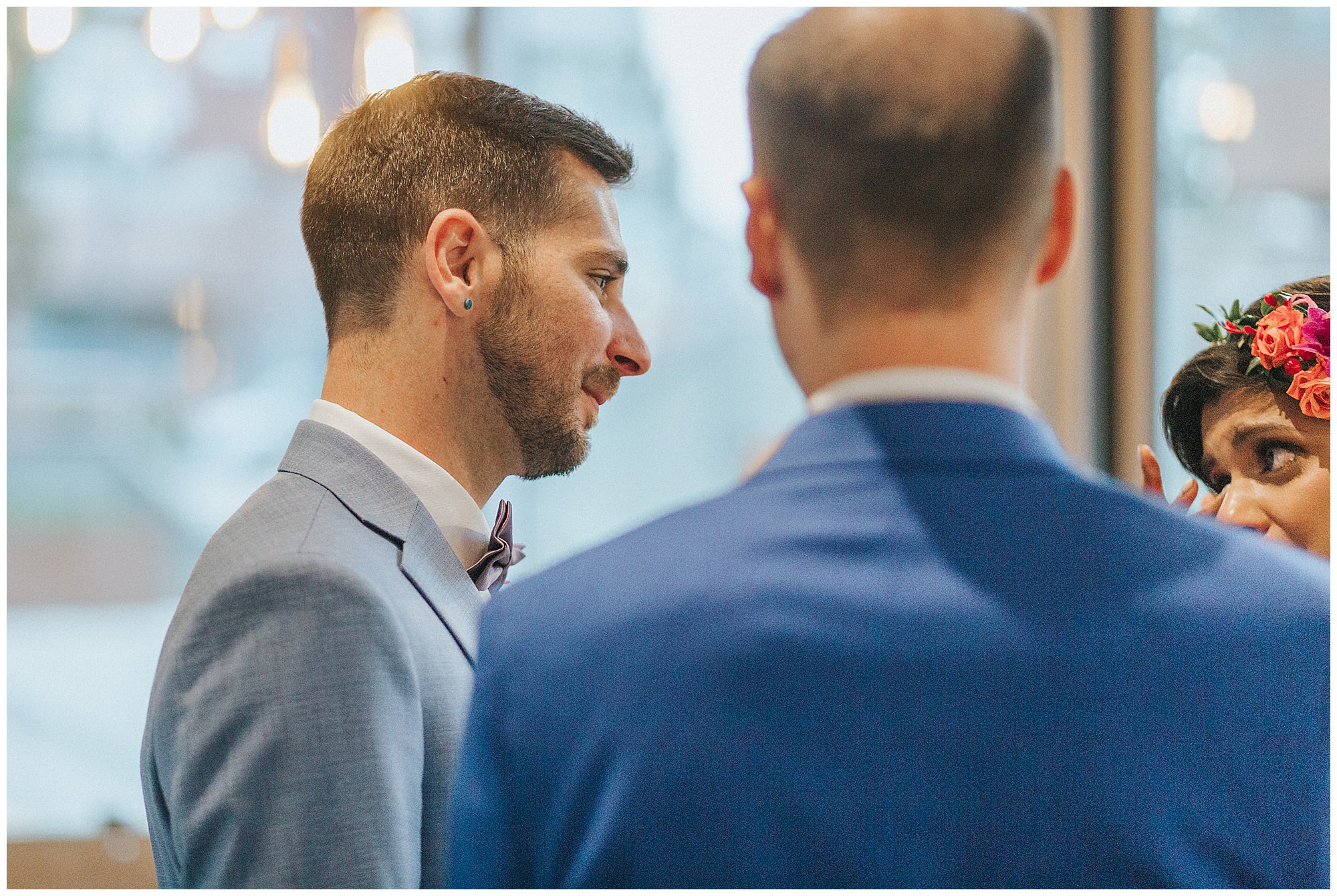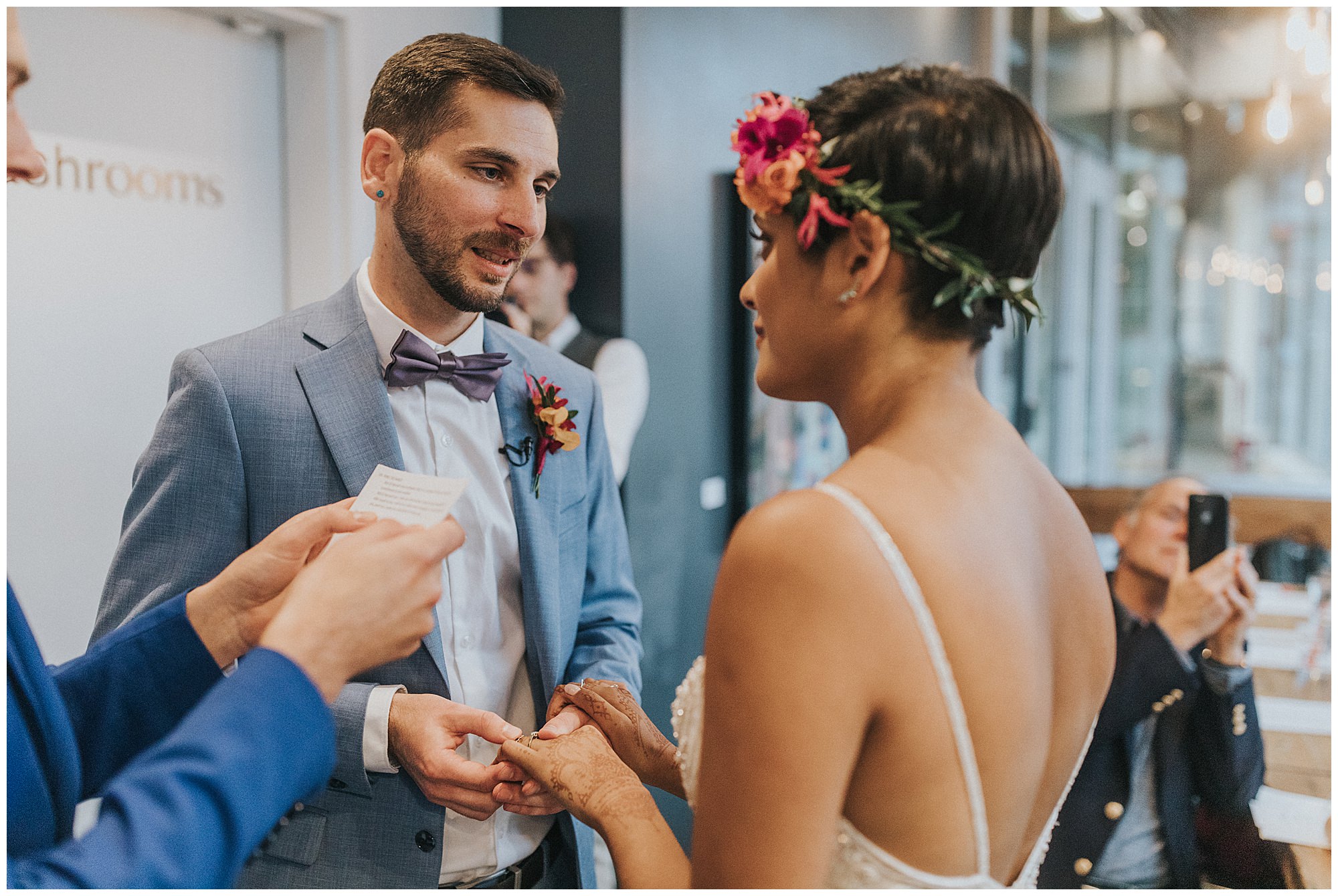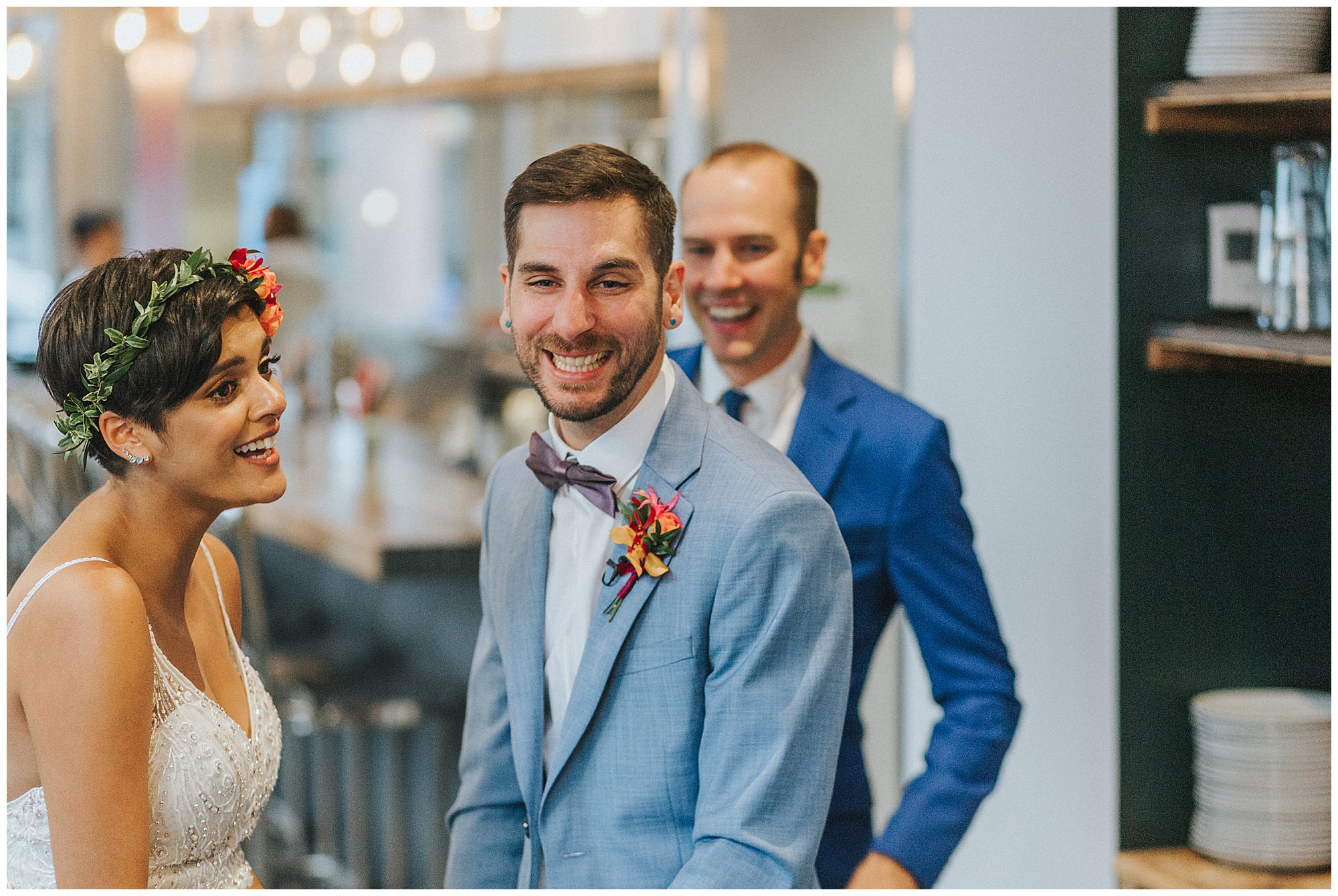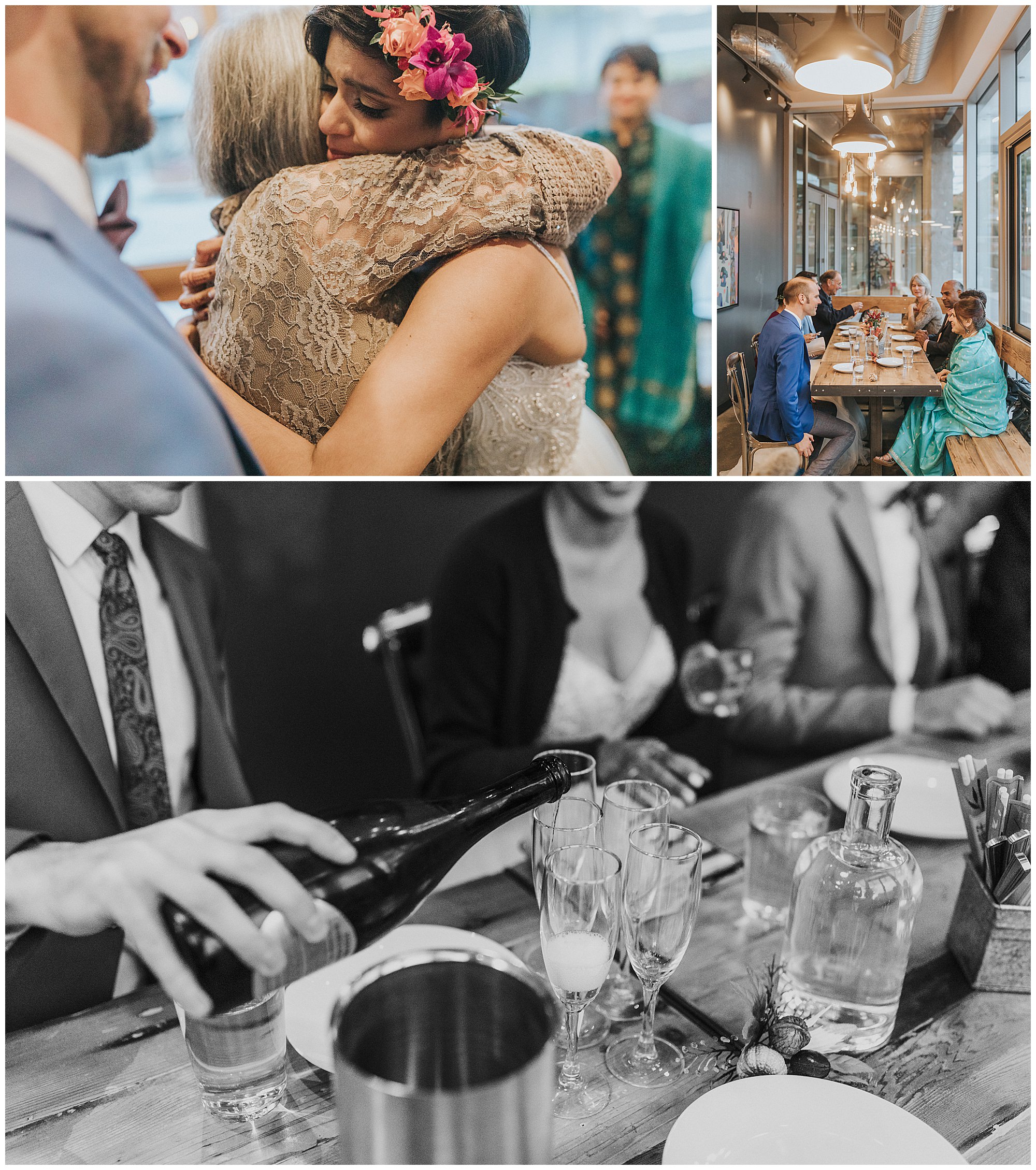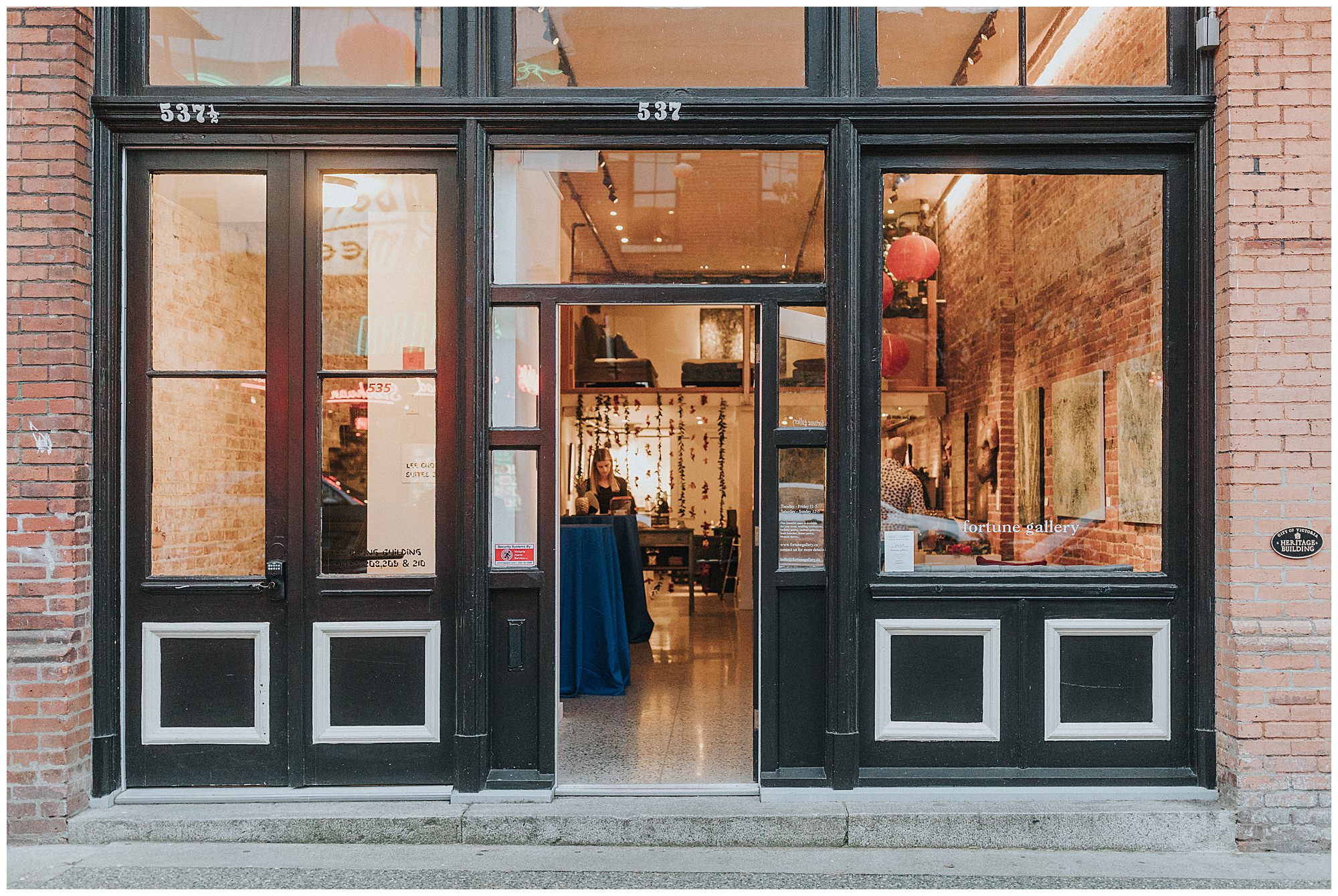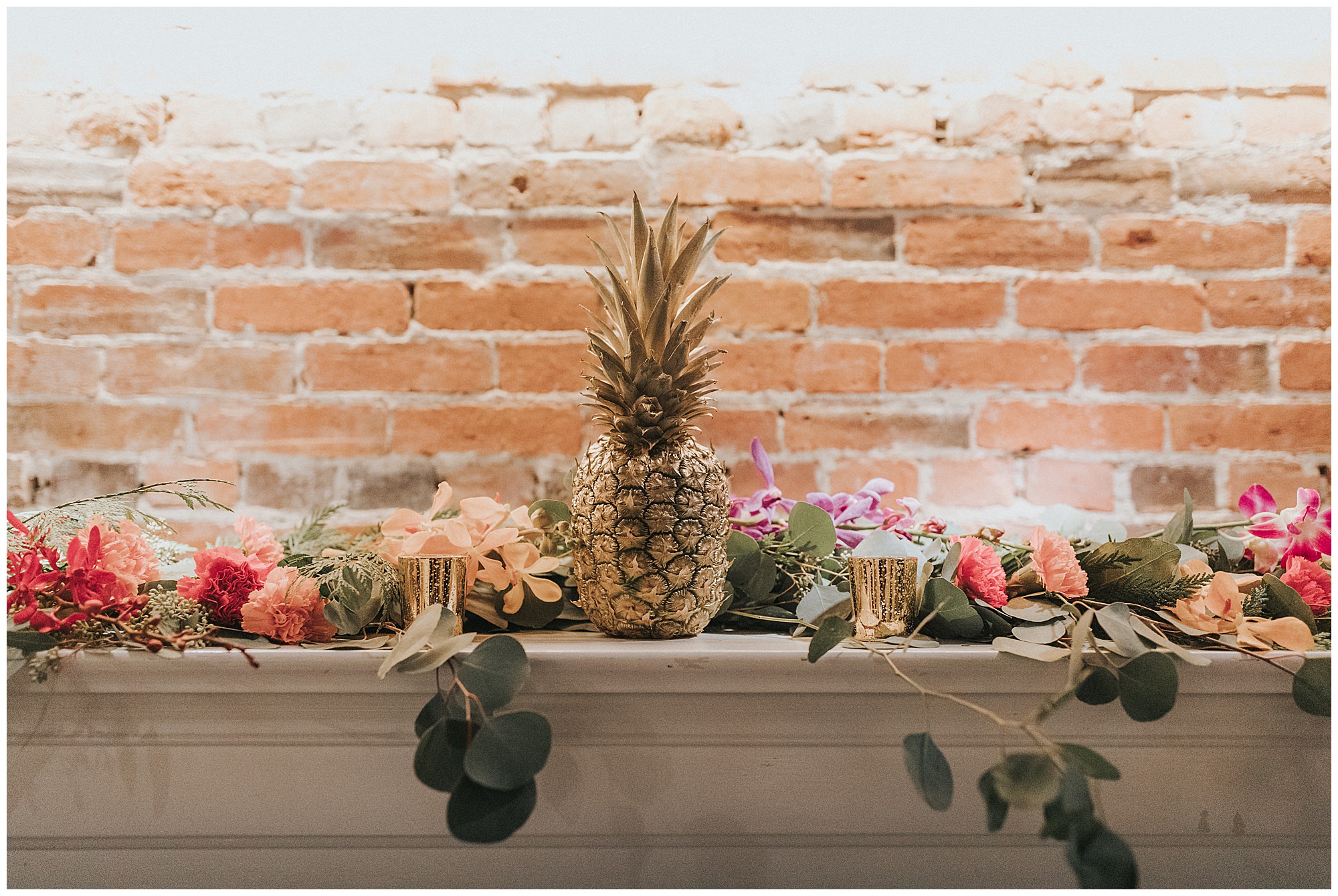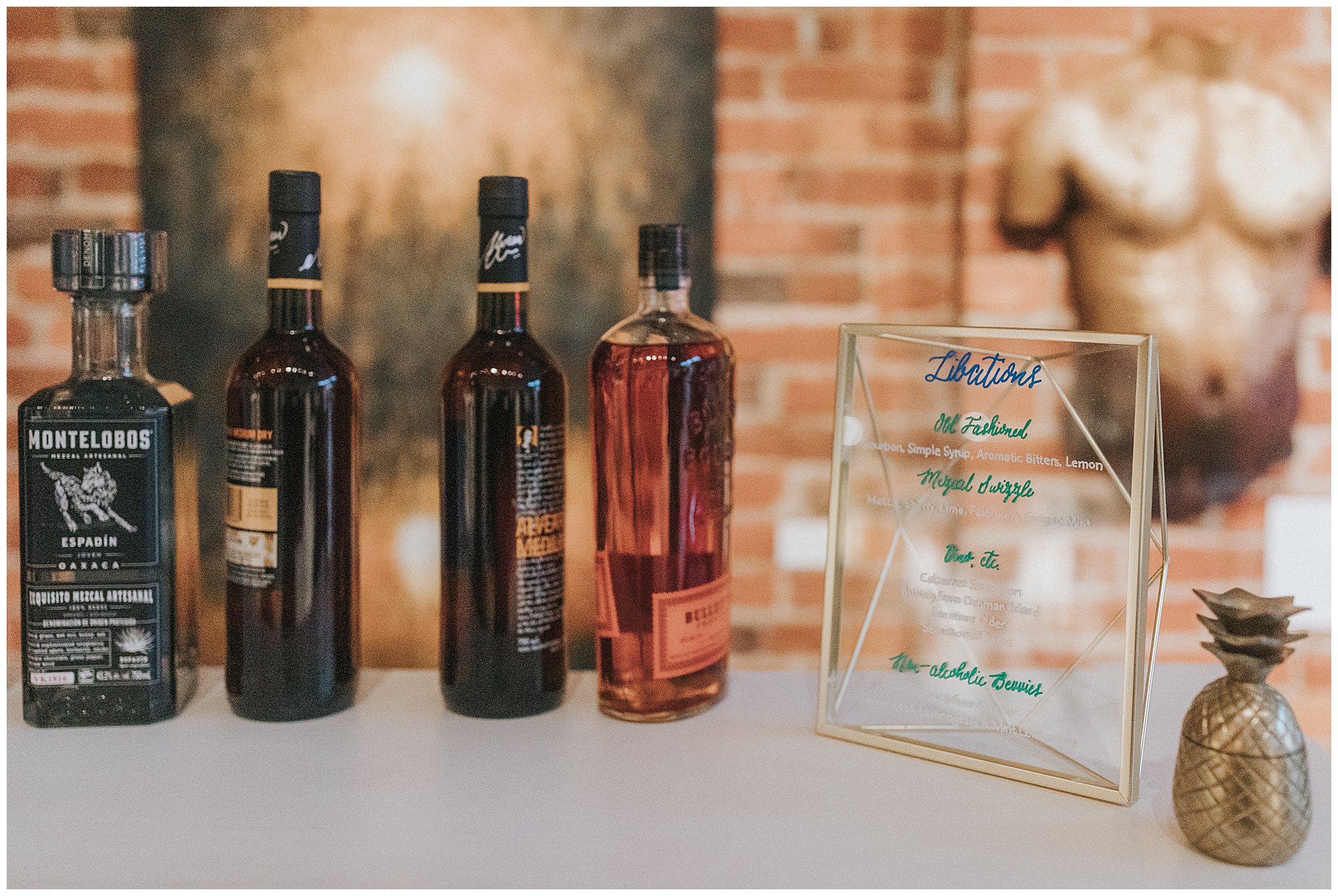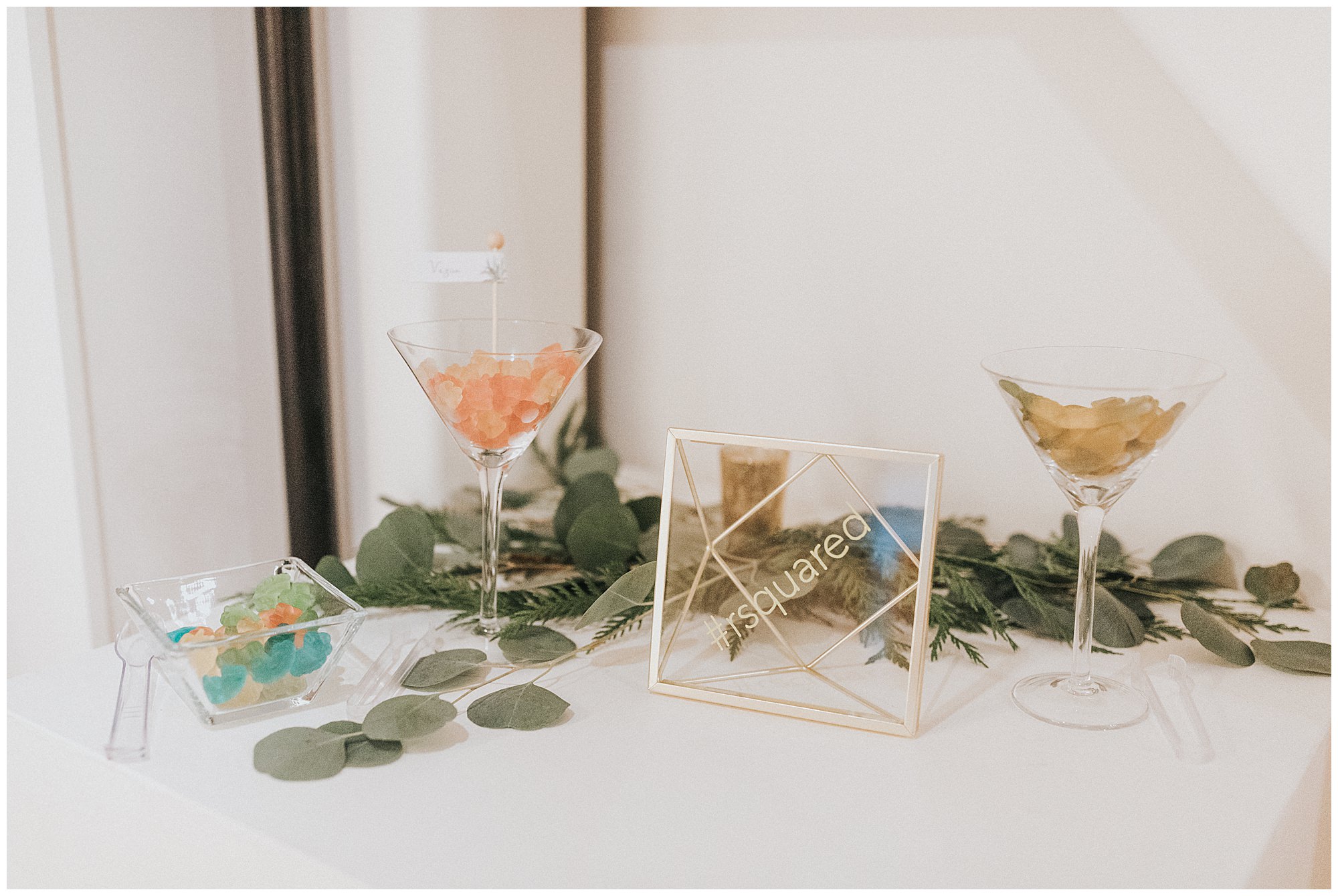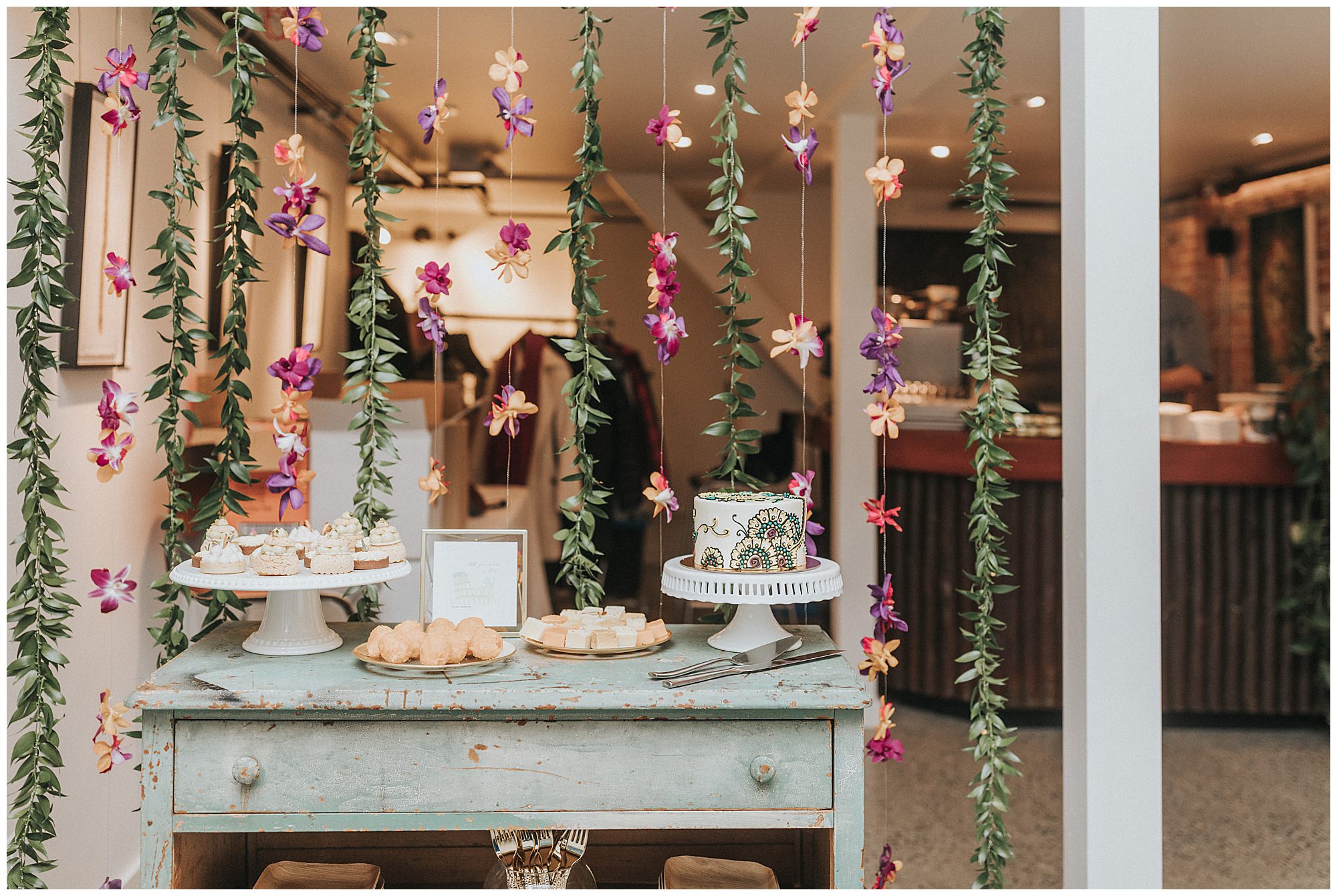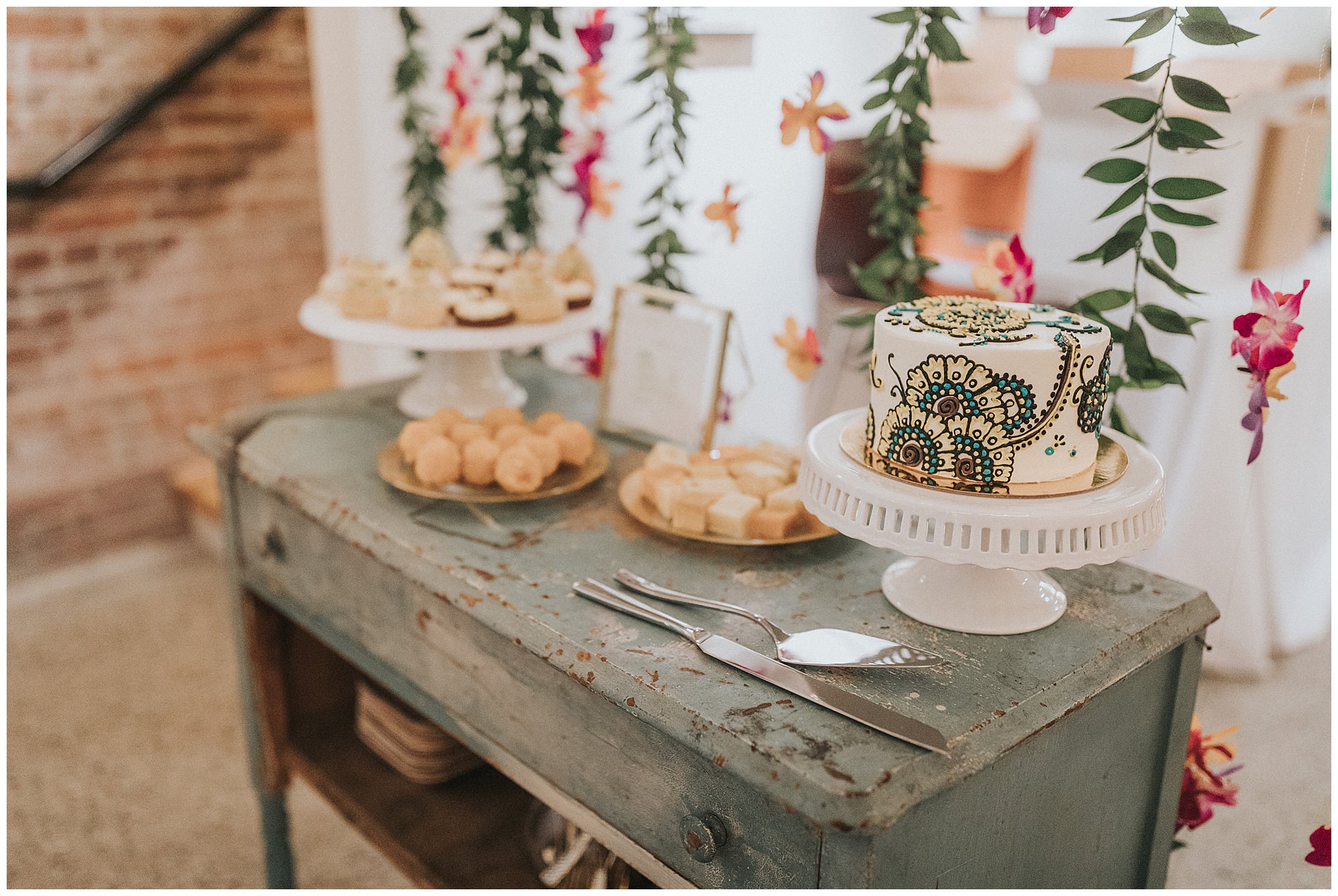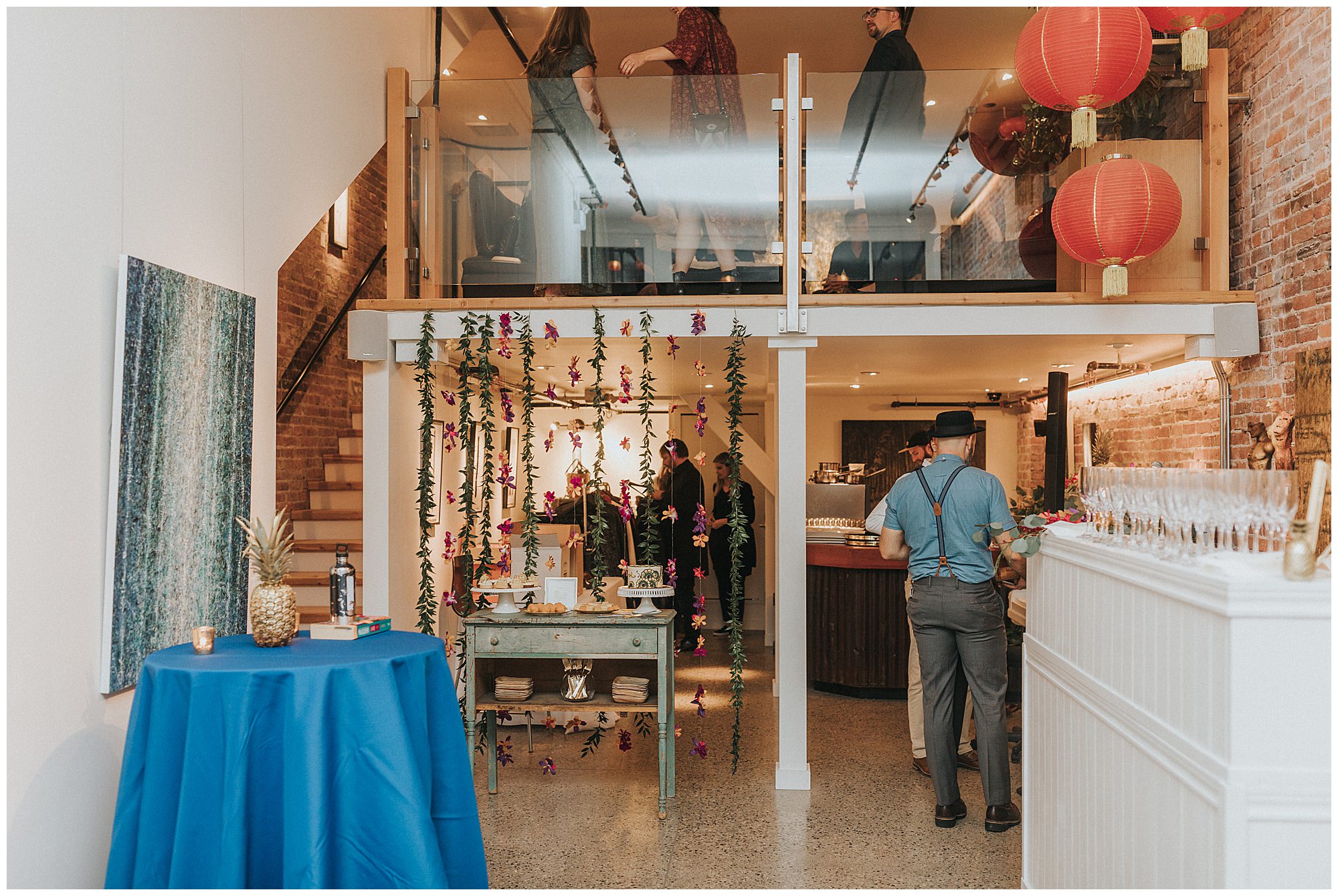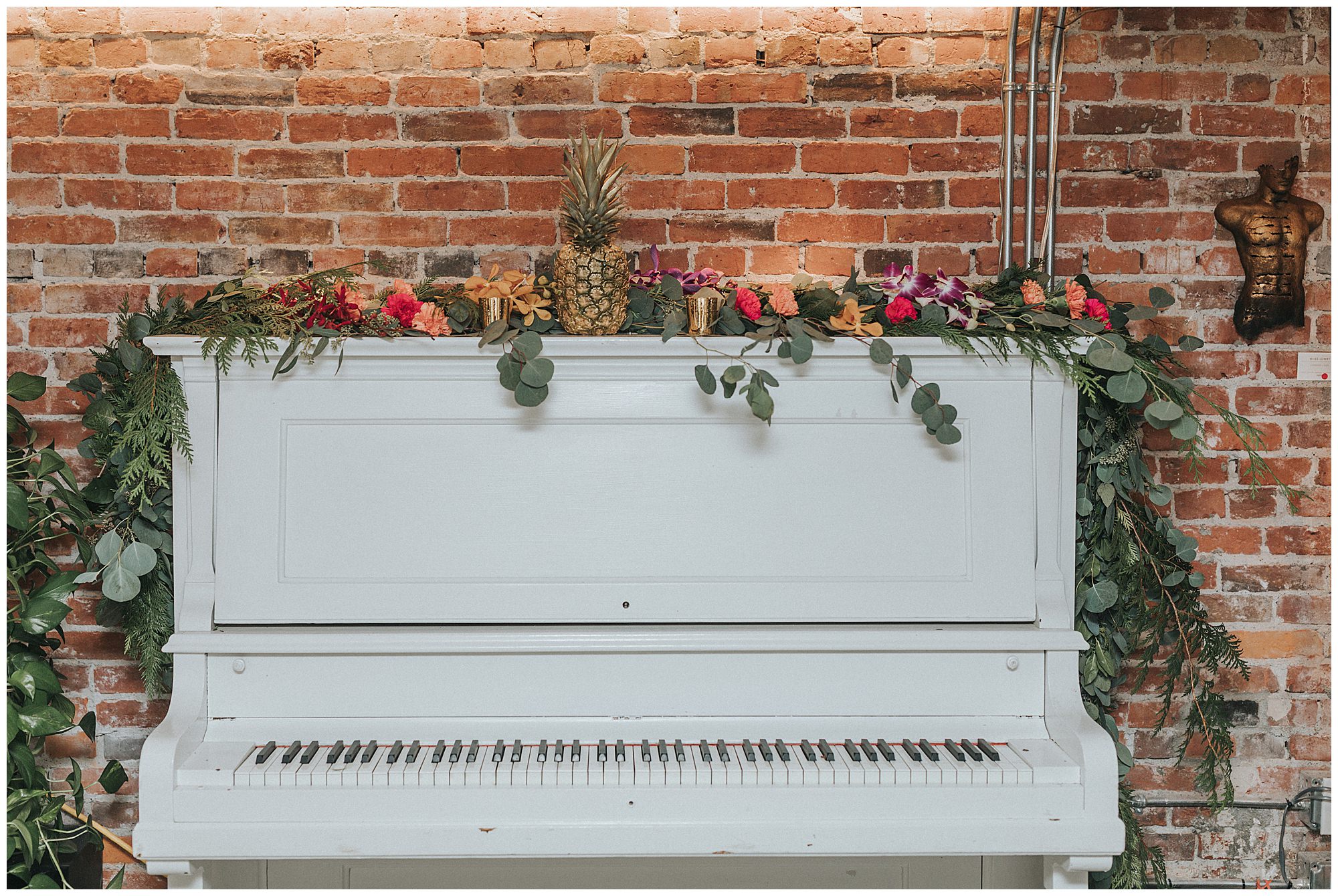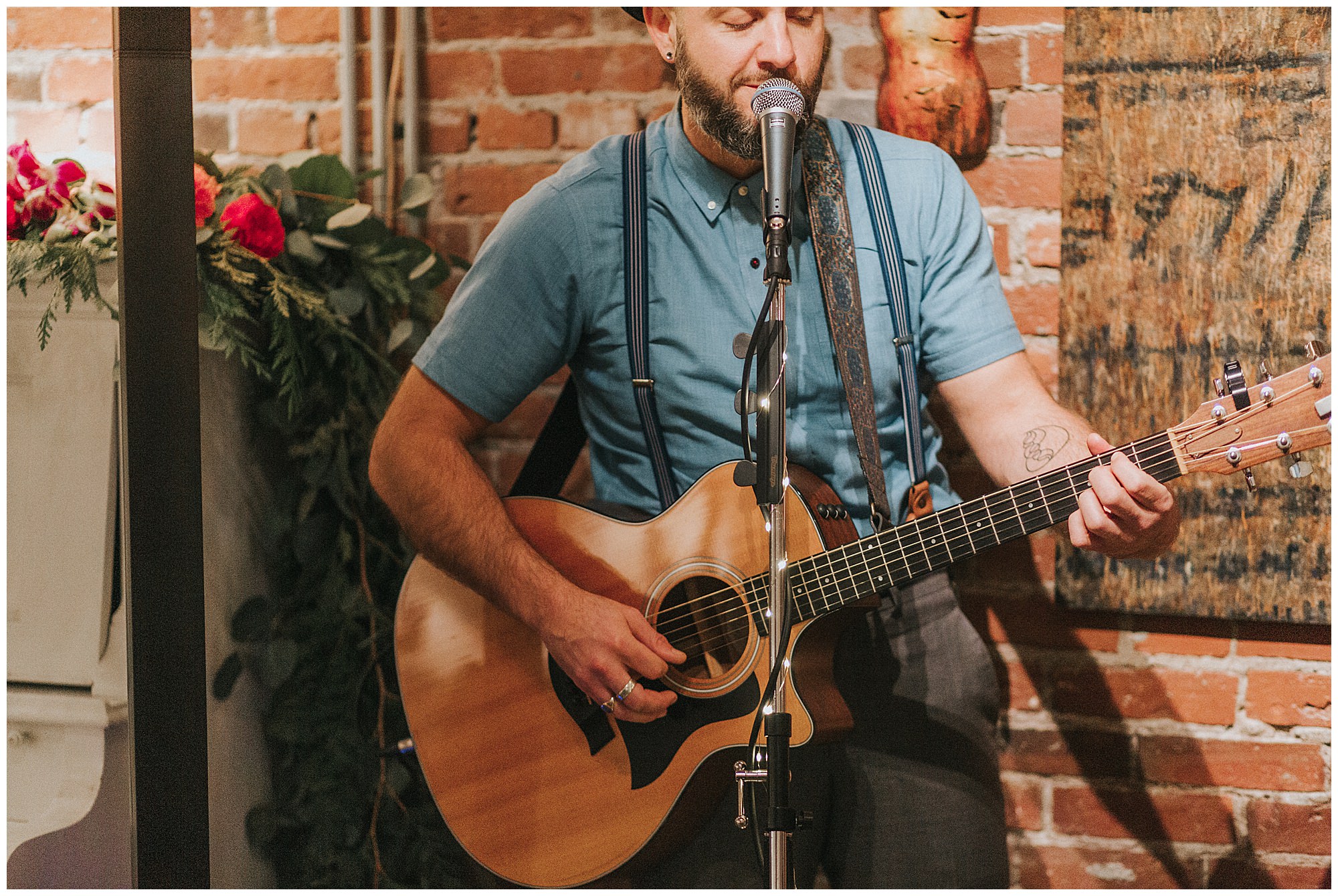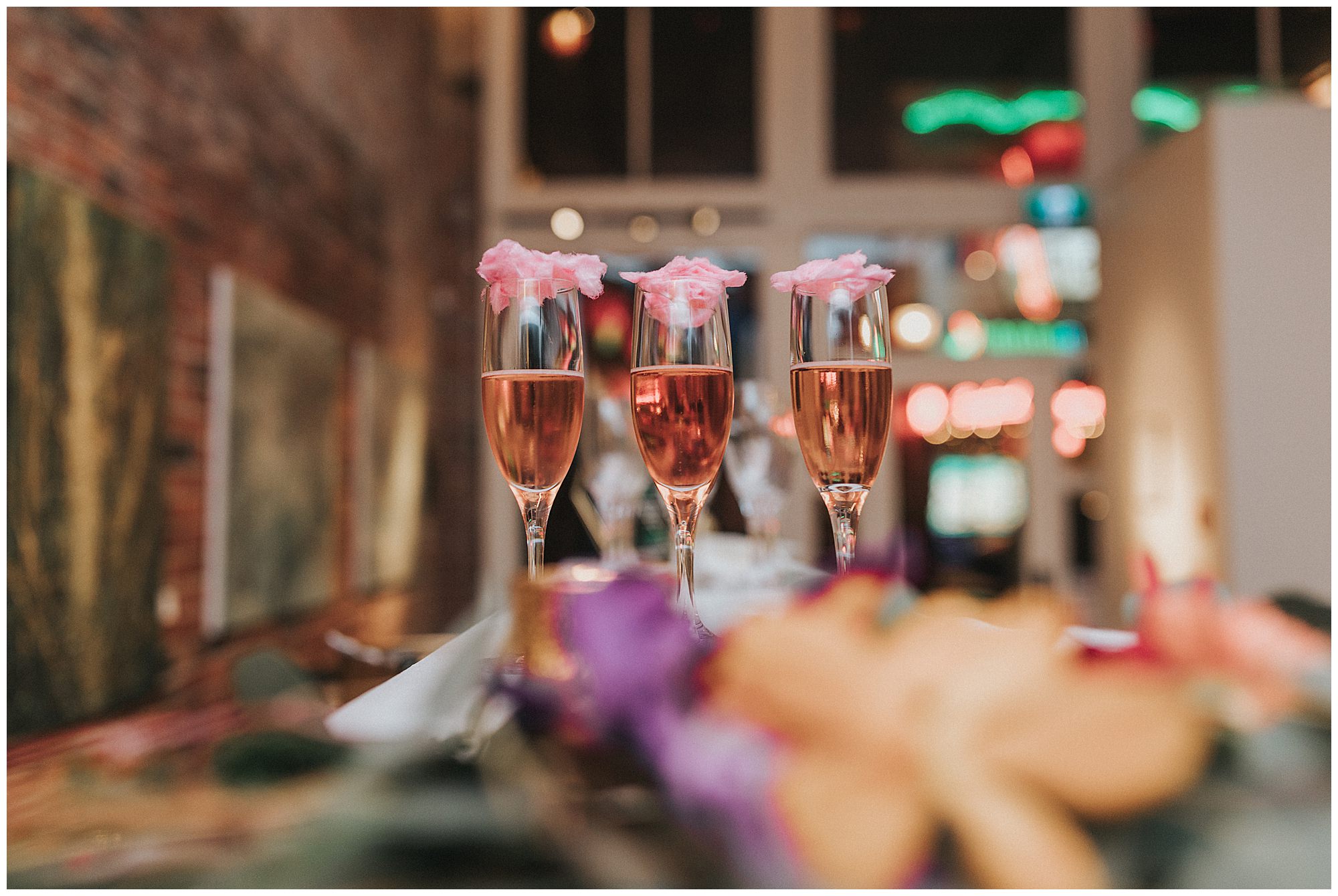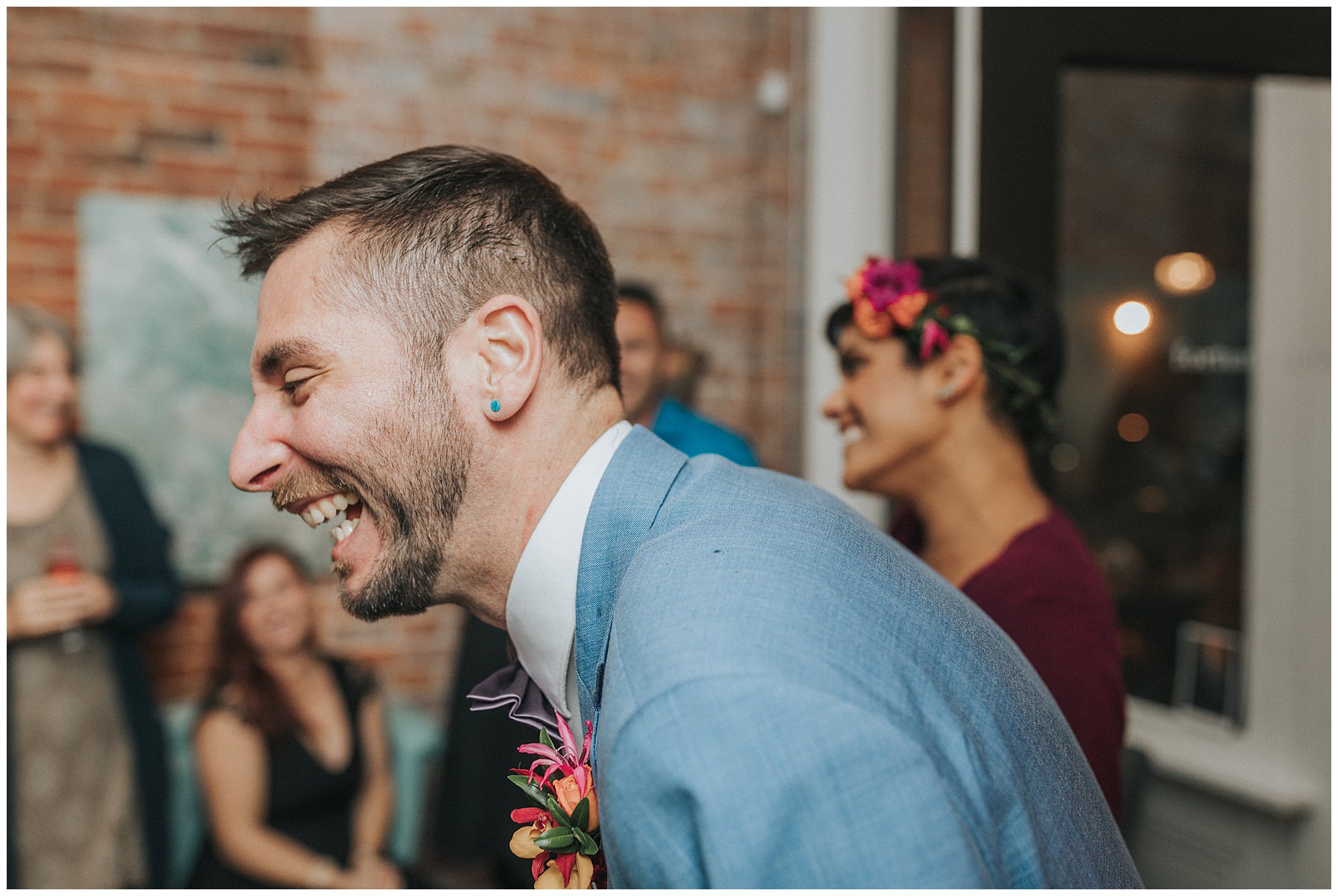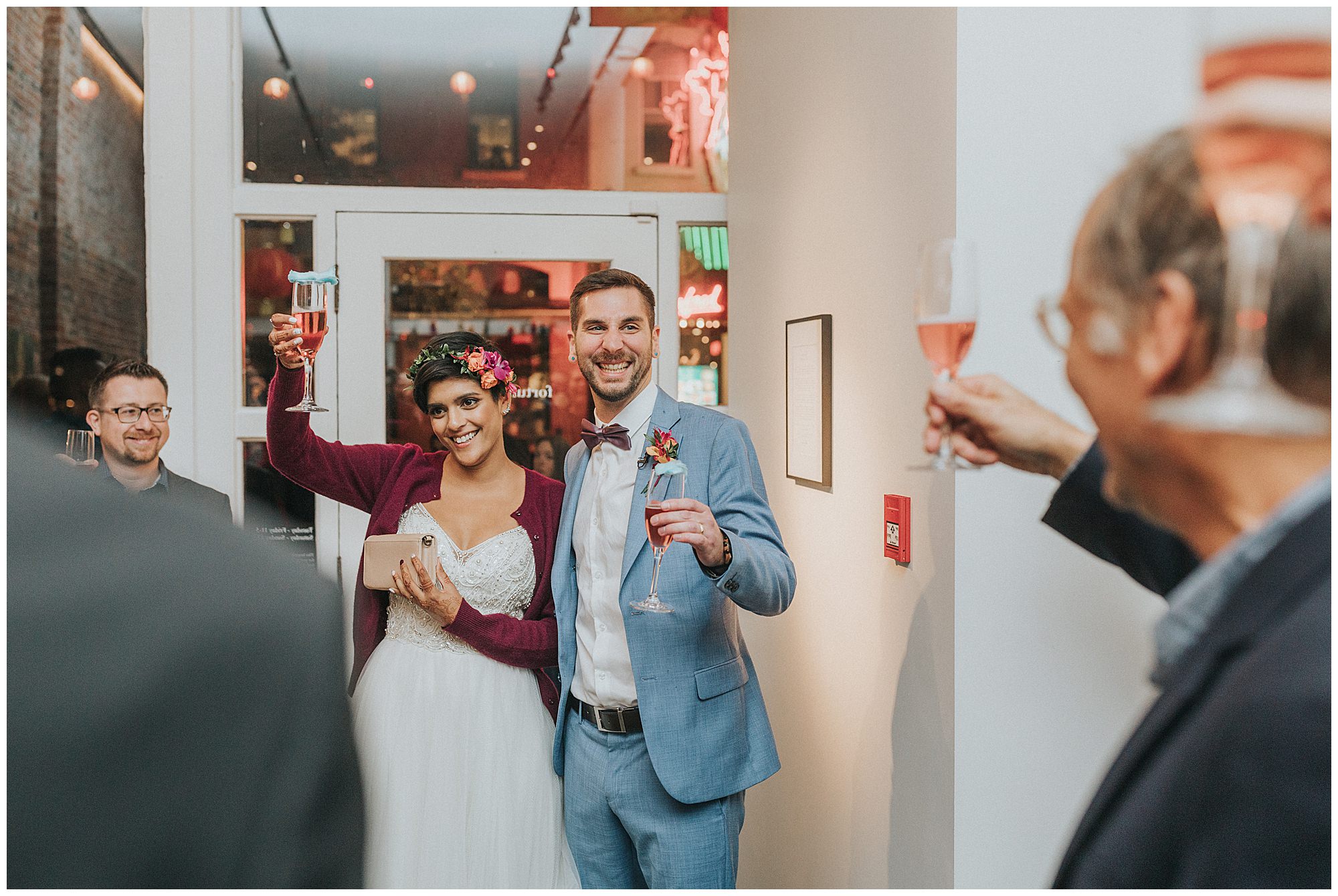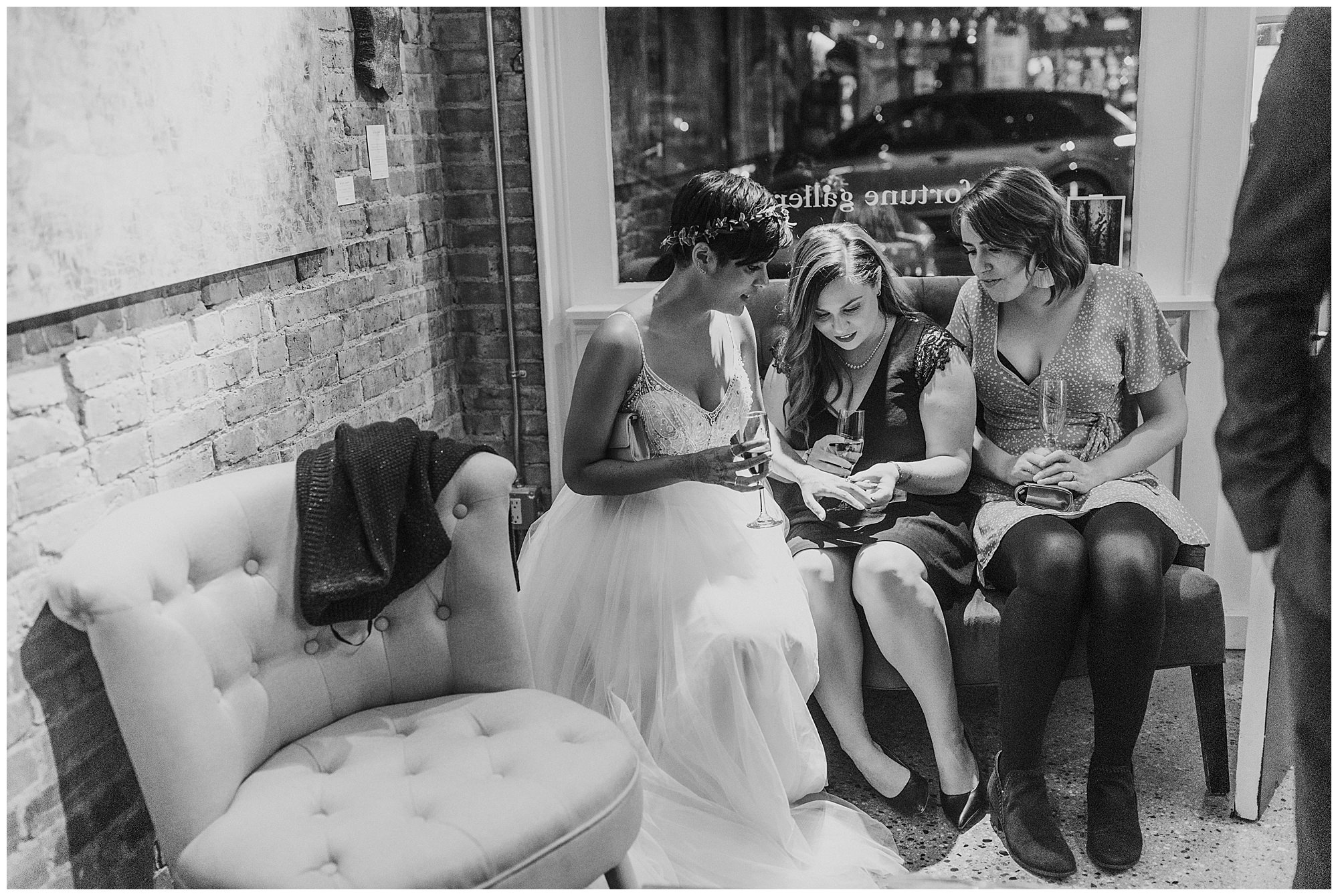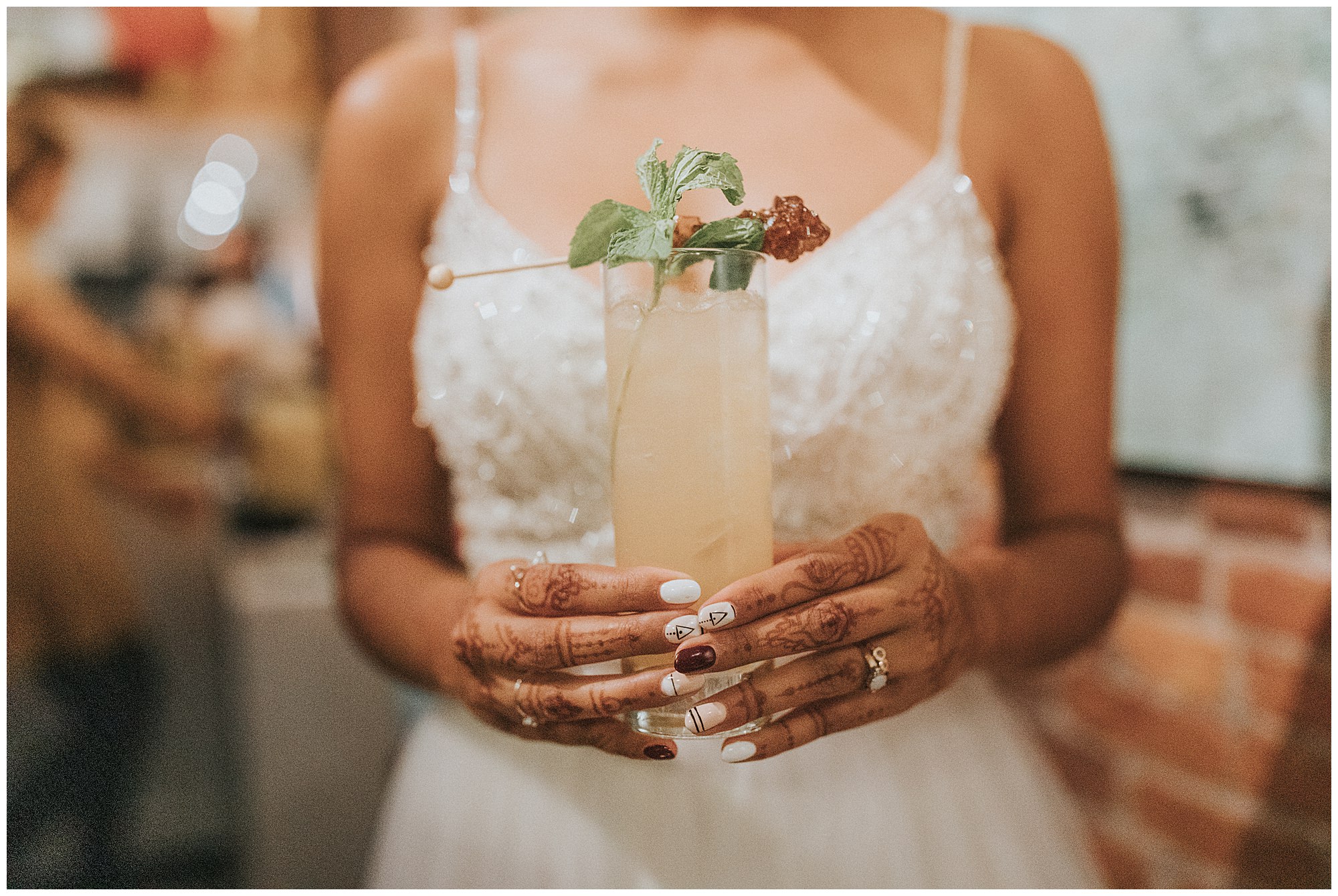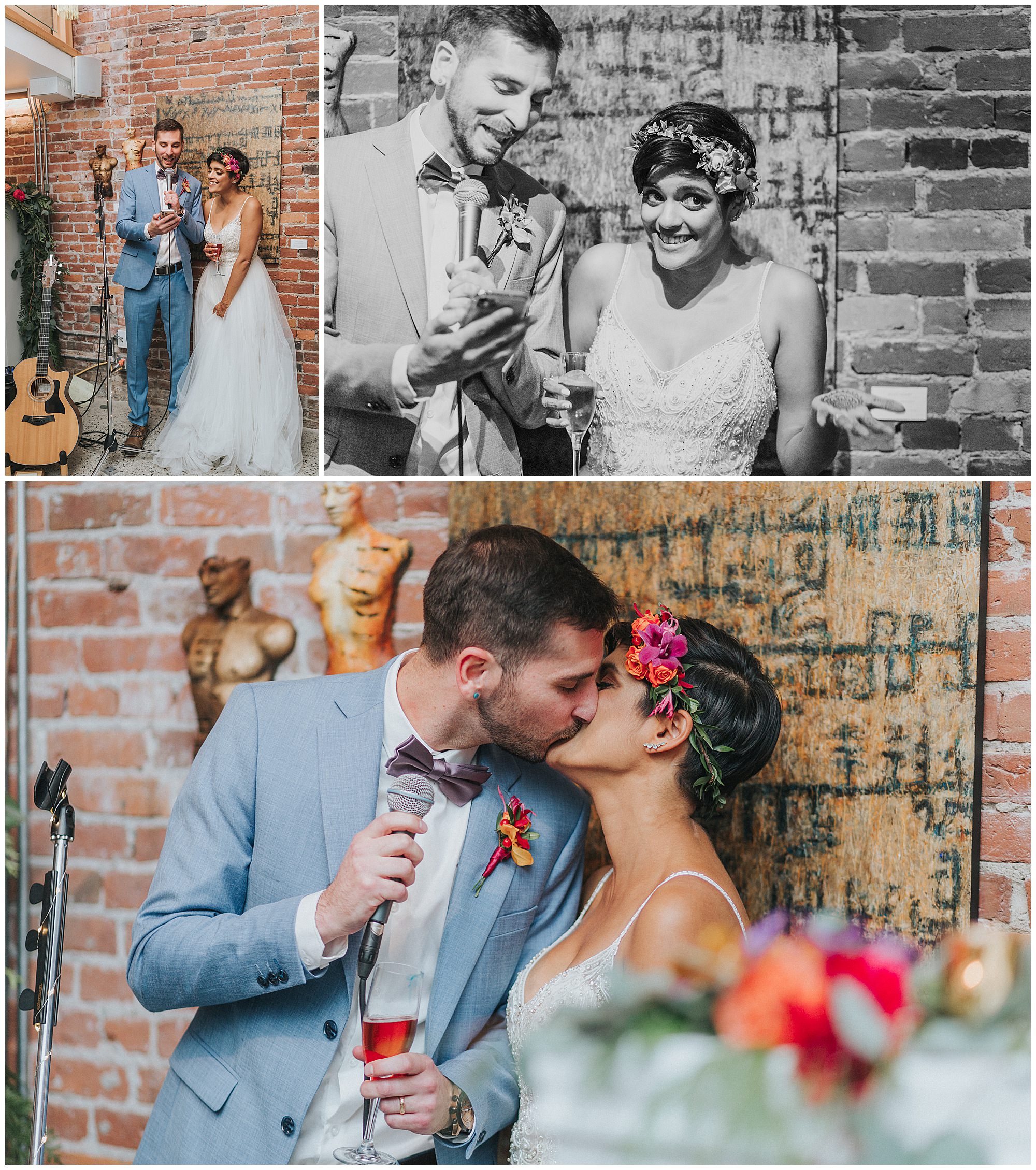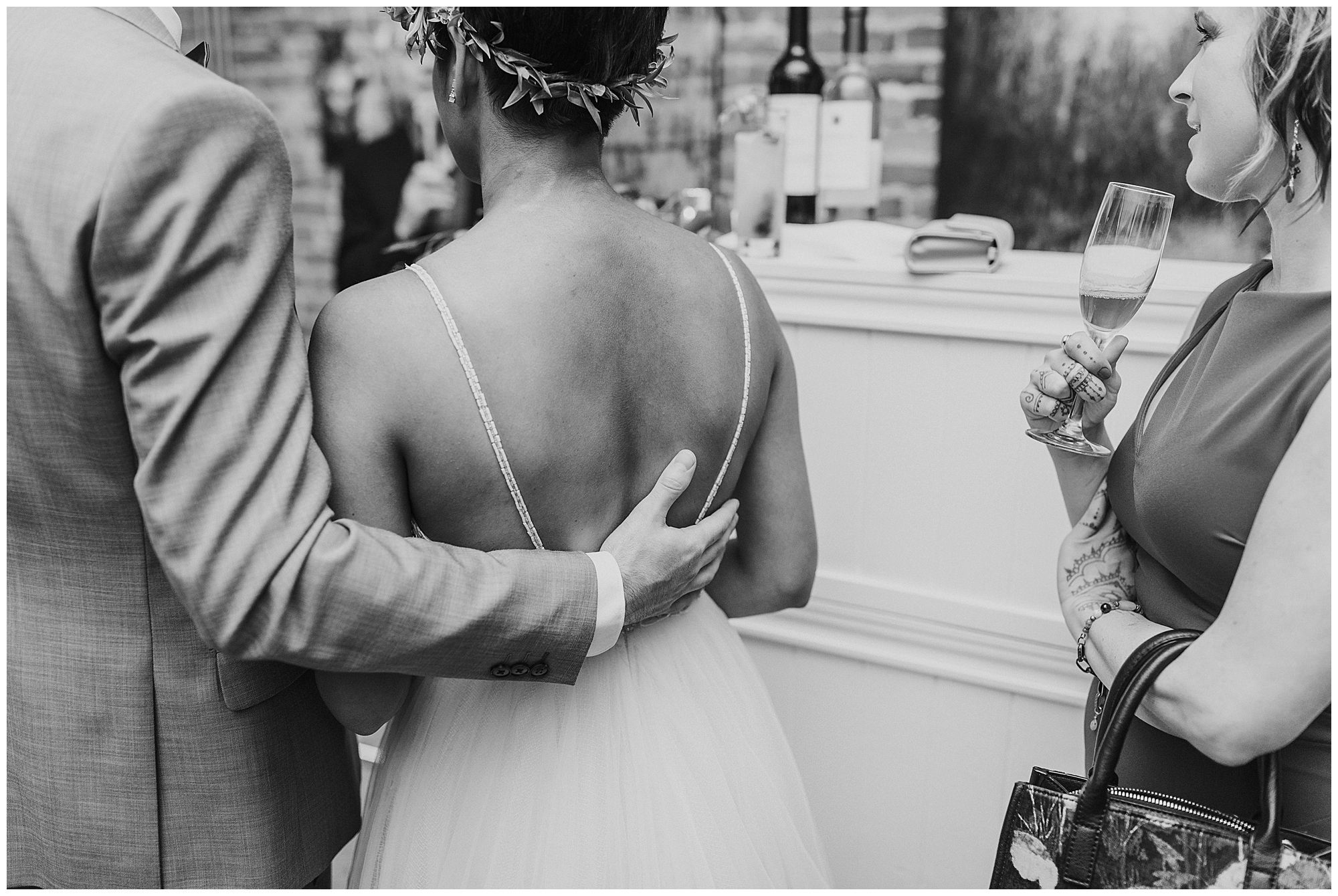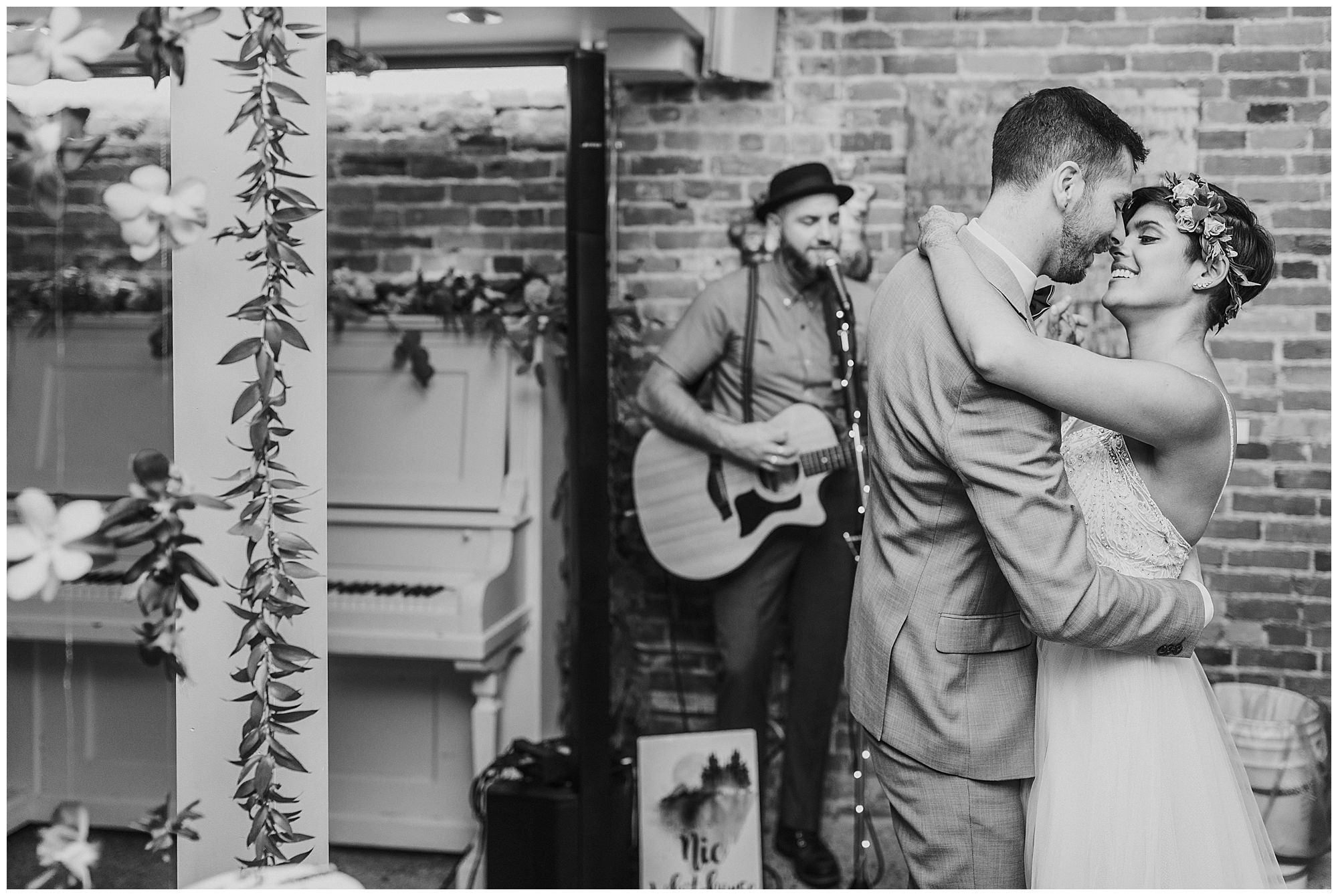 Written by Emily Rochotte