For our V4 issue inspiration shoot, we teamed up with Color Pop Events and Sachi Rose Floral Design to create a Palm Springs-inspired wedding filled with texture and pops of color. Think Frank Sinatra meets Lana Del Rey … poolside.
"We wanted to capture the essence of Palm Springs without being too literal and going down the kitschy and super-feminine route," says Leah Weinberg, owner of Color Pop Events.
To bring that vision to life, we paired a simplistic tablescape with a bold backdrop from Gina Paola Design, graphic stationery suite by Madranas, a geometric cake from Lael Cakes and unique chocolates (including a wedding invitation version!) by Swallow My Words. Sachi Rose Designs played with a medley of tiny cacti, mini pineapples, waxy anthurium and dramatic palms, adding an unexpected textures to the table and arrangements. "We paired luxury blooms, such as ranunculus and peonies, with flowers that were commonly used in midcentury weddings, but today are thought of as 'old-fashioned' or 'low-end,'" Sachi explains. "It's all about context. By upcycling old-school cream carnations and tropical waxy anthurium in an arrangement with more sought-after blooms like peonies, sweet pea and ranunculus, we were able to create a whole new look, perfect for a contemporary Palm Springs-style wedding."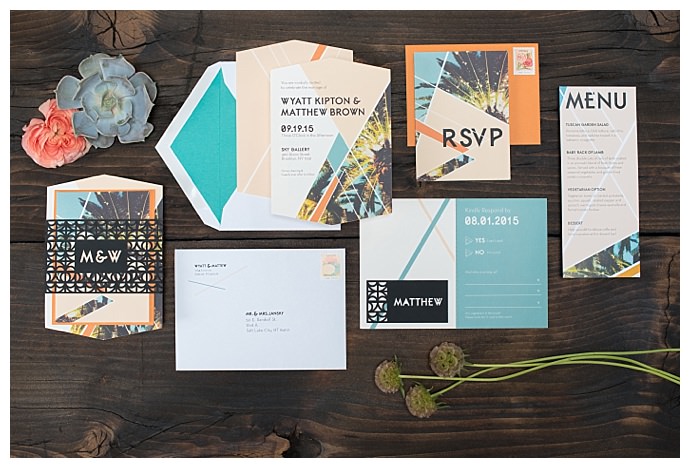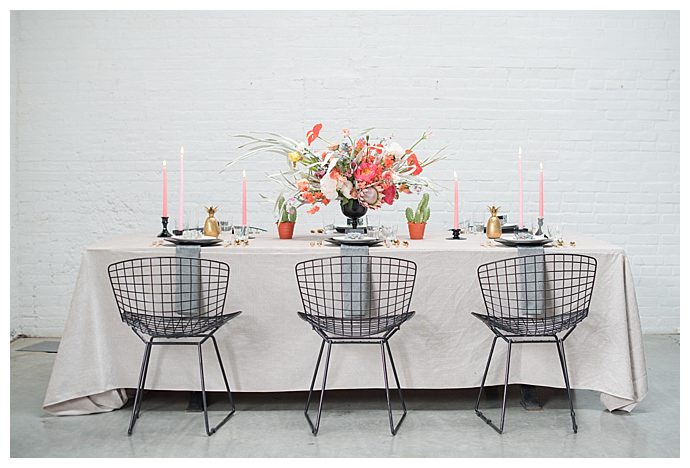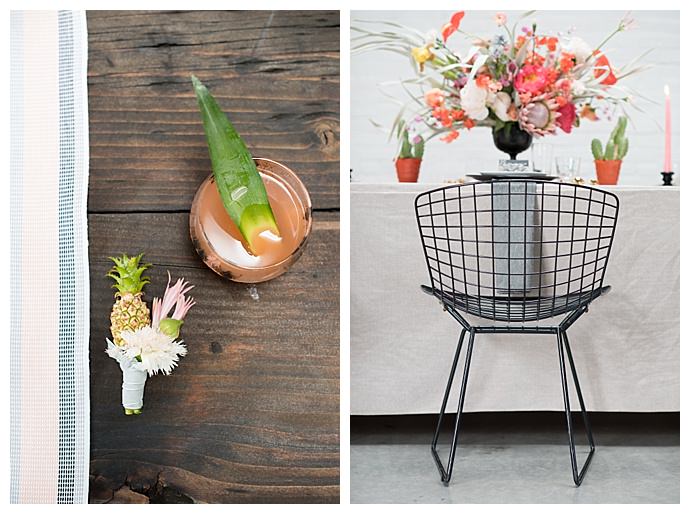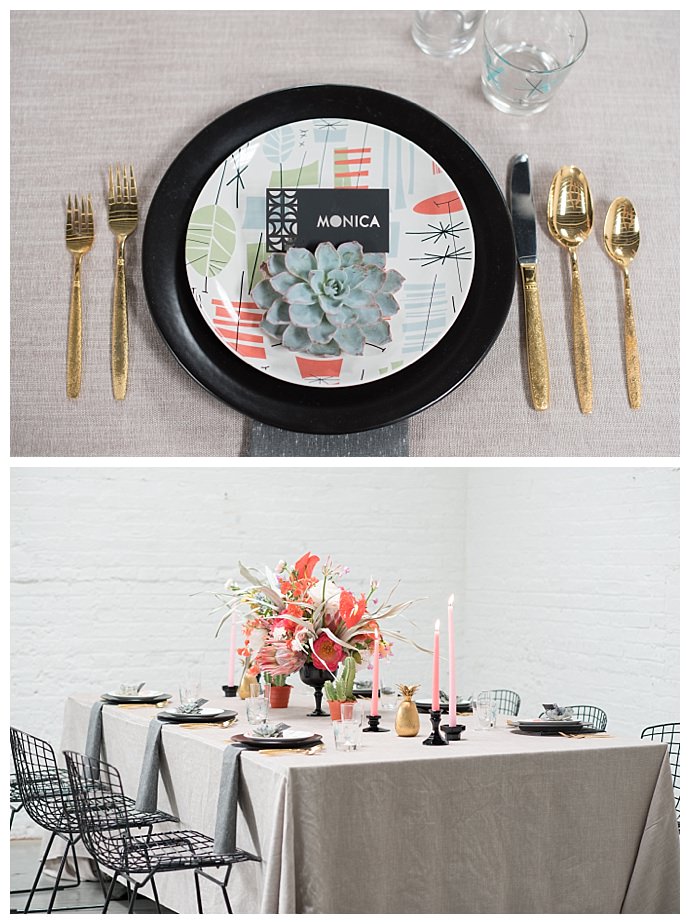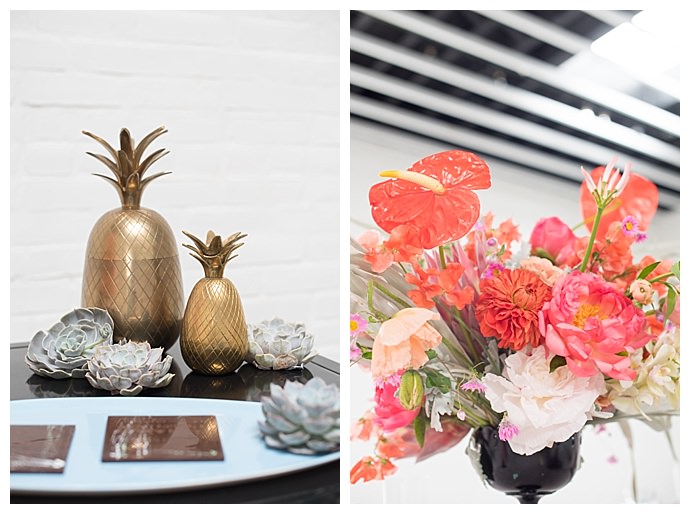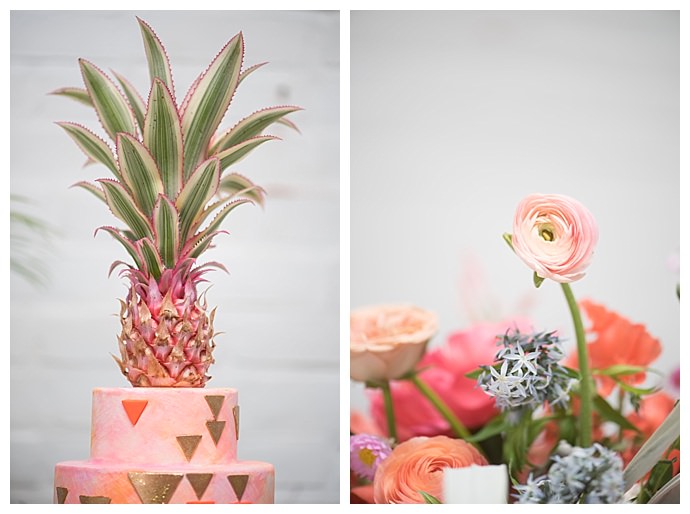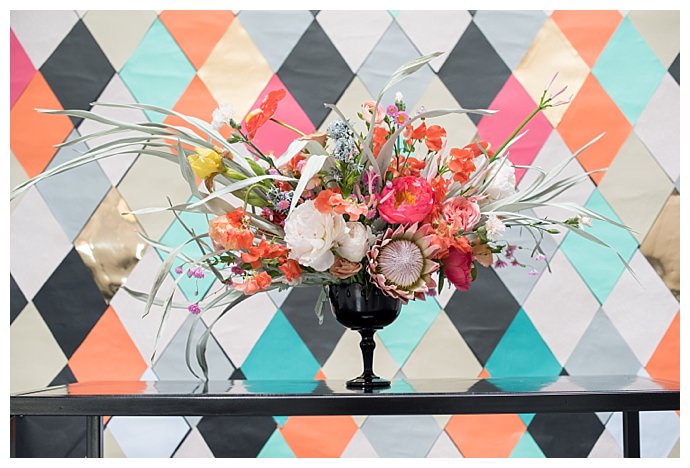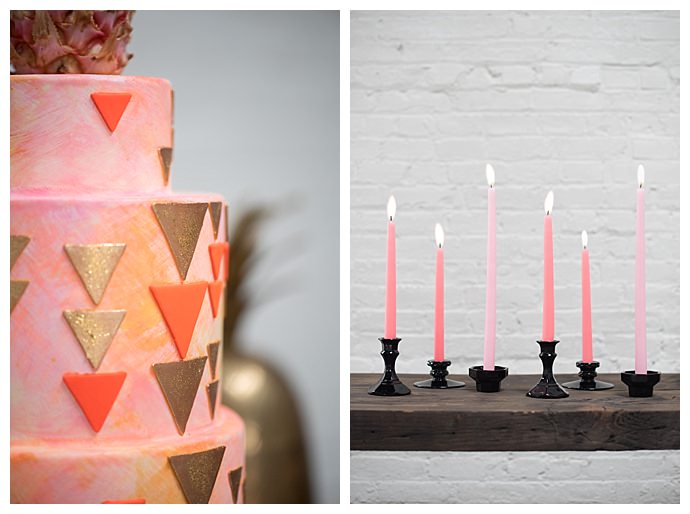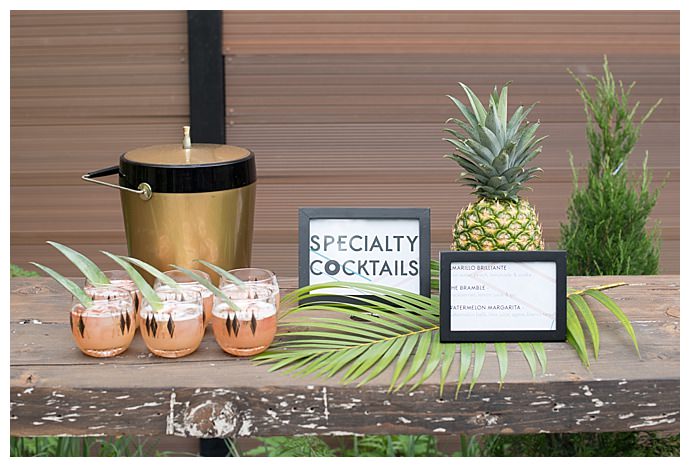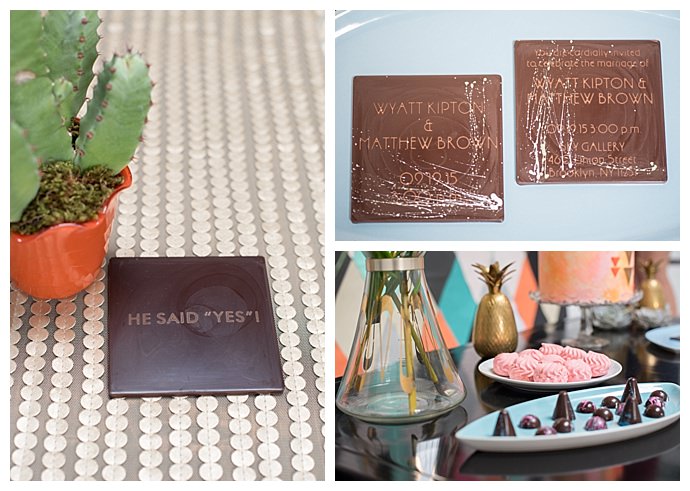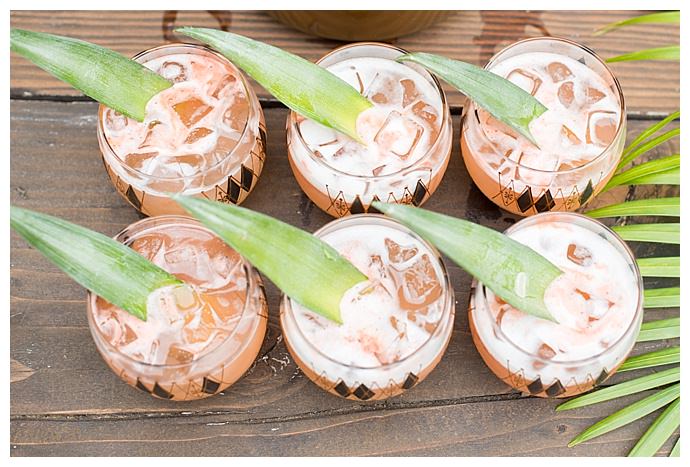 Ideas We Love
You can't have a Palm Springs wedding without palms! We used Bismarckia palms, which are the perfect budget-friendly ingredient that look great by themselves and won't wilt. Place them horizontally as a runner or vertically in a vase to add drama and height to a table.
For a new twist on old boutonnieres, we used dwarf pineapples (yes, actual real, tiny pineapples!). Tip: Like a flower, dwarf pineapples grow on a stem — cut them to use as exotic drink stirrers. Mai Tai, anyone?
Flexible Signature Cocktails: The tipple we featured was concocted by Purslane Catering (and yes, it was as tasty as it looks!). A twist on a tequila gimlet, it's updated with fresh pineapple juice in place of simple syrup, and bitters for a bright, complex, and refreshing drink. And if your guests aren't fans of tequila, it can easily be made with gin, vodka or light rum. Get the full recipe here.