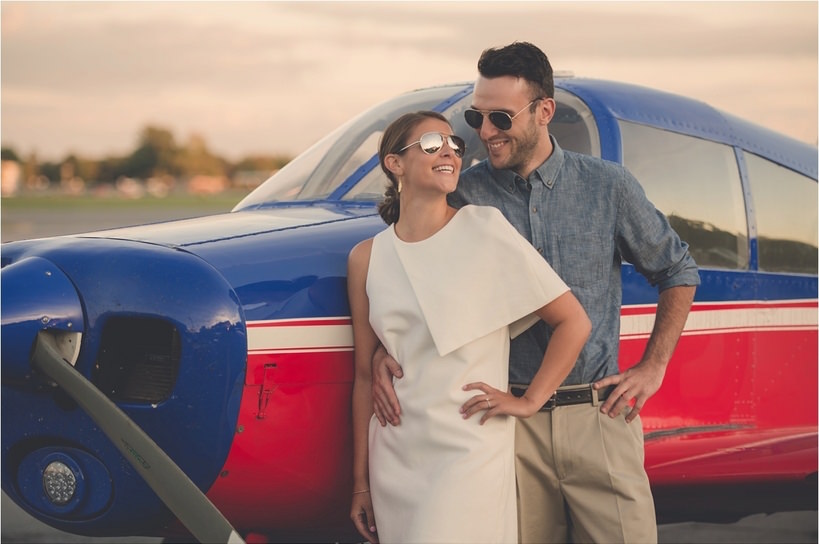 Makayla Jade Photography captured Ashley and Cory at the Albany International Airport and in a nearby field where they married Cory's passion for airplanes with Ashley's adoration for romantic art. Cory and Ashley glow amidst a fall backdrop of a sunny field at golden hour, and their love soars to new heights next to a private airplane. "Since Cory works as an air traffic controller, and I love to travel, it seemed like a perfect idea," Ashley says.
THE LOVE STORY
Ashley and Cory's story begins in seventh grade where they were introduced by a mutual friend, but it wasn't until after college that their relationship began to bloom. They reconnected at a wedding where they were both members of the wedding party, and they owe the rest to the popular app Draw Something. "Cory challenged me to a game of Draw Something, and after literally 500 rounds, instead of drawing a picture, he asked me out to lunch," Ashley says. Her immediate response was to tease Cory about asking her out through the app. "He made an excuse that he was drunk," she says. "And I replied with, 'what time?'"
Sparks flew, and it wasn't long before they knew they had something special. "I've never connected with someone quite like how I connect with Ashley," Cory says. "So I knew it from the instant she said yes to my outrageous lunch request."
THE PROPOSAL
It was -20 degrees on the day Cory and Ashley got engaged. With a little help from the bride's sister, Cory planned a photo shoot where he wrote those four special words on a couple of signs. The plan was for Ashley to see Cory's question through the pictures, but the cold weather left Ashley feeling antsy. "She turned around and ended up seeing them," Cory says. "So, I popped the question."
Ashley admits many thoughts flooded her mind, one of which was, "I've never been so happy." Cory remembers the nerves he felt on that frigid day, but what sticks out the most was the fear of losing his future bride's ring.
THE RING
"I saw it, and I knew she'd love it" Cory says of the ring he picked for Ashley. It's a cushion cut center pave diamond that Ashley says never stops sparkling.
THE WEDDING Date: 

August 20, 2016

By Danielle Renton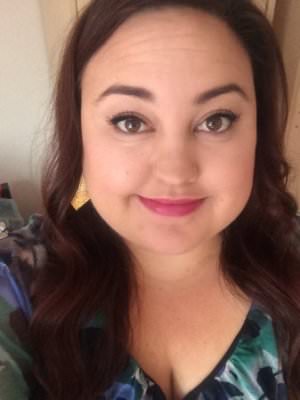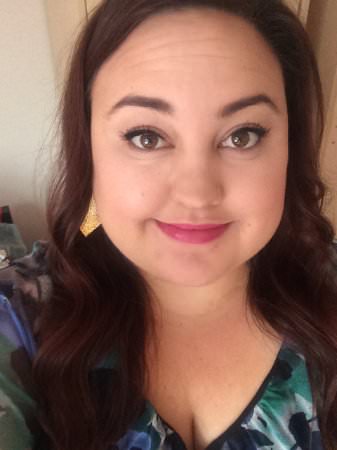 Danielle is a University of Missouri graduate who recently moved to New York, fulfilling a lifelong dream of hers. New York is her first love; writing and editing are her second. When she's not plugged in, Danielle spends her free time exploring the city and finding inspiration in its energy. Aside from her passion for love, she's a grammar nerd, coffee lover and music enthusiast!