Weddings are all about turning dreams into reality, and whether or not you've been dreaming about the details of your wedding day since you were young, creating a day that celebrates you and your love requires a little bit of imagination. Wedding inspiration can strike in a myriad of ways, and for Radhika of RAD Occasions, the inspiration for today's styled shoot came to her in a dream. 
She couldn't quite shake the vision of a striking red dress, succulents tucked into a braided hairstyle and a concrete-inspired cake dusted with flecks of gold. So she teamed up with creative local vendors in British Columbia and brought this industrial, concrete-inspired wedding inspiration accented with succulents and geometric details to life. Captured by Hattie Root Photography, we especially love the creative uses of cinderblocks throughout the design — from stacks that served as a table stand to the decorative cluster of blocks topped with florals.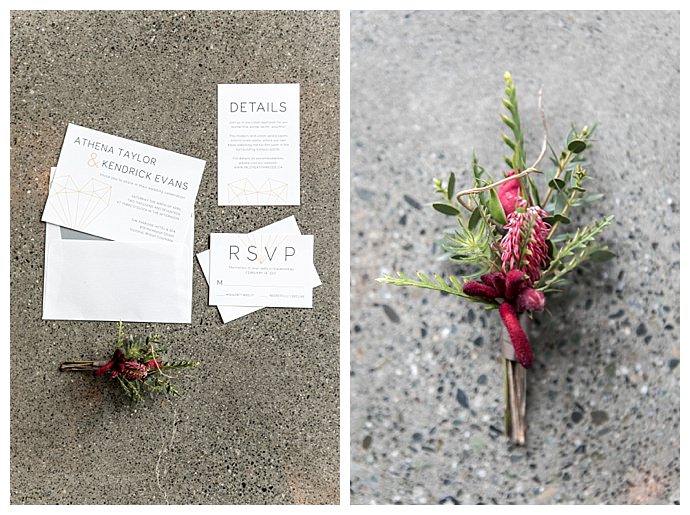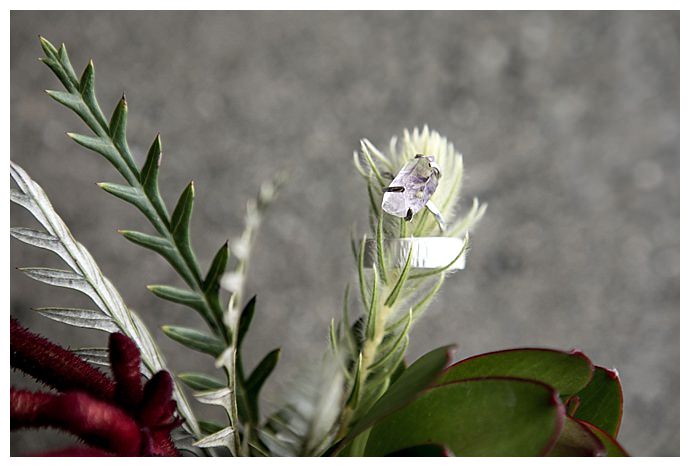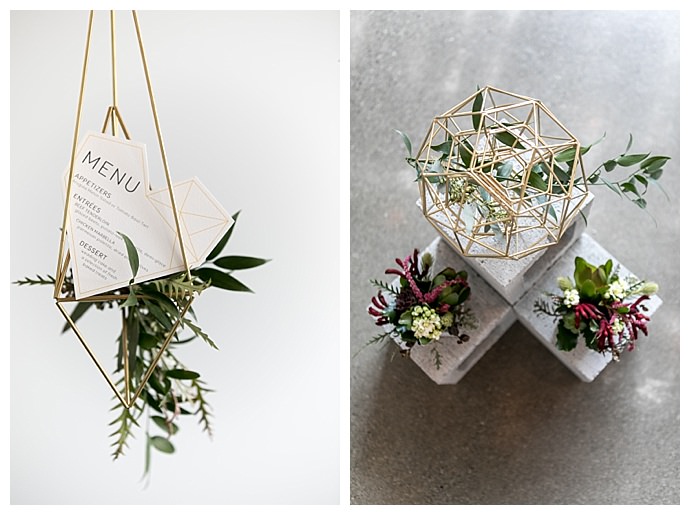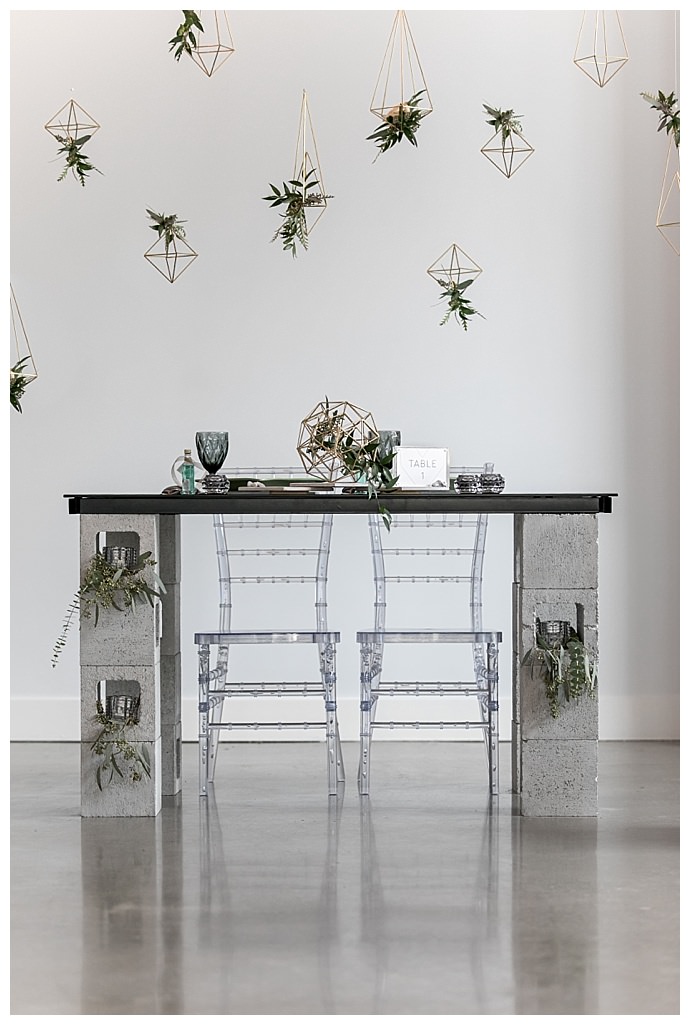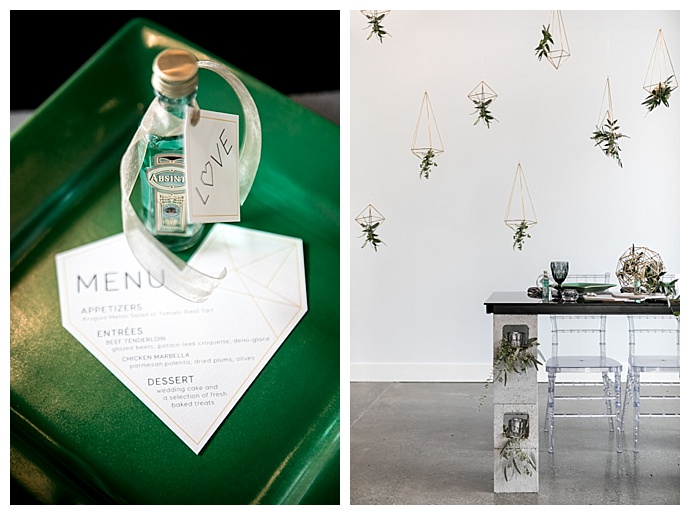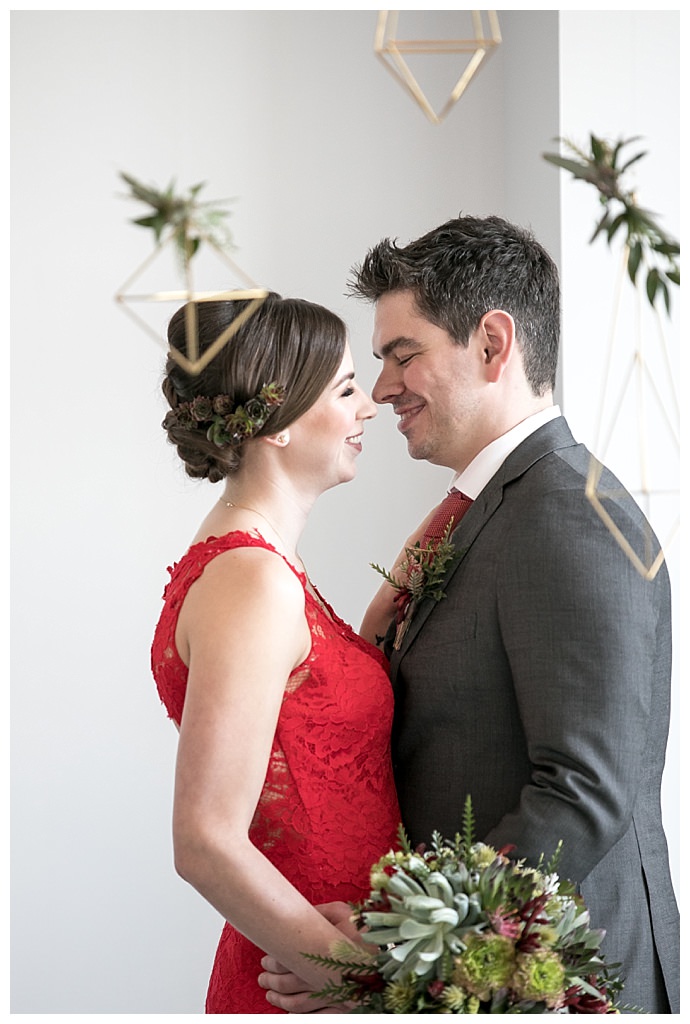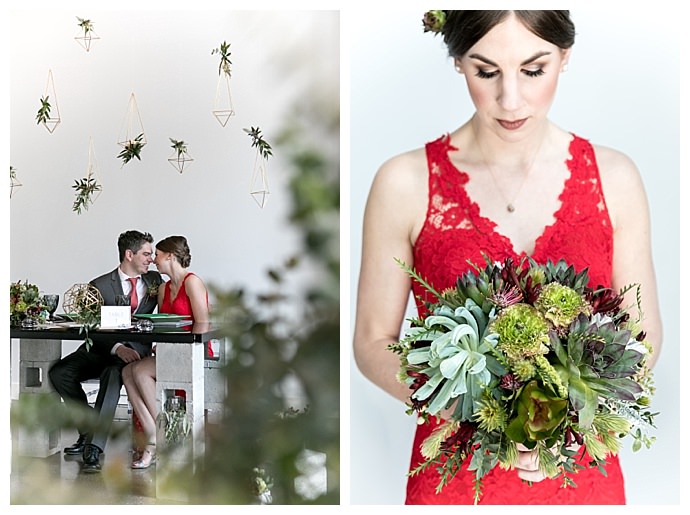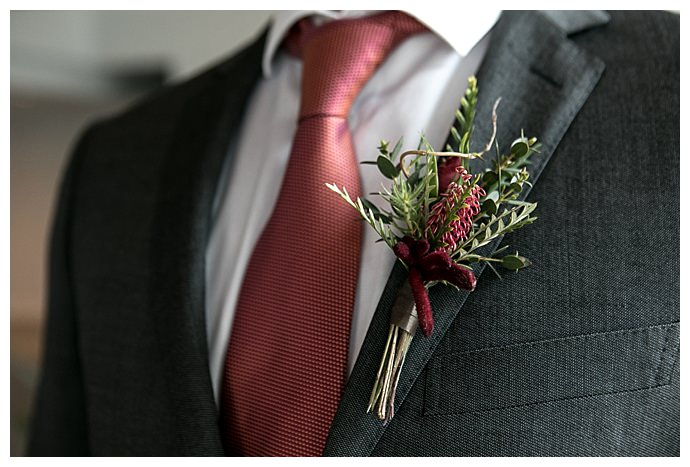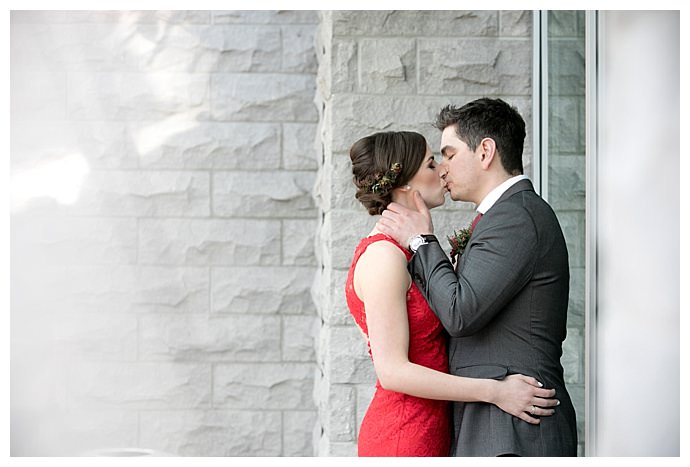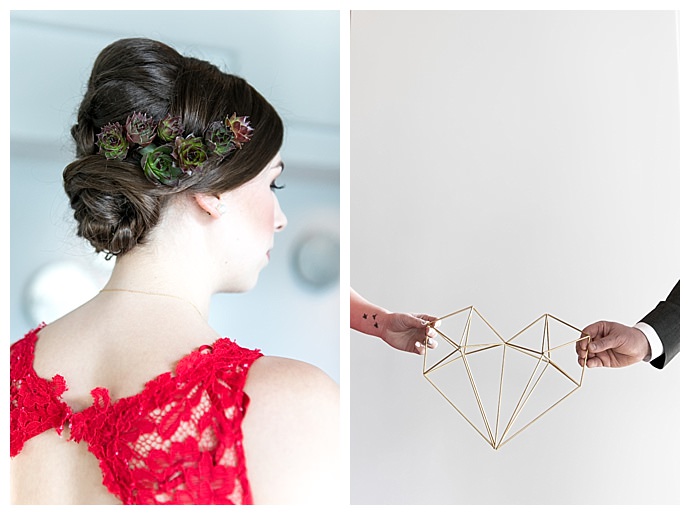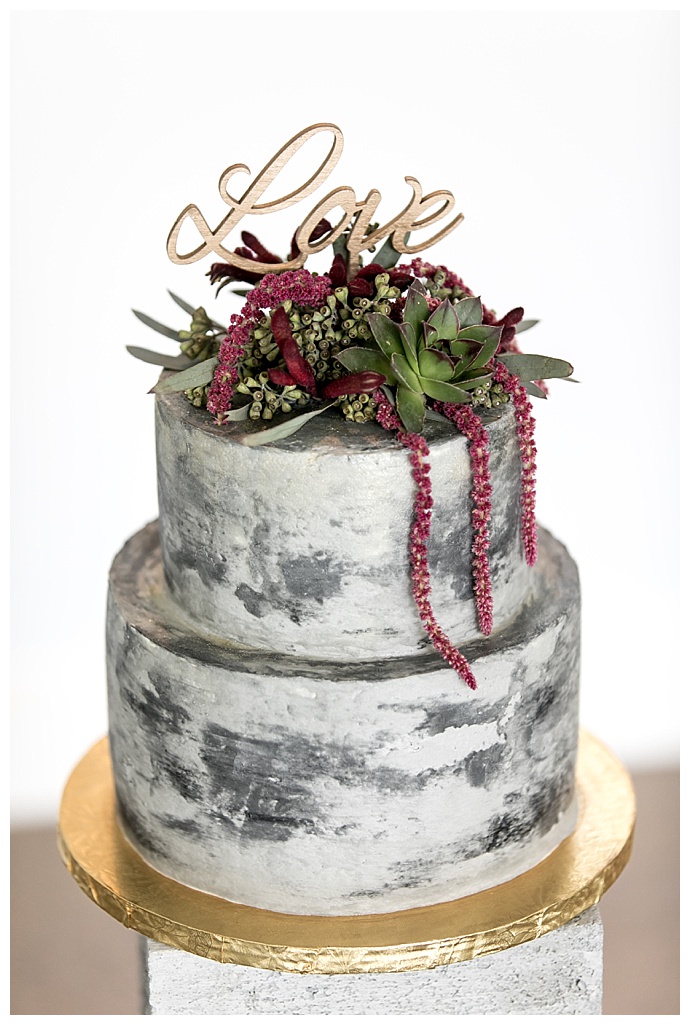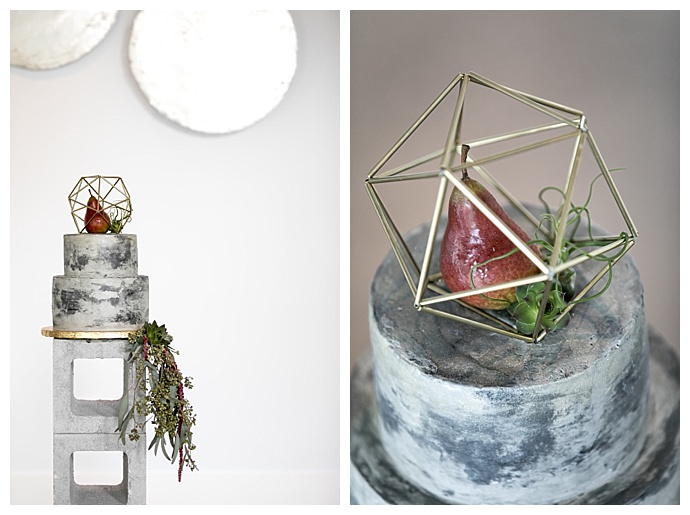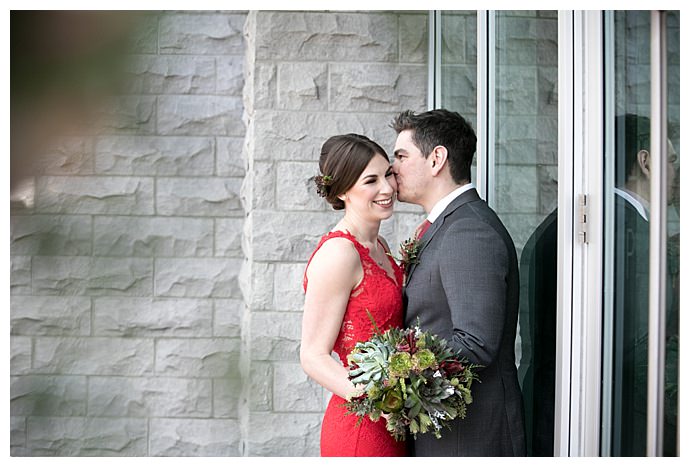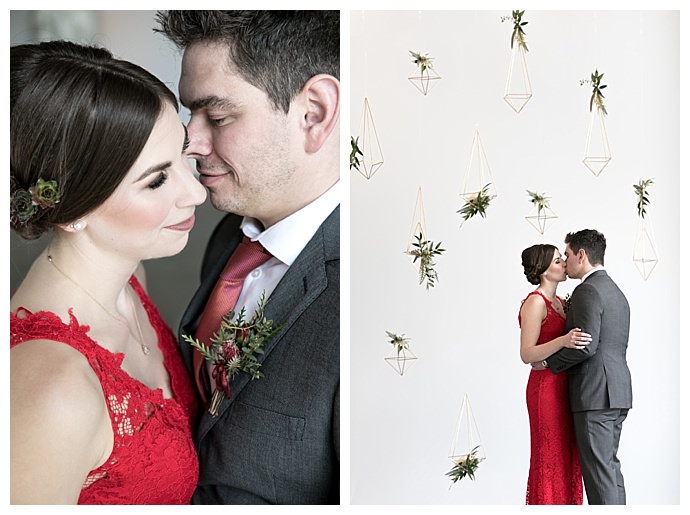 *Editor's Note: This post contains affiliate links. Each time you purchase an item via our affiliate links, Love Inc. is receiving a small percentage of the sale, thus you are helping our small, equality-minded business grow and allowing us to provide more content for YOU! Isn't that just fantastic?