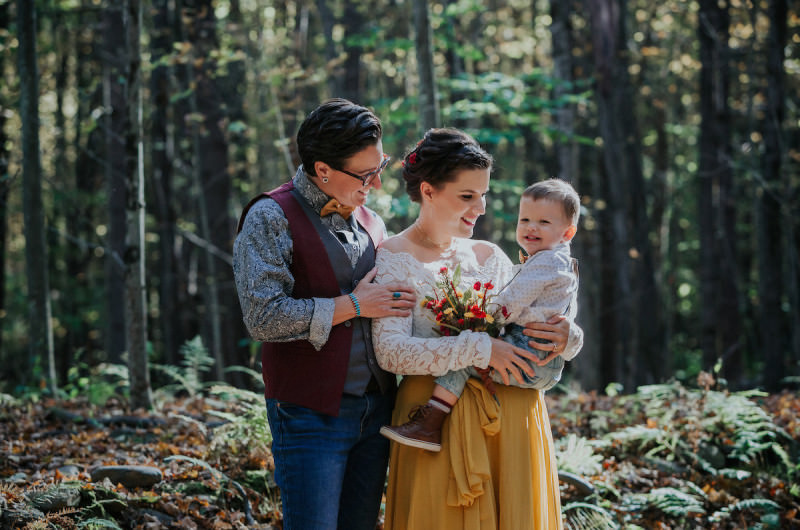 Brittney and Shana's Fashionable Fall Family Session
In the 11 years that Brittney and Shana have been together, they've never had professional photos taken. But for two photographers who run their own photography business, Love and Perry Photography, the birth of their son, Wilder, changed that. A layer of fallen leaves covered the ground at Madame Sherri Forest in New Hampshire where Sandra Costello Photography, who also captured Wilder's birth, took the first professional pictures of the tight-knit family of three. We love everything about this joy-filled family session, including their impeccable family style and the grin on Wilder's face as he's nestled in his mothers' arms.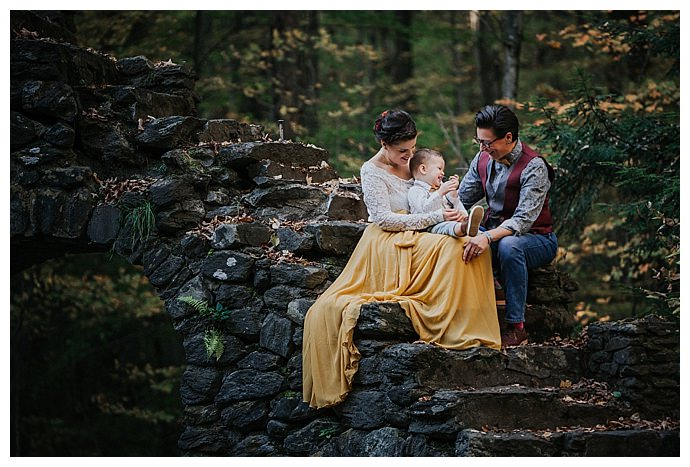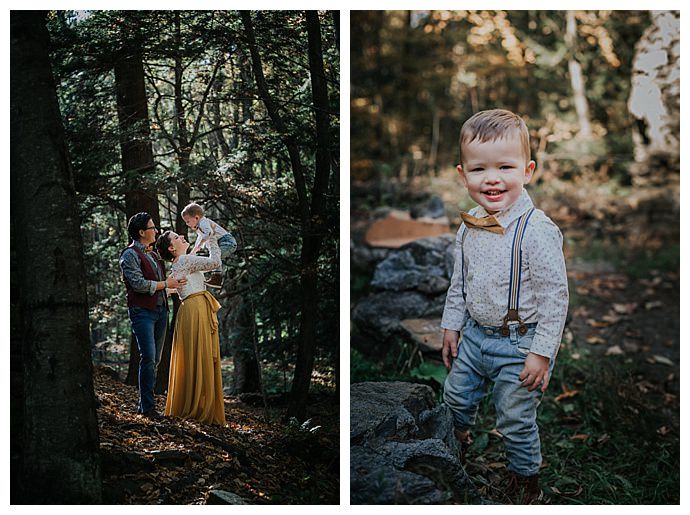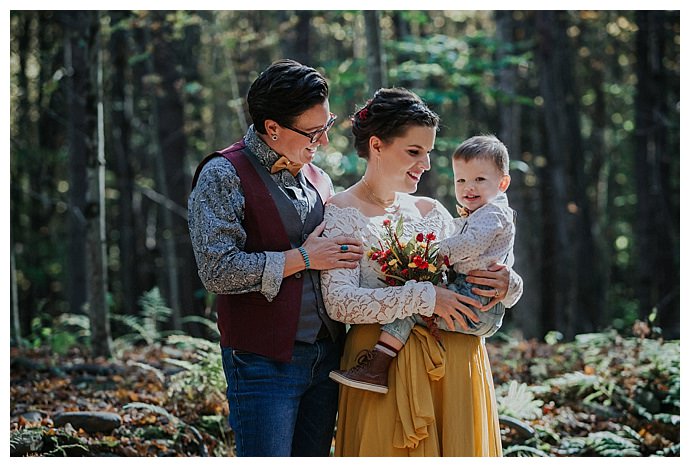 The Family Story
After more than 10 years together, Brittney and Shana were ready to become a family of three. But with demanding schedules, especially during the busy wedding season, it would require a bit of planning on their part. "There was a lot of time, research and planning put into bringing Wilder into this world — we had to make sure Brittney wasn't going to be giving birth during our wedding season," the proud parents say. "We researched donors online and found an amazing donor who has been nothing but awesome throughout the whole process." The first insemination proved to be a success, and it wasn't long before Brittney and Shana were preparing for the arrival of Wilder at home with their midwives.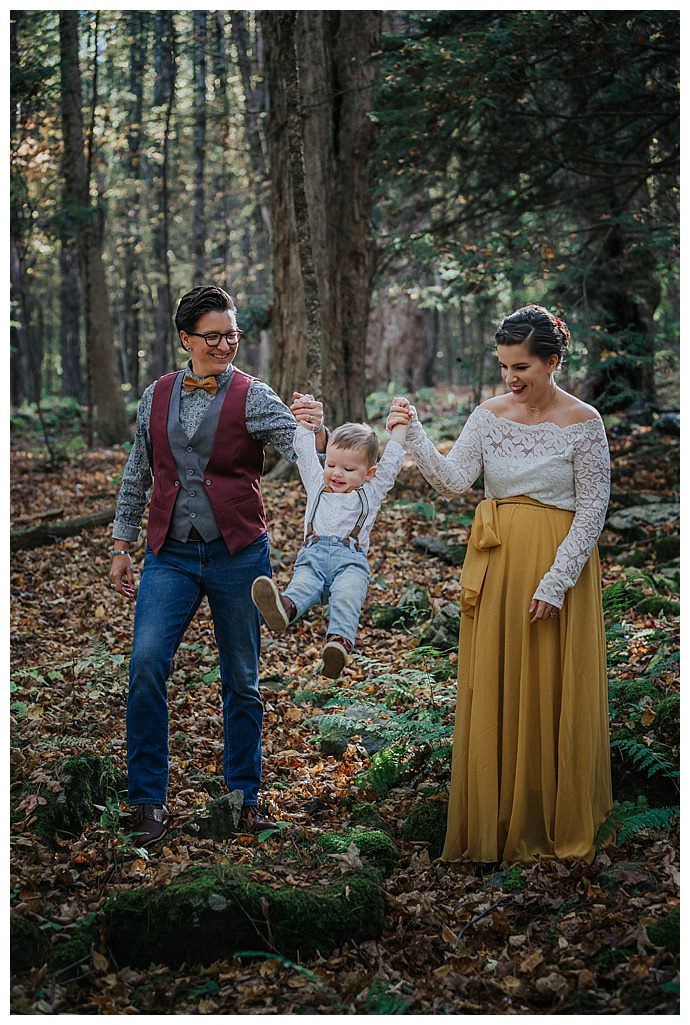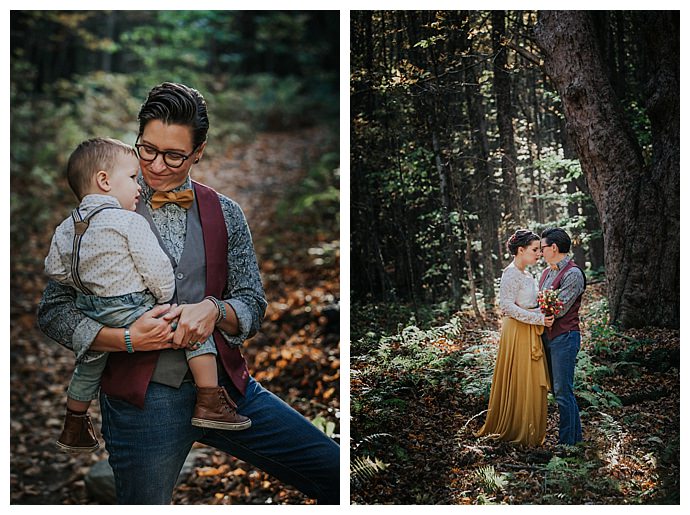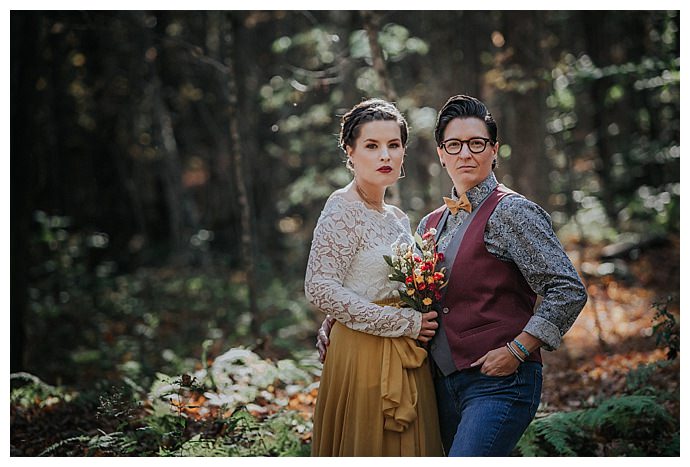 The Joyful Changes
Ever since Wilder came into their lives, Brittney and Shana say their lives have drastically changed. "It's changed for the better," they say. "There are more smiles and laughter. There are also times of frustration and tears, but in the end, it's all worth it." The biggest adjustment they've had to make since becoming a family of three is figuring out how best to maneuver the hours in the day. "You never realize how your life just revolves around this little human and his care until you are in it and that's all you are talking about," Brittney and Shana say. "We own our own photography business and work from home and shoot mainly on the weekends. Making sure we found reliable and great care for him was a must, and we did find some amazing people to care for him during the week and on the weekends."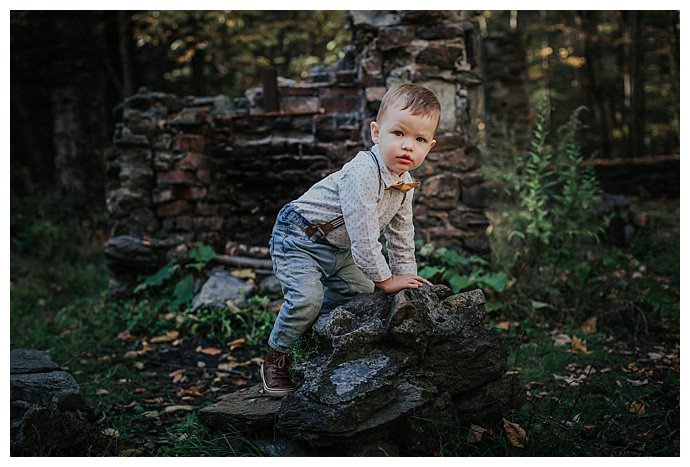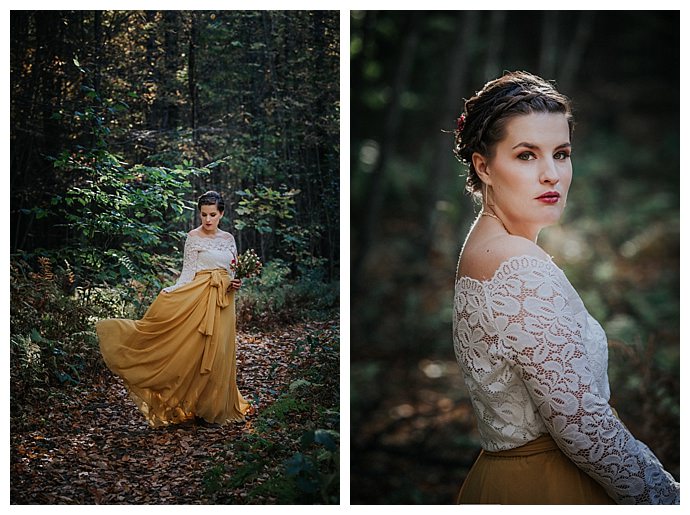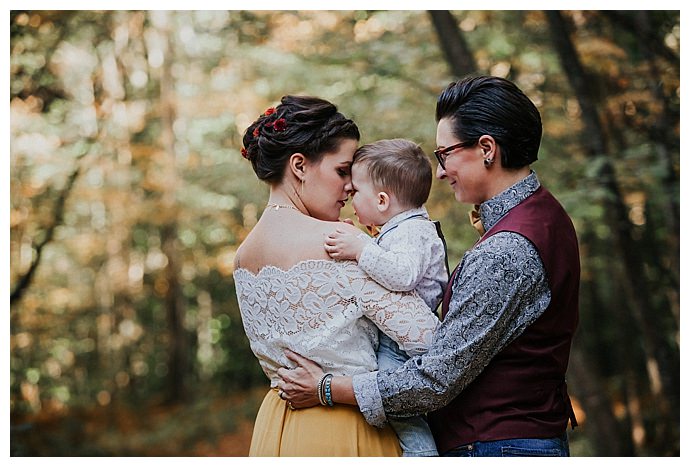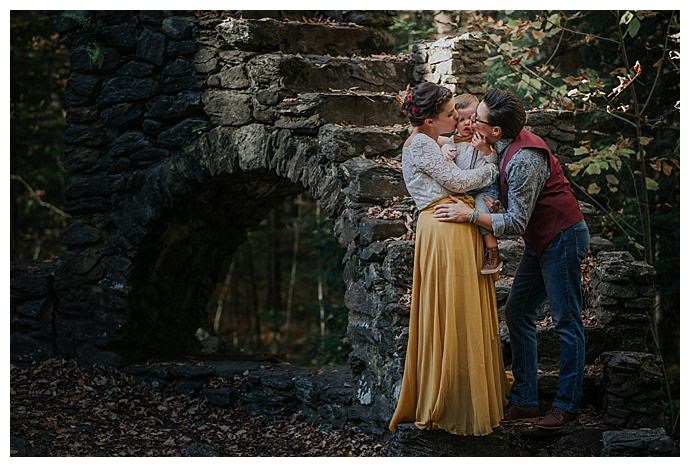 All About Wilder
Wilder is 1 and a half years old and is filled with spunk. "We often say to each other that we named Wilder very appropriately," Brittney and Shana say. "He is truly a wild child — no fear, heads directly into a task with everything he has." Aside from watching his favorite movie, "Moana," Wilder loves being independent and playing outside, and he can't resist a catchy tune. "You can find him dancing all over our house when there is music on," they say. "So there are often crazy dance parties going on at all hours!"