The morning-of can understandably be very stressful for soonlyweds, which is why it's so important to surround yourself with wedding pros who can put you at ease — starting with your beauty/grooming team.
While it's standard for your hairstylist to be on-site, we're now seeing more and more dapper soonlyweds opt for having their barber swing by for a fresh cut.
The cultural history of the barbershop runs deep within the Black and queer communities. Bringing that community atmosphere was important to Twain Taylor, who owns Luxury Mobile Barbershop. He was very conscious of that feeling when he set up his mobile studio.
"The barbershop has an identity [particularly for Black men]" says Taylor. "Its identity is one that all men of color assimilate to. Men know what that they can do and say in that space. There is nothing too heavy that cannot be discussed in the barbershop."
Taylor's mobile unit is a Mercedes van with a barber chair, wifi, full bar and other items to make soonlyweds feel comfortable on their wedding day.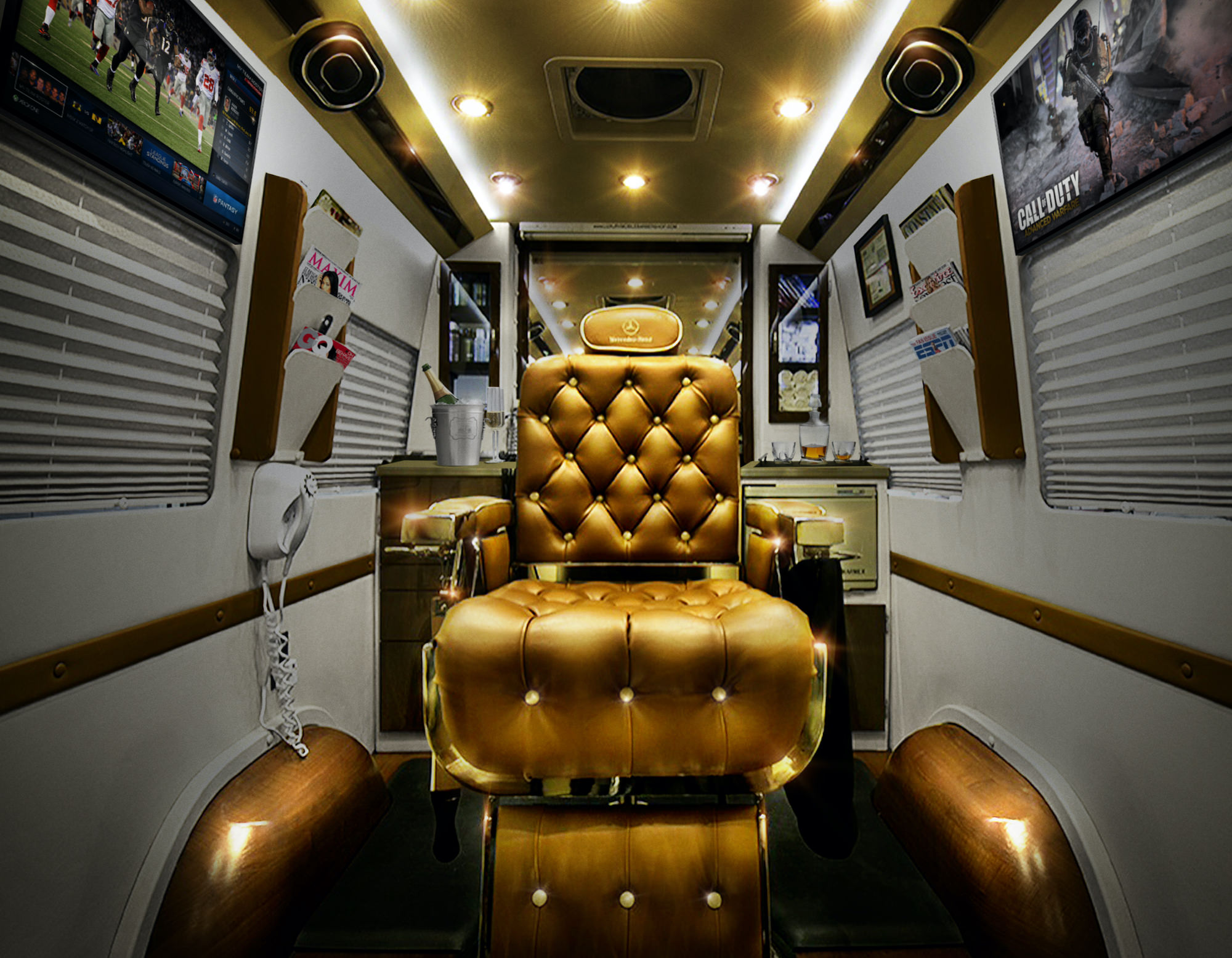 Taylor, who works out of Los Angeles, Las Vegas and Scottsdale, AZ, believes setting the tone with his luxury van is vital on the wedding day. He knows the vibe comes from his business and says he wants his customers to "escape (and) do what is familiar for that moment. I love to talk, I love to give advice, I will cry with them or just rock with them. I really enjoy doing the weddings."
Taylor has owned shops where he's had a staff of barbers. On this adventure, he chooses to do his barbering work alone. He feels that this is his dream and says, "no one can see your vision like you can."
Barber services have always included more than a haircut, and Luxury Mobile Barbershop isn't an exception. In addition to cutting hair, razor shaves are also available. On average, he said it takes him about 30 minutes for each service. His 26 years of experience helps him work efficiently. Taylor doesn't require his clients to bring anything special to their appointments since his van is self-sufficient. His only request is that they arrive sober and open to enjoying the experience.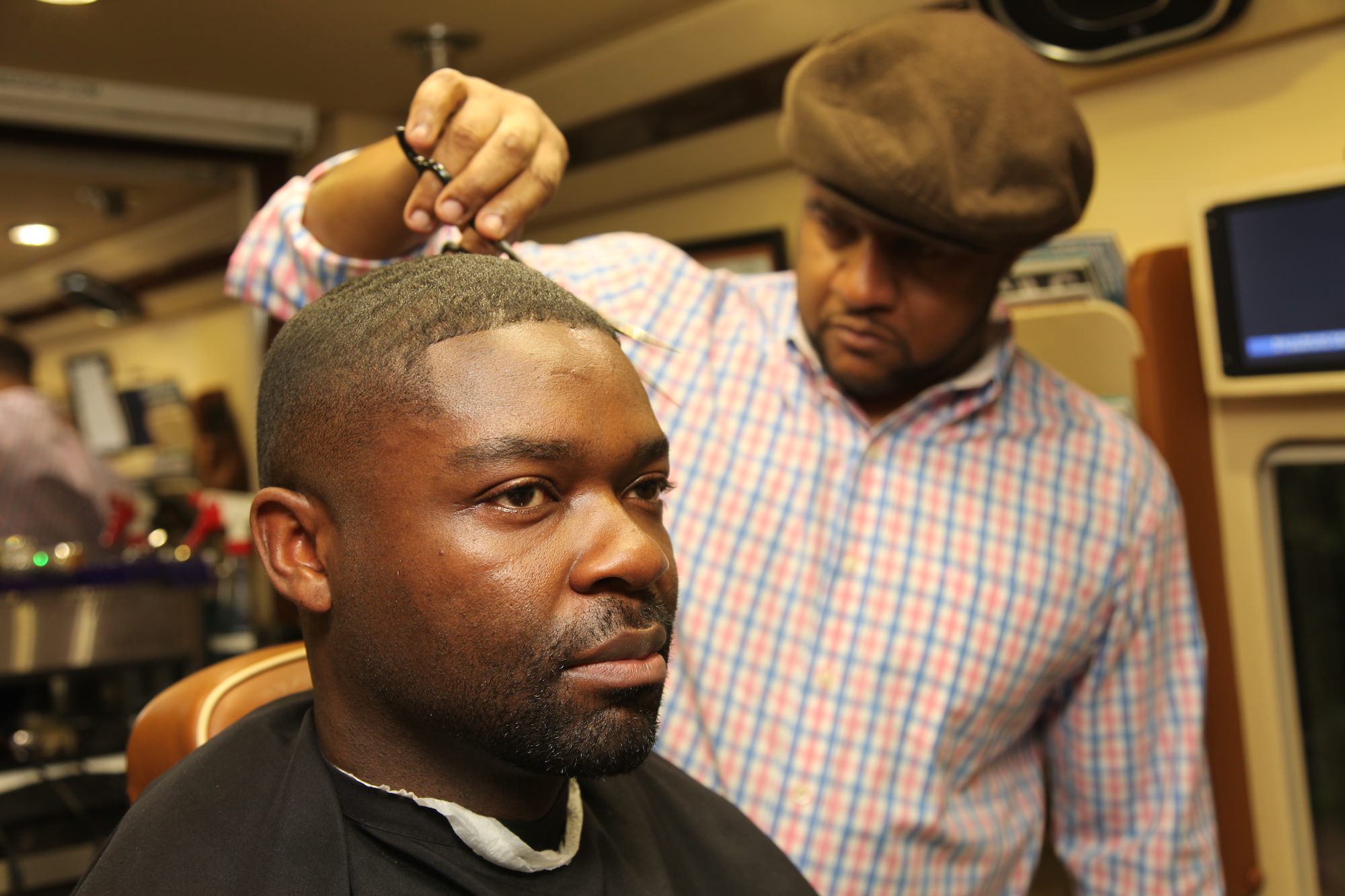 One of the most requested services from Luxury Mobile Barbershop for weddings is the 'Leonardo DaVinci'. That includes a straight shave and haircut, followed by a hot towel with white peppermint eucalyptus.
Khane Kutzwell, the owner of CRKutz, works on all genders and specializes in pixie cuts, trims and detailed styling on short hair. Having traveled around the U.S. and Canada for events, Kutzwell knows that having your stylist on-site helps with the soonlyweds' (and wedding party's) stress levels.
"Having the salon go directly to the wedding site creates an atmosphere of luxury," said Kutzwell. "No one has to worry about getting (out of) the barbershop or salon on time. Everyone is together, laughing, having fun, being groomed and relaxed."
CRKutz has a team and can work on multiple heads at once. Kutzwell said that the allocated amount of time depends on how many people need service. If there are ten people in the wedding party getting cuts, she said, they can bring three barbers and would suggest allocating about 3 hours total. Their most requested barber service for weddings are fauxhawks.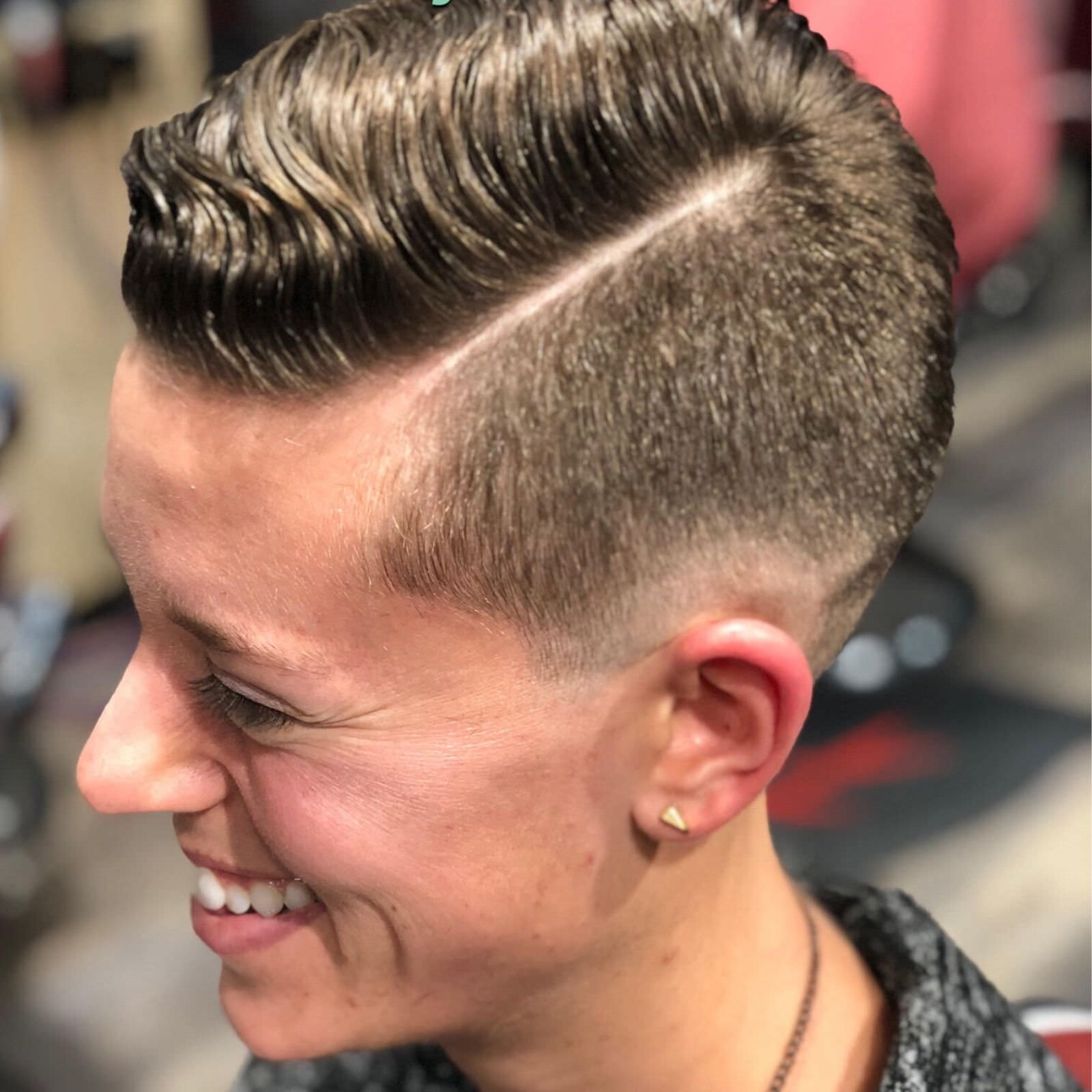 Kutzwell said "the feel and comradery of a barbershop is great, but so is allowing the natural flow of the event and energy of the environment and people involved help create the feel. Some wedding parties may just want us to cut while they fully interact with each other and some may invite our conversation."
One suggestion that Kutzwell has for her clients to bring on-site is any favorite hair products they might like to use. She said this also helps when they need to touch-up their hair later in the day.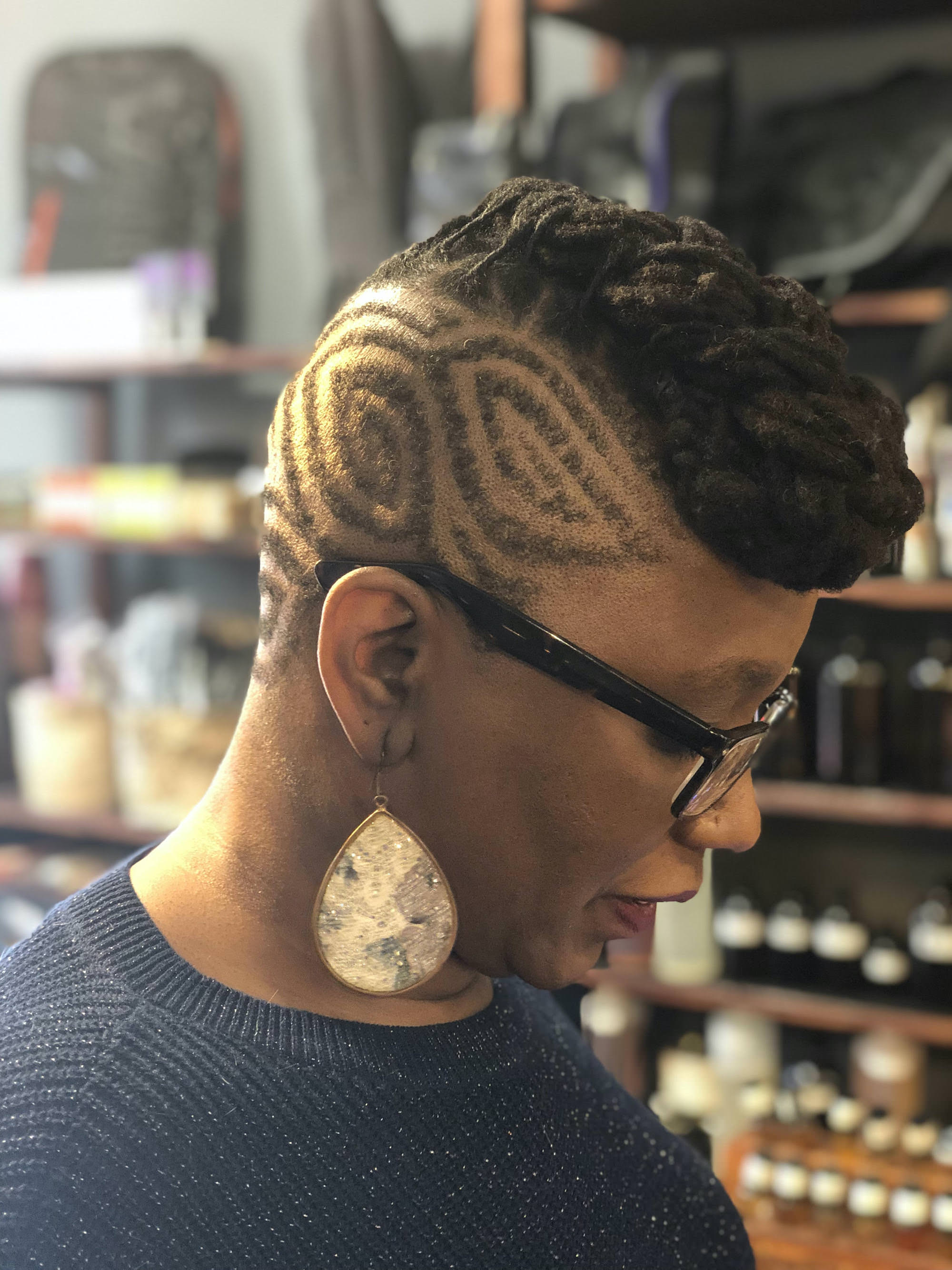 Both Taylor and Kutzwell agree that having on-site barber services on the wedding day helps bring a luxurious feel to the wedding party.
Providing luxury services is the reason why Taylor decided to make his services completely mobile. When he had a brick-and-mortar shop, some customers would ask him to provide barber service at their home. He'd find that they had terrible lighting, or he was cutting their hair in a bathroom.
"That was not how I wanted them to experience having their hair cut by me," Taylor said. "Clients deserve a top shelf experience! The best or nothing."
On-site barber services also allow couples to be themselves and not worry about experiencing discrimination due to race or sexual orientation. CRKutz, as stated on their website, is a barbershop geared towards the LGBTQ+ community, but not exclusive to it, so everyone is welcome. And Taylor says, "My mobile barbershop is safe, it is inclusive. We work with everyone!"
Leaving couples feeling pampered and full of confidence on their wedding day is the main goal of Luxury Barber Shop and CRKutz. And why on-site barber services are so important.
"I have renewed someone; I have revived someone. We find much of our self-esteem in our appearance. That confidence gives us just what we need to move forward," said Taylor.
"It's an honor to be a part of someone's big day," said Kutzwell. "(I enjoy being) one of the people responsible for creating a great memory of the start of a new chapter in their life."
Written by Marcea Cazel / Header image by McNeile Photography from Elegant Tampa Wedding