The love song is getting a modern makeover, and in our opinion, it's about time! Music and weddings go hand-in-hand, as love is often a driving force of inspiration for songwriters, and there are several moments throughout a wedding day that require thoughtful song selection, a task many don't take lightly. There's the processional, the recessional, the reception entrance, the parent dances and, of course, the first dance. And when straight couples have an endless library of music to choose from for those special moments, for LGBTQ couples seeking a song that represents their love story, the selection can be slim.
But that's all beginning to change. From the wedding capital of the world, MGM Resorts International has just released a collection of inclusive wedding-worthy songs for LGBTQ soonlyweds on an EP titled "Universal Love." The collection includes six iconic love songs covered by artists such as Bob Dylan, Kesha, St. Vincent and Benjamin Gibbard, the frontman of Death Cab for Cutie.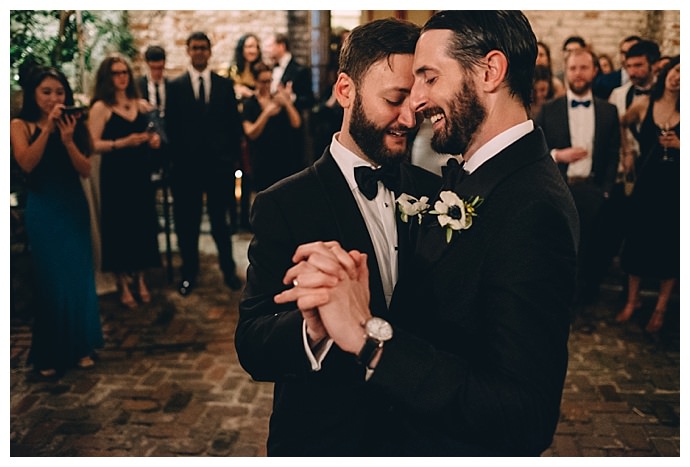 Flipped pronouns turn some of our favorite love songs, such as The Temptations' "My Girl" and The Beatles' "And I Love Her" into inclusive tracks that represent LGBTQ love. Kele Okereke's charming version of "My Guy" and Benjamin Gibbard's adaptation of "And I Love Him" maintain the familiarity of the classic while extending a version that gay couples can relate to. It continues with Kesha's edgy take on a lively Janis Joplin track, "I Need a Woman to Love" and Valerie June's cover of a jazzy Dinah Washington song, "Mad About the Girl."
The track list includes tunes that are perfect for a slow, romantic first dance, such as Bob Dylan's version of "She's Funny That Way" that he re-recorded as "He's Funny That Way." And it also consists of upbeat songs, such as St. Vincent's "And Then She Kissed Me," a song originally by The Crystals entitled "Then He Kissed Me," that are sure to get your guests on the dance floor.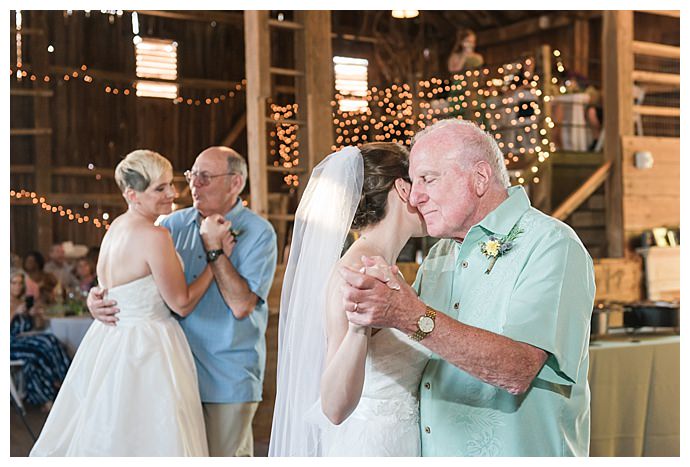 Music selection is such an important component of weddings, and for LGBTQ soonlyweds, it can often feel like yet another element that excludes their love story. We still have a long way to go in embracing inclusivity, but as more and more countries legalize same-sex marriage and we see things like a major record label releasing this collection of LGBTQ wedding songs, as Harry Styles would sing, it's a sign of the times.
"We believe projects like this will help all of us reach a point where seeing the world through the lens of people who happen to be different from us becomes natural and commonplace," Phyllis James, MGM Resorts' chief diversity and corporate social responsibility officer, said in a press release. "It is an immense honor for MGM Resorts to spearhead this inspirational project which celebrates LGBTQ dimensions of the universal emotion of love."
"Universal Love" can now be found on Spotify, Apple Music, iTunes and Pandora, so give the album a listen and let us know which song (or songs) you'd pick for your wedding day!
Photo 1 by True Photography via Natasha and Kate's Wedding; Photo 2 by Dark Roux Photography via Jared and Lake's Wedding; Photo 3 by Marlayna Photography via Lisa and Joey's Wedding
Written By: