When your love story feels like a fairy tale, the best way to celebrate is with a classic fairy-tale wedding! For Natasha and Kate's wedding, grand floral arrangements, Persian wedding traditions and the breathtaking landscape at Omni La Costa Resort and Spa created a regal ambiance that brought the vision for their special day to life. Captured by True Photography, the brides stunned from the instant they first saw each other in a very sentimental first look to the moment they took to the dance floor to share their first dance as wife and wife underneath a shower of confetti.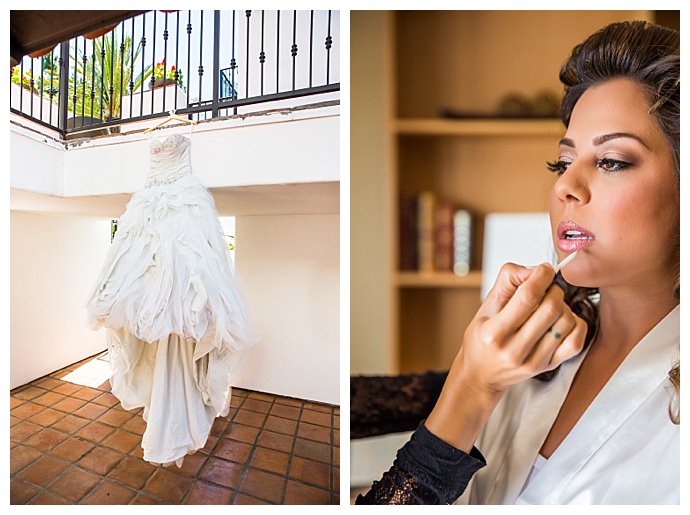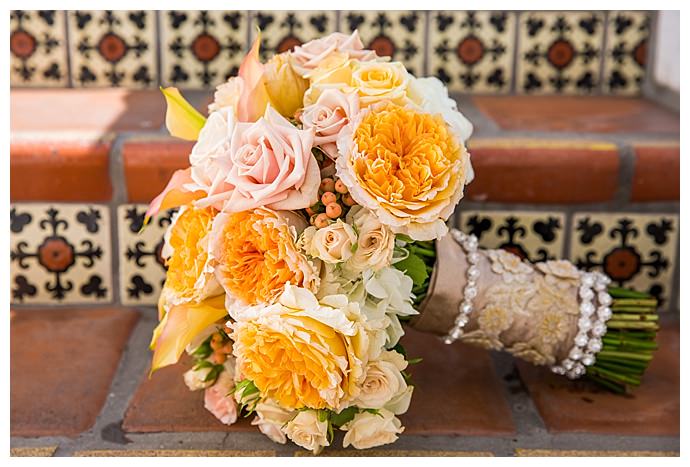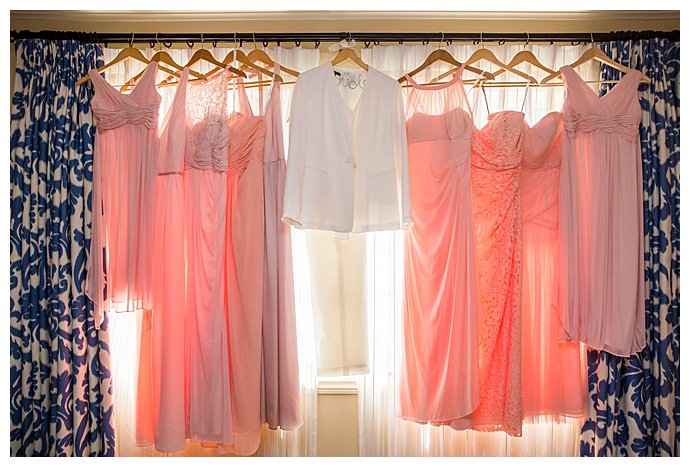 The Love Story
Although Kate and Natasha shared the same group of friends, their paths had never crossed. But when one of their friends was moving away, Kate hosted a going-away party at her home in Pacific Beach, and Natasha attended with some of her friends to say goodbye. Finally, they had the chance to meet, and they hit it off immediately. Seven years later, Kate's birthday was approaching, and Natasha had planned a perfect evening for them to celebrate with their closest friends at Kate's favorite restaurant. But Kate had other plans in mind. In order to surprise Natasha, Kate knew she had to catch her completely off guard, so as Natasha sent out invitations and made reservations, Kate was one step behind her, secretly canceling all her plans and making new ones for an epic surprise on the beach.
On the night of Kate's birthday, Kate convinced Natasha to attend a work happy hour in Mission Beach before the birthday dinner. Kate lured Natasha onto the beach, reminding her of all the walks they used to take on the beach when they first met and were getting to know each other. As they walked closer to a sign Kate had left in the sand, Kate got down on one knee and asked Natasha to marry her. Natasha said, "of course!" and was expecting to spend the night celebrating at the party she had planned for Kate with their friends. But moments later, their friends and family poured out of the beach house where they had witnessed the entire proposal, and they celebrated all night long.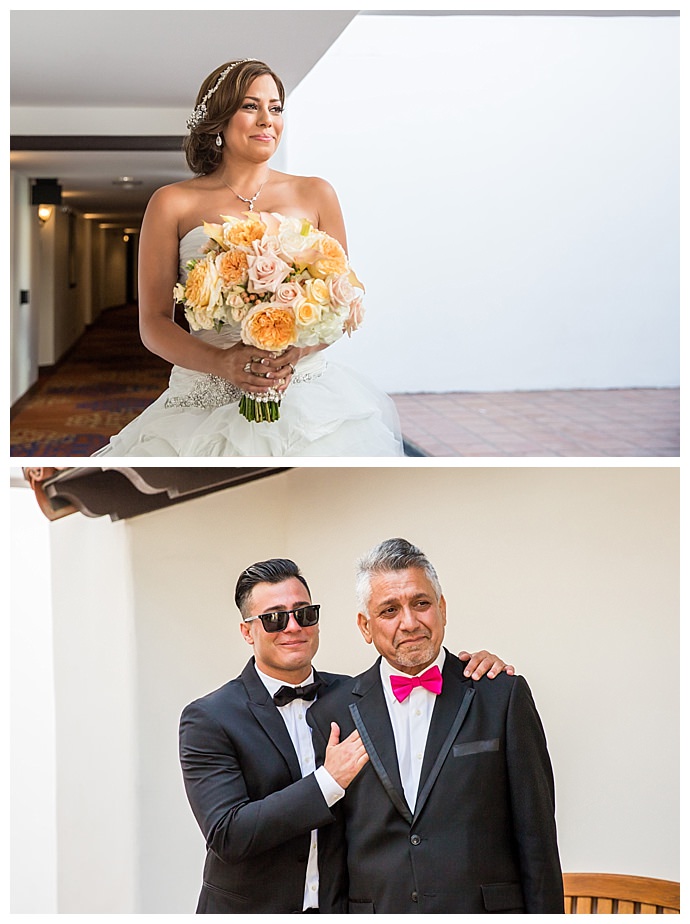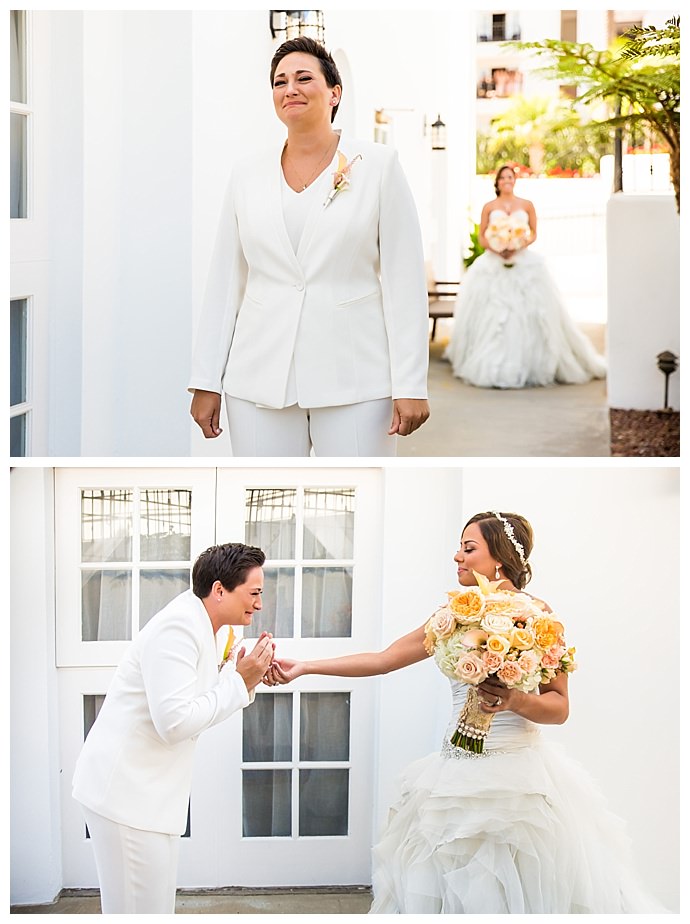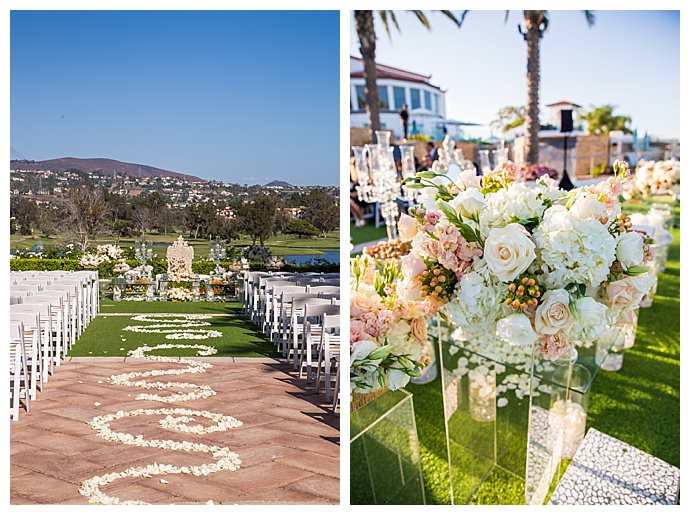 The Ceremony
After an emotional first look that True Photography captured perfectly, Kate and Natasha had a traditional Persian ceremony in the sunny California sun. White rose petals arranged in a decorative design led the way to the sofreh at the end of the aisle, a traditional Persian wedding spread that includes symbolic items that exemplify the brides' marriage and their new journey together. After Kate and Natasha exchanged vows, they recessed back down the aisle, briefly stopping for a celebratory kiss as their guests looked on with wide smiles on their faces.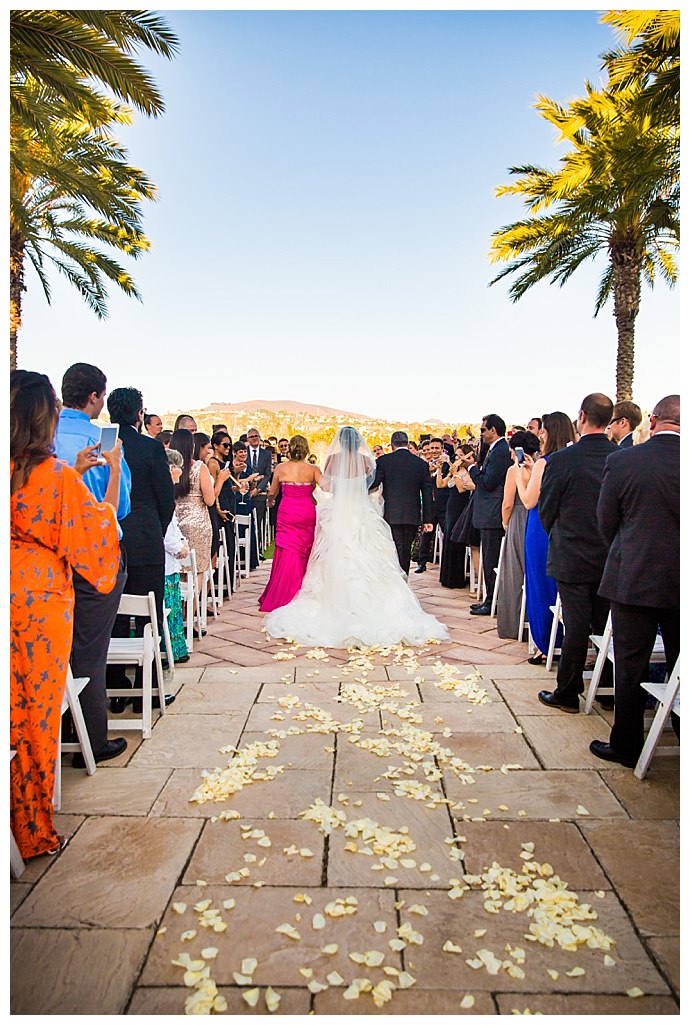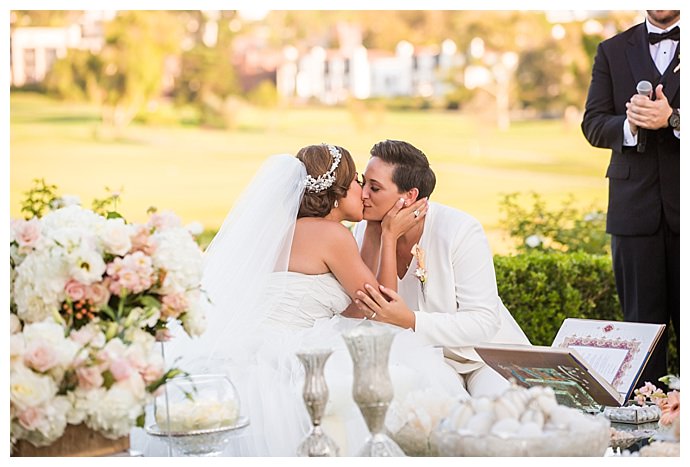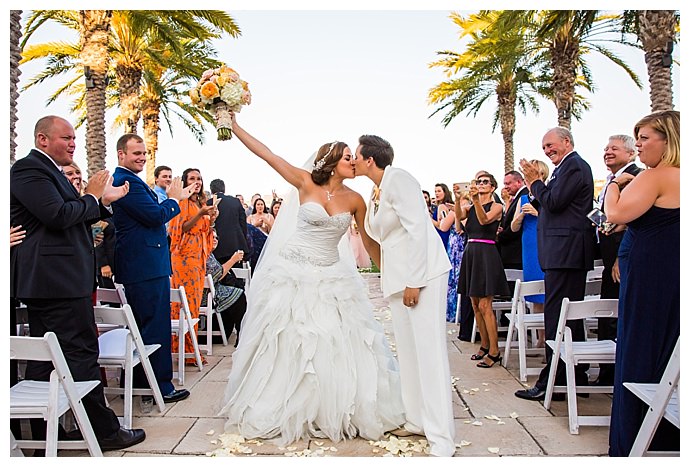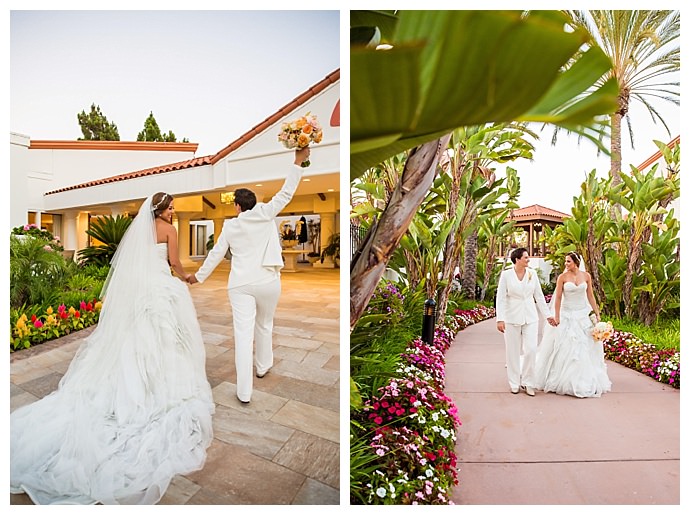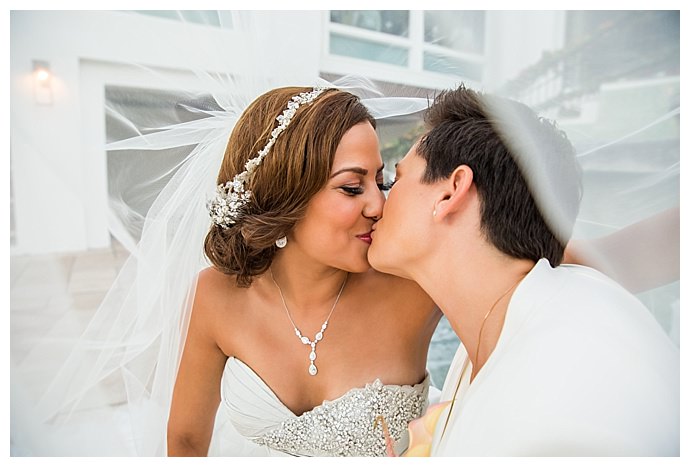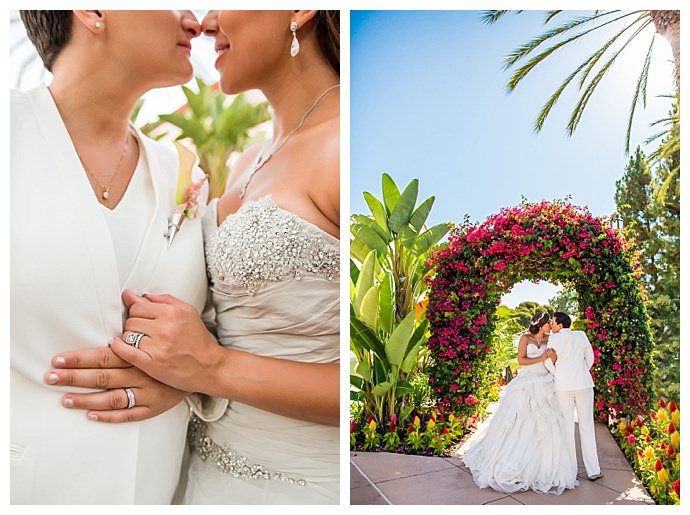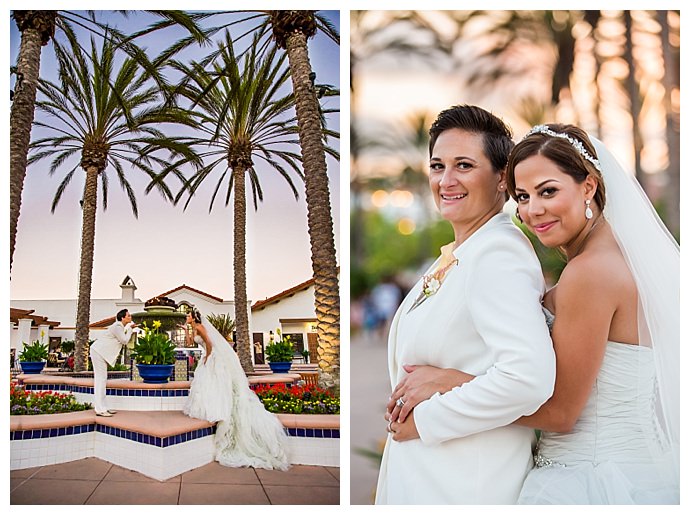 The Party
Kate and Natasha's vision for a chic fairy-tale wedding was brought to life in the flower-filled ballroom of Omni La Costa Resort and Spa in San Diego. Glimmering linens and opulent florals covered the long rows of tables that lined the dance floor. The brides cut into a chic five-tier wedding cake before sharing a confetti-filled first dance with their names scrawled on the floor in gold. "We wouldn't change a single detail from our wedding night," Kate and Natasha say. "We just wish we could go back and relive it over and over again."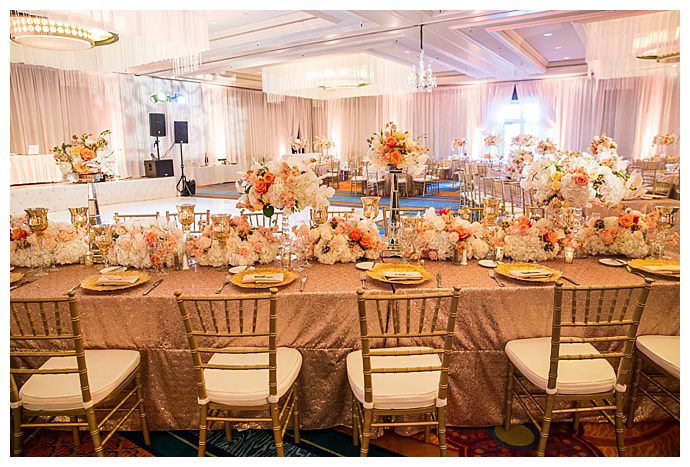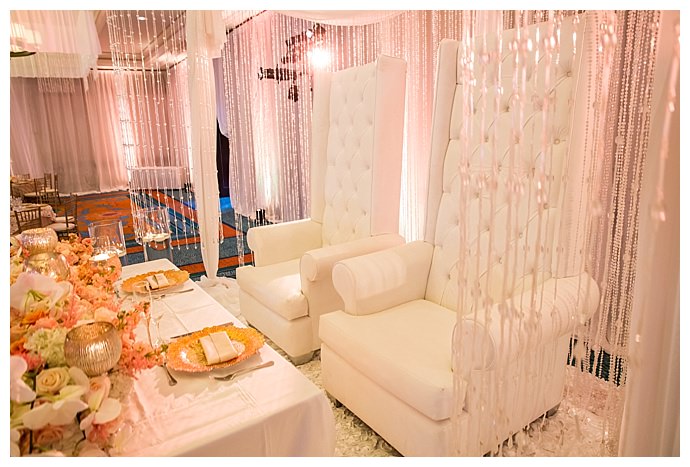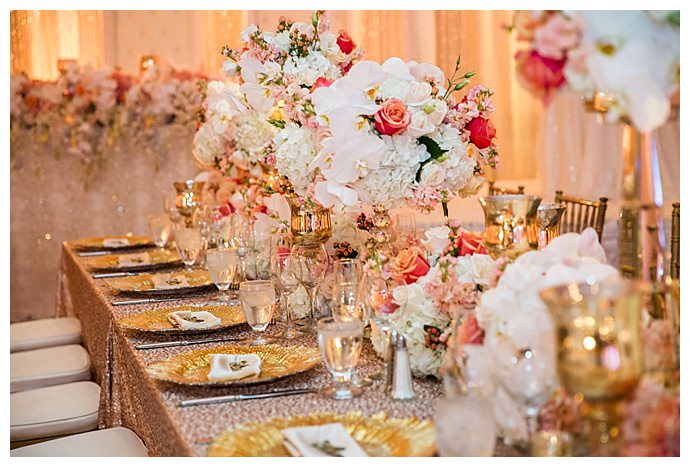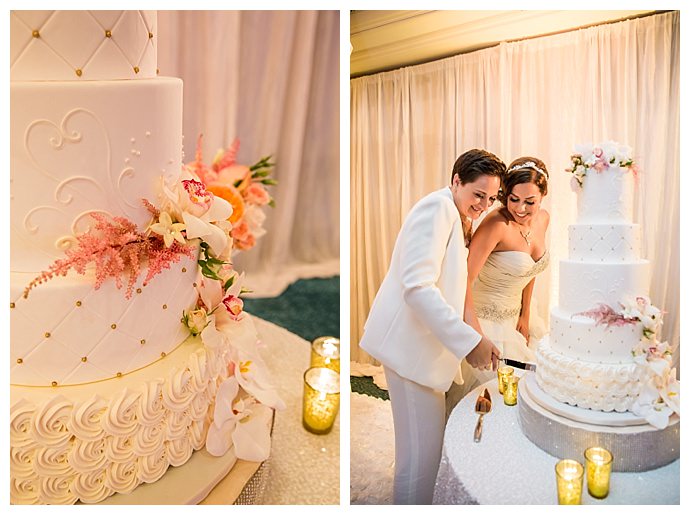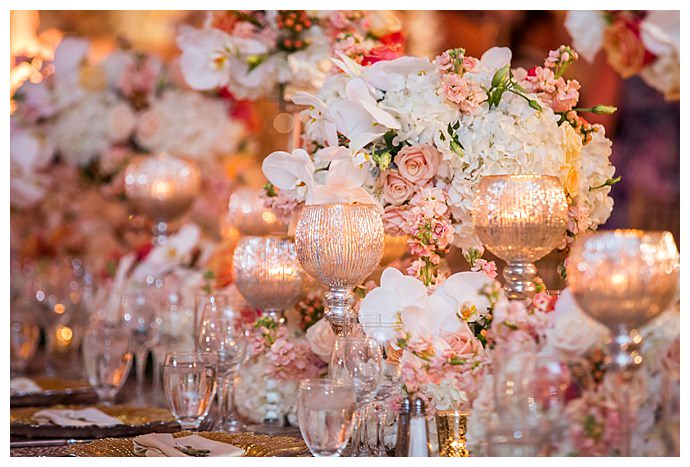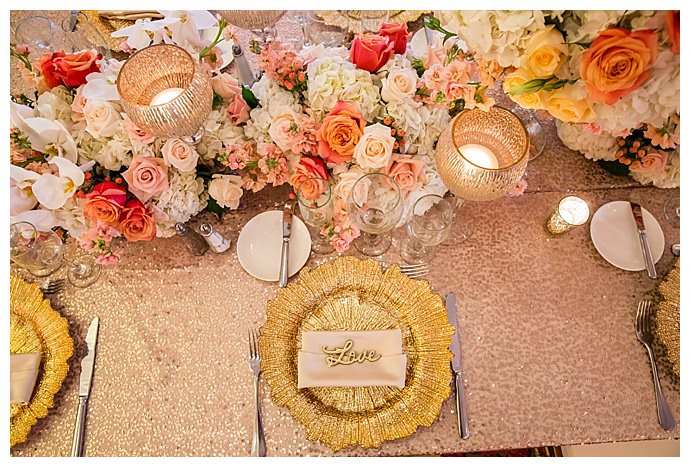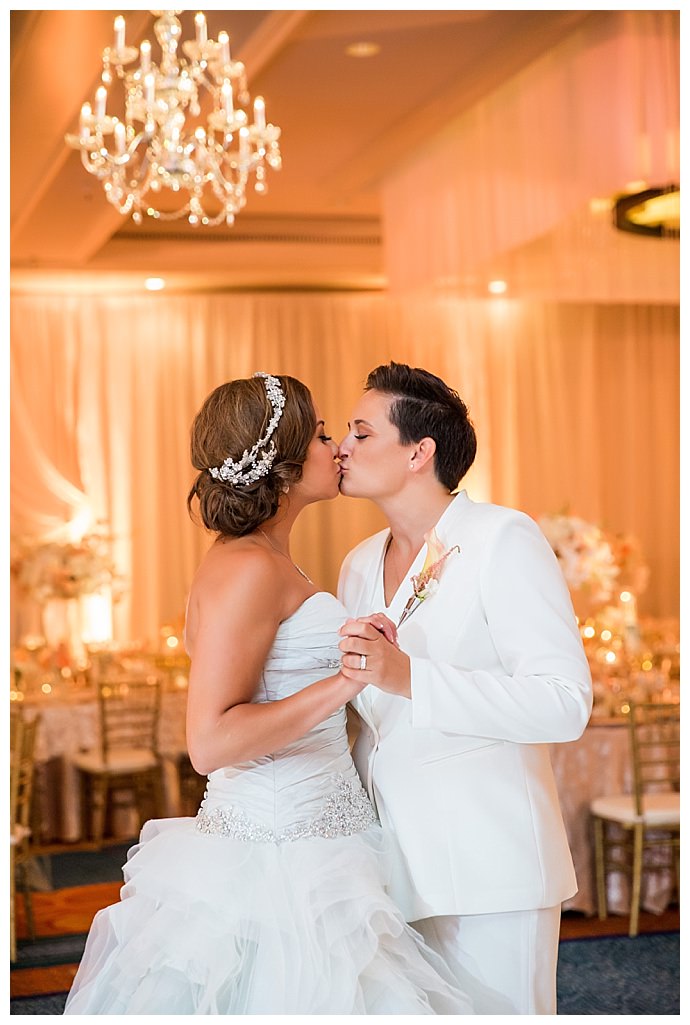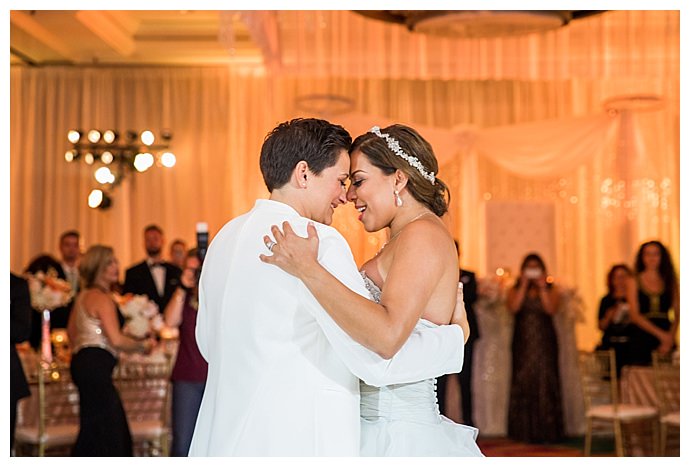 Memorable Moment
"All of it!" the brides say. "Everything from our first look to our ceremony to our reception entrance to the first dance, cake cutting and dancing the night away. It really was perfect in every way!"