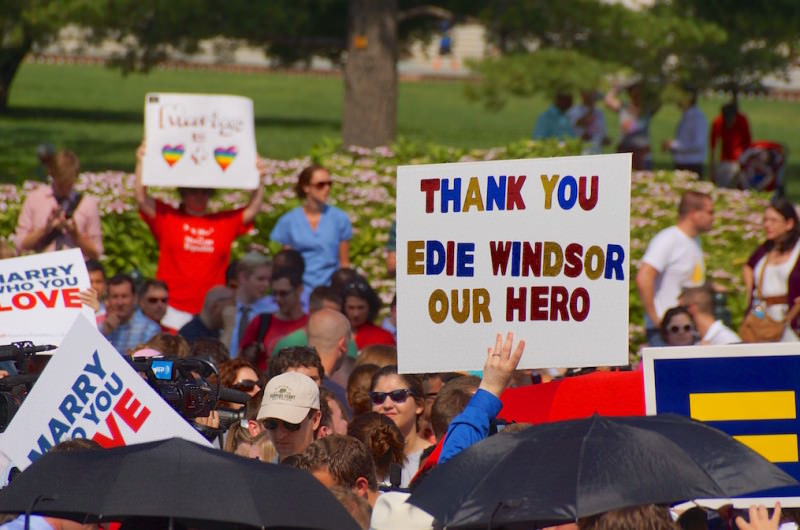 Remembering Edith Windsor, the LGBT Activist Who Fought for Marriage Equality
On June 26, 2013, exactly two years before the Supreme Court legalized same-sex marriage in the United States, Edith Windsor had just won a legal battle that became a pivotal step in the fight toward marriage equality. As the lead plaintiff in United States vs. Windsor, Edie's case pioneered the demise of the Defense of Marriage Act, ultimately leading to a victory giving all couples the right to marry.
But after a lifetime of activism, Edie's wife Judith Kasen-Windsor confirmed on Tuesday that Edie had died at the age of 88.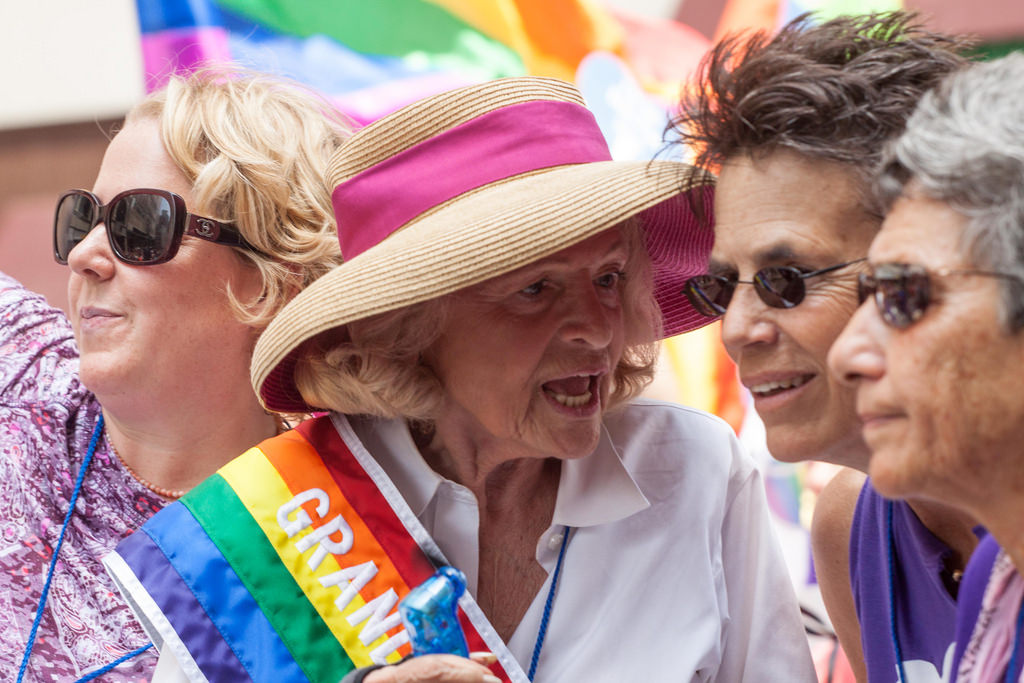 In 2007, Edie and her partner of more than 40 years Thea Spyer traveled from their home in New York to wed legally in Toronto. It took another year for their home state to officially recognize their union when New York began to recognize same-sex marriages performed legally in other jurisdictions, but when Edie's wife died a year later, she was barred from claiming a tax exemption on the estate that Thea had left to her. It was Section 3 of the Defense of Marriage Act, which claimed that the term spouse applied only to partners in opposite-sex relationships, that denied Edie the right to a spousal deduction simply because she was married to a woman.
After years of battling with the courts, Edie triumphed when the Supreme Court ruled that Section 3 was unconstitutional, sparking the beginning of the demise of DOMA. So much so that by the time the historic Obergefell vs. Hobbes case was being heard in the Supreme Court, 37 of the 50 states already had enacted laws recognizing same-sex unions.
Two years later, Edie had just celebrated her 86th birthday five days before marriage equality became a reality for all couples in the U.S. And it all began with the fight that Edie pioneered. Over the course of her life, Edie was honored with more than 20 awards for her dedication to activism for LGBT rights and her work in technology. But it won't stop there. Every time an LGBT couple stands up in front of their friends and family and commits to spending their lives together, Edie's legacy will live on. And every time an LGBT couple gets to exercise their spousal rights, Edie's determination for equality will be remembered. So we thank you, Edie, and we will continue to make our voices heard so that your passion for and dedication to equality will persist.
Photo credits: Photo 1 by Ted Eytan via Wiki Commons, Photo 2 by Dave Bledsoe via Flickr.