As more and more couples push traditional wedding norms to the side, many soonlyweds are embracing color in lieu of the classic white diamond when it comes to wedding bling. Over the years, September's striking celestial blue stone has maintained its royalty status as one of the most popular colored gemstones to adorn engagement rings. And as a symbol of loyalty, the eye-catching sapphire is a fitting stone to commemorate the lifelong commitment that the wedding ring honors. So before September is over in a flash, we're swooning over these 15 stunning engagement rings where the sapphire stone shines!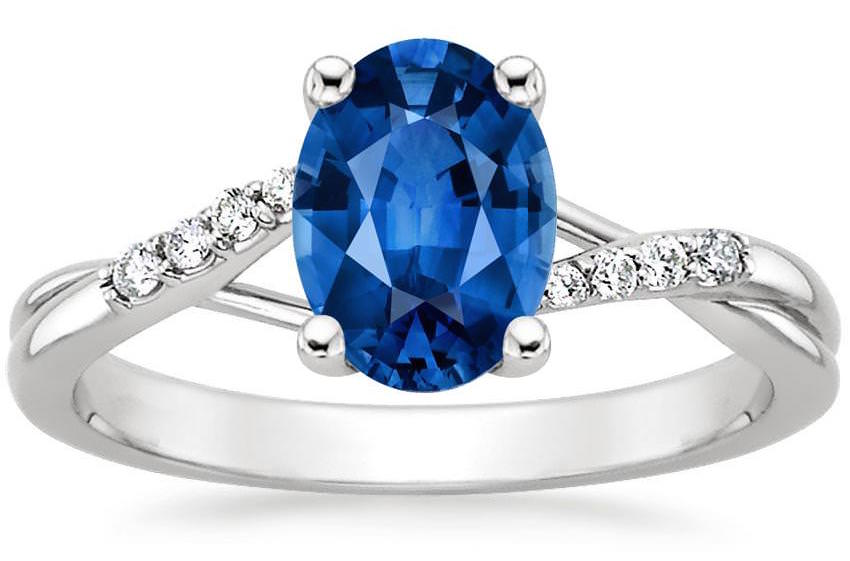 Sapphire chamise diamond ring via Brilliant Earth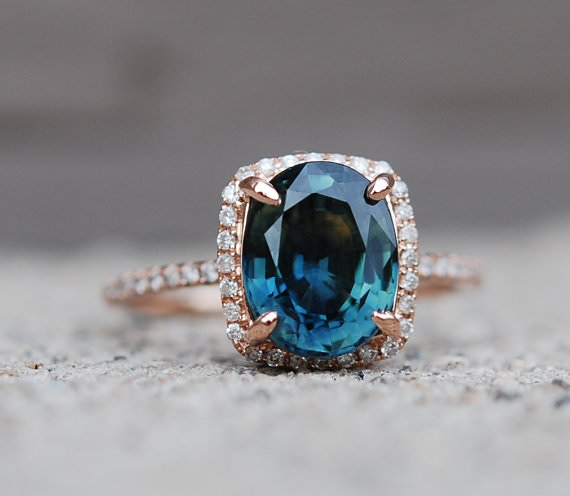 Blue green cushion cut sapphire ring via Etsy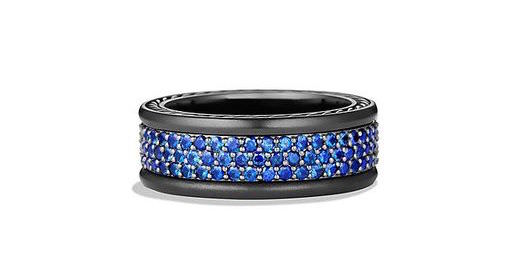 Two-row sapphire pavé band with black titanium via David Yurman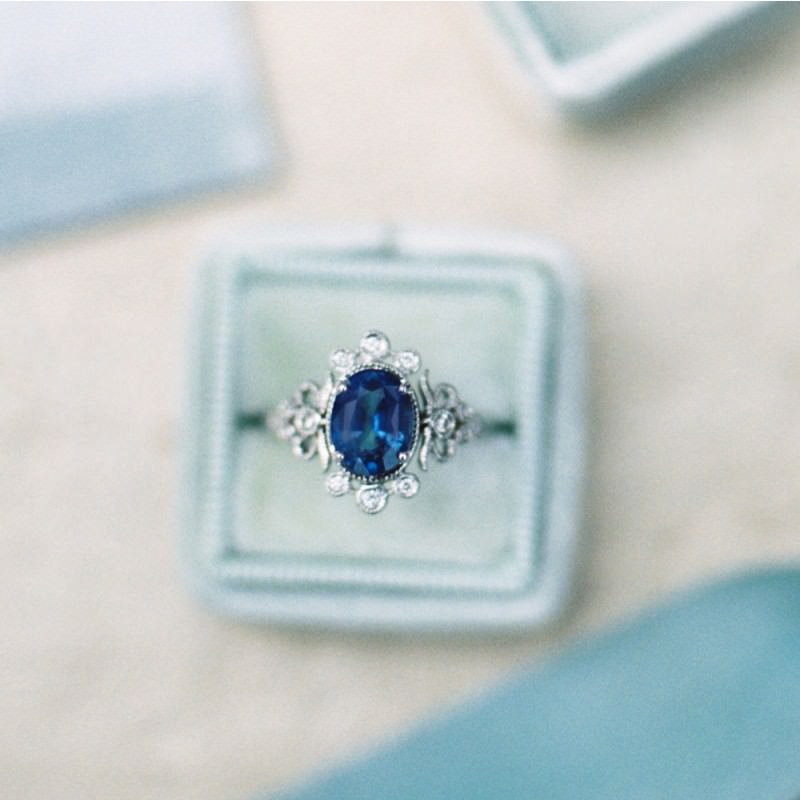 Vintage-inspired sapphire ring by Claire Pettibone via Trumpet and Horn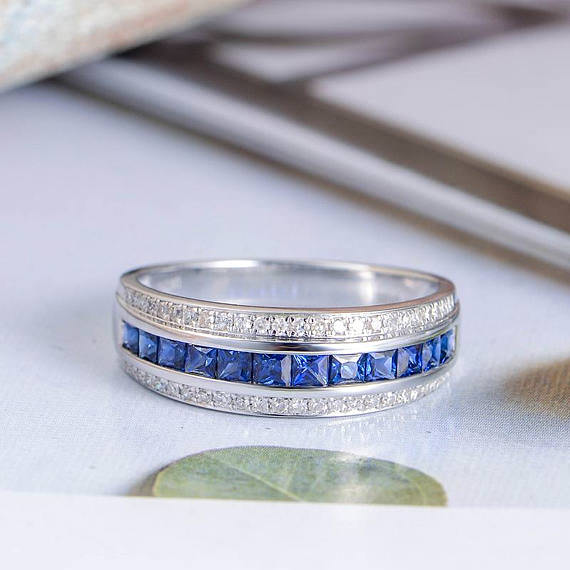 Princess cut sapphire pavé band via Etsy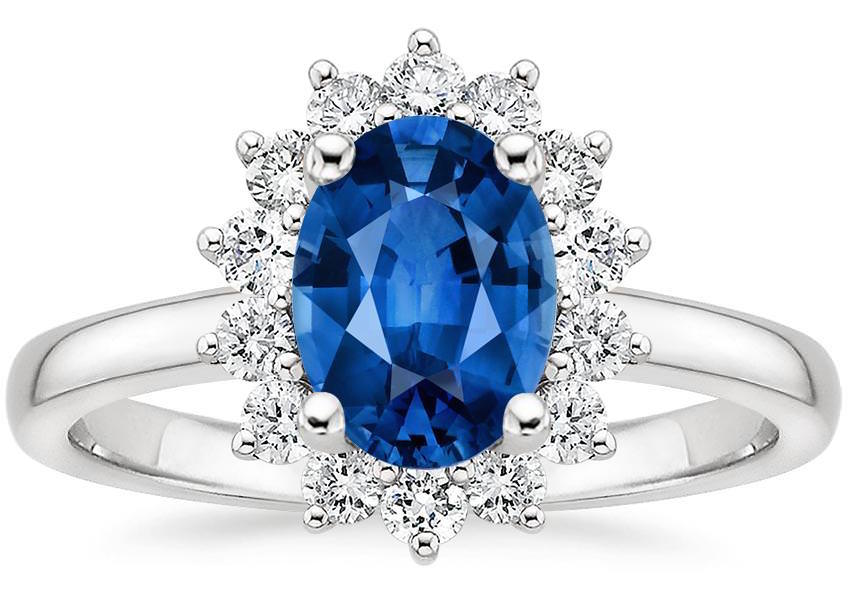 Sapphire sunburst diamond ring via Brilliant Earth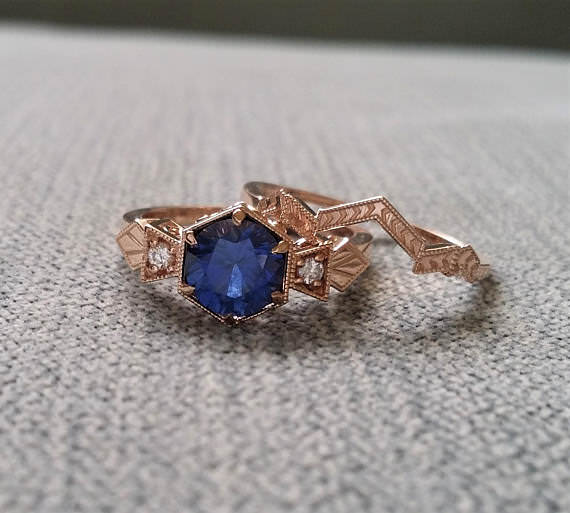 Antique Sapphire and Rose Gold Lab Diamond Ring via Etsy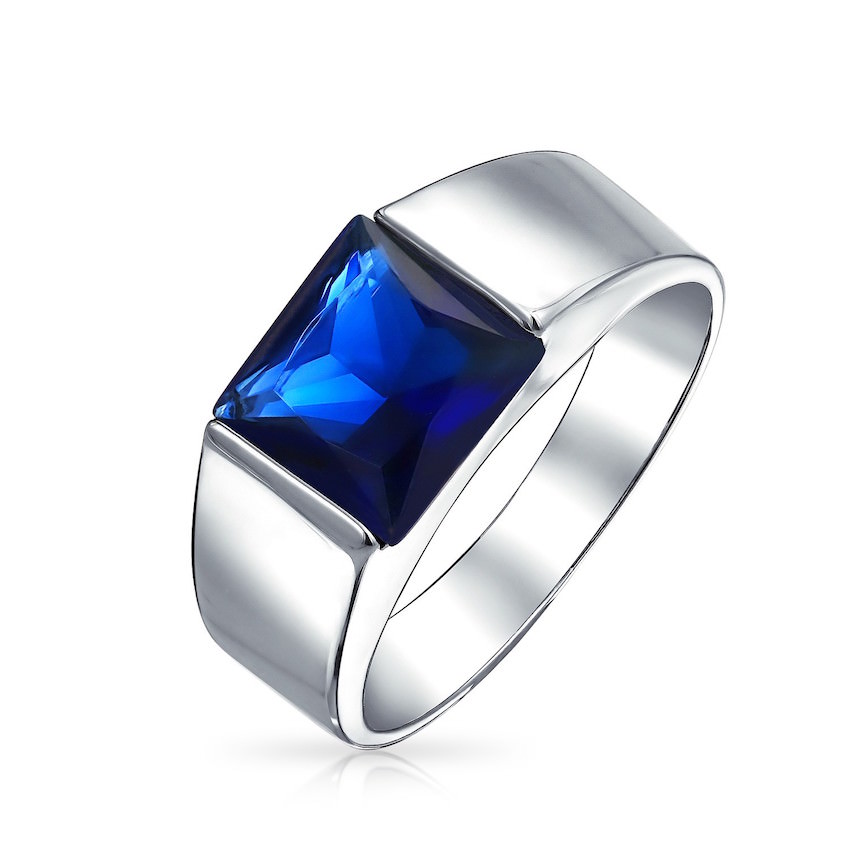 Man of the Hour Ring via Bling Jewelry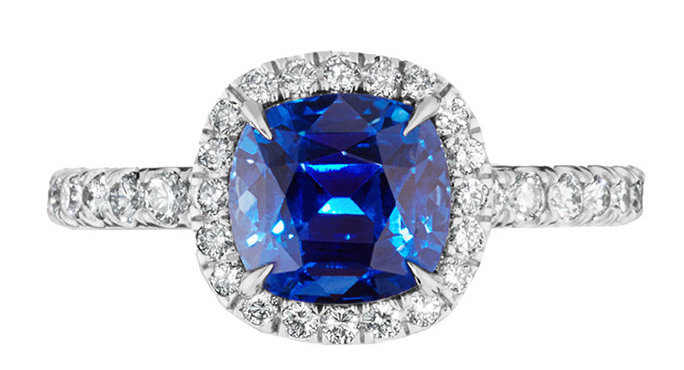 Capri pavé engagement ring with blue sapphire via David Yurman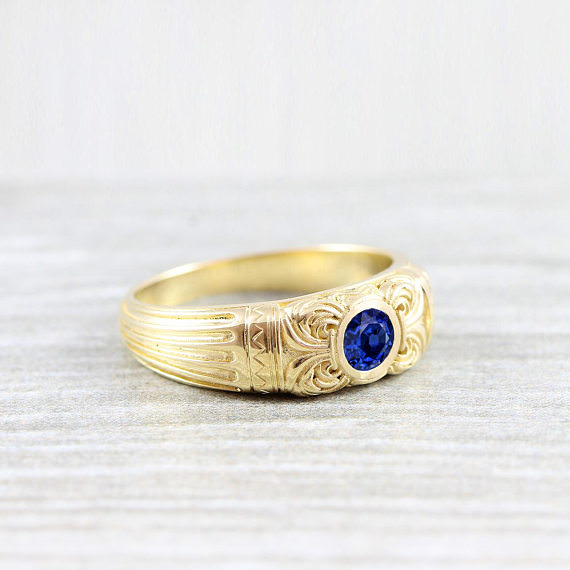 Sapphire solitaire signet ring in gold via Etsy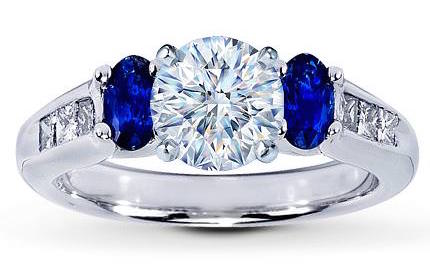 Oval sapphire accent diamond ring via Kay Jewelers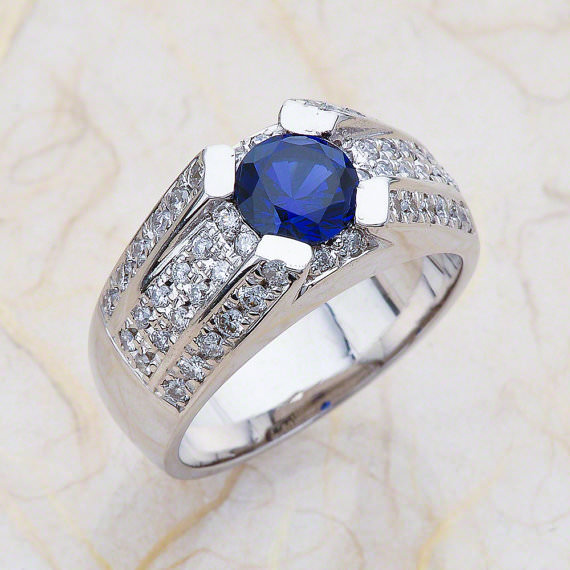 White gold wedding ring with lab grown blue sapphire via Etsy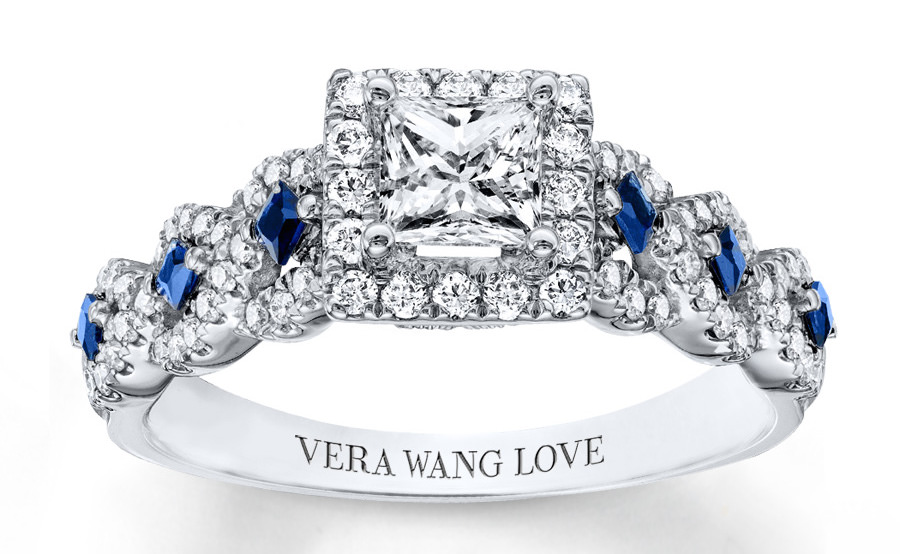 Vera Wang princess cut diamond ring with sapphire accents via Jared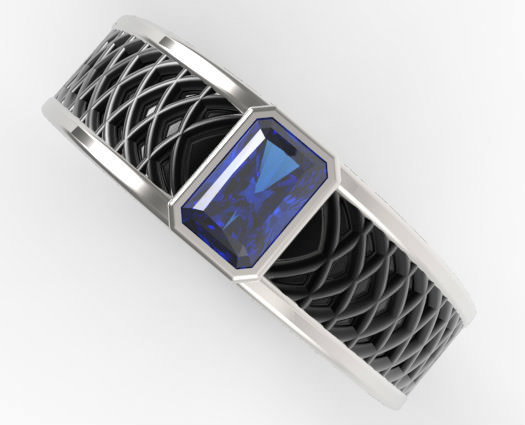 Radiant blue sapphire ring via Etsy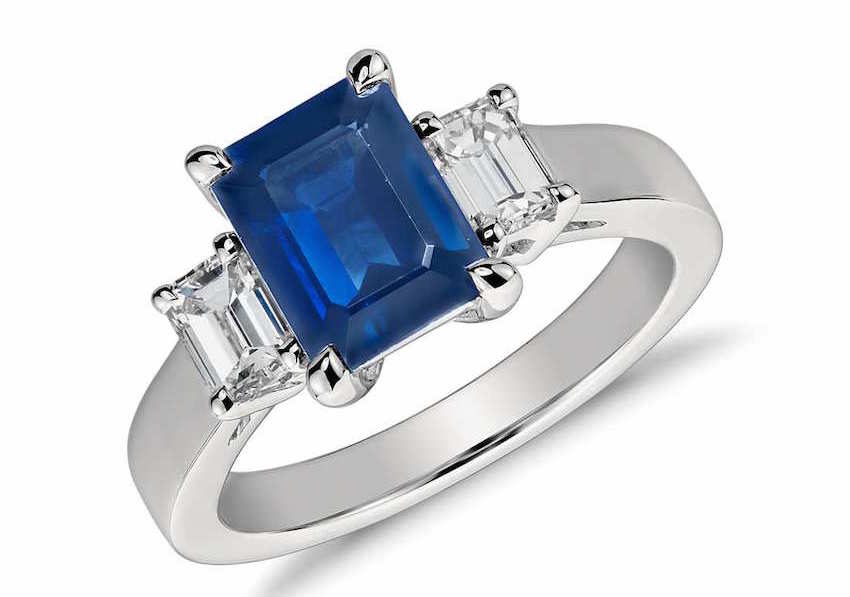 Emerald cut sapphire and diamond ring via Blue Nile

*Editor's Note: This post contains affiliate links. Each time you purchase an item via our affiliate links, Love Inc. is receiving a small percentage of the sale, thus you are helping our small, equality-minded business grow and allowing us to provide more content for YOU! Isn't that just fantastic?