When you live in New York City, there is no better place for engagement photos than the city's most treasured oasis, Central Park. It was especially meaningful for Sarah and Victoria who got engaged after a double proposal in the park a month before. On a sunny summer day, A Sweet Focus joined Sarah and Victoria to capture their stunning engagement photos in Central Park before heading to the Brooklyn waterfront for some pictures with their favorite skyline in the background. We love everything about this joy-filled session (and not just because it has us dreaming of summer!), and the way these two look right at home in each other's arms.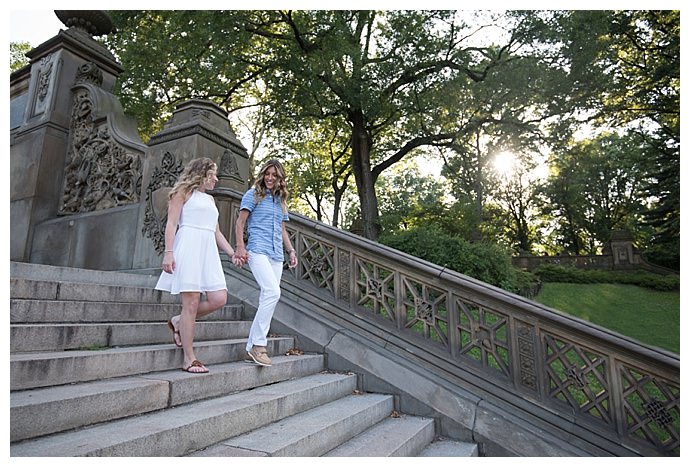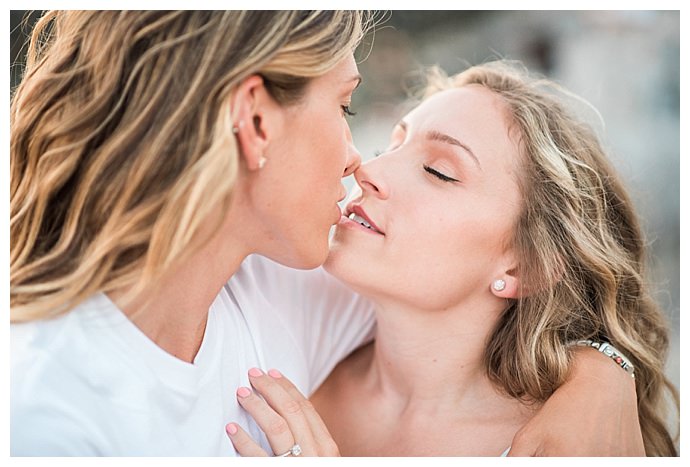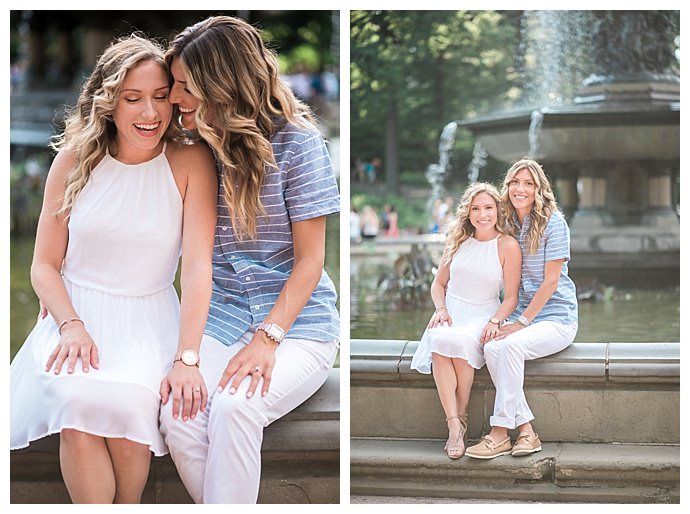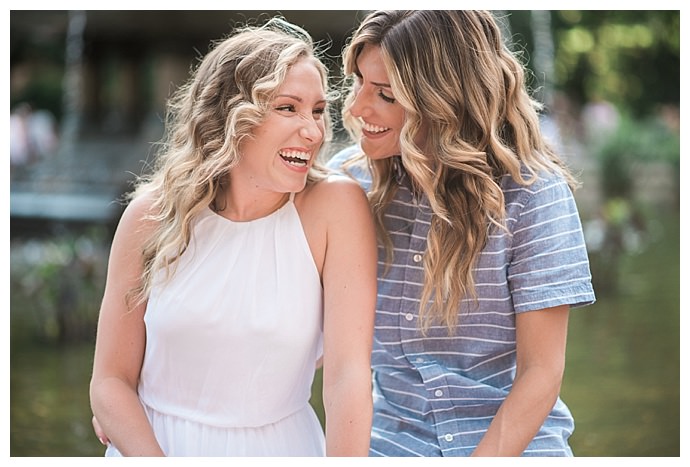 The Love Story
The first day of college brings many new beginnings, and as Sarah and Victoria headed off to their first day of college thinking of the exciting ways their lives would change over the next four years, they couldn't have possibly anticipated just how life changing that first day of college would be. 
When a mutual friend threw a party on that first night, Sarah and Victoria both went. "We were best friends from there on," Victoria says. For the next three years, Sarah and Victoria were inseparable, but it wasn't until their senior year of college that they both figured out the feelings they had for each other were real. "After three long years, what we longed for was each other," Victoria says. "We've been madly in love ever since."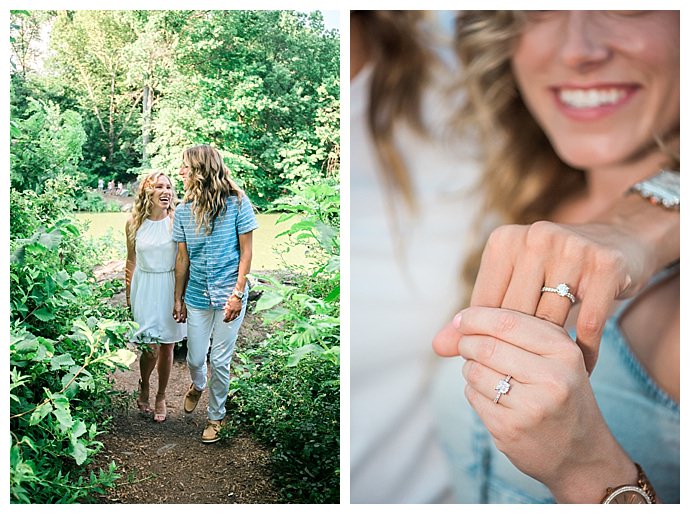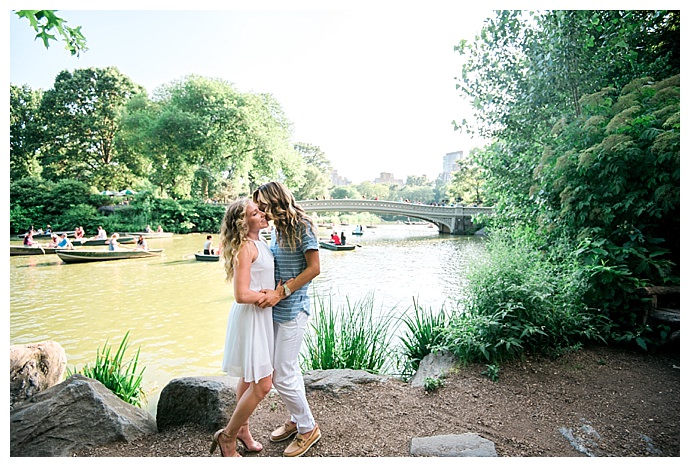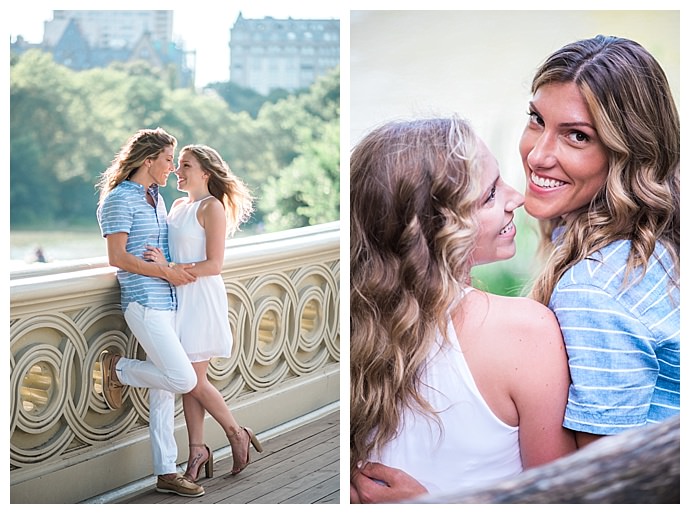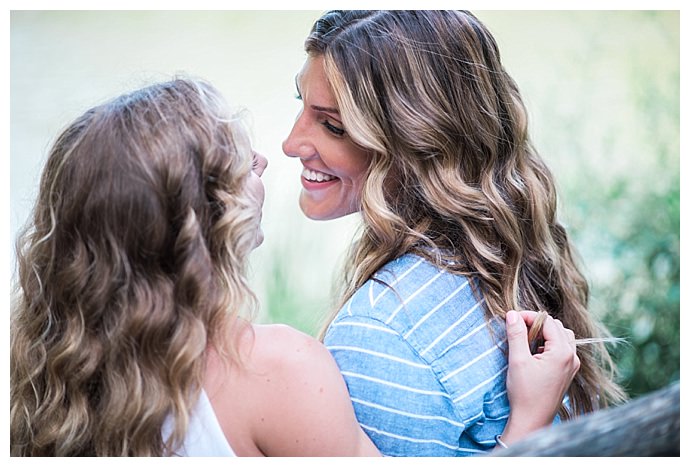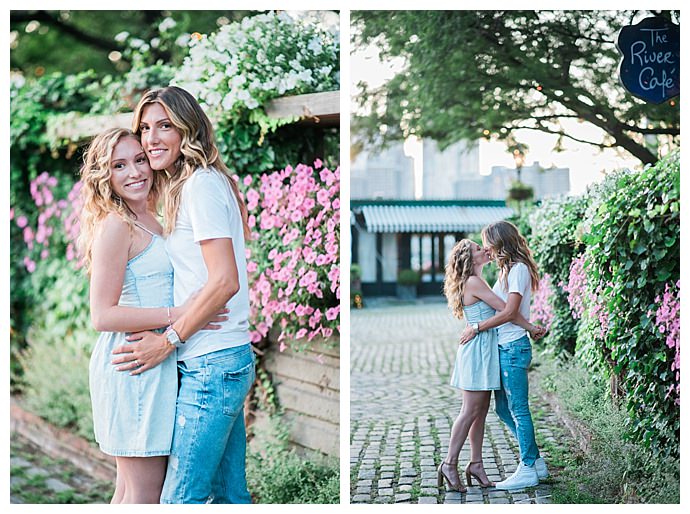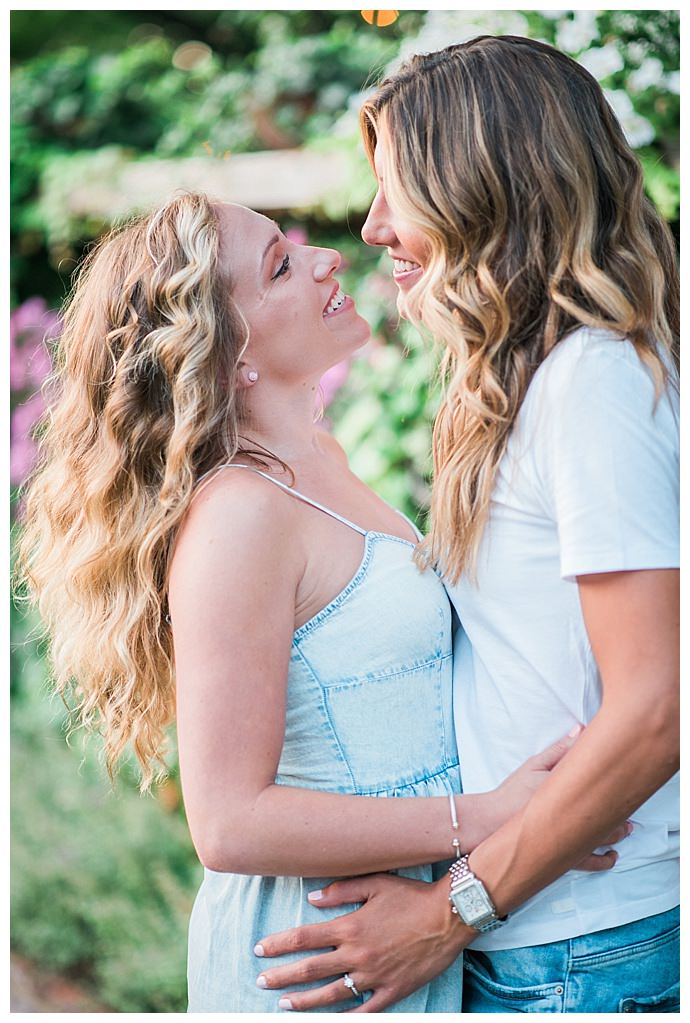 The Proposal
When Sarah and Victoria talked about getting engaged, Sarah had always said she would propose first. Knowing this, Victoria wanted to be prepared so that when that special moment came, she could surprise Sarah and propose right back. The first day Victoria got Sarah's ring, they had plans for an outing in Central Park. Victoria was so convinced that Sarah wouldn't be proposing that day that she almost didn't bring the ring. Luckily, she threw it in her purse right before she left.
At Central Park's iconic restaurant Tavern on the Green, the girls enjoyed a delicious dinner and said yes to seeing a dessert menu. When the waiter brought the menu over, Victoria was excited to see her favorite dessert, Creme Brulee, was on the menu. What she didn't know was there was something even more exciting on the back. Sarah told her to flip the menu over, where the question, "Will You Marry Me?" was written. Sarah then got down on one knee and Victoria said yes before Sarah slipped the ring on her finger. Then Victoria reached back to her purse, grabbed the ring box she had been carrying around just in case, got down on one knee and said, "only if you marry me."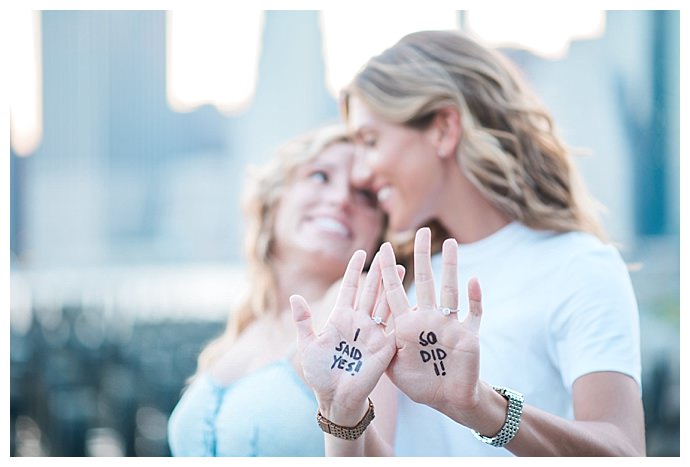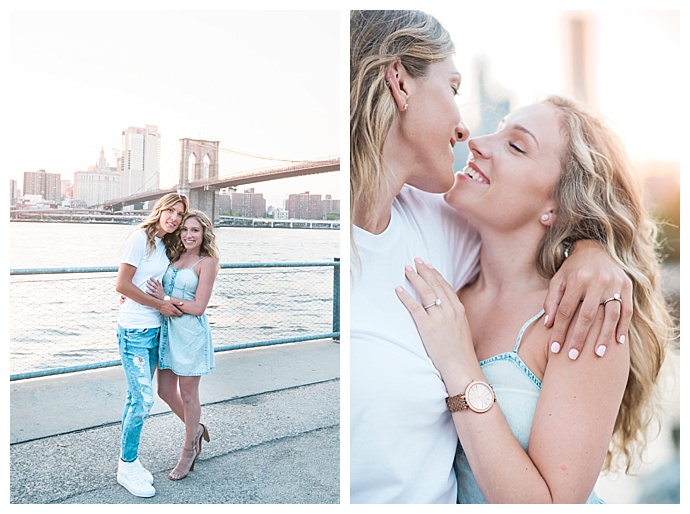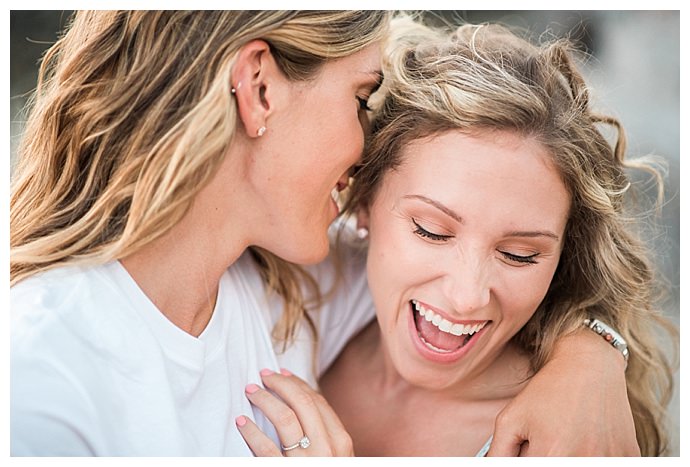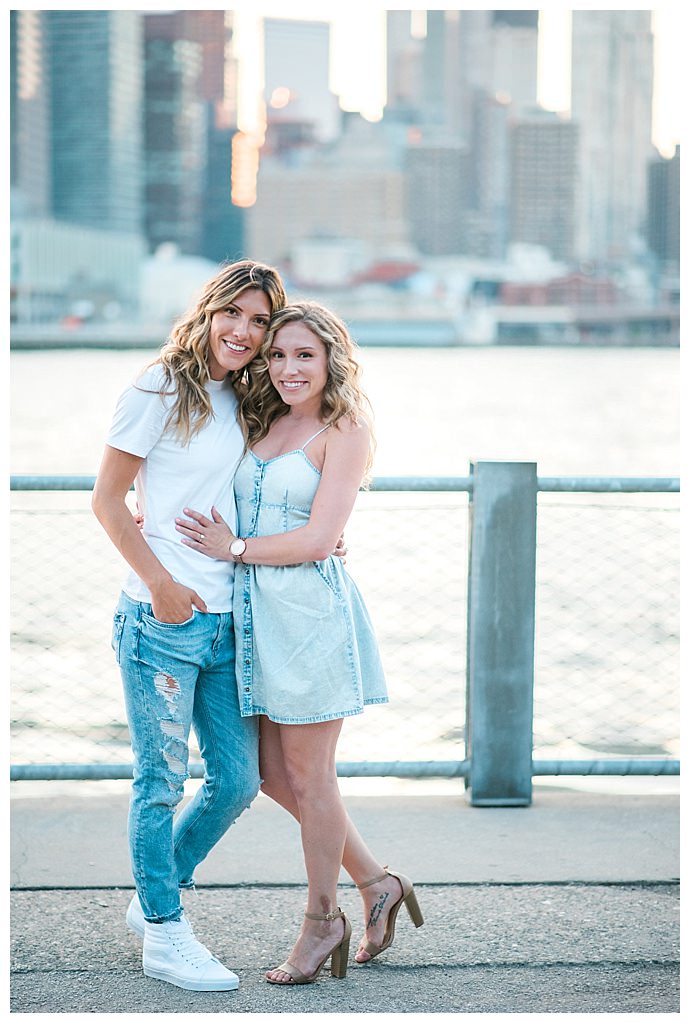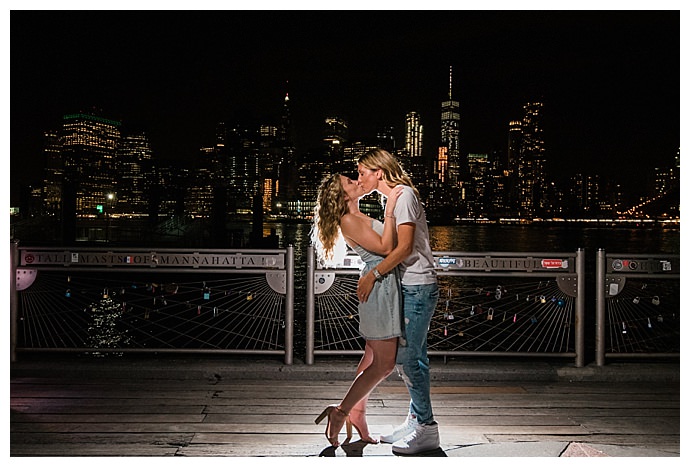 Submitted via Matchology
Written By: