The convergence of two friend groups at a Chicago bar led to Michael and Glenn's first meeting. Arriving home later that night, Glenn told his roommates he had found the man he was going to marry. A bit of social media research led to Michael and Glenn connecting, exchanging phone numbers and making first date plans.
"Before meeting Michael, I never believed in love at first sight," expresses Glenn. "The night I met Michael, I immediately noticed his hair — it is always stylishly coiffed — and the way he observed everything that was going on. I was IMMEDIATELY drawn to him, but tried to play it very nonchalant."
Four years later Glenn proposed to Michael, flash mob performance-style. Michael attended what he thought was a rehearsal of the Lovettes, a 50s/60s covergirl group Glenn used to choreograph. During the "rehearsal," Michael watched as the Lovettes performed a song by Kelly Clarkson, one of his favorite performers. As the song finished, a dancer, and friend of Glenn's, stood up and said, "I think this act needs some dancing." Watch the proposal here.
A medley of four songs began as more people joined the dance, incorporating Michael as each song changed. As the final song began to play, 30 of the couple's friends and family members joined the group to surprise Michael. When the dance ended, Glenn proposed with Michael's late father's wedding band which came as a relief to Michael, who discovered it was missing after Glenn had snuck it away a few days before the proposal.
The couple chose a Chicago neighborhood for their engagement session. At the recommendation of their photographer, Bri Short, they also did a photo shoot on the Chicago waterfront, planning out a route that allowed them to hit both areas during golden hour light. Not being the formal types, Glenn and Michael went for brightly printed button-down shirts, then stripped down to colorful swimwear for some beach shots to end the shoot.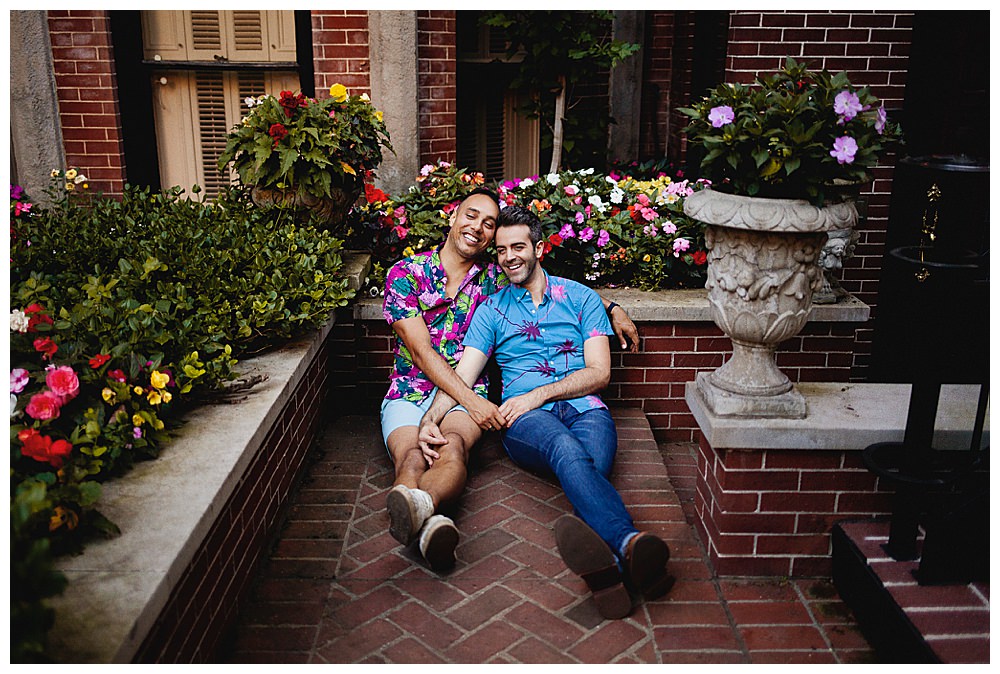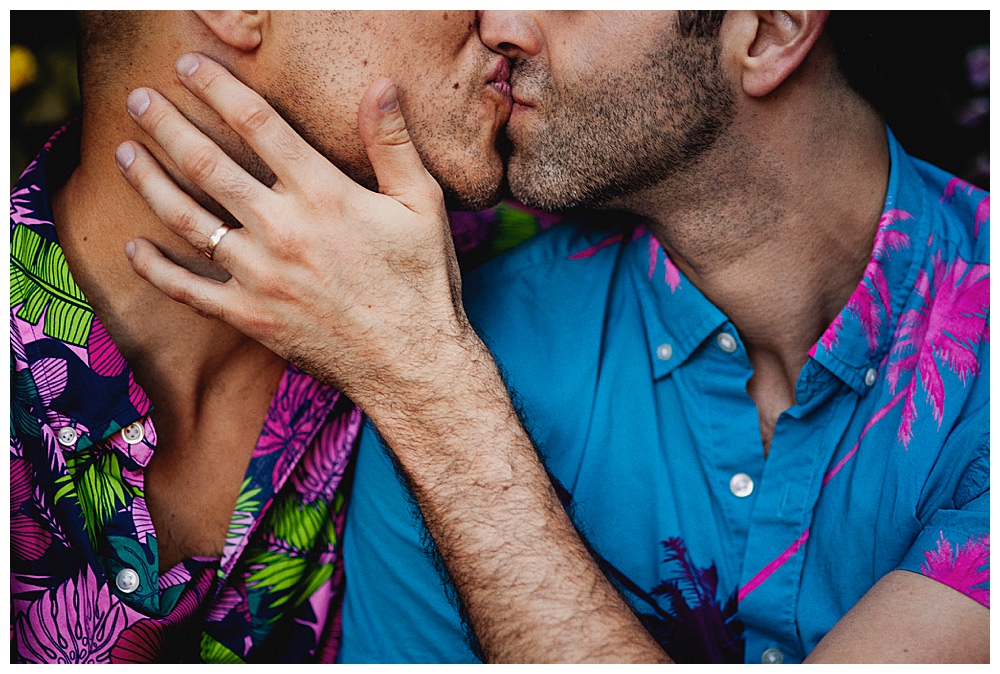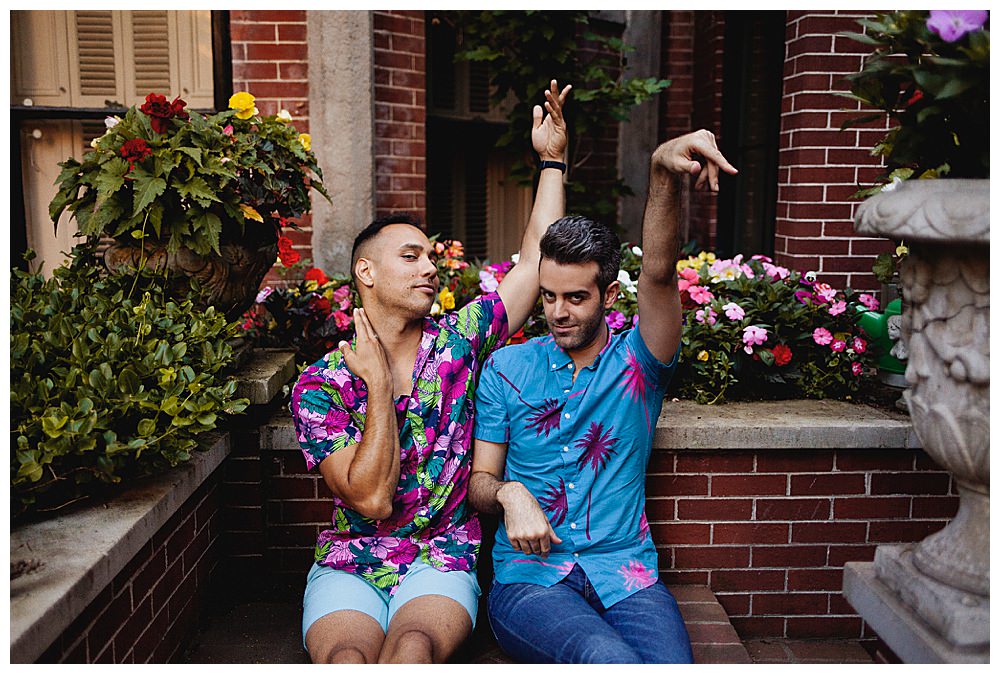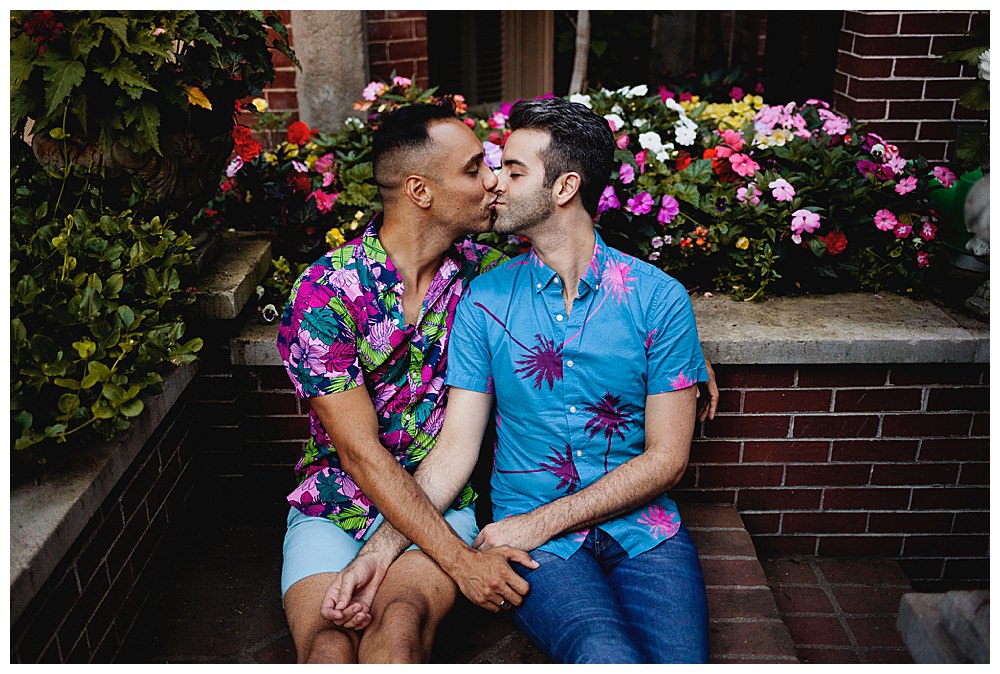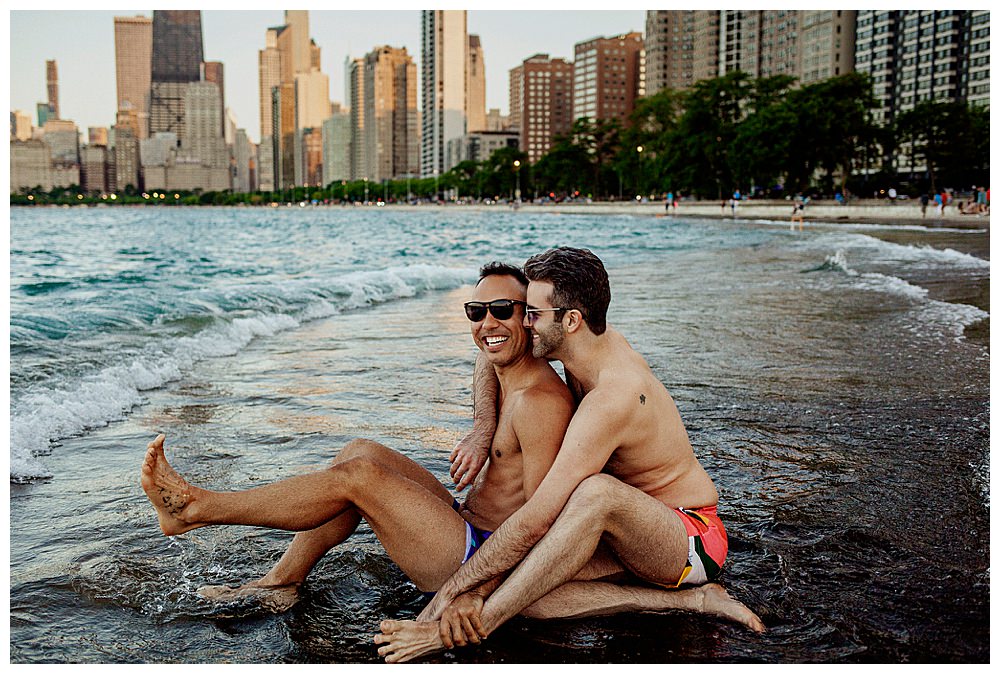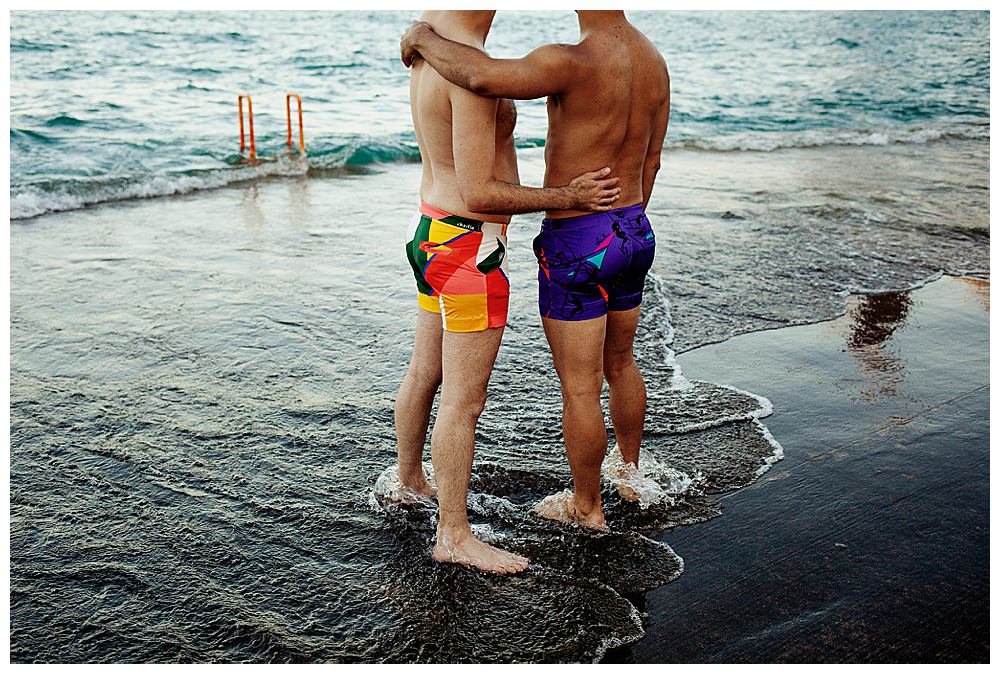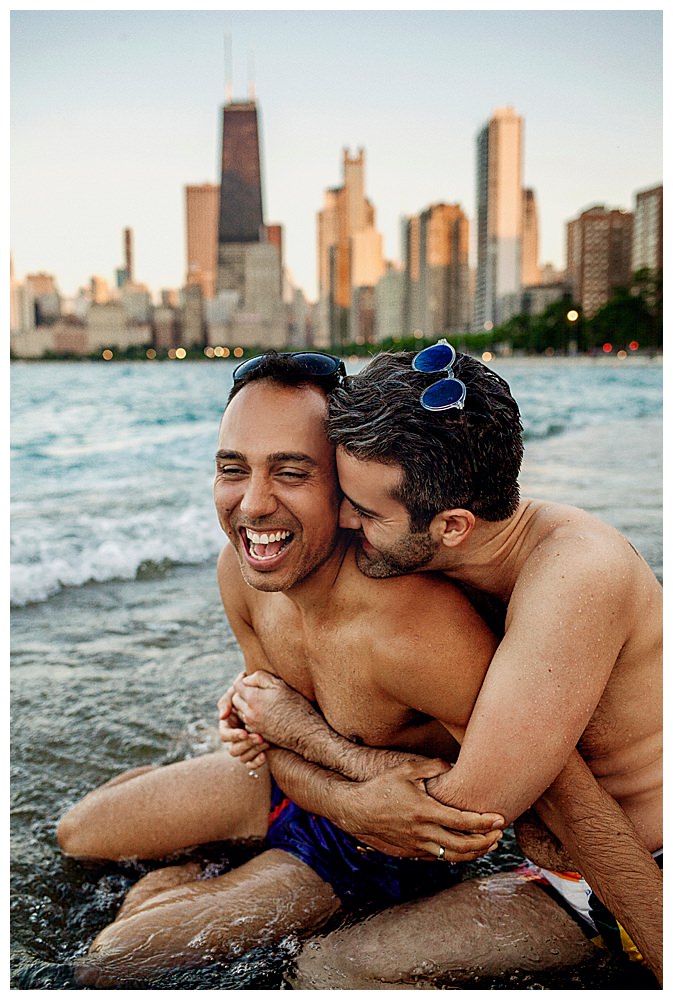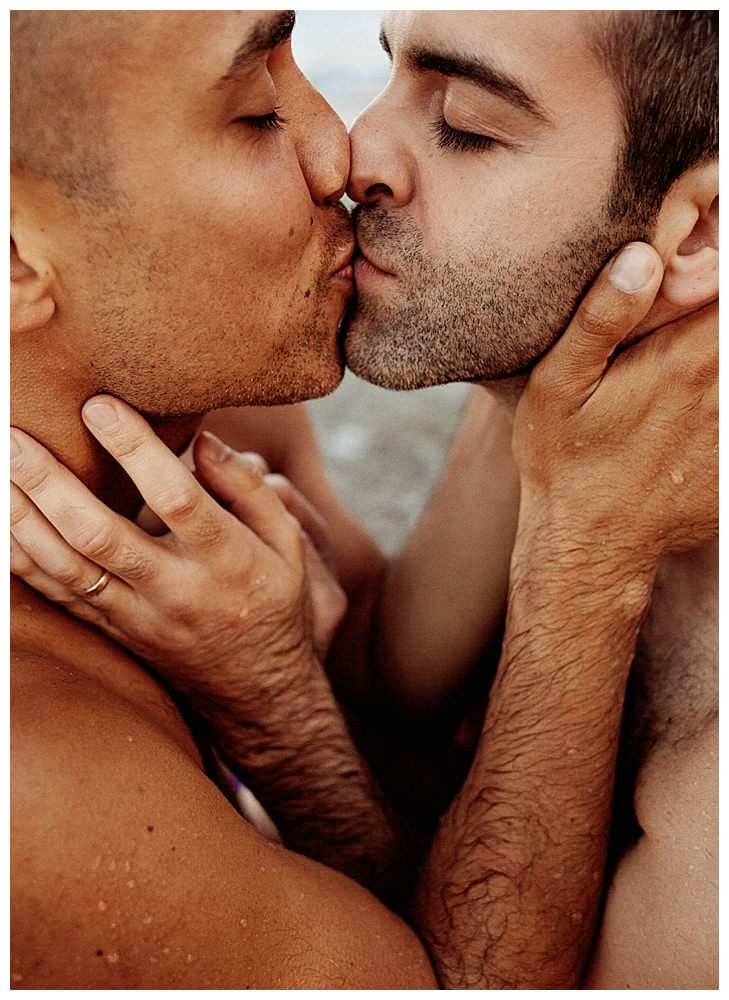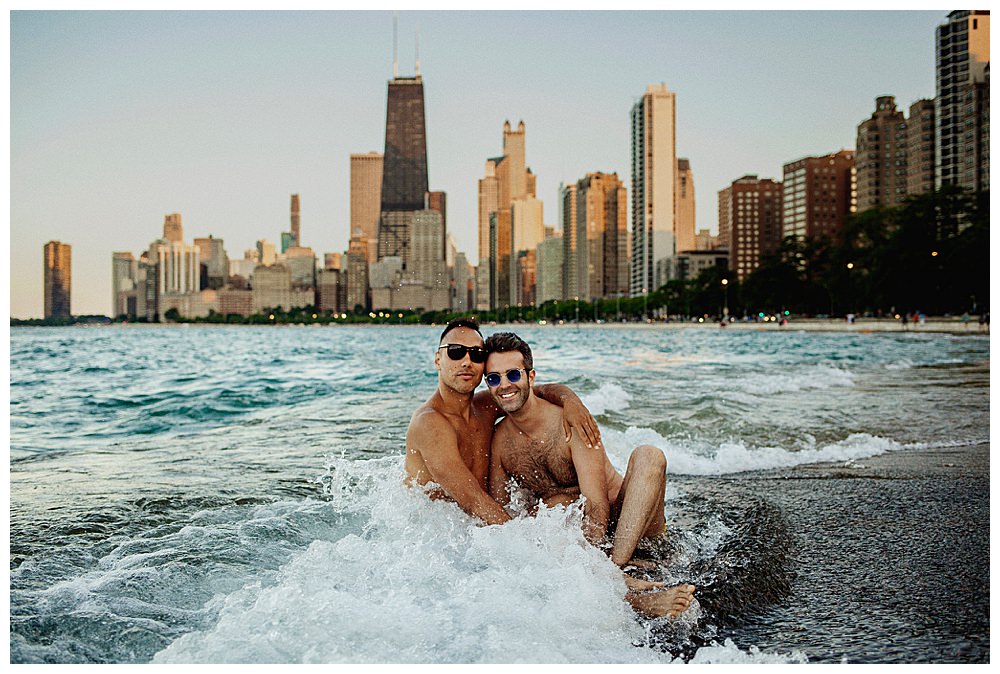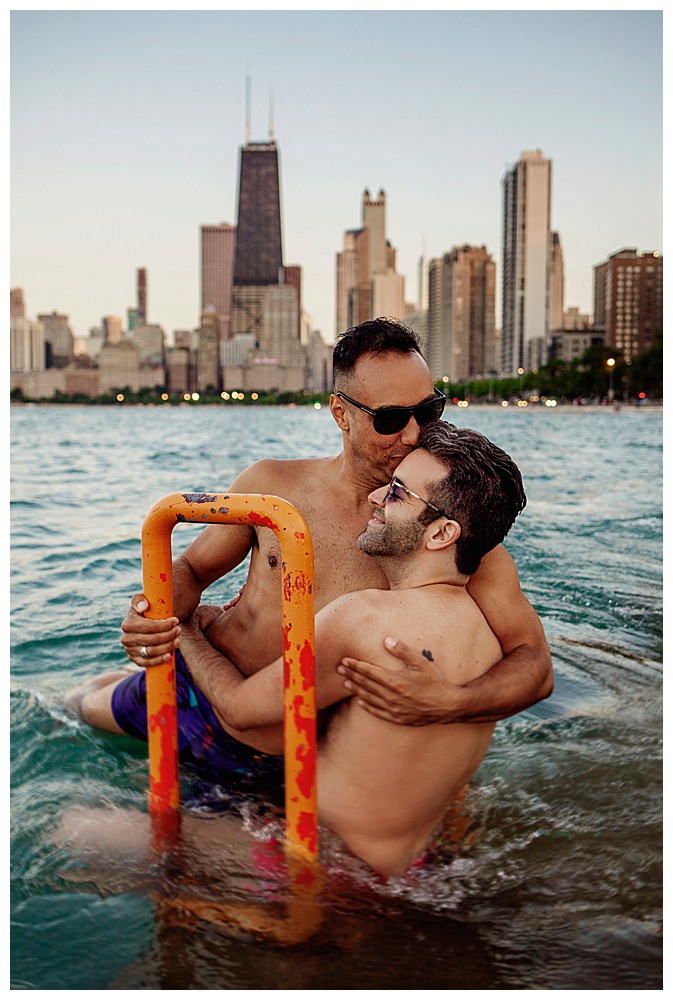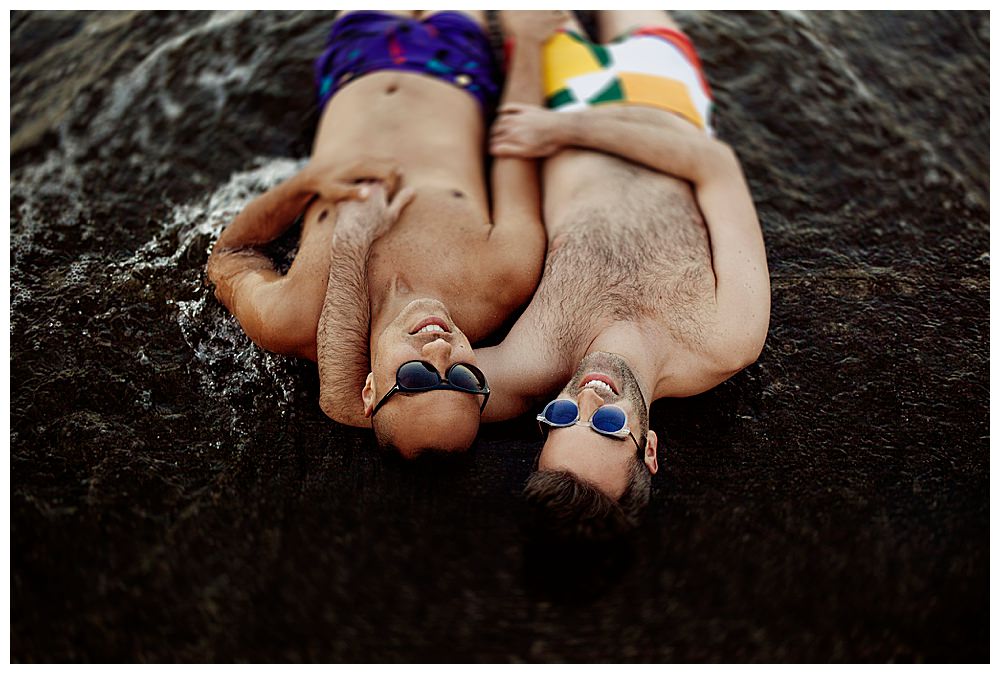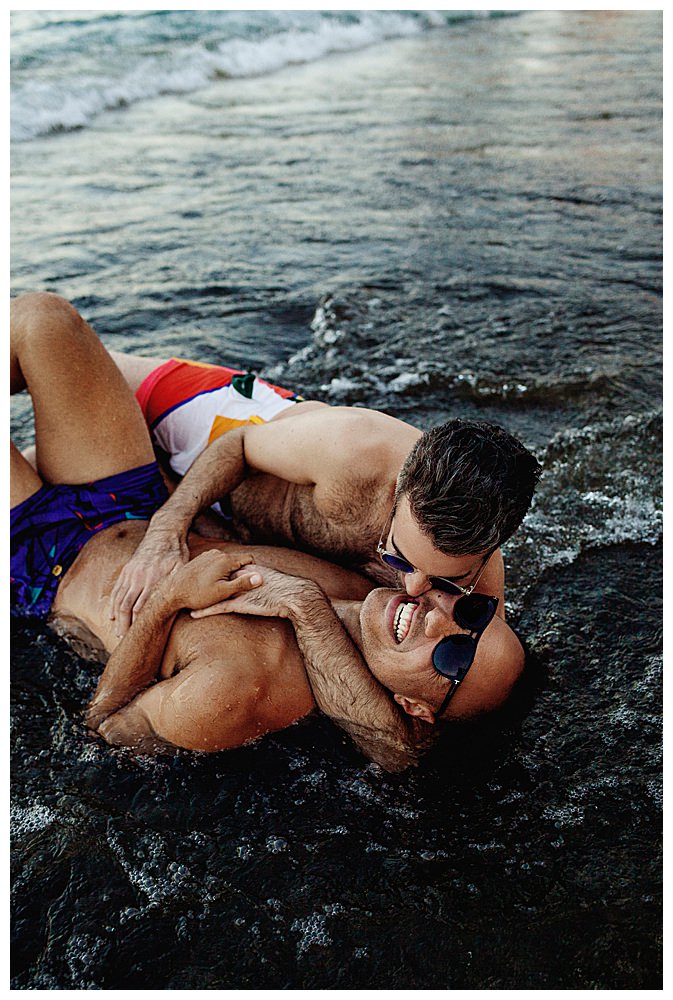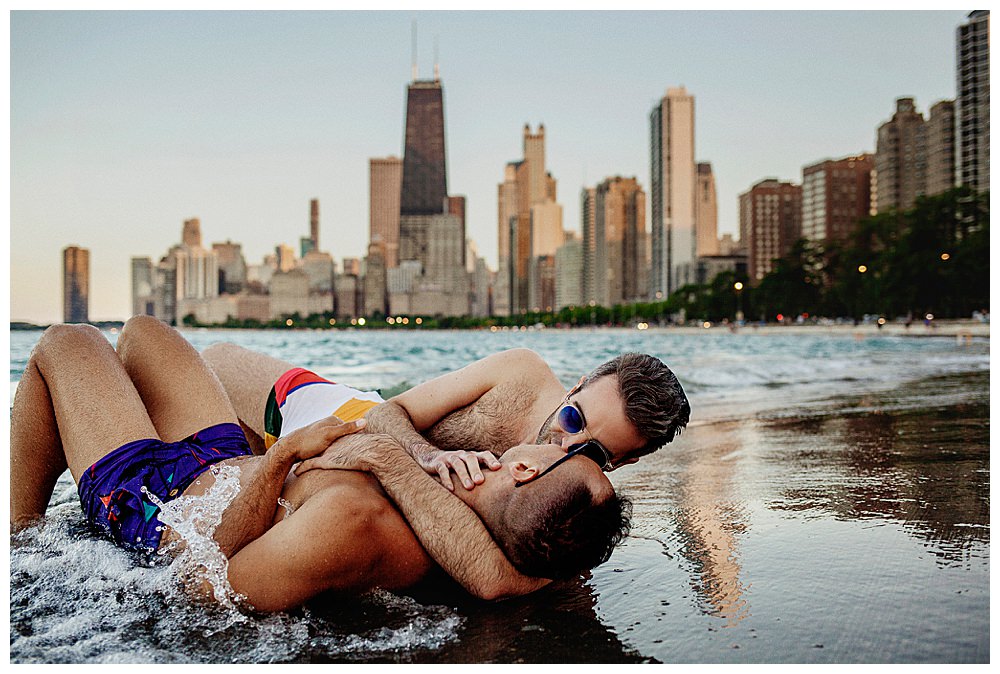 Written by Emily Rochotte