We love an engagement shoot that captures the essence of a couple in love. This fun, flirty shoot shows a typical day-in-the-life of Michael and Whit, who prove it doesn't matter what you're doing as long as you're spending time together.
"We love Chicago and wanted to shoot in locations that we thought were cool that also hadn't been done a thousand times before," Michael says. Michael Novo Photography followed Michael and Whit as they started their morning sipping a cup of coffee before heading to the laundromat and then stepping into their tuxes for a night out Chicago-style.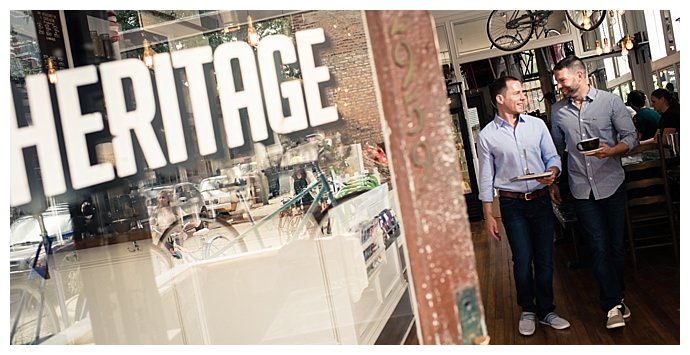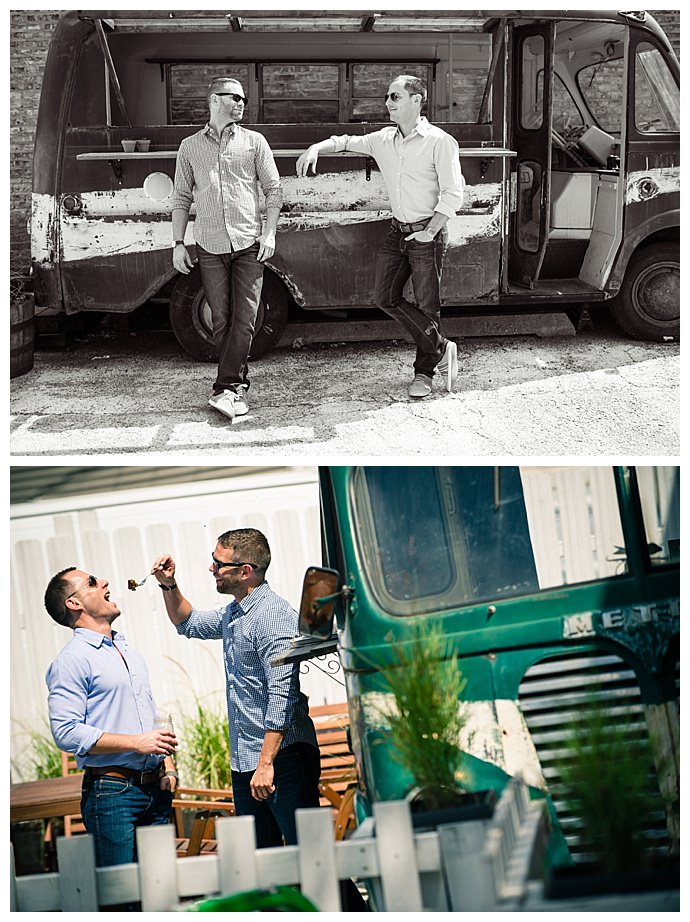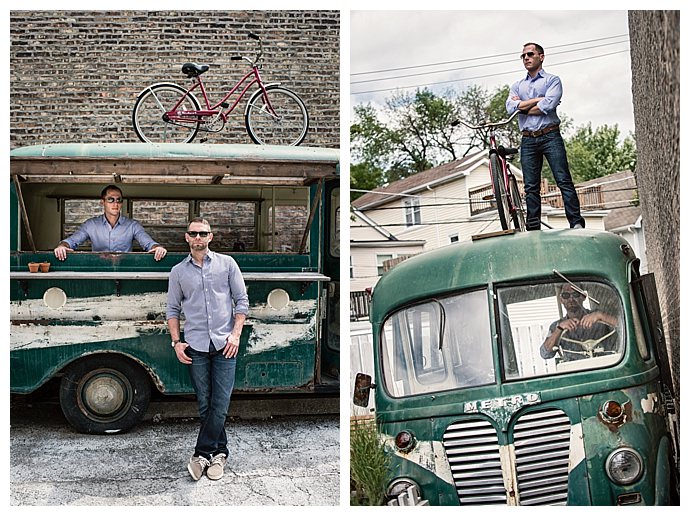 The Love Story
One day Michael was wasting time, flipping through Facebook when Whit's face popped up and made him pause. They had one mutual friend, enough for Michael to send a friend request, already giddy with a feeling that Whit would one day be an important part of his life. When Whit accepted the request, from 500 miles away in West Virginia, they struck up a conversation that has yet to end. "Though reality said that the logistics of anything serious would never work because of the distance, we decided to finally meet for what would, at the very least, be a fun weekend introducing me to Chicago," Michael says. But they hit it off, and that weekend sparked three and half years of long-distance dating and dozens of Megabus trips between West Virginia and Chicago, an uneasy feat that Michael says proved how in love they were.
It wasn't long before Whit brought Michael home to South Carolina to meet his family for a weekend filled with card games by the campfire, family badminton battles, golf chipping practice, horseshoe throwing and epic plunges into the river off a large rope swing. "To see him just go with the flow, laugh and enjoy every minute with my family, I knew at that moment he was the one," Whit says. "We look back on that weekend now and laugh at what an eventful family Olympics we put him through."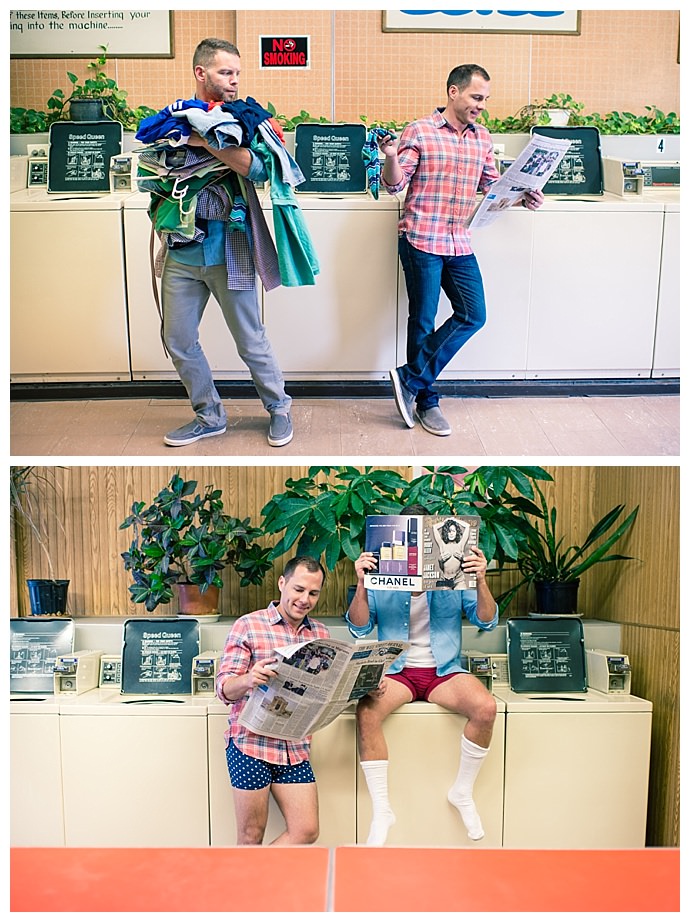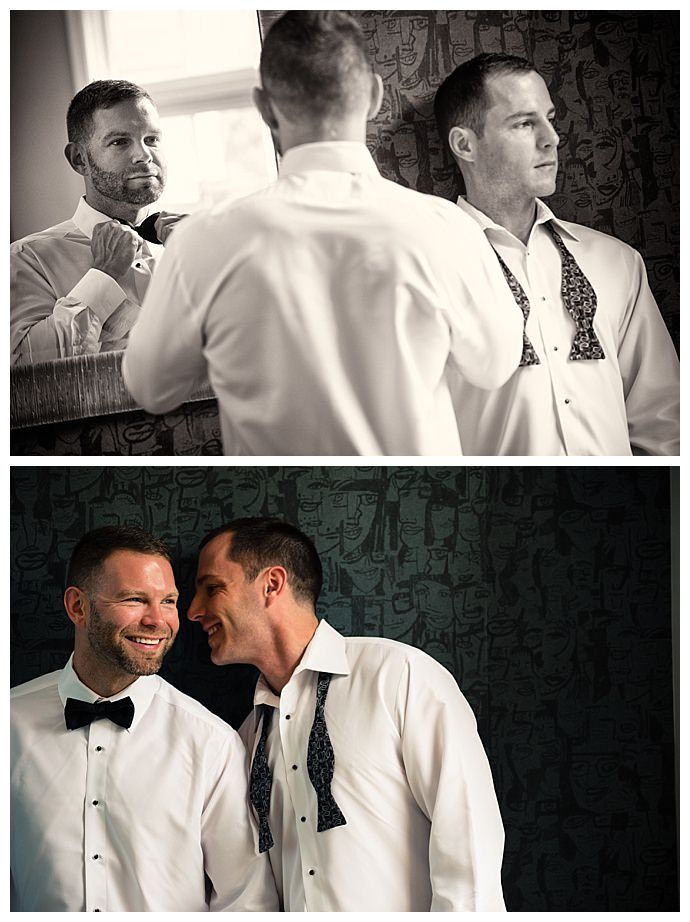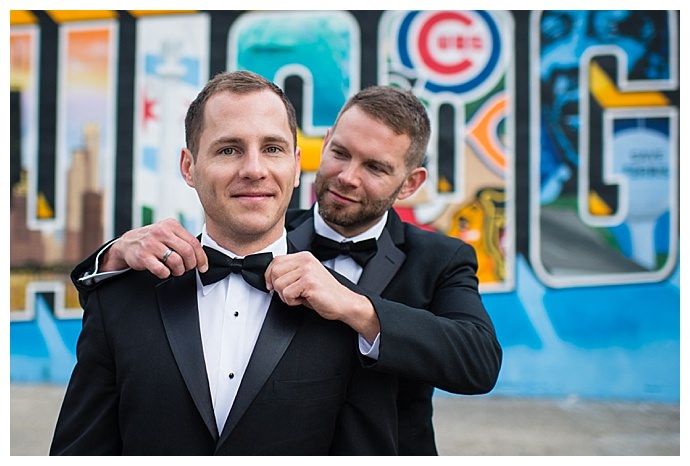 The Proposal
In celebration of five years together, Michael and Whit planned a romantic Maui getaway. "I knew that I wanted to ask him to marry me and couldn't think of a more perfect time or place to propose," Michael says. Armed with the ring, Michael planned to wing it, hopeful for an organic moment to create the perfect opportunity to get down on one knee. "I carried the ring around in my bag for nearly a week of vacation, and the moment just wasn't happening," he says. "Finally, on one of the last days of the trip, we were hanging at the resort and Whit surprised me with a couple's massage at the spa. Afterward, we were sitting alone on the private balcony of the spa in our robes watching the sunset when it hit me that this was it, the perfect moment."
Michael took Whit's hand and, although he still can't remember exactly what he said, he knows he told Whit how much he loved him. "At first I wasn't sure why he was getting so deep in conversation and fumbling his words while we were trying to enjoy this beautiful, peaceful sunset together," Whit says. "Then I saw him reaching into his robe pocket, and at that moment, I knew exactly what was happening." With tears in his eyes, Whit said "Of course!"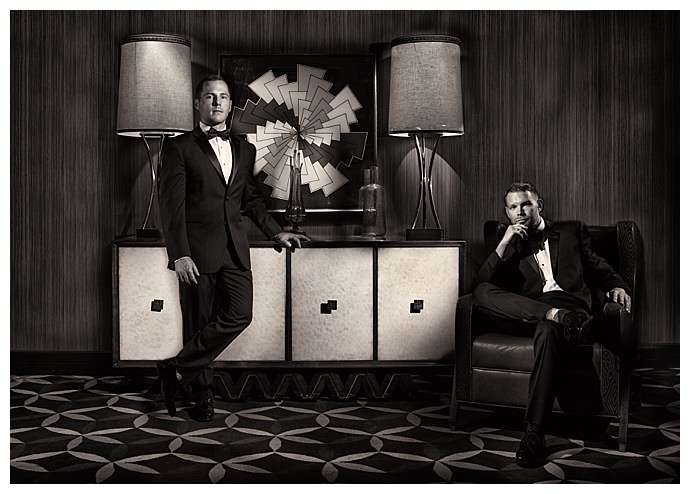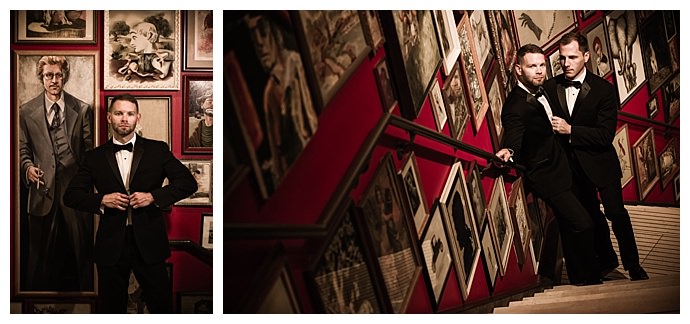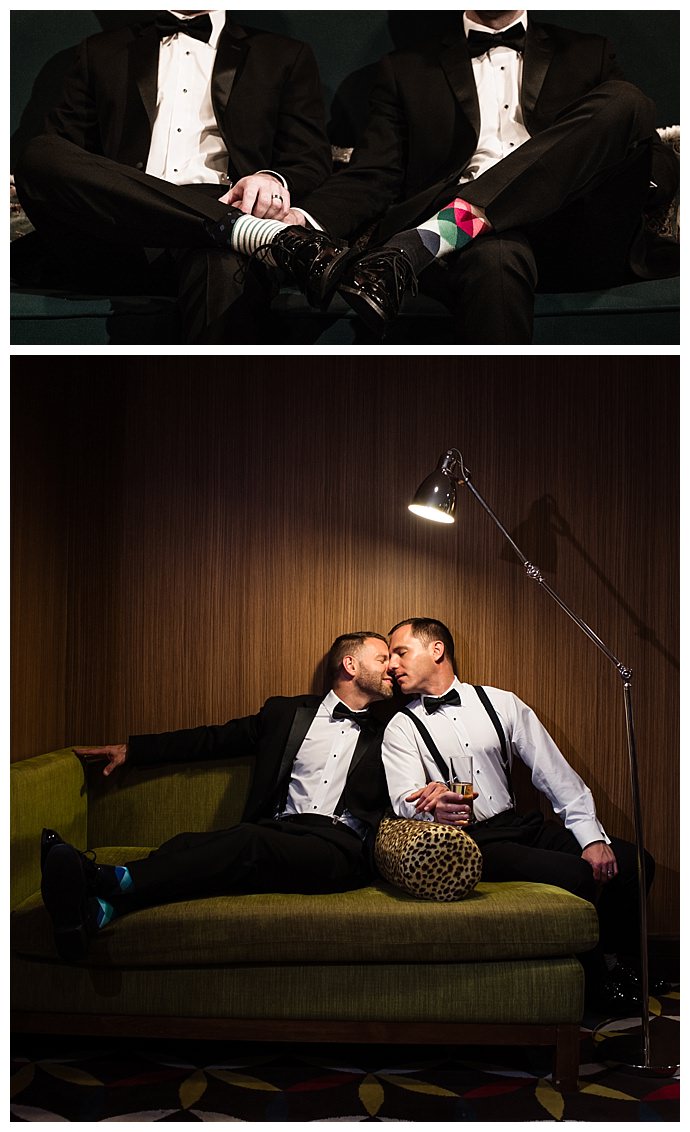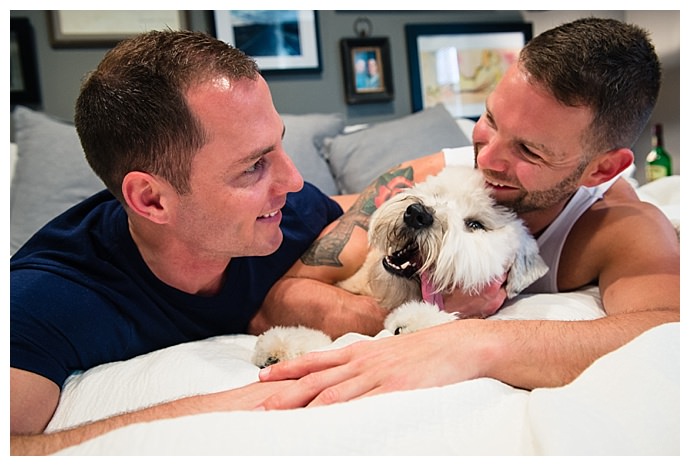 The Ring
Michael and Whit have matching silver tungsten bands from C.D. Peacock in Chicago. "We both wear the same ring size and like simplicity," Michael says. "I purchased his ring before we went to Maui, and then we purchased the same one for me when we got back. We both wore them for almost a year and a half before the wedding, and during the ceremony, we actually exchanged these bands with one another. The one I had been wearing is now his, and the one he had been wearing is now mine."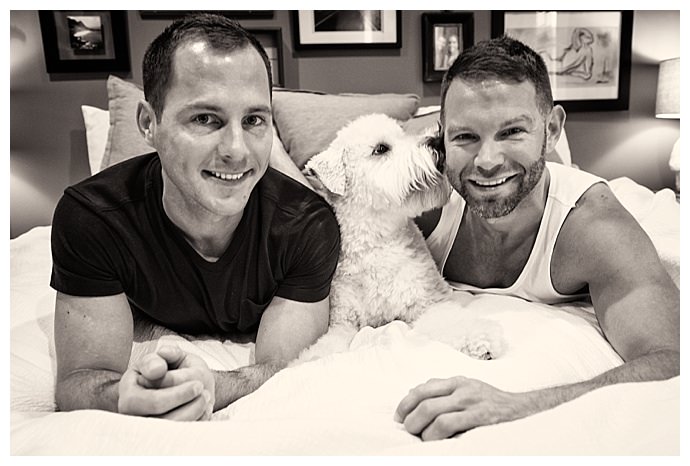 The Wedding Date: June 10, 2016