Let the season's harvest inspire you when it comes to selecting your fall wedding or dinner party cocktail. Love List member, Preserve Harvest Catering, is all about using the seasonal bounty to craft recipes, and head chef/owner Marcia Sanchez was kind enough to share their popular cider sangria recipe that is as tasty as it is beautiful.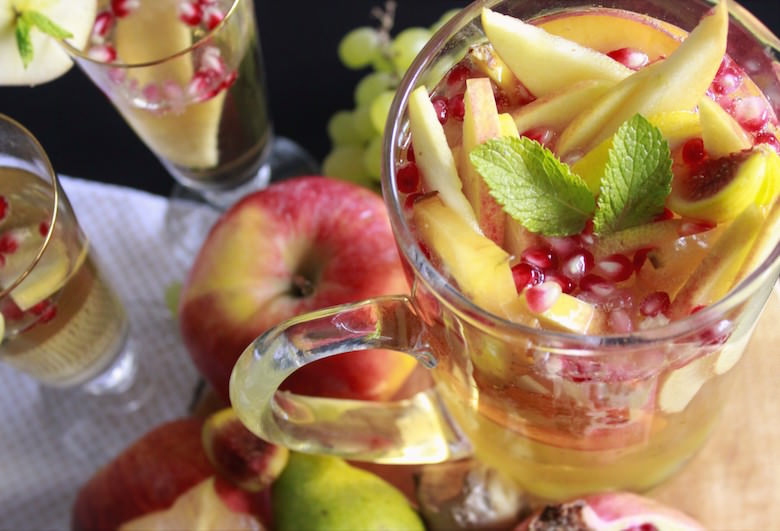 Ingredients:
Sliced seasonal fruits such as apple, pear, persimmon, pomegranate, starfruit, fig, grapes, stone fruits and citrus — you can really customize to your tastes!
Juice from two lemons
Juice from two tangerines
1 teaspoon of grated fresh ginger
2 tablespoons of wildflower honey
mint and crab apples for garnish
1 cold 750 ml bottle of True Thirst Dry Sparkling Cider
325 ml of your favorite brandy
80z cold organic pressed elderflower sparkling lemonade
Mix all ingredients well, serve in a tall glass.