Thanks to the scenic backdrop of Lavender Glen in California's wine country, one glance at today's editorial and you'll think you've been whisked away to the French countryside. Nestled into a field of olive groves and neighboring vineyards, inspiration from the rolling lavender hills was taken from Provence, France and transplanted stateside for couples to tell their story with elegance.
The core of this styled shoot was focused around the calming lavender flower; both in color and aesthetic. Simple and clean details made up the ceremony decor including a ceremony setup of hydrangeas and roses atop stumps with a modern geometric shaped gold arbor sitting not far behind. Between the olive groves, gold chargers, white china, gold-rimmed glasses, and modern cutlery covered the farm tablescape with tulle and garland intertwined through the lush centerpieces and candle fixtures. Everything complemented the outdoor space, enhancing the beauty of nature with such romance!
Of course this French-inspired styled shoot wouldn't be complete without a great sense of fashion, which was well achieved. A chic sweetheart neckline ball gown designed by Justin Alexander paired with a striking bold lip and swept back updo brought the utmost bridal glam, while a classic black tuxedo looked oh so dapper. Two formal looks ideal for a sip and soiree!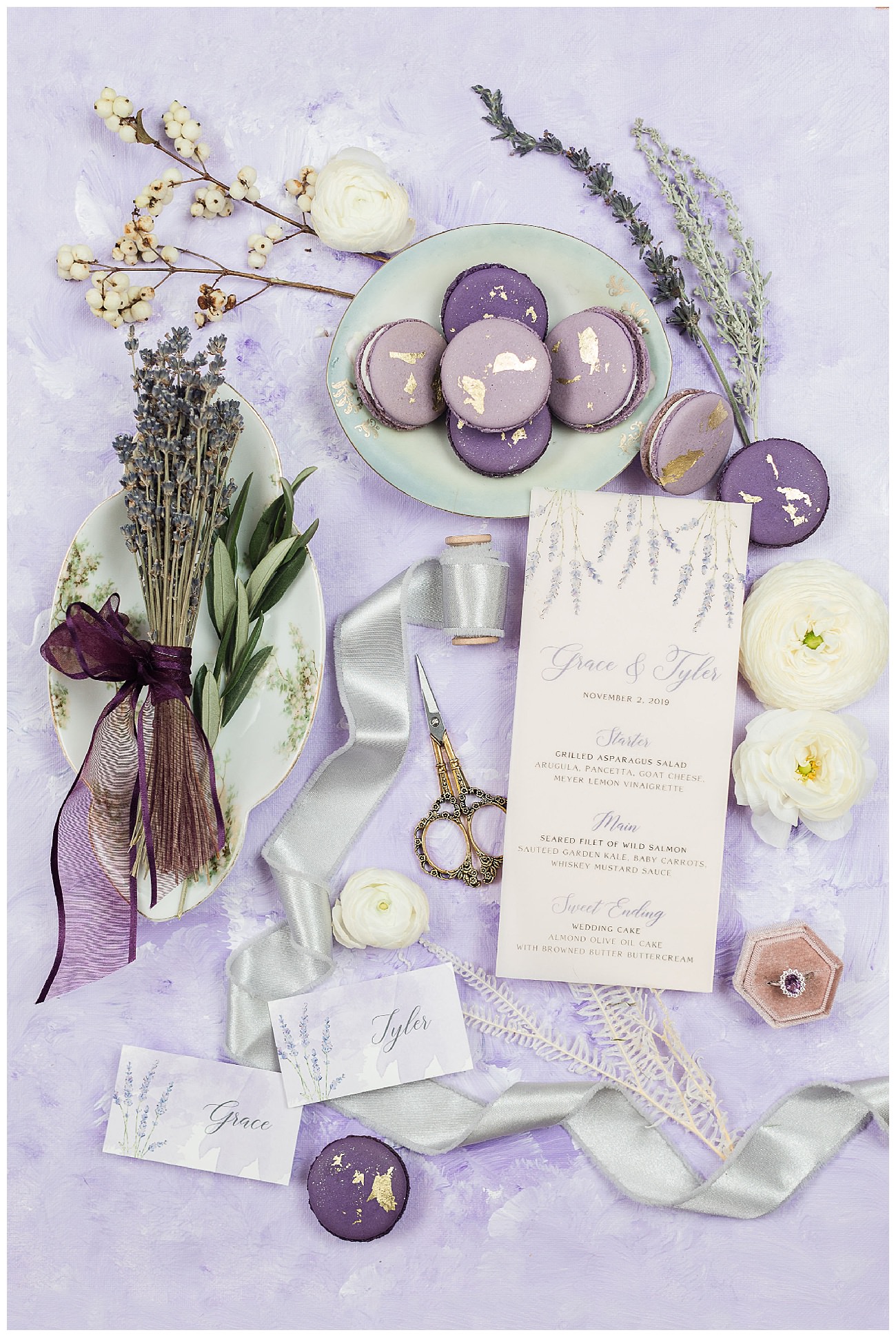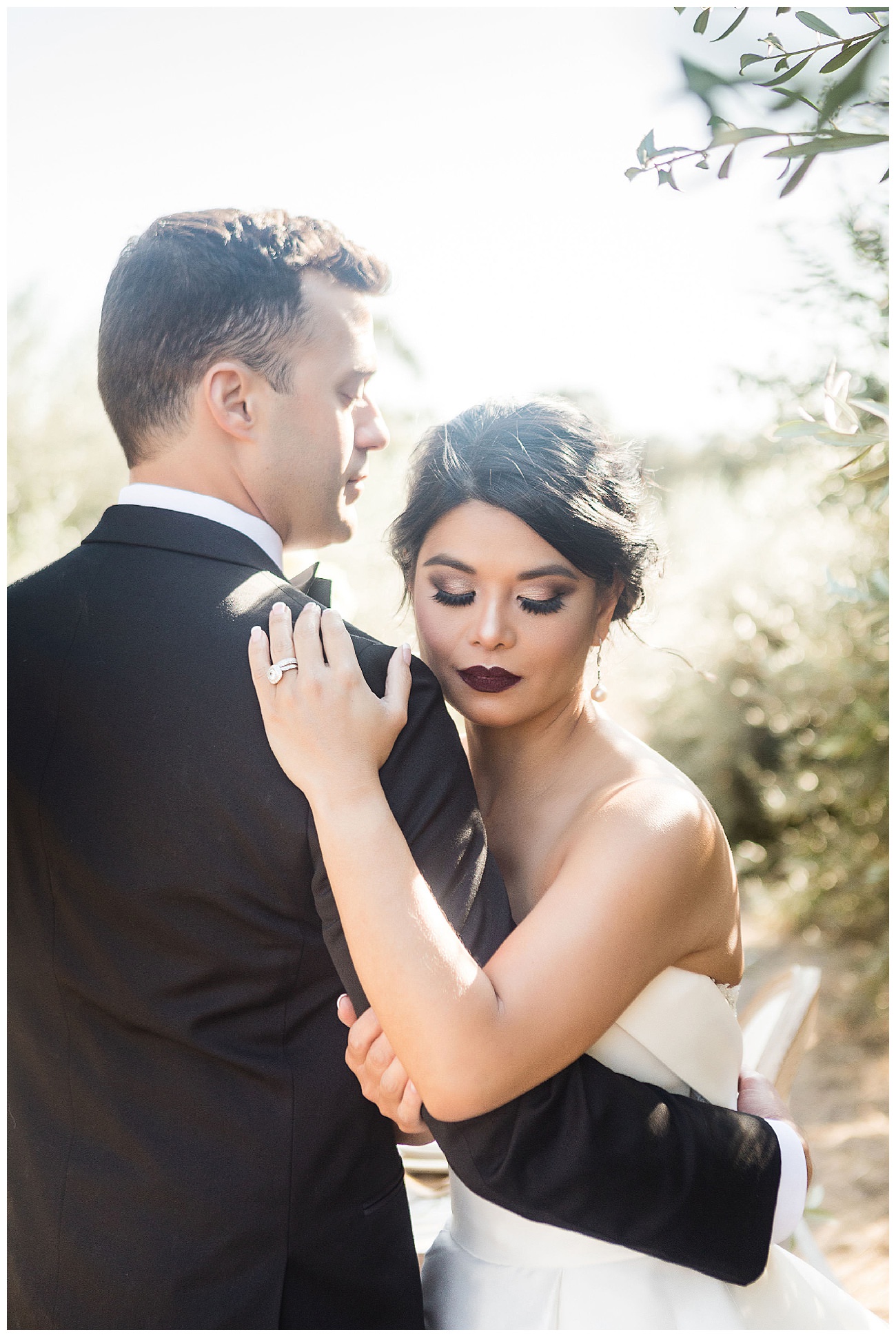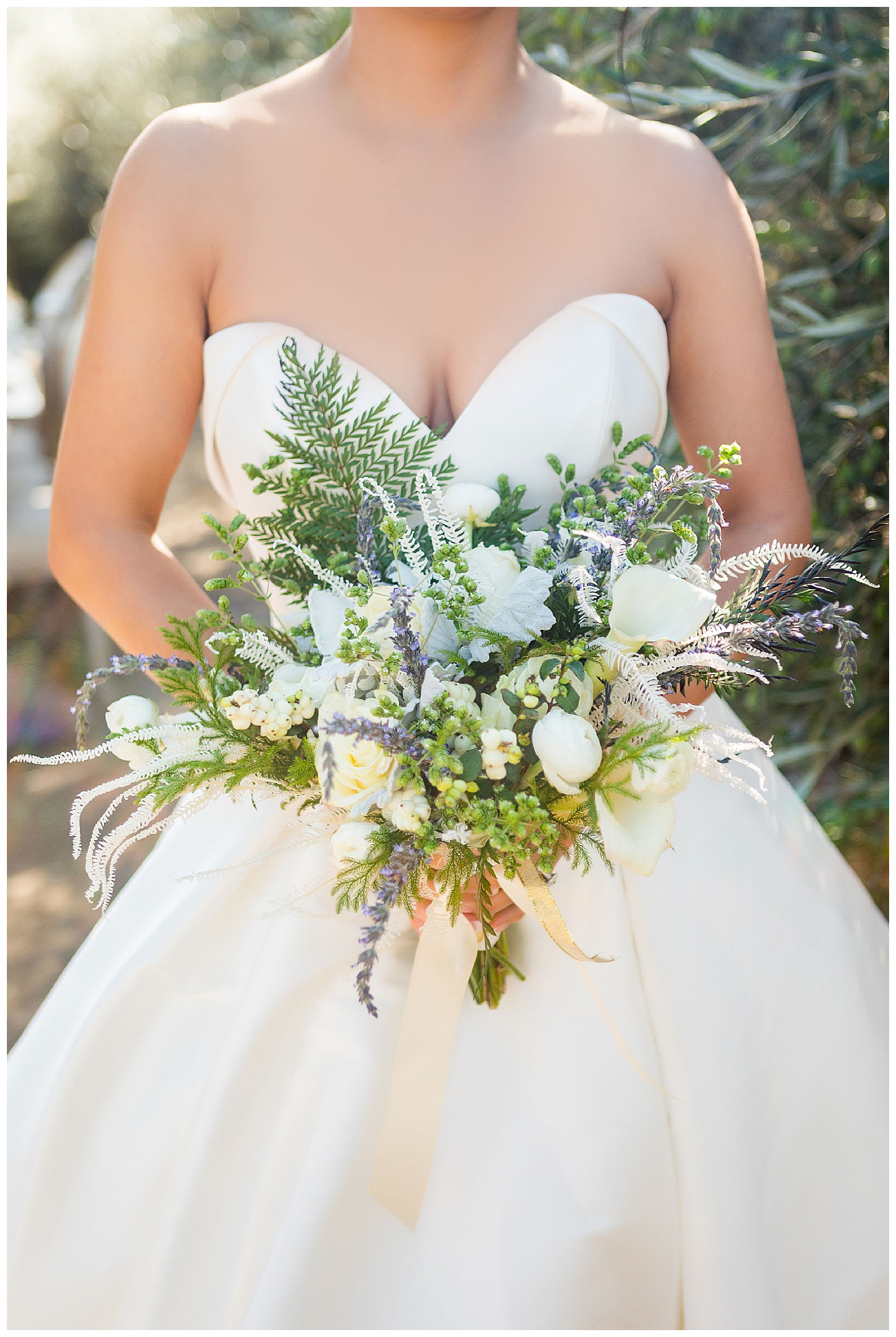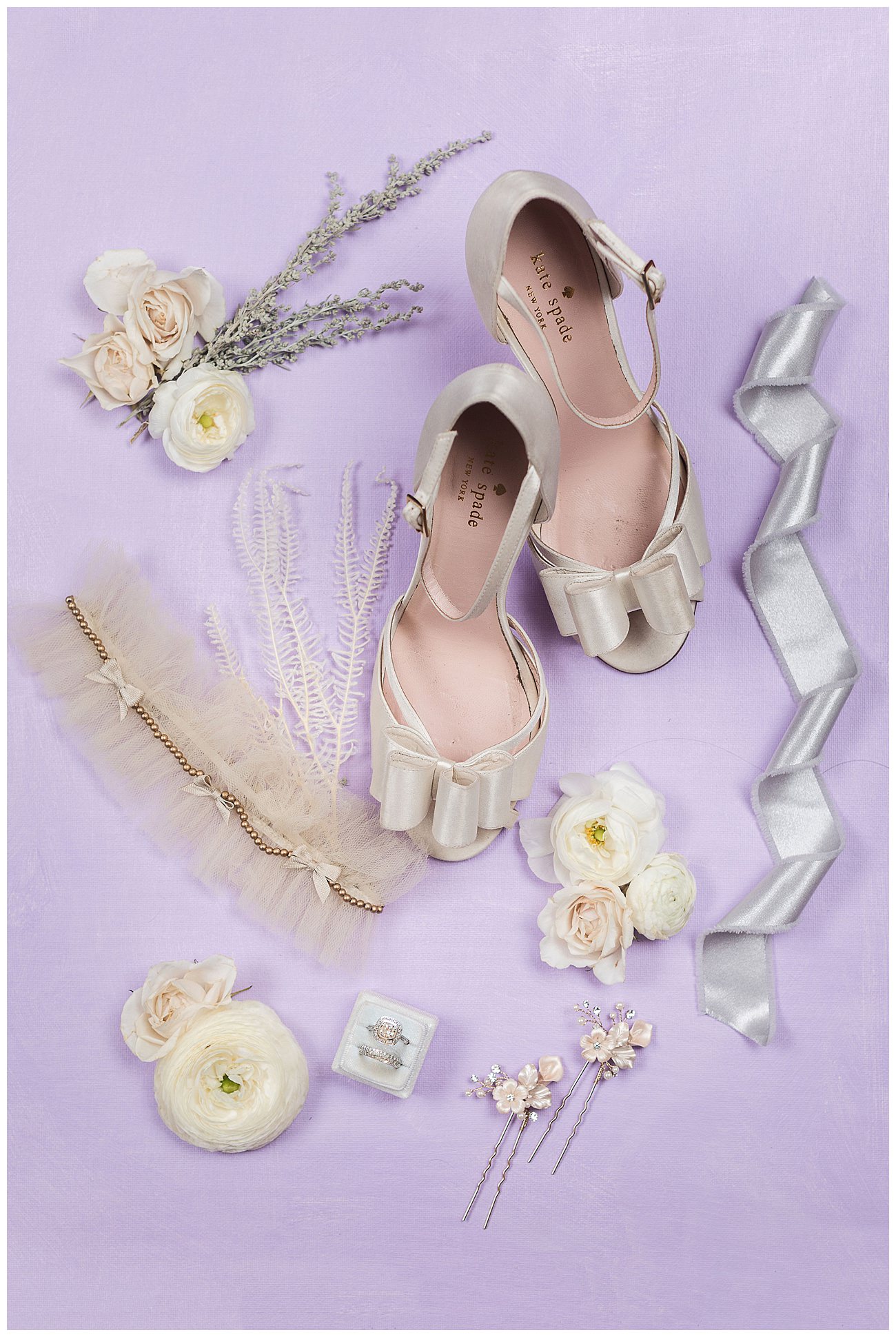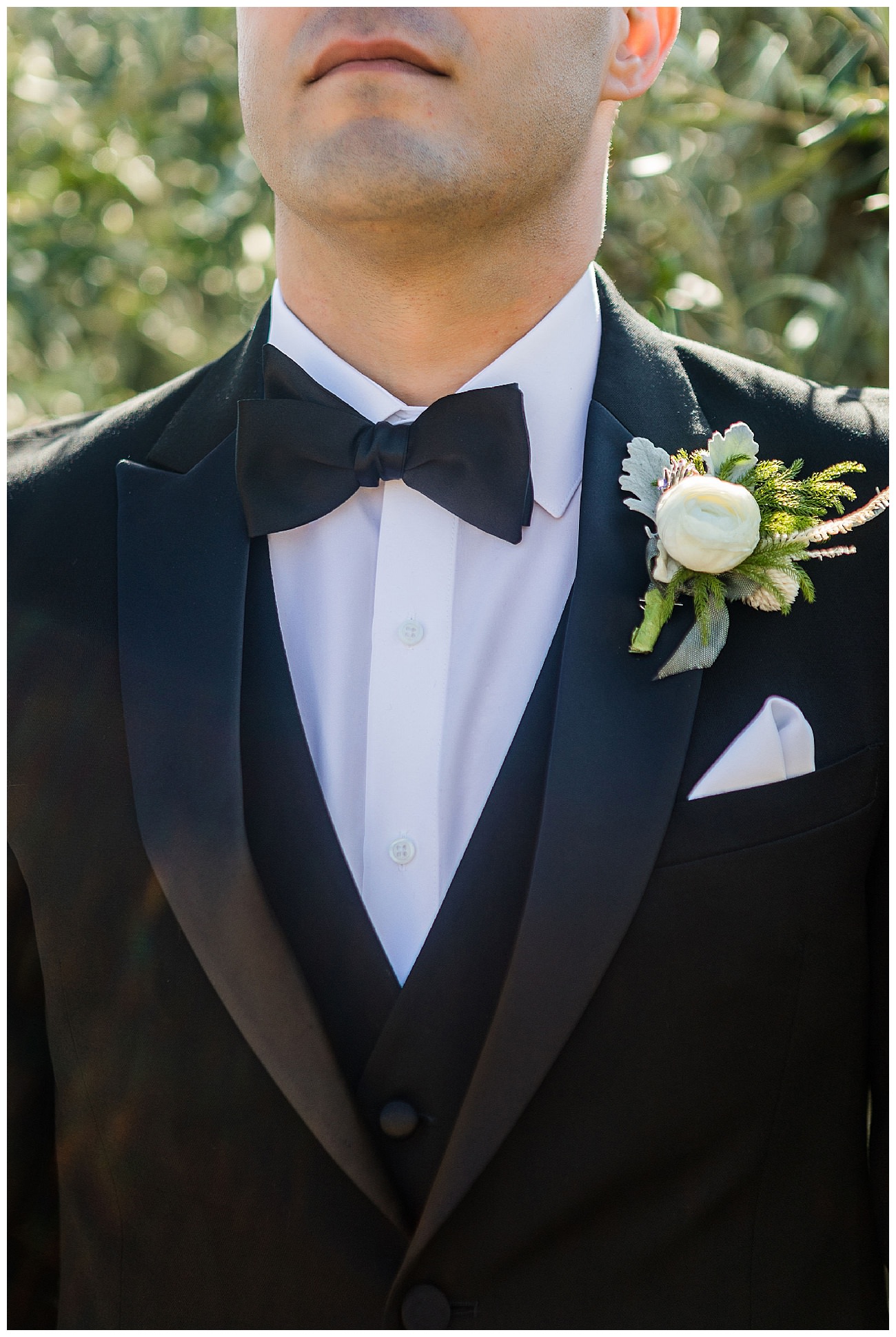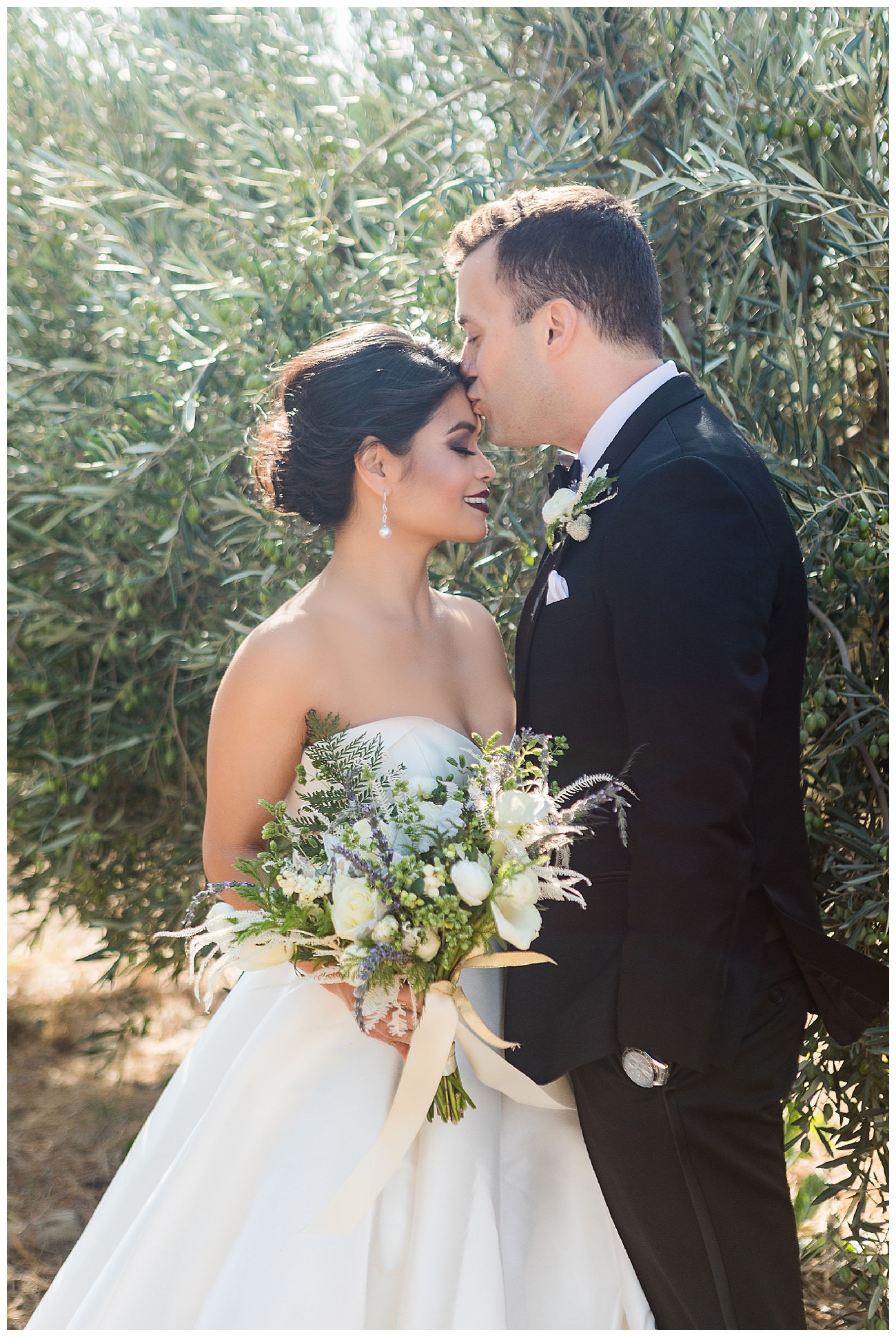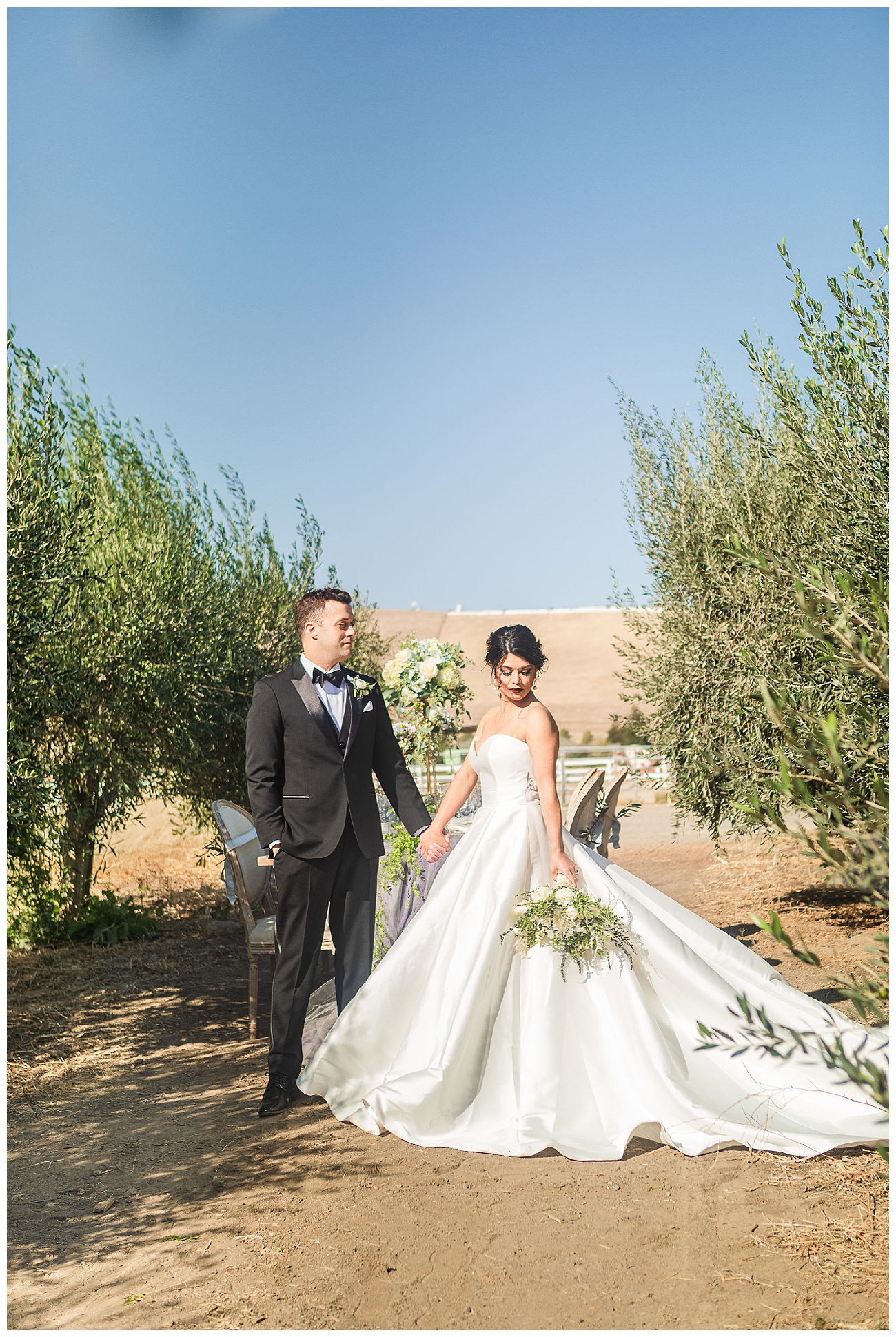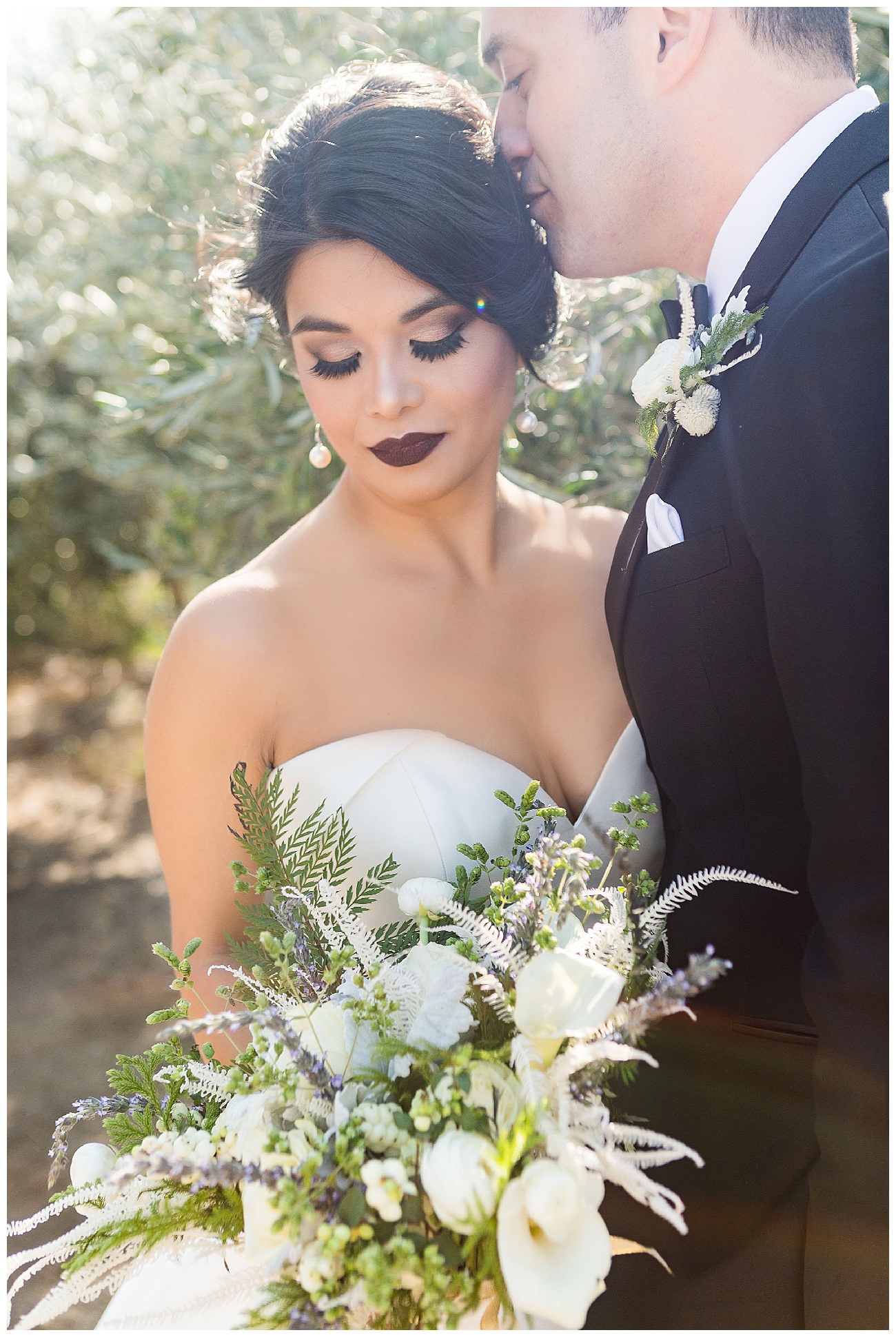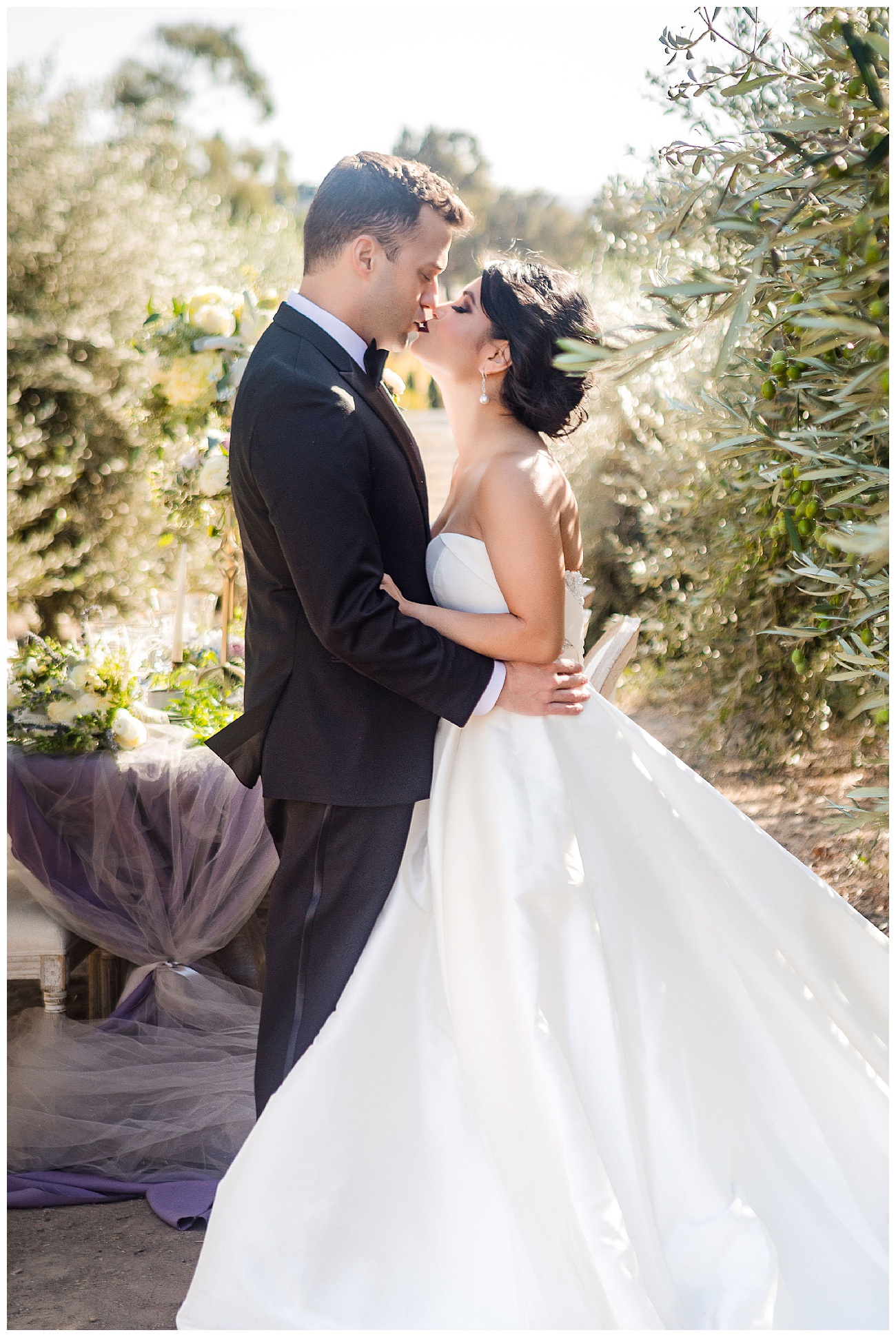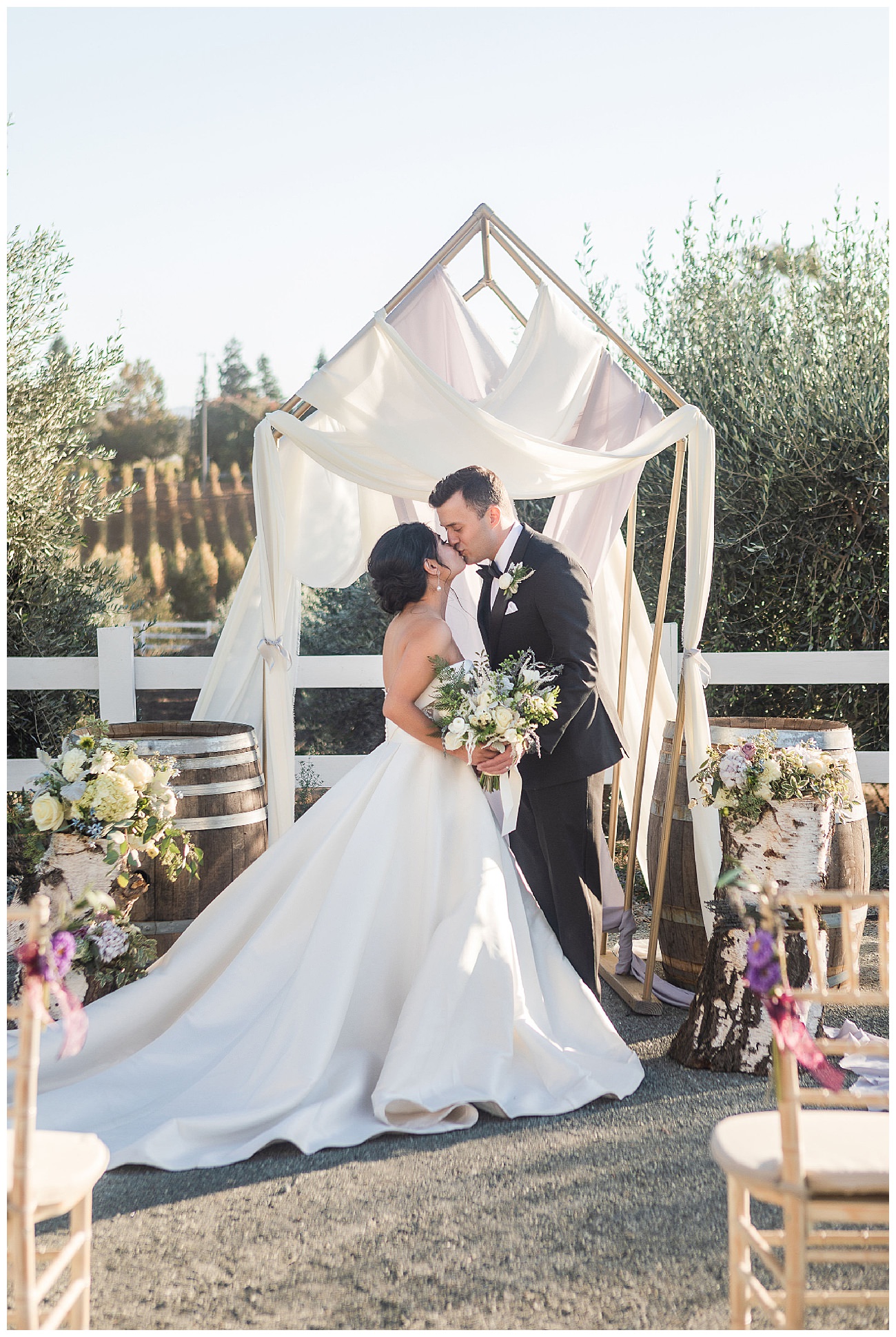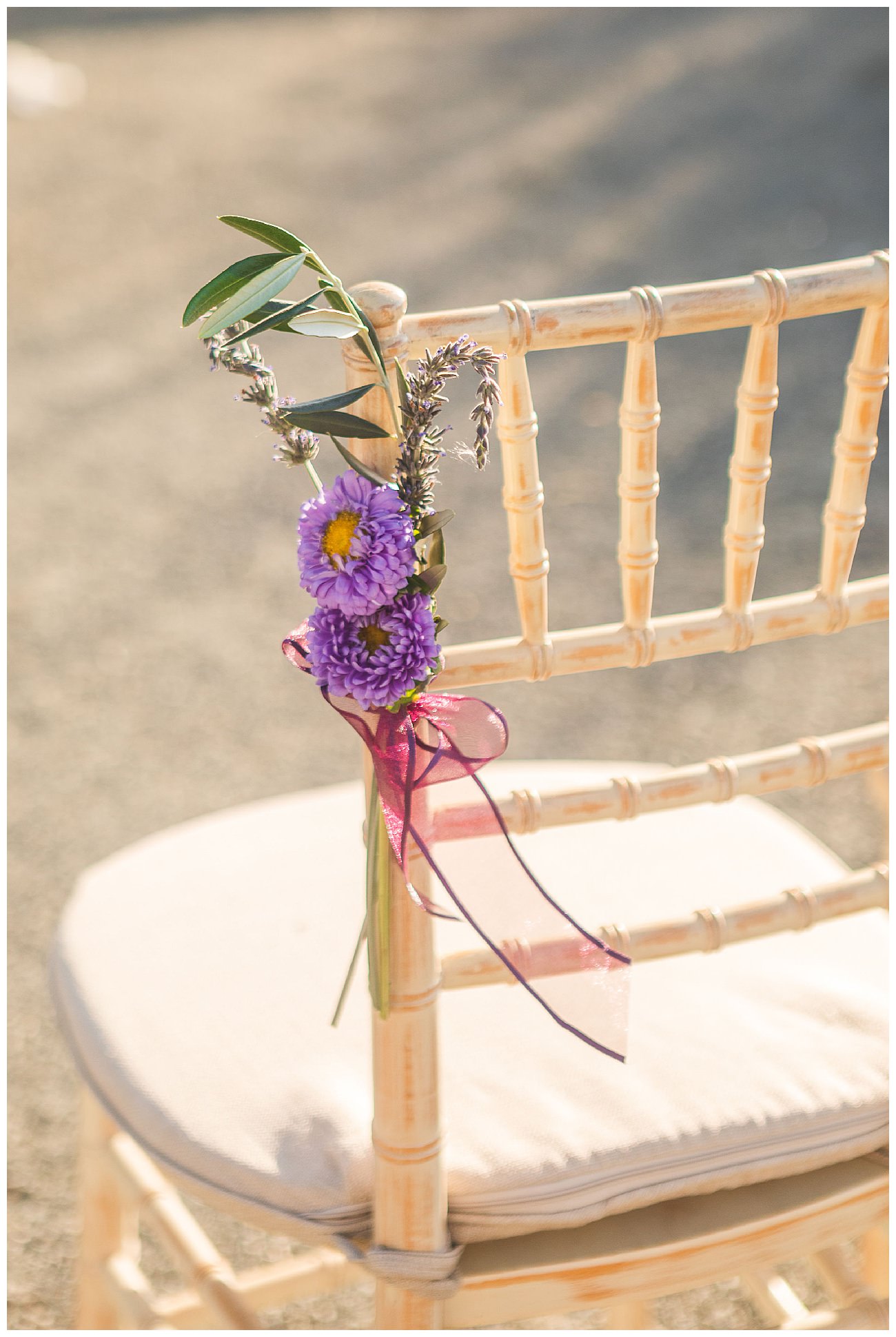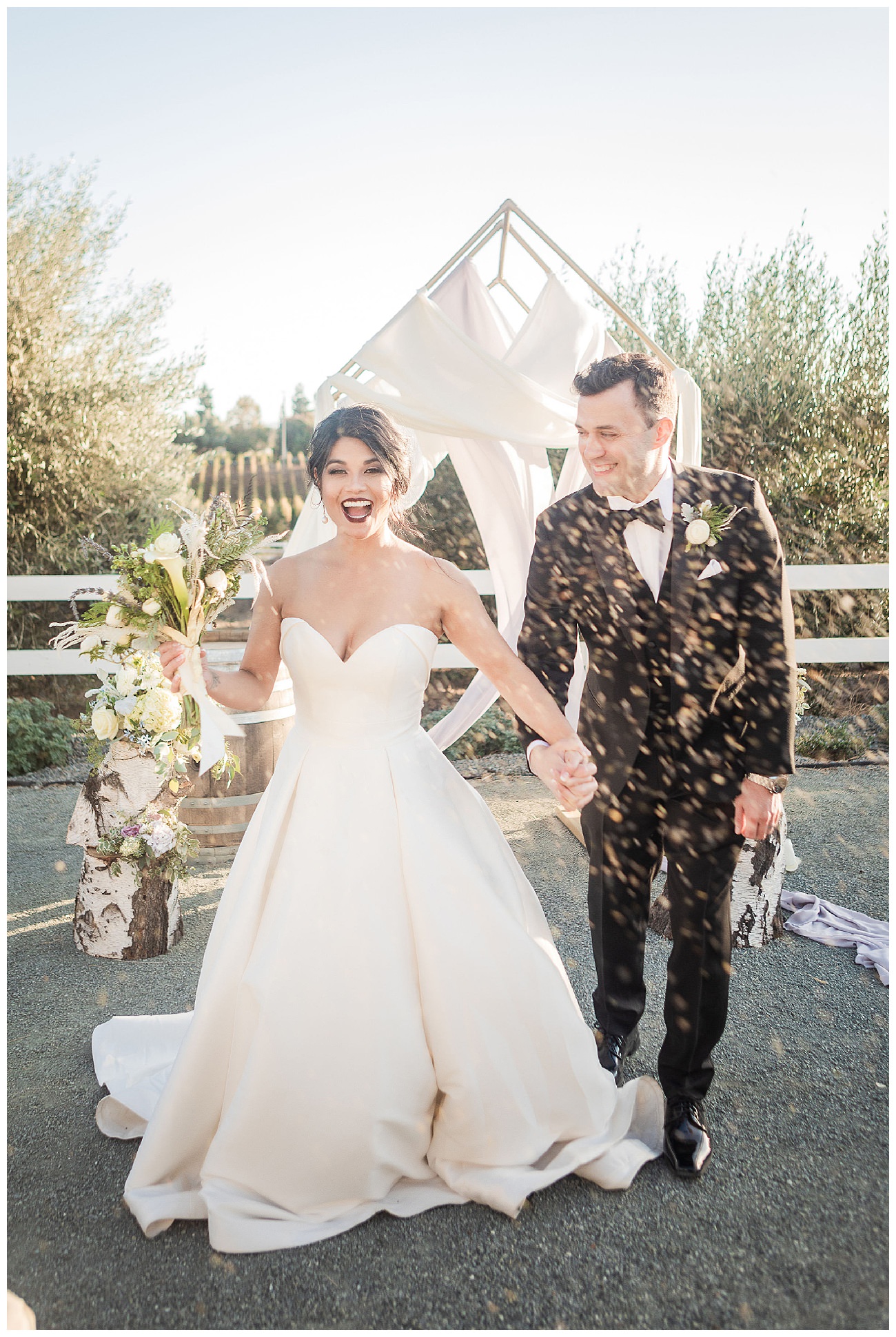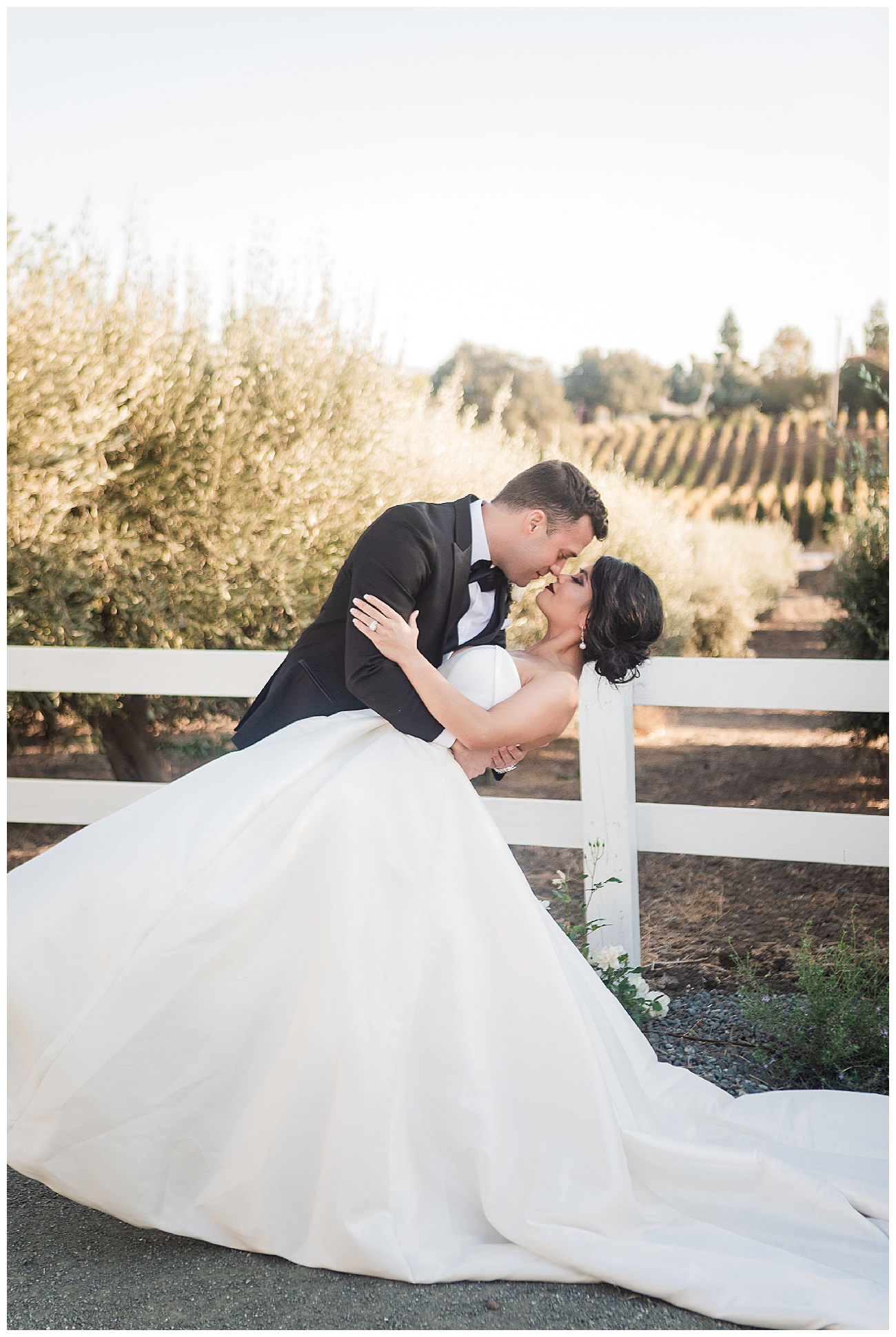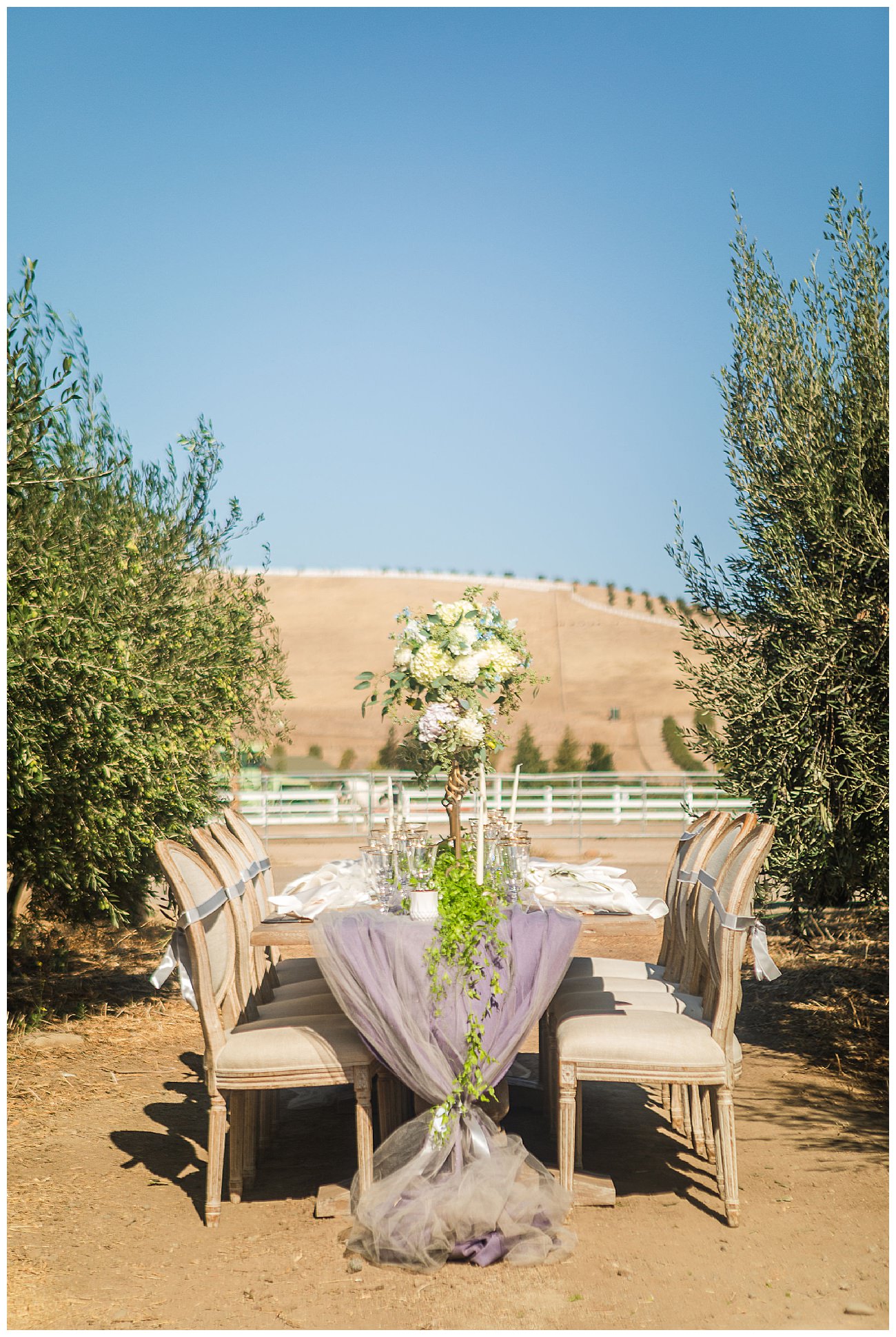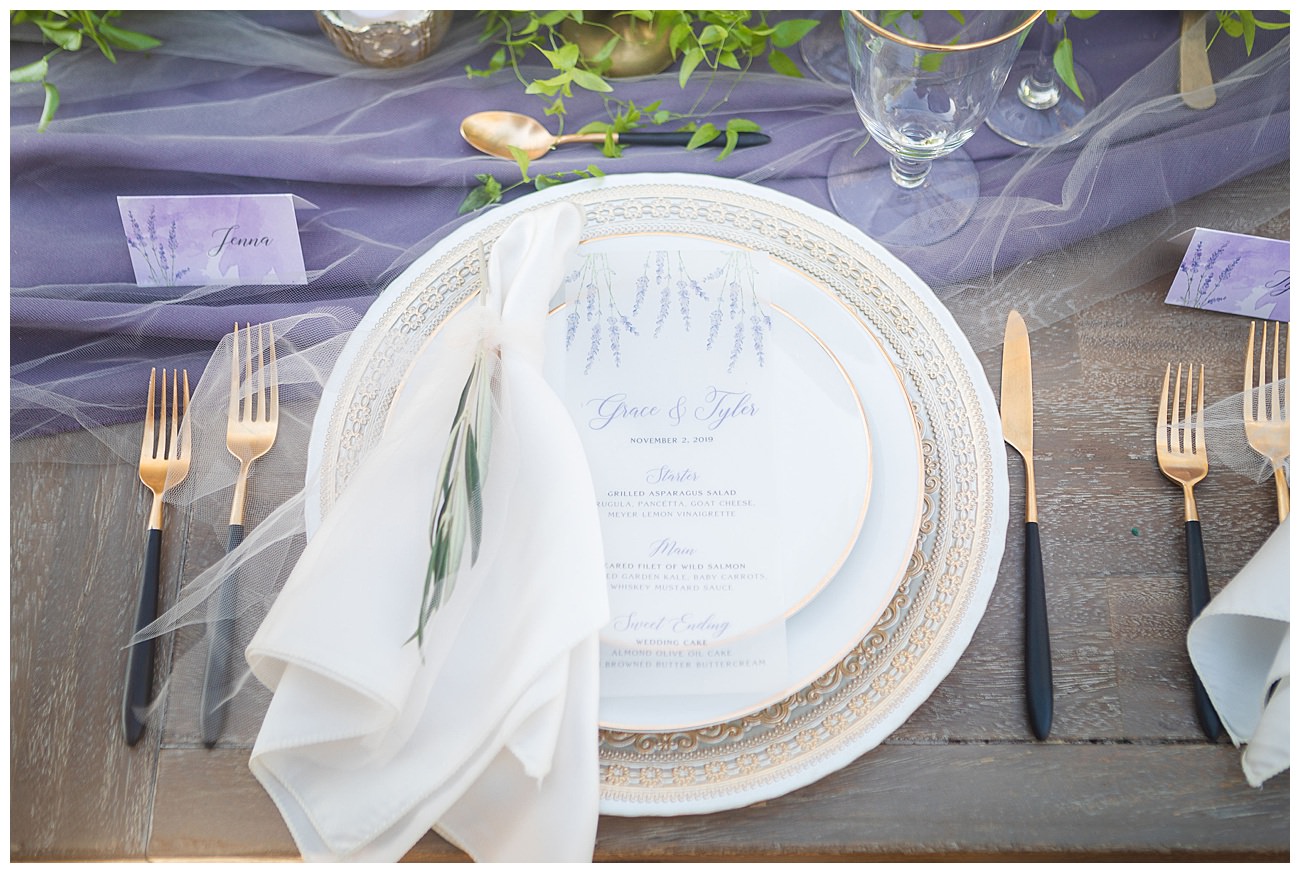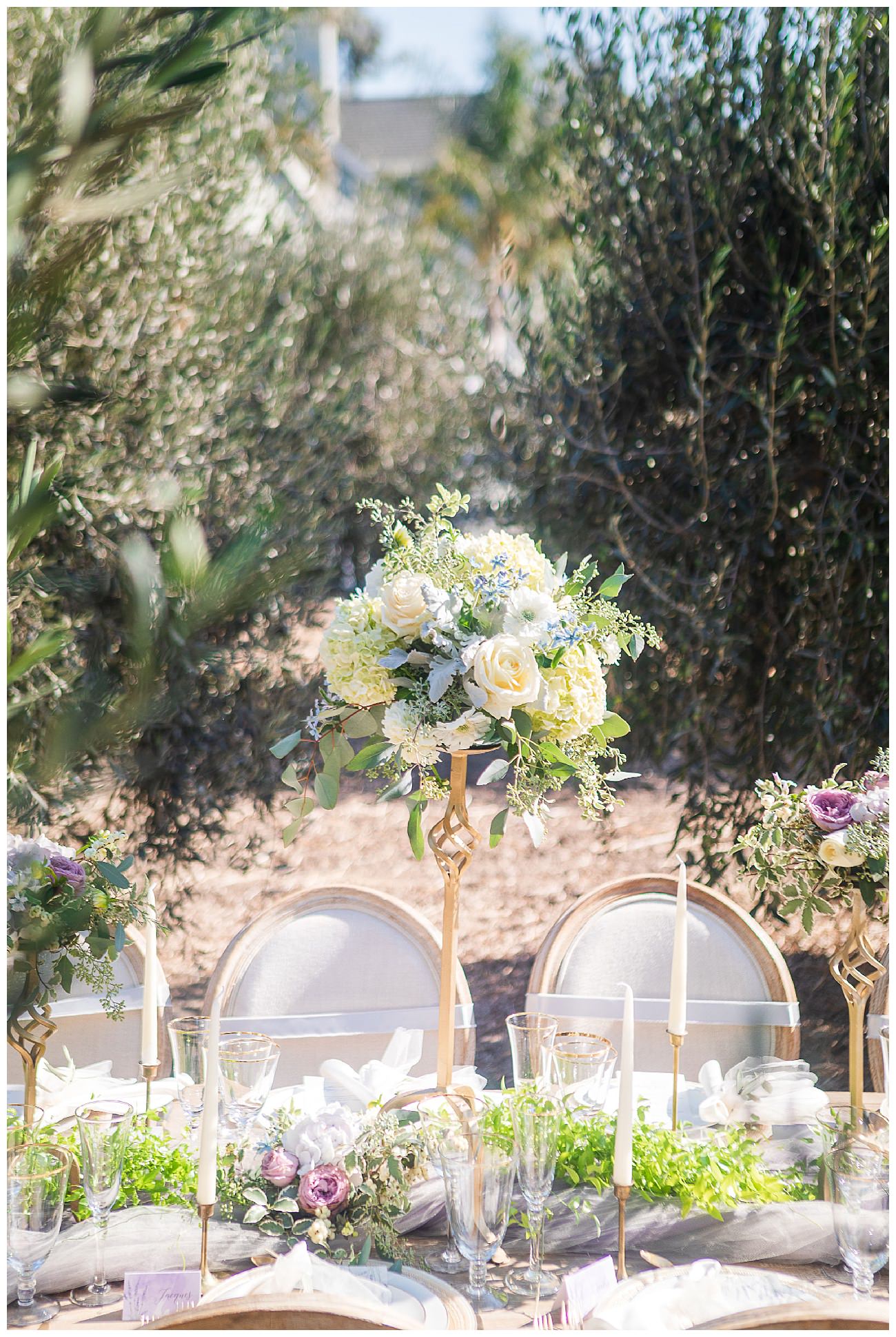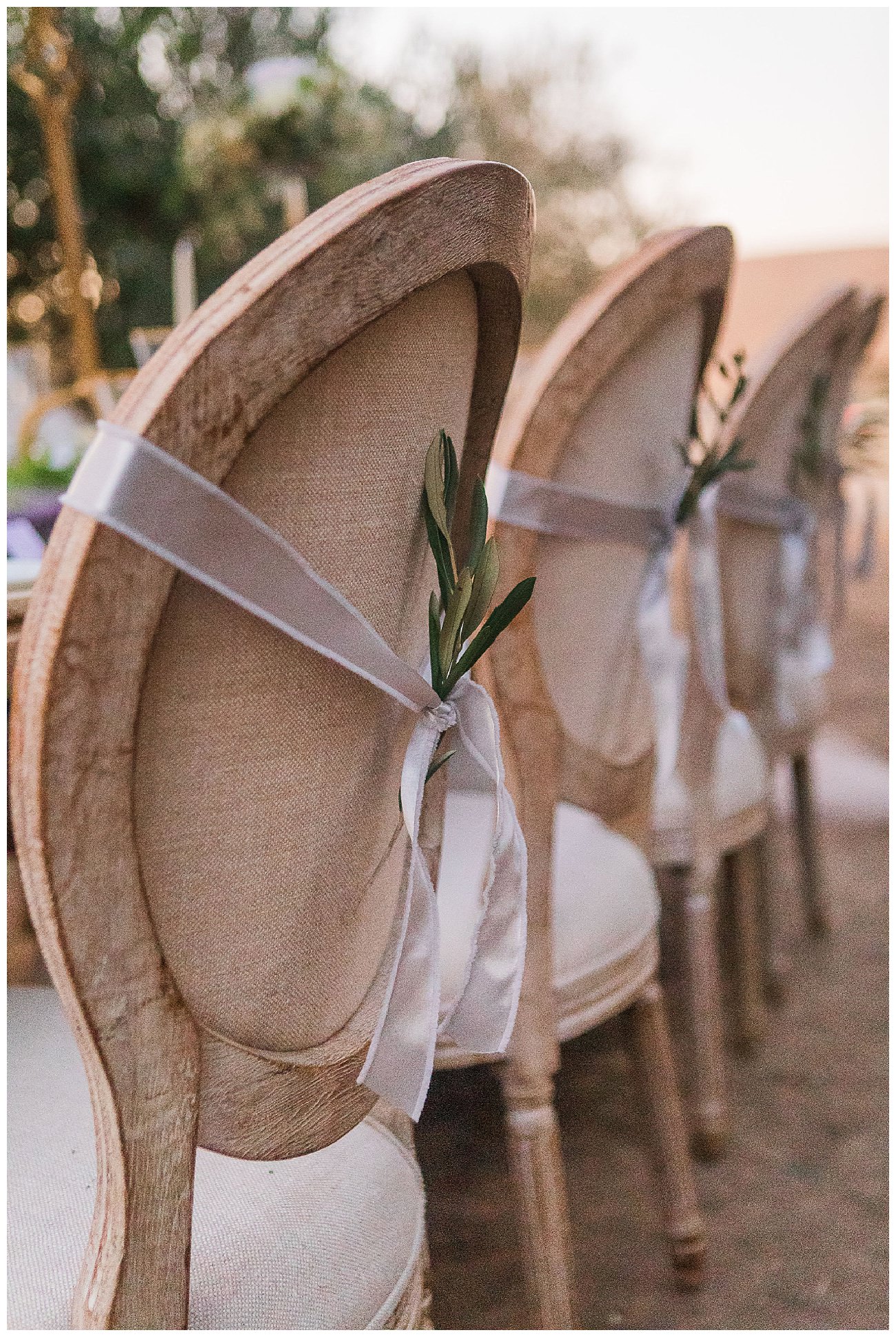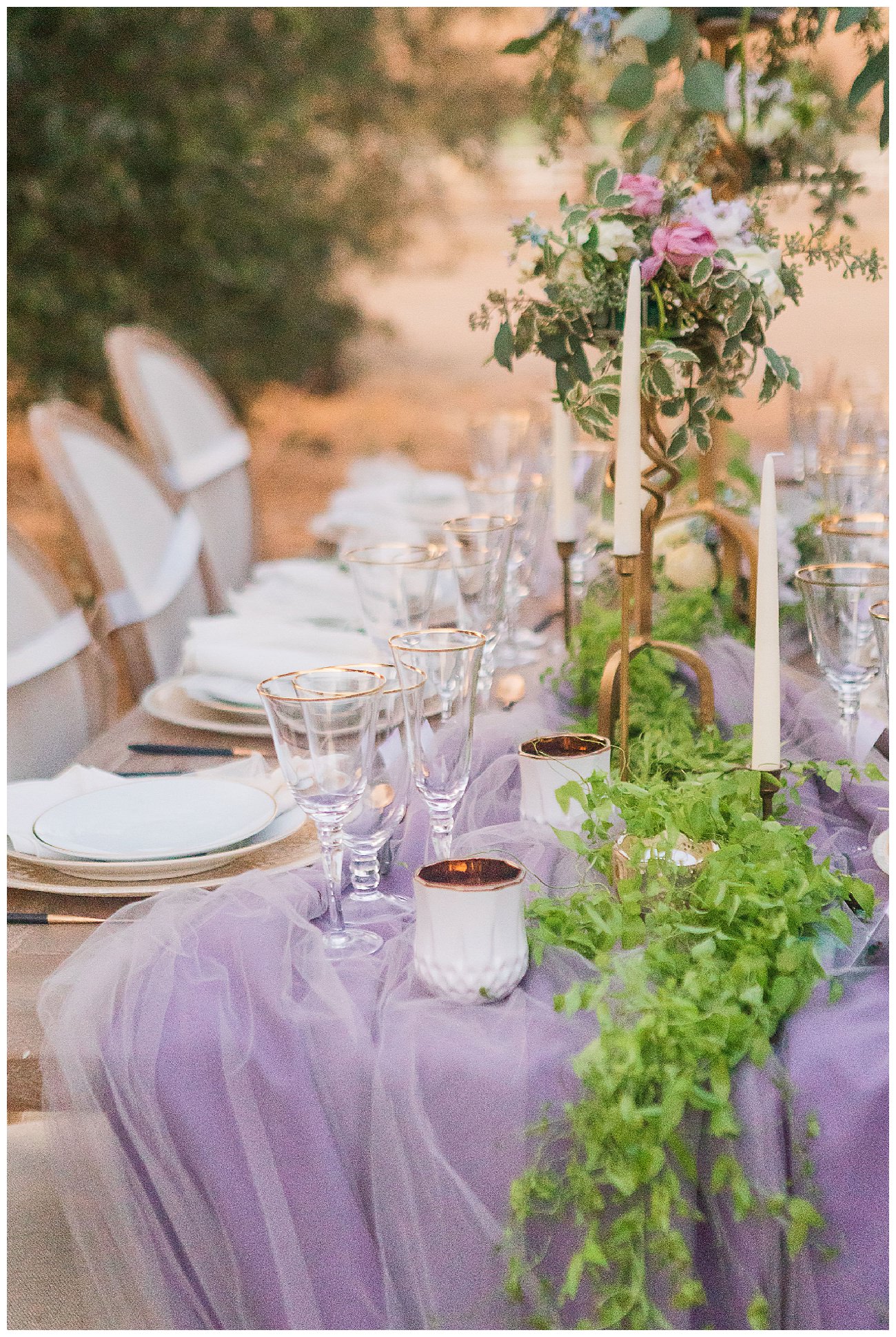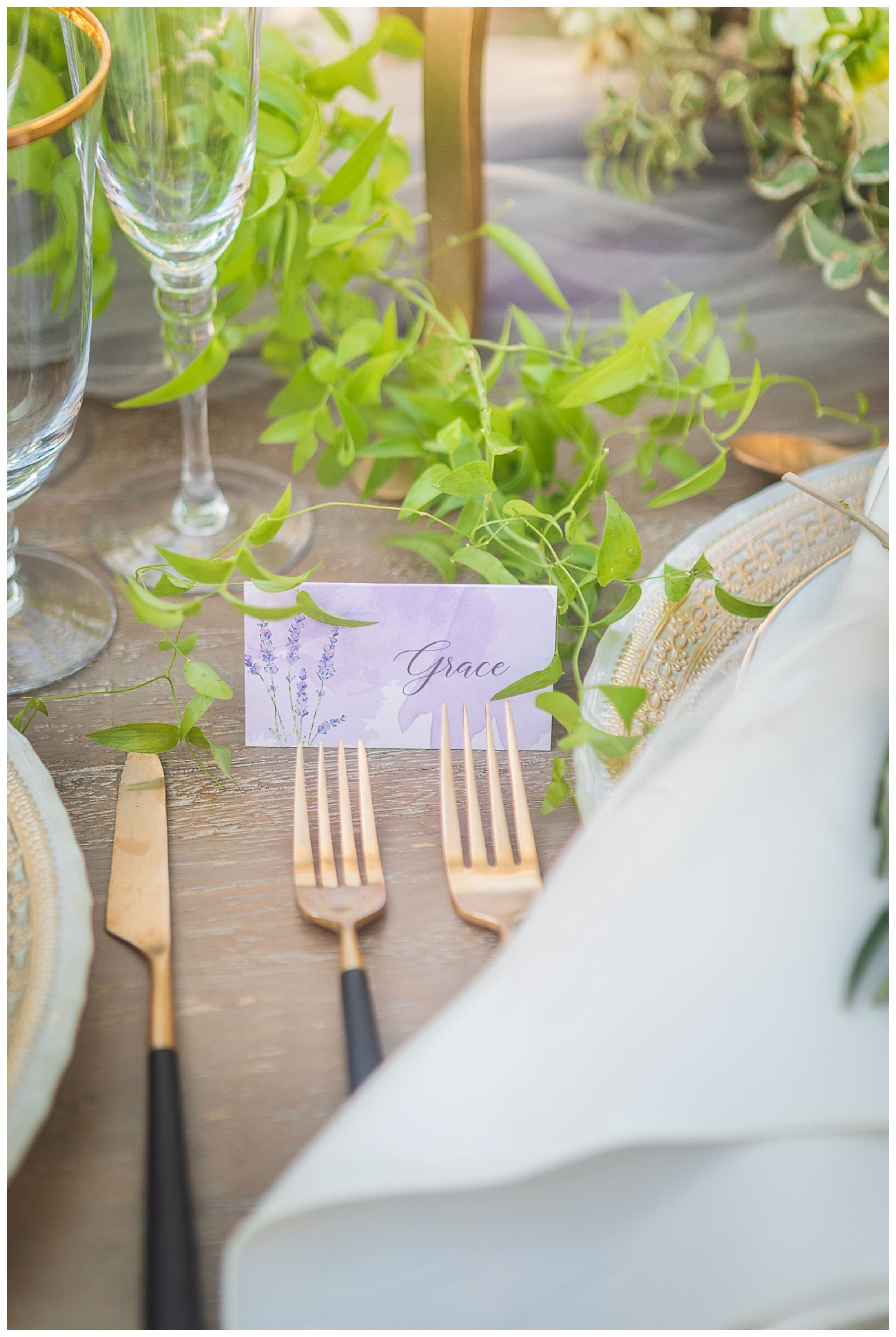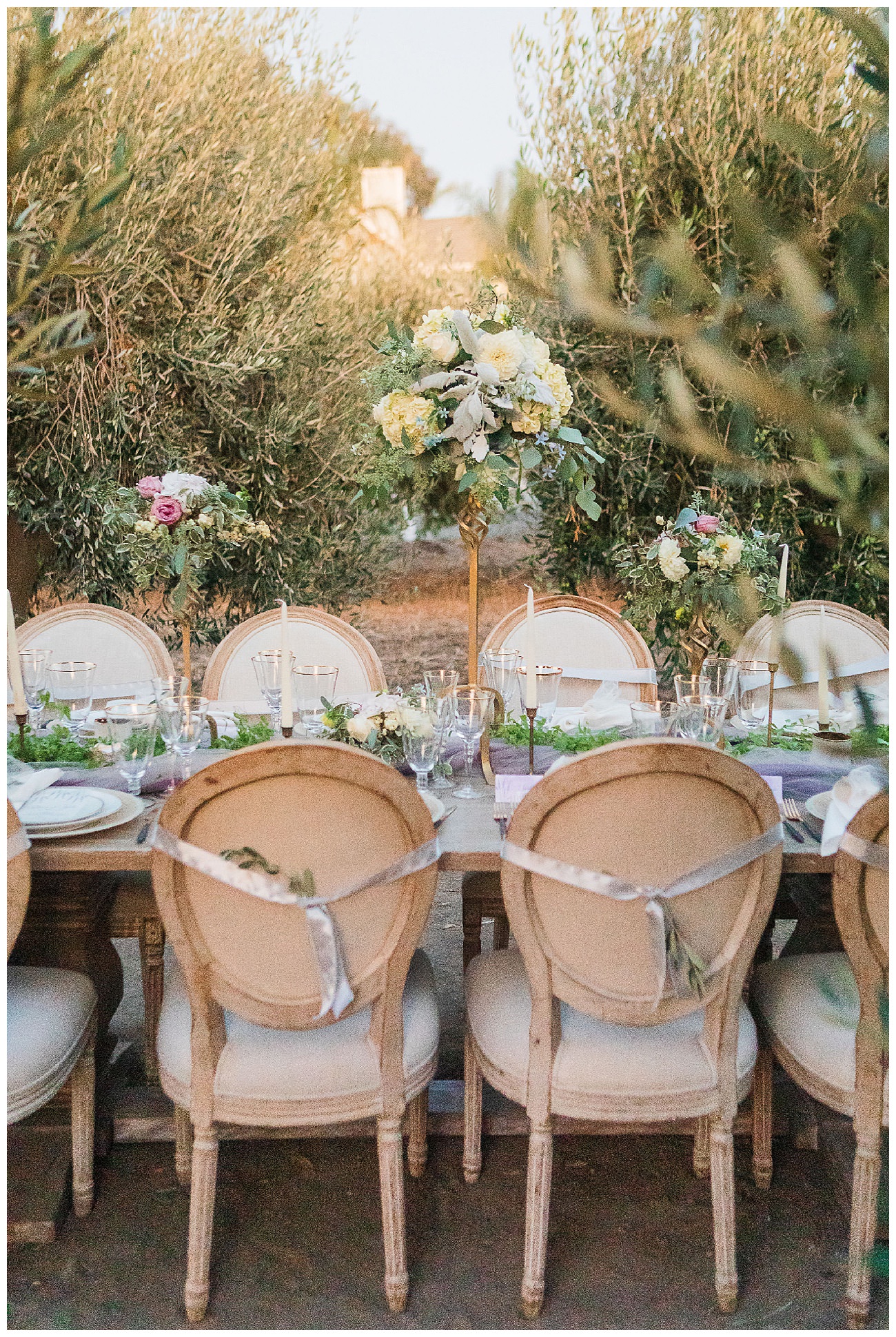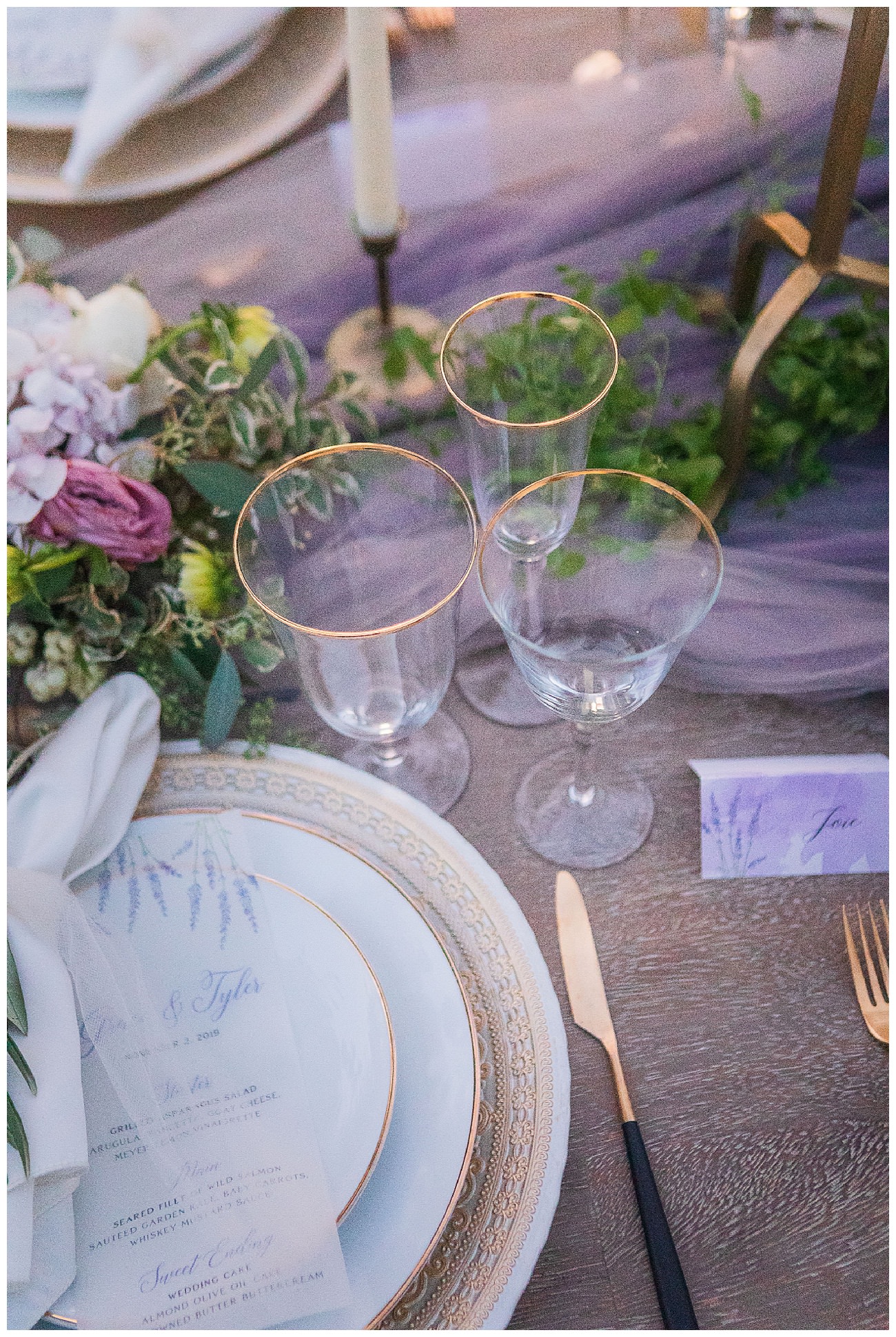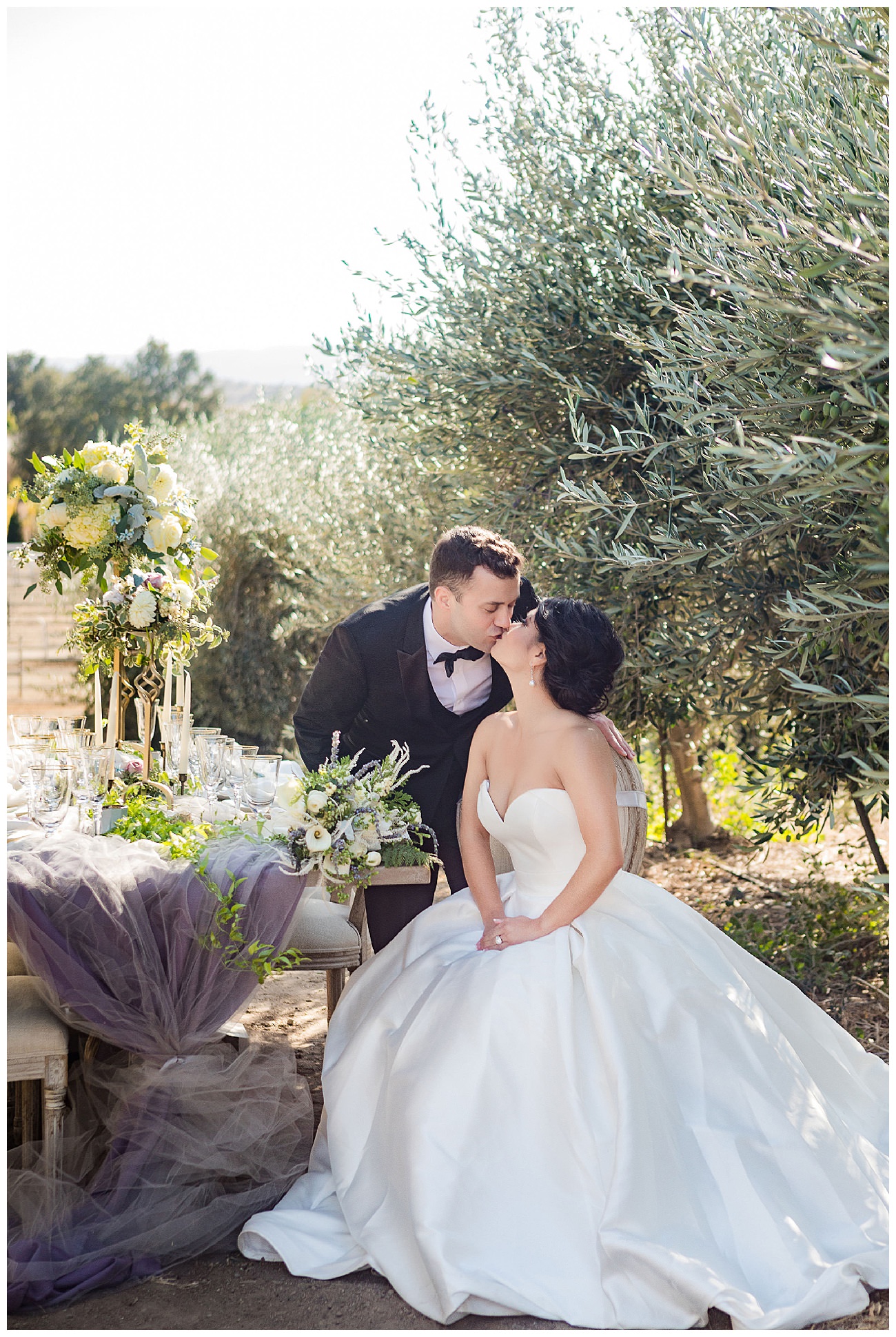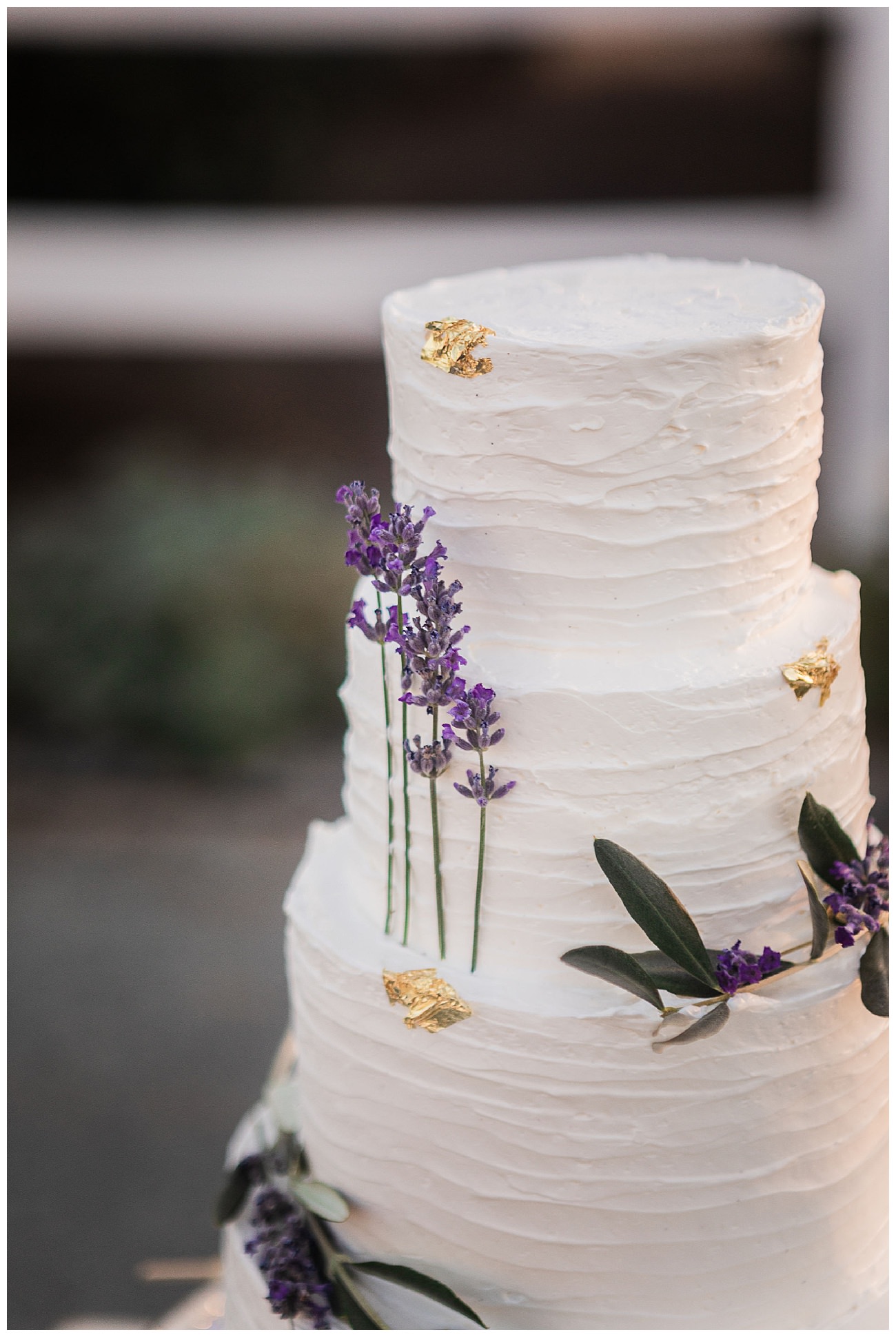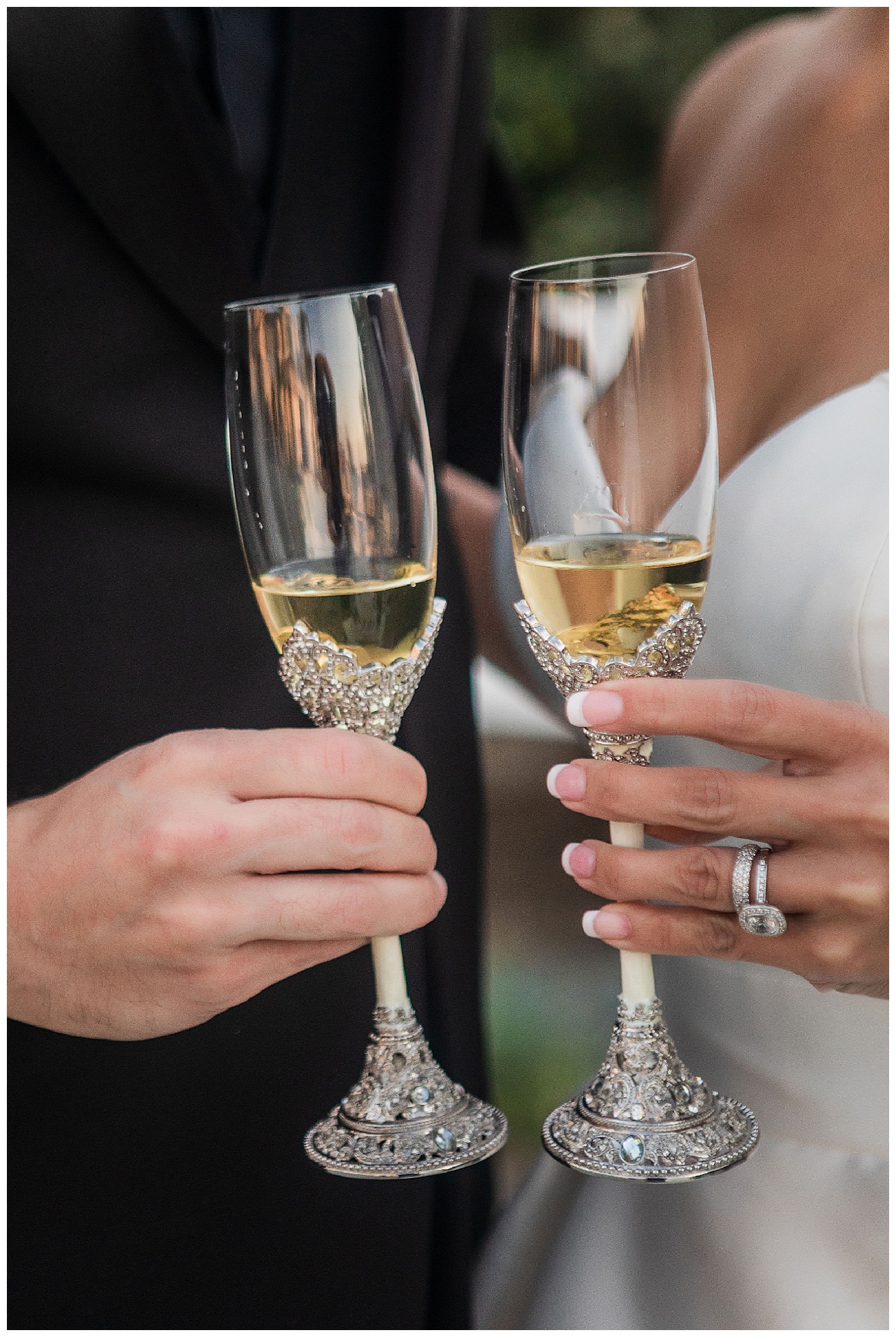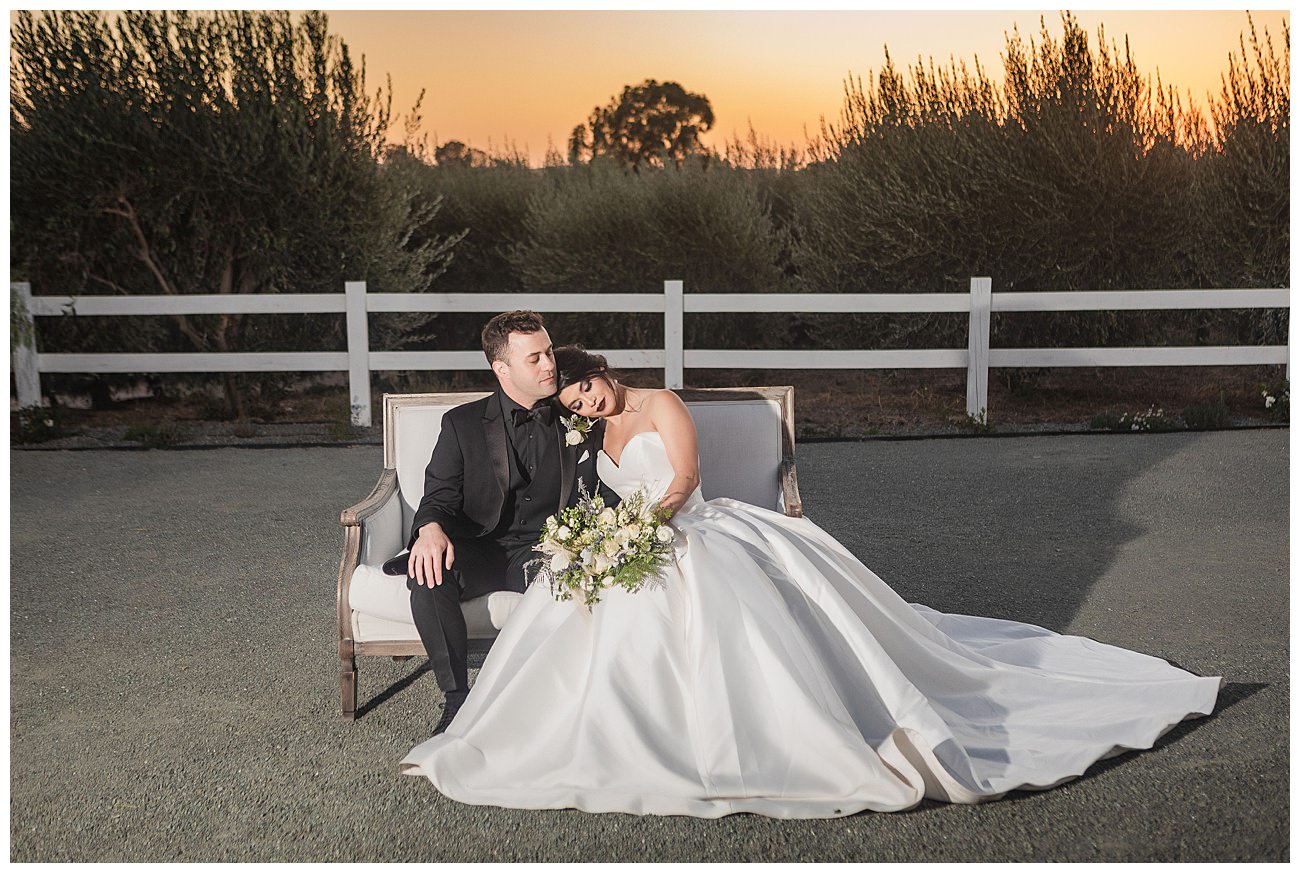 Written by Alyssa Carfang