When Jasmine of Let's Frolic Together heard how Robyn and Eric met, she knew the perfect place to take their engagement pictures. Not far from San Diego in Borrego Springs, metal dinosaur sculptures spring from the desert ground, providing an apt playground for the couple who bonded over a shared love of "Jurassic Park." This fun-filled engagement session has it all — champagne for celebrating, goofy sunglasses that spark plenty of laughter and, most importantly, the palpable joy between two people in love.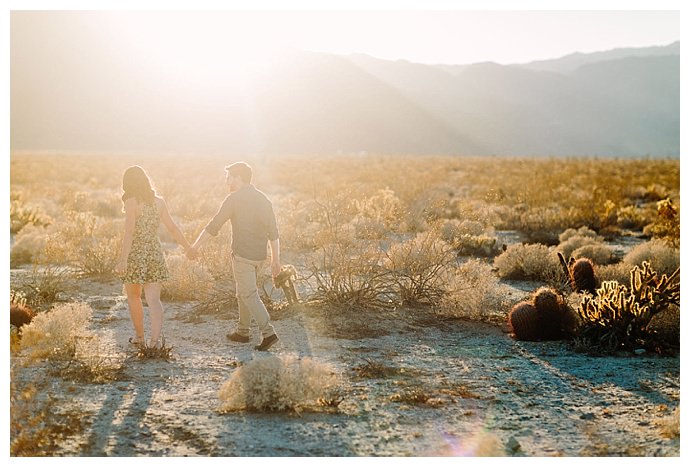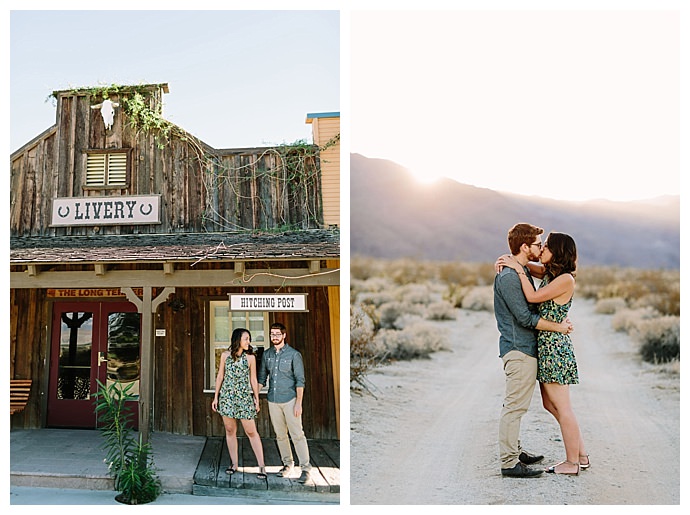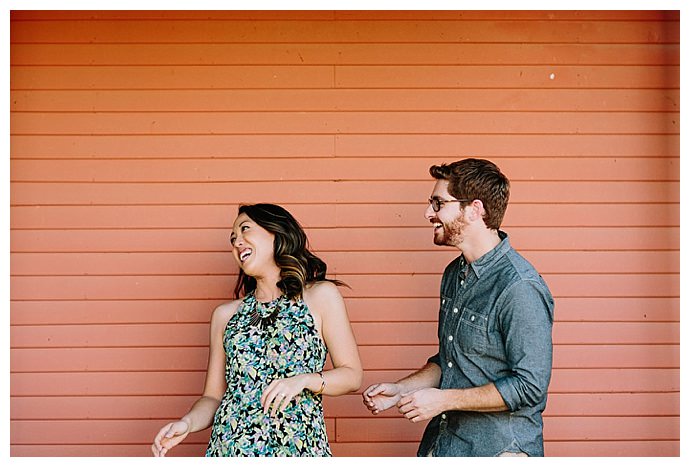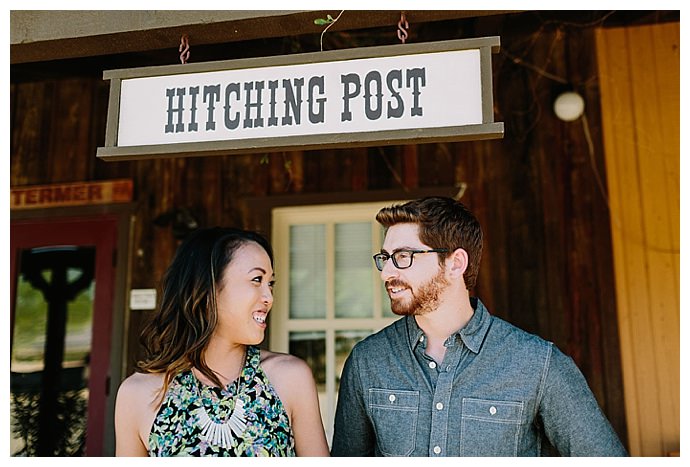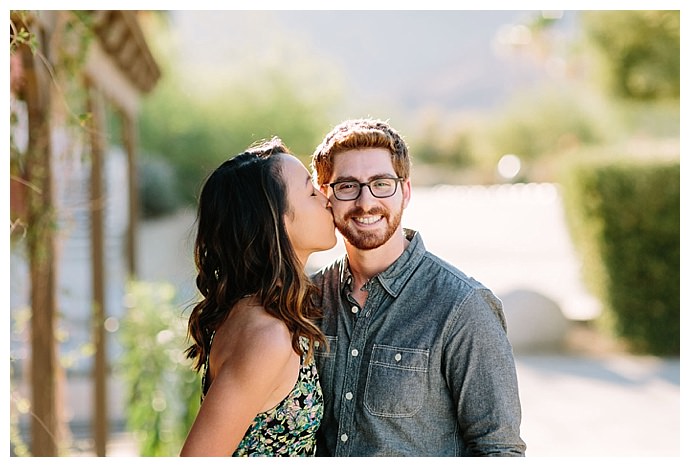 The Love Story
If Robyn and Eric were to tell you, it was a mutual love of "Jurassic Park" as well as a mutual reluctantce of Tinder that brought them together. "I joined the dating app because I was new-ish to Los Angeles and didn't have a huge friend group," Robyn says. "Even through swiping was fun, I found myself not taking it very seriously. Instead of actually putting anything about myself in my bio, the only thing I wrote was a one-line quote from one of my favorite movies — but for the longest time, no one got or noticed it."
Eric was swiping away on Tinder one day when he nearly swiped left on Robyn. After almost listening to what he now says was terrible advice from a friend who insisted against swiping right on anyone donning sunglasses or not smiling, he nearly sent her Tinder profile into the left abyss when something in her bio caught his eye. "As I was about to swipe left on my future wife, I saw the 'Jurassic Park' quote and realized the enormous mistake I was about to make." It was clear from the get go that these two shared more than just a love for "Jurassic Park." "On our first date, I remember thinking, 'Holy crap, I don't know if she's gonna want to marry me, but I want to marry her,'" Eric says. "On our second date, when she let me turn on the Bulls game after a dinner out, it sealed the deal."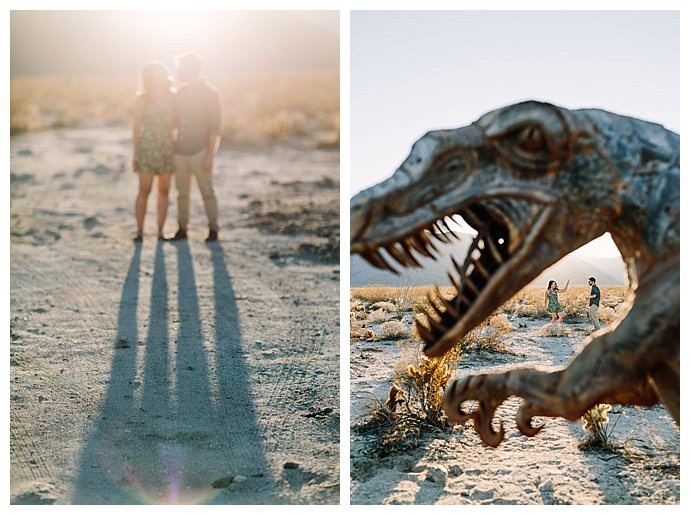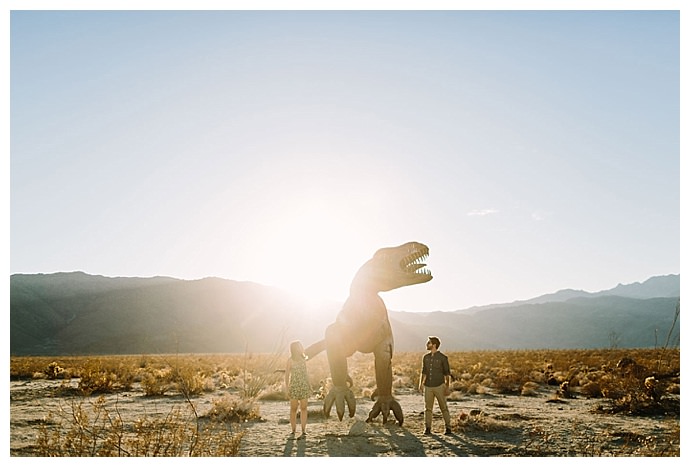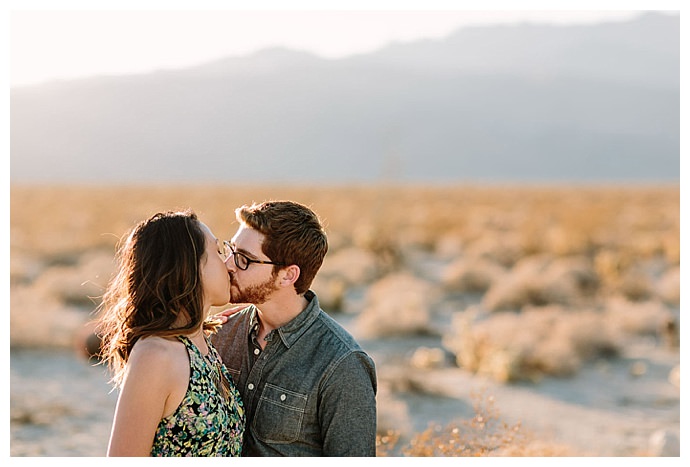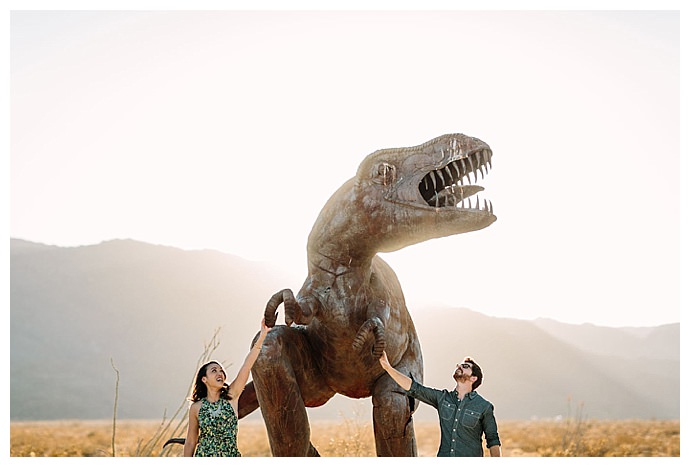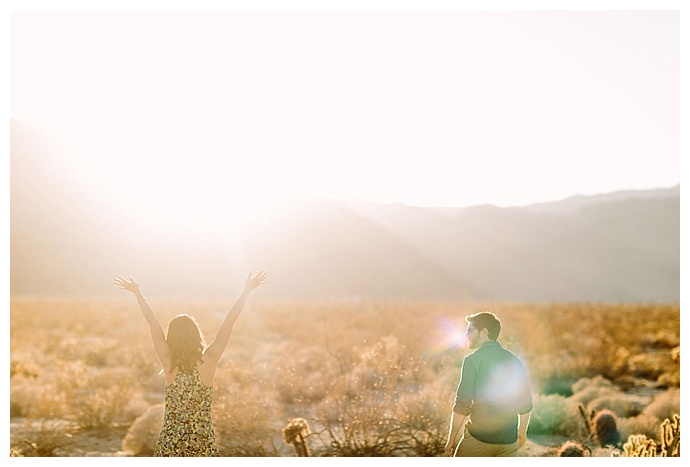 The Proposal
Two years after they started dating, Robyn and Eric had just recently purchased a new condo. With a rooftop offering sweeping views of Los Angeles, Eric knew it was the perfect place to propose. "We didn't have any outdoor furniture yet, so I decked it out in string lights, candles and a ton of flowers," he says. "When Robyn came home that Friday night, she was expecting to meet a friend for dinner and for me to be working late. But in reality, her friend was in on it and not coming over, and I had an excused absence from my boss who was in on it, too." Eric placed a sign at the bottom of the stairs telling Robyn to head to the roof, and while he waited for her, he frantically relit the candles that kept extinguishing in the wind.
"When I opened our door and saw the framed sign and lights, I thought I had accidentally walked into the wrong apartment and actually almost walked out," Robyn says. "Even after I realized I was in the right place and walked up the stairs as instructed, I was still confused and a little annoyed that Eric had gone to work and left the rooftop door wide open." But when she got to the roof, it was clear Eric was not at work —he was down on one knee. "To say I was surprised by what I found up there is a huge understatement," she says. "Everything after that was a huge blur of happy tears. While we were in San Francisco the next night, I made him tell me again what he said during the proposal because I was so blown away in the moment."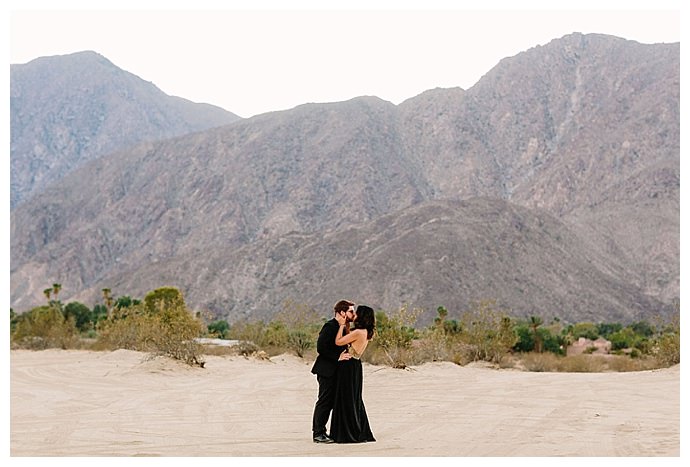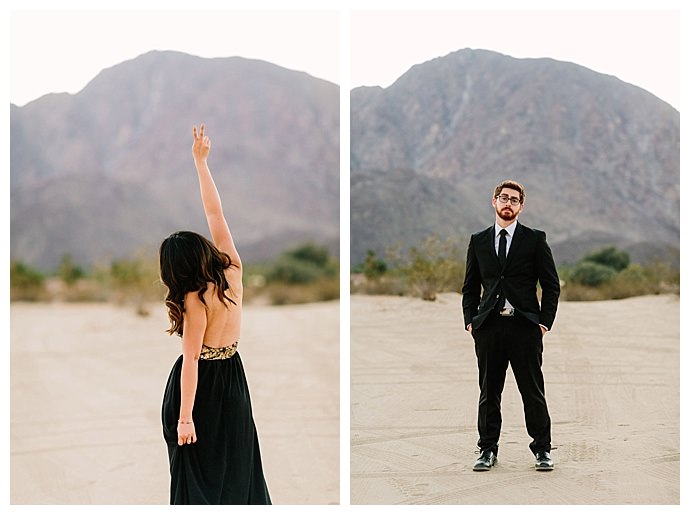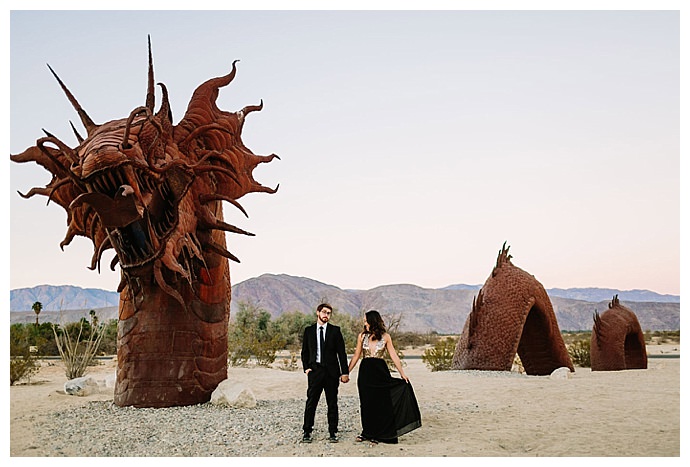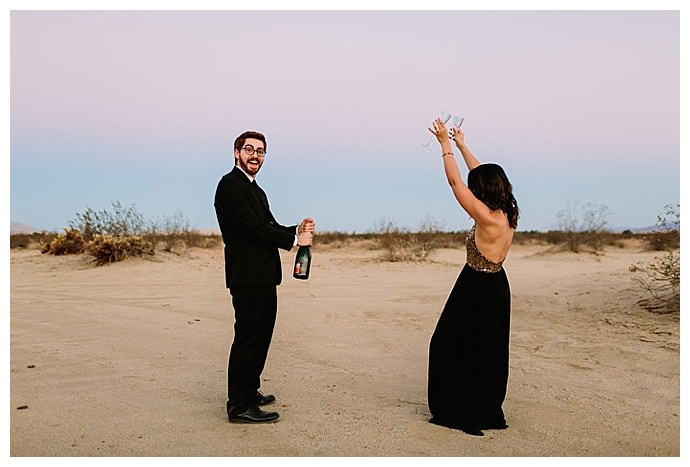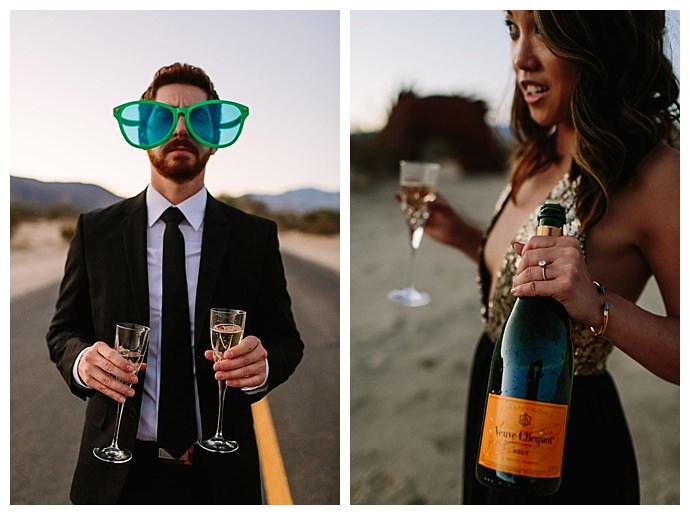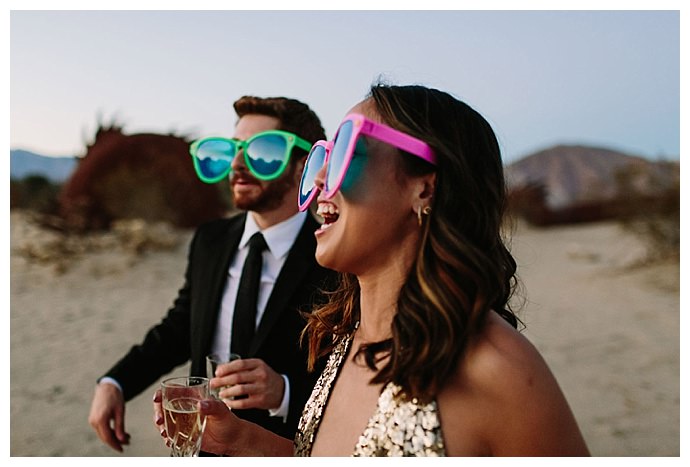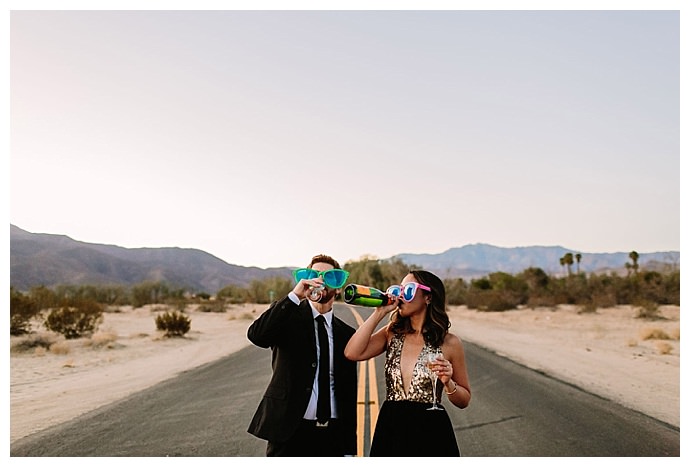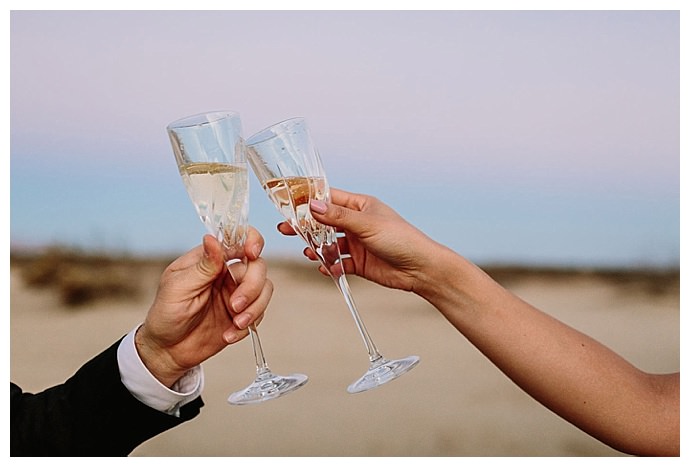 Memorable Moment
"The look of shock and happiness on her face when she came upstairs," Eric says. "All she could say was 'Is this real?' And then she just hugged me really tight before I could even propose."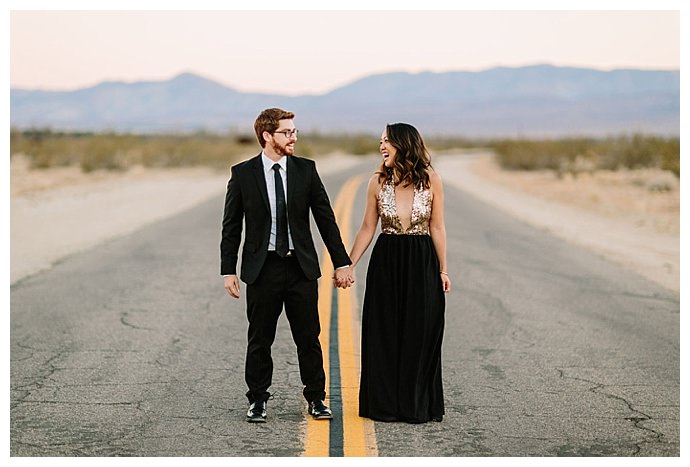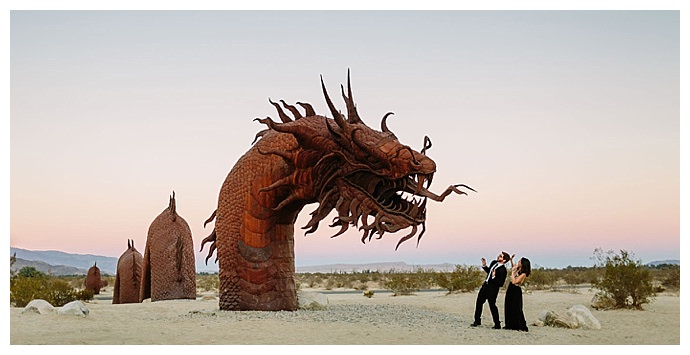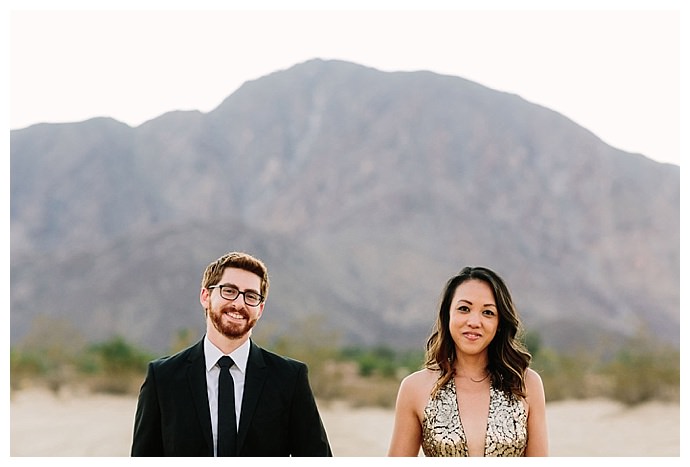 Written by: