Jess and Alisha are nature-lovers. They spend as much time outside as possible and even got engaged at the foot of a waterfall not far from Asheville. So it was only fitting that they take their engagement photos with Danielle Gallo Photography outdoors. They selected the North Carolina Botanical Gardens in Chapel Hill, where they were surrounded by lush gardens and blooming flowers as they smiled and laughed in each other's arms.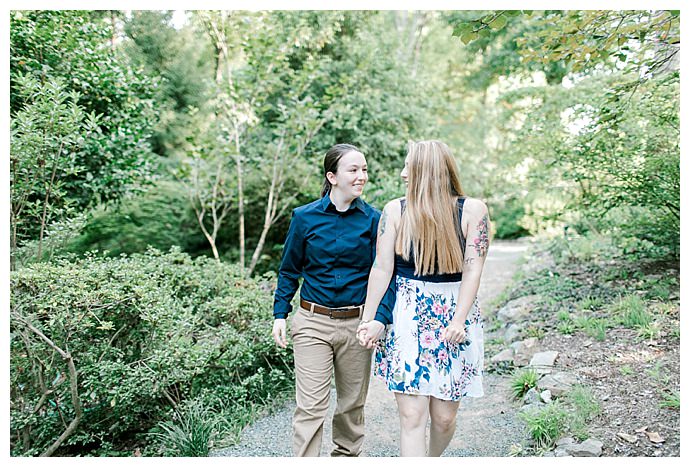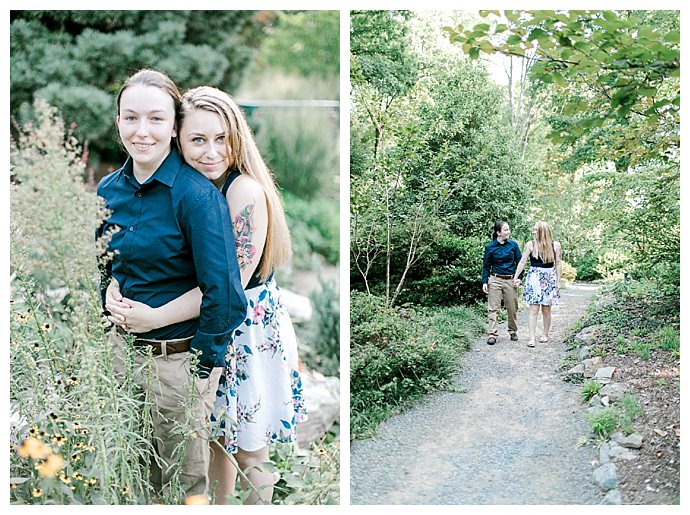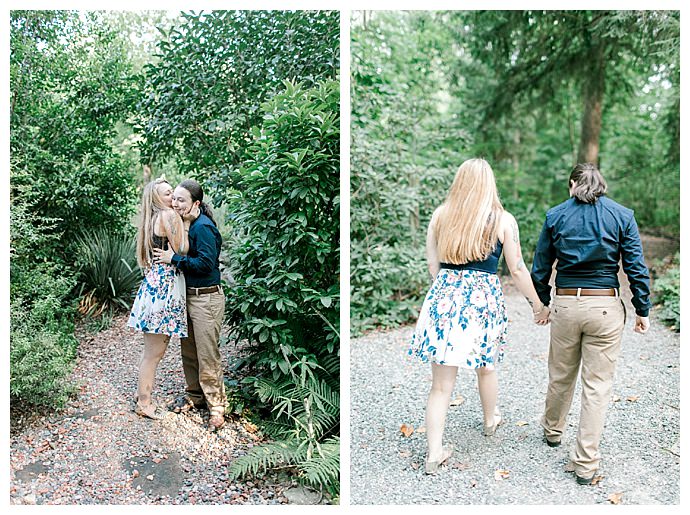 The Love Story
Out of the sea of profiles that flooded Jess and Alisha's online dating matches, there was something different when they came across each other's profile. They quickly struck up a conversation over text, which flowed easily for the next three weeks, until they could no longer stand to be apart. Their first date confirmed what they had already known, they shared a deep connection unlike any other, and after five months together, Alisha had a very important question for Jess.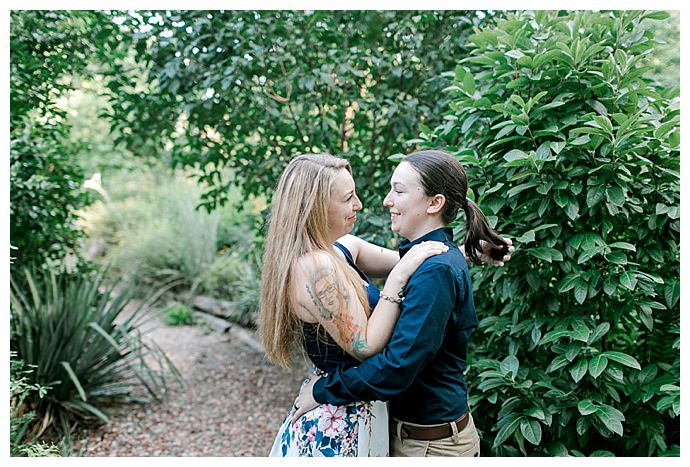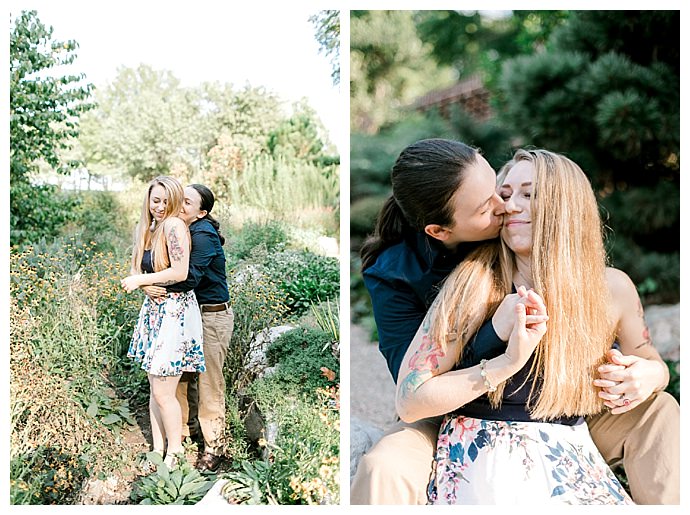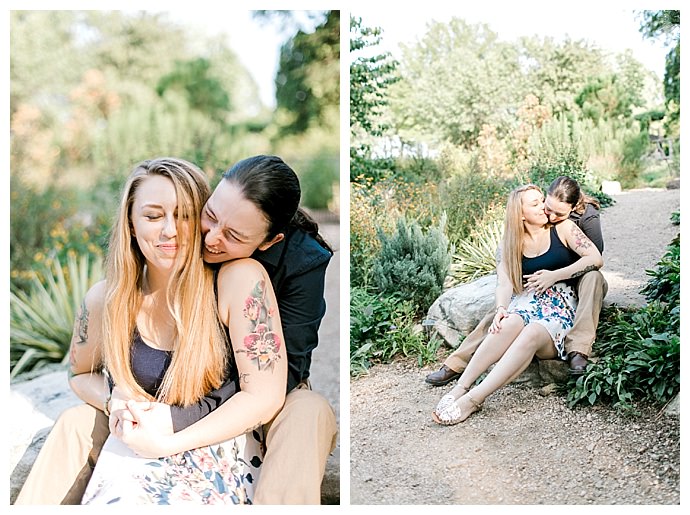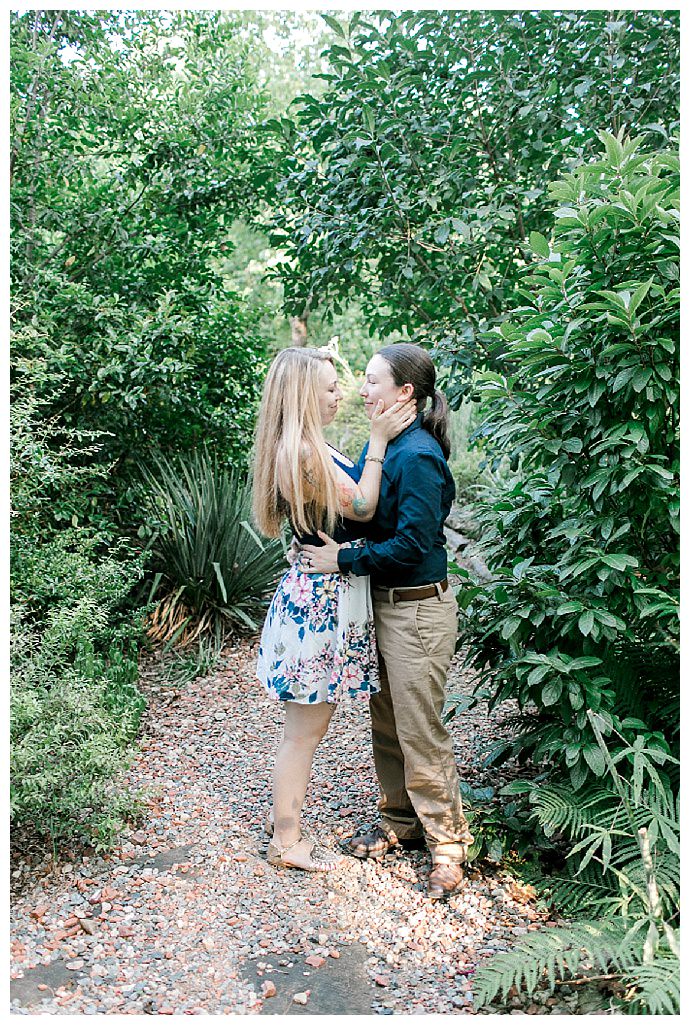 The Proposal
Alisha and Jess had just moved in together, and to celebrate the occasion, they planned a hike to Triple Falls just south of Asheville. "We hiked to the falls and then sat down at the base for lunch," Jess says. "After cleaning up our mini picnic, we were taking photos and she told me she loved me very much and that she wanted to spend the rest of her life with me." Then Alisha dropped down to one knee and awaited her future bride's response, which, of course, was a yes!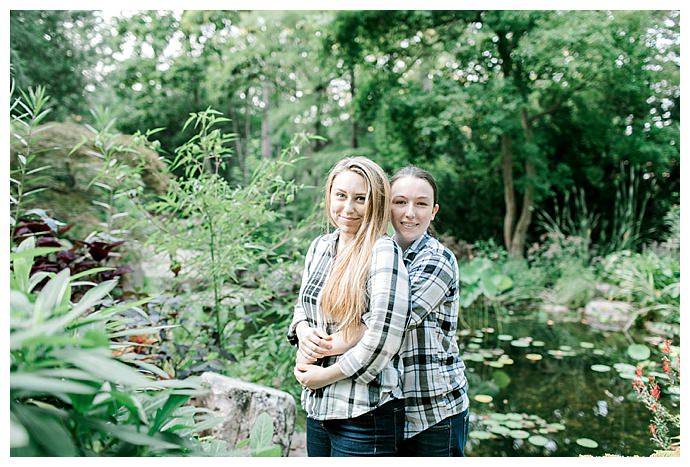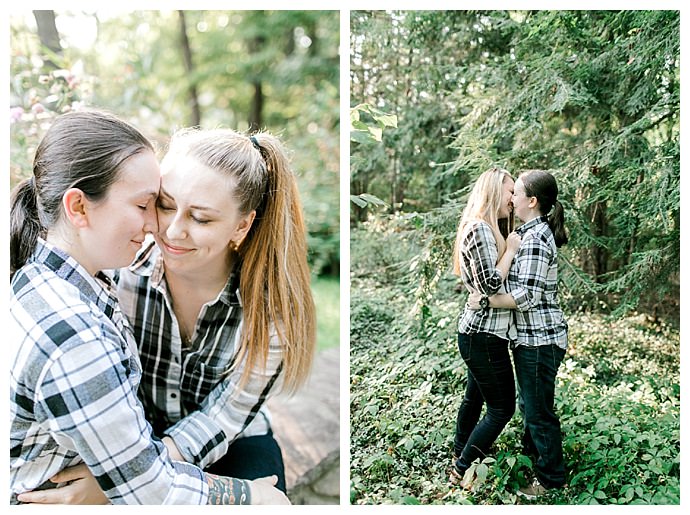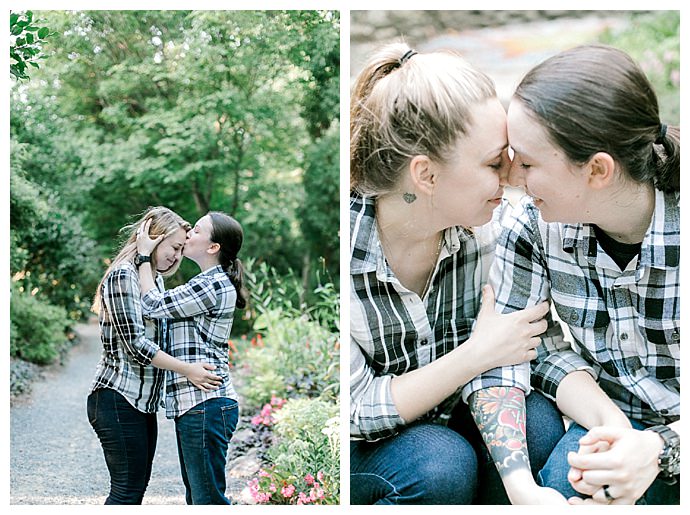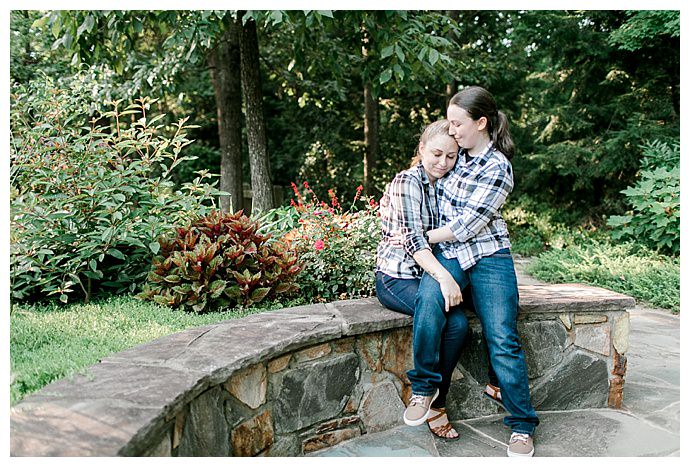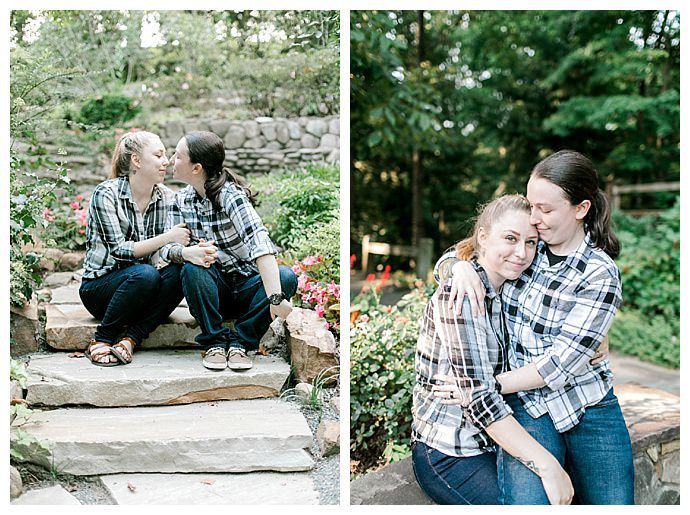 The Ring
Jess' stunning estate ring features a rose gold band with an oval ruby center stone surrounded by a halo of diamonds.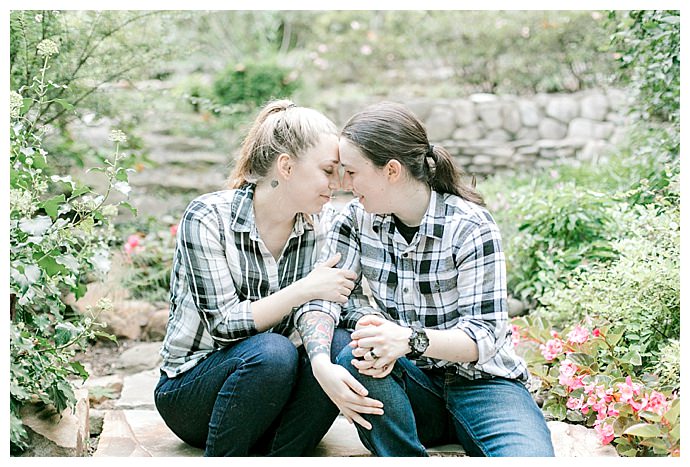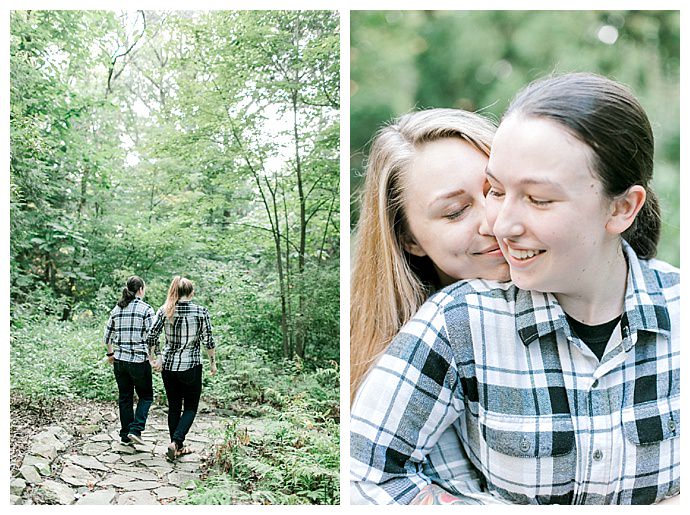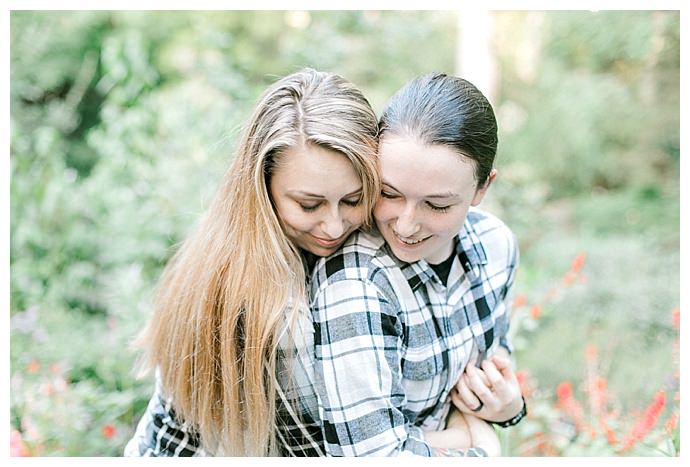 Written by: