These camp-themed wedding ideas will instantly transport you to summer fun.
If you were a camp kid (and had a positive experience), it likely instilled a deep love of community and traditions in you as a child — two things that obviously play an integral role in a wedding celebration. Add in the nostalgia factor, and you have a winning formula for a theme.
What we love about camp weddings is that they are easily customizable—take your inspo from cool vintage U.S. National Parks branding, an artsy Moonrise Kingdom aesthetic, or the greens, golds, and tans of the classic Troop Beverley Hills. Best of all, couples can pick from full-service camp venues, real sleepaway camps, or make your own with DIY touches and décor.
Where to Begin the Adventure
Did you know you can rent a real camp for your wedding? The American Camp Association provides a searchable database of camps that offer rentals for private events. You can even search by activities, amenities, and location.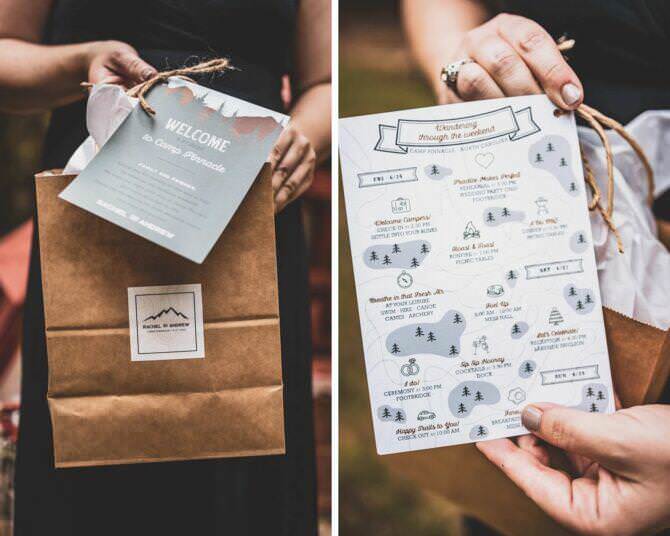 Chart the Right Course
How clever are these program maps? We love the idea of different events, schedules, and locations throughout the day, and pairing them with a small bag holding a bottle of water, favor, trail mix, sunscreen, or bug spray! Available on Etsy for $30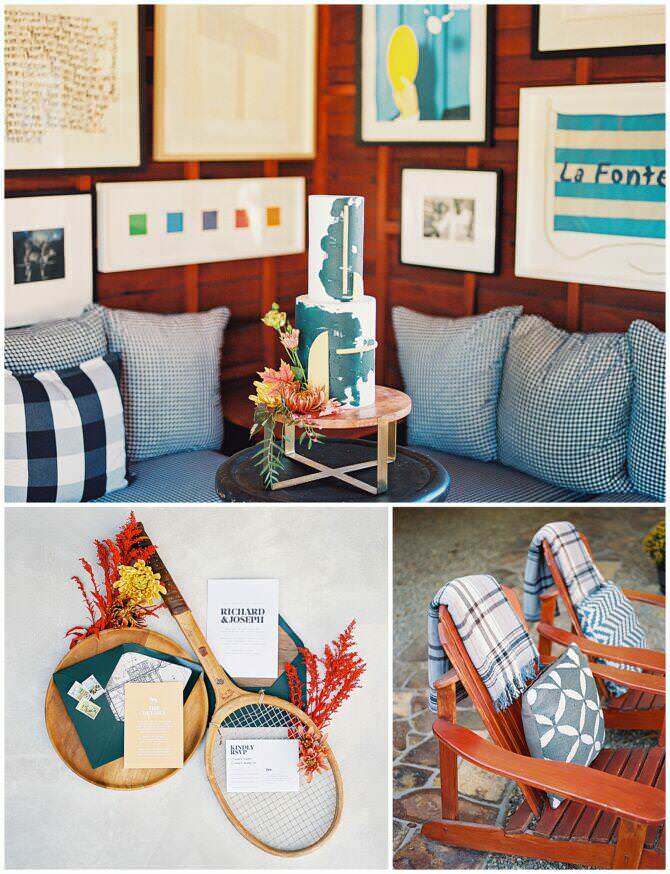 Elevated Camp Inspo
You don't need woven lanyards and sleeping bags for a beautiful camp vibe. Richard and Joseph's amazing midcentury modern camp style is both upscale and laidback, with some great Palm Springs touches. | Photo by Allie Lindsey Photography from Modern Camp-Themed Wedding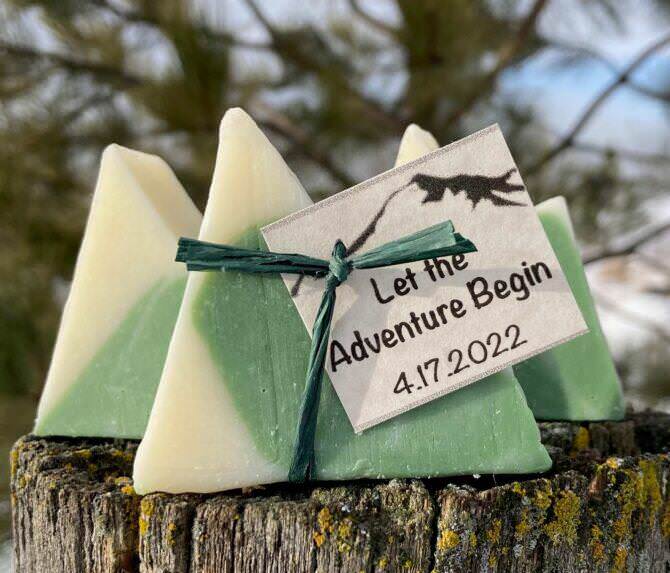 Favors to Savor
There's no shortage of camp-themed favors for your guests. From cocktail infusions, to insect repellant, there's something to fit any budget or style. And while the options may feel endless, there is something really pretty about this mountain-inspired soap that we like.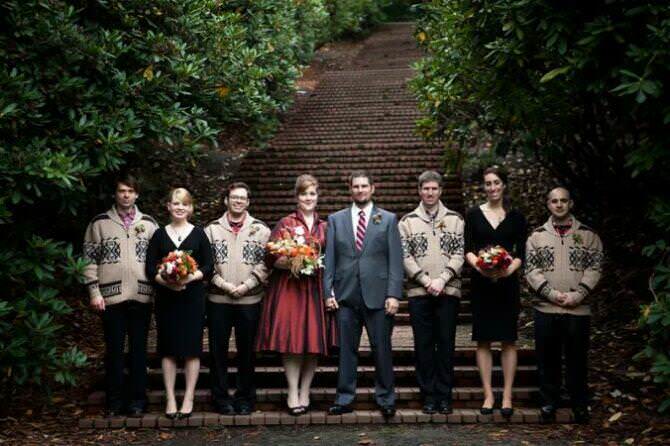 Pendleton Chic
Pendleton blankets and throws are beautiful accents to any wedding, especially if you are keeping warm in a camp wedding during the cooler months. But there's something particularly cool about these Lebowski-inspired Pendleton sweaters for the wedding party!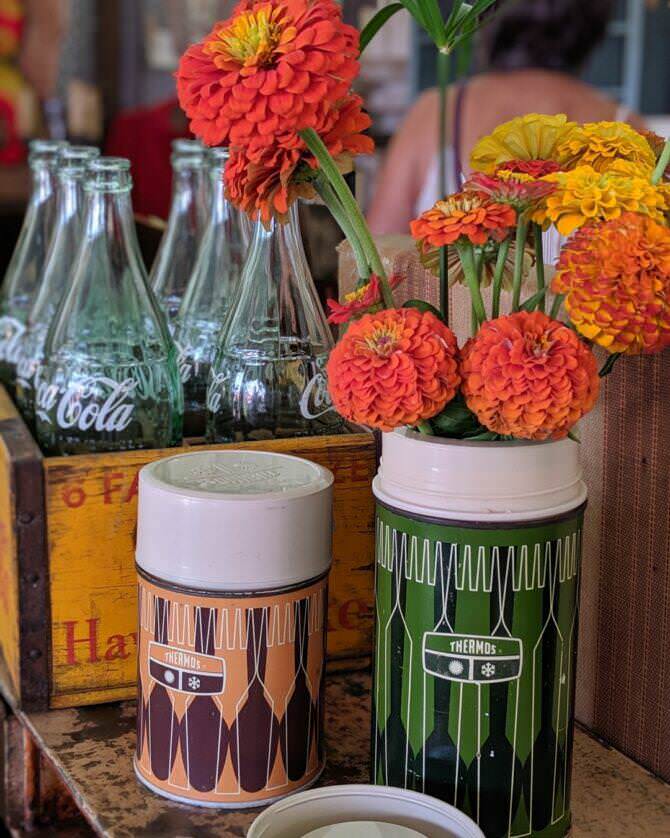 Campy Decor
Pennants and flags feel like a prerequisite for any camp wedding, and there's no end to clever designs and uses. But also check out these adorable flannel shirt upcycled pillows, a great accent on Adirondack chairs around a campfire. Start scouring vintage shops for funky thermoses to make great centerpieces. Archery is a staple of camp life, and we love this creative display for escort cards. These rustic lanterns would make for lovely centerpieces, and would be easy to DIY your own. | Photo via Down Shiloh Road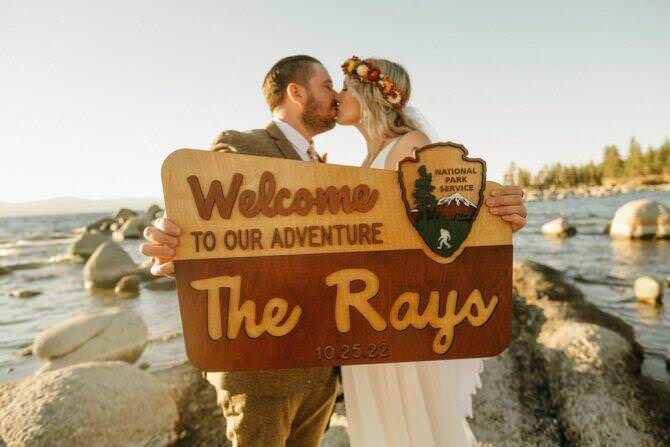 Signage
How beautiful is this sign, perfect for pictures, ceremony backdrop, and a template for invitations, programs, and other décor? Not to mention, this makes a perfect memento of your wedding! Available on Etsy for $68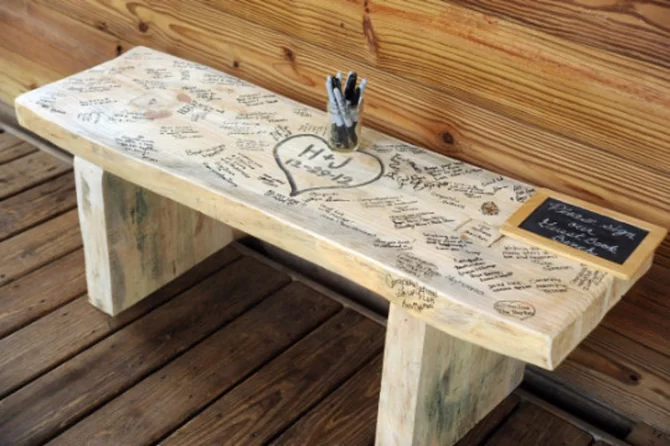 Guestbook to Remember
We love this bench, which reminds us of the great tradition of camp graffiti! This customized canvas is also a lovely memento, or this adorable mountain piece.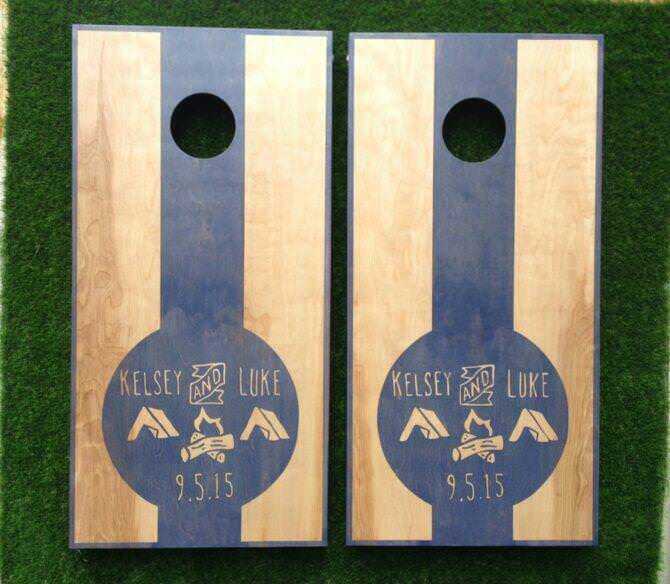 Games for Grownups
Bring out the childlike spirit of fun in your guests with camp classic games for grownups! Some venues offer additional activities for a fee—Camp Sacajawea in New Jersey offers axe-throwing or archery. Use stencils or stamps to customize these burlap sacks for potato sack races. Personalized cornhole boards are always a crowd pleaser. This vintage croquet set looks amazing.
Upgrade the Mess Hall
Camp food may be notoriously bad, but you can still serve up delicious versions of classic camp fare. Check out adult-inspired cotton candy, boozy popsicles, gourmet trail mix, and of course BBQ.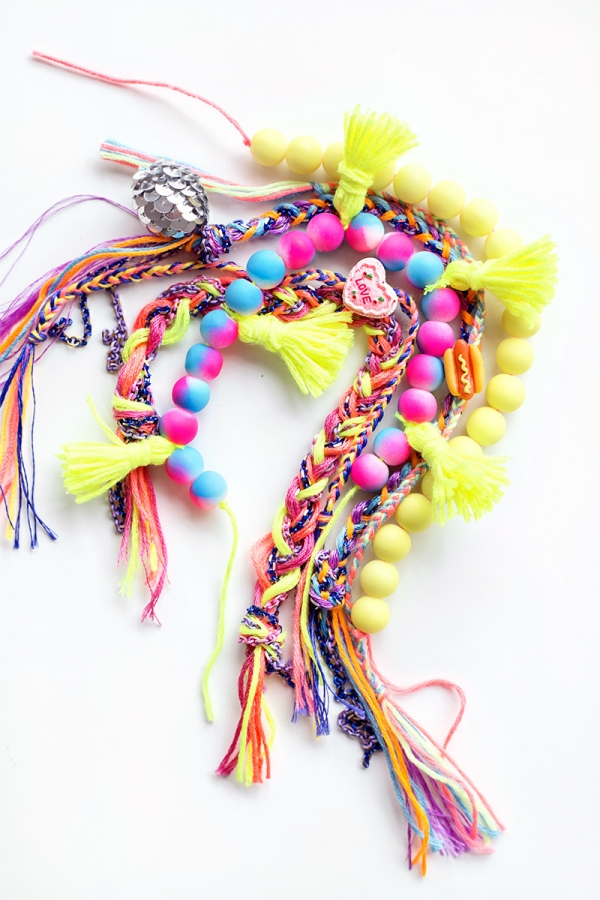 Craft Table for the Inside Kids
At every camp there are the kids who would rather be at the craft table than in a canoe. Why not honor these creative campers with a grownup craft table? Provide setup, materials, and printed instructions for simple camp crafts like button making, friendship bracelets, or rock painting. Photo via Studio DIY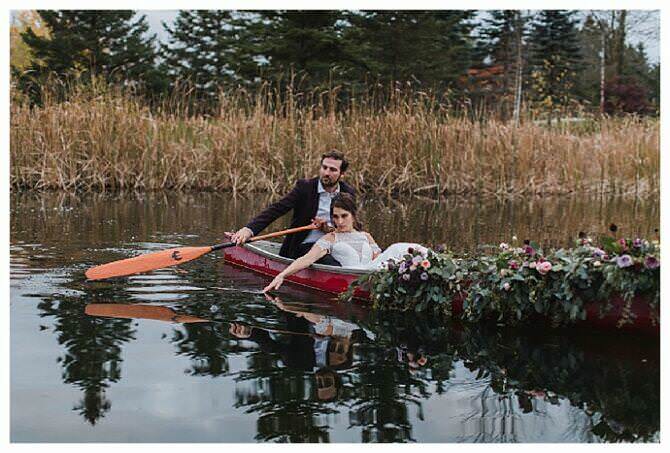 Portraits in a Canoe
Lots of waterfront properties have canoes to rent, so take advantage and get some epic photos! | Photo by Boeun Kim Film & Photography from Rustic Lakeside Wedding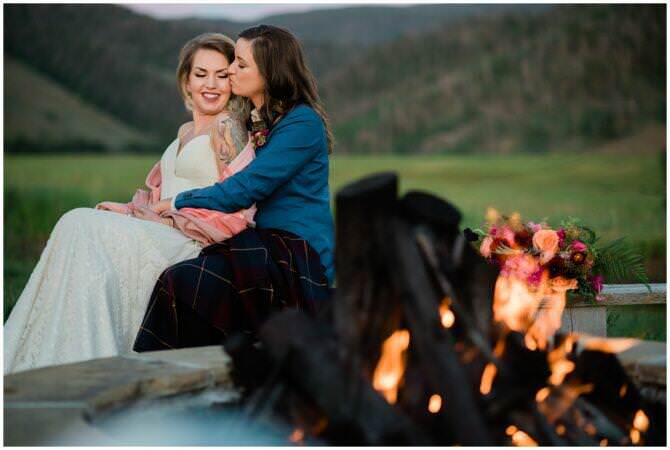 Sit by the Fire
Have bonfires for guests to enjoy once the sun dips down (don't forget the s'mores station!). | Photo by Jennie Crate Photography from Cozy Summer Camp Wedding
Written by Erin Sernoffsky | Photo by Allie Lindsey Photography from Modern Camp-Themed Wedding