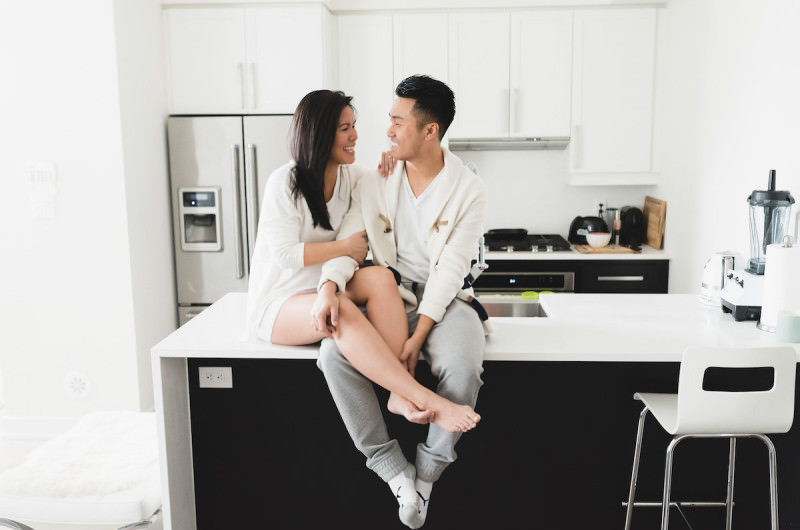 Adrienne and Jonathan's Endearing Lifestyle Expecting Session
When Adrienne and Jonathan found out they were pregnant, they were flooded with a myriad of emotions. "Excited, anxious scared and unprepared — we must have gone through the entire spectrum of emotions," Adrienne says. After seven years together, having a child felt like the natural next step for her and Jonathan. "It may have happened sooner than we expected," she says. "But we couldn't be happier all the same." As the months progressed, the excited parents watched in amazement as Adrienne's belly grew. And when they found out they were expecting a little girl, they loved the idea of a unisex name and settled on Hunter, who was due in May. But before she arrived, the happy couple wanted to document their journey in this charming lifestyle expecting session at their home.
Gillian Foster Photography was there to capture the organic moments between the expecting parents as they squeezed grapefruits for fresh juice and prepared avocado toast topped with crispy bacon for a yummy breakfast. We love the endearing photos of Adrienne and Jonathan reading children's books together, getting reacquainted with some of their favorite stories from their childhood that they will soon get to share with their daughter. But nothing takes our breath away quite like the images of the parents-to-be snuggling in bed and cherishing the the time before they become a family of three.